Are you preparing for the 4th of July celebrations and wondering what to do with your manicure? In that case, you came to the right place!
We have prepared a collection of the best nail designs for the 4th of July, to ensure even your nails stay on trend and look patriotic for the celebrations. Whether you're planning to do something simple at home or planning a trip to the nail salon, there are plenty of ideas you can use to update your manicure for the 4th of July parties and celebrations.
Head down below to check our curated selection or check the simple video tutorials we have selected from talented nail artists. Below are also some trends we have uncovered that will be huge in 2023.
Happy hunting for the perfect 4th of July Nails!
Video Tutorial: Nail Design Ideas for 4th of July
A set of six different 4th of July nails, prepared by Nails by Gemma.
4th of July Nail Trends for 2023
So what's popular in 2023? Here are some common themes featured heavily by nail artists:
American flag
Fireworks
Stars
Stripes
Plain Color
Dots
Waves
Marble Effect
33+ Best Nail Designs for 4th of July Nails
Below is our curated collection of nail designs for the 4th of July – if you need even more inspiration, you can visit our Pinterest board where we have saved even more cool and on-trend nail designs.
1. Nude Stars
2. Patriotic Waves
3. Patriotic Polka Dots
4. Simple 4th of July Nails
6. Dots and Stars
7. Patriotic Mist
8. Ice Cream 4th of July Nails
9. Fireworks Nails
10. Sparkling Nails
11. Accent White Nails
12. Red and Silver
13. Ombre Stars
14. Turquise Accent Stars
15. Classic Red and Blue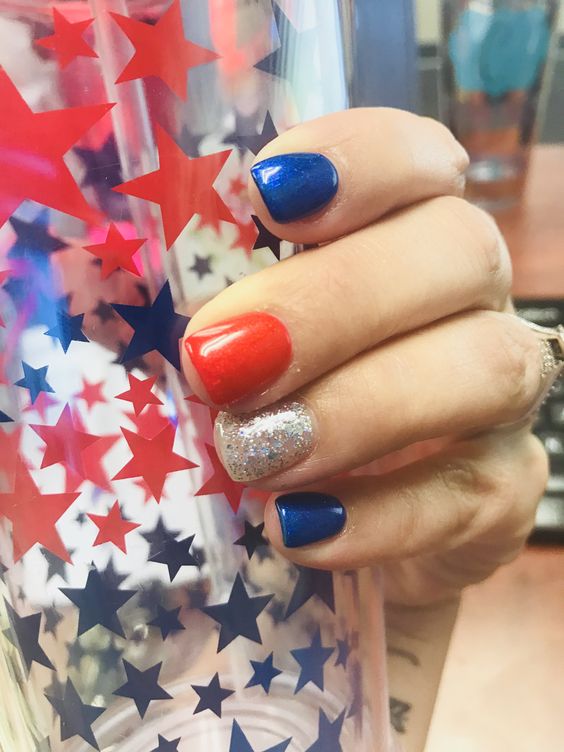 16. Traditional 4th of July Nails
17. Elegant 4th of July Nails
18. USA Flag Nails
19. Heart Detail
20. Flag Nails
21. Patriotic Nails
22. Blue Nails with Accents
23. Nude with Three Colored Stars
24. White Perfection
25. Patriotic Ice Cream
26. Stones and Stars
27. White with Stones
28. Red and White Stripes
29. Marble Effect
30. Patriotic Tie Dye
31. Blue and Red Glitter
32. Red and White Coffin
33. Elegant Red
34. Sparkling Flag
35. Sparkling with Dots
36. Red Stars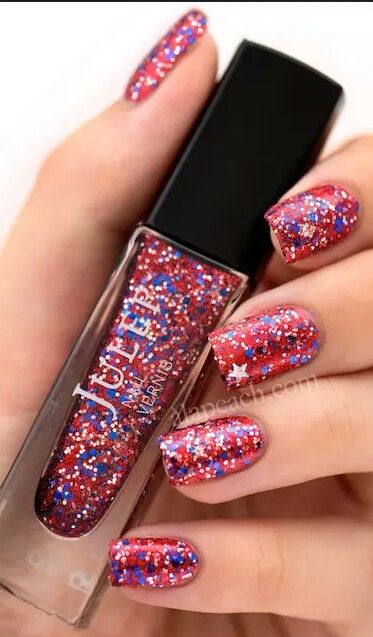 37. Blue Fireworks
38. Festive Black