Blue is a popular color, even among women. It is the color of the sky and sea, a hue you can use daily and on almost every occasion.
With summer just around the corner, make a statement with your OOTD, sunglasses, and light blue summer nails for months of being under the sun, enjoying life, and having fun.
If you love anything blue, including on your nails, this is for you!
The best part is that there are enough blue nail colors to last you the entire summer! So, get inspired by more than 30 light blue summer nails.
Why We Love Light Blue Nails
The gentle hue of light blue on nails gives that calming and dainty effect you can't achieve when you go for a navy blue or royal blue shade.
Light blue nails look good with all skin colors and can complement all OOTDs, regardless of color.
And did you know why we love blue nails?
It is because it sends a relationship message.
Yes, this became news on TikTok when light blue nail polish appeared to be a secret code for being in a relationship. So, when ladies sport light blue nail polish like Periwinkle, they are taken, and their current relationship status is "unavailable".
Regardless of what light blue nail polish means, this is a flattering choice and is prettier and more feminine than the neutral white and black nail colors. It is one hue that can seamlessly transition from casual daytime activity to something formal at night.
2023 Trends For Light Blue Nails
Solid and plain light blue summer nails can be pretty on their own, but try these nail inspirations for something a little more daring:
Light and dark blue stripes
Fun pastel blue, pink, and yellow matte
Polka dots in black and light blue
Geometric shapes in light blue and gold
Summer florals in light blue and white
French nails in light blue tips
Light blue and silver glitter nails
Baby blue winter nails
Video Tutorial: Light Blue Nails
Are you excited to have some fun under the sun with your light blue nails? Here's a video tutorial to kick off your cool summer light blue nails. With its step-by-step instructions, you'll have fun doing this and have your nails done like a pro.
30+ Ideas For Light Blue Nails
Get your nails summer ready with these different light blue nail ideas! What's best is that you can tap into your creativity and customize your design based on these light blue nail design inspirations.
1. Ocean Waves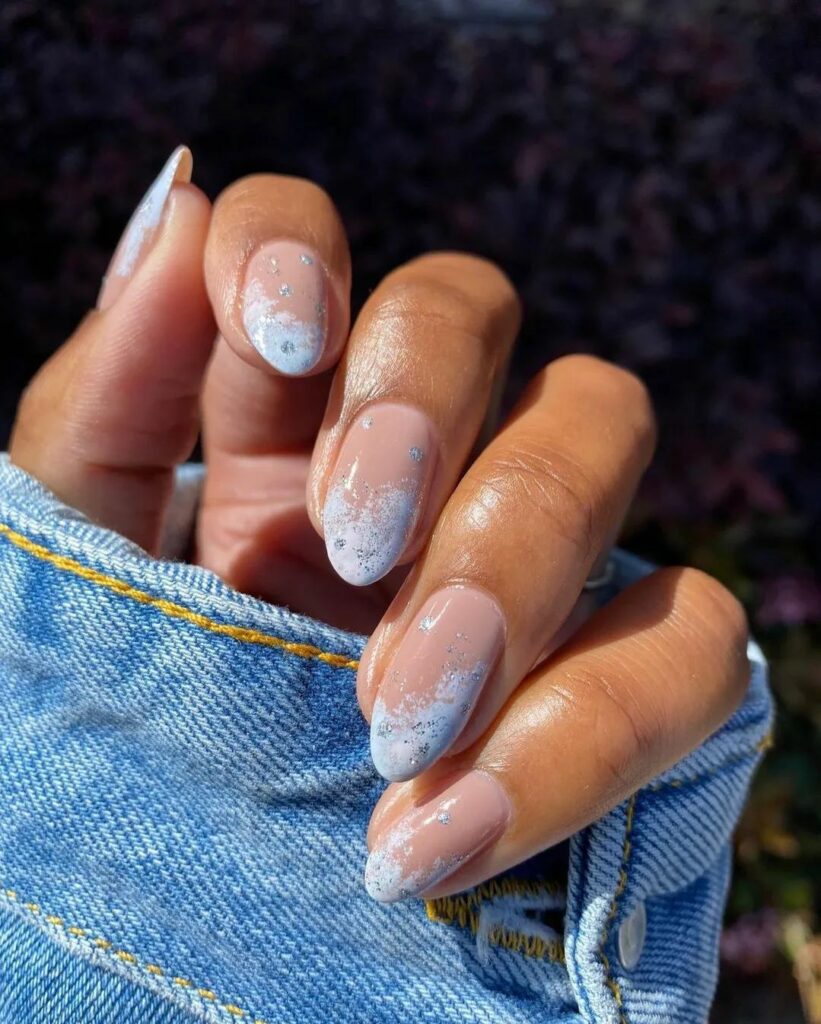 2. Golden Shores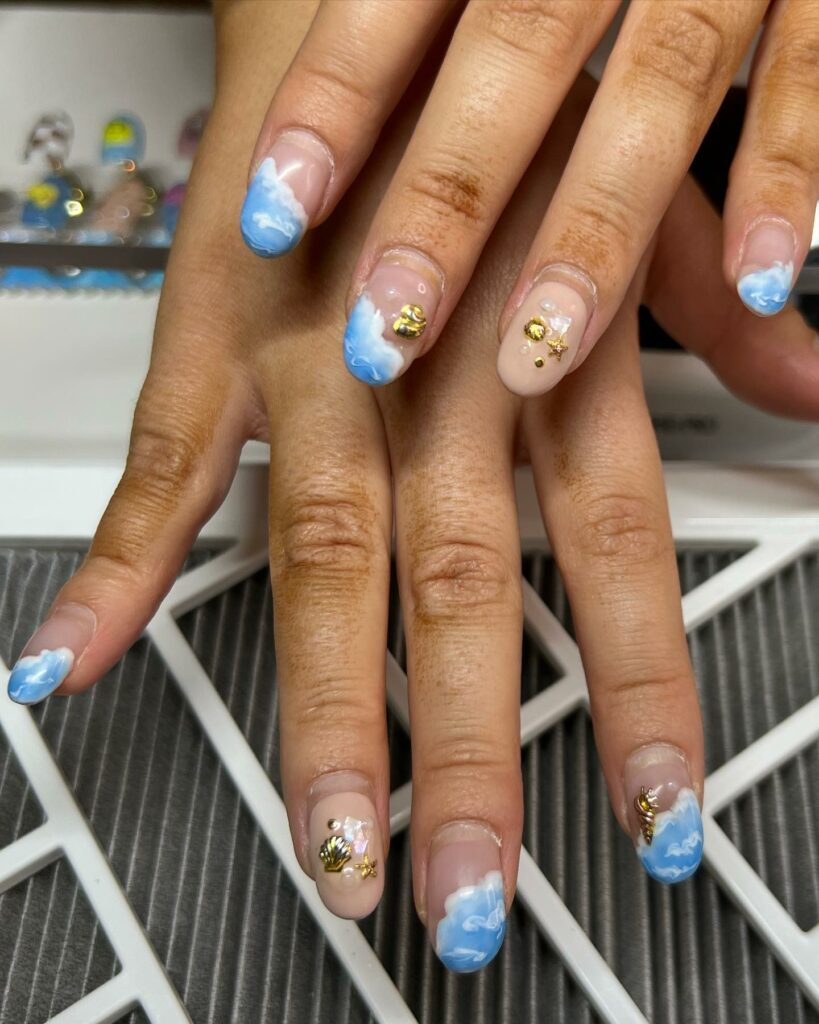 3. Summer Light Blue French Tip Nails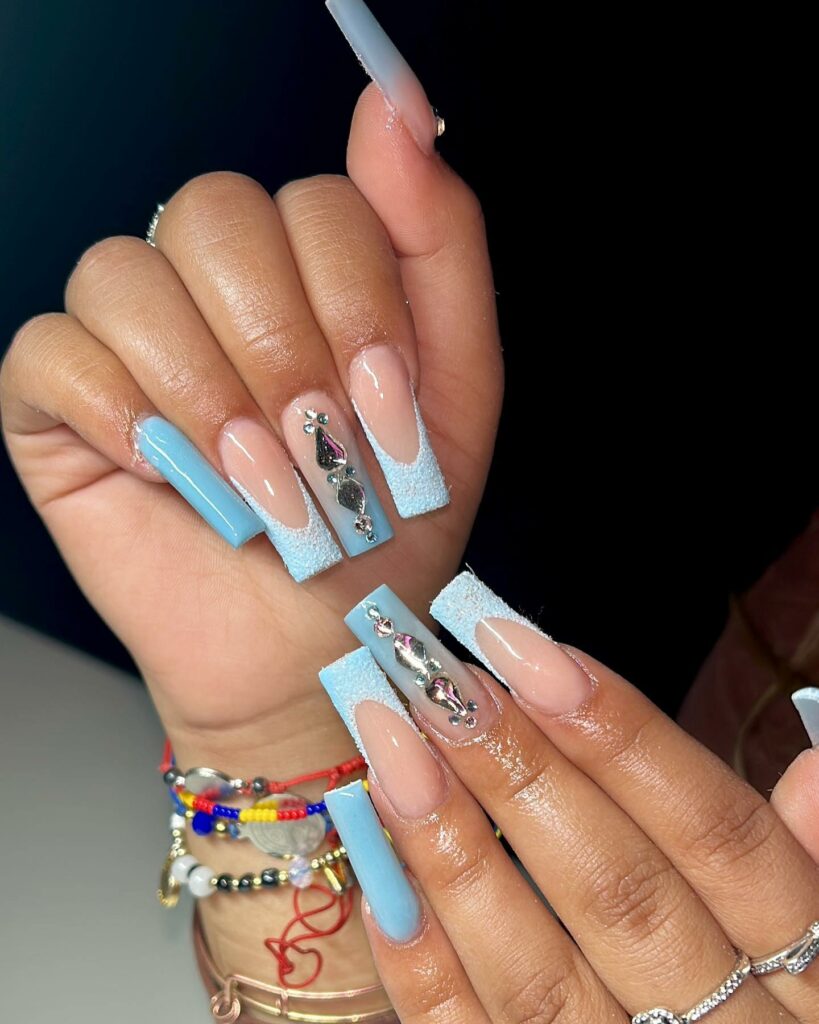 4. Light Blue Summer Nails with Gold Ryes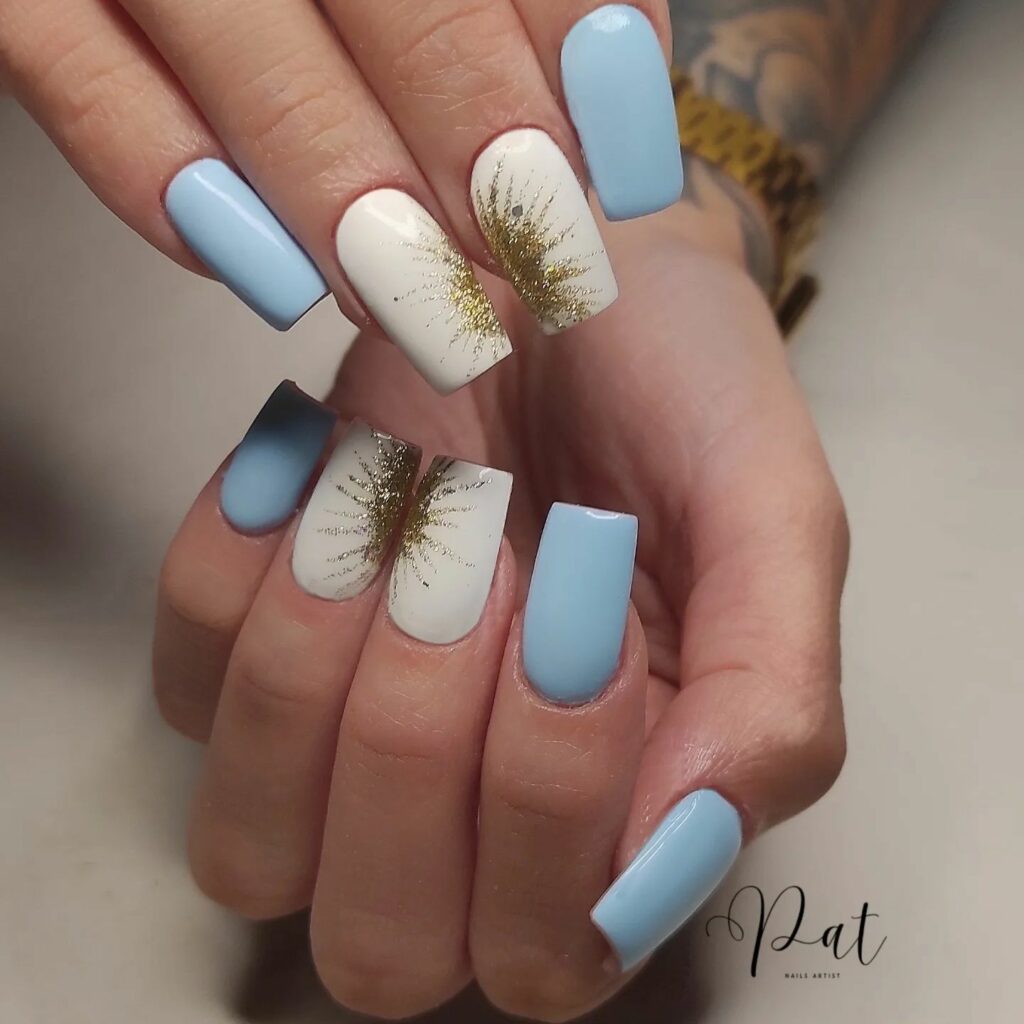 5. Light Blue Summer Nails with Stones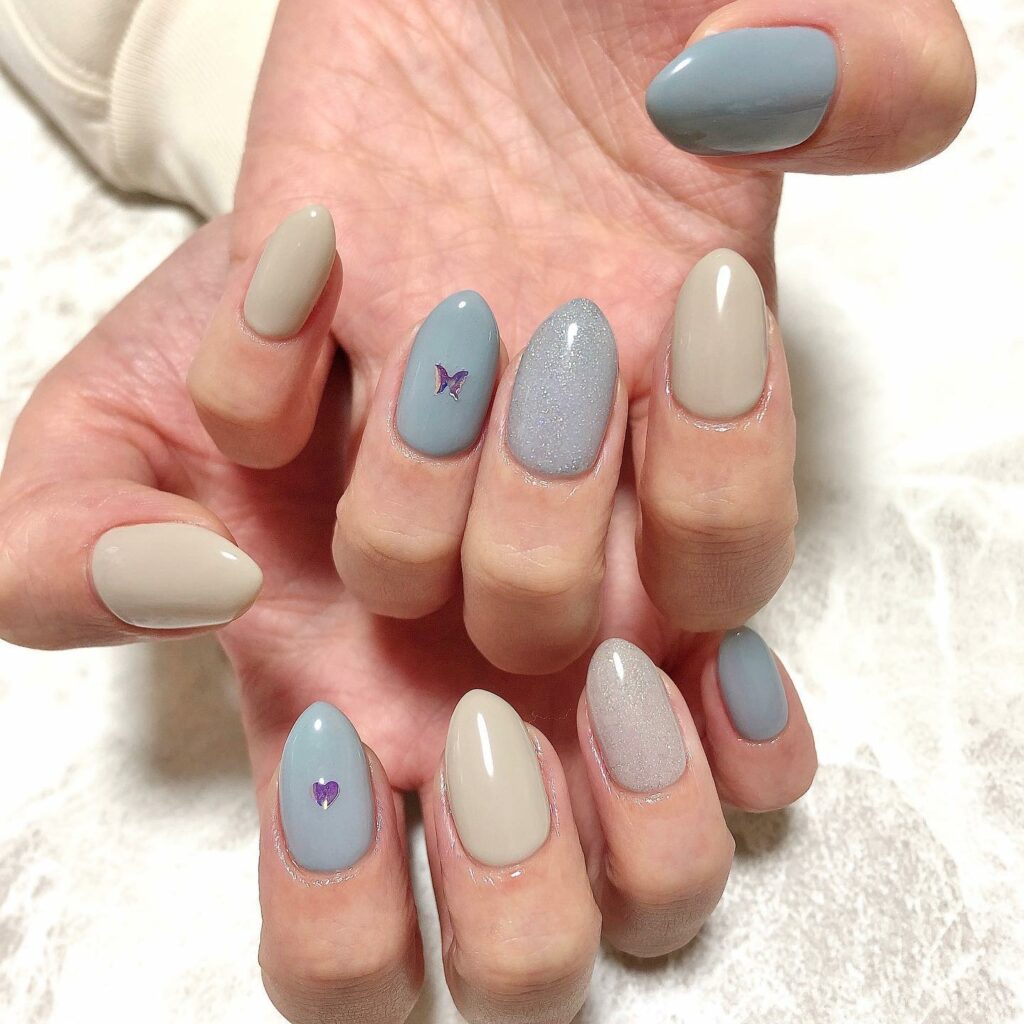 6. Marble Light Blue Summer Nails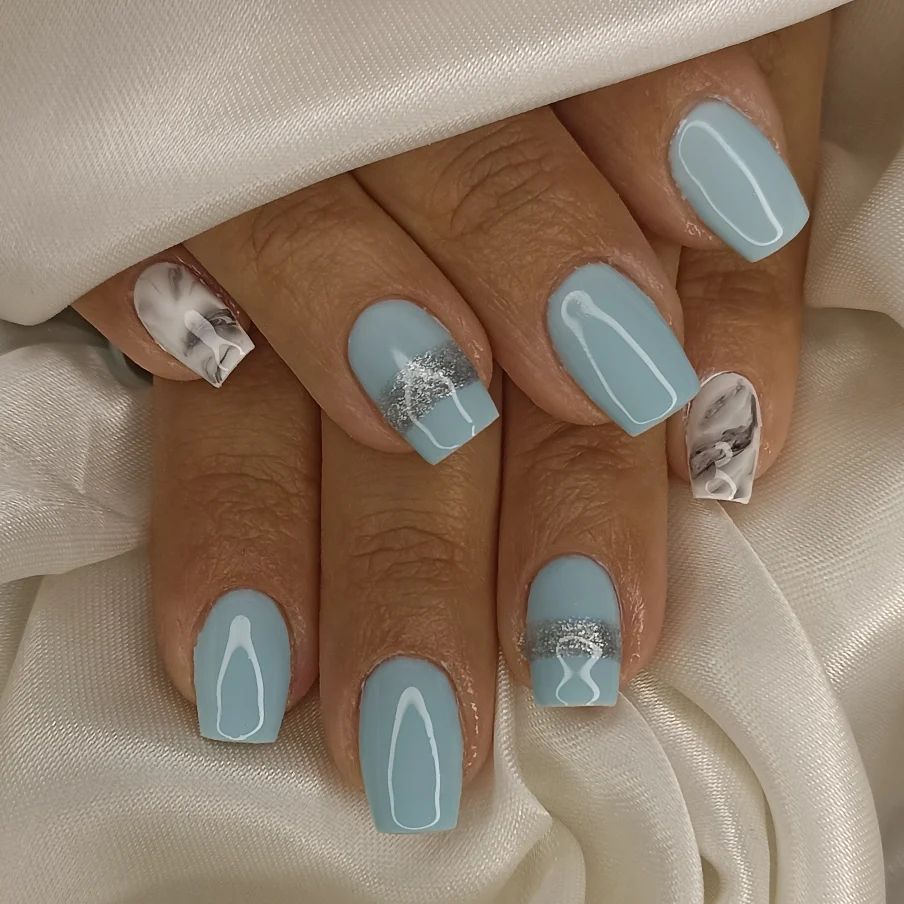 7. Light Blue Nails with Swirls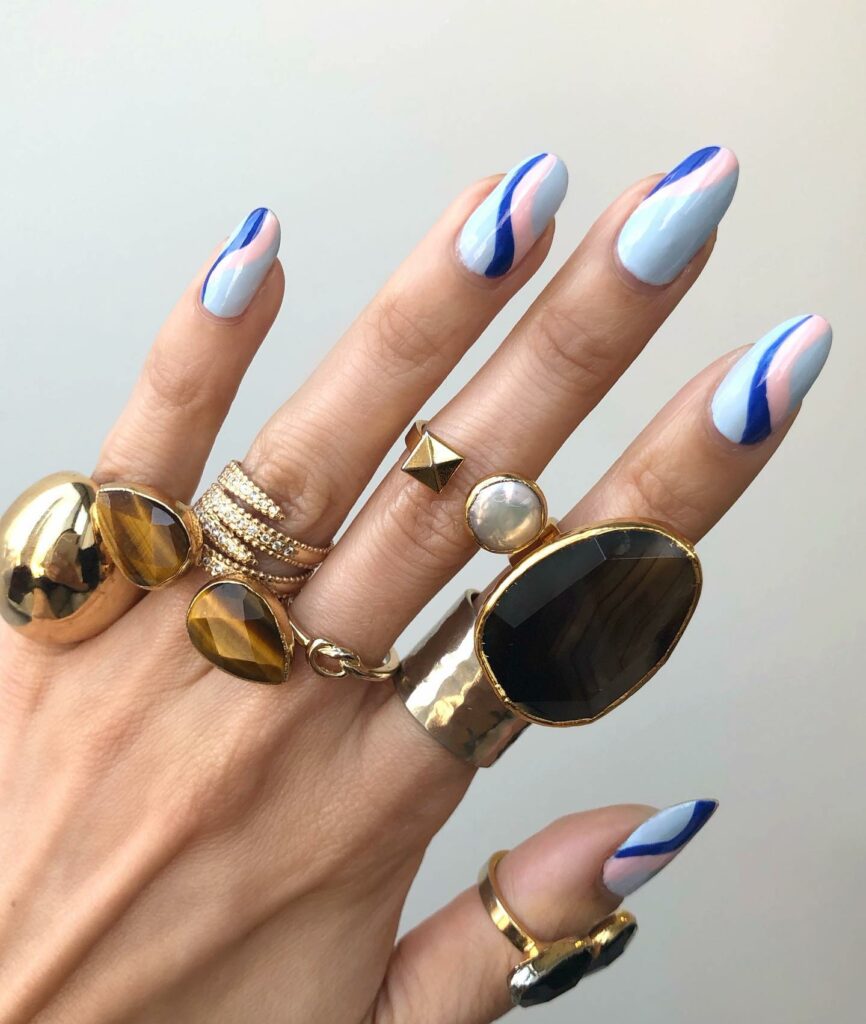 8. Light Blue Stone Nails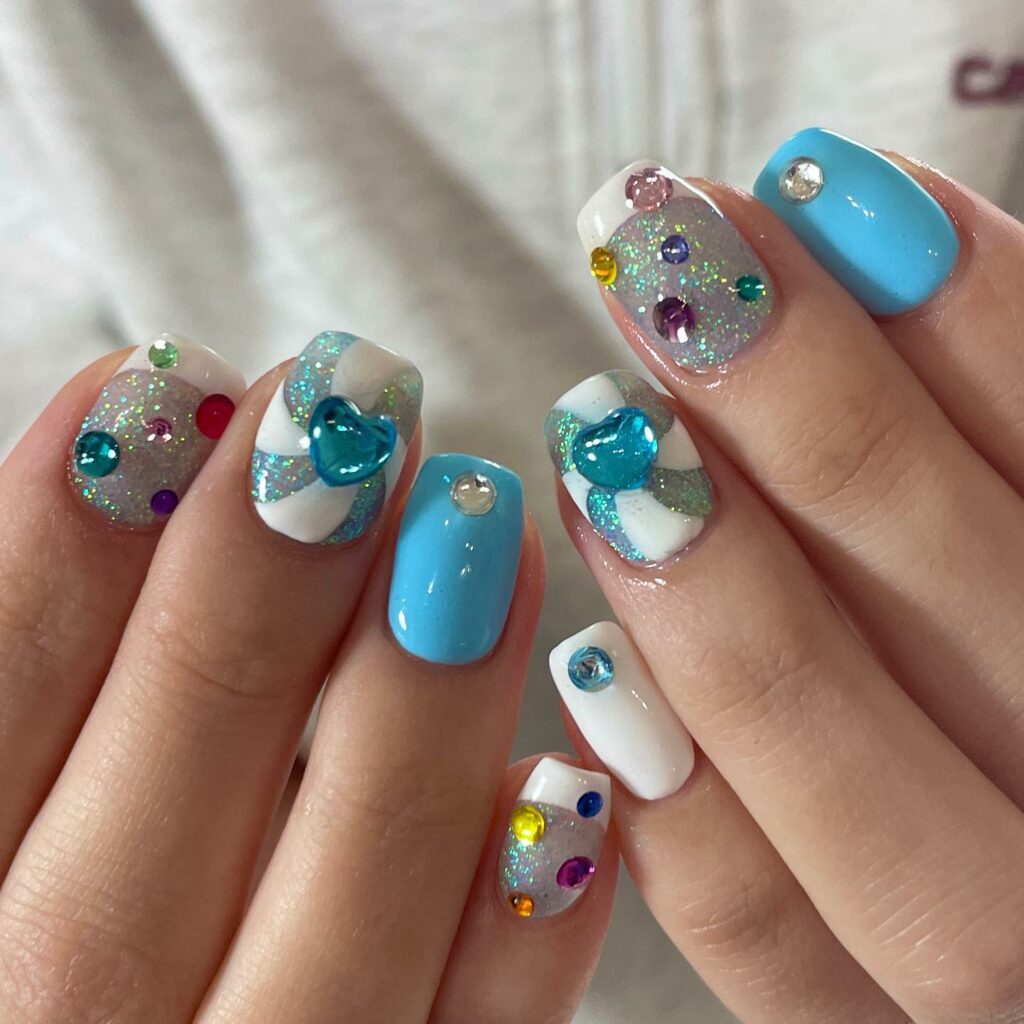 9. Chrome Light Blue Nails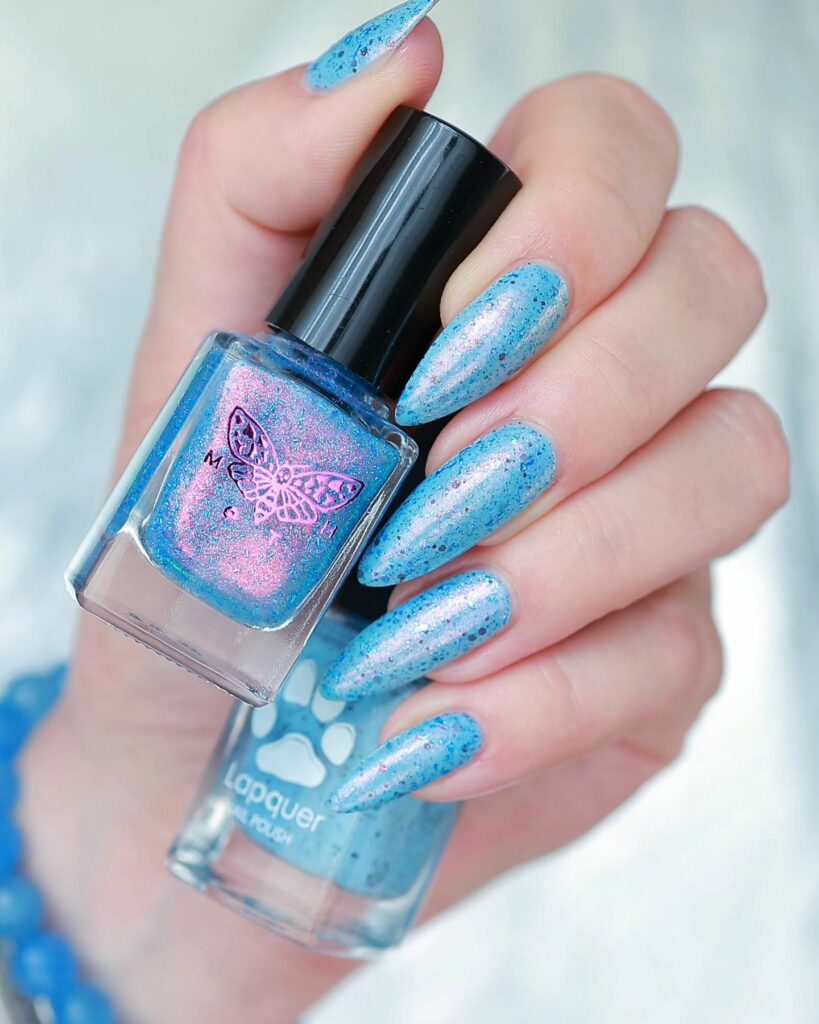 10. Azure Nails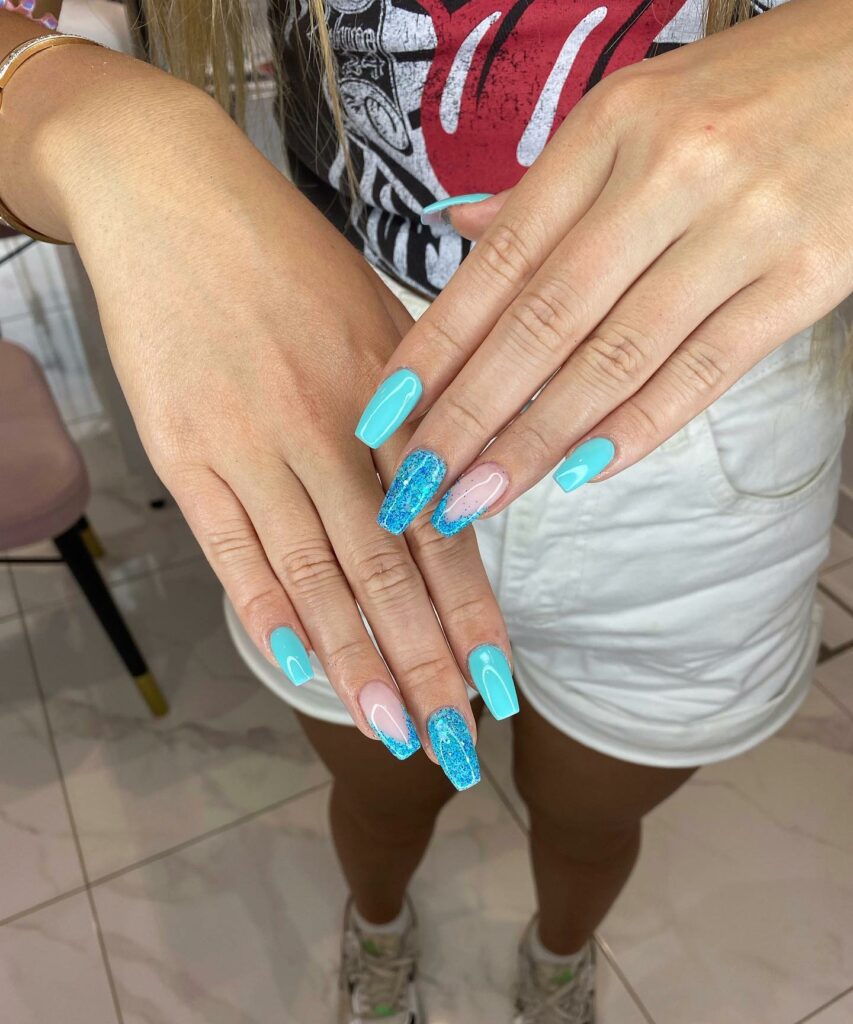 11. French Riviera Summer Nails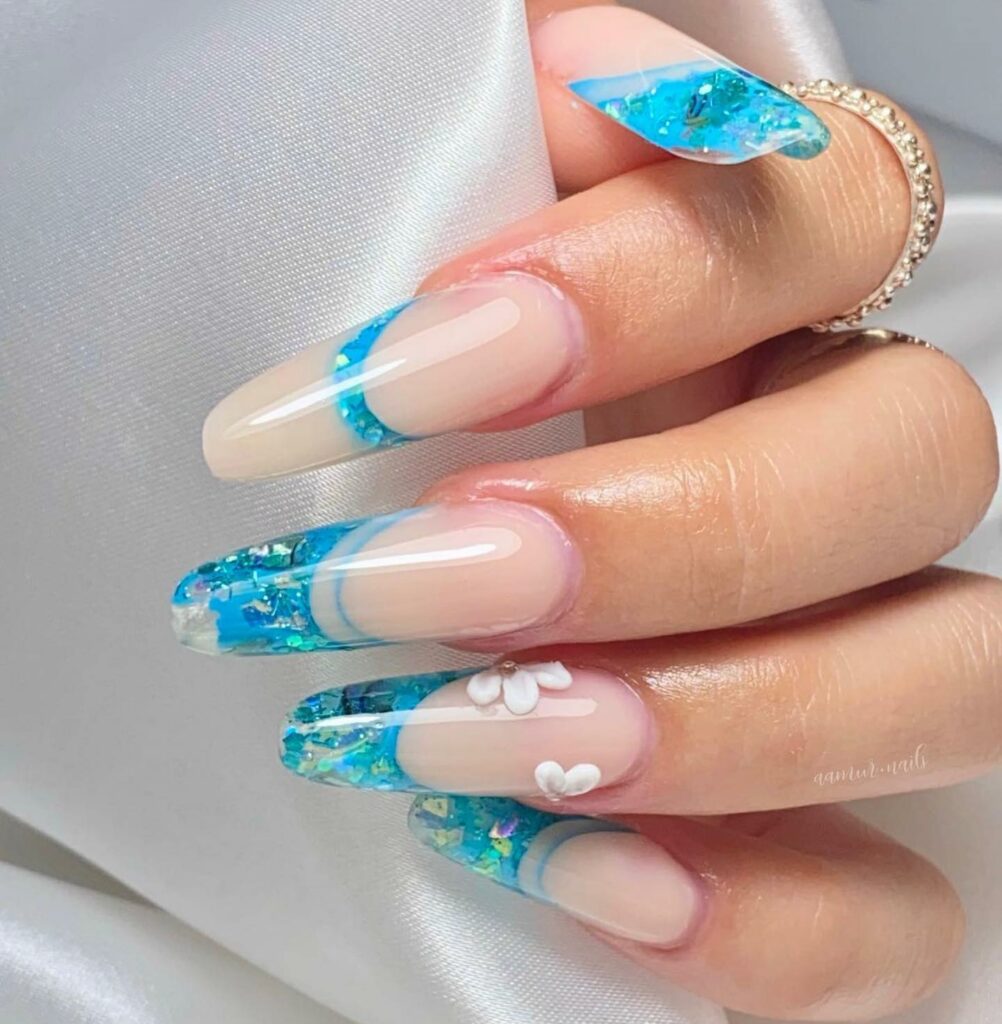 12. Two-Toned Light Blue Frenchies
13. Light Blue Ombre Nails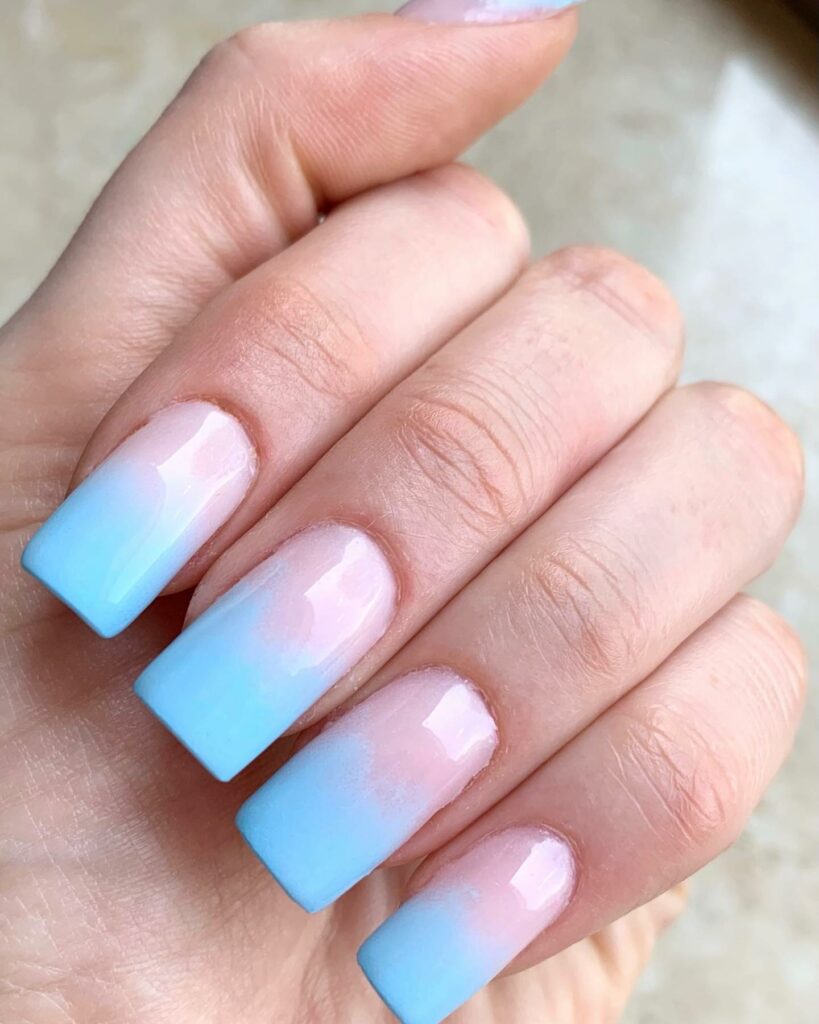 14. Floral Print Frenchies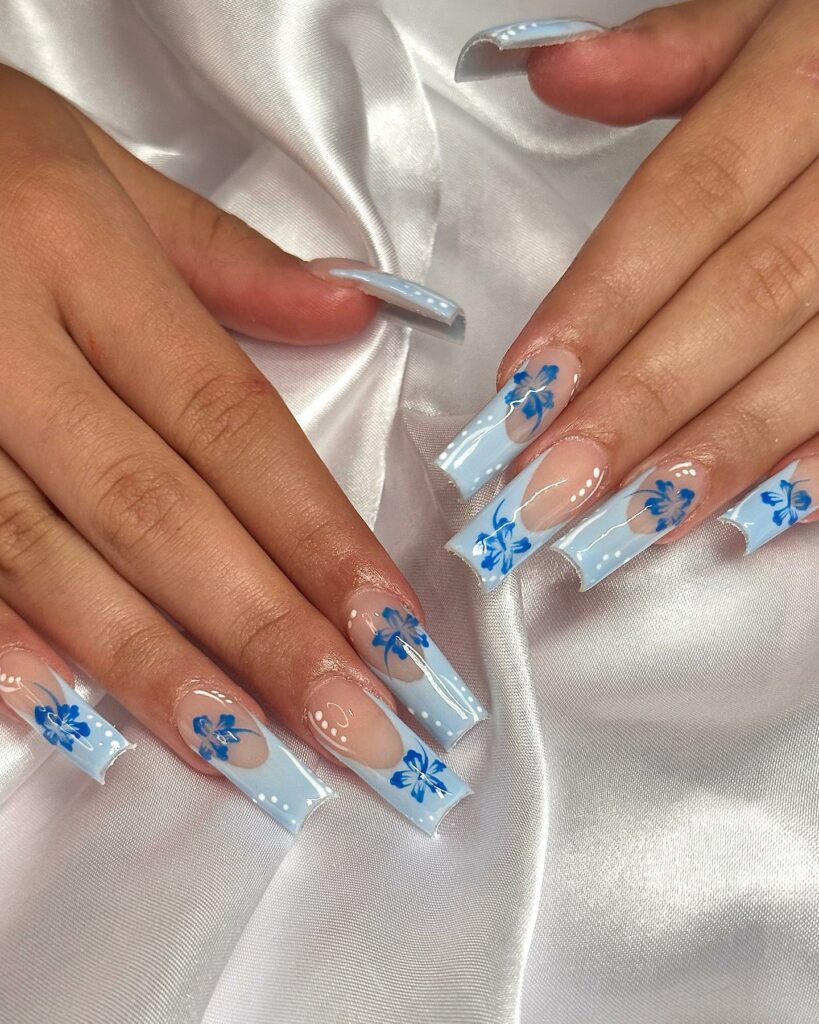 15. Pastel Light Blue Nails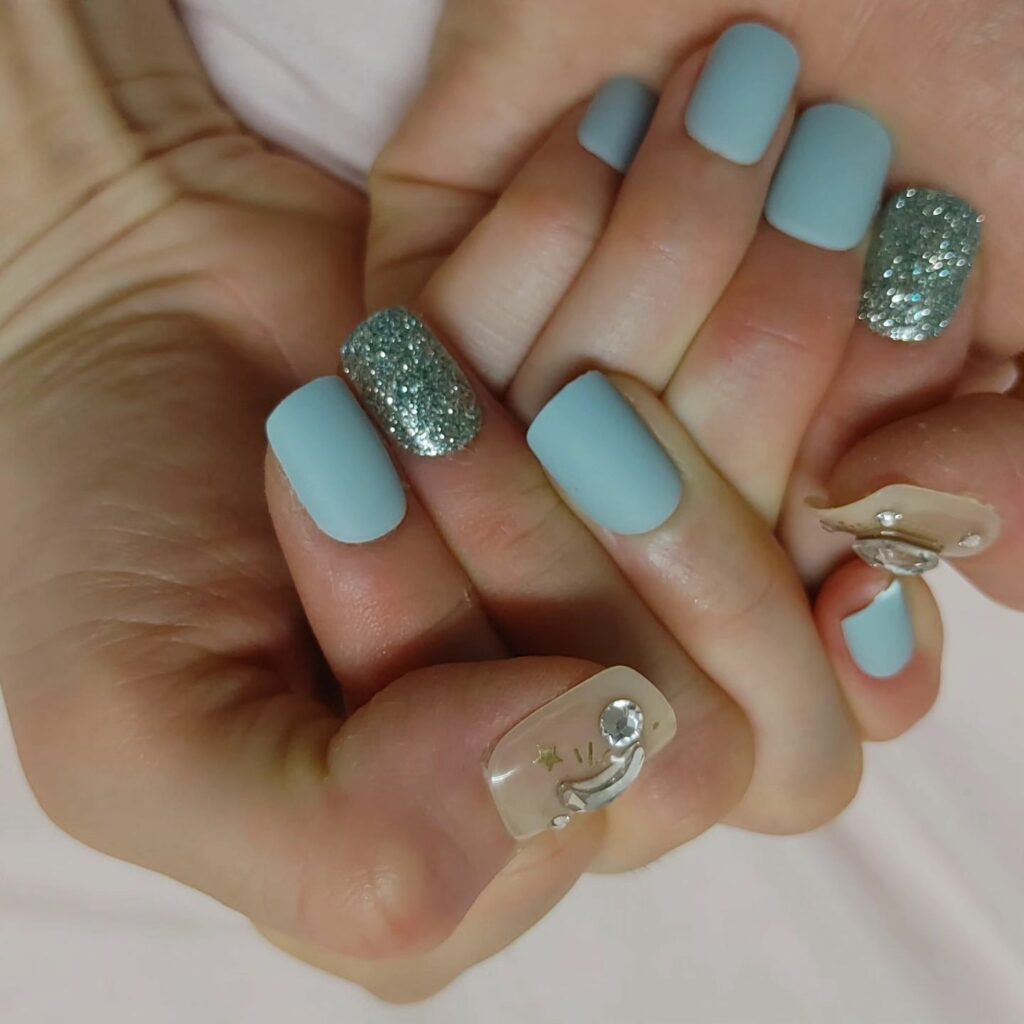 16. Mermaid Light Blue Nails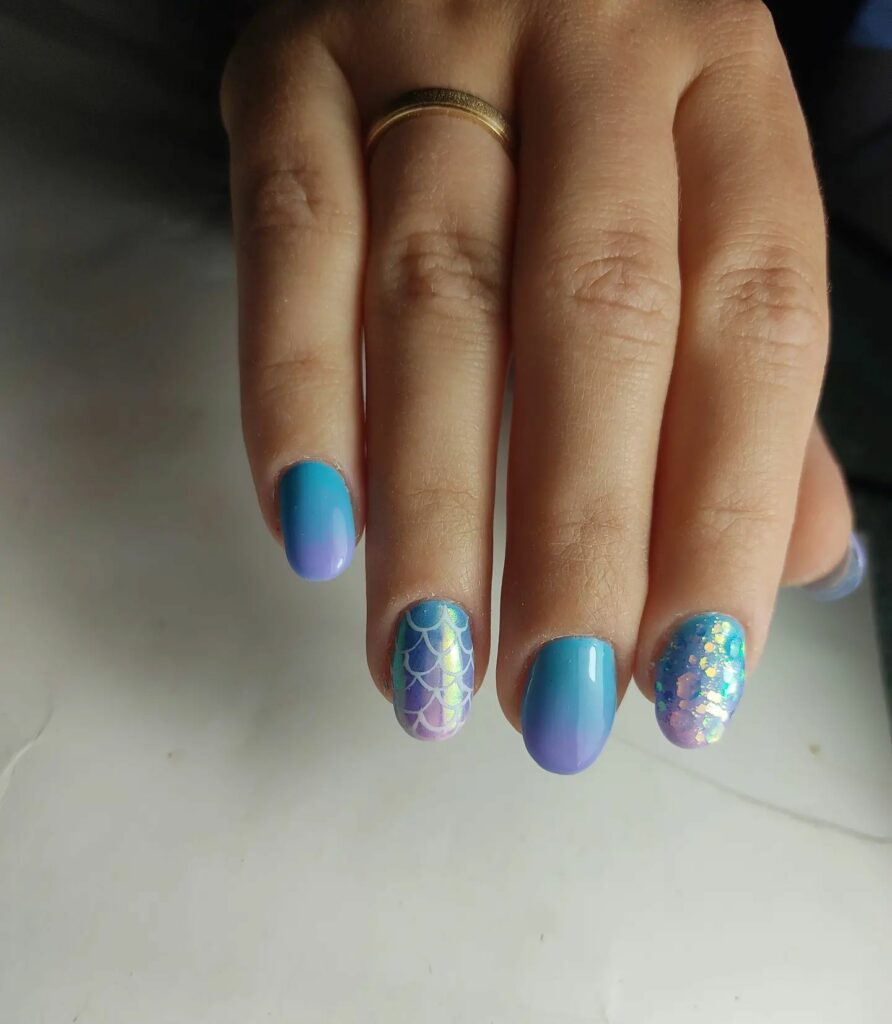 17. Almond Light Blue Nails with Gold Swirls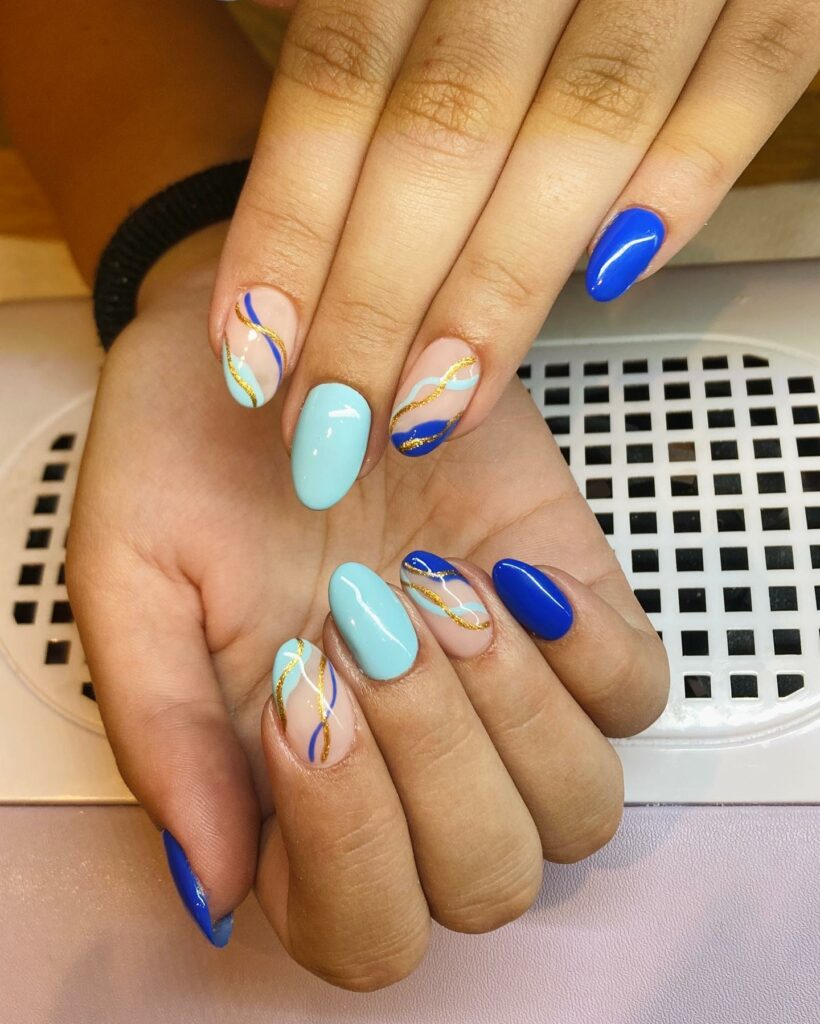 18. Light Blue Summer Ombre Nails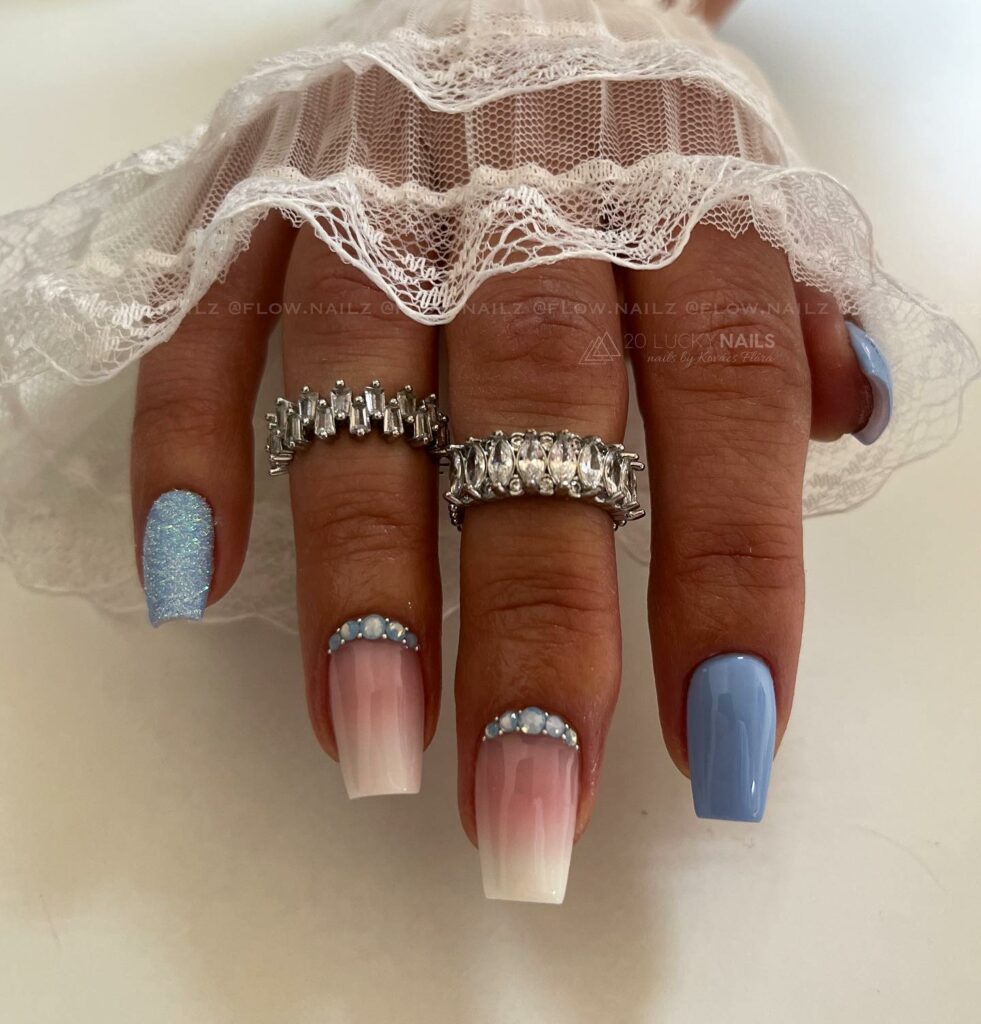 19. Pastel Blue Nails with Rhinestones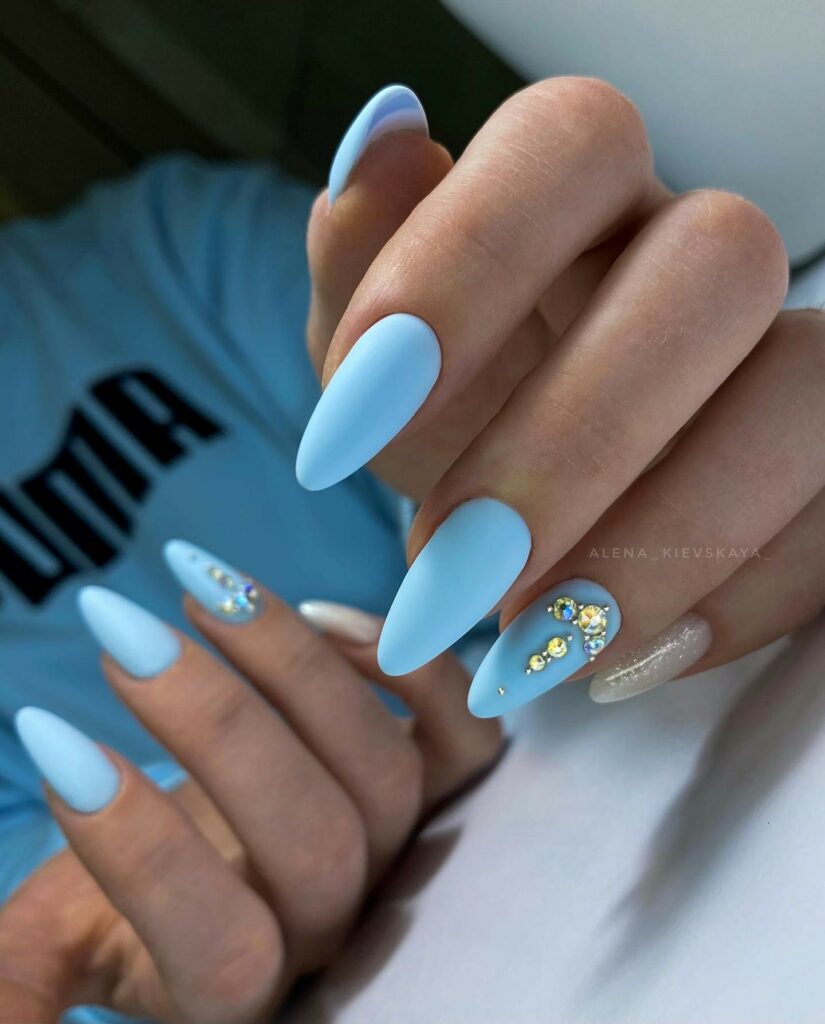 20. Light Blue Sparkling Frenchies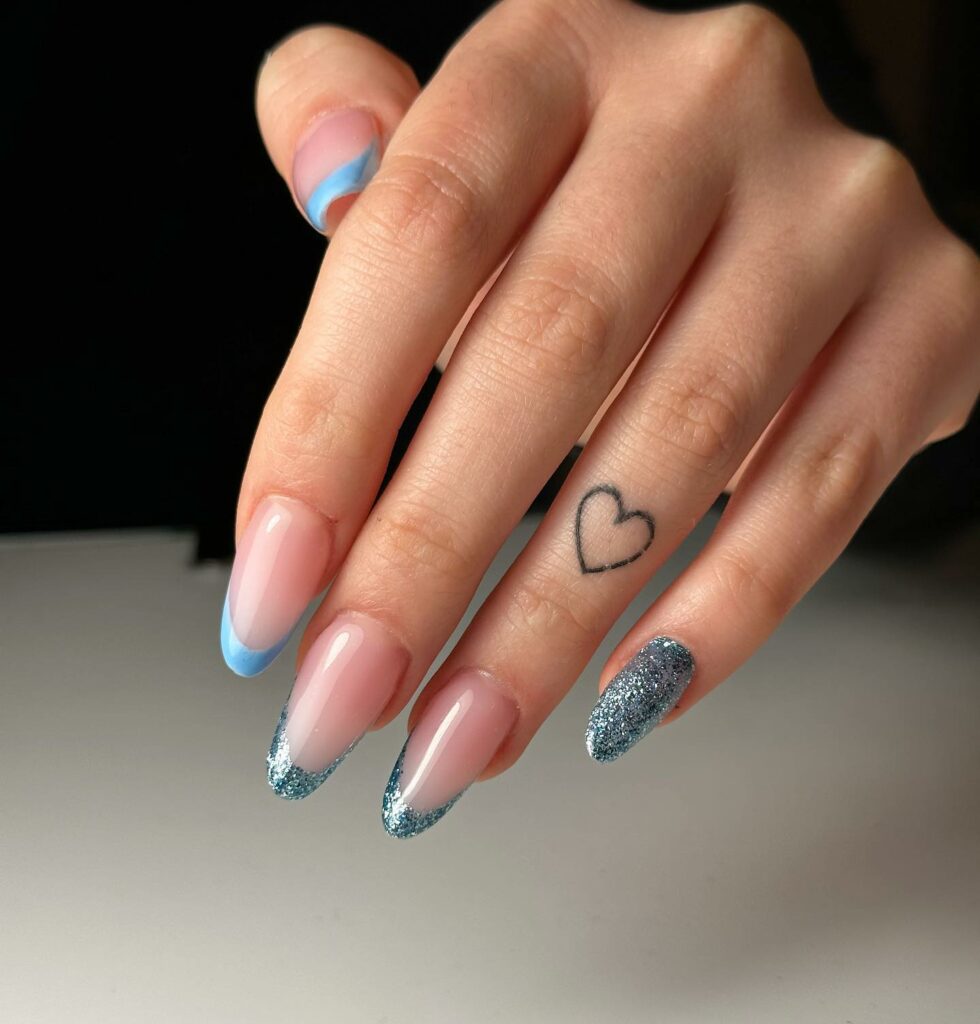 21. Light Blue Summer Acrylic Nails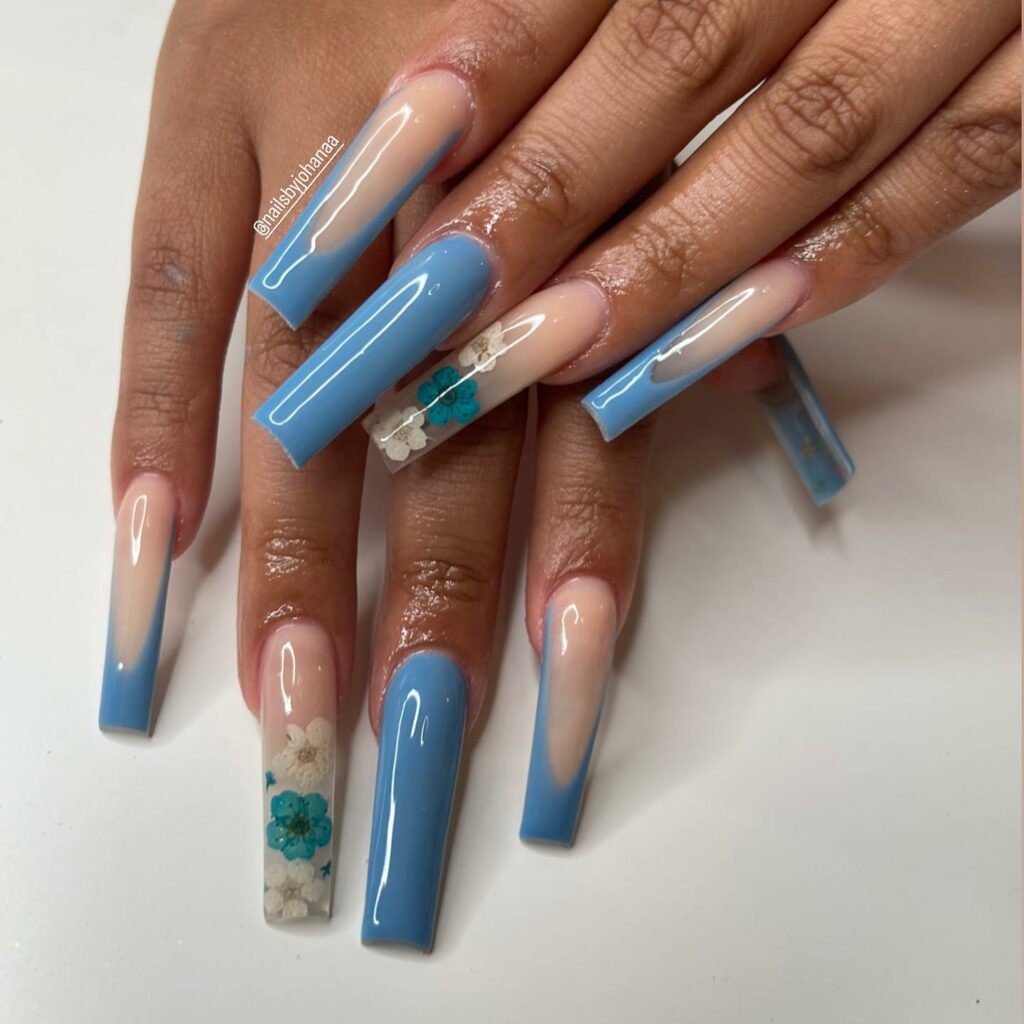 22. Light Blue Almond Nails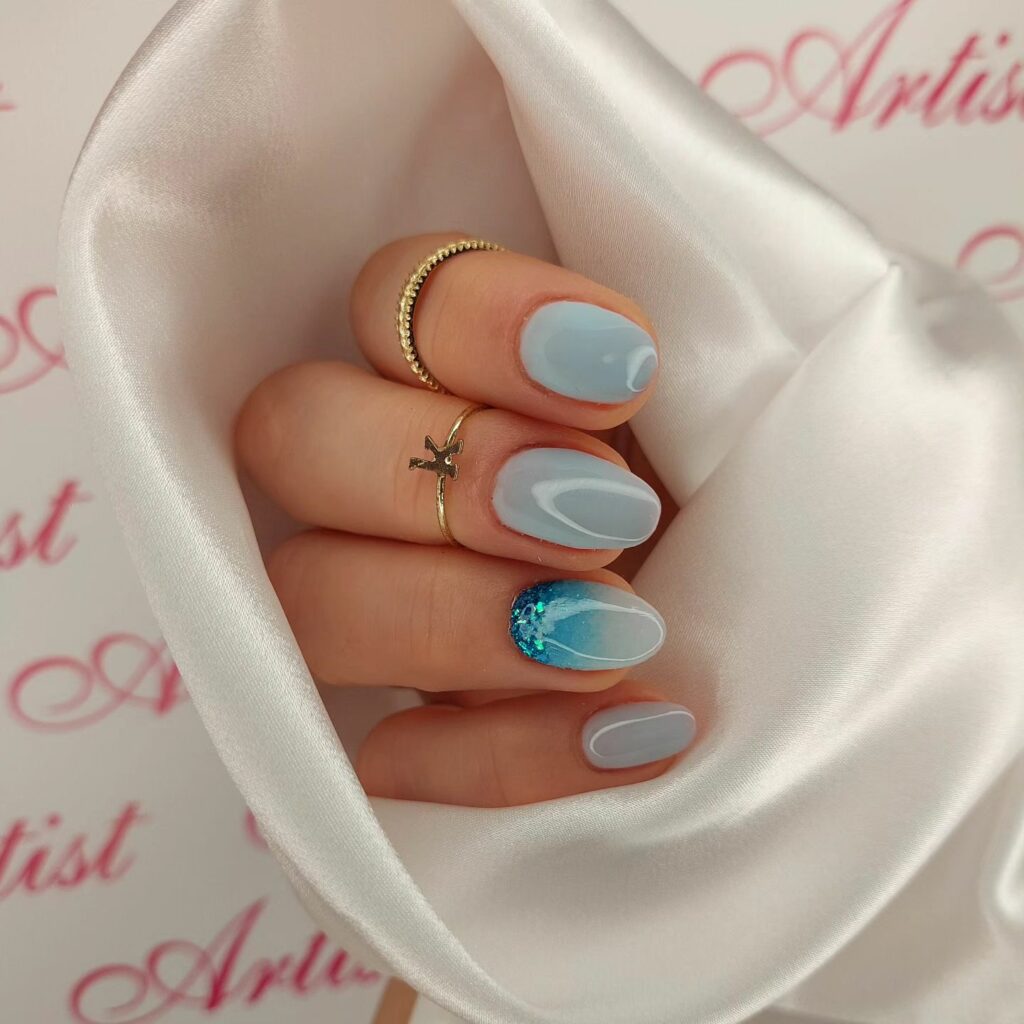 23. Light Blue Almond Nails with Foil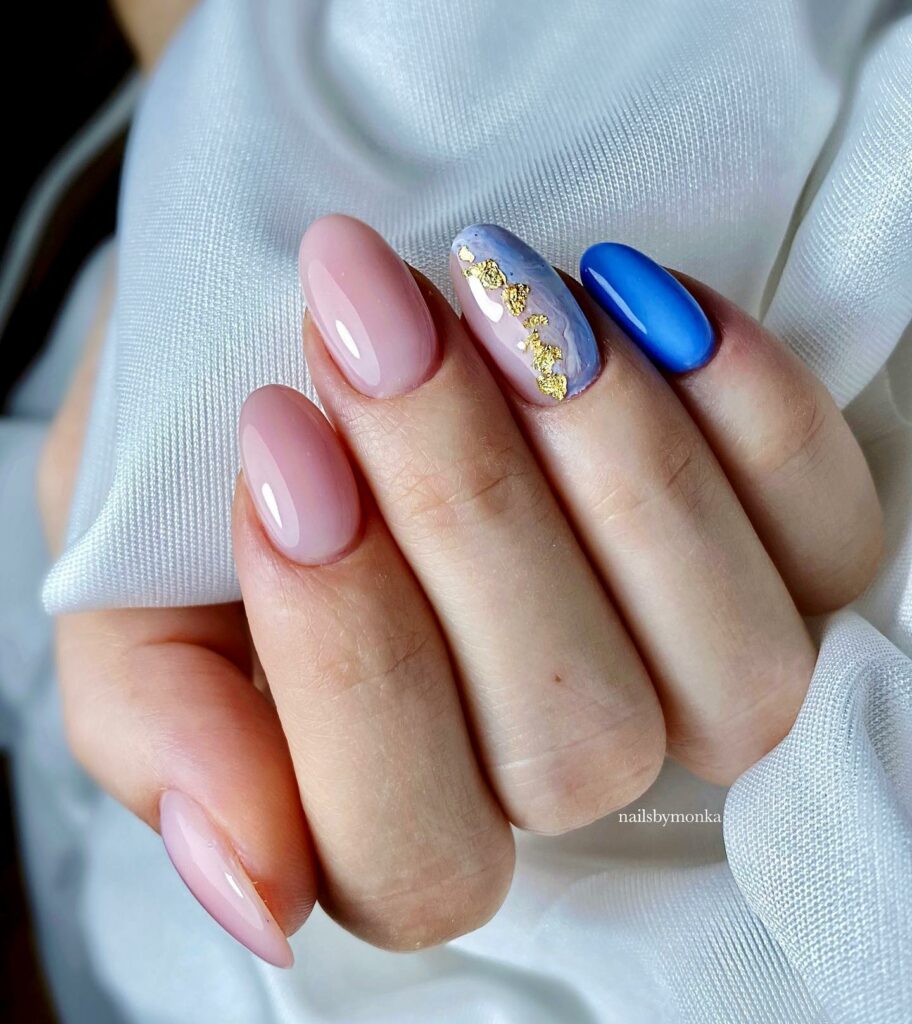 24. Light Blue Summer Short Nails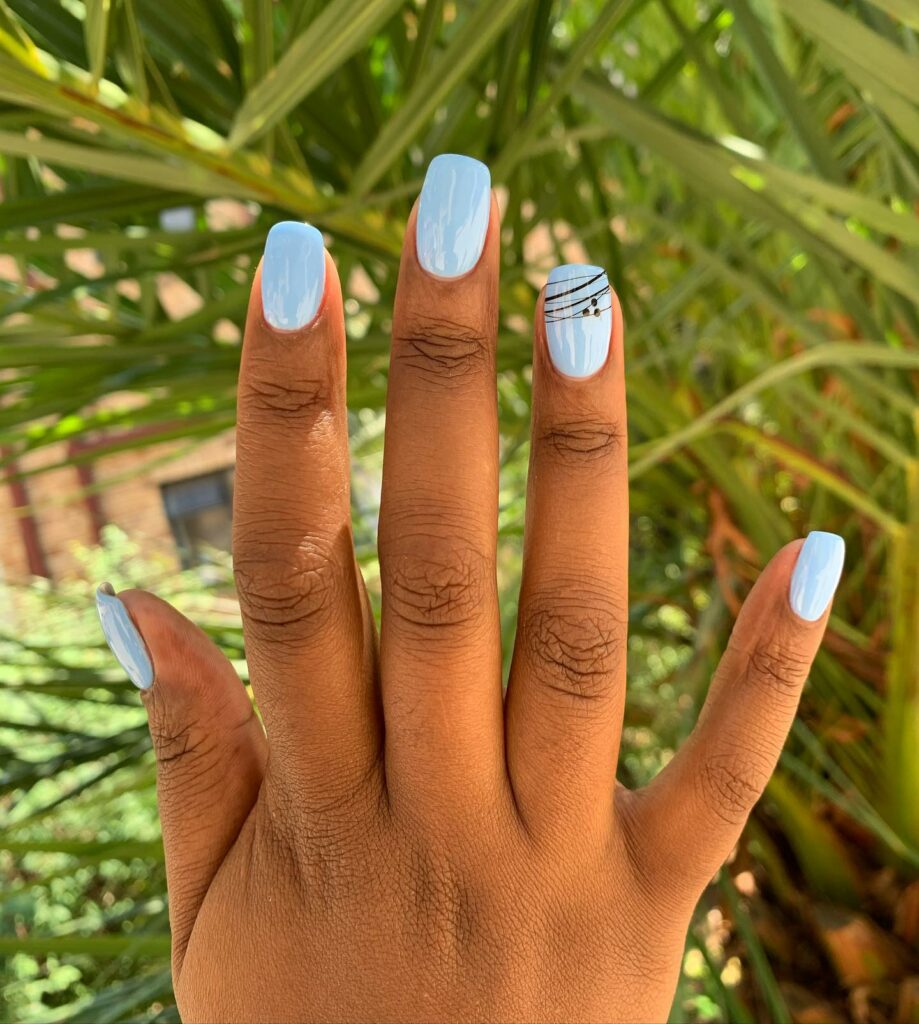 25. Endless Beach Nails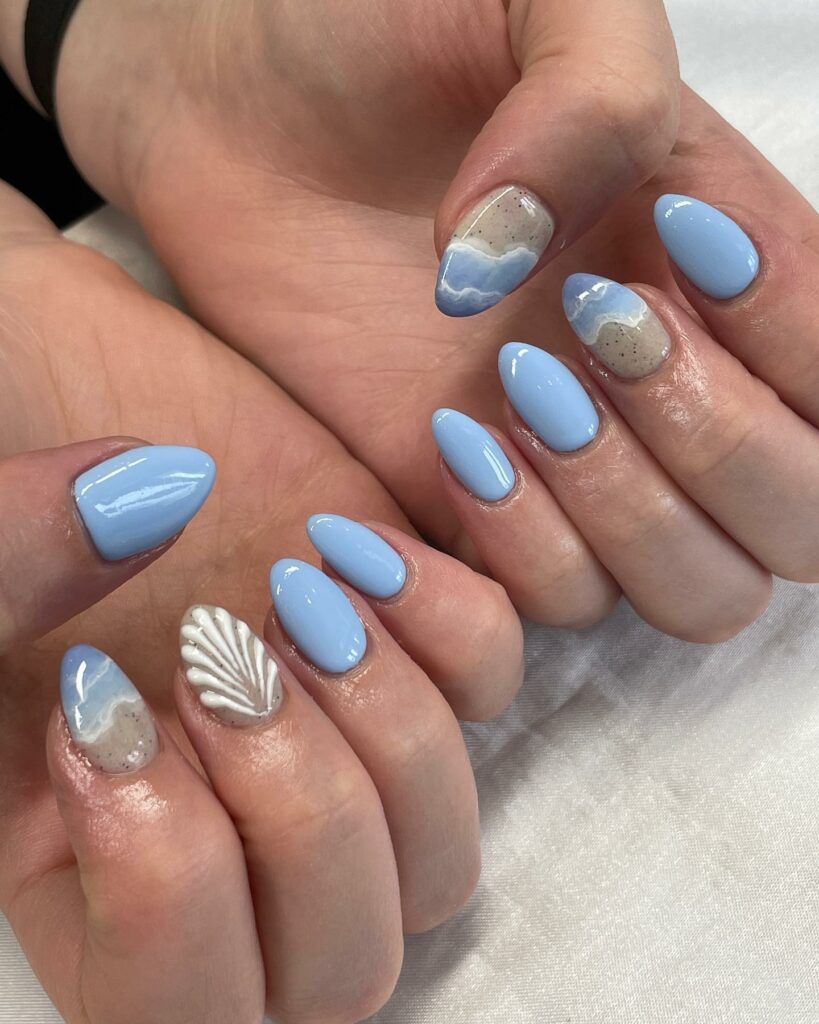 26. Long Almond Light Blue Nails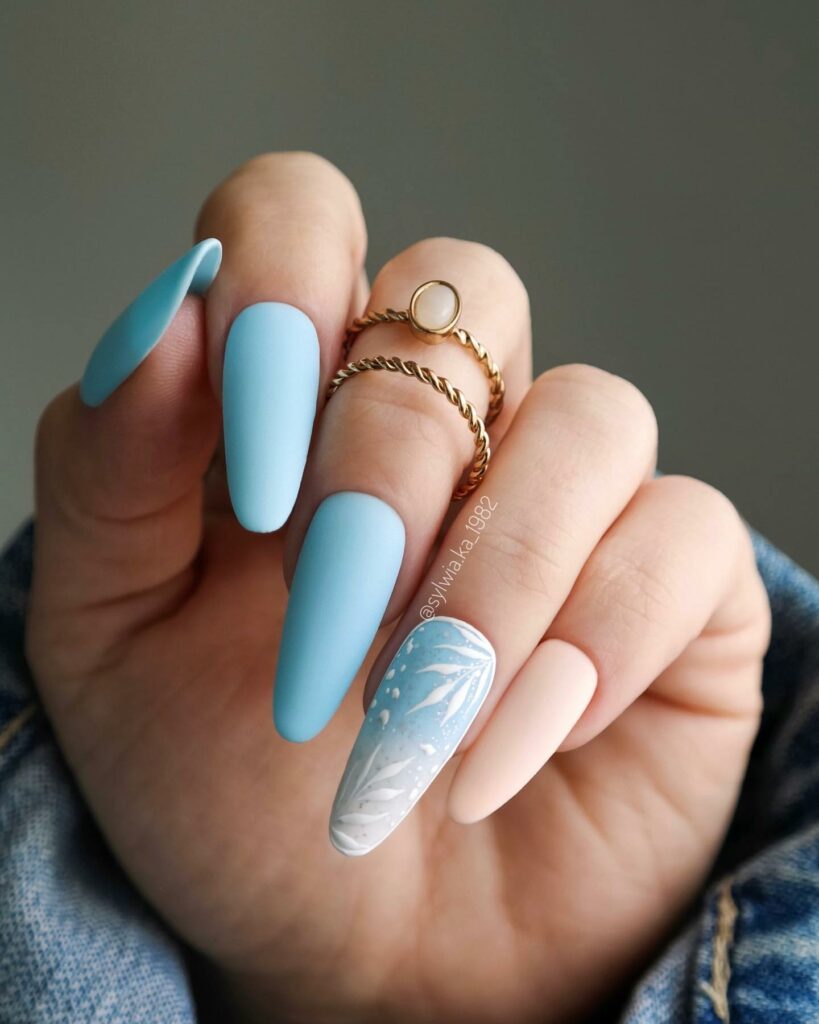 27. Light Blue Nails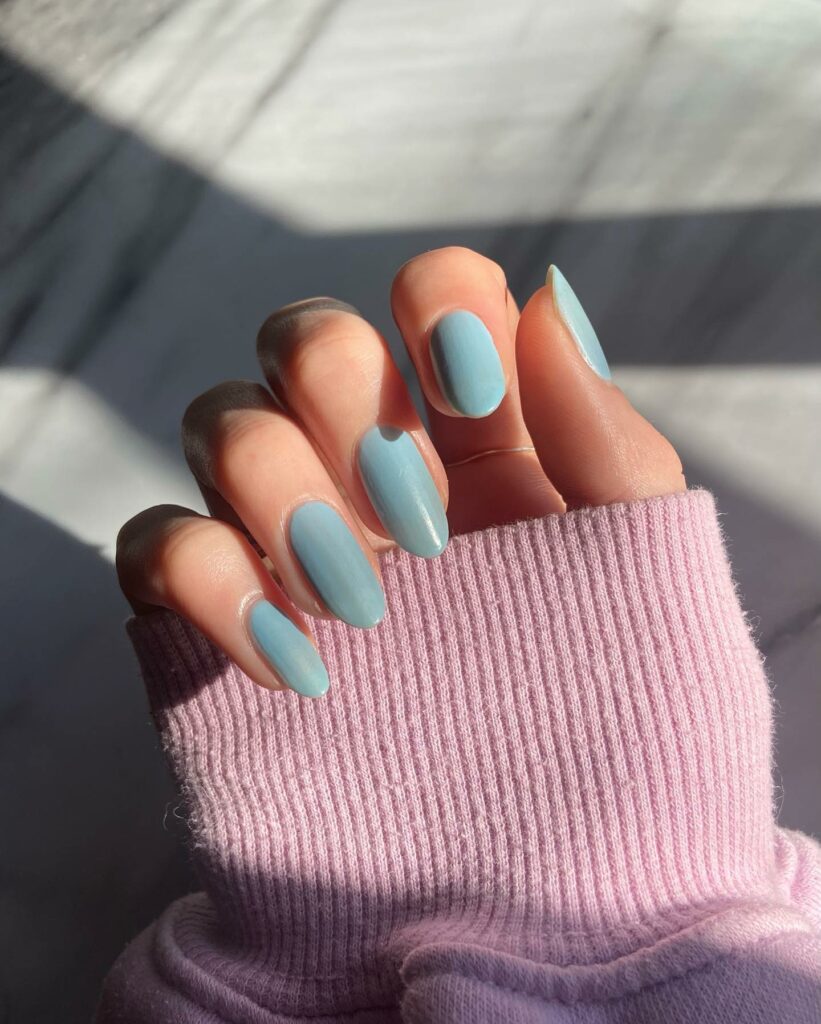 28. Sparkling Light Blue Nails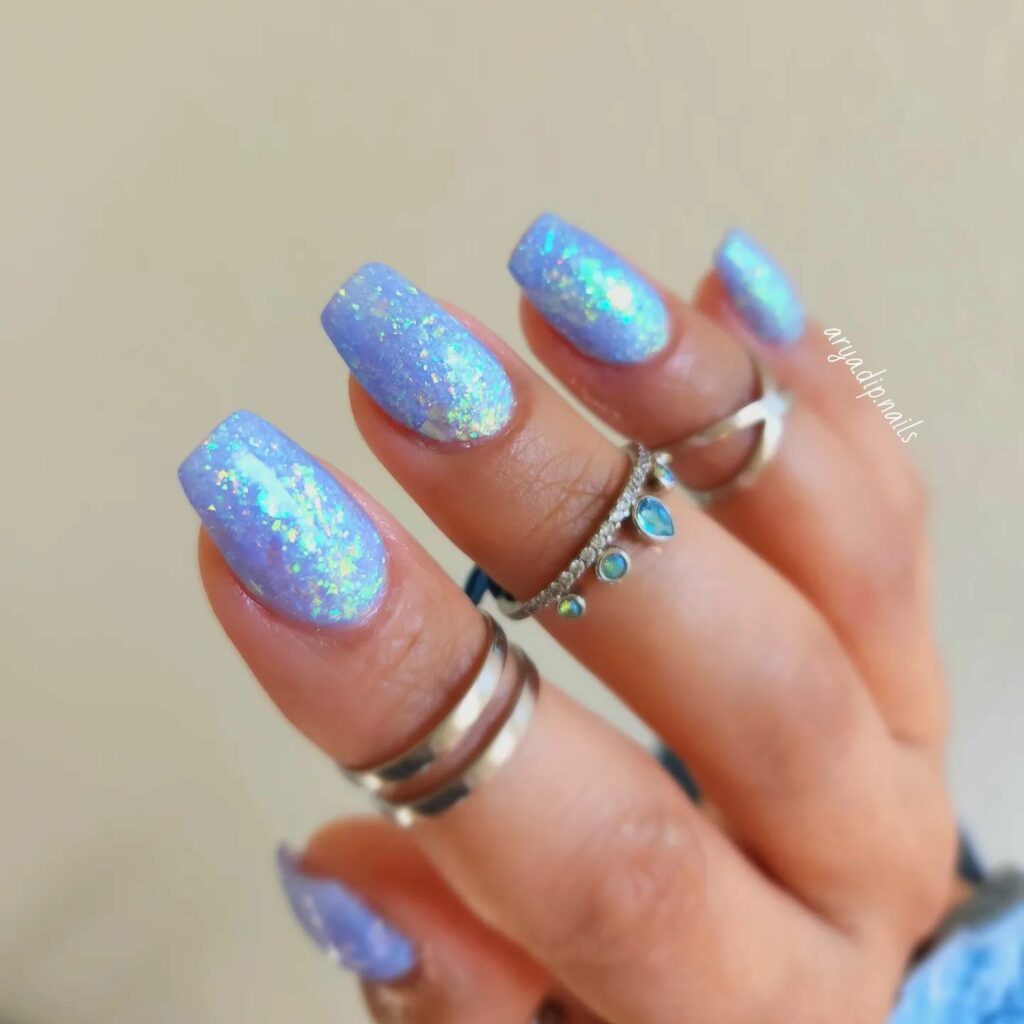 30. Summer Breeze Nails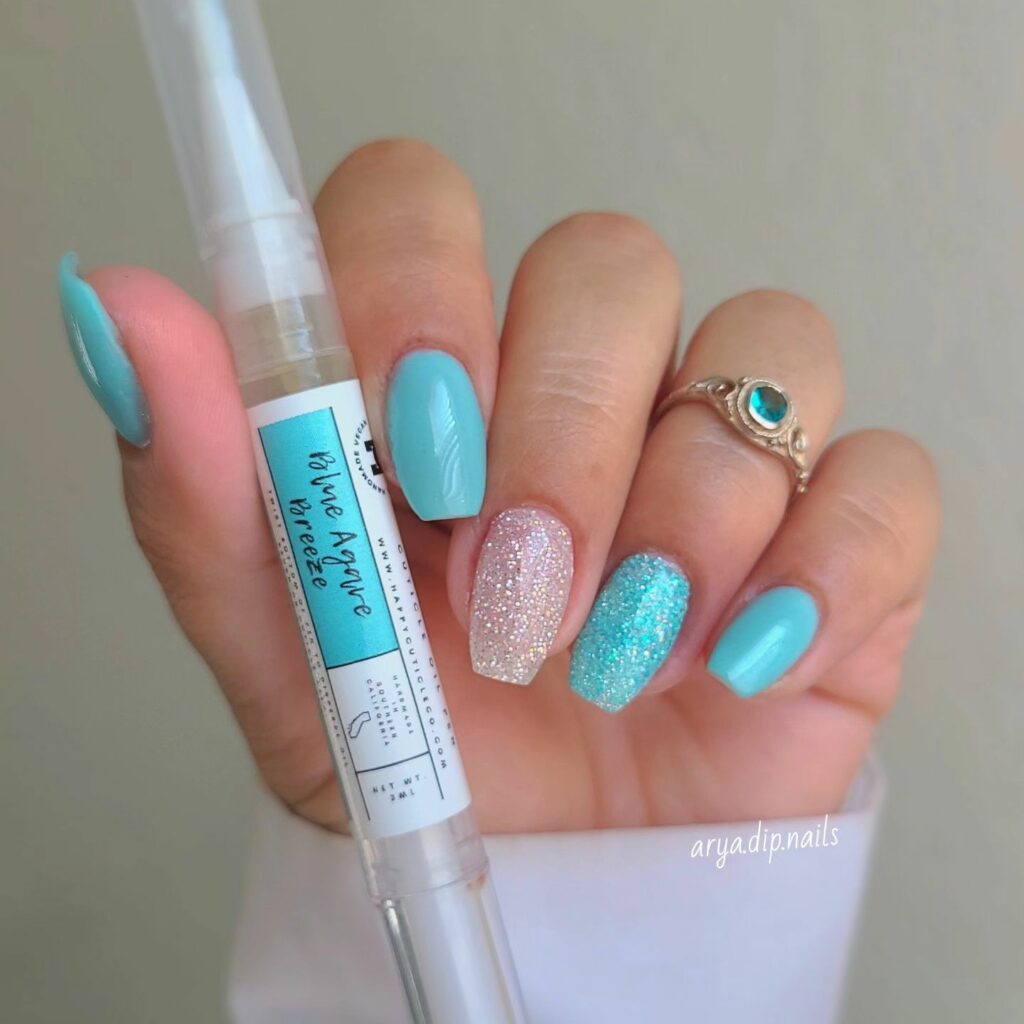 31. Light Blue Short Nails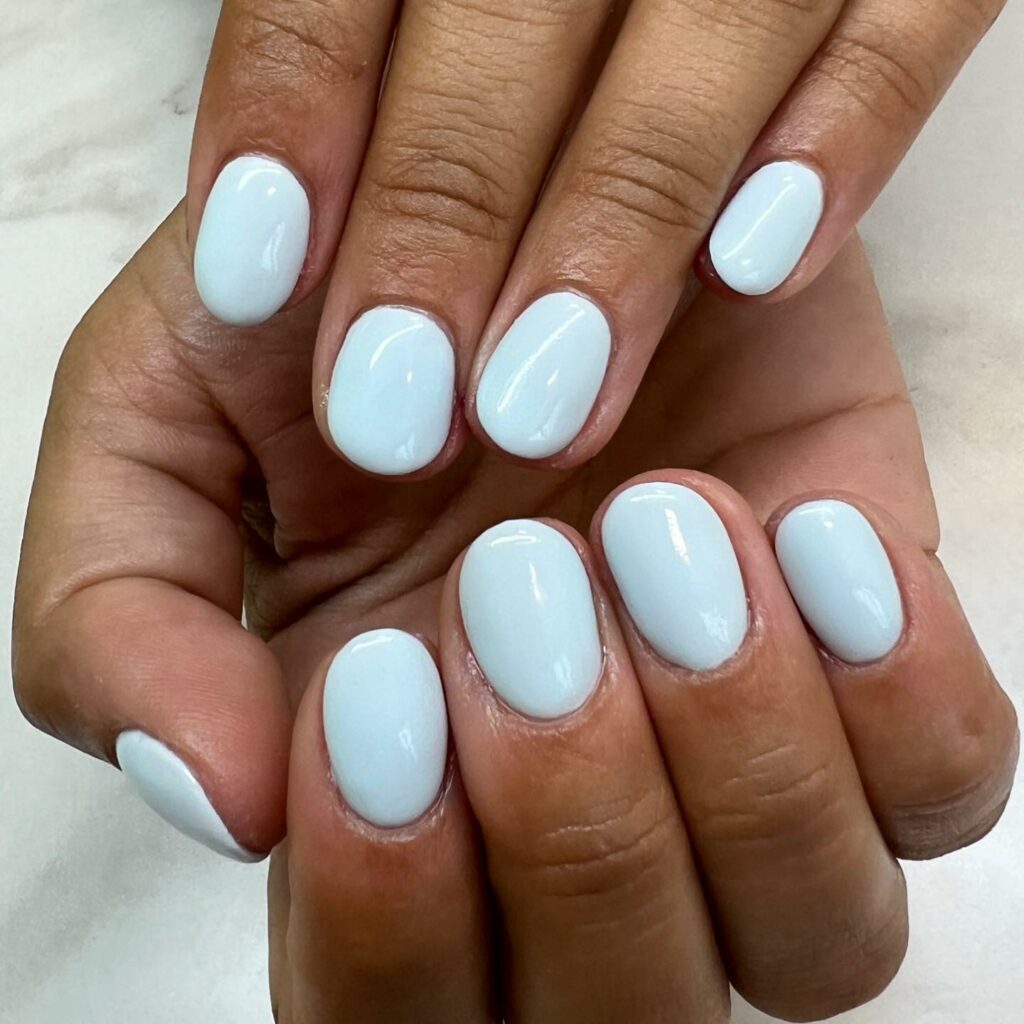 32. Light Blue Summer French Nails with Hearts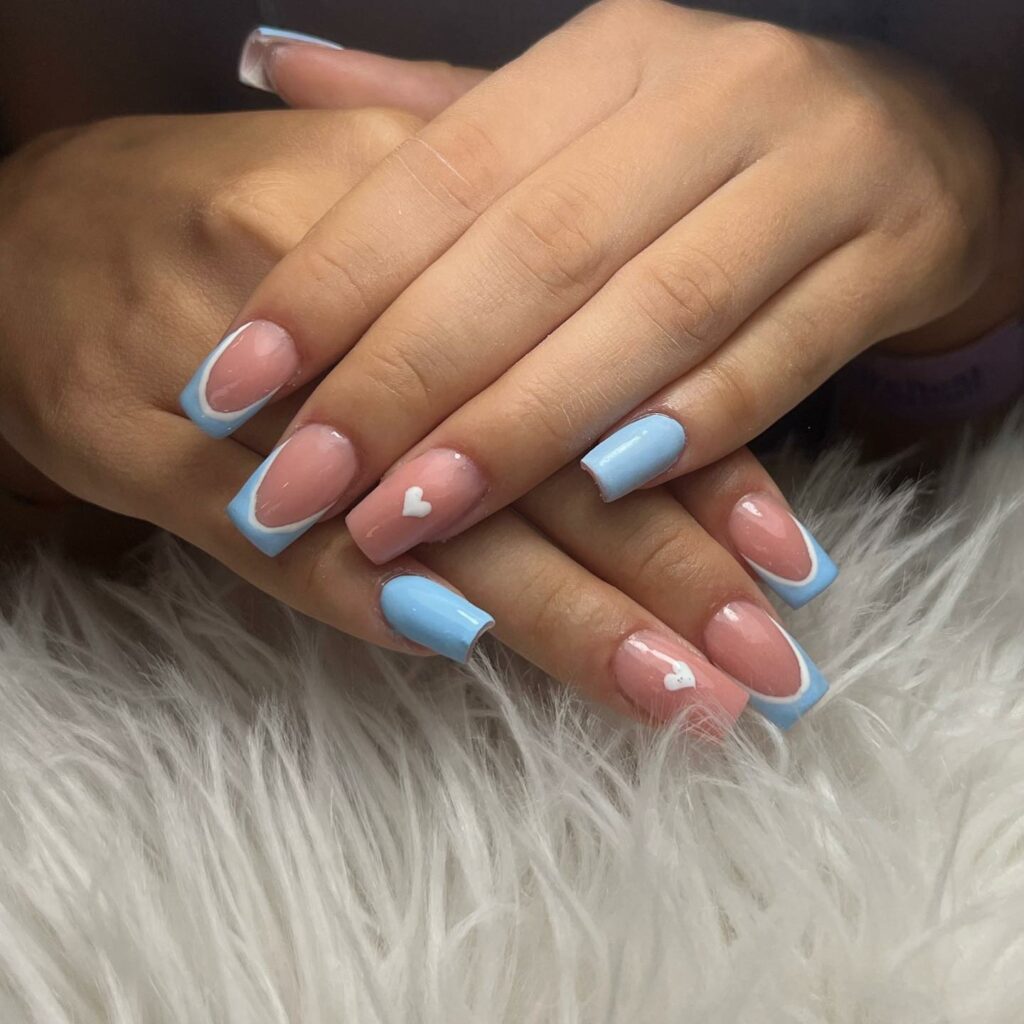 33. DReam Big Nails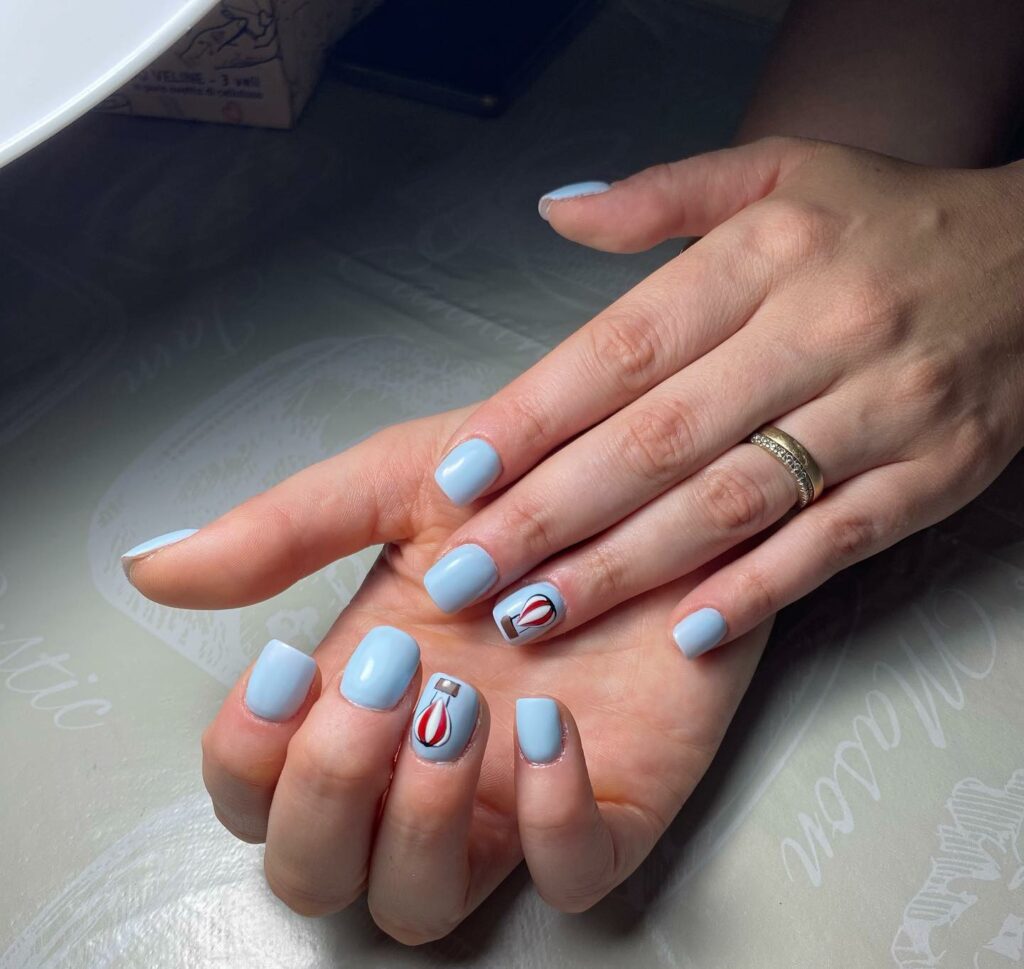 34. Short Light Blue Almond Nails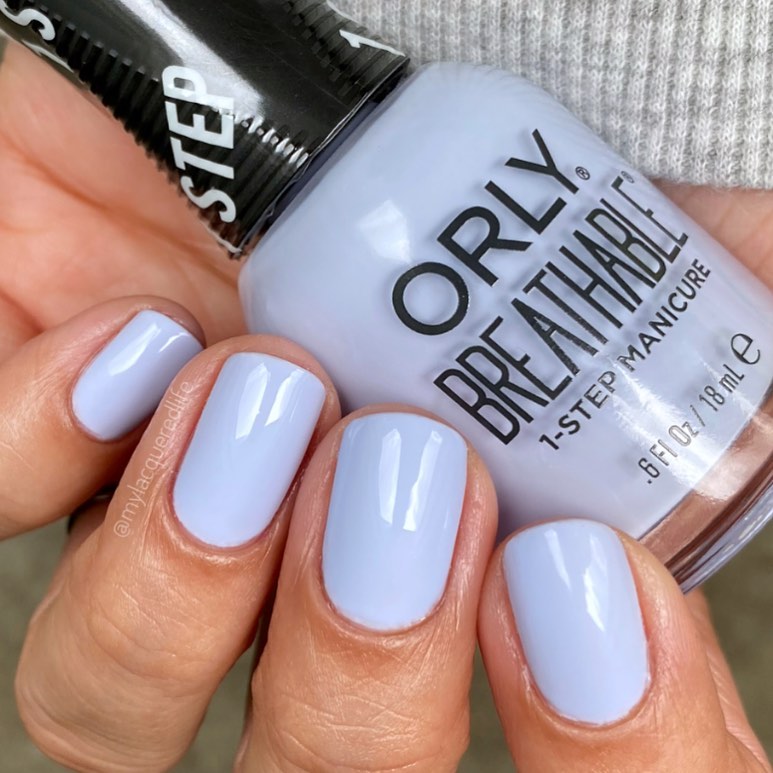 35. Blue Frenchies with Stripes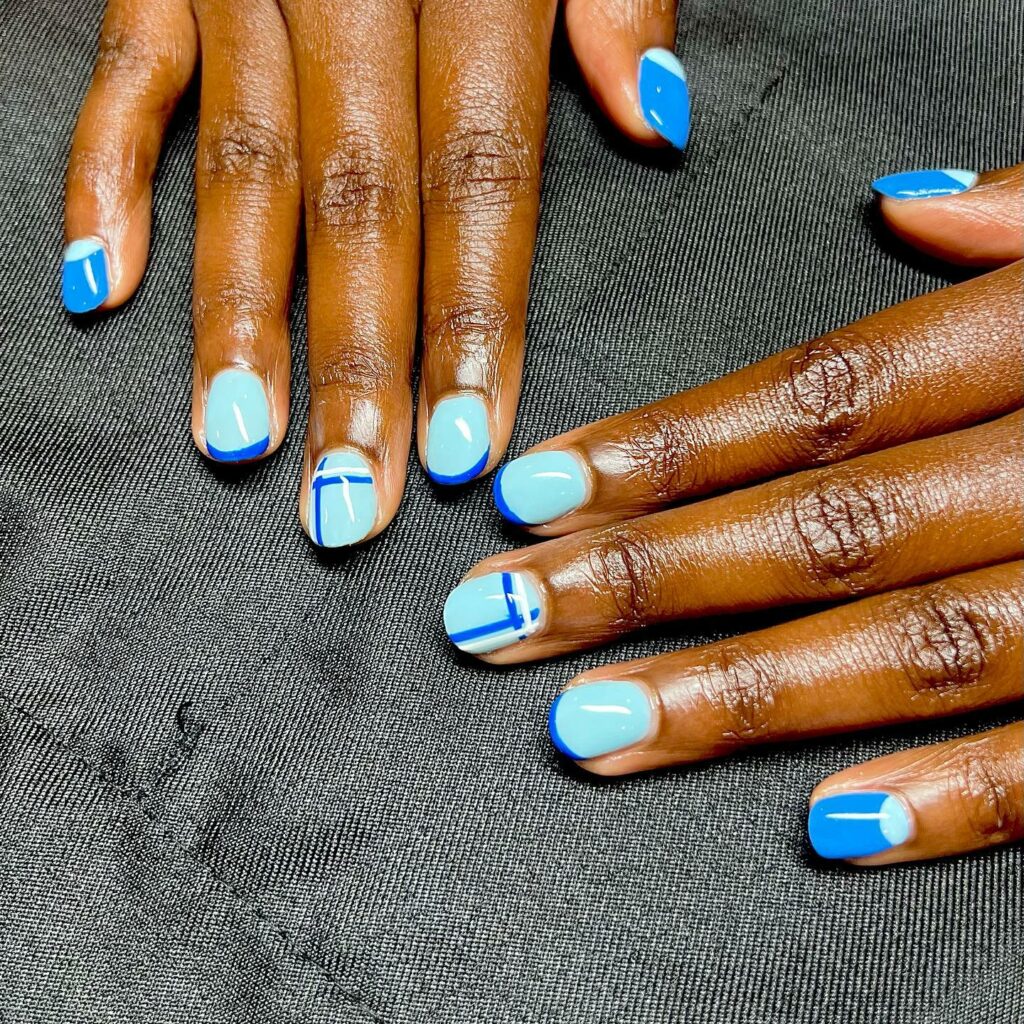 36. Sparkling Ombre Nails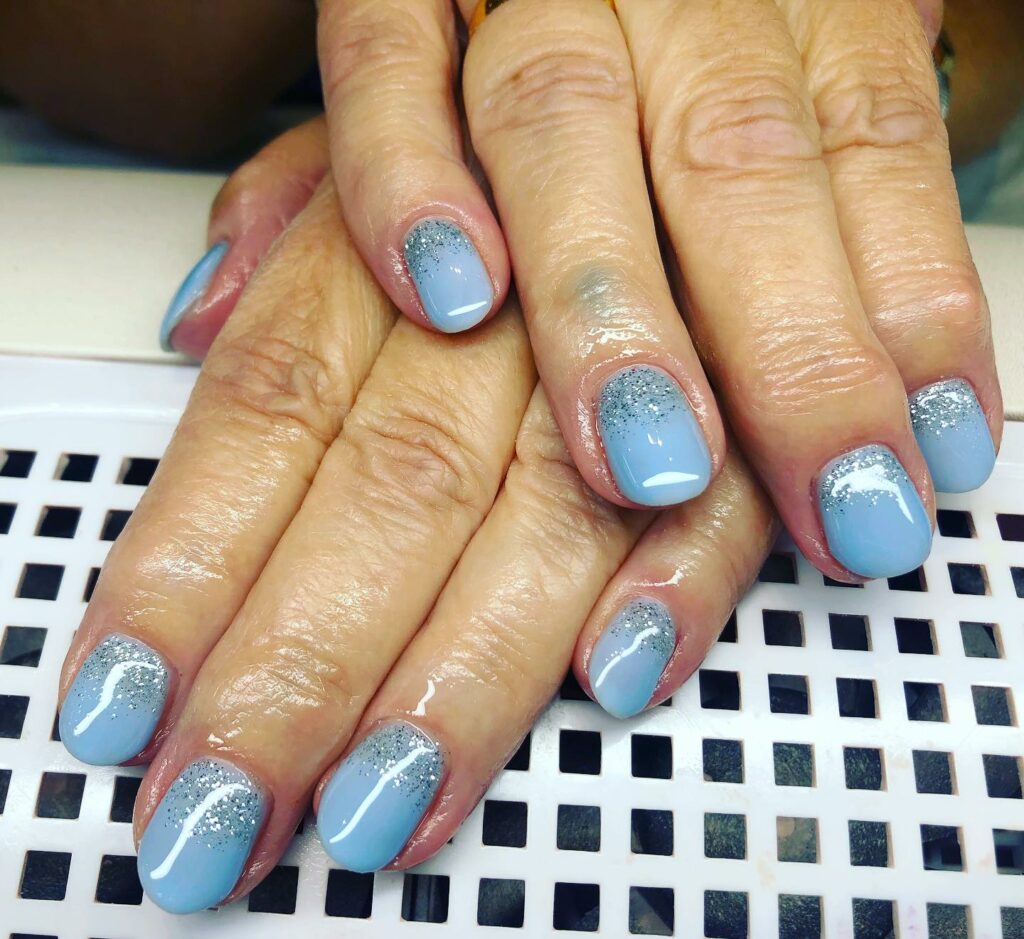 37. Light Blue French Tips with Rhinestones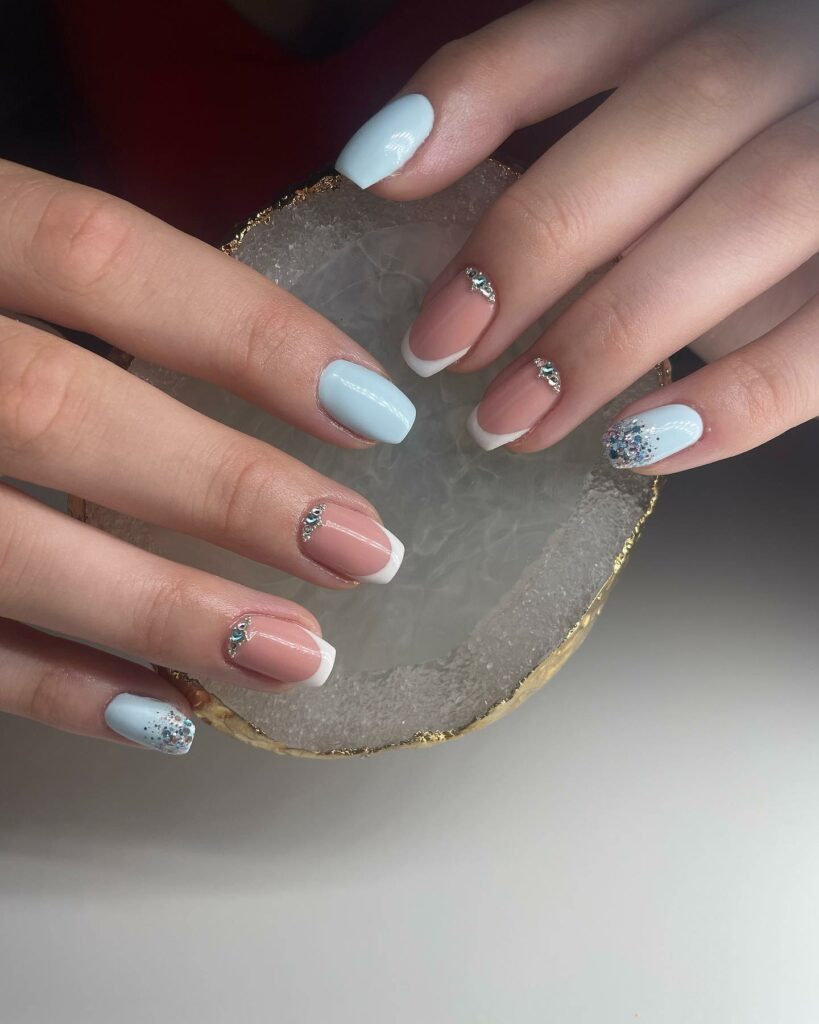 How To Make Your Manicure Last Longer
Now that your nails are summer-ready, the next step is to make them last longer.
And there are numerous ways to accomplish this without taking up too many resources.
Aside from being careful with them, here are some ways to make your manicure longer and more intact. You may have to follow some of these recommendations before actually painting your nails.
Cut, file, and clean your nails properly before applying nail polish.
Make sure that your nails are dry before getting a manicure. Note that when there's water, your nails shrink and also expand in water, but the applied nail polish won't.
Filing nails in the same shape as your cuticles is best to avoid breaking your nails with nail polish.
If you are doing your nails, try not to get nail polish on your nail cuticles because the paint can easily be lifted when your cuticles are, leading to the rest of the nail polish chipping away.
For additional polish resistance, never skip applying a base coat; applying two layers of sticky coat can make your manicure last longer.
Get rid of the air bubbles from your nail lacquer before applying by rolling the bottle between your hands instead of shaking it.
Always follow the three-step rule of applying nail polish: base, polish, and a top coat to seal it off.
Spread on several thin coats of the polish and let the previous layer dry completely before adding another one.
Avoid soaking your hands and nails in hot water when your nails are done. If you must, use gloves.
Moisturize your hands regularly and ensure that your preferred hydrating element reaches your nails and cuticles. Dry nails and cuticles easily chip and break, including the polish.