If you love the look of galaxy nails, you know that they come in a variety of designs and colors.
In this article, we have compiled the best examples of purple galaxy nails from the most talented nail artists from around the world.
Whether you're planning to recreate this design at home as a DIY project, or just need a couple of images for inspiration to take to your next nail appointment, this roundup features a variety of designs in all difficulty levels, so you will have plenty to choose from.
Purple galaxy nails can be executed in a number of ways, but the most popular design and color combinations include:
black and purple nails – black nail polish as a base allows your purple design to really stand out or make the appearance of your milky way even more prominent
black, blue and purple galaxy nails – if you want to add more vibrancy and life to the nail design, adding an extra color like blue will make all the different
stars and moon nails – while the galaxy is usually all about the starry night look, you can also experiment by adding some hand-painted stars and moon, or get some pretty small nail stickers to use as a shortcut
milky way nails – this is one of the most popular looks we have seen online. The Milky Way nails are very easy to recreate as a home project because all you need is just a few shades of glitter nail polish and the right technique.
neutral nails with stars – if you don't want to commit to dark colors, you can go for a more neutral look with silver or white nail color as your base, and white, gold or silver stars to decorate them
galaxy nails with planets – if you want to fully embrace the galaxy theme, get your nail artist to create a whole constellation of planets on your nails!
Are you ready to pick your favorite look?
Below is a simple tutorial in case you would like to give this a shot at home, followed by a roundup of over 17 beautiful nail design ideas.
Video Tutorial: Simple Purple Galaxy Nails
If you would like to try doing purple galaxy nails at home, check out this simple video tutorial prepared by Kelli Marissa via youtube.
17+ Prettiest Purple Galaxy Nails
If you're looking for the prettiest ideas for purple galaxy nails, we're pretty confident you will fall in love with one of these designs!
Check them out and if you like the work of the specific nail artist, you can check more of their nail ideas by clicking on their bio link under the image.
Enjoy!
1. Starry Night Nails
2. Grey and Purple Galaxy Nails
3. Dark Purple Galaxy Nails
4. Green and Purple Galaxy Nails
5. Black and Purple Milky Way Nails
6. Glitter Purple Galaxy Nails
7. Pastel Purple Galaxy Nails
8. Short Galaxy Nails
9. Vibrant Purple and Blue Galaxy Nails
10. High Gloss Short Galaxy Nails
11. Dark Almond Galaxy Nails
12. Black and Purple Galaxy Nails with Stars
13. Coffin Galaxy Nails Black & Purple Glitter
14. Earth and Milky Way Nails
15. Golden Star Dust Nails
16. Simple Glitter Purple Galaxy Nails
17. Silver Stars Nails
18. Light Purple Short Galaxy Nails
19. Statement Coffin Purple Galaxy Nails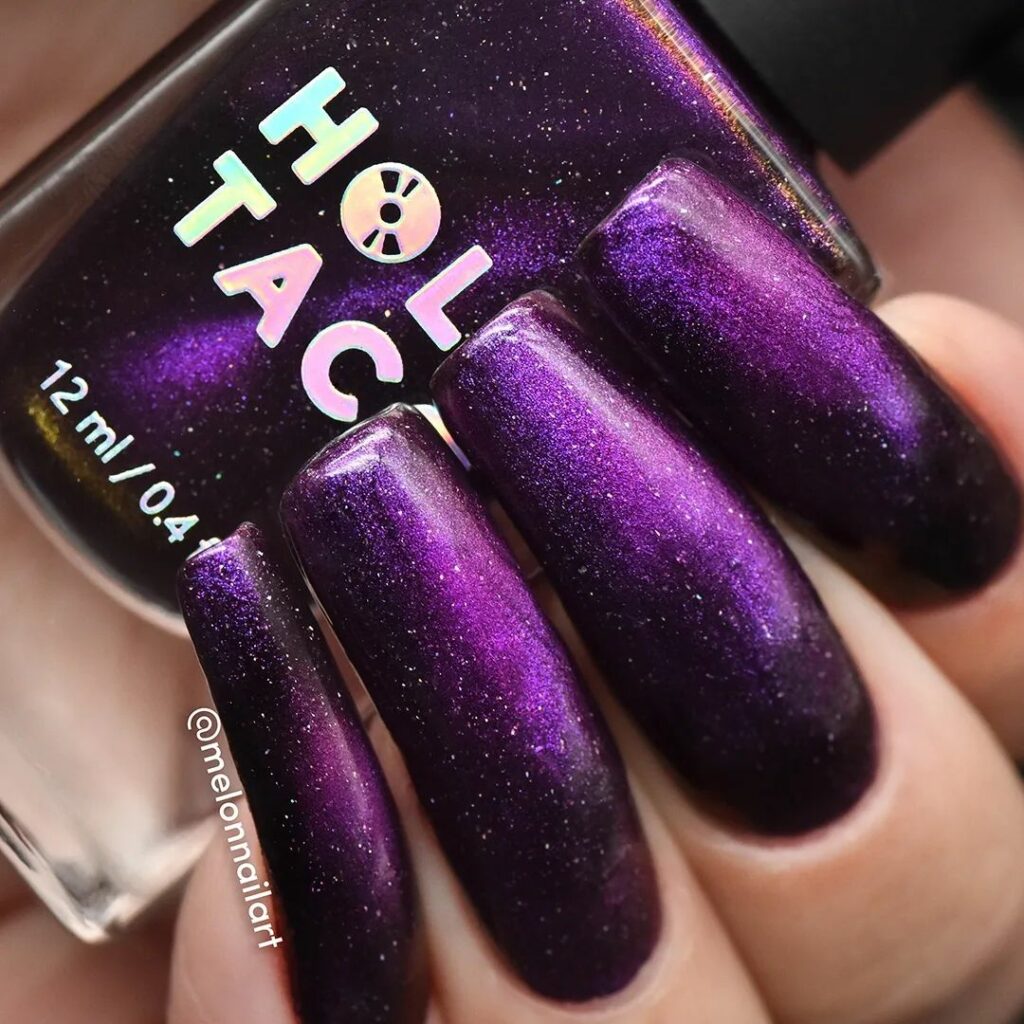 20. Romantic Galaxy Nails
21. Black, Purple & Blue Milky Way Nails