The girls in our editorial team absolutely love French tip nails! The simplicity and beauty of it, and best of all – it does stand the test of time!
So imagine the excitement when we've seen lavender French tip nails making their rounds on Instagram this summer. We knew we had to do a full roundup of the prettiest style, so the best kept secret of effortless and timeless nails gets shared around.
Why lavender?
Lavender is a pretty color that fits to almost any season, but it is super popular especially in the spring and summer. It may be a surprising choice, but it's one of the top colors for the Easter too! Lavender color is associated with purity, silence, devotion, serenity, grace and calmness.
Whatever the reason you may have for choosing this nail polish color, you're on the right track – all you need to figure out now is the right way to use it and to make your nails stand out from the crowd.
So, if you're looking for a seasonal update of your French tip nails, here are some of the prettiest styles we found online, along with a simple video tutorial and a run down of the most popular nail design.
Save your favorites on your Pinterest profile and take them with you to your next nail salon appointment.
Trending Lavender French Tip Nails Styles
Misplaced French Tips – the lines that would be normally on top of the nail are moved to the sides or just one side of the nail for a more modern take on this nail design classic
Multi Layered French Tips – classic French tips highlighted with an extra line or an additional color to make the contrast with your base color even better
Mismatched French Tips – a combination of different nail design techniques matching with French tip nails
Multi Color French Tips – most popular color combinations include white and lavender and purple with lavender
Marble Effect French Tips – marble effect can be limited to the tip of your nail and still look super pretty
Video Tutorial for Lavender French Tip Nails
This tutorial was prepared by Laurat on youtube.
The Cutest Lavender French Tip Nails
Pick your favorite looks from the collection below. If you like the work of the featured nail artist, you can check more of their ideas by clicking on their Instagram profile under the image.
For more inspiration on lavender manicure, check our dedicated Pinterest board here, and follow us on Pinterest to get the latest nail design trends and ideas directly in your feed.
1. Lavender French Tip Nails with Flowers
2. Pink, Gold & Lavender French Tip Nails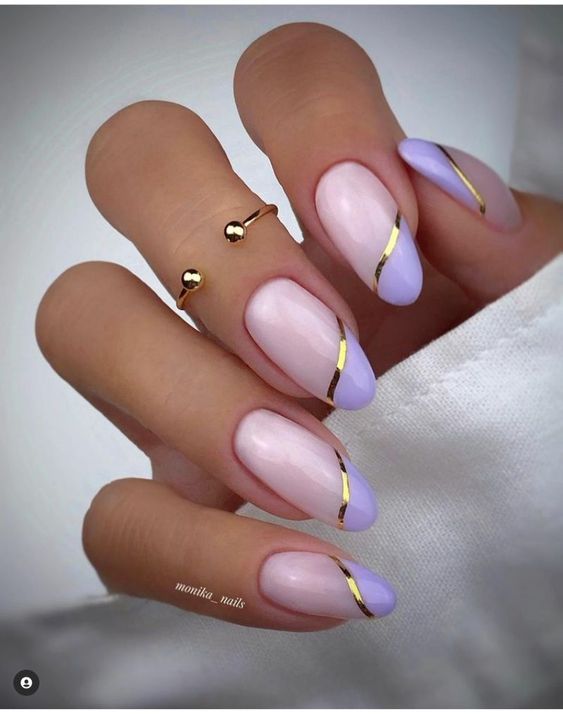 3. Silver Outline French Tip Nails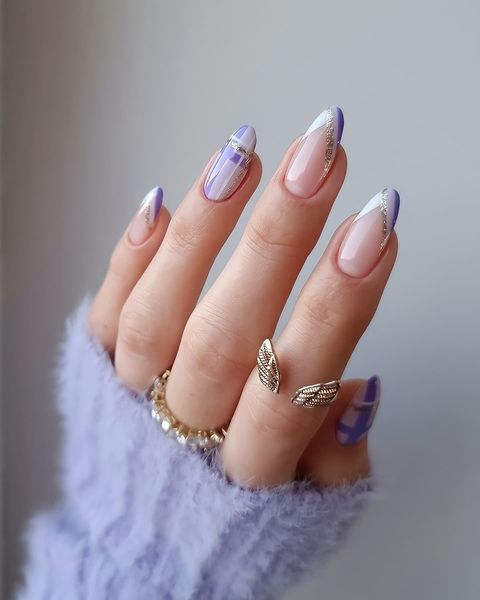 4. Misplaced Lavender French Tip Nails
5. Multi Layer Lavender French Tip Nails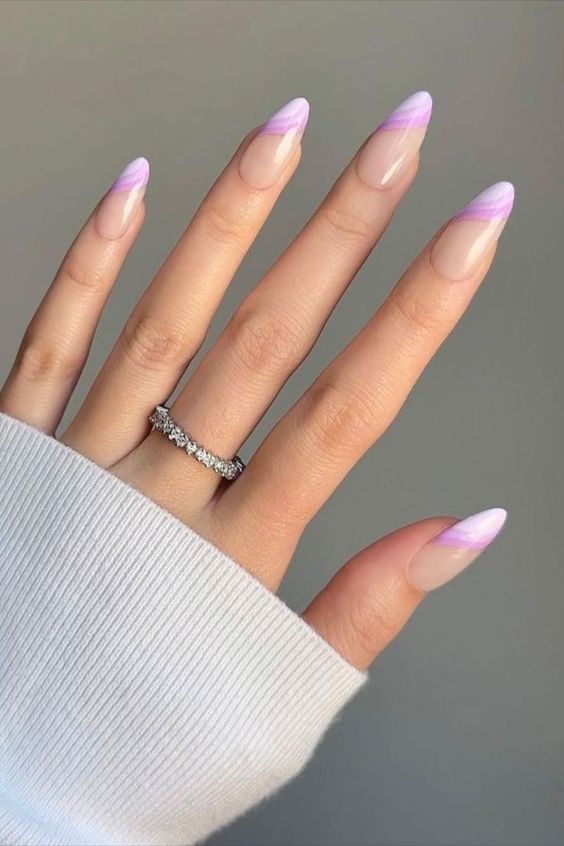 6. Lavender French Tip Nails with Flower
7. Pink Star Lavender French Tip Nails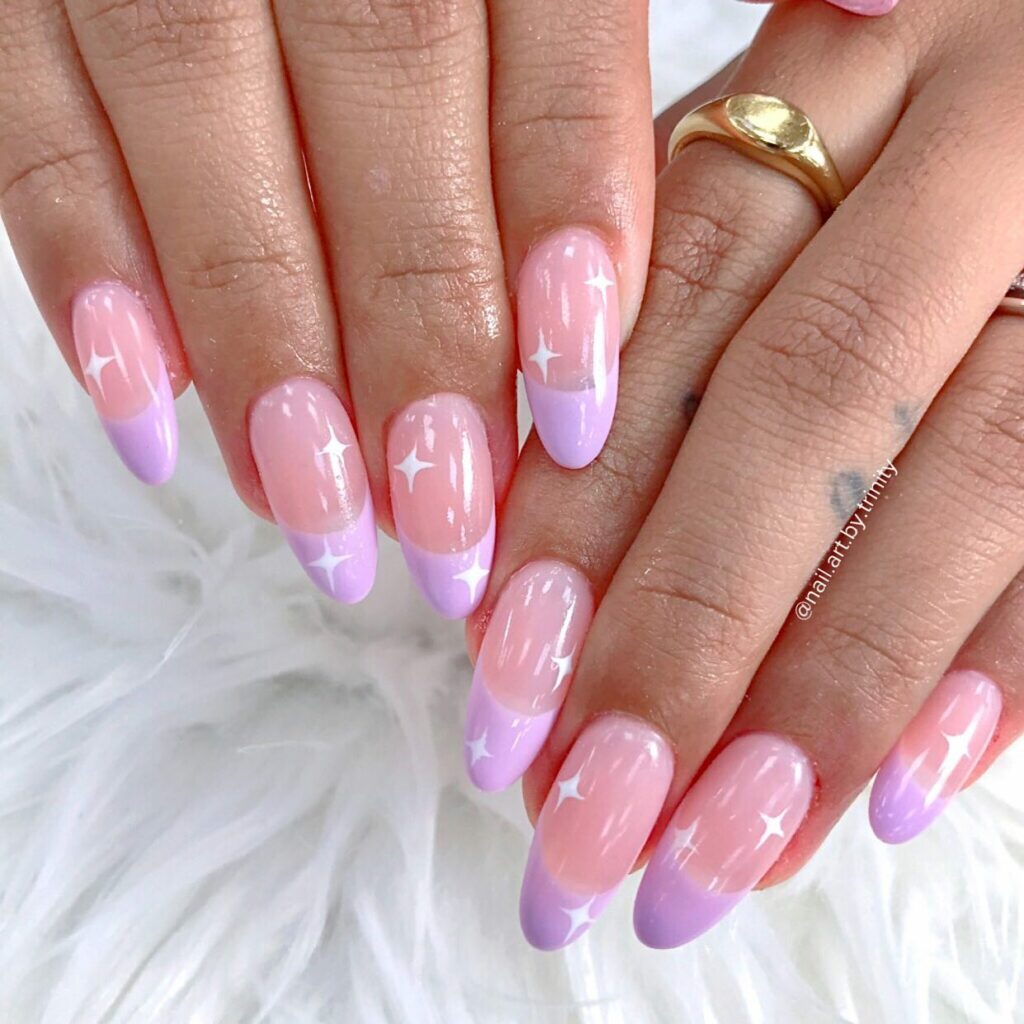 8. Mismached French Tip Nails
9. Black Nail Art with French Tip Nails
10. French Tip Almond Nails
11. Simple Lavender French Tip Almond Nails
12. Purple and Lavender French Tip Nails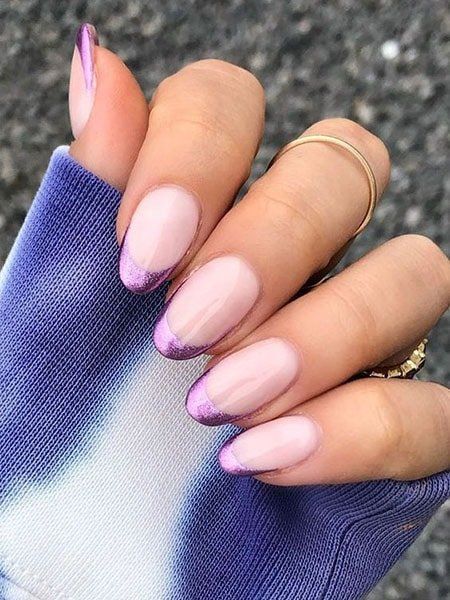 13. Lavender French Tips on Short Nails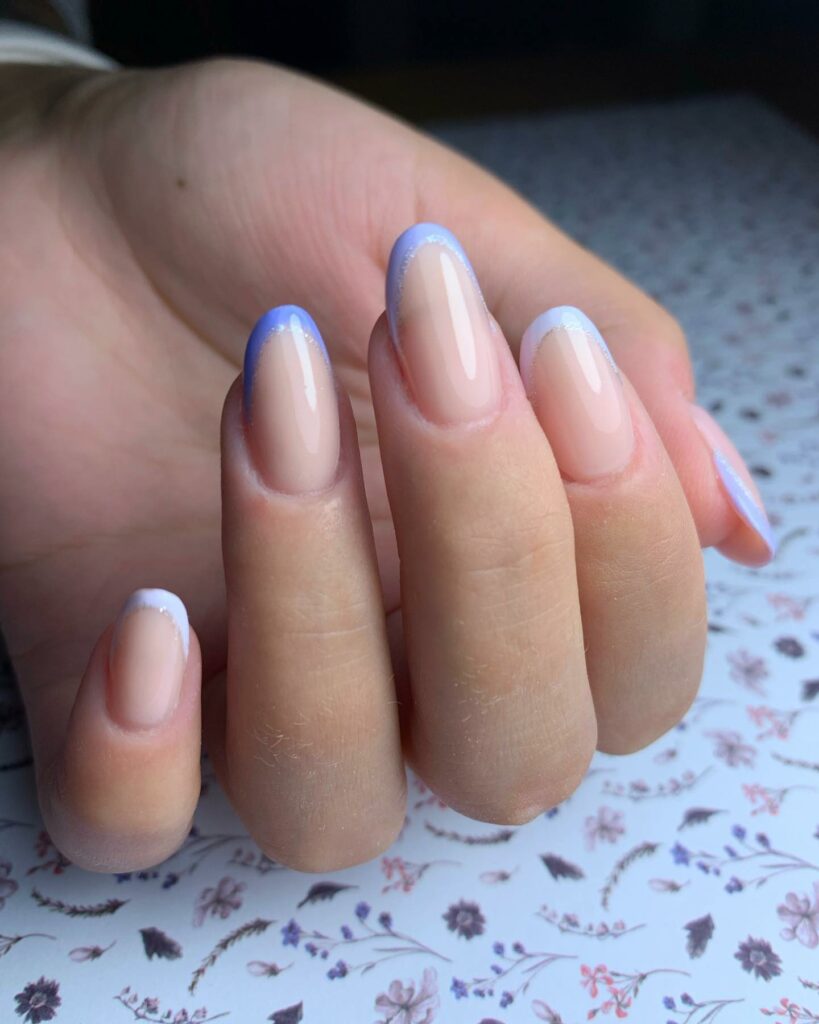 14. White and Lavender French Tips
15. Mismatched Lavender French Tips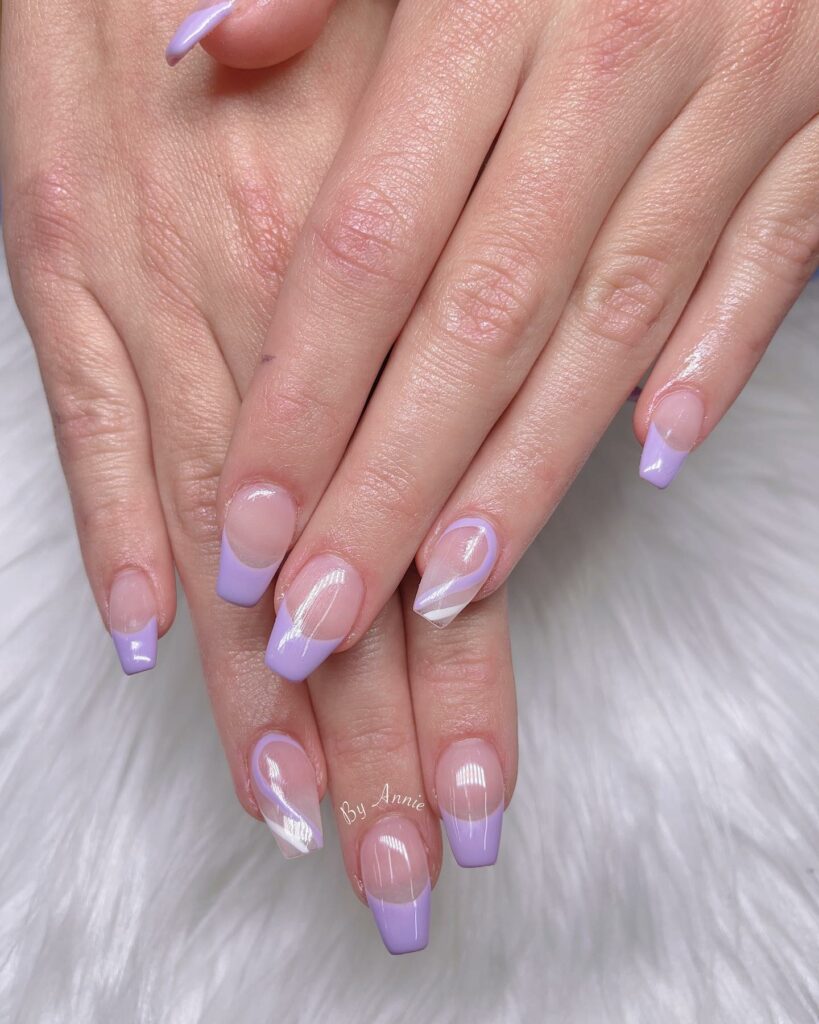 16. Teal and Lavender French Tips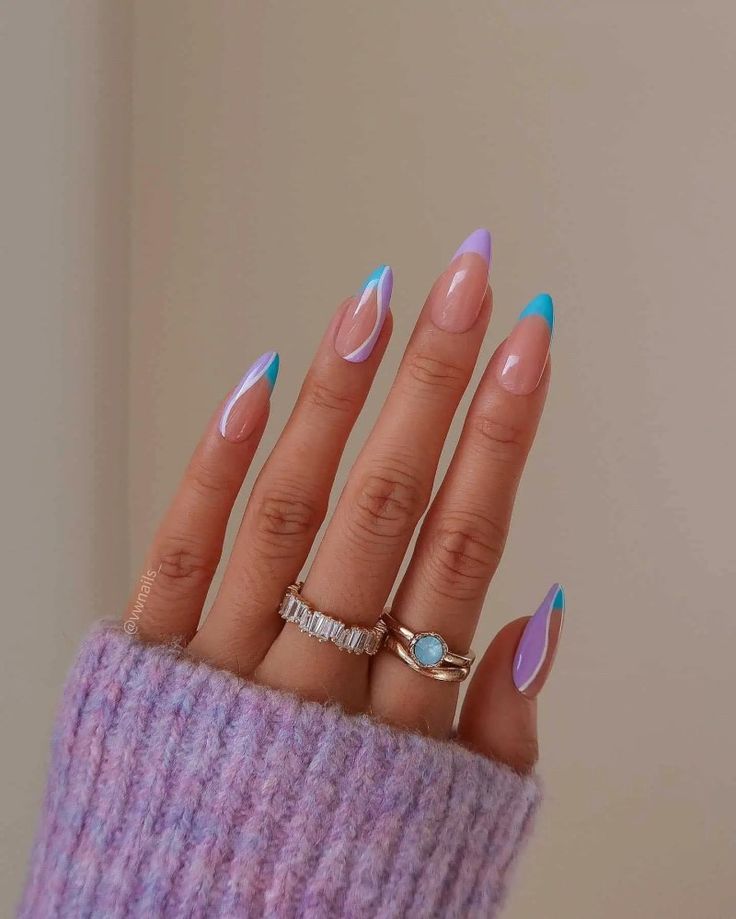 17. Layered Lavender French Tips
18. Multi Color Lavender French Tips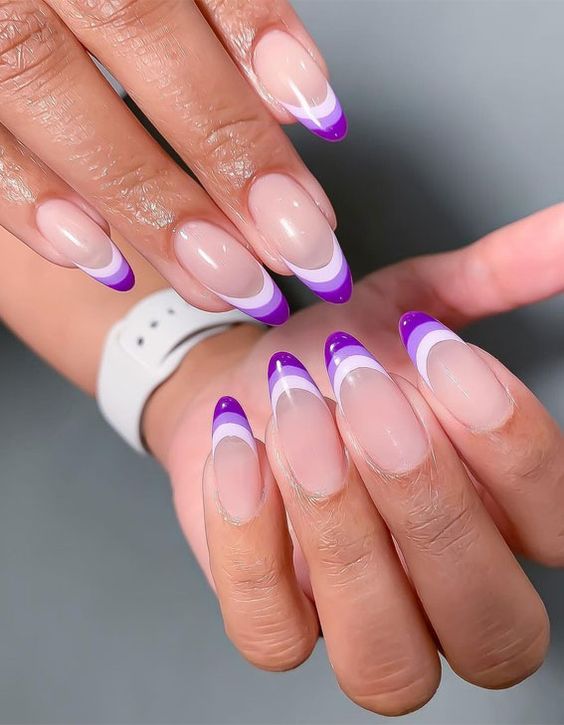 19. Lavender French Tips with Gold Stars
20. Lavender French Tips Coffin Nails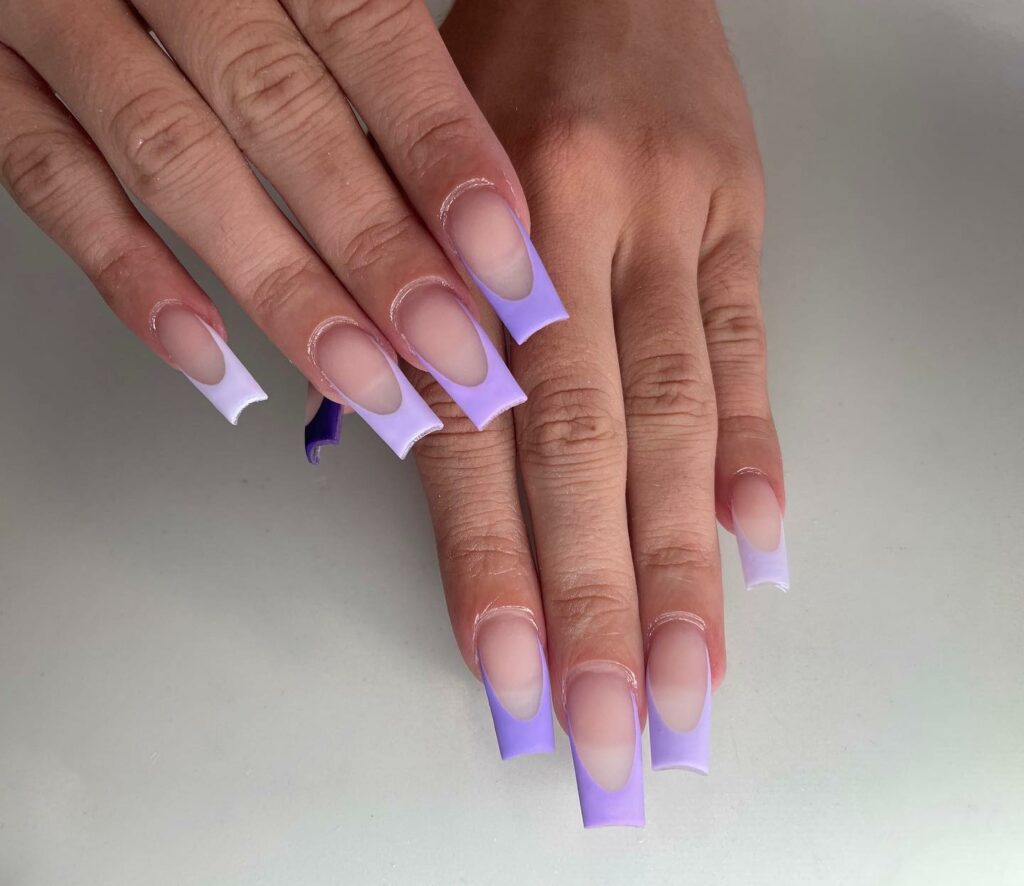 21. Lavender French Tips Mountain Peak Nails
22. Light Lavender French Tip Coffin Nails
23. Glitter Lavender French Tip Nails
24. Glitter and Lavender French Tips
25. Night Sky Lavender French Tips
26. Mountain Peak Lavender French Tips
27. Lavender Nail Tips with Gemstones
28. Bold Outline Lavender French Tips
29. Flowers and French Tips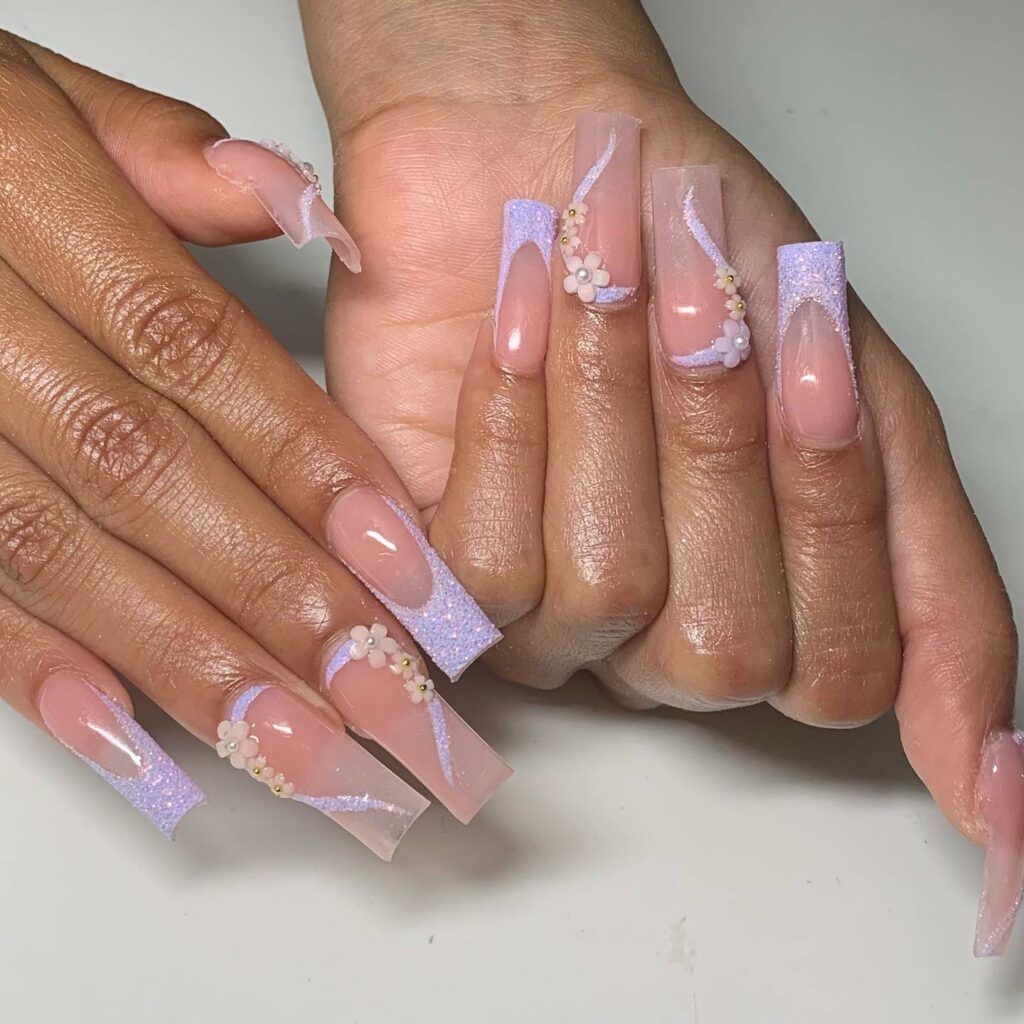 30. Misplaced French Tips with Glitter
31. Lavender Hearts