Capture the essence of the night sky and wear the moon and stars on your nails!
If you haven't heard about the moon and star nail designs, you're at the right place – we have selected over thirty of the cutest style to inspire your next manicure!
If you're bored with single-tone nail polish color and tried all the colors of the rainbow, adding some more personality to your nails is the step in the right direction!
Moon and star nail designs come in so many variations, color combinations and nail art designs that you're bound to find a design you will love. Inspired by the night sky, this nail design trend doesn't come in dark colors only, it looks pretty spectacular on nude nails with gold nail art. No matter what nail polish color you love the most, you can add pretty stars and moon shapes in a contrasting color to instantly transform your manicure.
These moon and star nails look fabulous also for a special event – all you need to do is to add some glitter nail polish or include some rhinestones to take your manicure from an everyday look to party-ready. Below are some examples you can use for inspiration.
Get ready to browse our curated collection of super cute manicures that will get you excited about your next nail salon appointment.
Pick your favorite colors, nail design styles and theme and save them on Pinterest!
Current Trends for Moon and Star Nail Design
Dark contrast nails with emerald green, royal blue or even black base nail polish color
Focus on tiny stars scattered around a few nails
Mismatched manicure look with nail design distributed across a number of nails
The natural look with beige or clear nail polish beige and gold stars and moon
Statement half moons on each thumb nail
Moon and Star Nail Design: Simple Video Tutorial
These pretty galaxy blue nails with gold nail art was prepared by Nailbees via youtube.
The Prettiest Moon and Star Nail Design Ideas
Here is the roundup of the prettiest styles we found on Instagram. If you would love to see more ideas from the same nail artist, simply click on their Instagram bio link under the image.
For even more inspiration on this gorgeous manicure, check out the dedicated Pinterest board with dozens more ideas on our own Pinterest profile.
1. Purple & Gold Moon and Star Nails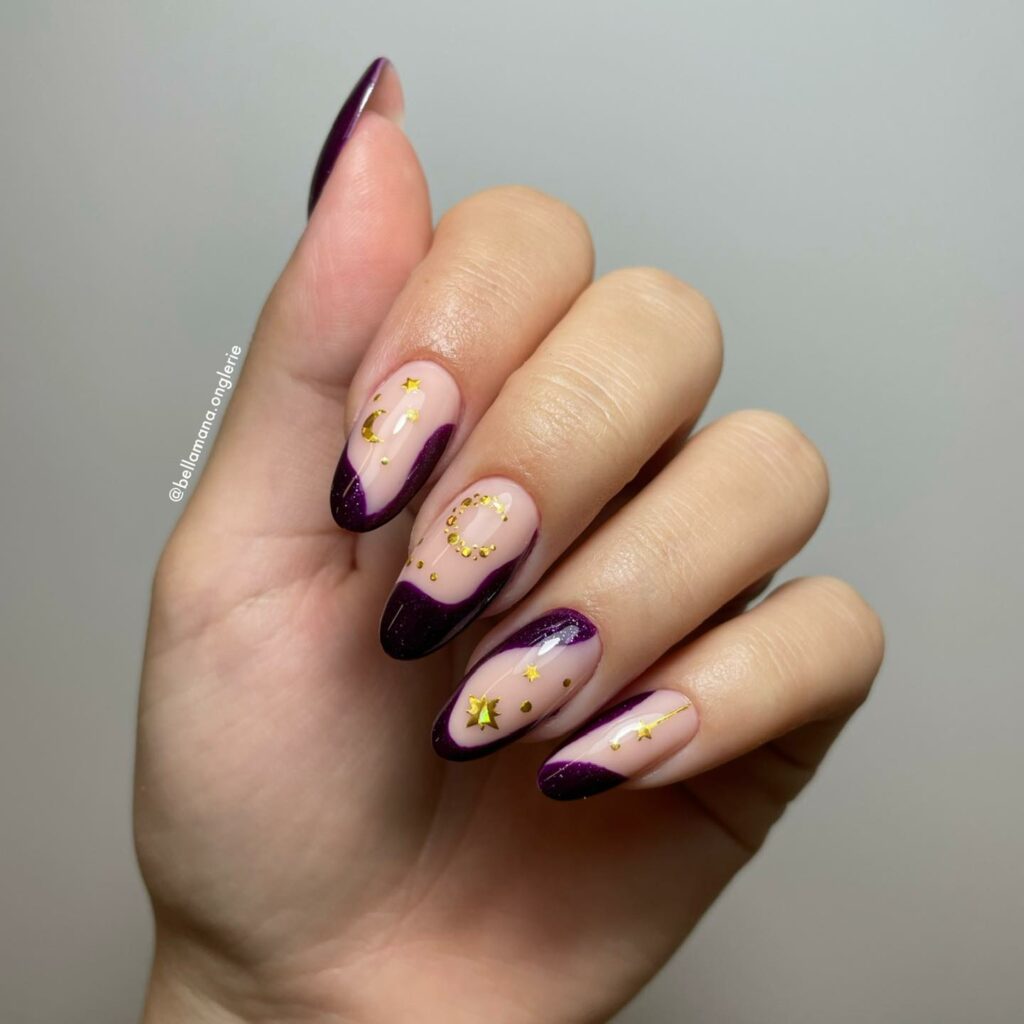 2. Neutral Silver Moon and Star Nails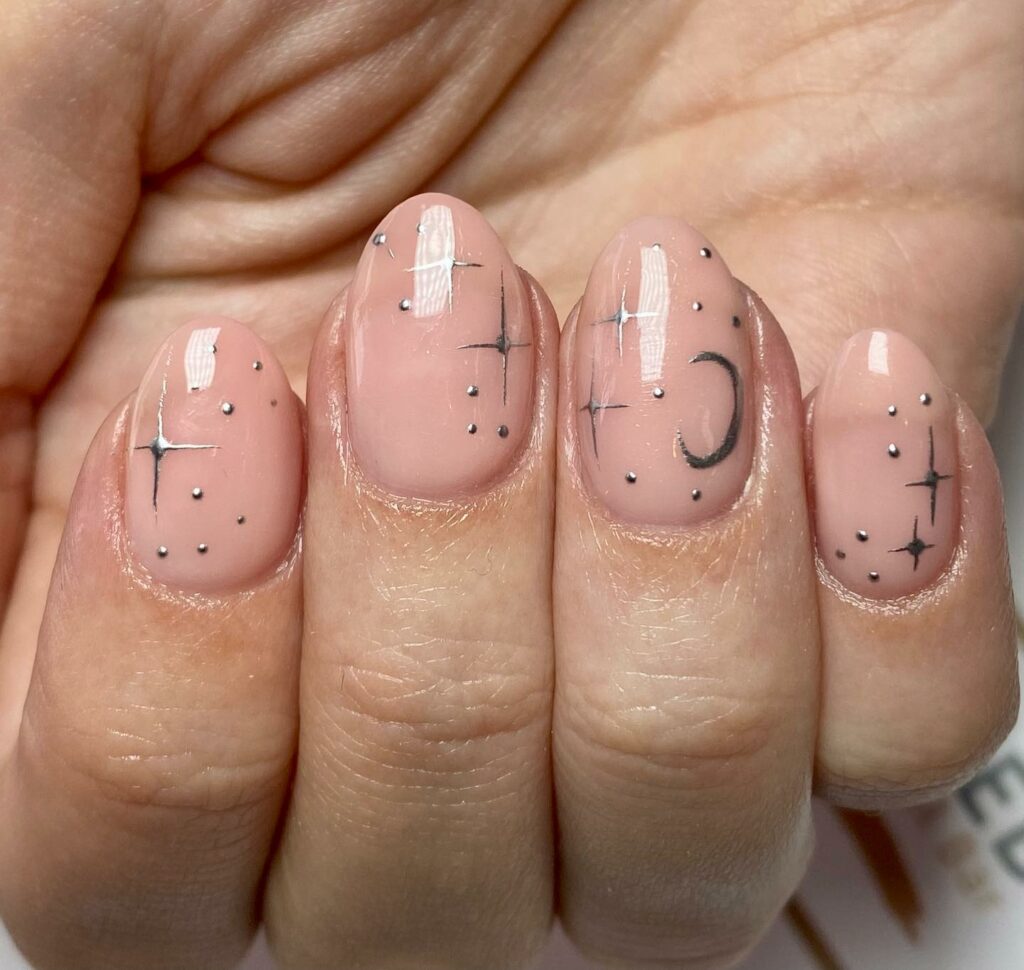 3. Black & White Moon and Star Nails
4. Minimalist Moon and Star Nail Design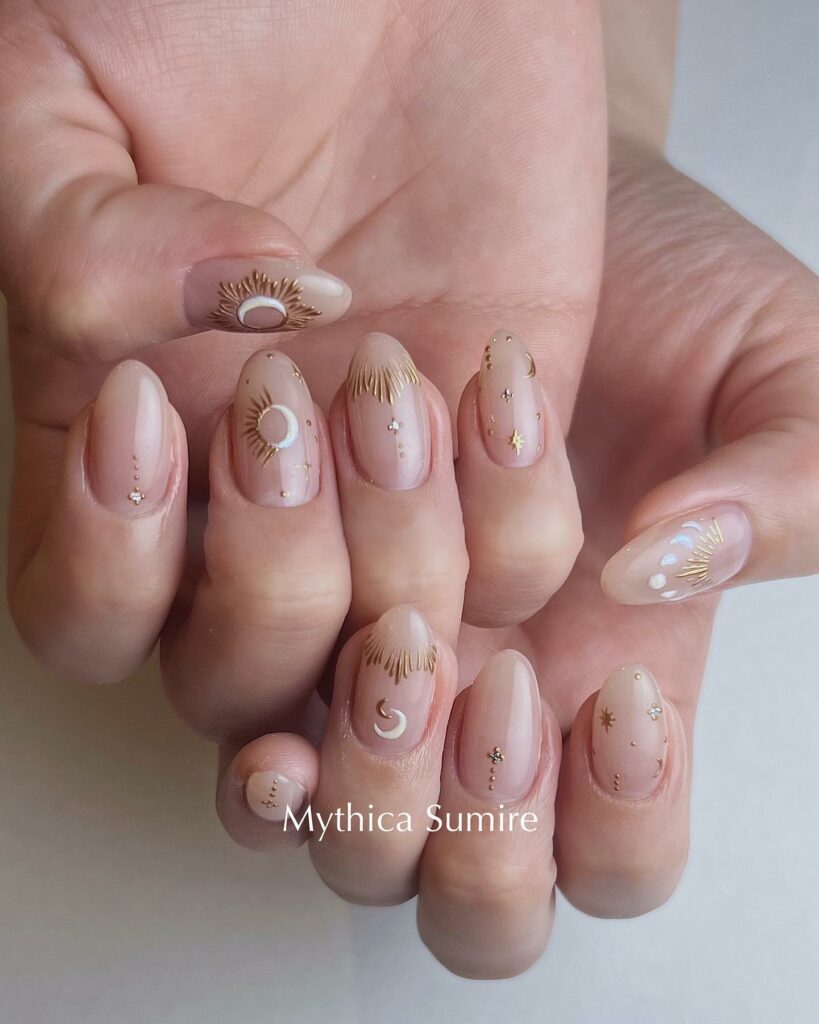 5. Glitter & Gems Moon and Star Nail Design
6. Night Sky Moon and Star Nail Design
7. Sparkling Star and Moon Nail Design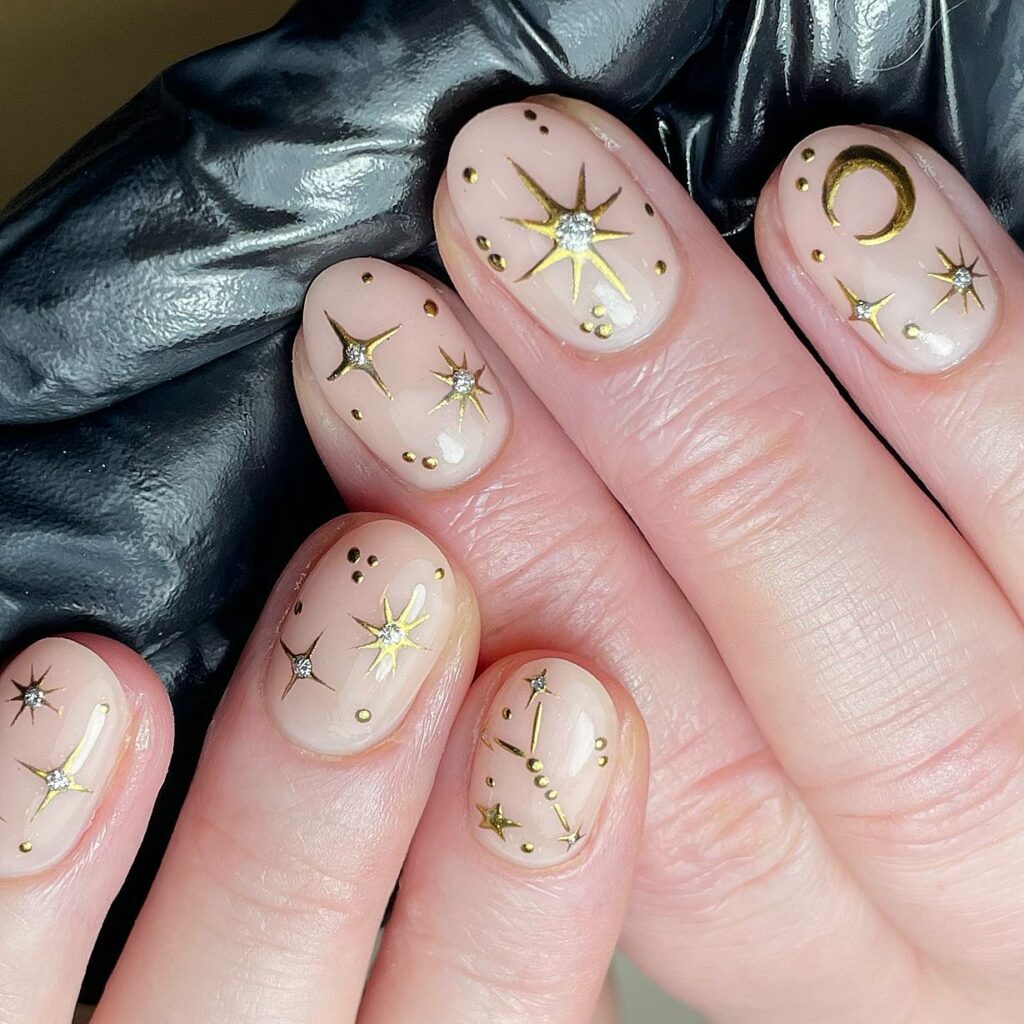 8. Purple Night Sky Nails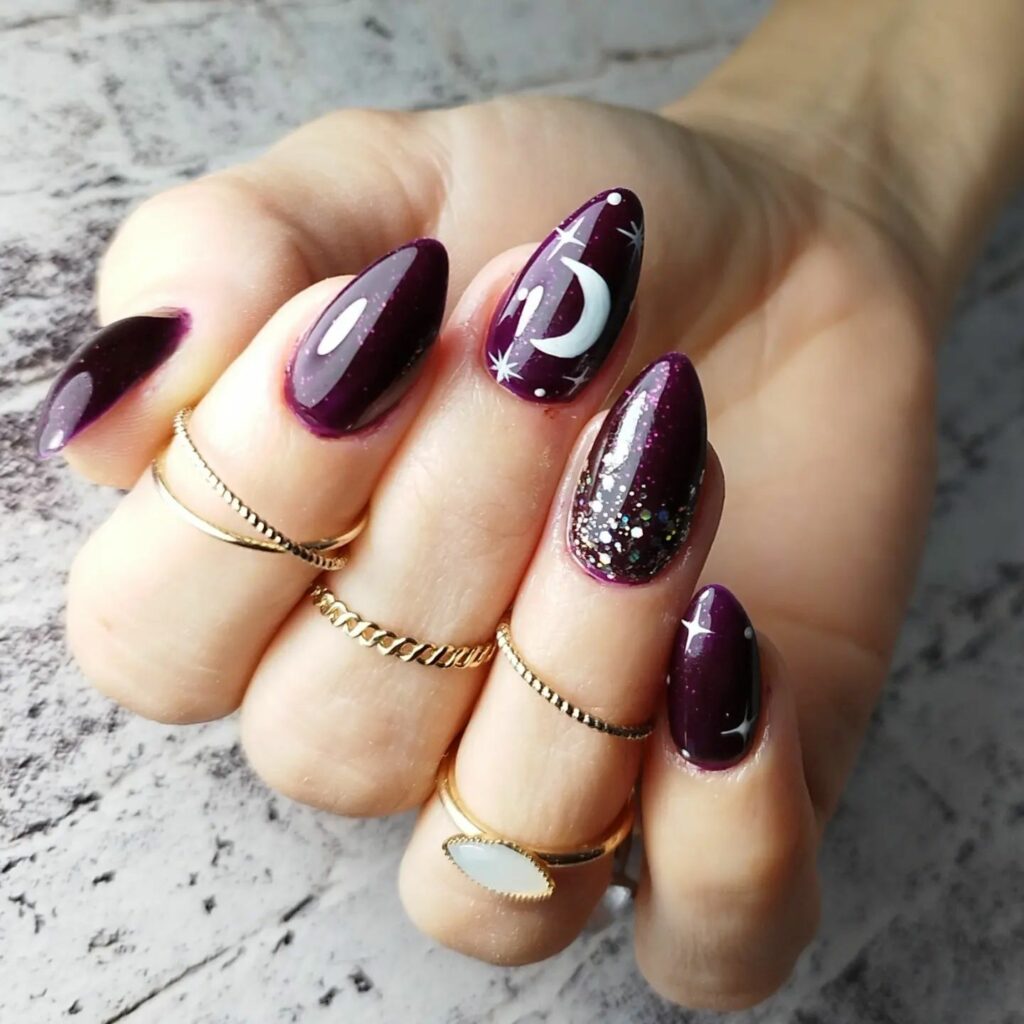 9. Royal Blue Night Sky Nails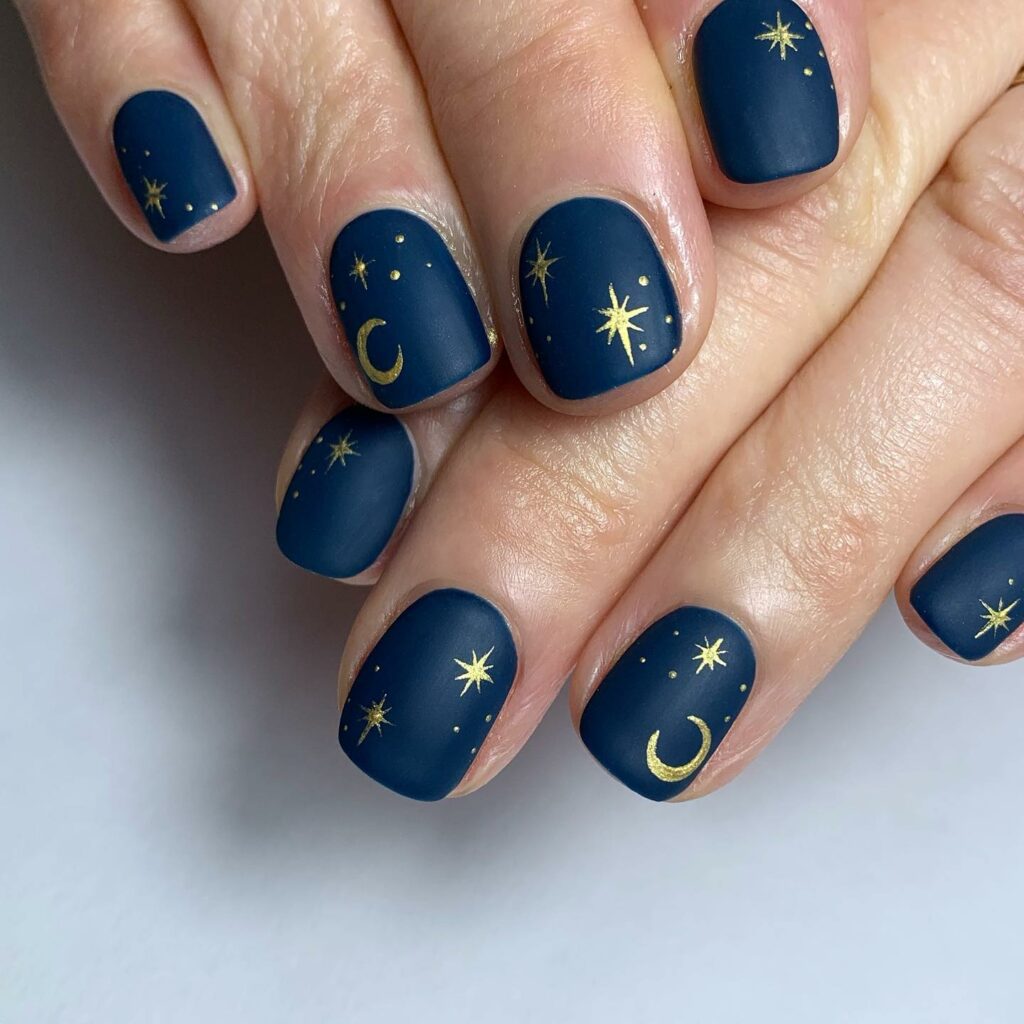 10. Gold Dusted Moon and Star Nail Design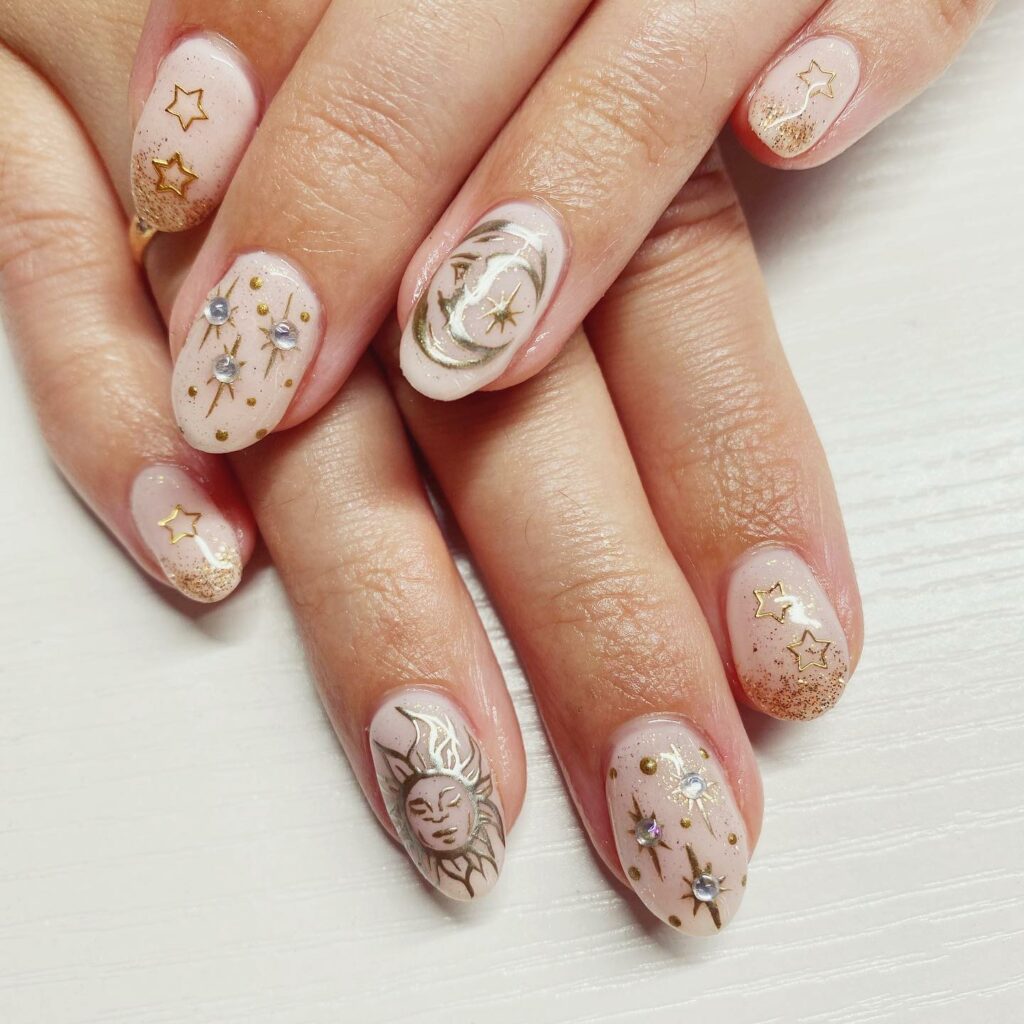 11. Emerald Green Moon and Star Nail Design
12. Green & Gold Nails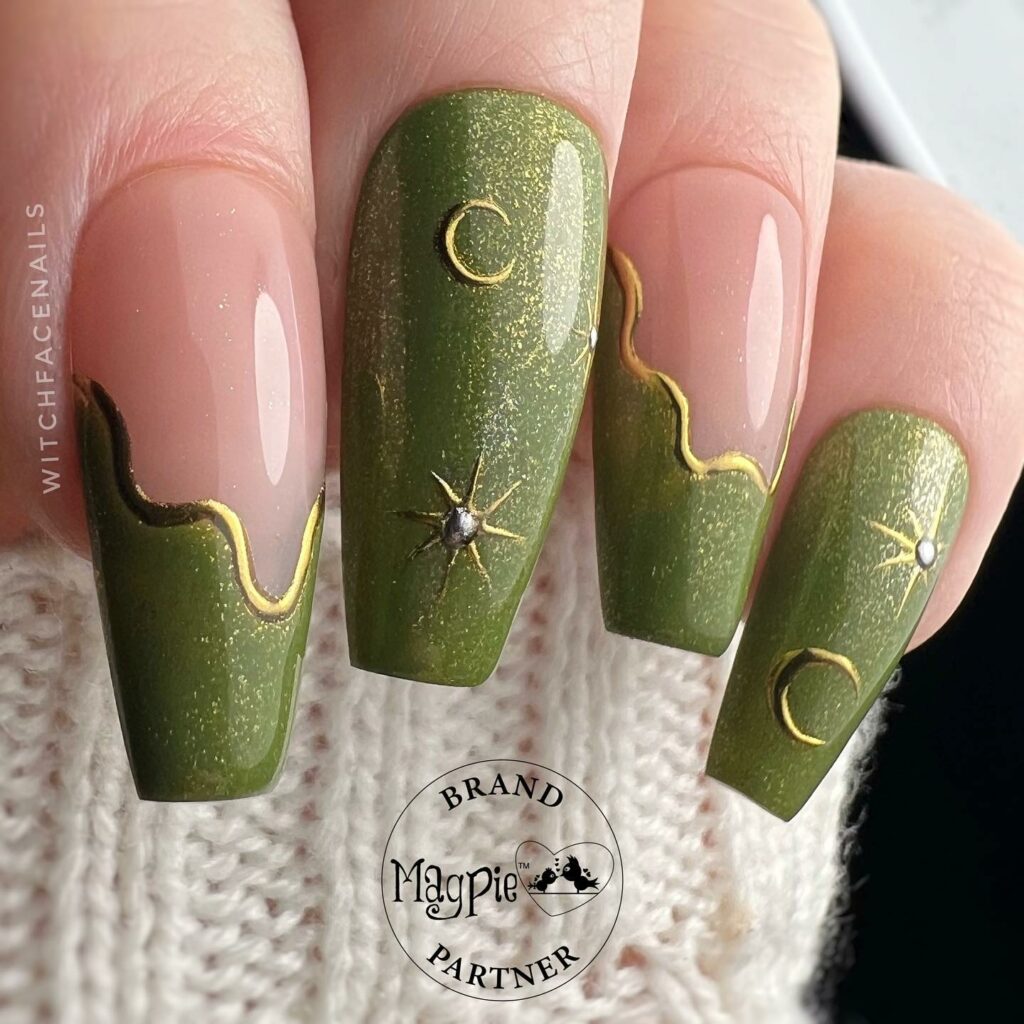 13. Minimalist Bare Star & Moon Nails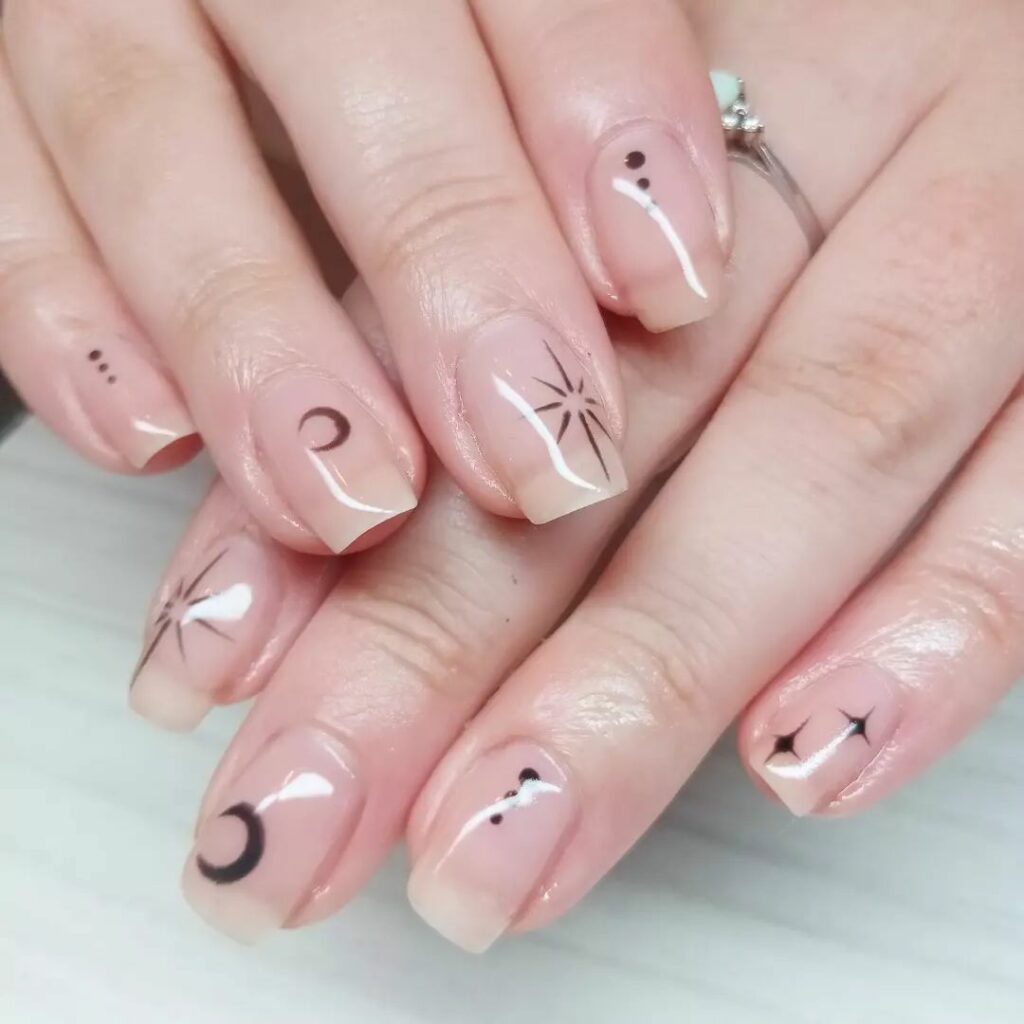 14. Simple Nude Star & Moon Nails
15. Dark Blue Star & Moon Nail Design
16. Bold Moon and Star Nail Design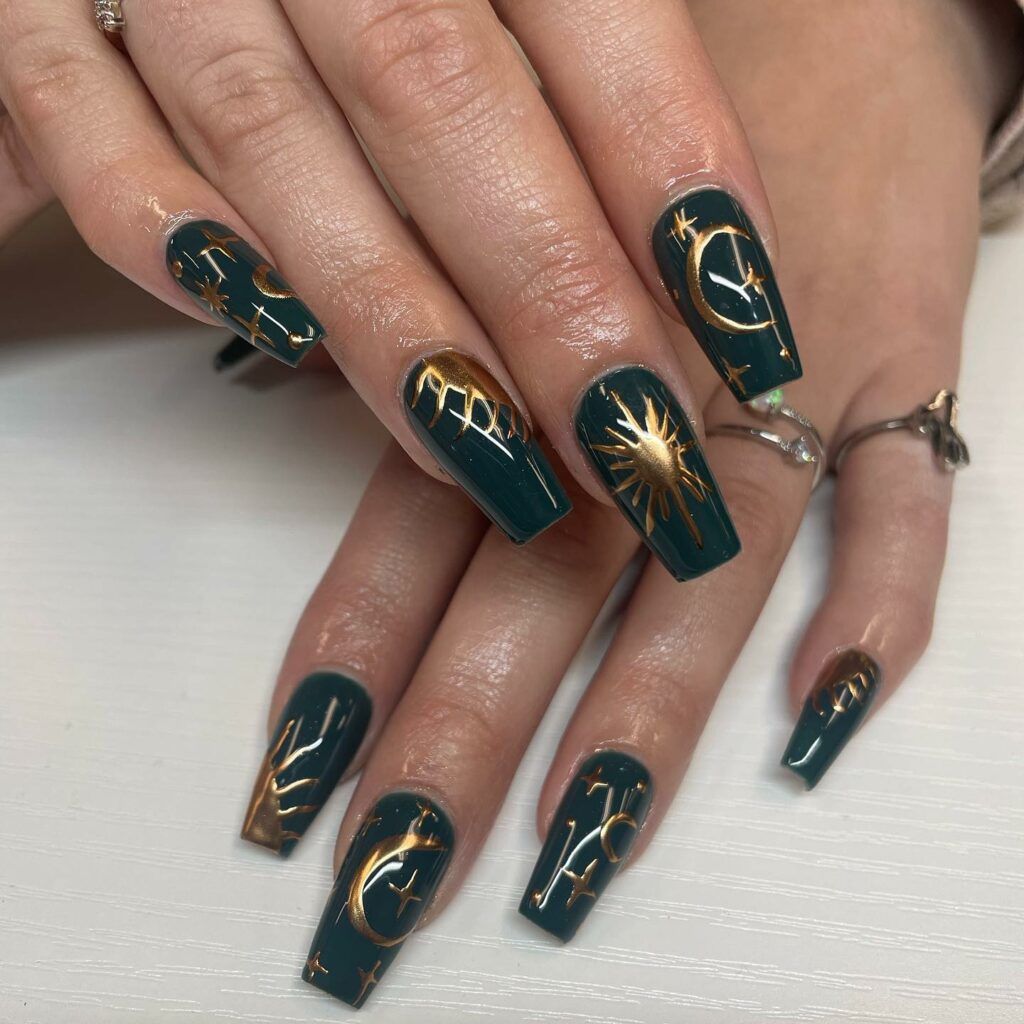 17. Galaxy Inspired Moon and Star Nail Design
18. Clouds with Moon and Star Nail Design
19. Evening Sky Nail Design
20. Monochrome Sky Nail Design
21. Royal Purple with Glitter
22. Blue and Gold Night Sky Nails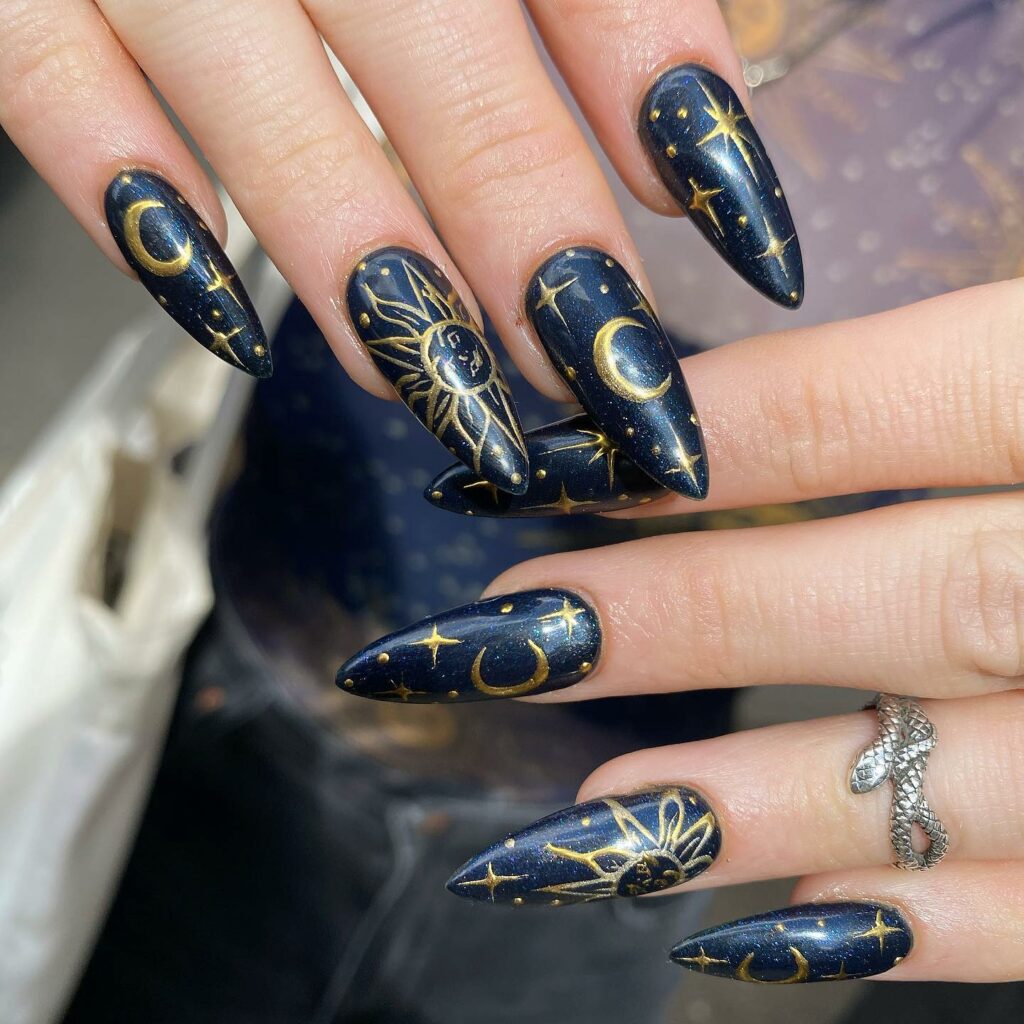 23. Black and Gold Night Sky Mountain Peak Nails
24. French Tips with Moon and Stars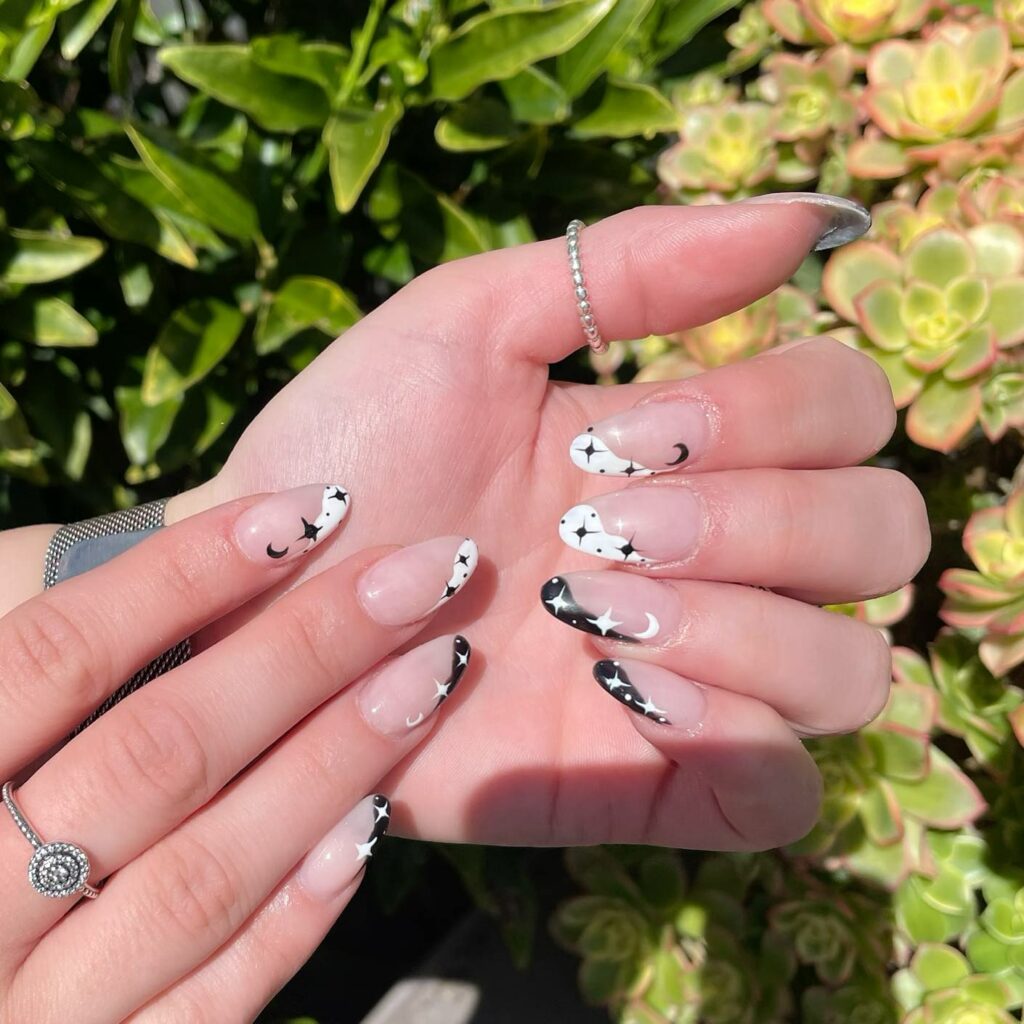 25. Feature Star Nails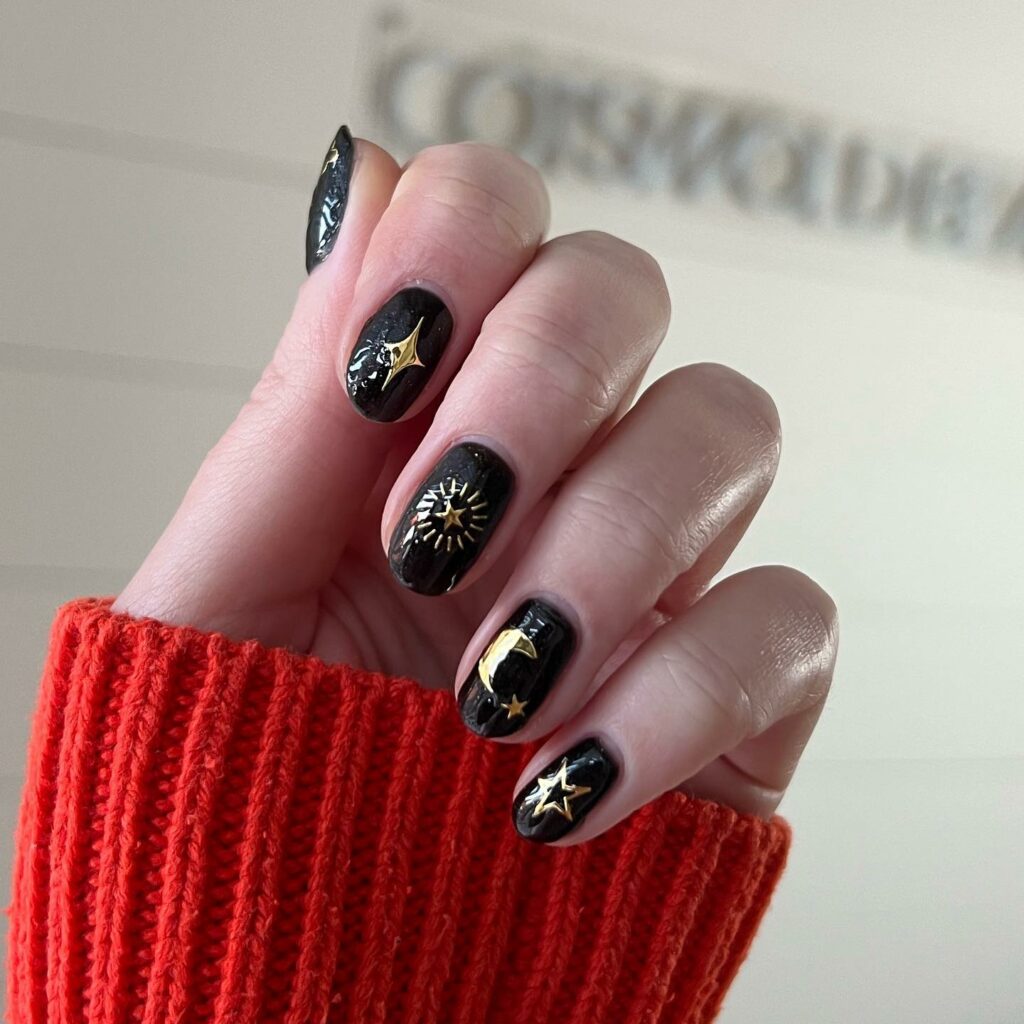 26. Sky Treasure Nails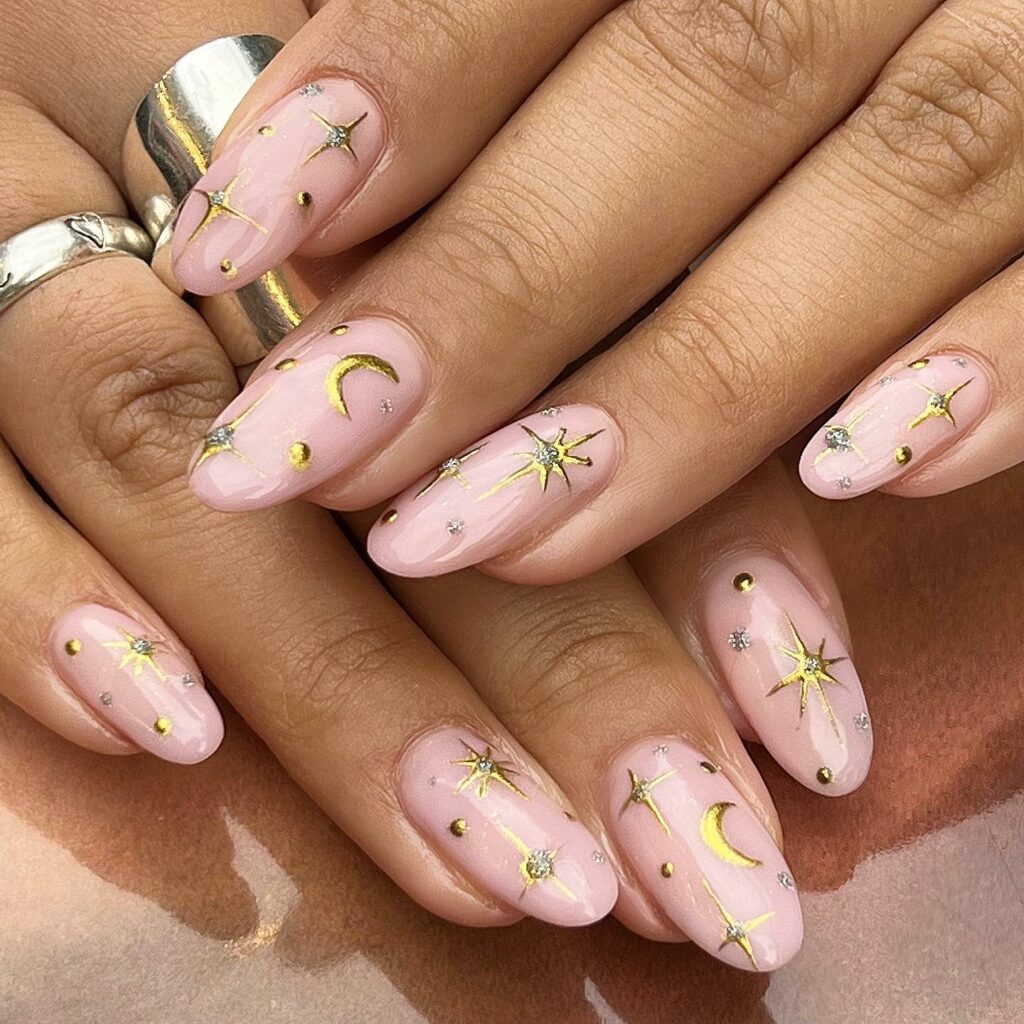 27. Oversized Star Design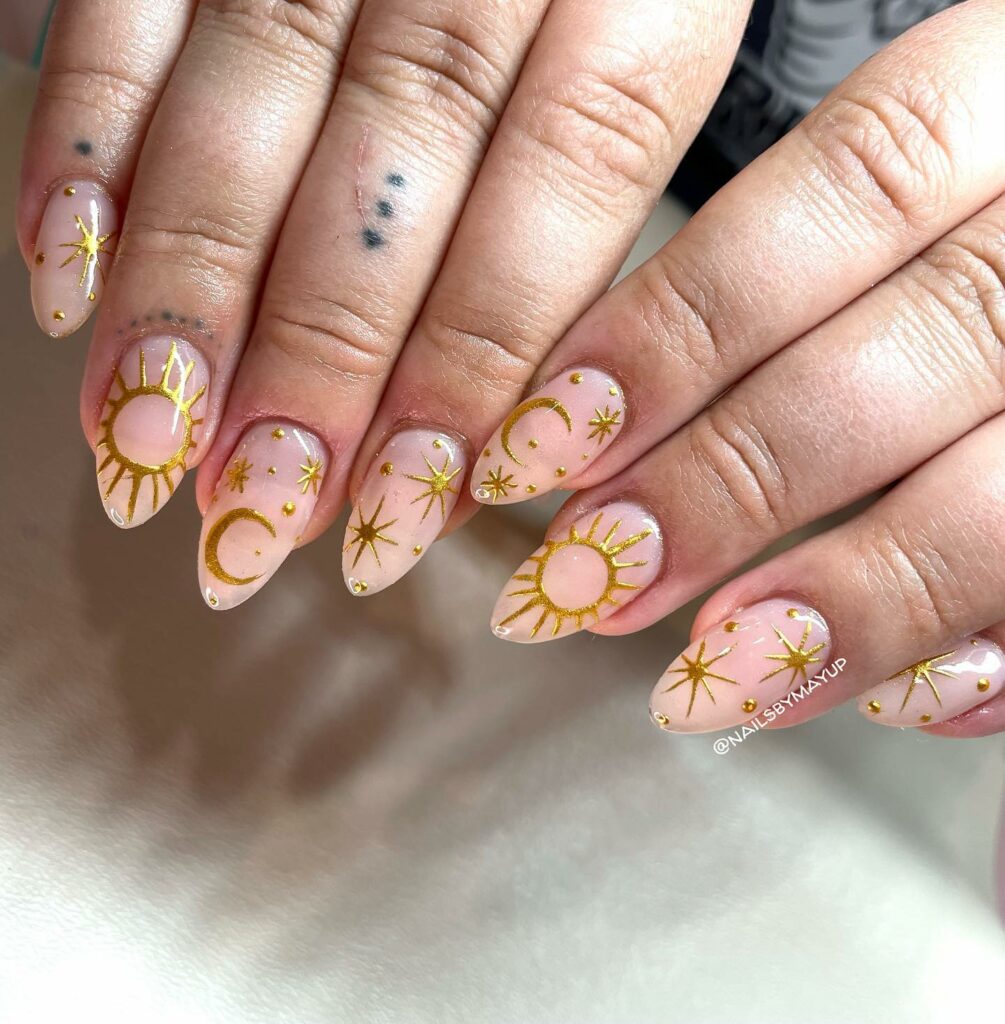 28. Pretty in Lavender Star Design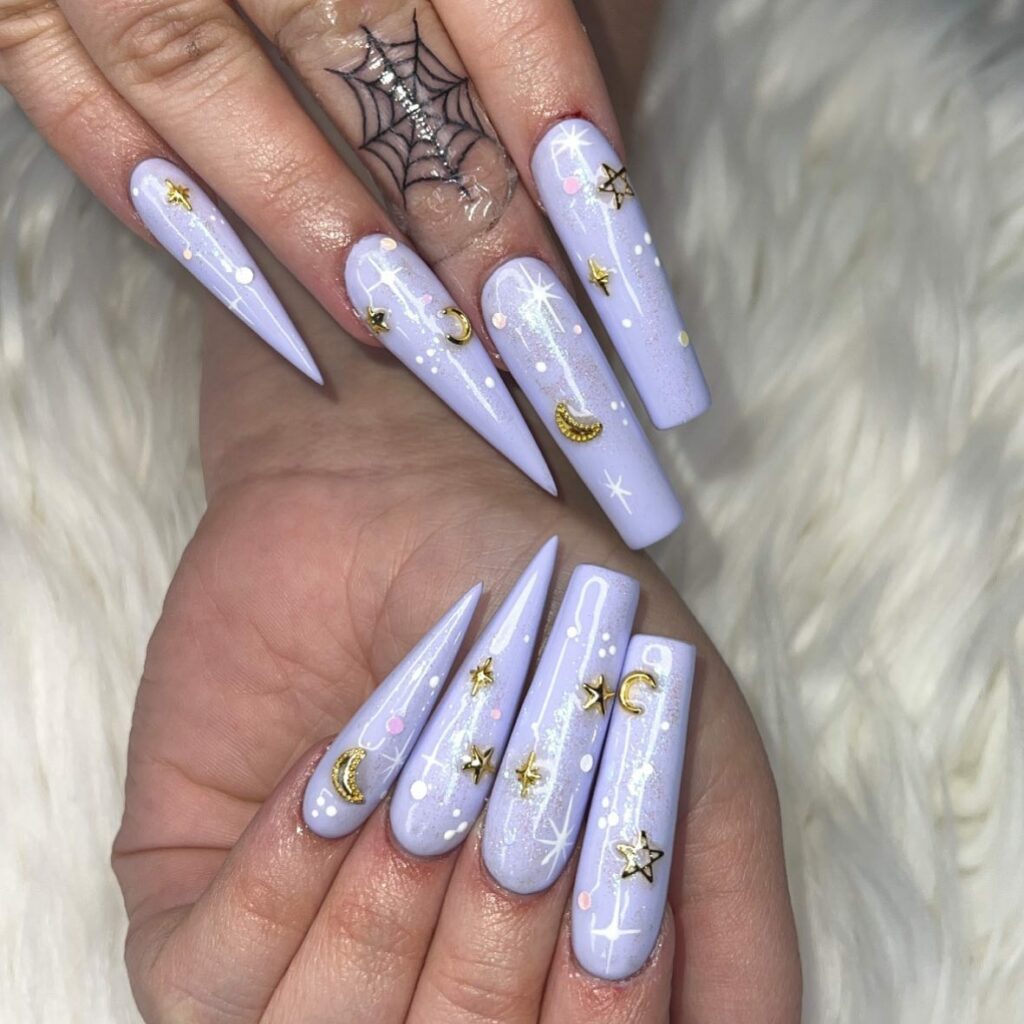 29. Burgundy Red Moon and Star Nails