We absolutely adore boho nail designs!
They are the epitome of a careless summer night, a festival vibe you can rock every weekend or a reminder of the exotic destinations you have visited. Whatever the reason you might have for looking for the perfect boho nail design, you came to the right place!
We have curated a collection of over 50 most gorgeous boho nail designs, from the most talented nail artist around the world, and compiled the ultimate lookbook you can use for inspiration.
Whether you're looking to update your manicure for a special event, or need a look for the whole summer, you will find a variety of styles for all types of nail shapes and designs in this collection. From coffin nails to almond or ballerina nails, and even short nail designs – there are so many different nail art options that look awesome with a touch of Bohemian magic.
Without further delay, let's jump into it!
First, we compiled a shortlist of some of the most popular trends we've seen online, followed by a simple video tutorial for bohemian nail designs you can try at home. Finally, you will find a collection of over 50 gorgeous boho nail designs, which can serve as an inspiration for your next nail salon appointment.
Happy hunting for the perfect nail art!
2023 Trends for Boho Nail Designs
boho nail art is all about shapes and curves – whether you're using rainbows, botanical prints or geometric shapes, you will always hit the bull's eye
gold nail art is one of the most popular ways to add a Bohemian touch to any nail polish base – make sure it's don't by a skilled nail artist as the results will vary depending on their expertise
while earthy colors like brown, beige and dark green are the most popular for boho nail designs, the 2023 trends are bringing the much-needed infusion of color and we're seeing more and more bright vibrant nail polish colors making an appearance
in addition to natural geographic elements, other nail art features are making a comeback and taking their turn in boho nail designs – things like botanical print, abstract art and even sky-inspired art
in terms of nail shape, boho nails embrace mostly natural nail shapes like the almond shape or short nails, or press-on nails. Coffin nails are rarely seen with this nail design, but that doesn't mean they wouldn't look gorgeous. Boho is more about embracing nature and natural shapes, colors and curves, and the nail should usually also reflects that.
Boho Nail Designs: Best Video Tutorials
Boho nail art tutorial by Nails by Katie Dutra.
Best Ideas for Gorgeous Boho Nail Designs
Below is our curated selection of the best boho nail designs to inspire your next nail salon trip!
If you're looking for even more inspiration, you can find lots of nail design ideas with a bohemian touch in our Pinterest board here.
1. Earthy Tone Boho Nail Design
Muted colors with pretty botanical and geometric prints.
2. Summer Boho Nail Design
A summer take on the earthy tones you would normally see on boho nails.
3. Botanical Boho Nail Design
Beautiful and simple botanical boho design elevated with a touch of gold.
4. Wilderness Boho Nail Design
Whether it's the deserts of Arizona or some faraway destinations, these nails perfectly capture the spirit of wilderness.
5. Copper and Green Color Boho Nail Design
No need to stick to brown and beige when there is such a wonderful spectrum of colors that look amazing in boho design.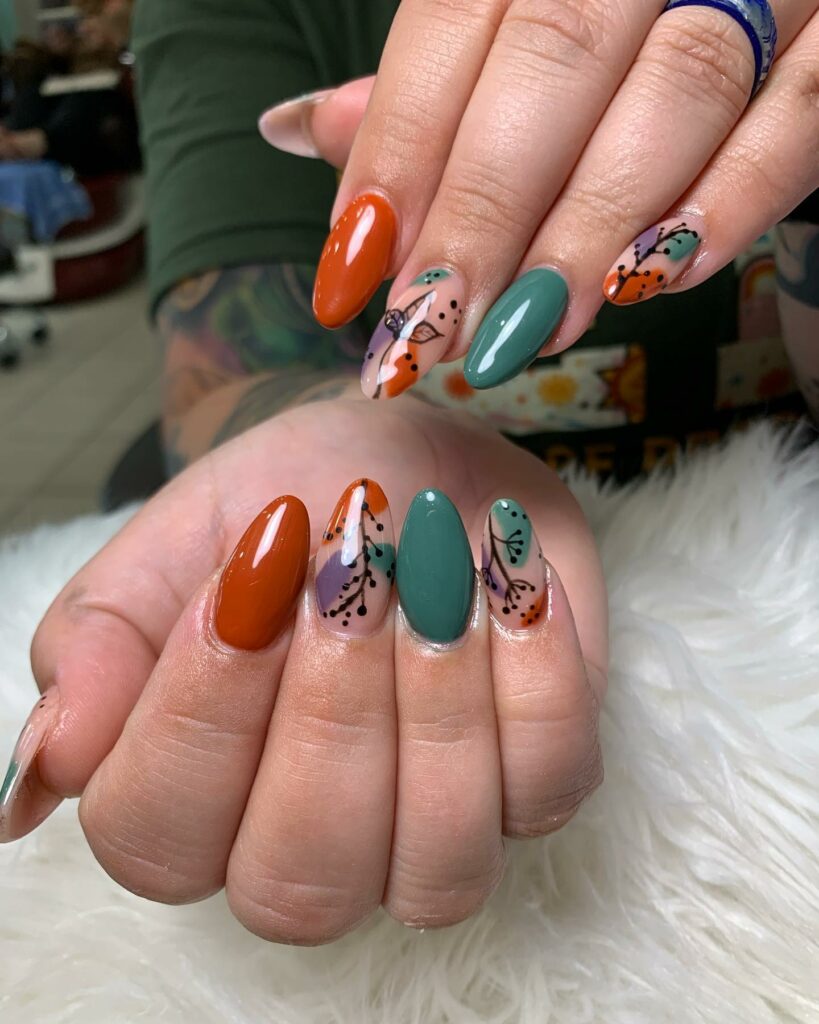 6. Pretty Neutral and Rusty Tones
A touch of flower, a bit of gold and voila – the perfect boho nails have been created.
7. White and Gold Bohemian Nails
Make your nails look like some ancient treasure with this beautiful nail design.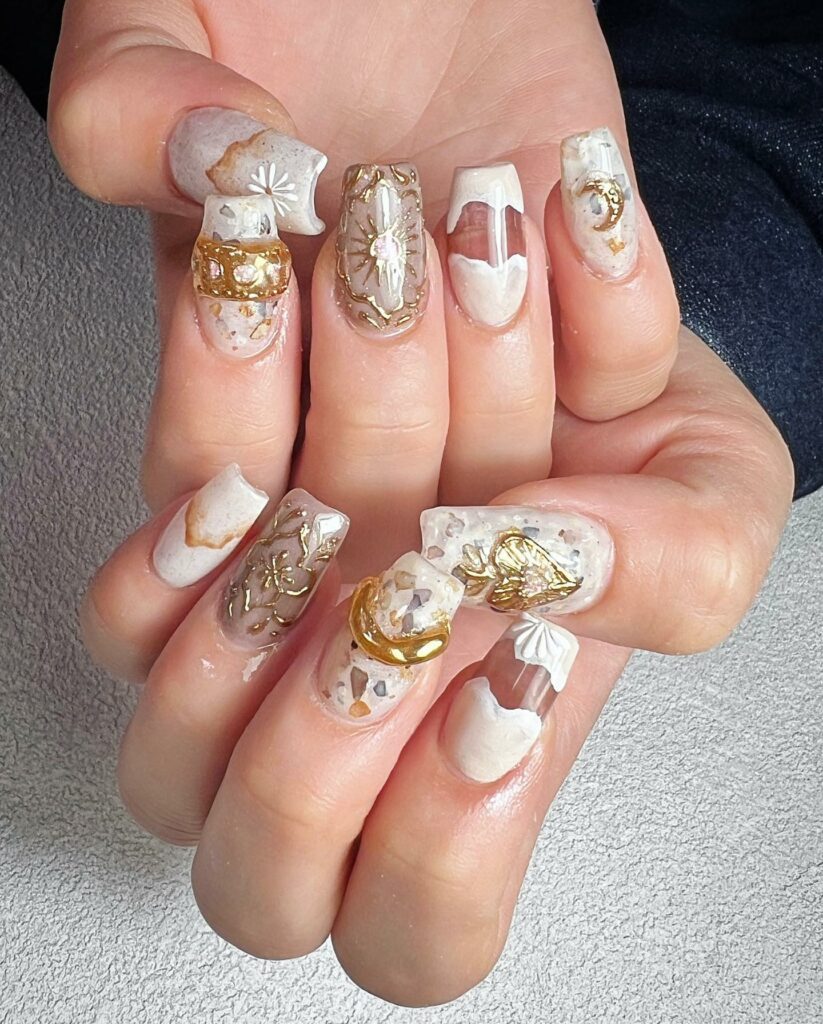 8. Botanical Art Inspired Bohemian Nails
Simple and elevated botanical inspired boho design in vibrant colors that will last well beyond the summer months.
9. Neutral Art Inspired Bohemian Nails
Two simple colors are elevated to a gorgeous boho design using pretty intricate floral theme.
10. Golden and Copper Details
Another example of how gold can transform plain and simple to boho gorgeous.
11. Aztec Motives
The amount of detail on these nails is just mindblowing!
12. Happy Summer Color Nails
Make your nails look like pieces of precious art.
13. Pink and Golden Yellow Summer Boho Nails
Mismatched boho nails with one color for each hand.
14. Elegant Boho Christmas Nails
A boho turn on traditional Christmas nails, with less traditional color choice.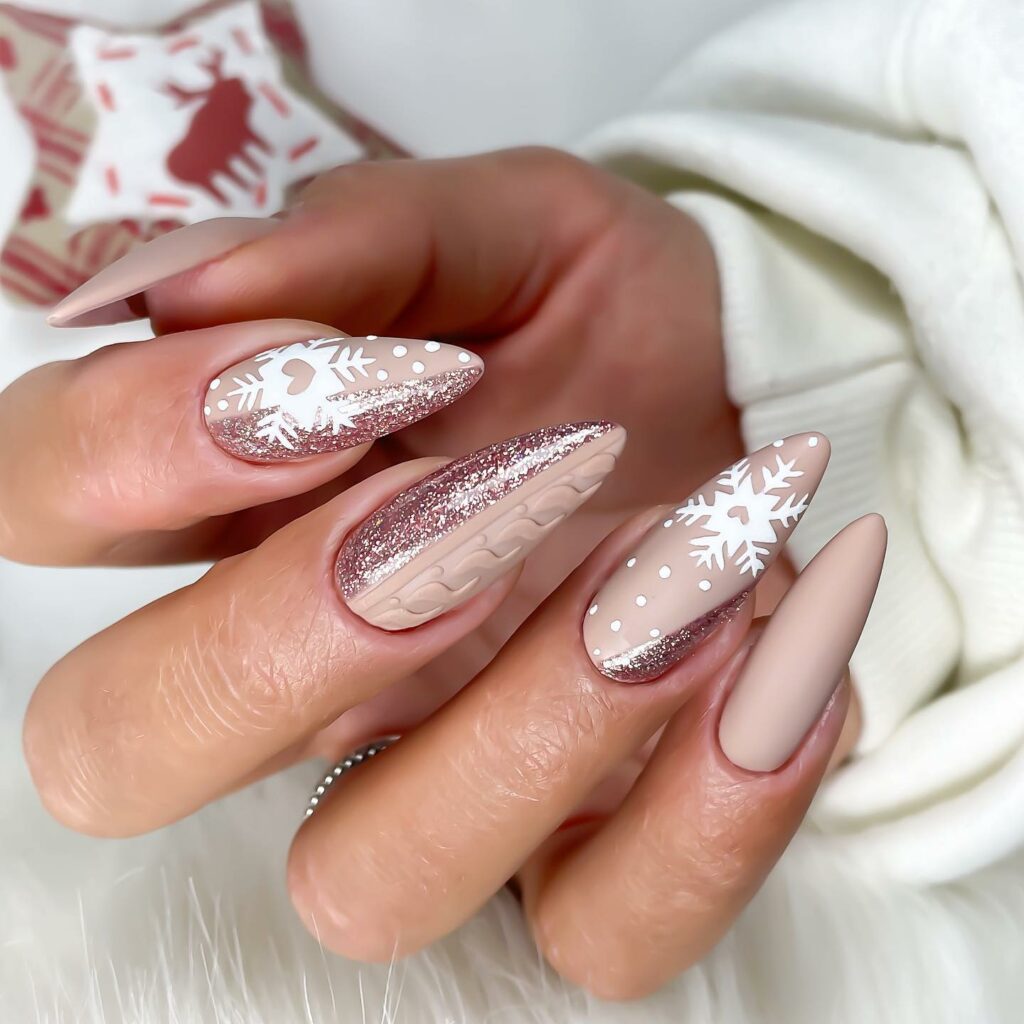 15. Warm Boho Botanical Nails
Another example of nail art design suited for the art gallery.
16. Golden Touch on Earthy Colors
These nails look like pieces of finest boho jewelry!
17. Destination Inspired Boho Nail Design
If you're ever wondered what would the ultimate destination nails look like, we think this design ticks all the boxes.
18. Greece Inspired Boho Nail Design
Turquoise is one of the most popular colors in boho jewellery, and it shouldn't be missing from your nails either.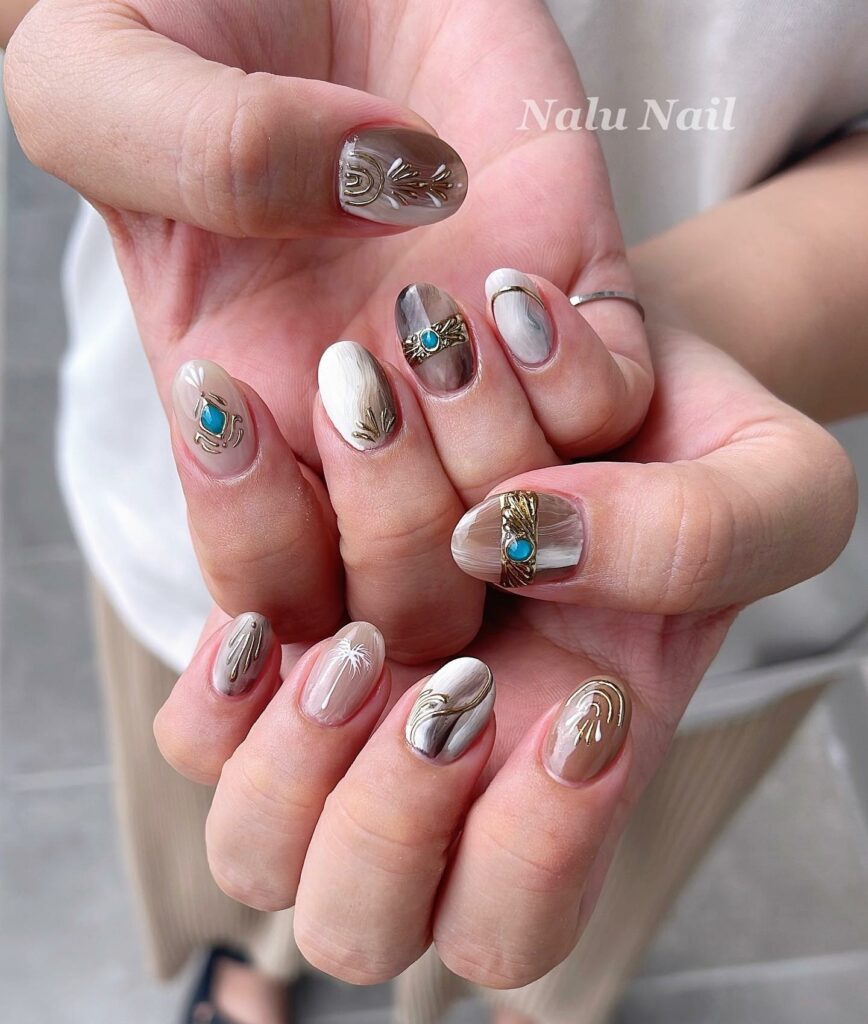 19. Earthy Boho Nail Design
Rusty tones blended with neutrals and a bit of gold is the recipe for the classic Bohemian look.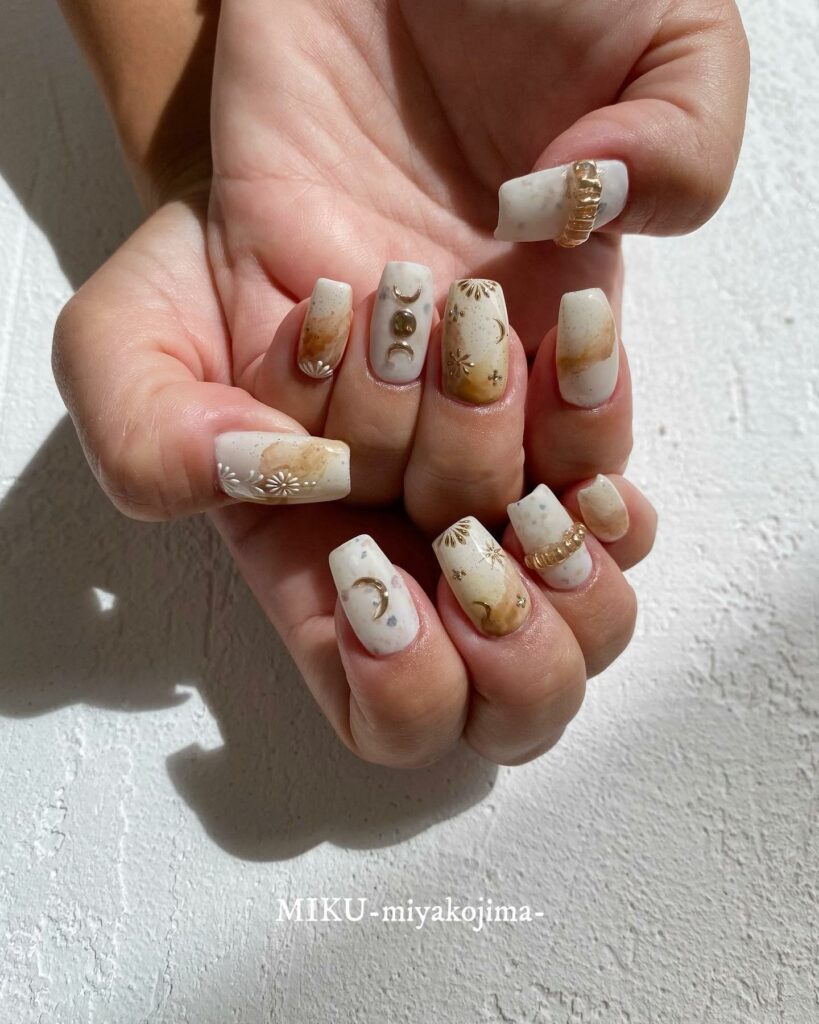 20. Pretty in Pink Boho Nail Design
Don't shy away from single color nail polish, dusted with a bit of gold.
21. Wine Red, White and Black Boho Nails
Another artistic take on simple boho nails.
22. Earthy Geometry Boho Nails
Looking for some geometric boho nail design ideas? It can be as simple as this manicure.
23. Marble Boho Nails
Beautiful golden marble effect matched by a contrasting nail design on the other hand.
24. Elegant White Structured Boho Nails
Bride-worthy beautiful and simple boho nails.
25. Earth and the Sky Boho Nails
Take the sky and earth as your inspiration, and you will get this boho nail design.
26. Pink Geometric Boho Nails
A modern take on a traditional boho theme.
27. Beige Natural Boho Nails
Cow print with flowers and shades of beige is always a winning combination.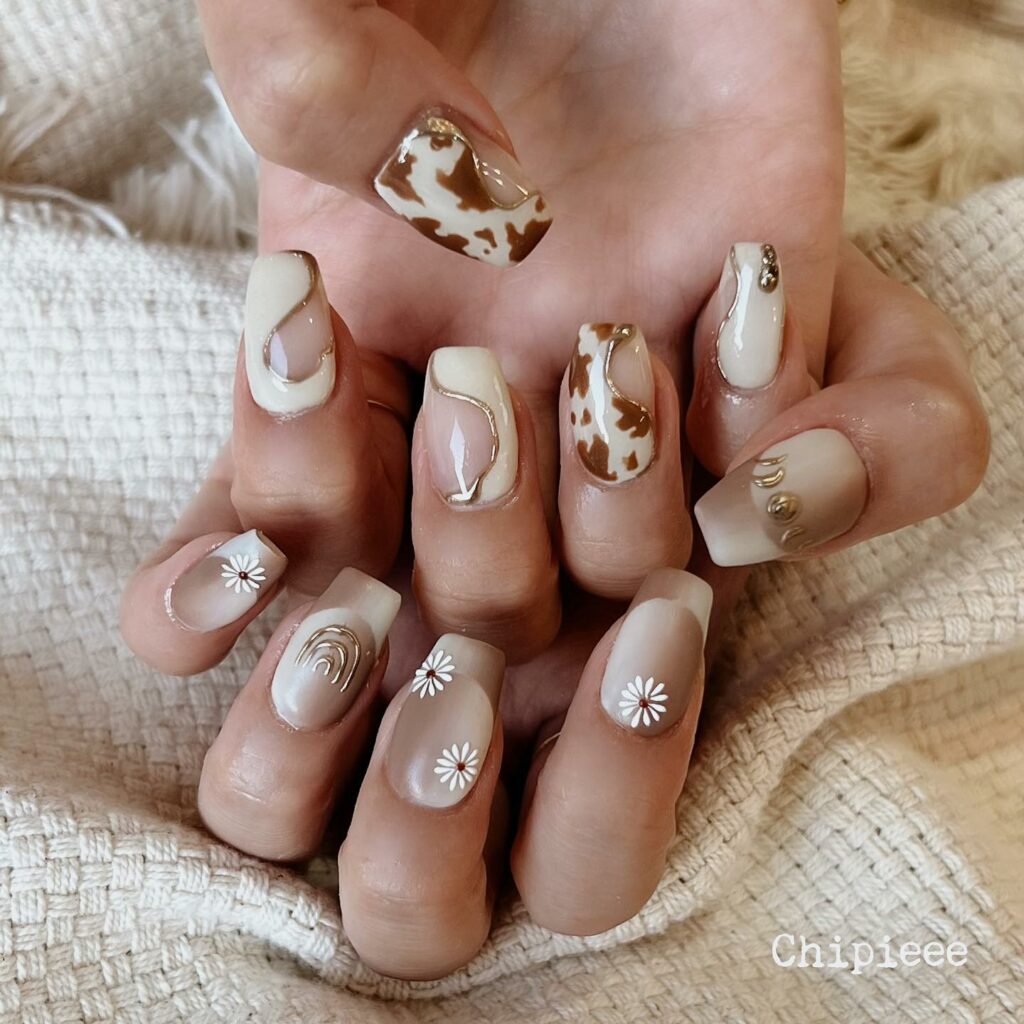 28. Mismatched Natural Boho Nails with Gold Nail Art
Beautiful intricate boho art in delicate tones.
29. Mint Green and Pink Boho Nail Art
Another take on the mint green and pink beautifully complimented by beige color and golden nail art details. Piece of art.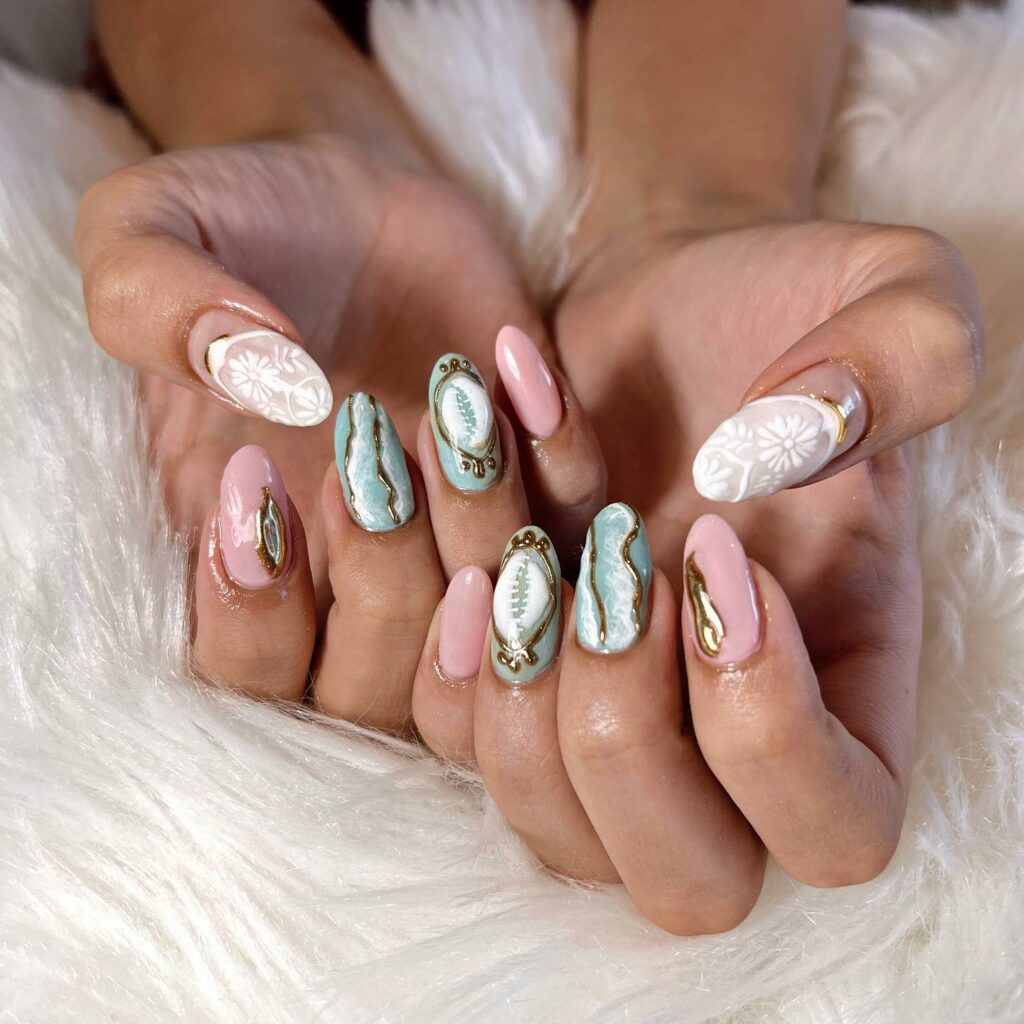 30. Golden Glow Bohemian Nails
Make your manicure truly unique by choosing one color nail polish for each hand.
31. Floral Golden Boho Nail Art
Simple shape transforms these single color nails into beautiful nail art.
32. Destination Boho Nail Art
Nail art worthy of matching your tanned hands.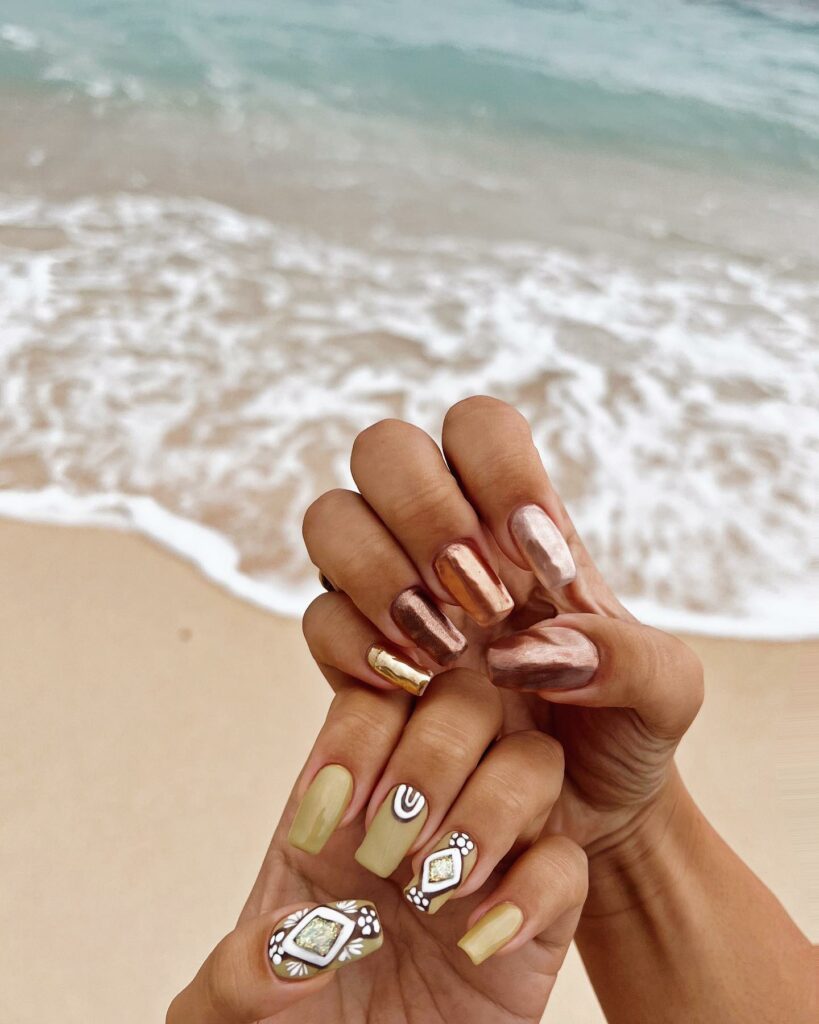 33. Elegant White and Gold Boho Nail Art
Moon and the sun on a clear summer sky.
34. Oriental White and Gold Boho Nail Art
Take an inspiration from oriental symbols and patterns.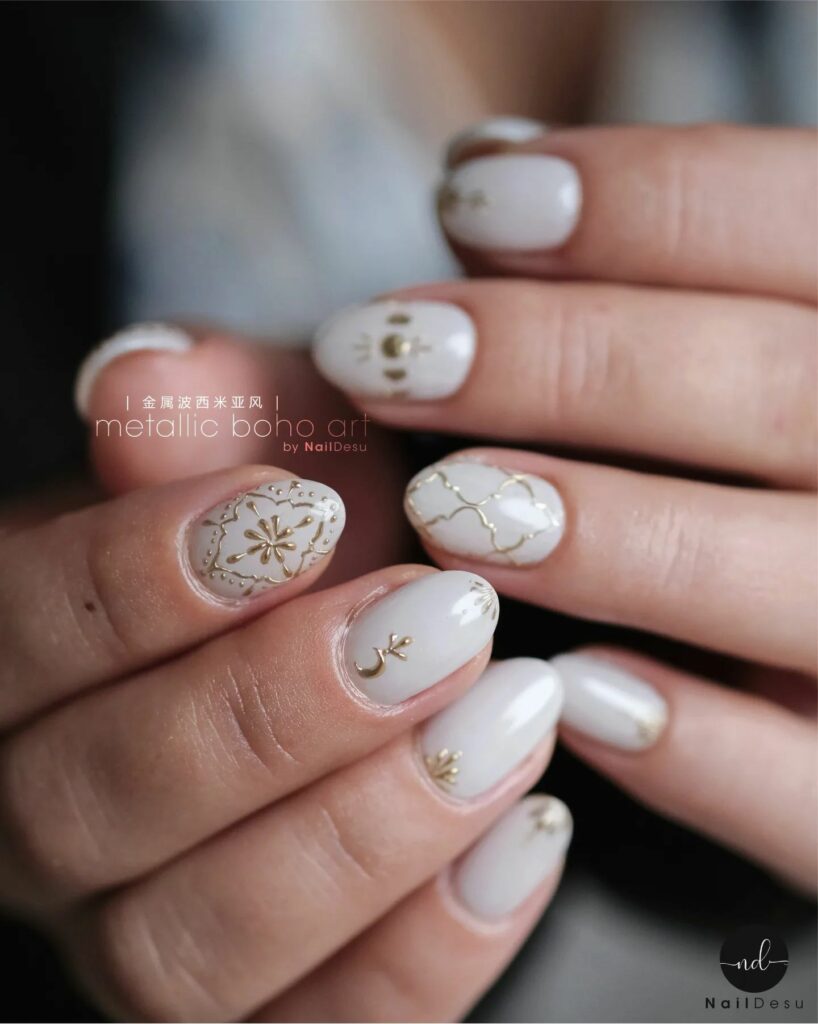 35. Bridal Dress Inspired Boho Nail Art
A beautiful white bridal dress inspired nail art complemented by neutral single color nails with golden touch details.
36. Forest Green Boho Nails
Green and gold was a match made in boho heaven.
37. Simple Statement Boho Nail
Don't like the overdone look? Opt to decorate only a single nail and pair it with a neutral color for rest of your nails.
38. Brown and Beige Boho Nails
Another popular theme of the sun executed here on warm brown and beige tone nails.
39. Marble and Flowers
Brown floral theme with marble effect nails.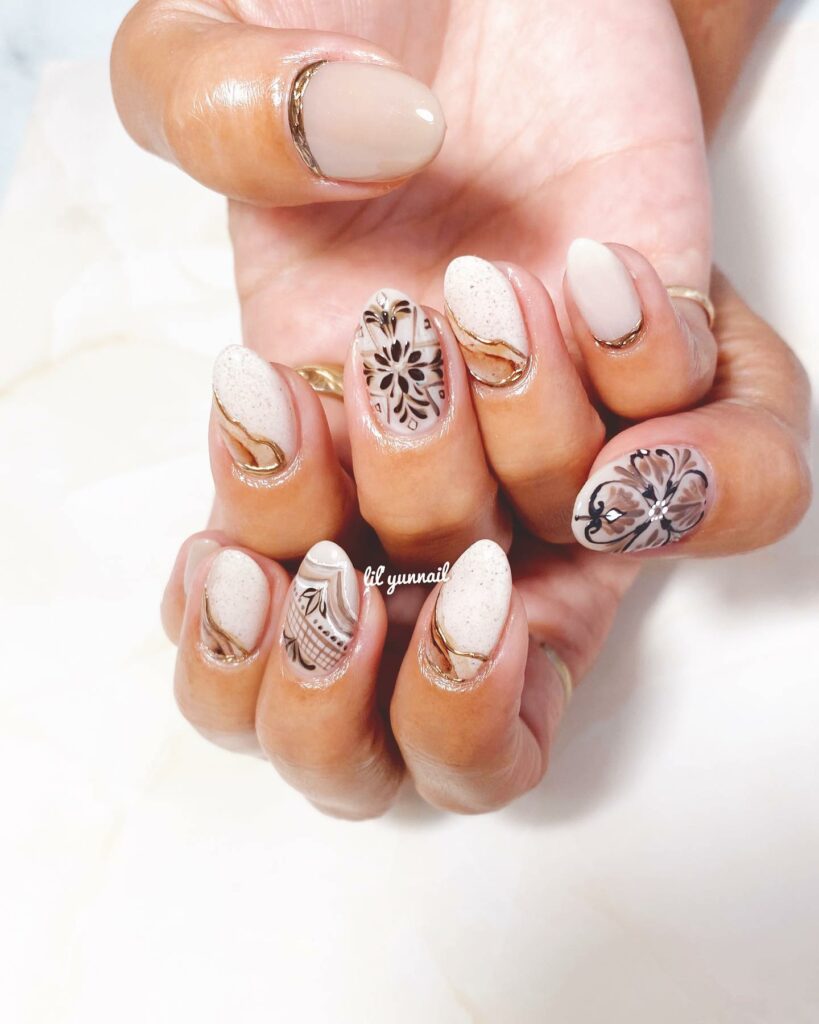 40. Natural Boho Nails
A subtle gradient with natural beige color and small details make these manicures look super sophisticated.
41. Pink Botanicals
Add a bit of attitude to the botanical prints with the addition of pink and gold.
42. White and Grey Marble Nails
Sun and sea theme on white and grey marble nails.
43. Boho Sparkle
No need to shy away from the glitter even if you're already using gold for your nail art.
44. Gemstone Inspired Nails
Make your nails look like some precious jewels.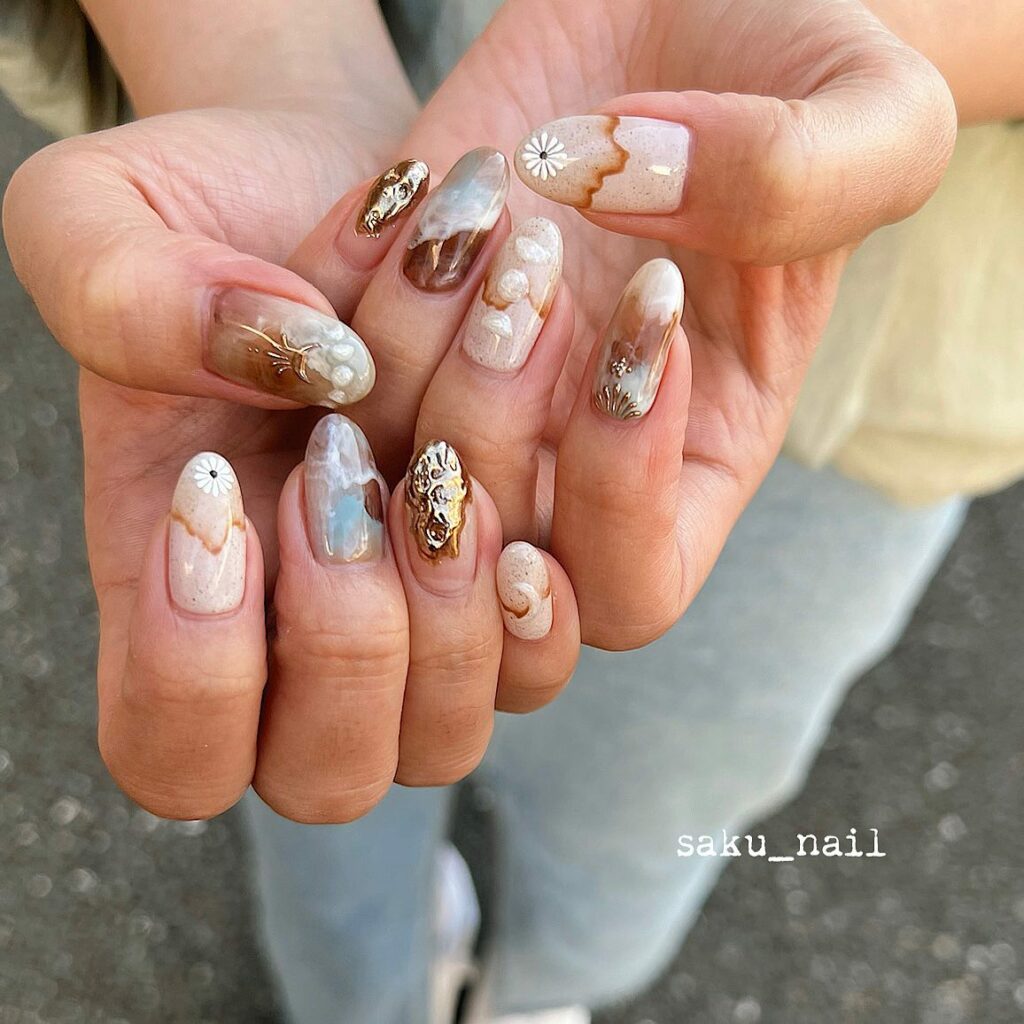 45. Mismatched Oriental Boho Nails
A touch of orient with a dust of gold.
46. Brown and Beige Nails with Gold Nail Art
Gradient brown natural nails beautifully elevated by simple moon and sun inspired nail art.