Is there anything cuter than pastel rainbow nails?
This super cute nail design trend is having its moment on social media, so it's the perfect time for us to show you this compilation of the cutest designs and styles, so you can add them to your manicure wish list!
Whether you love your long coffin nails, or prefer a natural look with short nails, with this pretty nail design you can't step in the wrong direction – pastel rainbow colors brighten up any nail shape or nail size, and they are the perfect choice for a fun summer manicure.
With pastel nail polish colors you have so many options to experiment, and even if you want to do your own manicure, it's super easy to achieve that with just the right color combination. Whether you love a mismatched look, or would like to introduce some simple nail art, this manicure has lots of options you can consider for 'do it yourself' option – swirls, gradient nails or some simple nail art!
If you're ready to get inspired and pick your favorites, head down below to our roundup of the prettiest styles we found on Instagram!
2023 Trends for Pastel Rainbow Nails
So what are the most popular styles and designs for this pretty manicure? Here is a shortlist we have compiled from social media trends:
Gradient nails
Gradient French tip nails
Ombre nails with two or three tones
Detailed rainbow nail art
Clouds and stars nail art
Botanical and nature element nail art
Matte nail polish in pastel colors
Chrome nail polish in pastel colors
Swirls in all sizes and colors
Gems to add some bling to your nails
Sea and mermaid-inspired manicure
Video Tutorial: Pastel Rainbow Nails
If you prefer doing your own manicure instead of heading to the nail salon, check out this simple video tutorial that will show you step by step instructions on how to create this look!
30 Best Nail Designs for Pastel Rainbow Nails
In the list below, you will find our curated collection of the best design ideas and styles for this pretty pastel manicure – if you need even more inspiration, don't forget to check our Pinterest account too!
1. Pastel Rainbow Nails with Sparkly Bow
2. Maxed Out Gems on Pastel Rainbow Nails
3. Floral Pastel Rainbow Nails
4. Pastel Rainbow French Tip Nails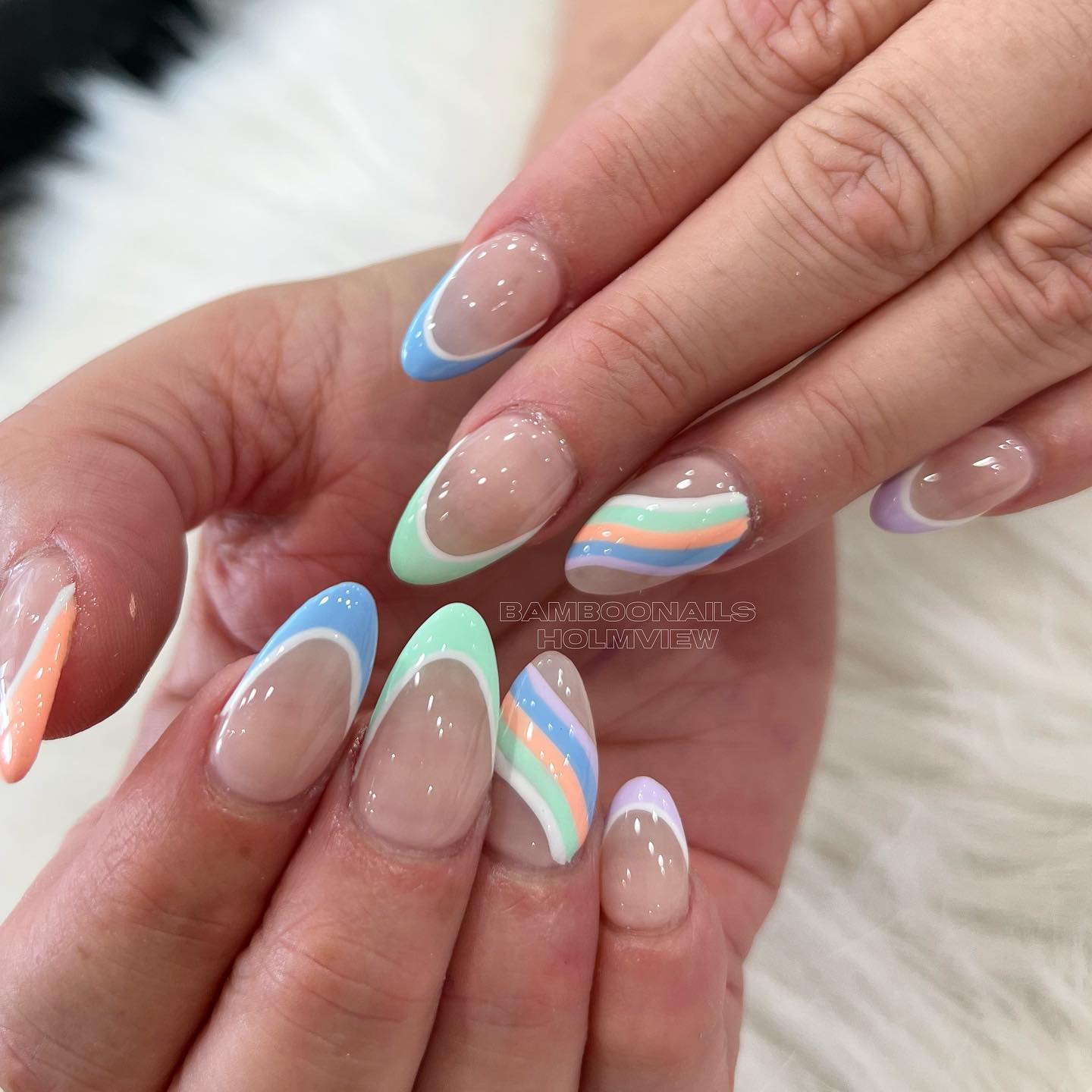 5. Pastel Rainbow Ombre Nails
6. Pastel Rainbow Swirl Nails
7. Pastel Rainbow Coffin Nails with Ombre Effect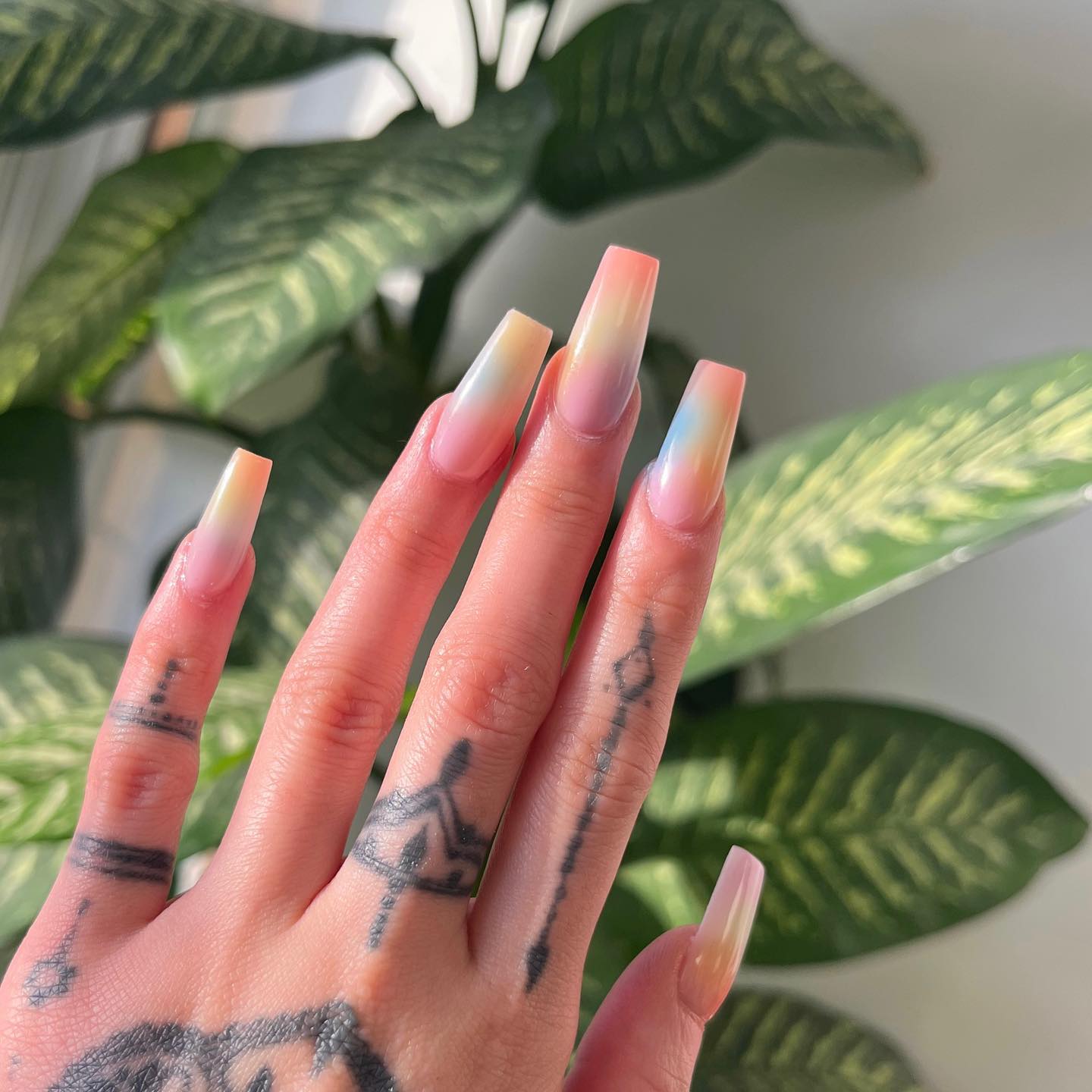 8. Pastel Rainbow Dotted Almond Nails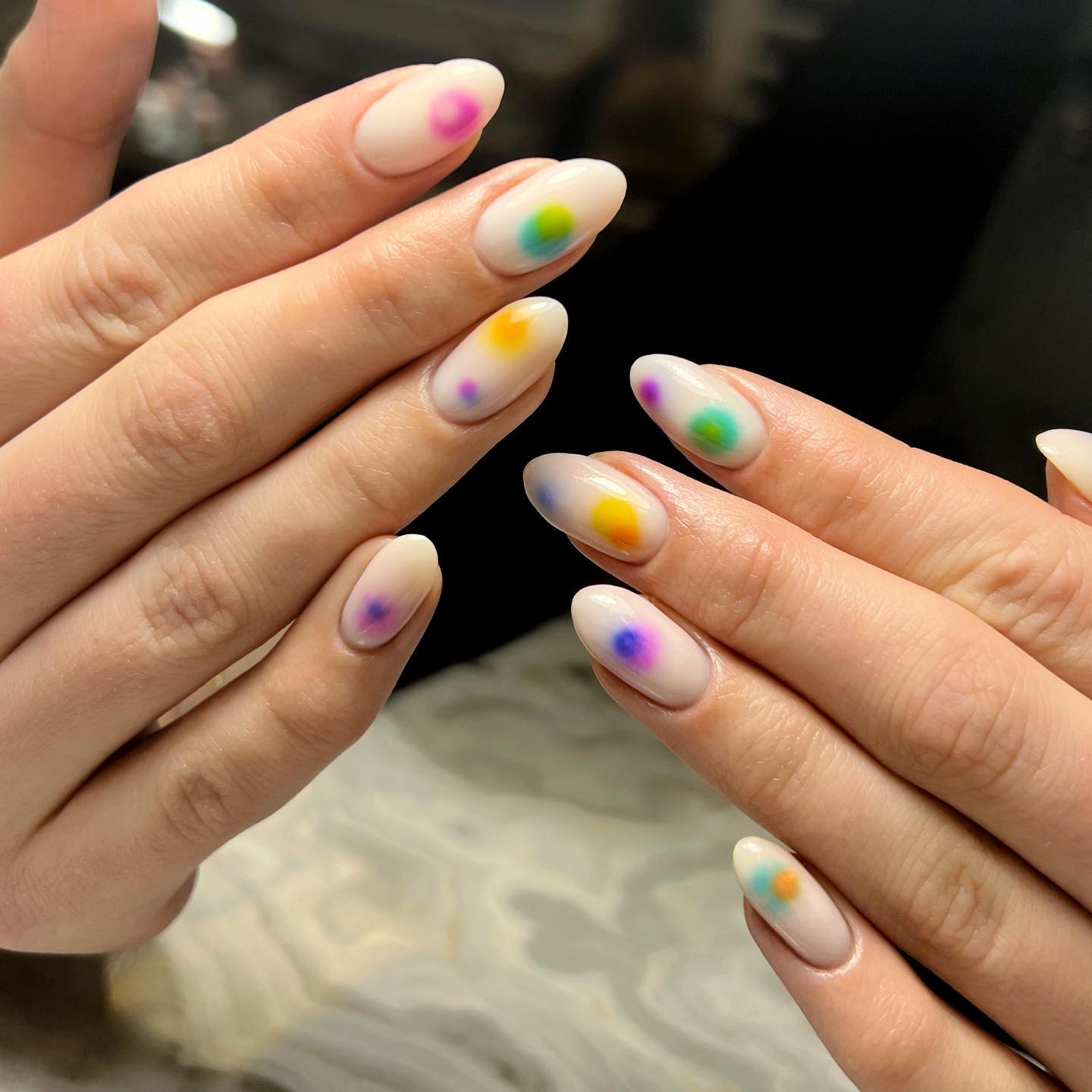 9. Pastel Rainbow Stripe French Tip Nails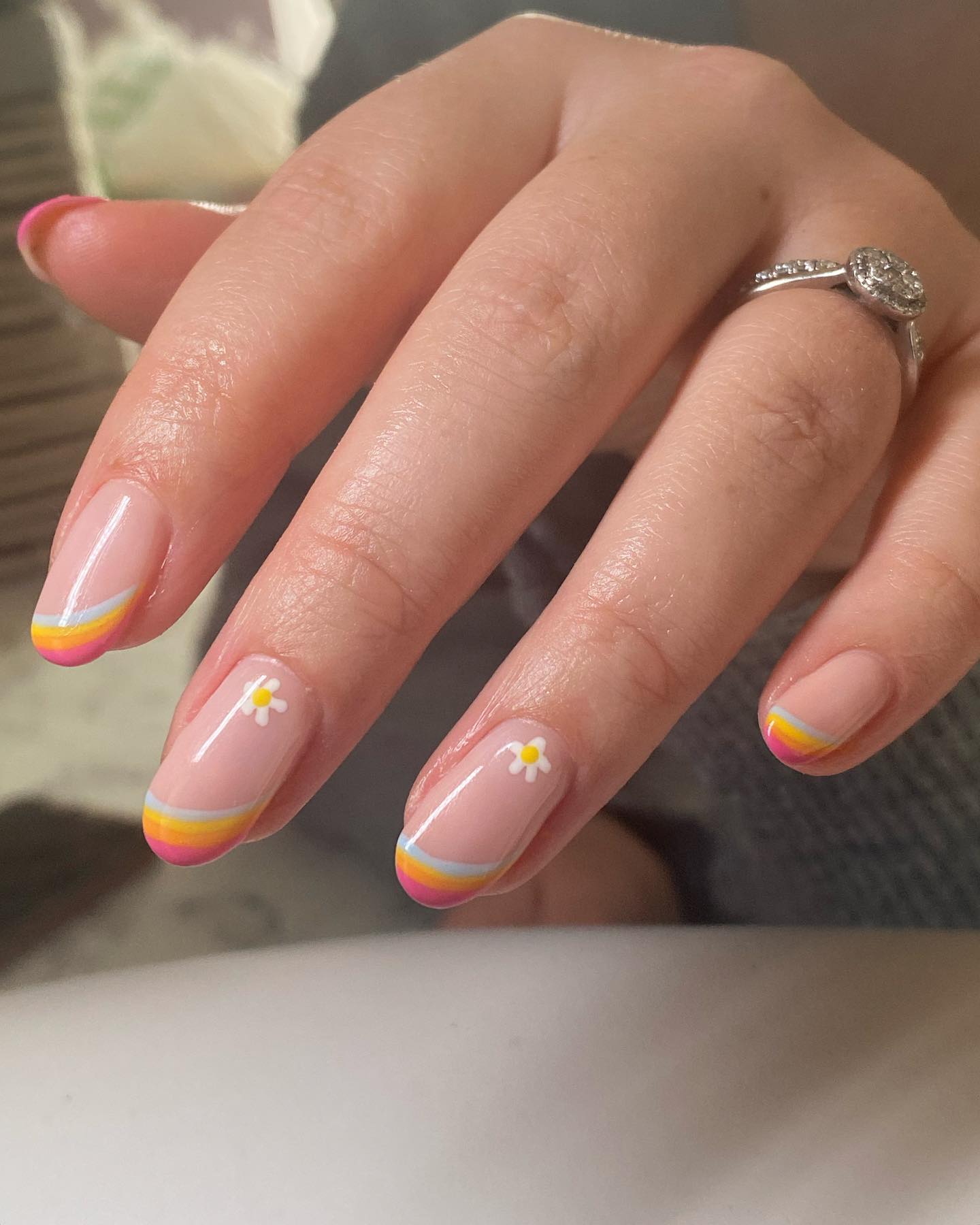 10. Pastel Rainbow Gradient Nails
11. Pastel Rainbow Marble Nails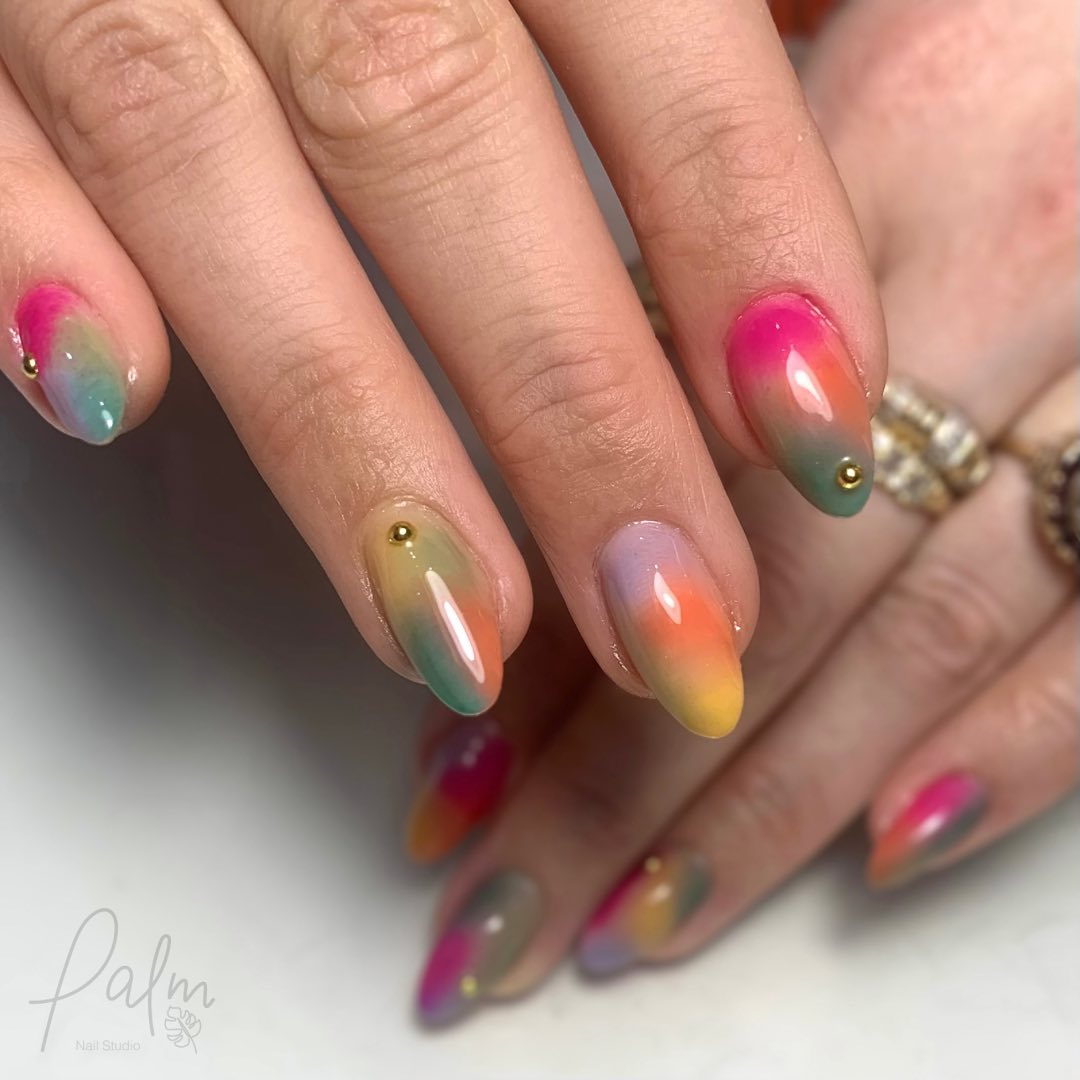 12. Pastel Rainbow Neon Ombre Nails
13. Pastel Rainbow Neon Gradient Nails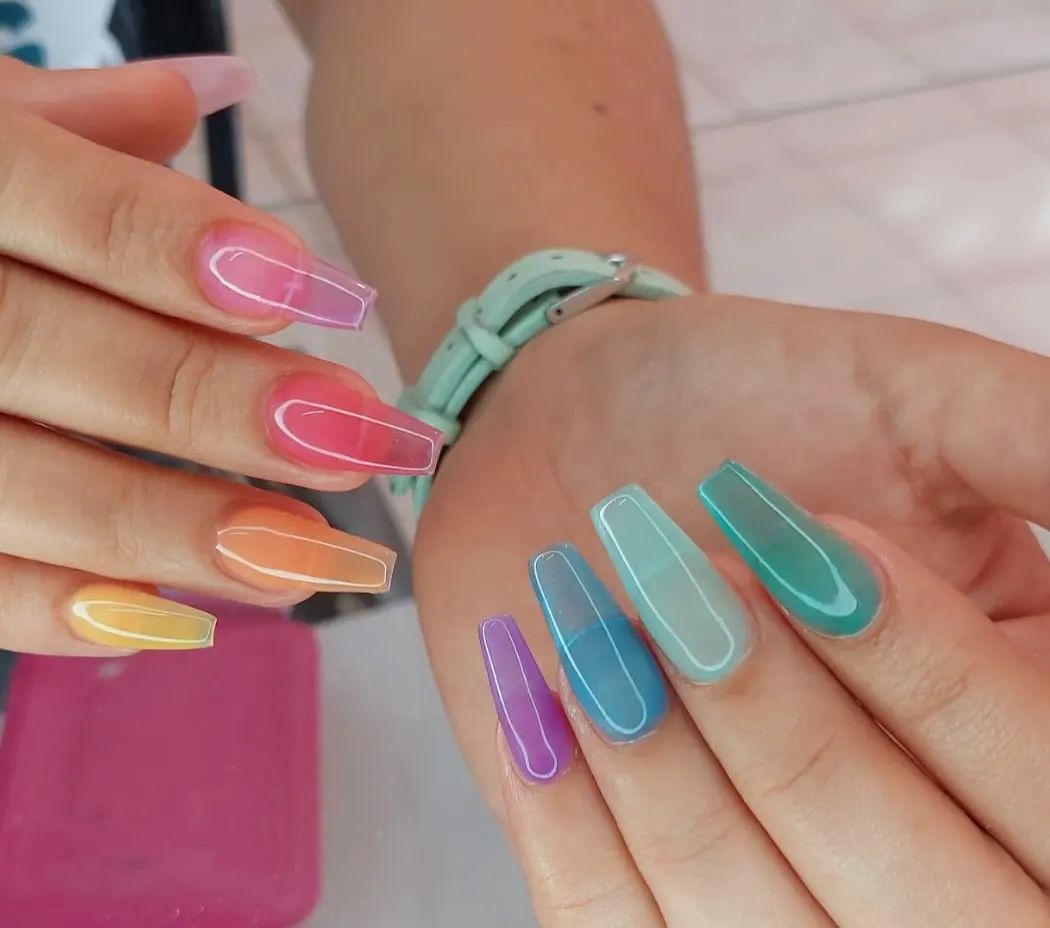 14. Pastel Rainbow Gradient French Tip Nails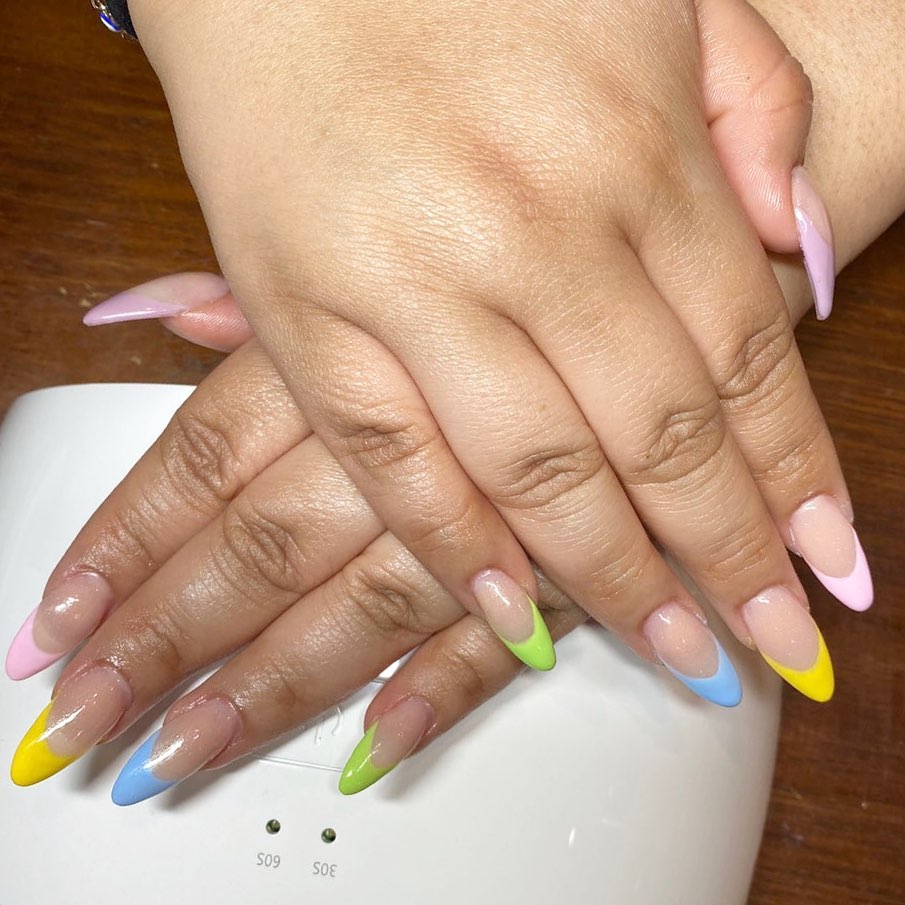 15. Pastel Rainbow Outlined French Tip Nails
16. Pastel Rainbow Nails with Stars
17. Short Pastel Rainbow Coffin Ombre Nails
18. Chrome Glitter Nails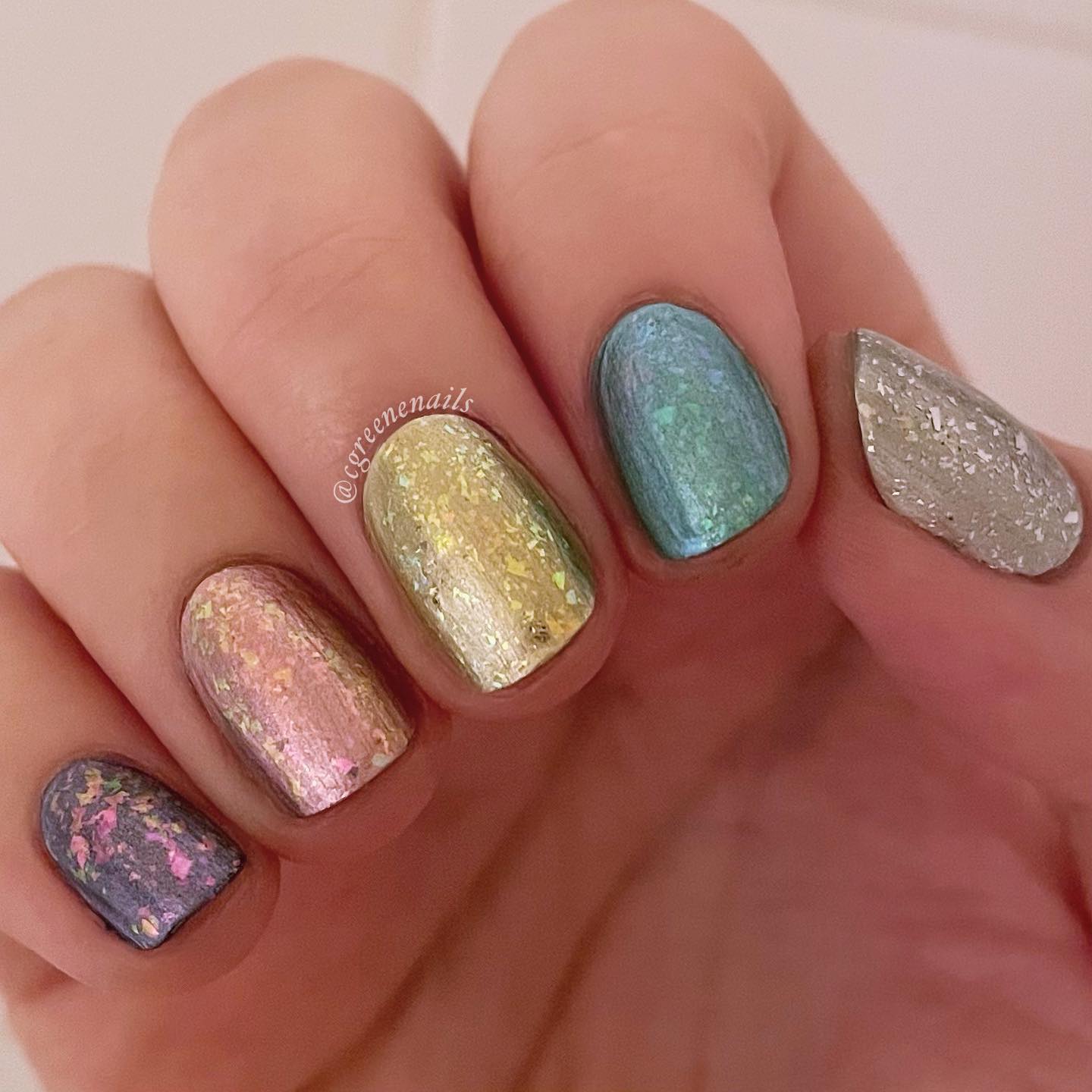 19. Spring Pastel Short Nails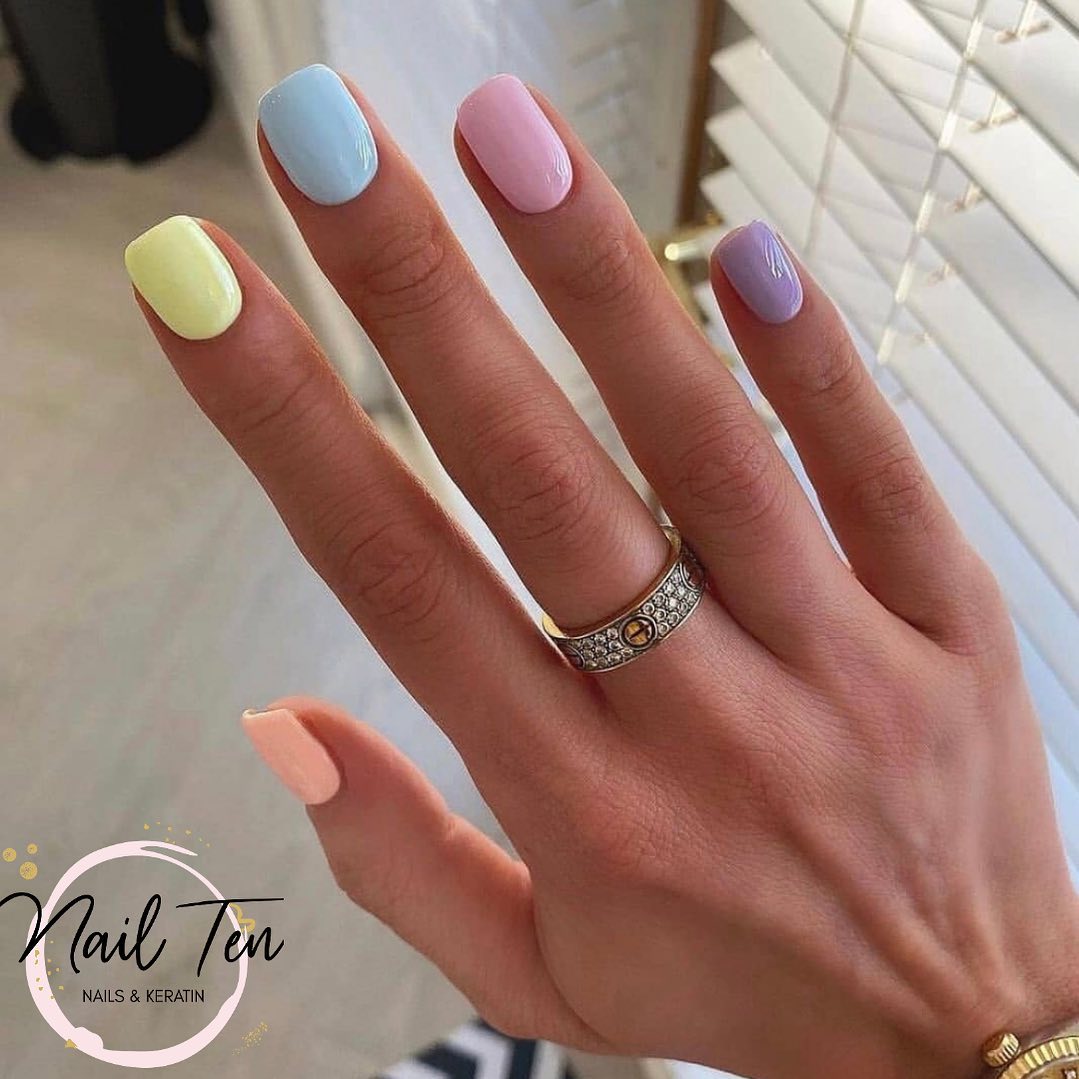 20. Simple Stripe Pastel Nails
21. Mermaid Rainbow Pastel Nails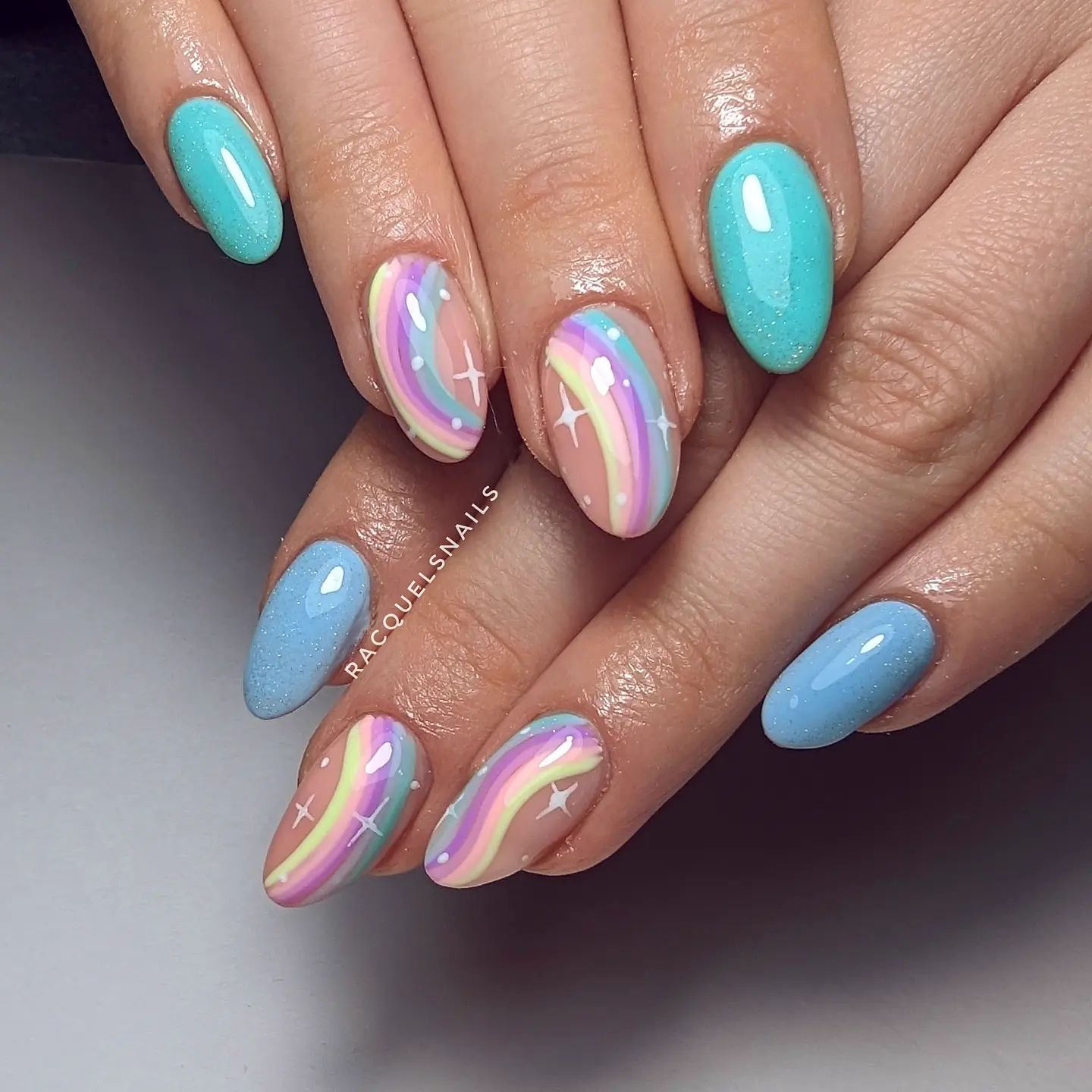 22. Chrome Glow Rainbow Pastel Nails
23. Rainbow Pastel Outline Coffin Nails
24. Short Gradient Pastel French Tip Nails
25. Mermaid Pastel Rainbow Nails
26. Short Marble Pastel Rainbow Nails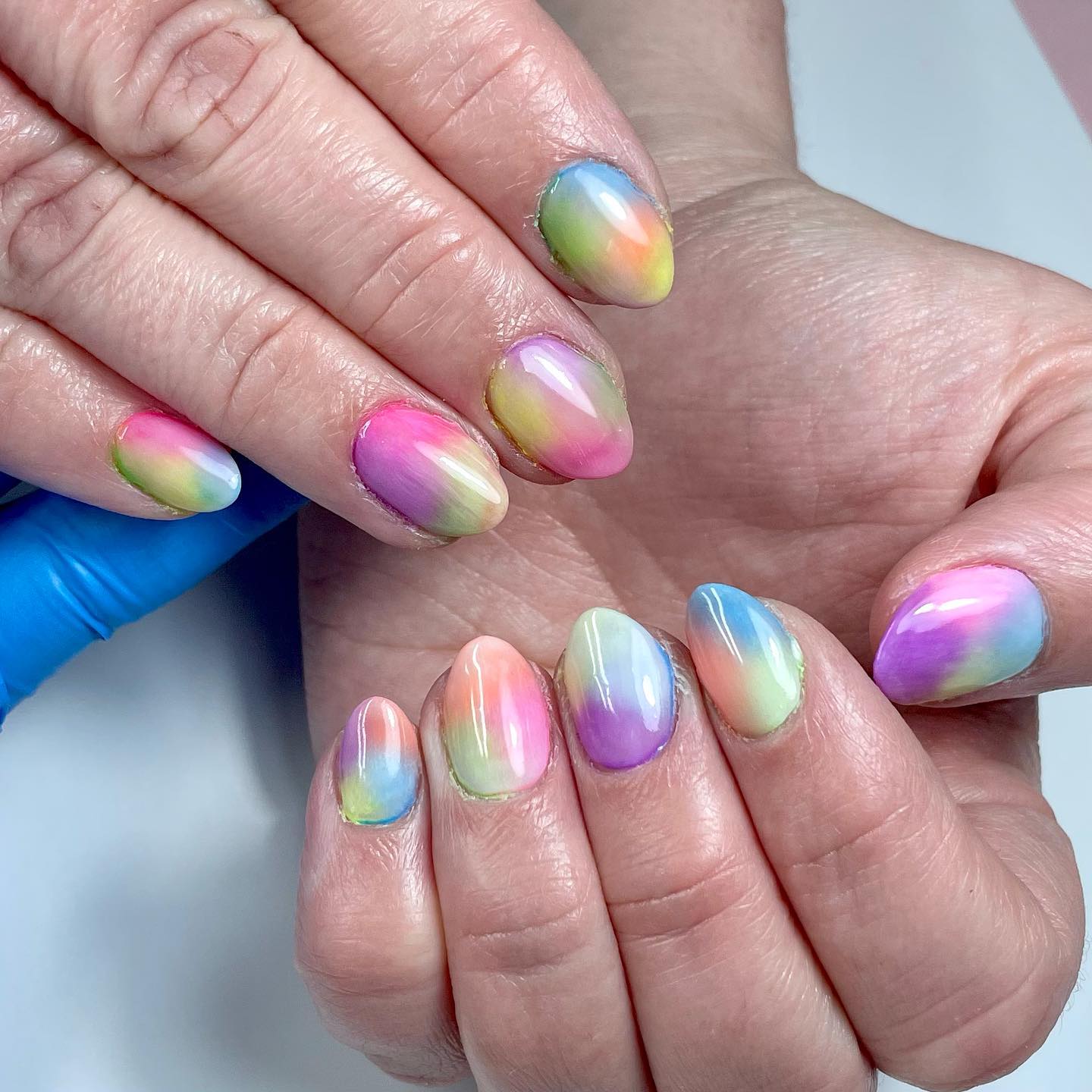 27. Pearl Glow Pastel Rainbow Nails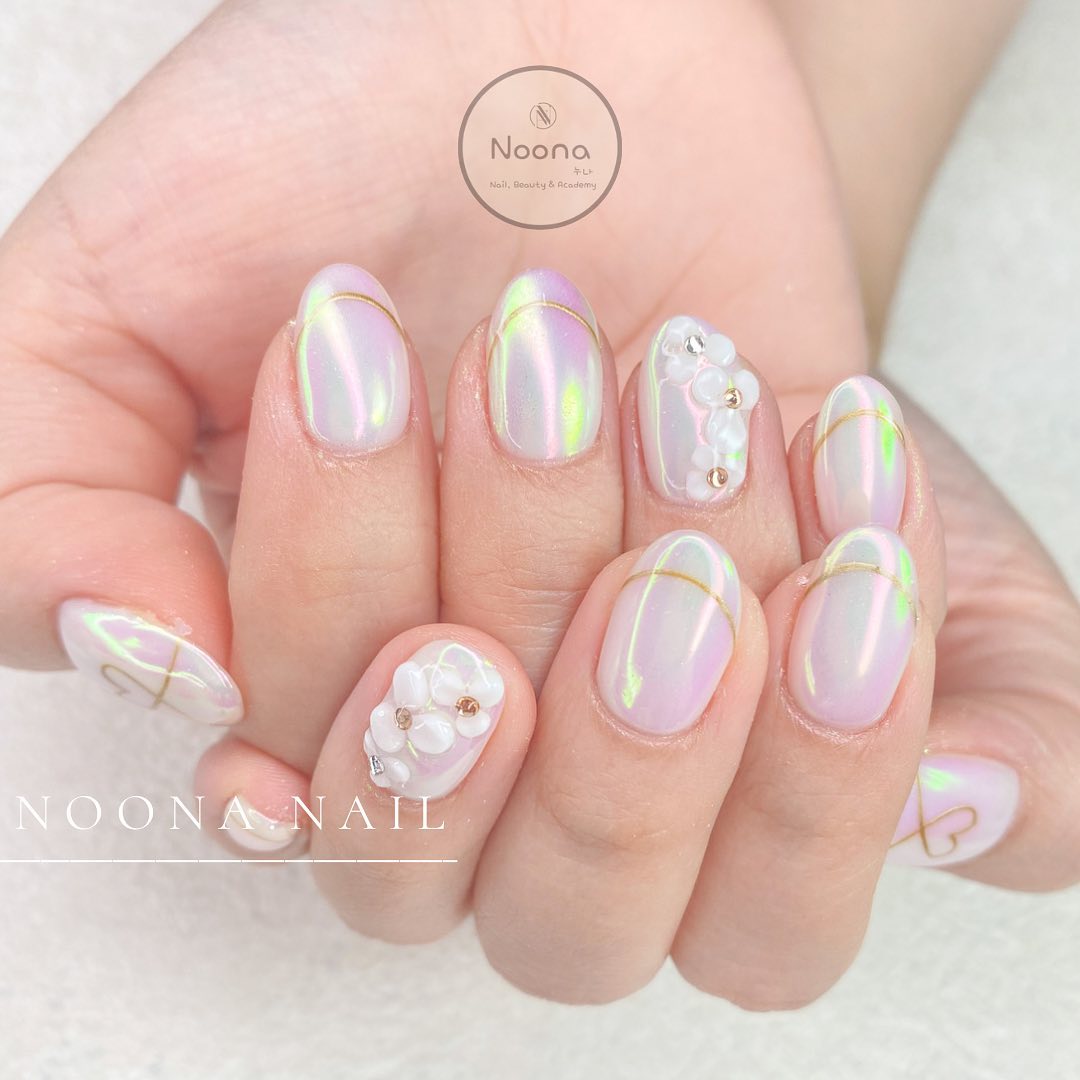 28. Sea Shell Pastel Rainbow Nails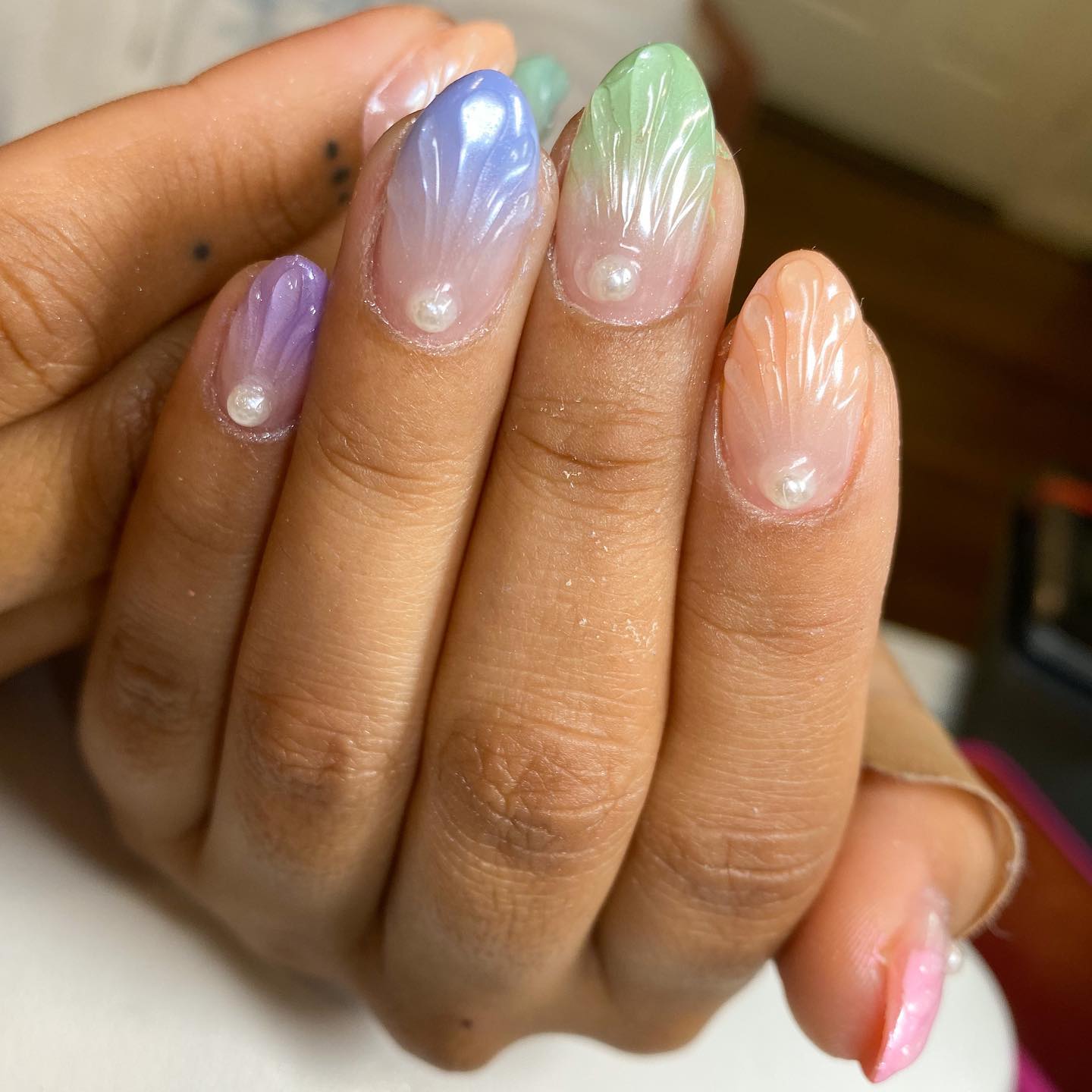 29. Easter Pastel Rainbow Nails
30. Pretty Matte Pastel Rainbow Nails
31. All in the Details
32. Warm Tones
33. Speckled Egg Nails
34. Extended French Tips on Coffin Nails
35. Go Big and Bold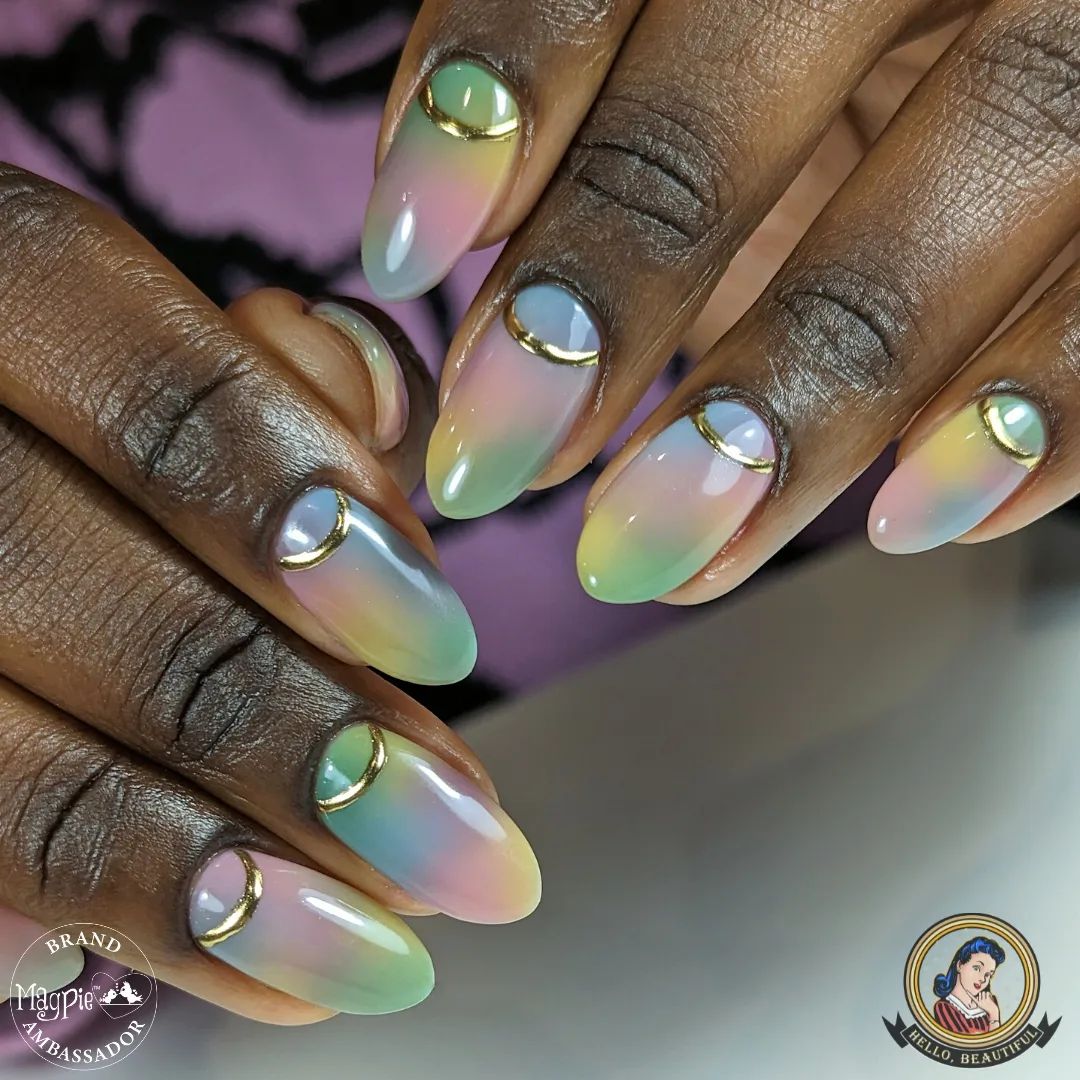 36. Pretty in Baby Blue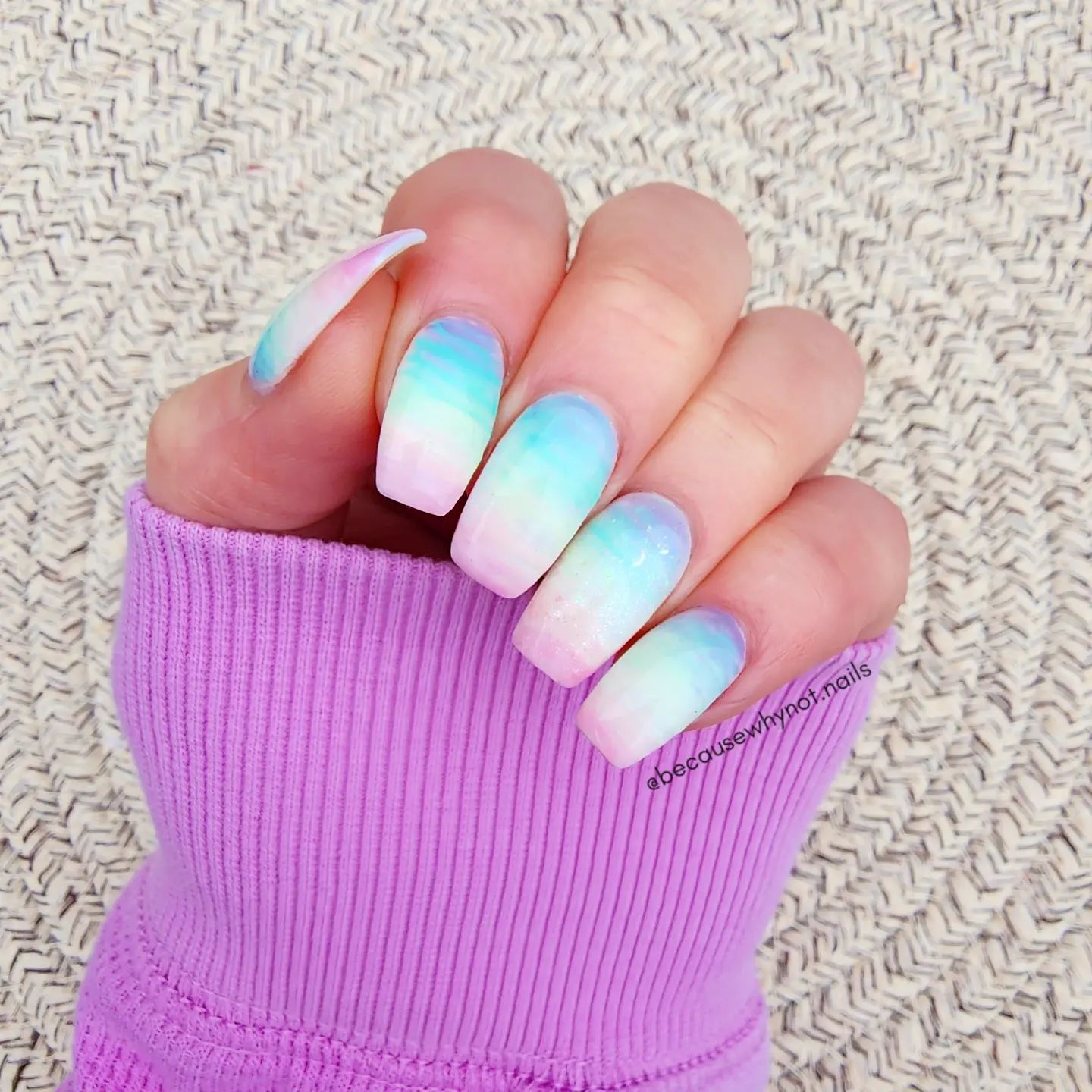 37. Three Color Ombre Nails
38. Neon Swirl Rainbow Nails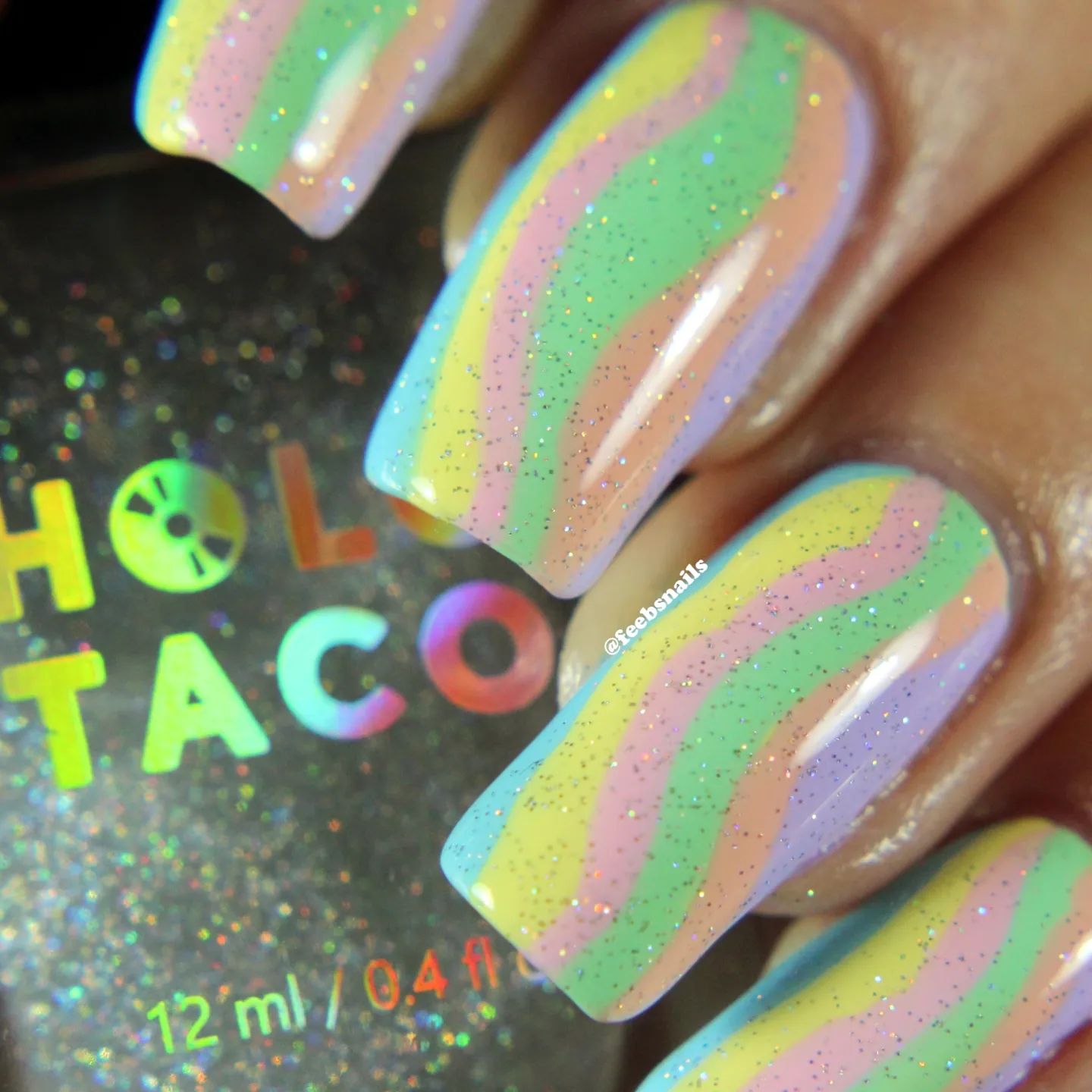 39. Botanical Print Almond Nails
40. Zebra Stripe French Tips