With the summer around the corner, you might be looking for some ideas for a cute summer manicure! If that's the case, then you're at the right place! In this article, you will find over 40 ideas for the cutest bright summer acrylic nails, in a variety of different designs and color combinations.
Whether you like something bright and bold like neon nails, or on the other hand prefer subtle pastel shades, in this article, you will find lots of options that satisfy both types of taste. Acrylic nails offer you the opportunity to experiment with a variety of shapes and lengths, so you can create a manicure that is truly unique just to you.
Below you will find a list of the most popular styles for bright summer acrylic nails, followed by a curated collection of the best styles we found on Instagram.
2023 Trends for Bright Summer Acrylic Nails
So what are the hottest designs for bright summer acrylic nails? Here is a rundown of the trends we identified on social media:
Neon summer nails
Bright summer French tips
Bright colored two tone ombre nails
Pastel shades for summer nails
Gems and glitter
Summer motives like flower nail art
Using gold flakes to elevate simple manicure
Swirls and ocean shapes
Single tone nail polish in bold bright colors
Warm sunset nail polish tones
40+ Ideas for Bright Summer Nails
Here is our curated collection of over 50 best ideas for bright summer nails – scroll down to find your favorites!
1. Fuchsia Almond Summer Nails
2. Bright Summer Acrylic Nails with Orange and Pink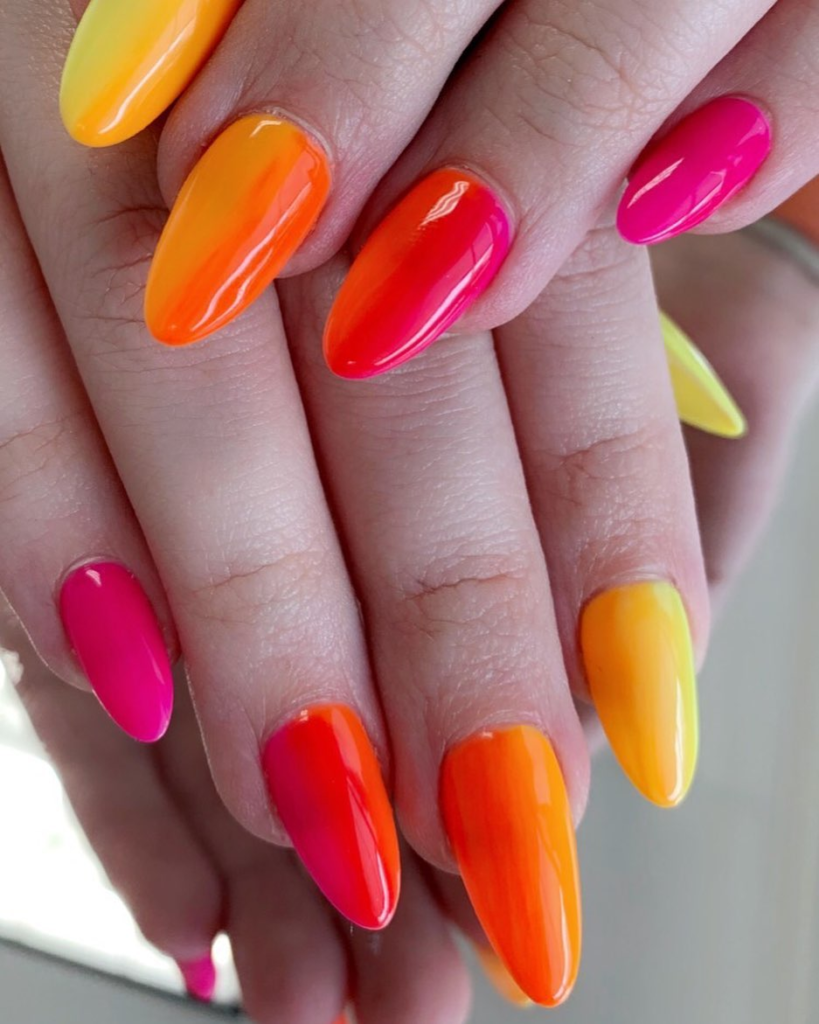 3. Short Ombre Bright Summer Acrylic Nails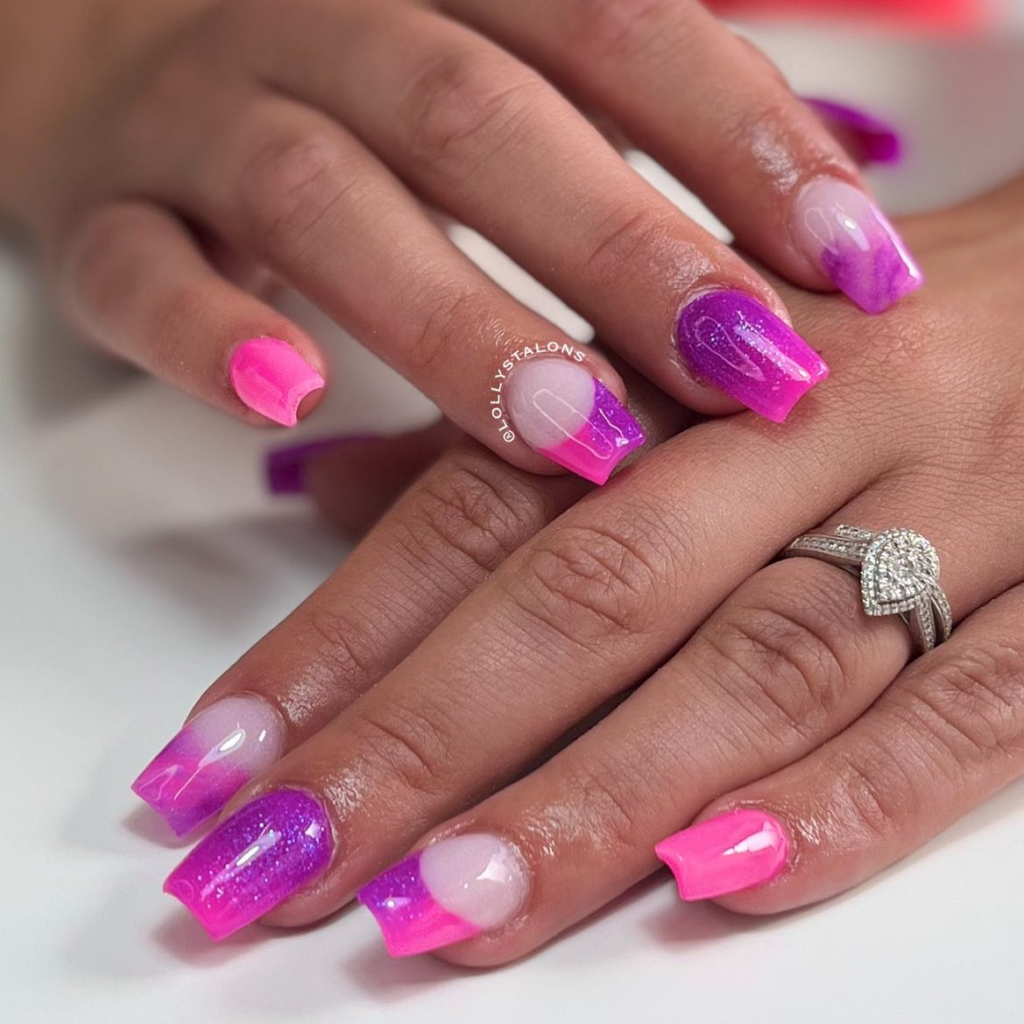 4. Pastel Silver Bright Summer Acrylic Nails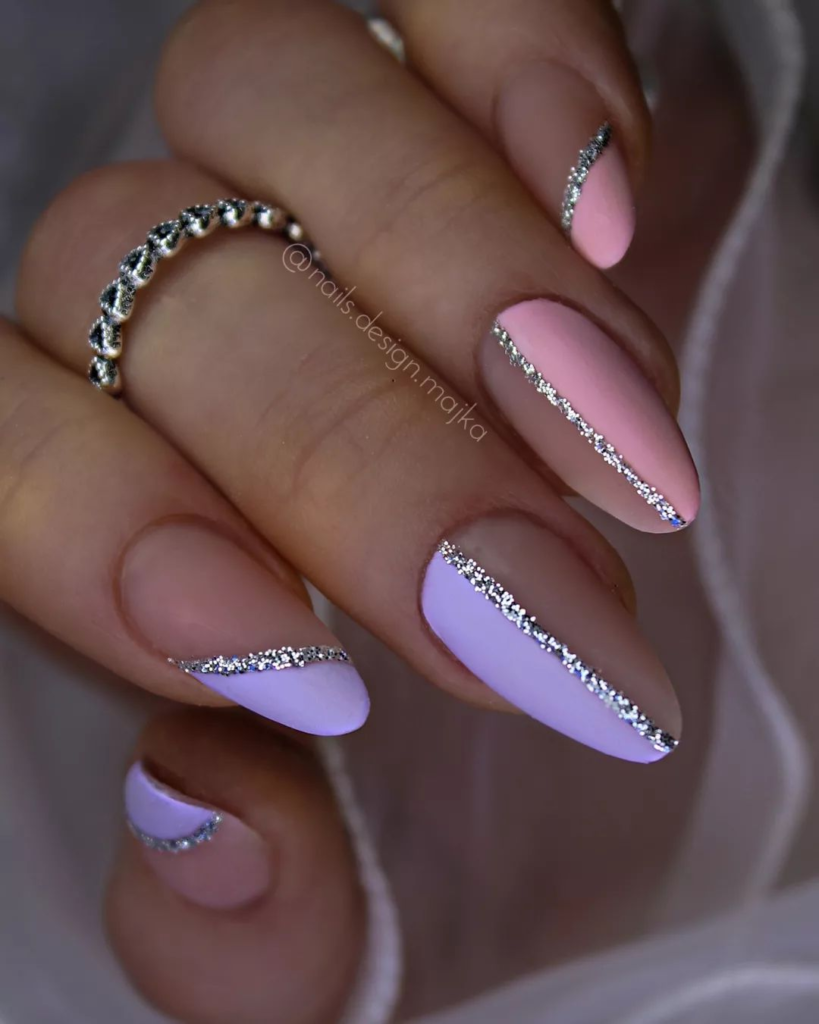 5. Pink and Mint Bright Summer Acrylic Nails
6. Bright Red Summer Acrylic Nails with Gems
7. Happy Bright Summer Acrylic Nails
8. Wine Red Bright Summer Acrylic Nails
9. Mermaid Bright Summer Acrylic Nails
10. Bright Neon French Tip Summer Acrylic Nails
11. Bright Orange Summer Acrylic Nails
12. Baby Blue Summer Acrylic Nails
13. Bright Stripe Summer Acrylic Nails
14. Bright Mixed Design Summer Acrylic Nails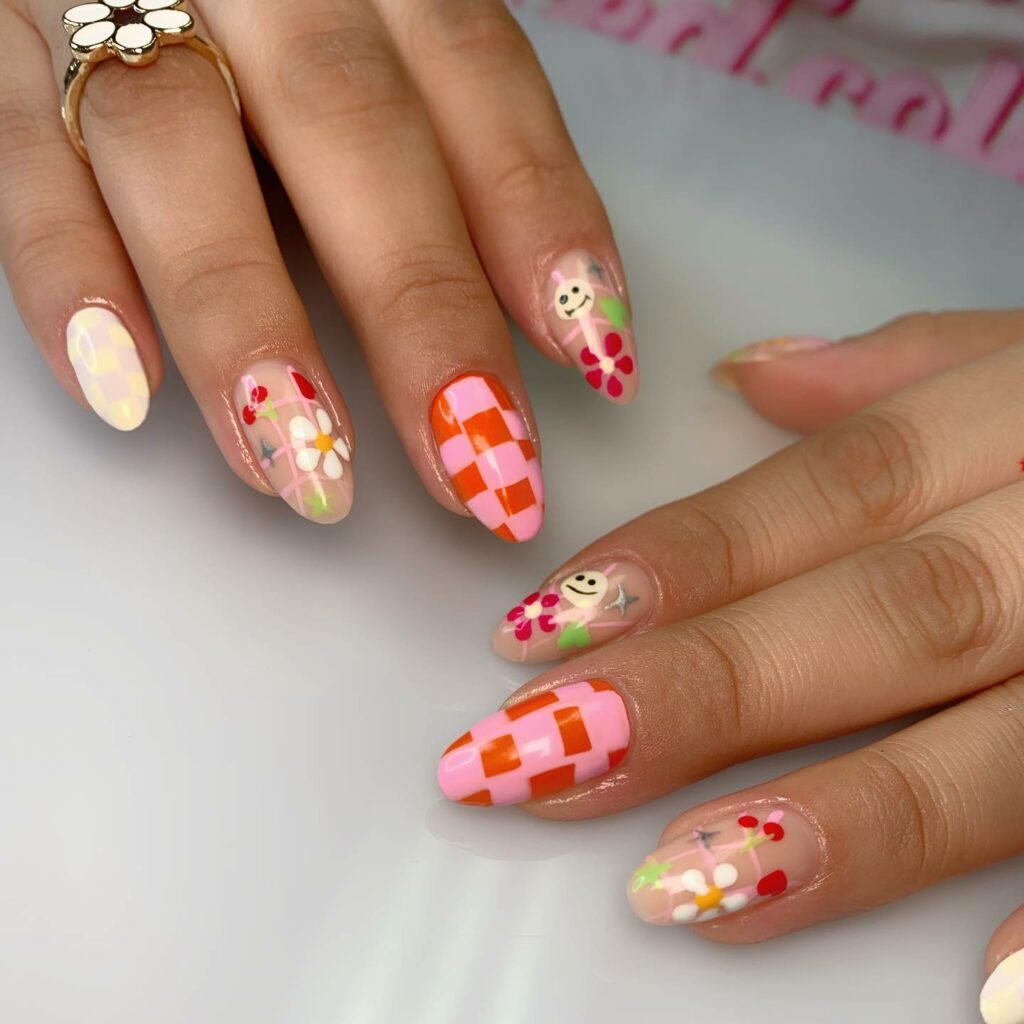 15. Bright Turquoise and Hot Pink Summer Nails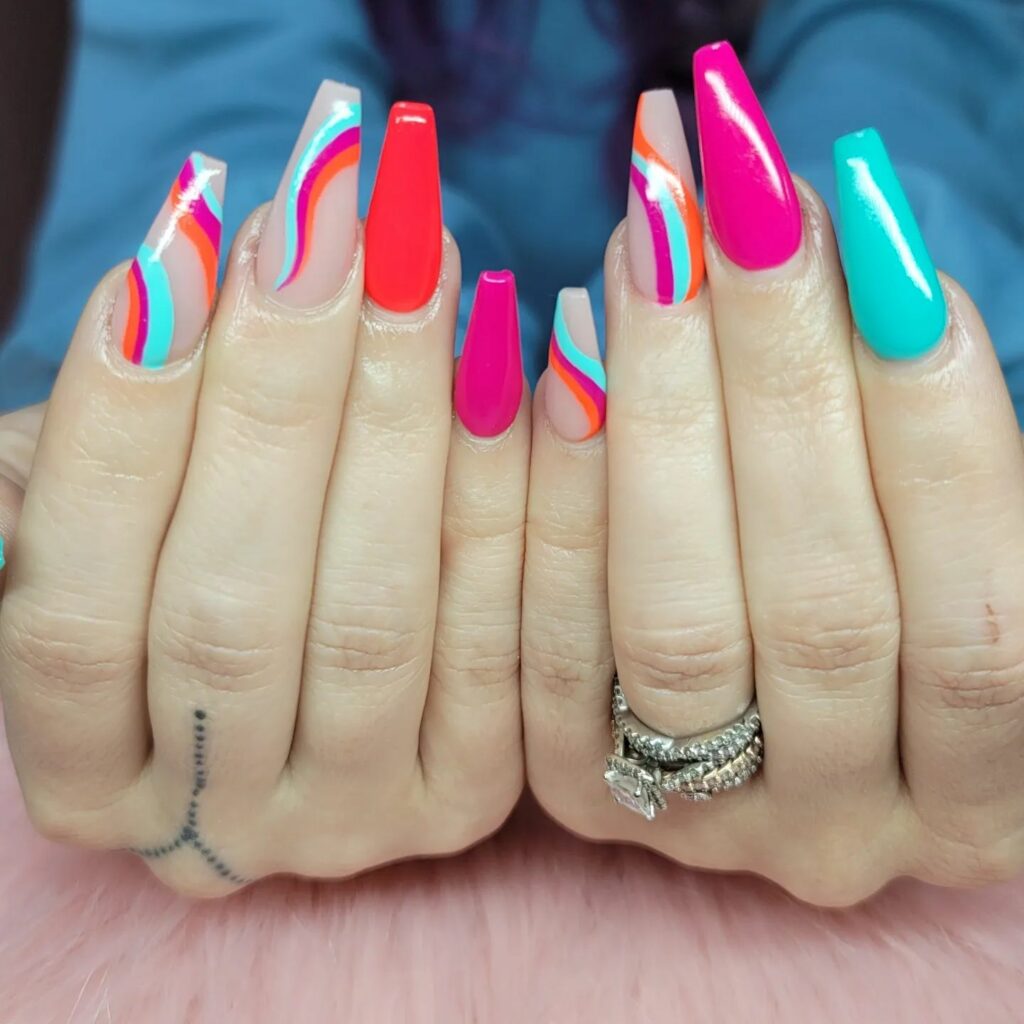 16. Bright Pink Summer Acrylic Nails
17. Bright Summer Acrylic Nails with Stickers
18. Bright Ombre Summer Acrylic Nails
19. Playful Yellow Acrylic Nails
20. Botanicals with Gold on Almond Nails
21. Ocean Inspired Summer Acrylic Nails
22. Silver Swirl Acrylic Nails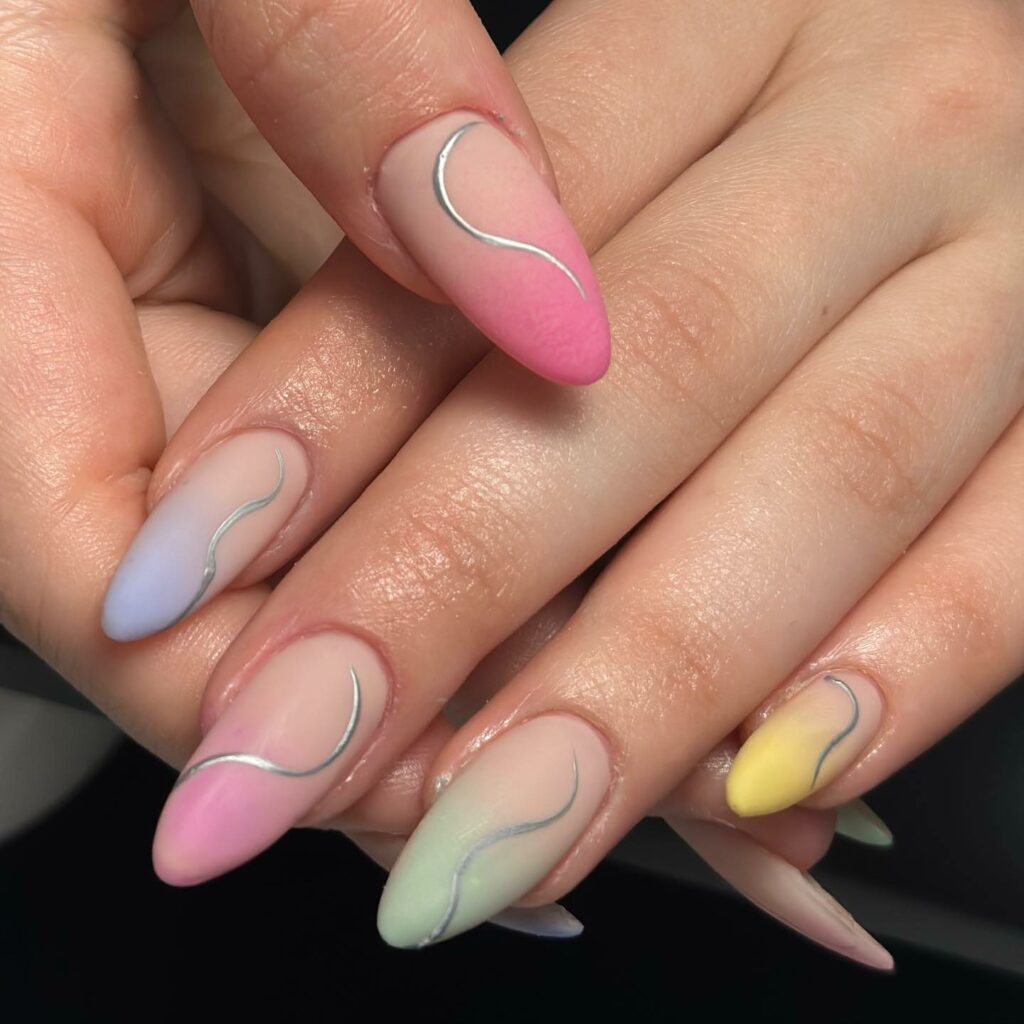 23. Summer Boho Acrylic Nails
24. Sun and Flowers Manicure
25. Ombre French Tip Summer Acrylic Nails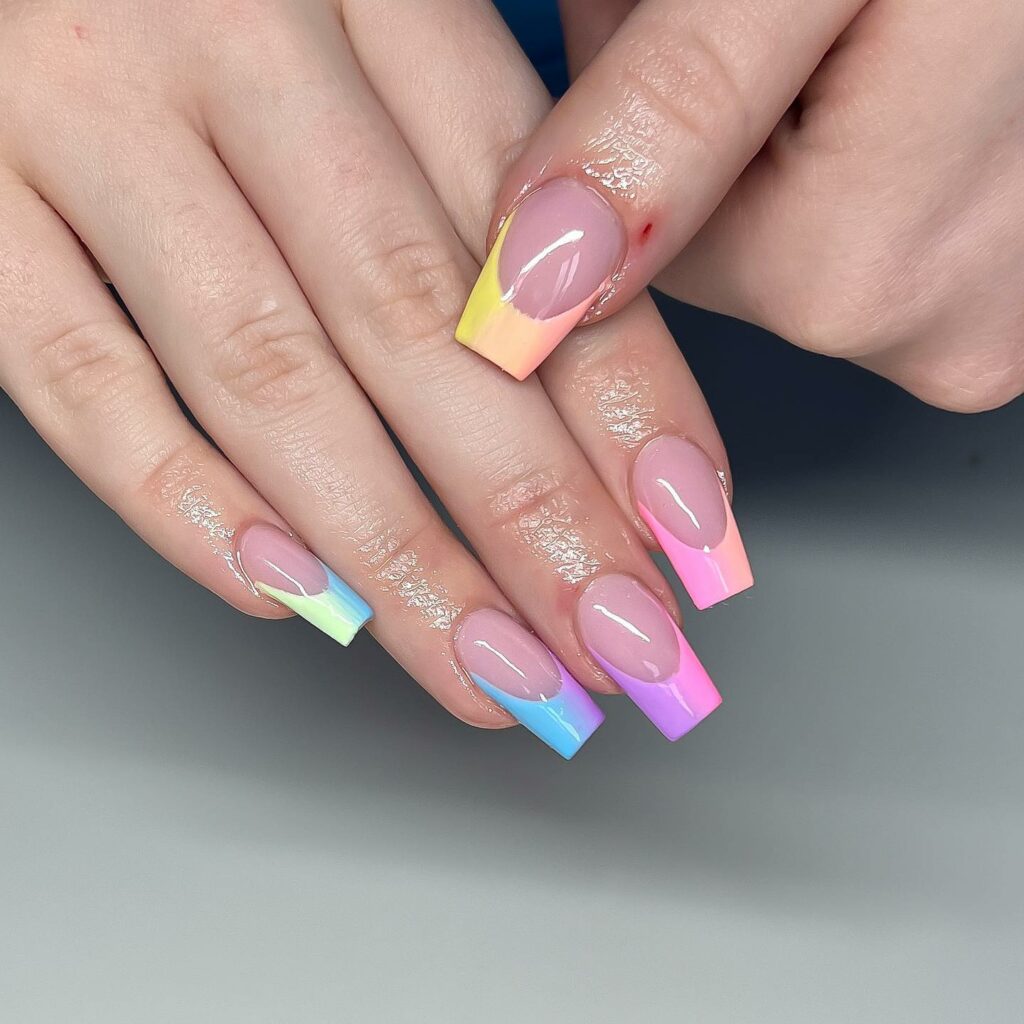 26. Summer Floral Pastel Acrylic Nails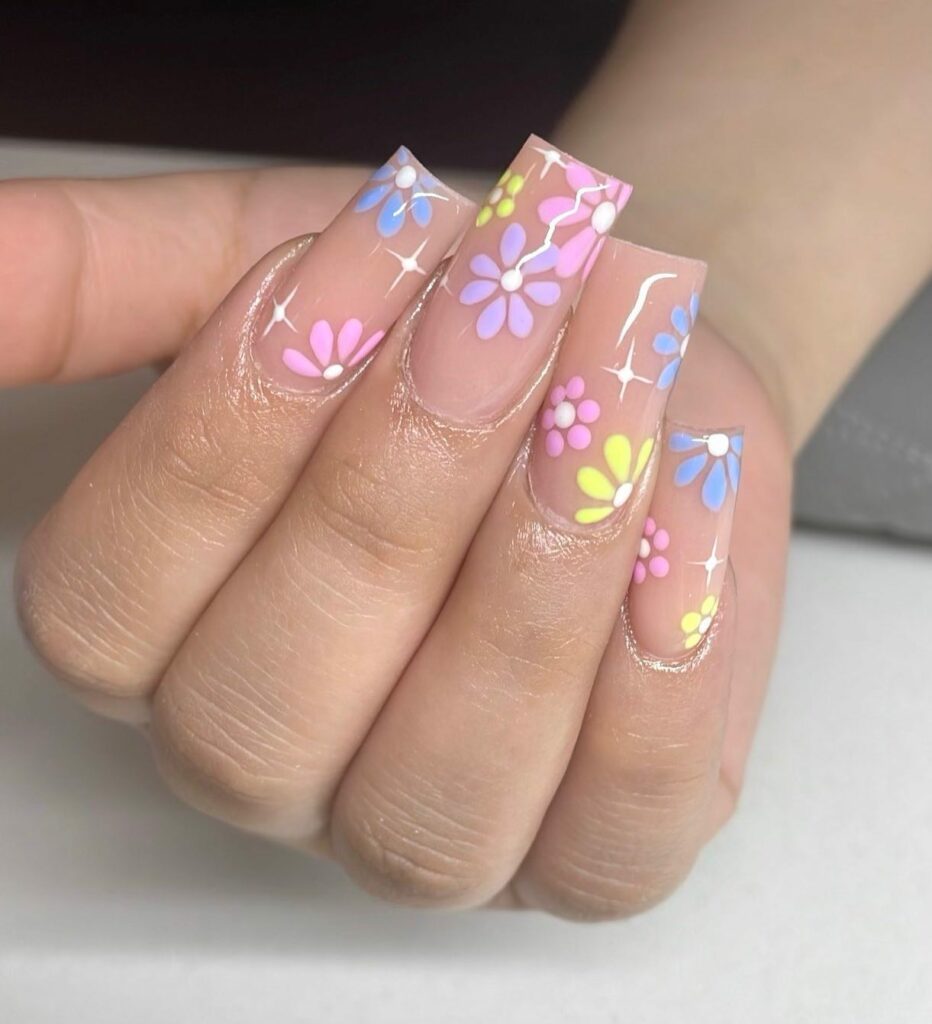 27. Bright Red Summer Nails with Gold
28. Neon Green with Glitter
29. Flowers and Grass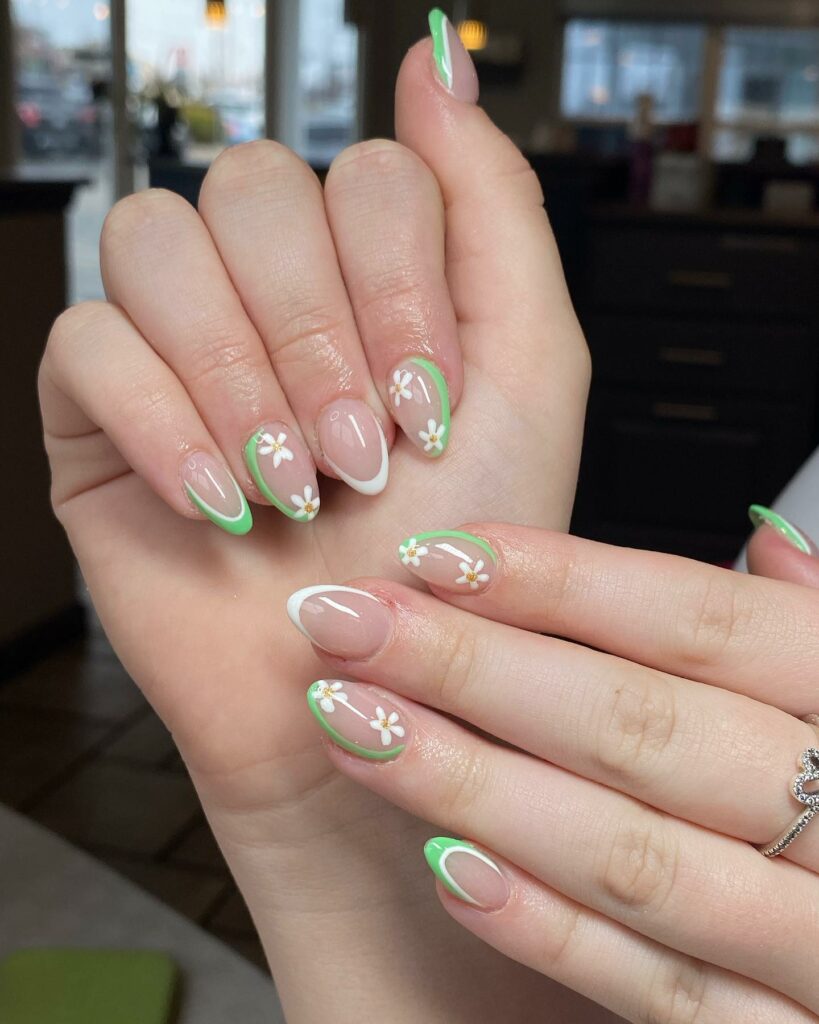 30. Floral Statement in Yellow
31. Sunset Color French Tips
32. Cool Blue Summer Acrylic Nails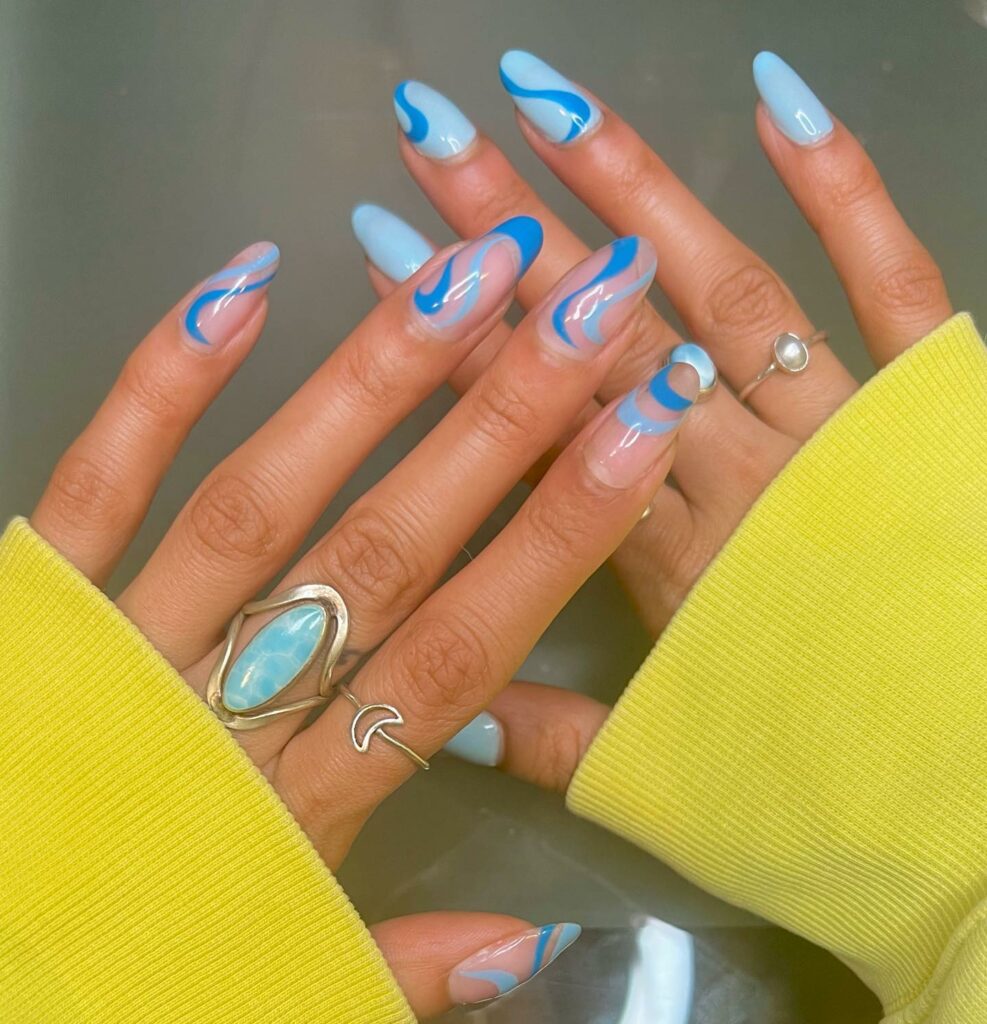 33. Neon Pink and Yellow Coffin Nails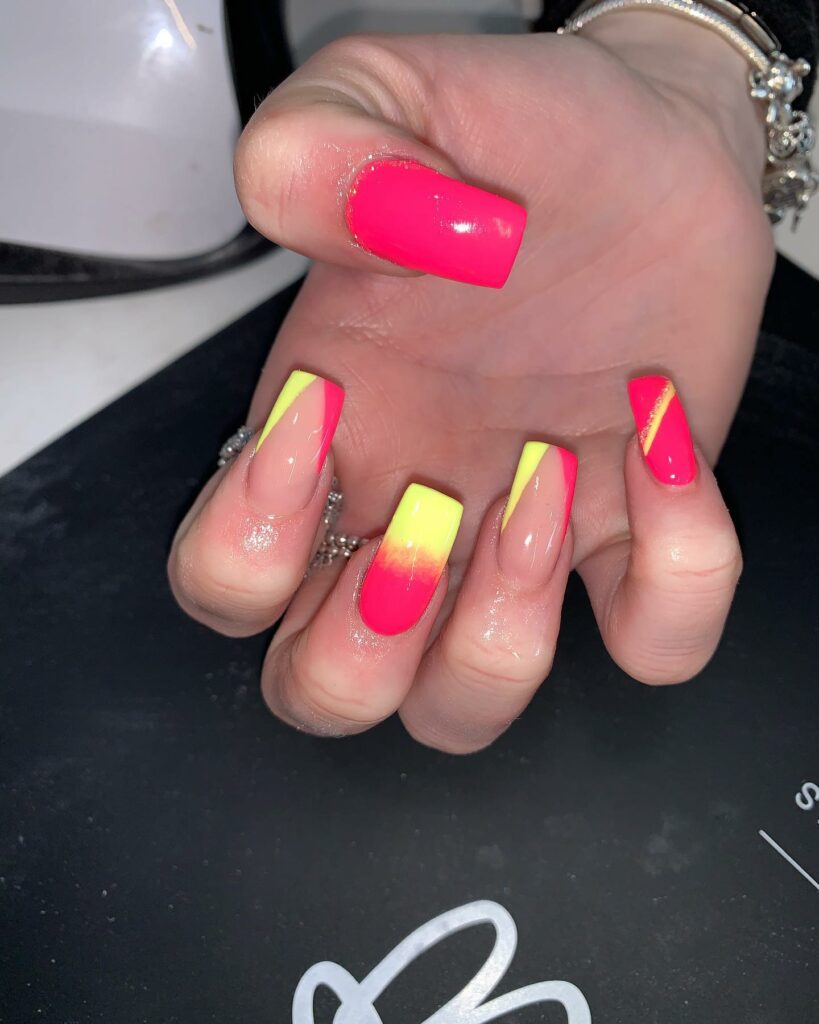 34. Bold Coffin Acrylic Nails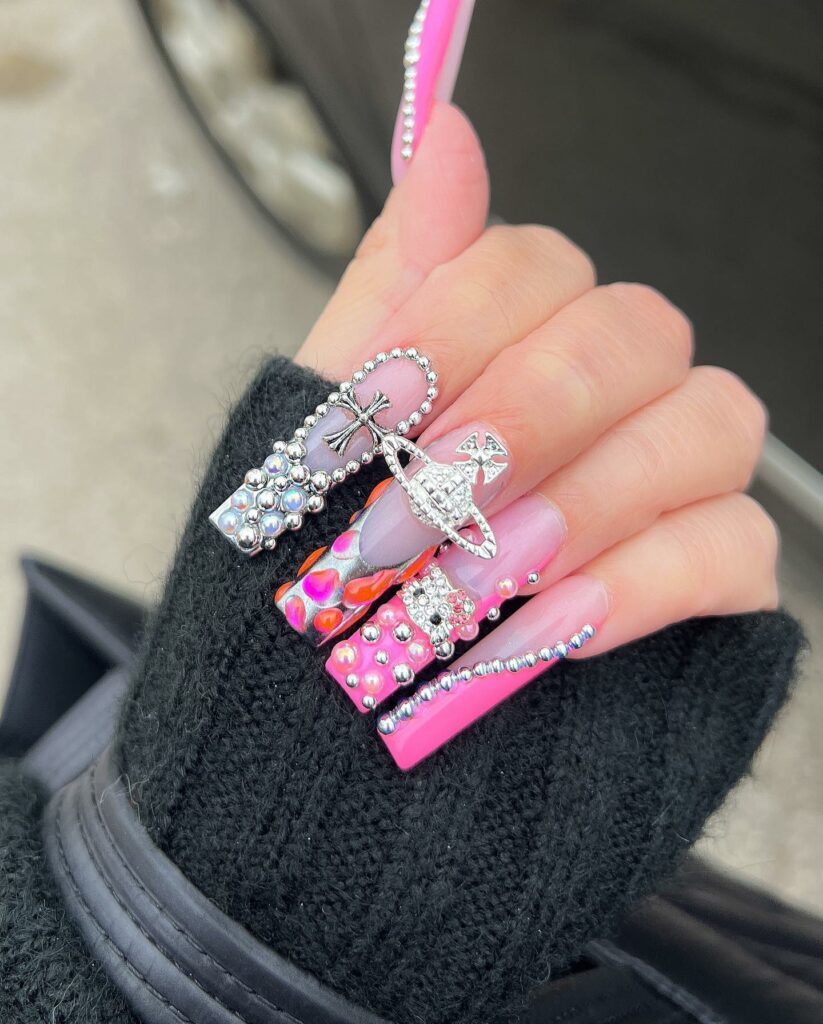 35. Pretty in Purple
36. Baby Pink with Confetti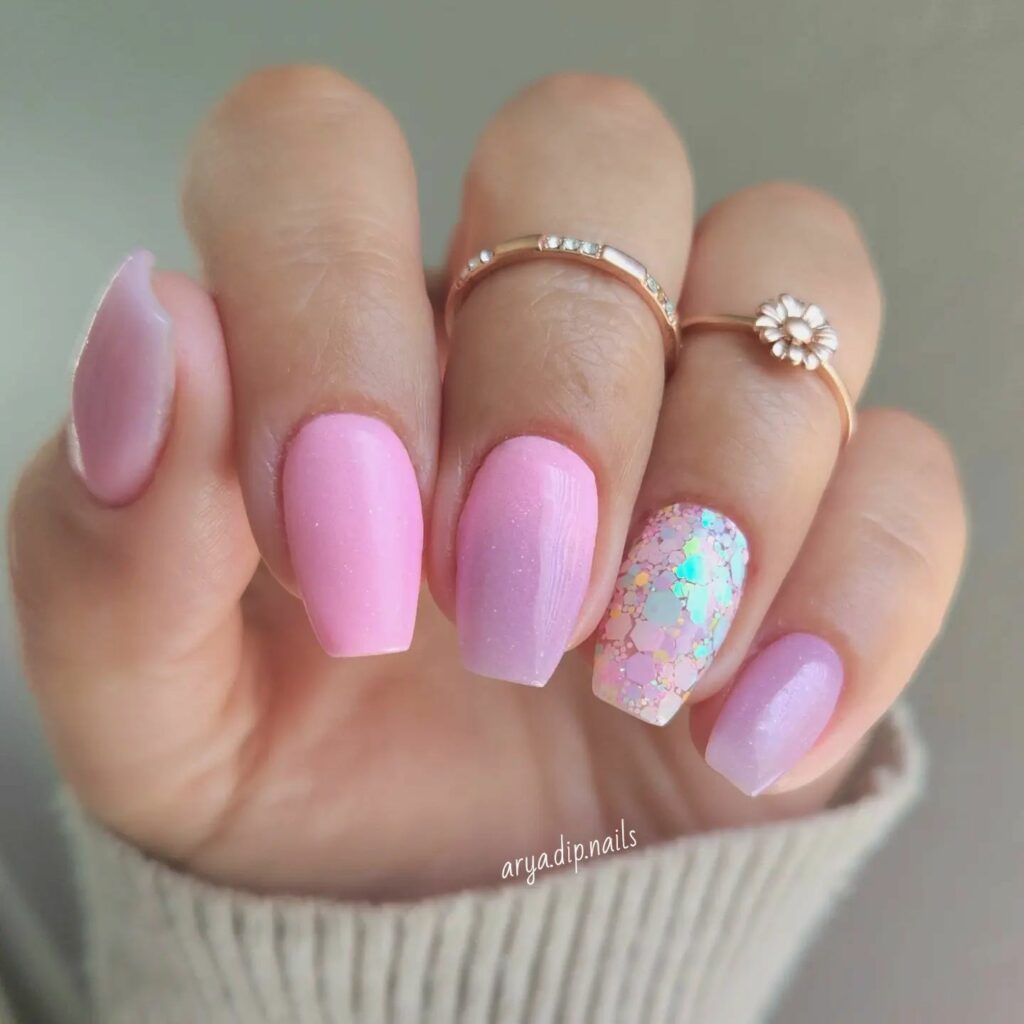 37. Tropical Blue Manicure
38. Ocean Wave Coffin Acrylic Nails
39. Happy Neon Summer Nails
40. Bright Orange Nails with Flowers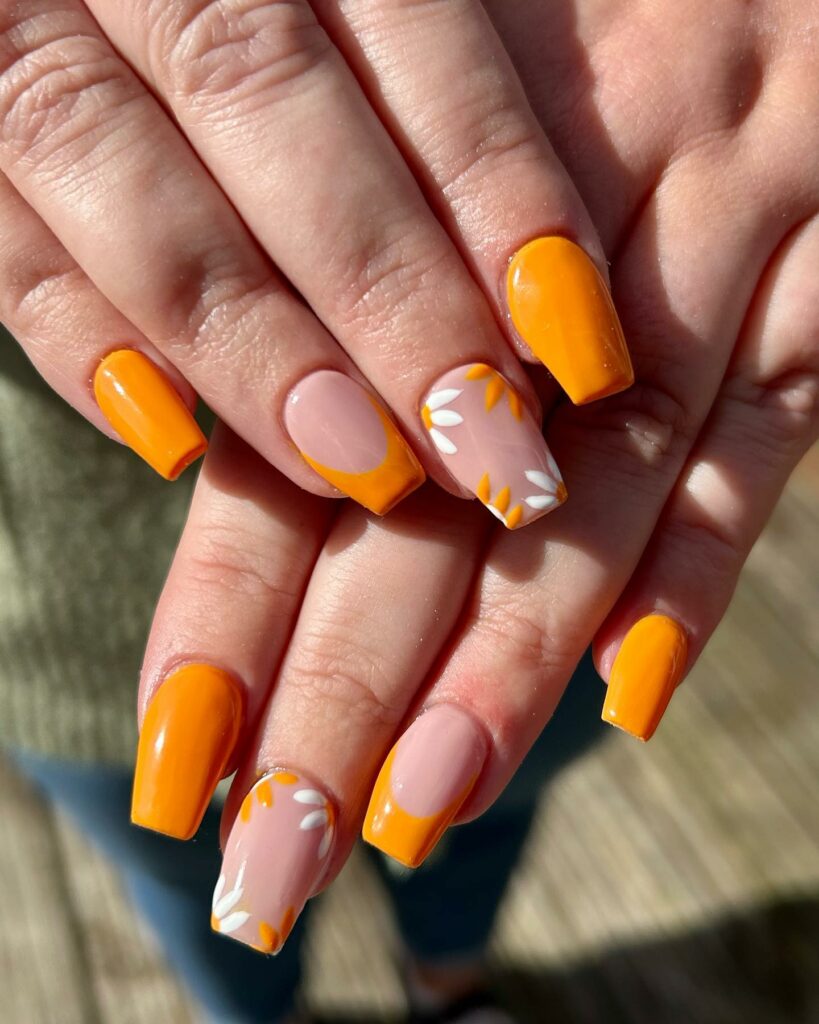 41. Red Nails with Flowers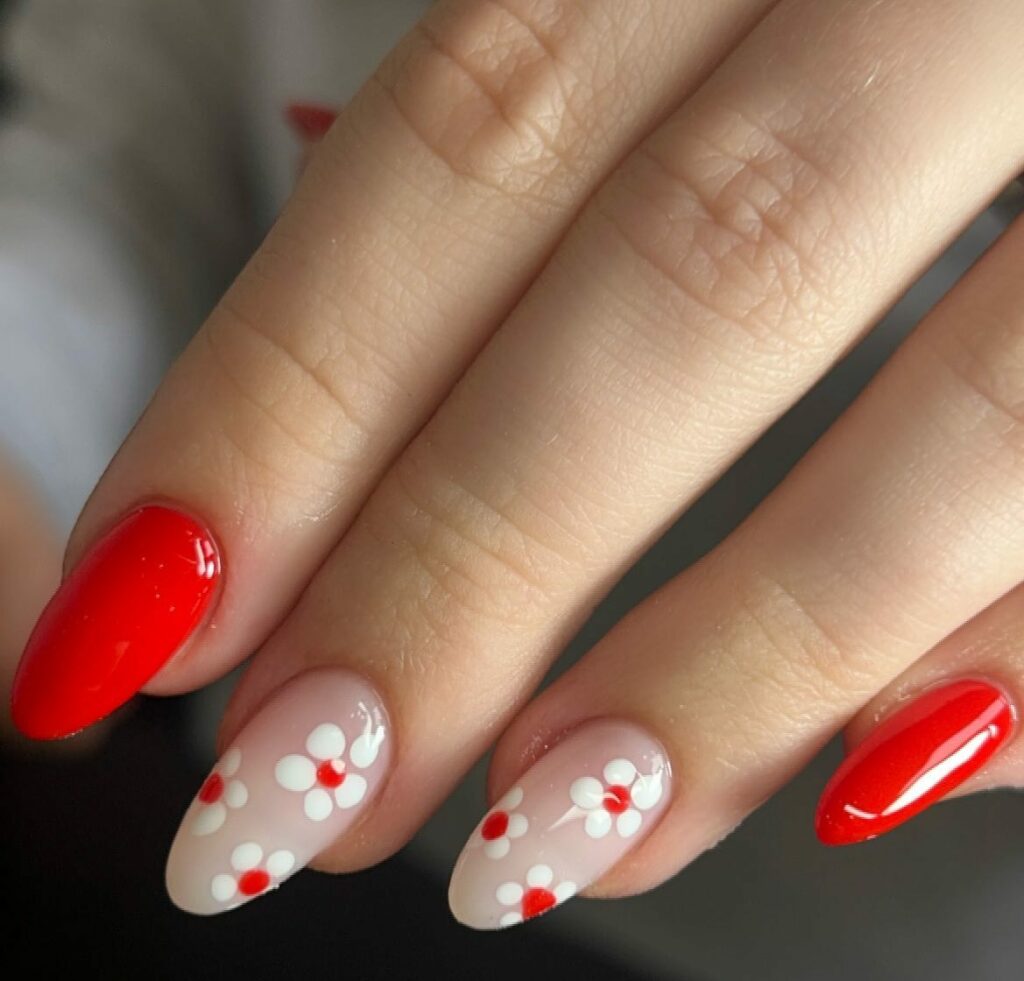 42. Bold Neon French Tips
43. Summer Blue Swirl Nails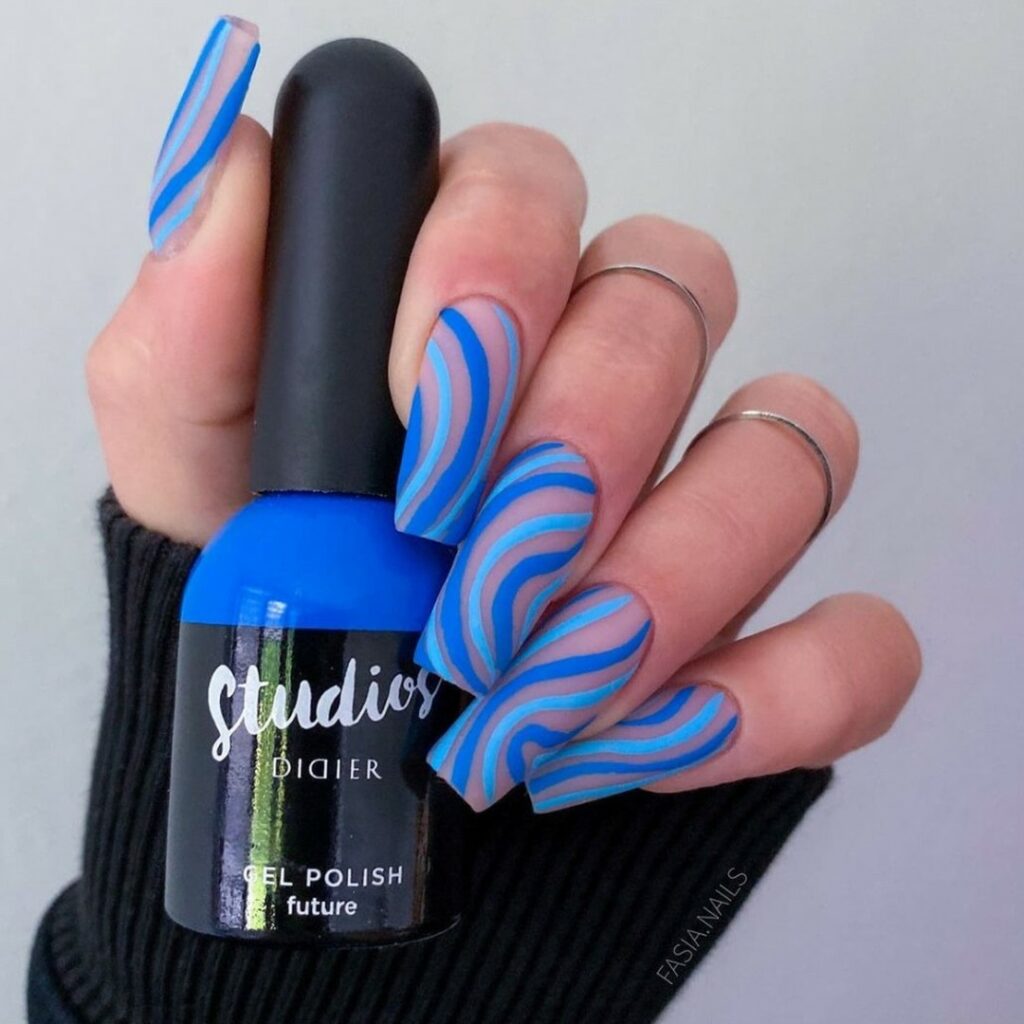 How To Make Your Manicure Last Longer
Now that you have your colorful summer nails, make sure they last! If you are doing your own nails, make sure you start off with a clean base. Push your cuticles back and give your nails a good buff so there are no ridges. Clean your nails with polish remover before you start painting to make sure your nail beds have no excess oils or residue from your previous polish.
A good base and top coat are key factors in making sure your nail art lasts. A good base coat will protect your nails from being stained or discolored, which can happen with dark colors. It also acts as an adhesive for the color. A good top coat will protect the polish and make it last!
Whether you get your nails done professionally or you do them yourself, it's important to do what you can to protect them. Some things are unavoidable, like washing your hands. Wearing rubber gloves while you do dishes is a great way to keep your nail art looking fresh!
Our last piece of advice is to have some fun with it! Try out a few different designs and see what you like best. Experiment with different colors, finishes, and designs, and you're sure to find the perfect summer nail design.