Whatever time of year it is, you can still enjoy spring on your nails.
Florals never go out of fashion. Be it your clothes, bags, or nails.
So why not try the new chic trend of white nails with flowers this month?
From white floral lace nail art to daisies on white nails, florals can be done in several ways. In this blog post, we'll share 30+ ideas for white floral nails trending this year.
Moreover, we will share a DIY method too.
30+ Ideas for White Nails with Flowers
So you want to follow this timeless trend but don't know which one to go for? White floral nails due to their neutral backdrop is a versatile option.
It becomes difficult to decide on. So we have collected 30+ ideas to make it easy for you to get this month.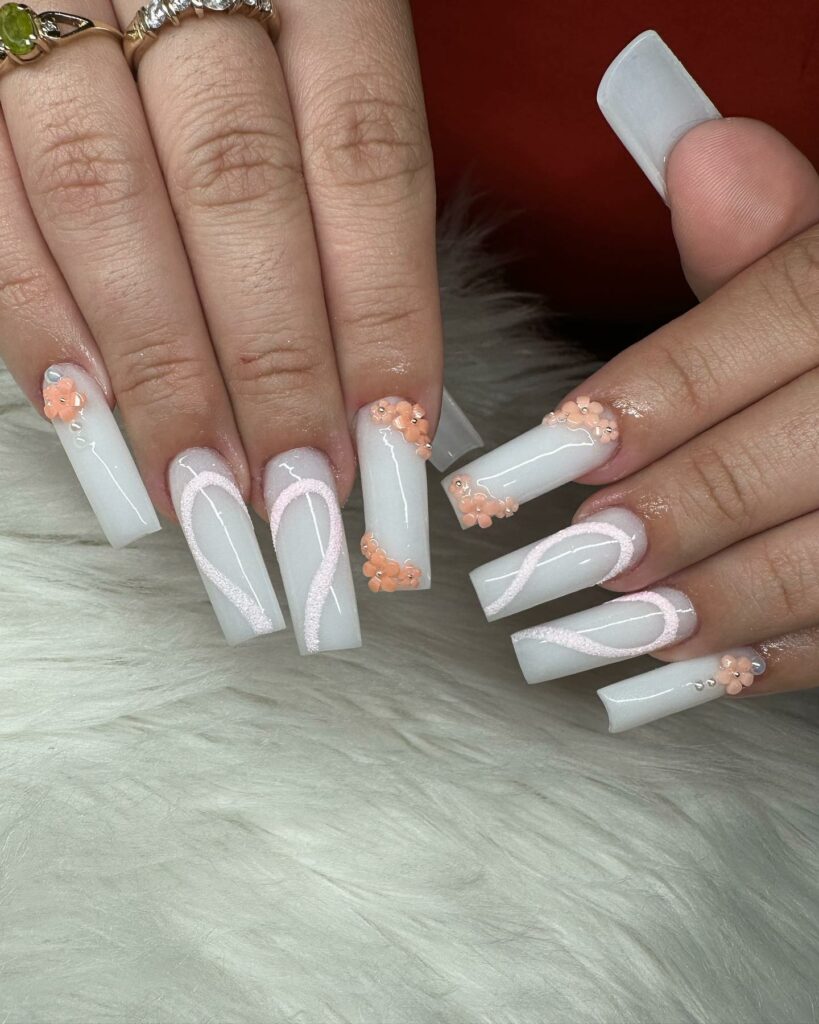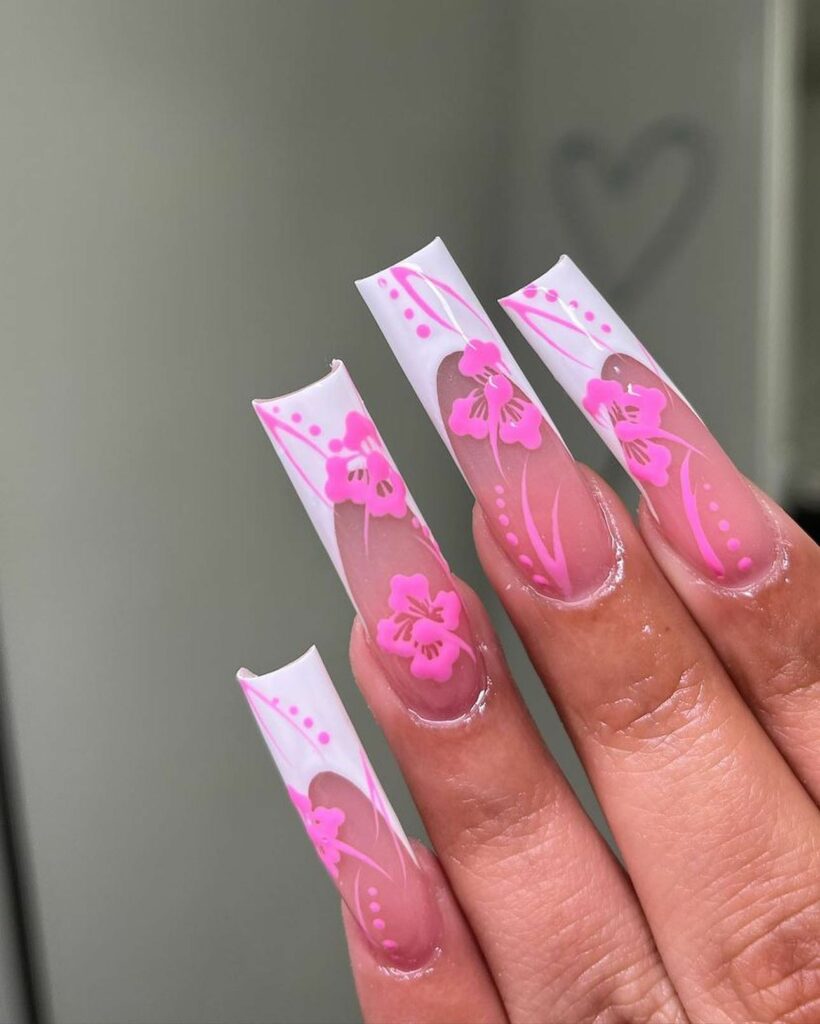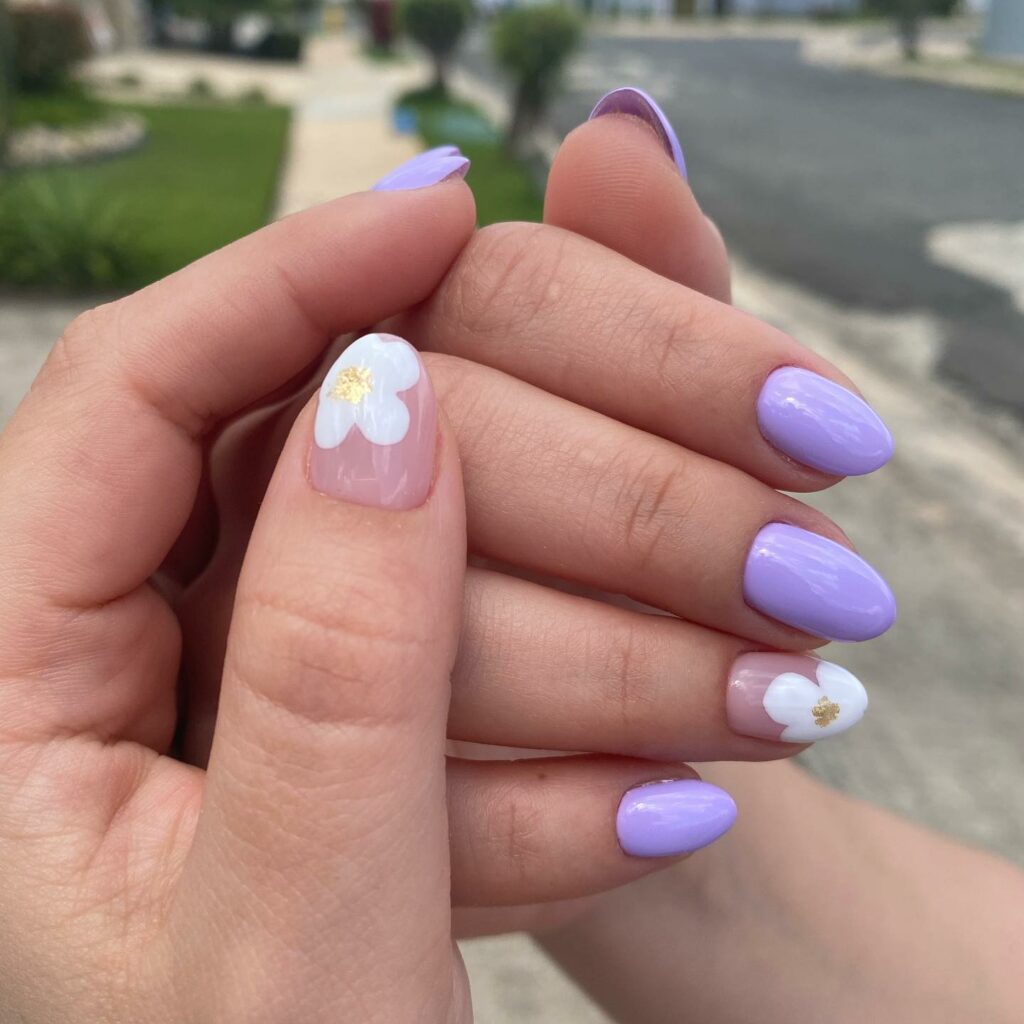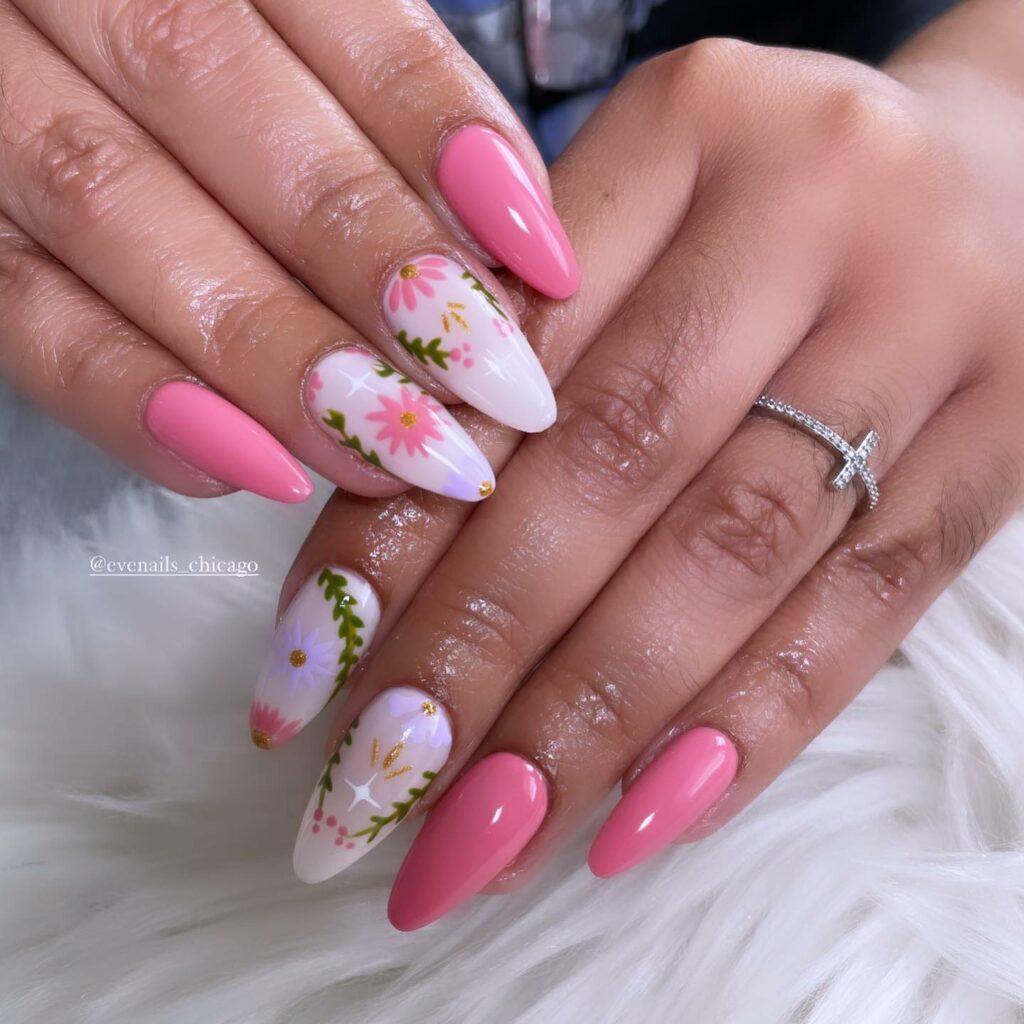 White Nails with Flowers: How to Achieve the Look
With the arrival of summer, all the girlies on Instagram start posting their fresh manicure looks. And half of them are French nails while the other half are about florals.
These two nail art are the most trending this year.
Here are some top 2023 trends that you must follow this season of summer.
Colorful retro flowers on white nails
These are genuinely for a vintage lover. Get your white nails adorned with retro-style flowers in different hues. Make sure to create tiny flowers to make a statement. Retro flowers can create a sense of nostalgia and romanticism.
White nails with dried flowers
Bored of those artificial nails and want something organic? Dried flowers on a pure white nail base can give a natural effect to your nails while complementing nature. Baby breath and lavender are trending for this look.
White floral lace acrylic nails
Jealous of all those girls posting their nail art on Instagram? Try this Instagram-worthy trend. White floral lace nail design with acrylics will create sophistication and elegance. You can choose this look for a formal event such as your wedding or engagement ceremony.
Off-white nails with pure white daisies
If you want something soft and delicate for your nails this month, go for white nails with daisies. White nails signify purity while daisies embody innocence. So paint your white nails with cute little daisies for your upcoming prom.
How To Do White Nails with Flowers at Home
You just saw a trending image and saved it. But oh that feminine urge to create the look right after seeing it. We got you.
No need to go to the salon to get white nails with flowers.
Because you can get it at home without any extra effort. Here are the steps to follow:
Remove the old nail color and trim your nails if needed.
Apply a base coat to make your manicure last longer.
Now apply white nail color on all of your nails. Make sure it's white and not transparent. You can apply two coats if not done properly.
With a small nail polish brush, dip it into the desired nail color. If you don't have a small nail polish brush, don't worry. You can use a toothpick.
Draw your desired floral design with the help of a toothpick or a nail polish brush.
Once the floral design is dried out completely, finish it with a top coat. And you're good to go!
Final words
White nails with flowers stand out due to their versatility. You can play with different nail designs as you have a neutral background.
We have shared a lot of inspos to get on your next salon trip. So which one are you getting this month?