Are you looking for elegant and same time trendy nail ideas? If the answer is yes, these tan and white nails are for all the fans of neutral manicures!
This combination of tan and white will help you to find that golden mean where both rhinestone decorations and brocades can fit elegantly on your nails. You can also experiment with various small geometric details such as dots, lines, and minimalist drawings on part of the nails, which could be in white color or with shiny accents such as gold or silver.
This is also a very good option to combine several shades of nude hues or to add white and gold, which would be very suitable for your wardrobe throughout the year
2023 Trends for Beige Nails with Designs
So what's popular in terms of nail art for tan and white nails? Here are some of the common themes that pop up on social media:
Geometric Nail Art – Asymmetrical lines and shapes, unusual geometric patterns on nails, and a combination of the contrast of tan and white will make your manicure unique. Don't be afraid to experiment with the lines, angles, and shapes. Even if they have different directions, the nail art will still be awesome and intriguing.
Swirls – If you want to take your nail art to a new level, the latest trend of swirling polishes in a combination of tan and white will make your manicure unique and elegant.
Minimalist Nail Art – A simple but aesthetic way to make your nails more elegant. Monochromatic combination of different shades of beige and nude with abstract designs, negative space, geometric lines – pretty much anything you want.
White Nail Art – Milky white, snowy white, everything you desire. The color you can combine with every other color, pattern, and nail shape.
Glitter Nail Polish – Add a touch of sparkle with gold or silver, rhinestone decorations, nail pearls, and nail art.
Video Tutorial: Simple Tan and White Nails
Whether a beginner or a seasoned pro, this tutorial by EasyNailTutorials will show you a simple way to do tan and soft white acrylic nails. You'll learn the correct way to apply the nail polish so that it looks perfect every time. 
Tan and White Nails: 20+ Ideas for the Perfect Manicure
Below is our selection of the prettiest tan and white nails with design – if you need even more inspiration, check our dedicated Pinterest board and follow our Pinterest profile for the latest nail trends.
1. Tan Nails with White Nail Art
2. Geometric Prints on Tan Nails
3. Simple Tan Nails with White Manicure
4. Simple Geometric Details on Tan Almond Nails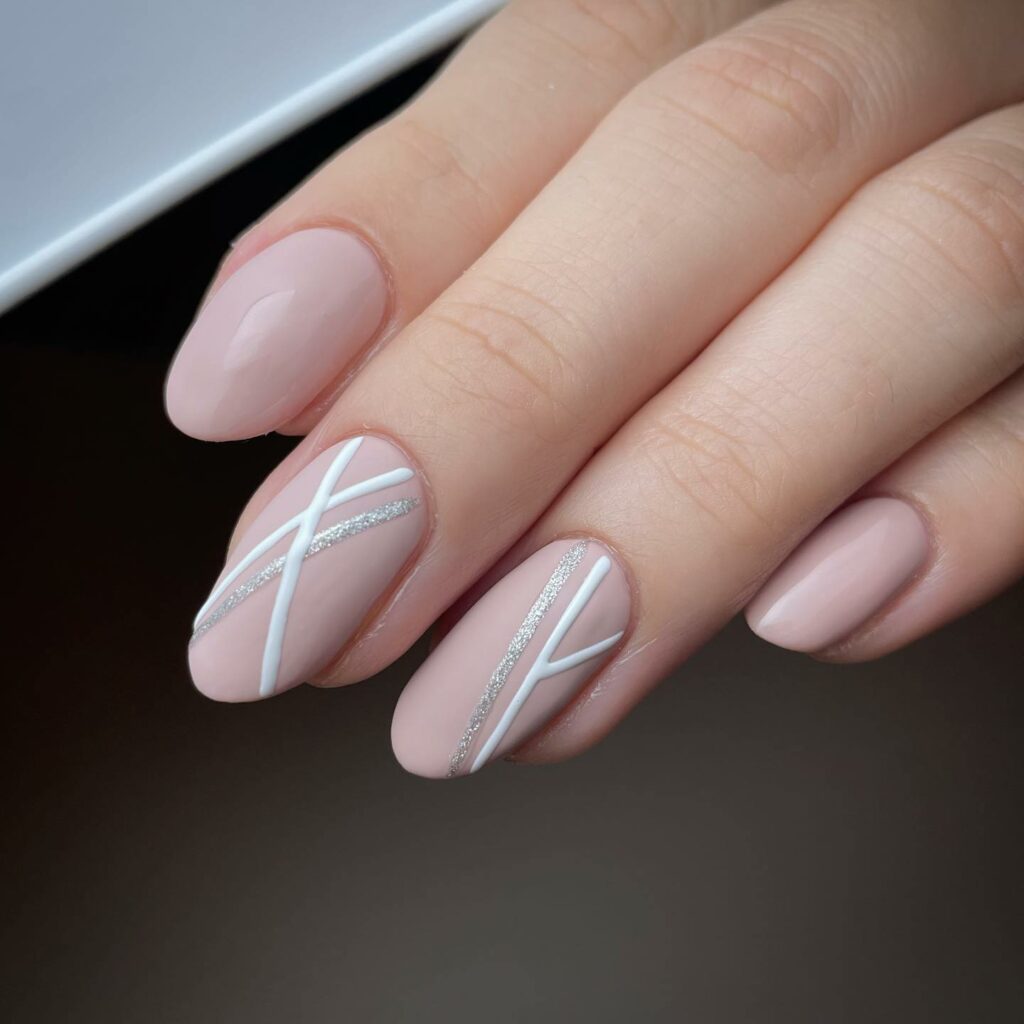 5. Winter Tan Nails with Snowflakes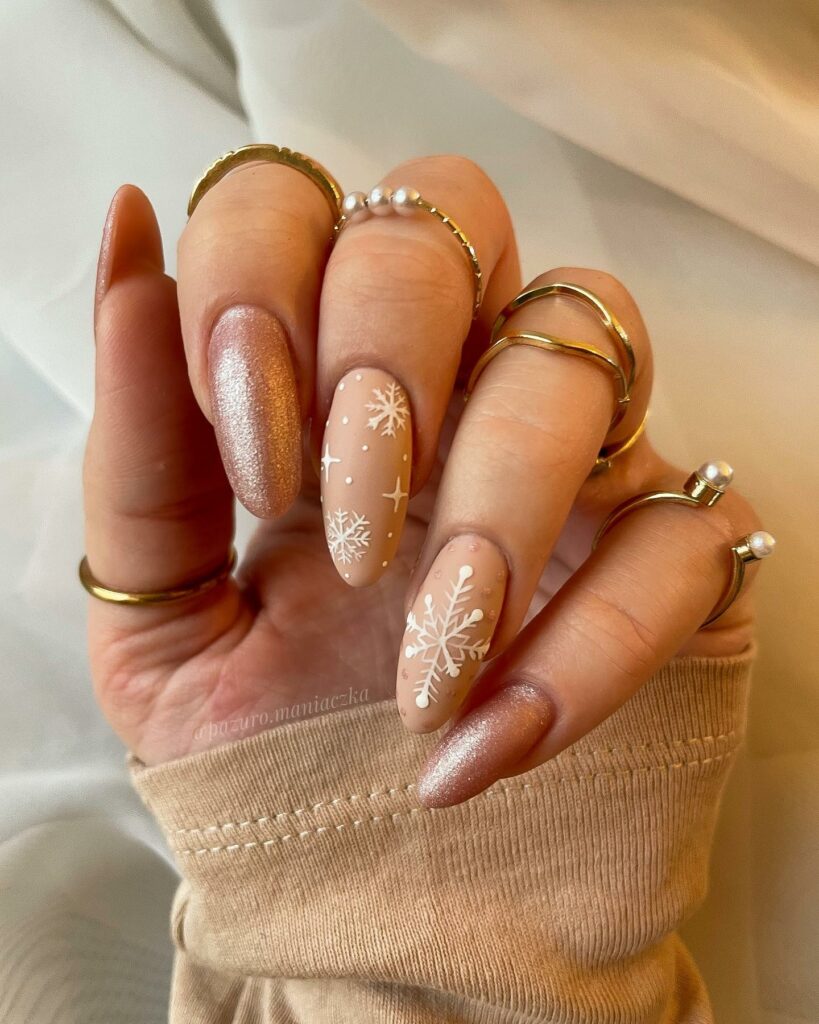 6. Pretty Gemstones on Tan Nails
7. Bridal-Inspired Tan and White Nails with Glitter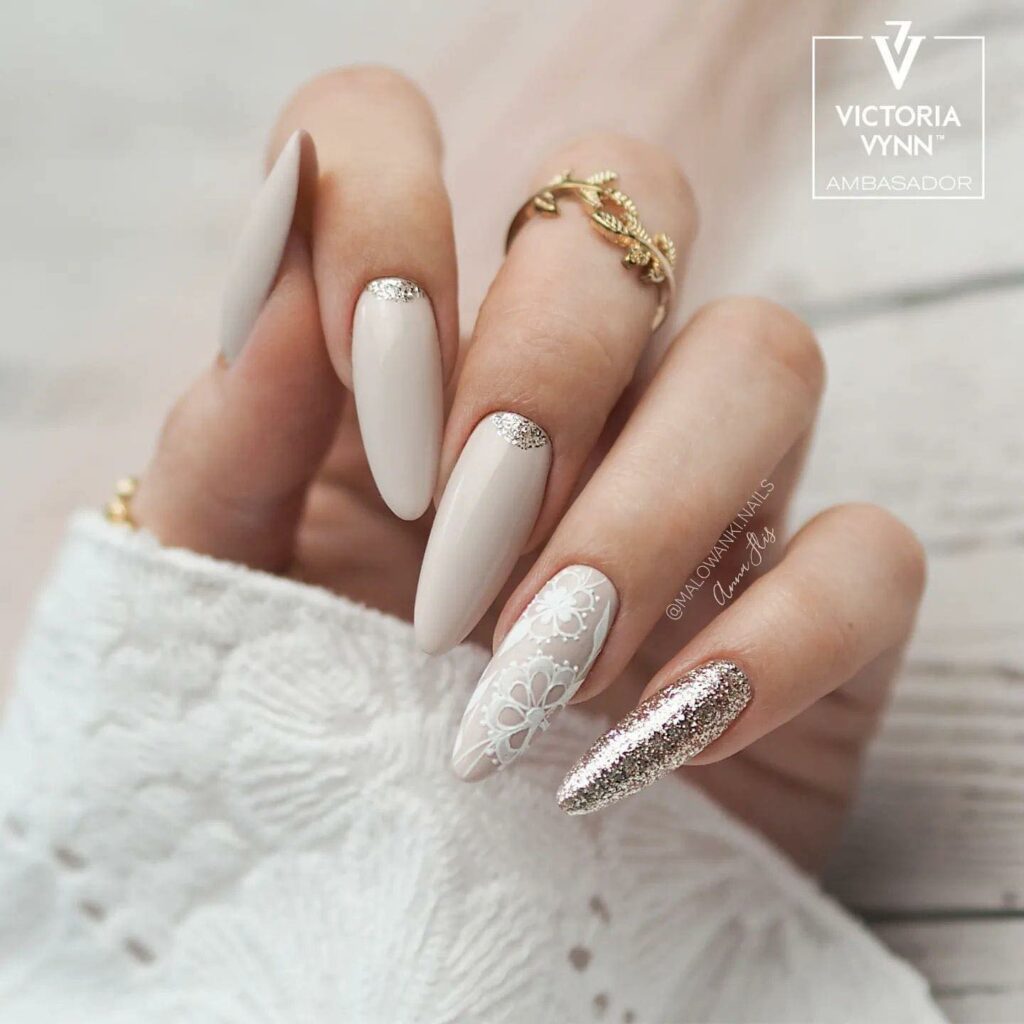 8. Black, White and Tan Dotted Design Nails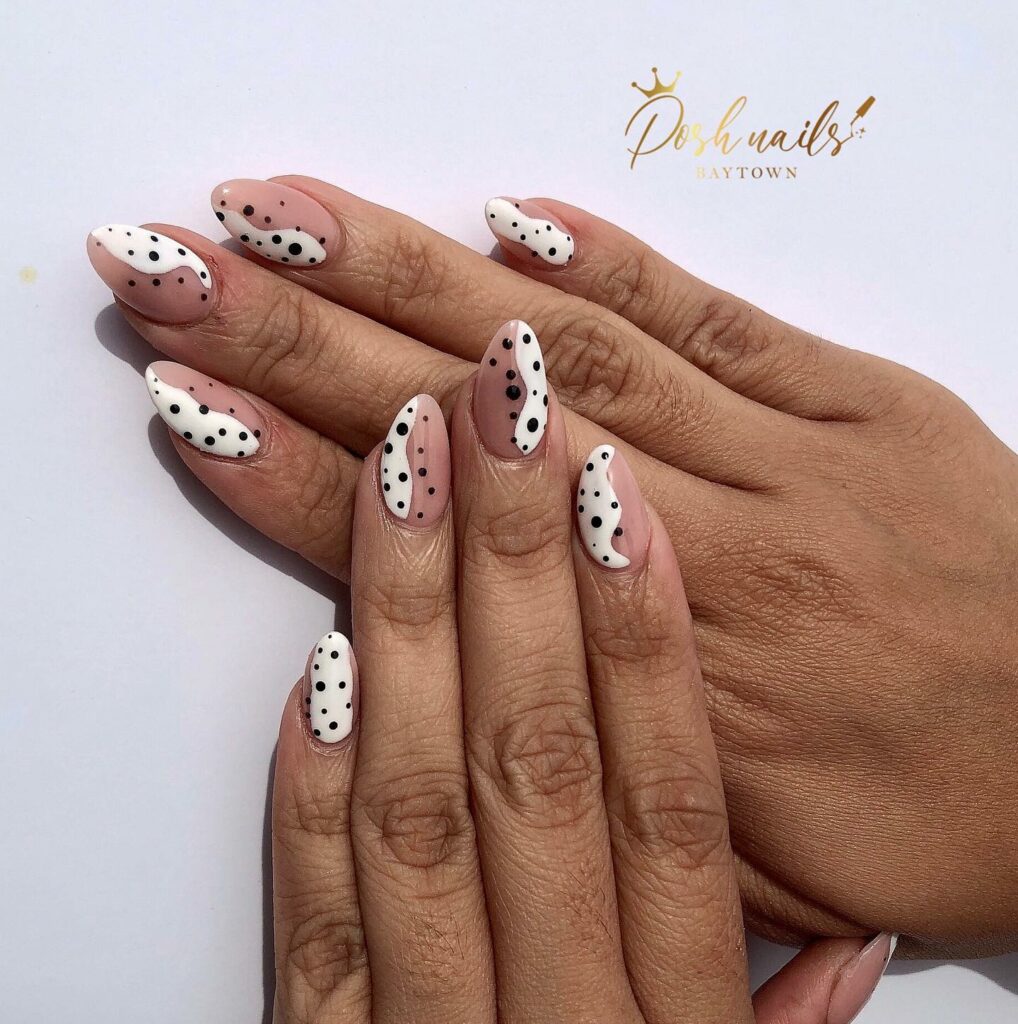 9. Art Stripes with Dark Tan Nails
10. Tan and White Nails with Heart Detail
11. Tan and White Nails with Mixed Frenchie
12. Spring Cute Tan and White Nails
13. Speckled Egg Tan and White Nails
14. Tan and White Nails with Gold Glitter
15. Tan and White Nails with Summer Flowers
16. Tan and White Nails with Swirls
17. Tan and White Nails with Message Stickers
18. Tan and White Nails with Heart Swirls
19. Tan and White Party Nails
20. Tan and White Nails with Gold
21. Tan and White Nails with Flowers
22. Tan and White Winter Nails
23. Tan and White Nails with Gold Detail