Black and silver nails are the perfect look for a party season, holiday season or something extra special to give your nails that sparkle for the weekend.
No matter in which category you fall, you will love the ideas curated by our team for this article. We have selected 30 of the best looks for this manicure, to give you plenty of choices and inspiration for your next nail salon appointment.
First things first – why black and silver?
Black is one of the most popular nail polish choices as it gives you a neutral base that's perfect to pair with any outfit or fit any occasion. Black looks perfect with nearly any nail shape, so you can create a beautiful manicure both for short natural nails, long coffin nails and everything in between.
While silver nail polish is often used in holiday manicures, but also popular for New Year looks, it's a must-have if you're attending a party or a special occasion. When combined with the black base color, the silver really pops and gives your nails that extra sparkle.
2023 Trends for Black and Silver Nails
Here are some of the most popular nail design trends for this color combination:
Stripe nails – a simple and easy way to achieve an interesting look
Confetti nails – adding the silver sparkle with confetti nail glitter is the perfect party look
Statement nail – a simple way to transform a basic manicure, include one signature style nail with silver nail polish while keeping the rest uniform black color
French tips – if you want less color, the design should focus only on French tips. This also works for shorter nails thanks to using these bold colors.
Mix of Matte and Gloss – using two contrasting tones of black will give your nails that extra edge
Intricate nail art – with black nail polish as a base, any nail art will really pop and bring your manicure to life
Night sky nails – create a starry night on your nails with a black nail polish base and a silver sprinkle across all the nails
30 Ideas for Black and Silver Nails
Check below for the cutest ideas for black and silver nails in a variety of different styles – whether you're looking for a manicure for a party, holiday look or something you can wear all day, you will find lots of beautiful options below.
For even more inspiration on the latest nail design trends, don't forget to follow us on Pinterest!
1. Matte, Gloss Black with Silver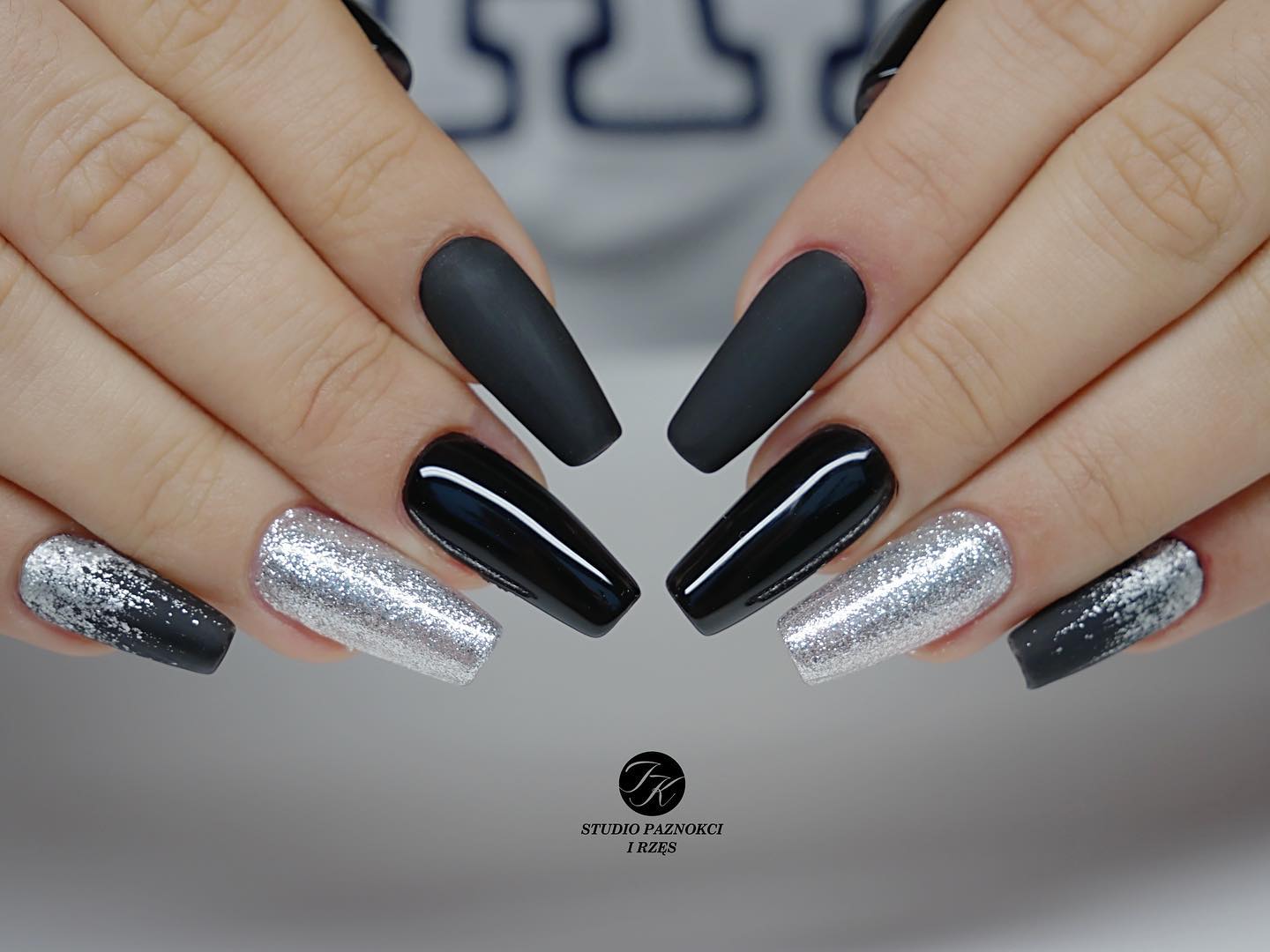 2. Confetti Silver Nails with Black
3. Elegant Black and Silver Stripes
4. White Nail Art with Stripes
5. Festive Flower Nails
6. Black and Silver Nails with French Tips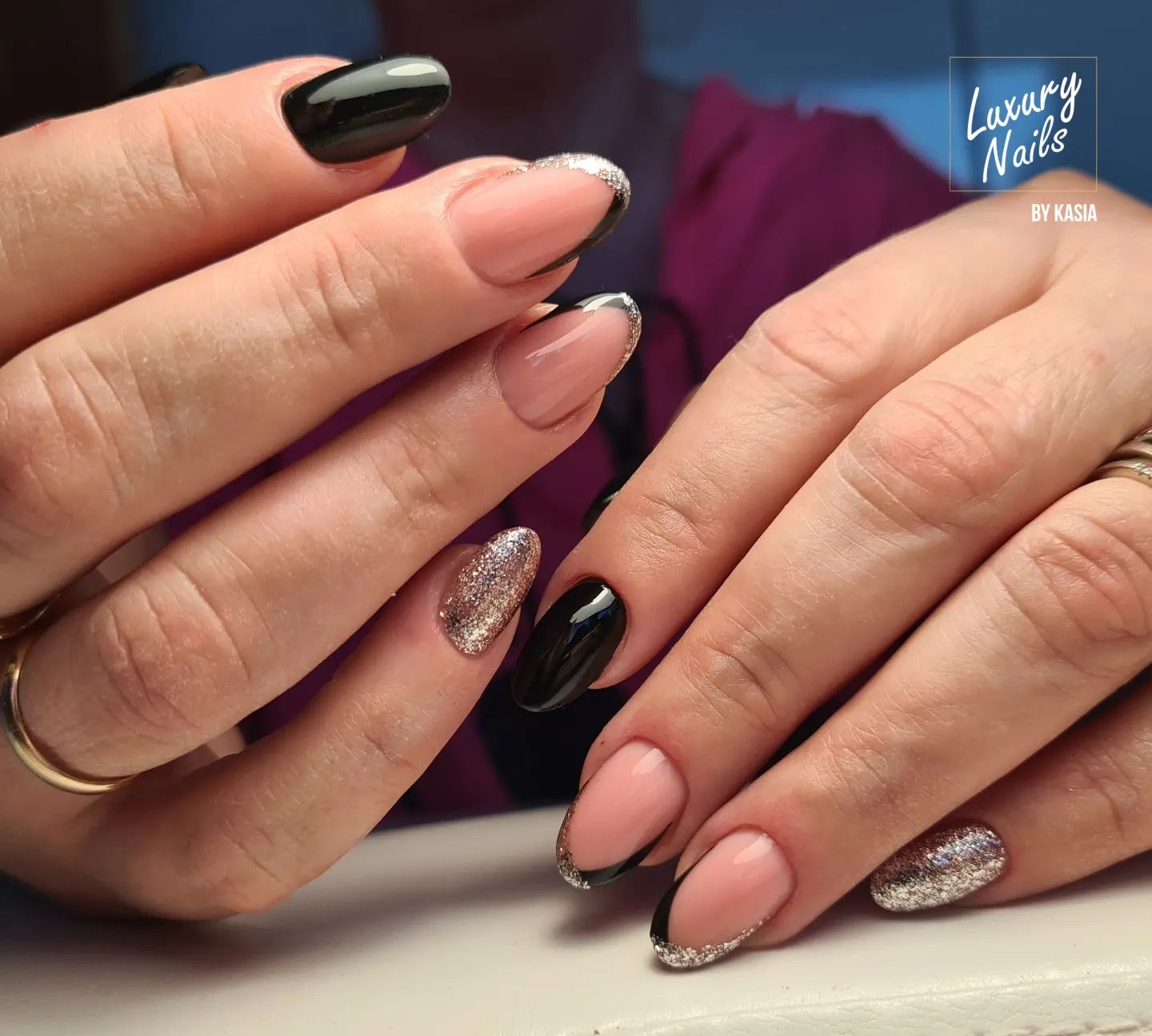 7. Black and Silver Glitter Nails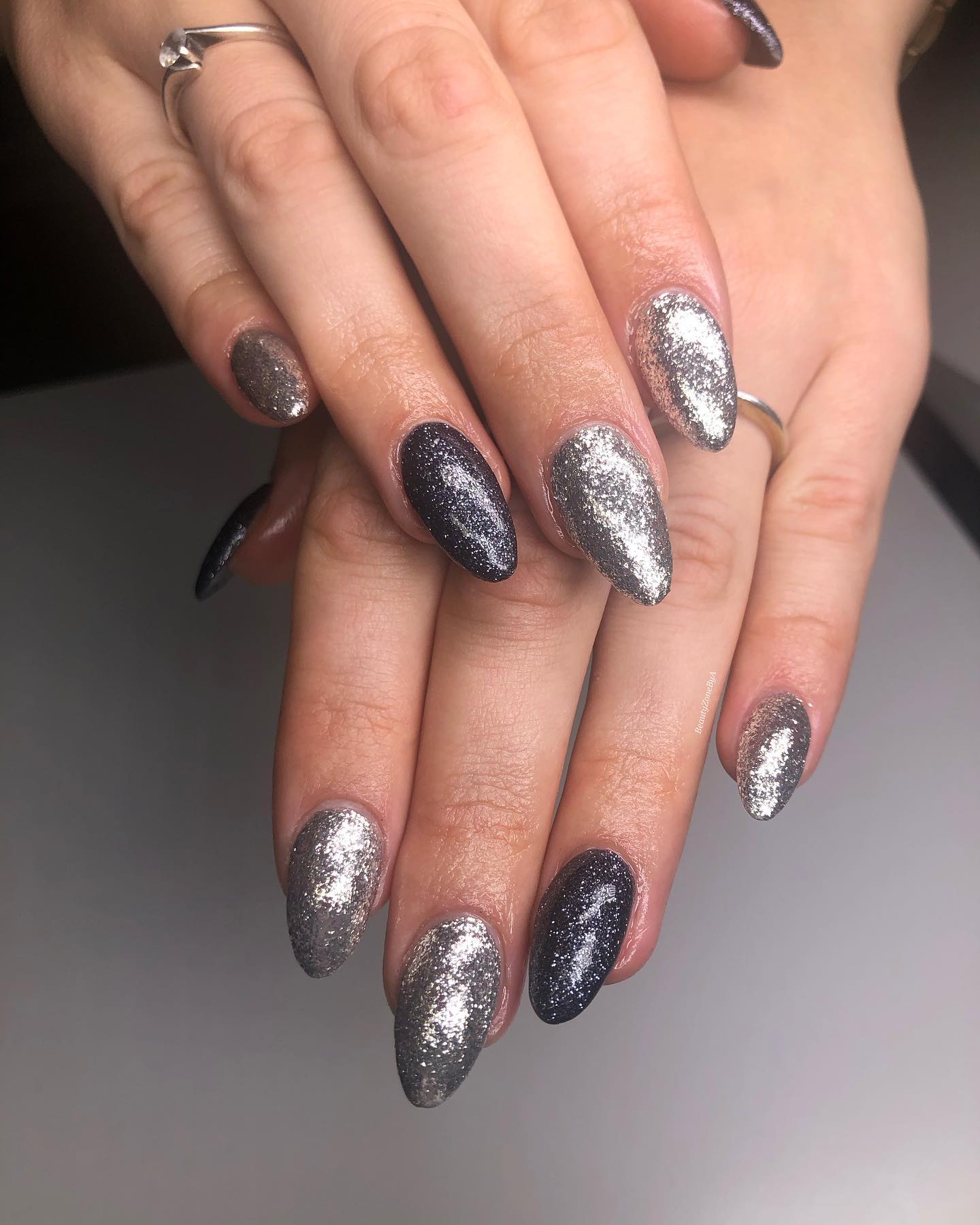 8. Black Nails with Silver Glitter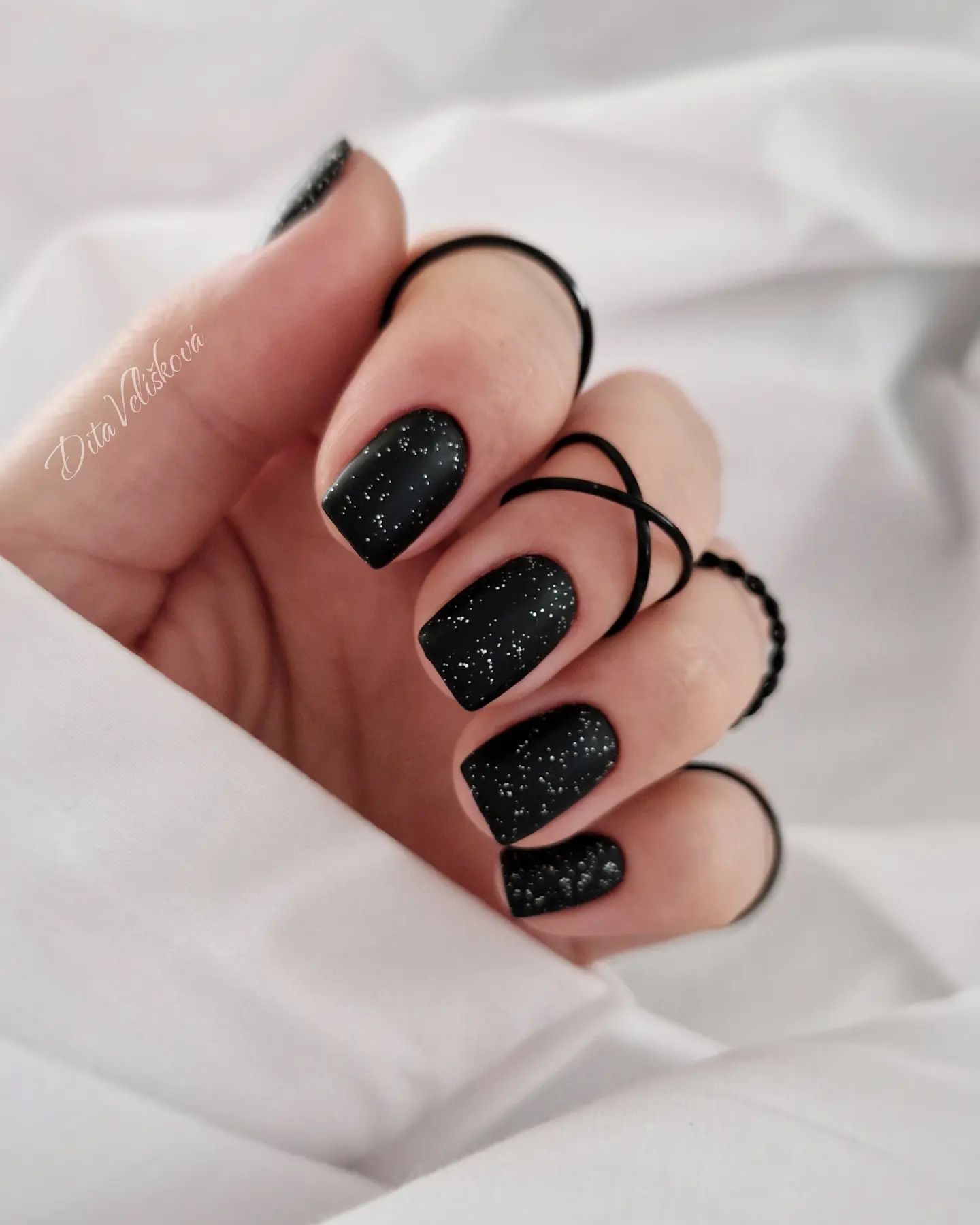 9. Half Black Half Silver Nails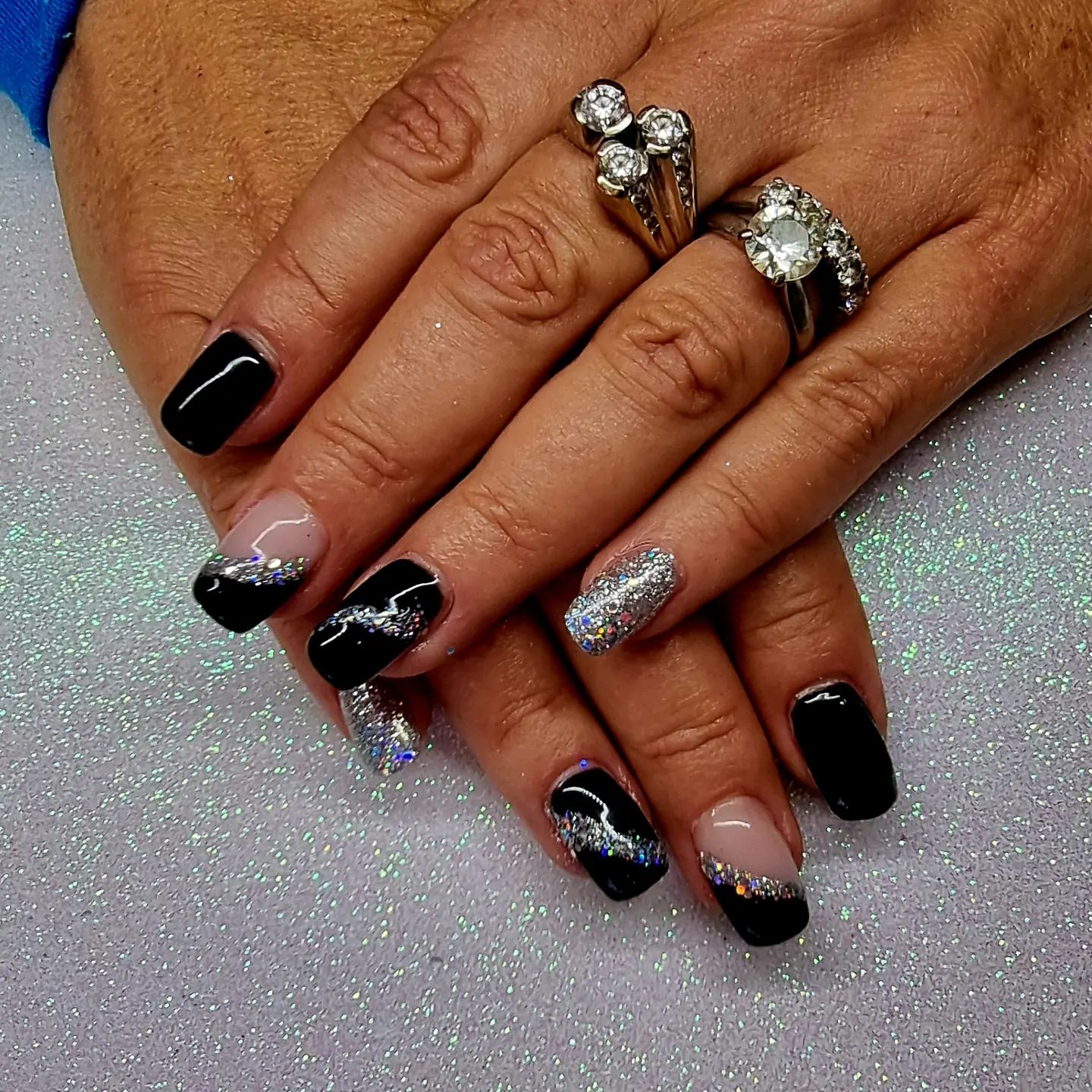 10. Holiday Black and Silver Nails
11. Winter Black and Silver Nails
12. Silver Flame Nails
13. Silver French Tip Black Nails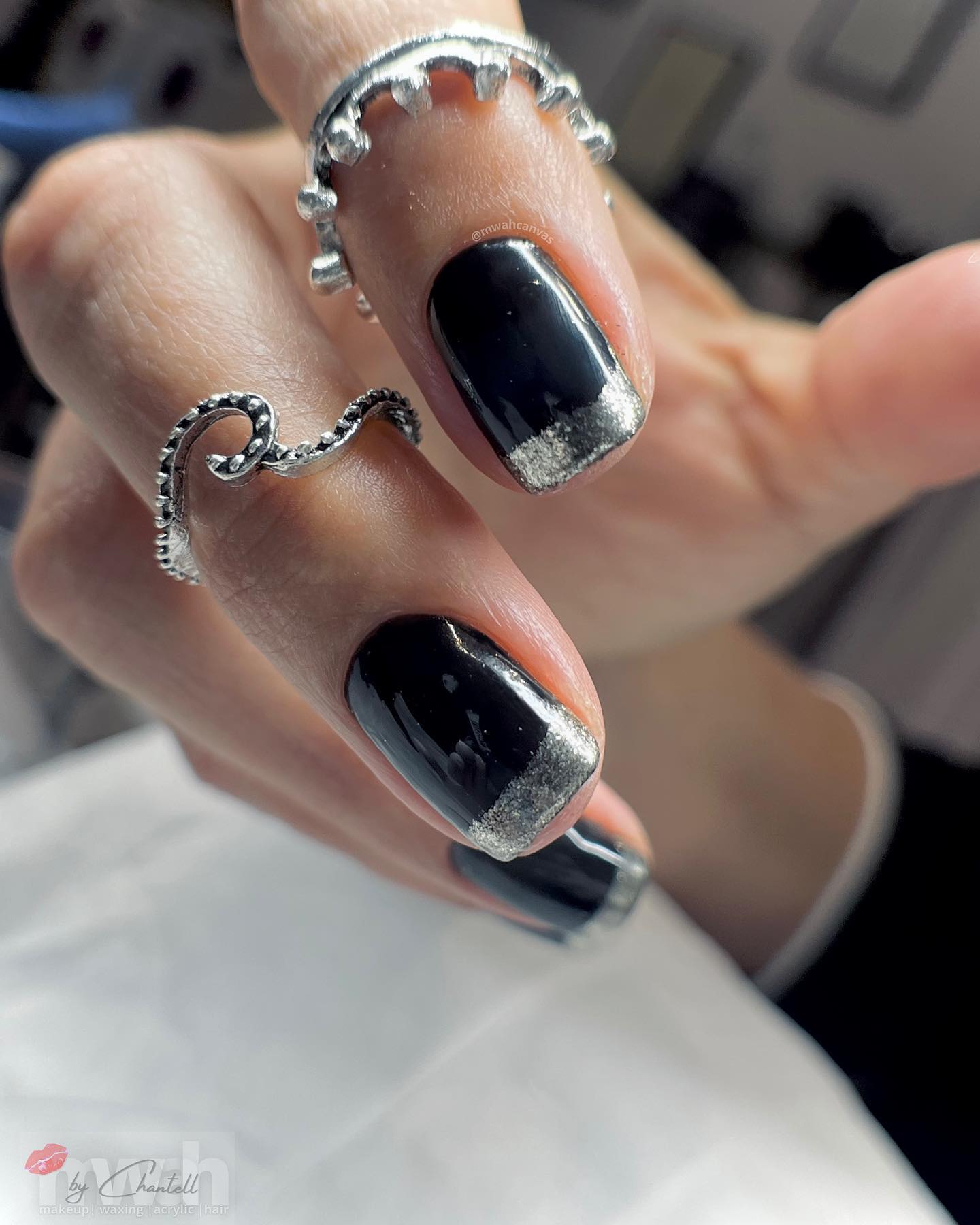 14. Black and Silver Nails with Gems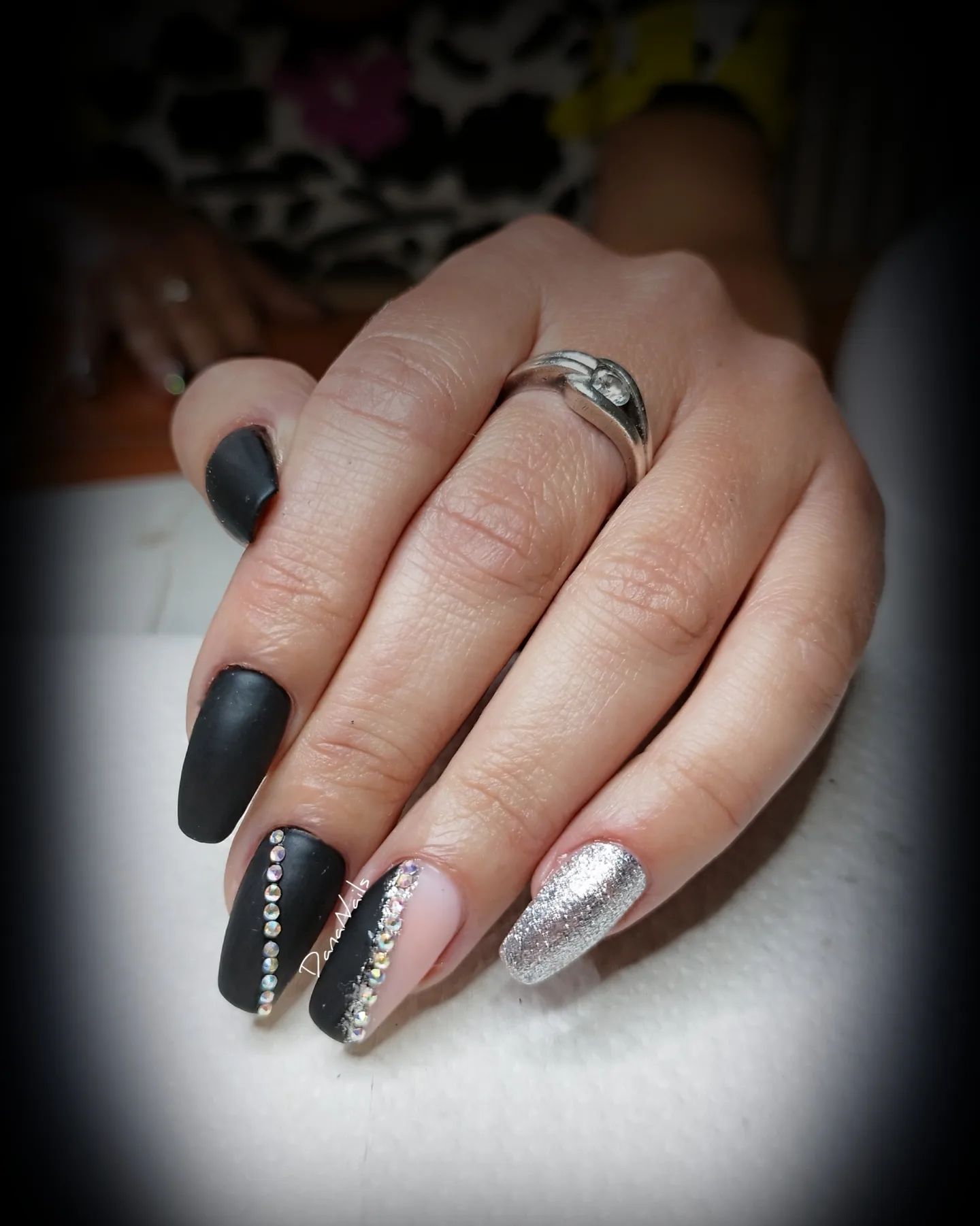 15. Shooting Star Nails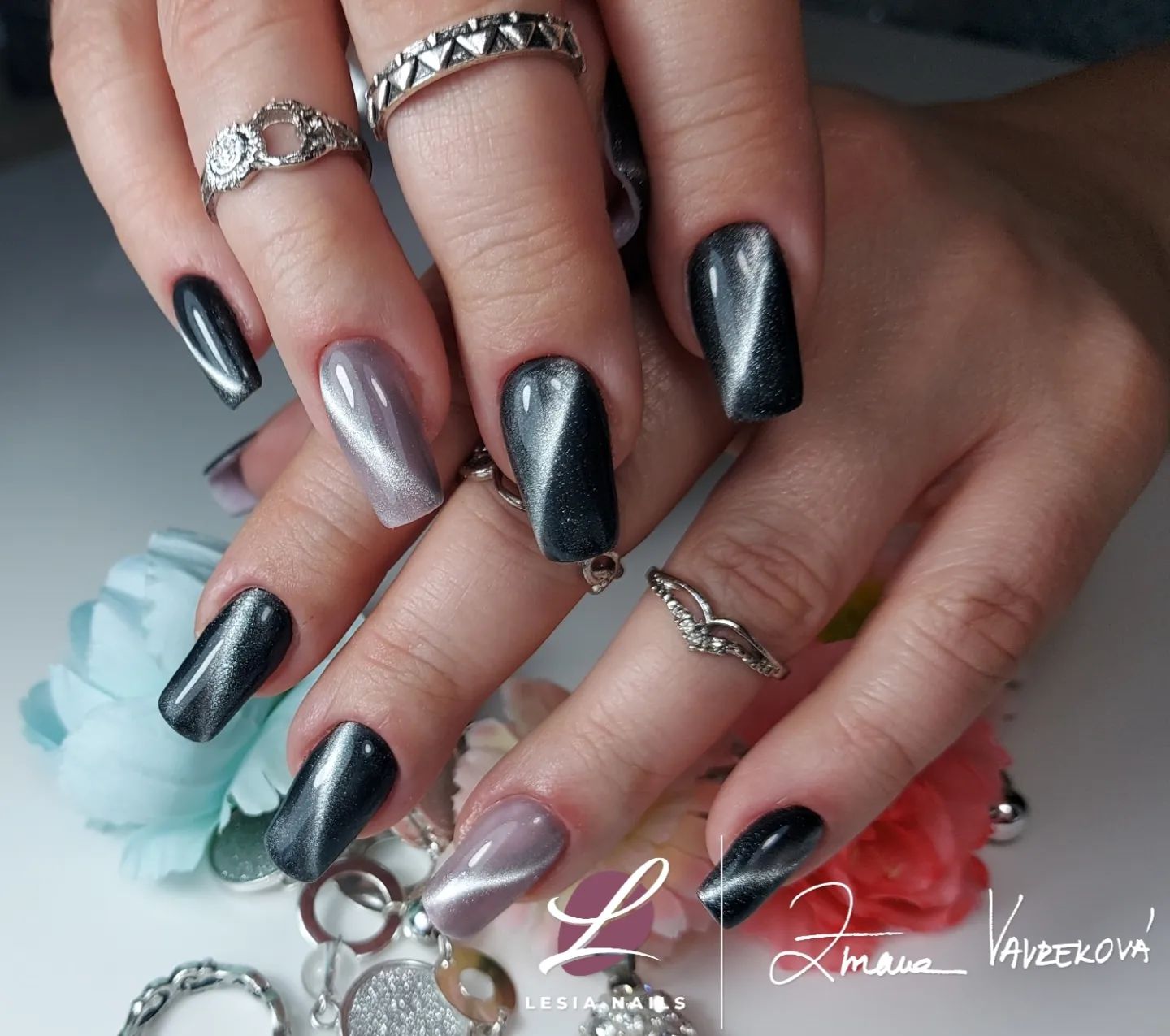 16. Silver Glitter Ombre Nails
17. Statement Silver Glitter Nail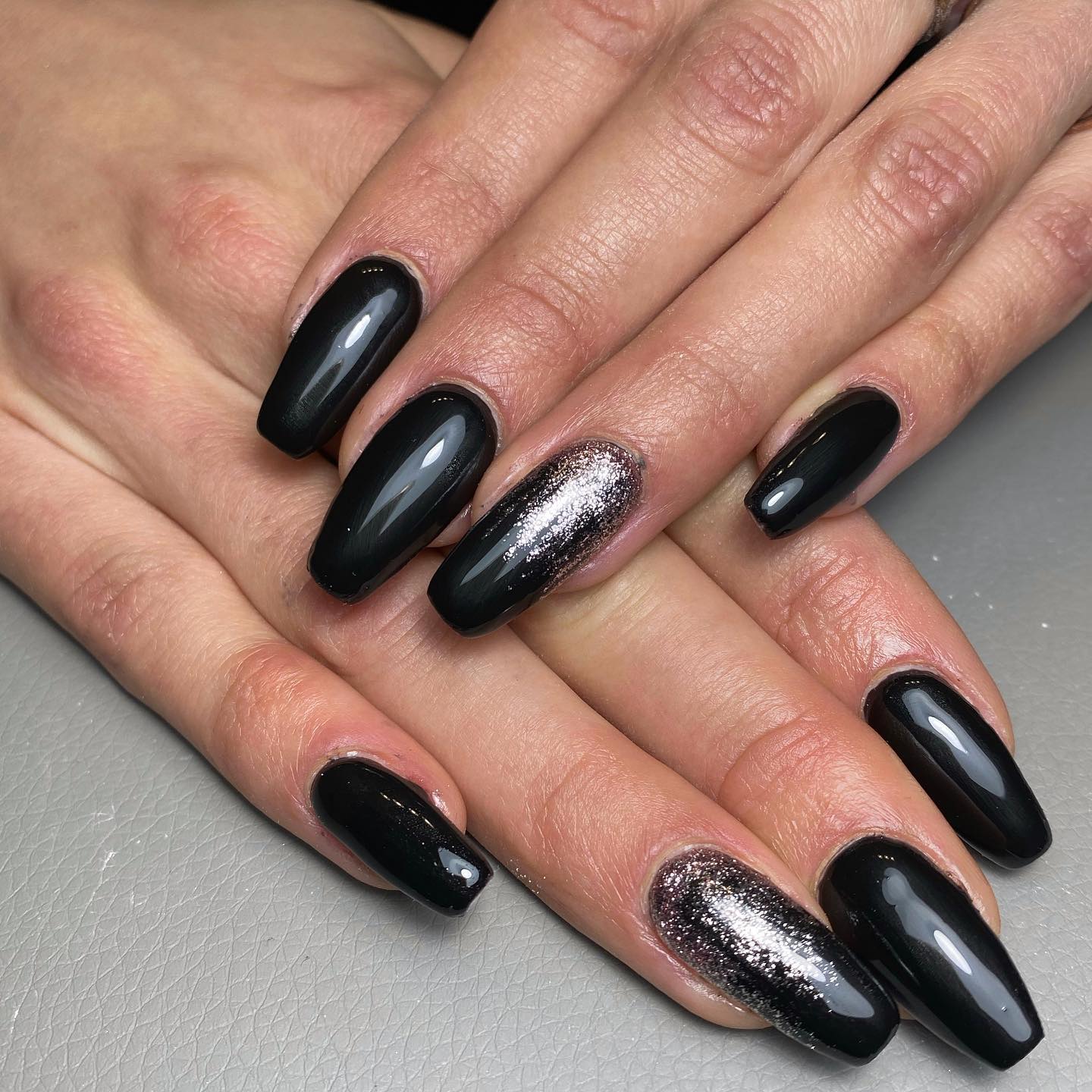 18. Matte Black with One Silver Nail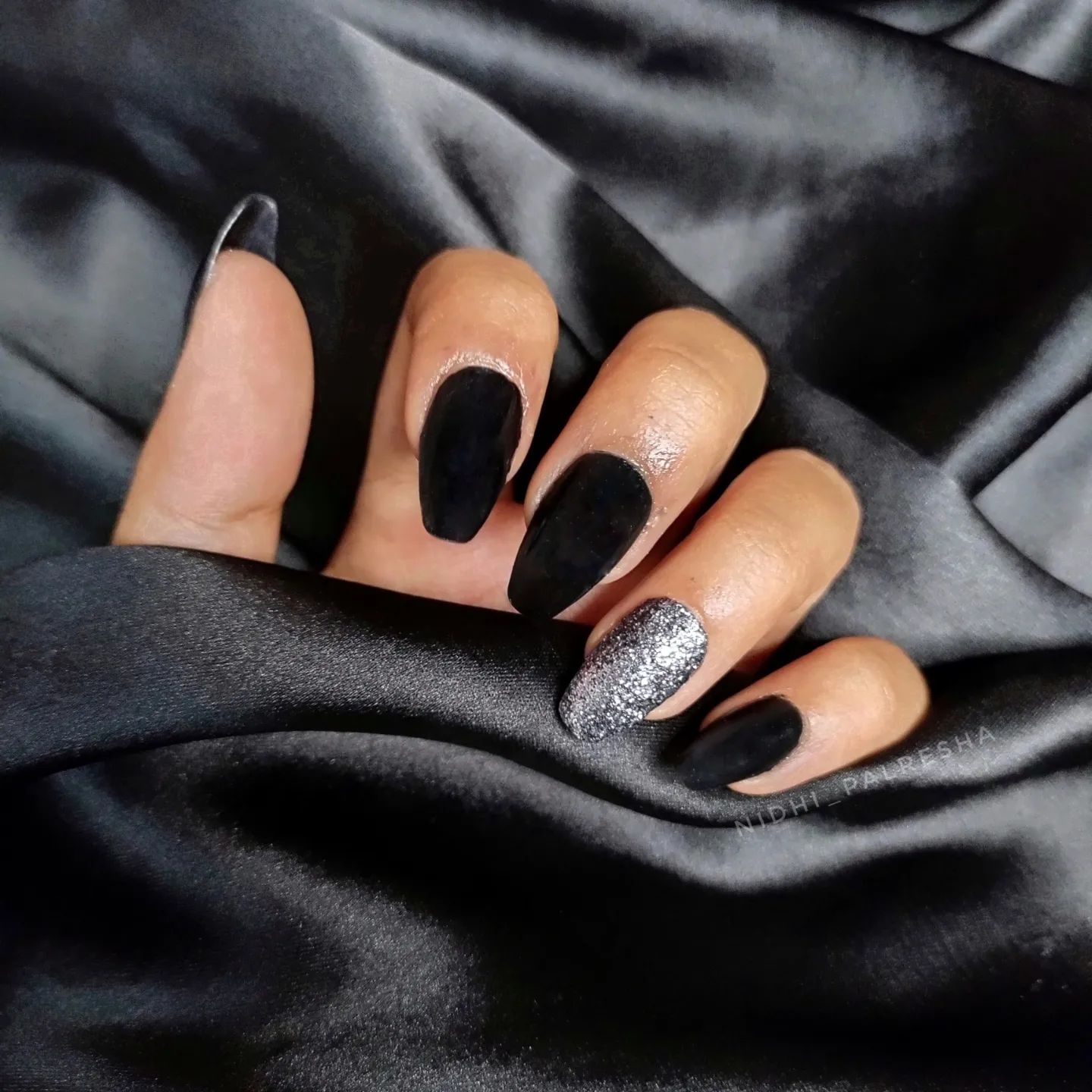 19. Black and Silver French Tips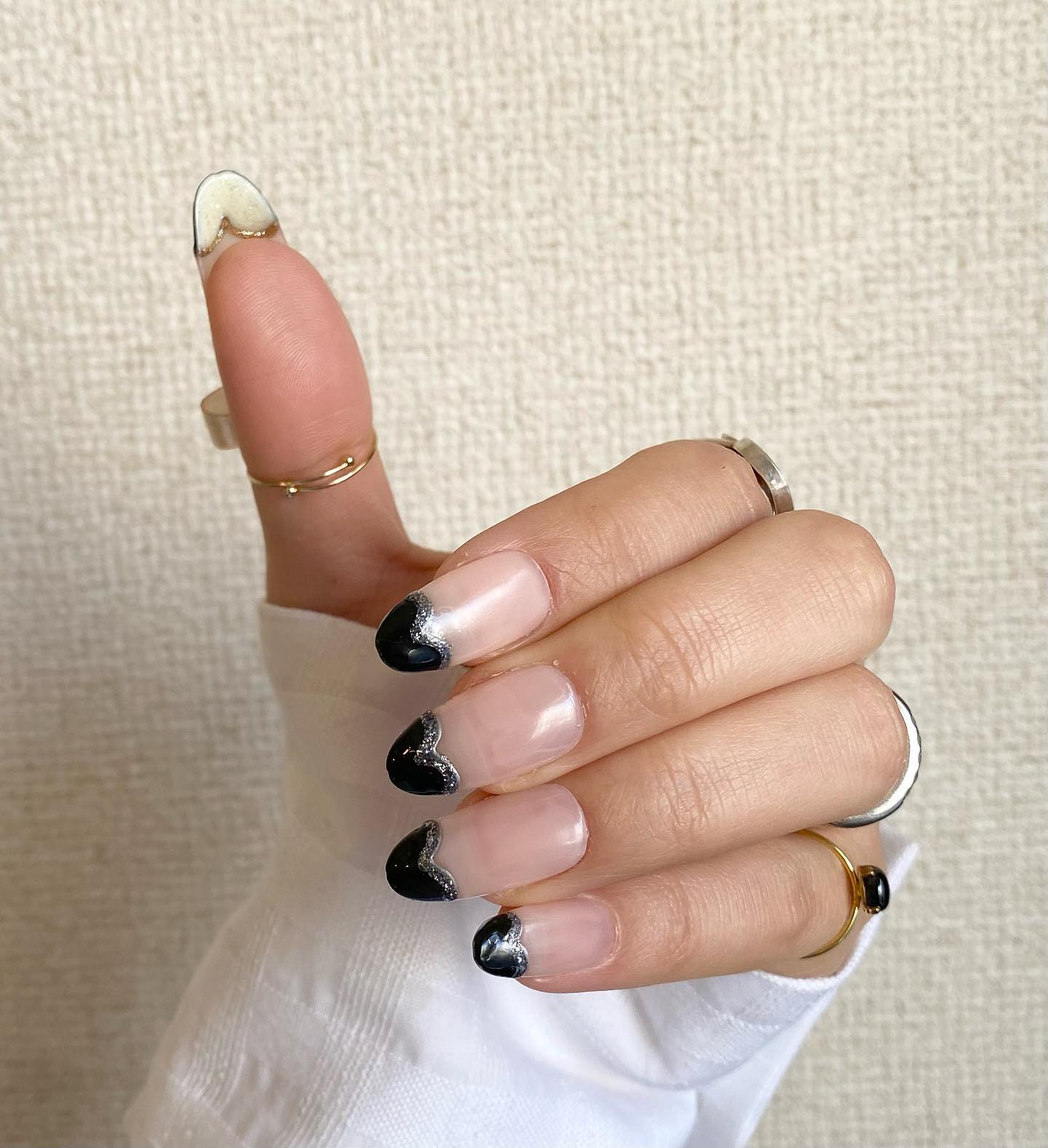 20. Midnight Magic Nails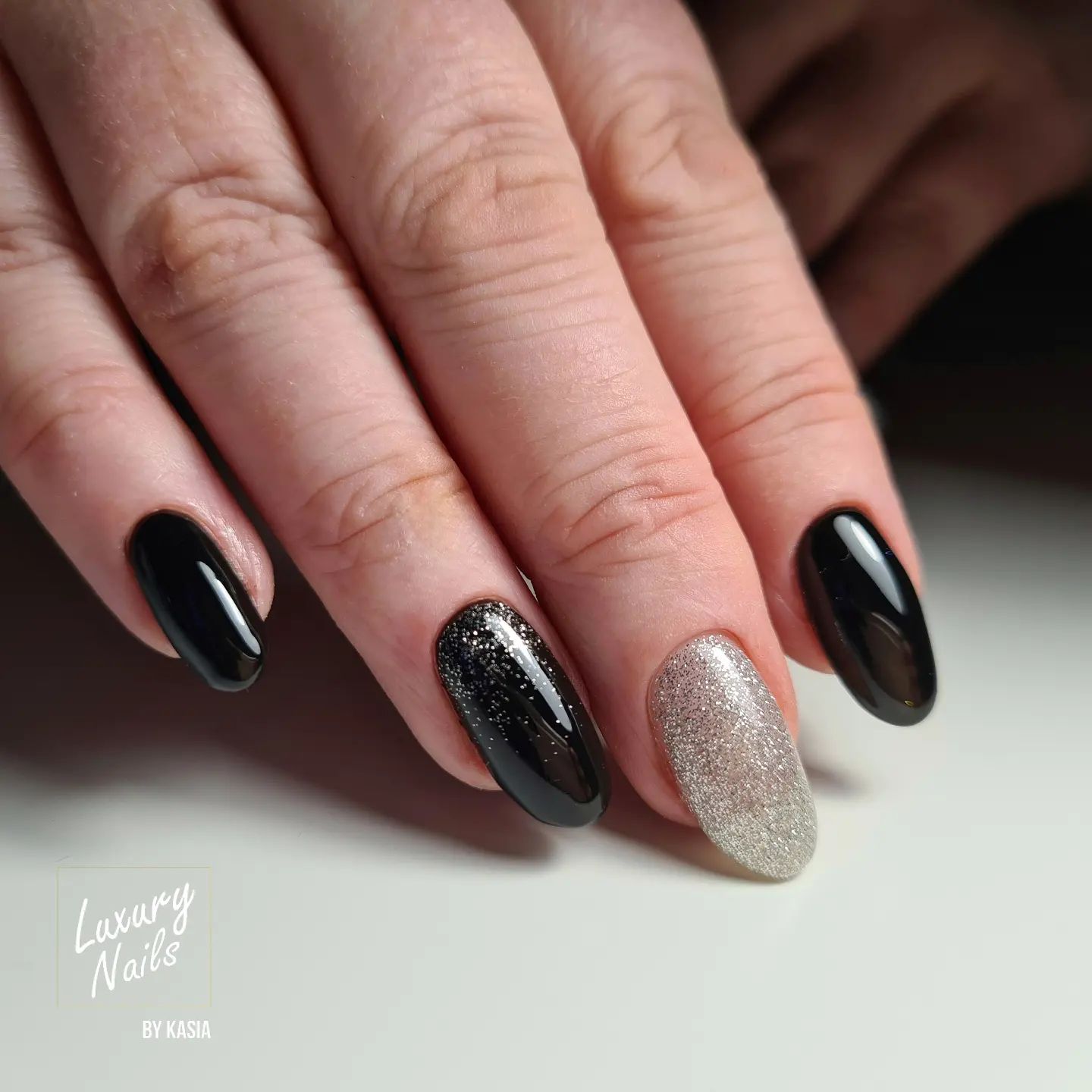 21. Glitter, Chrome and Matte Nails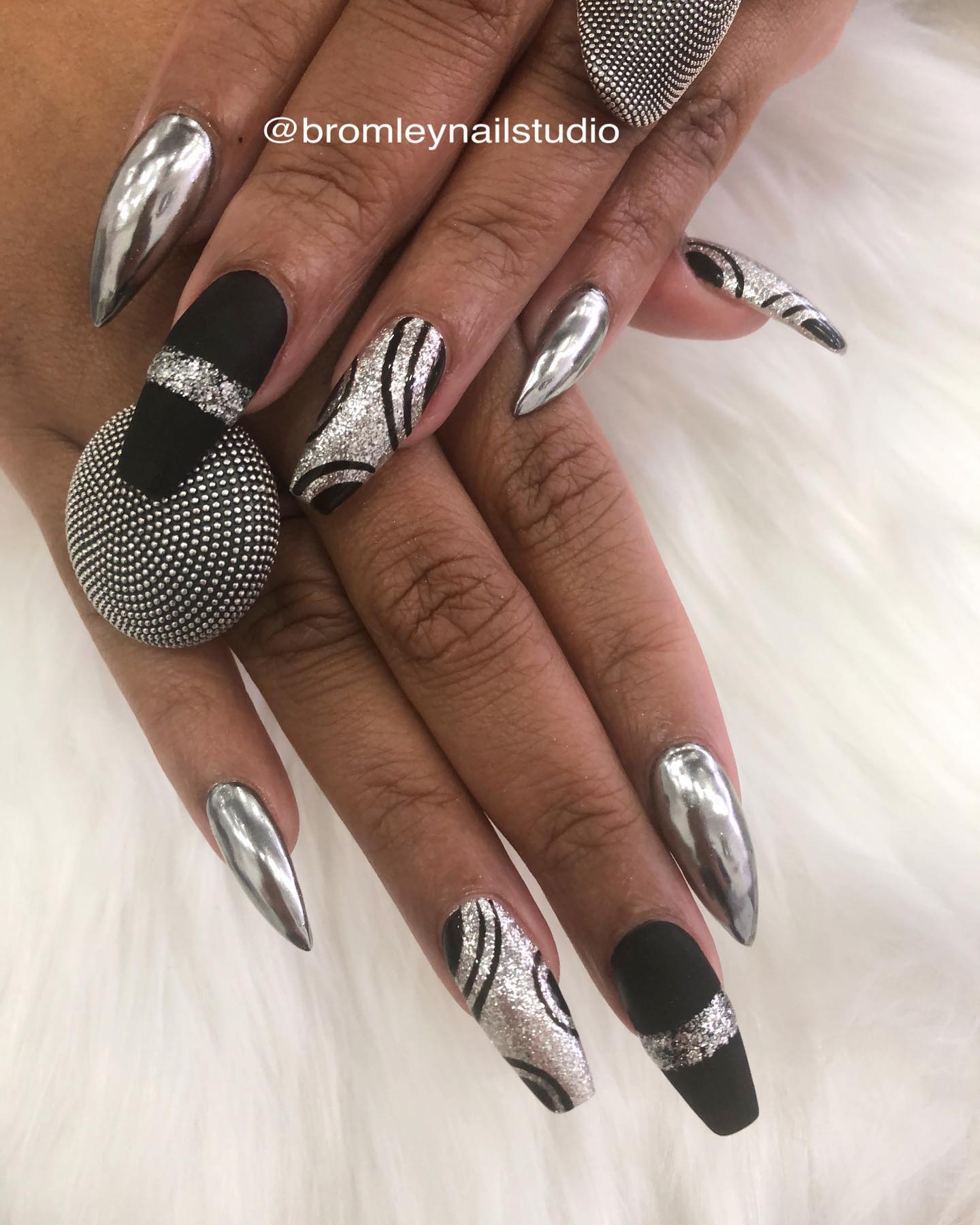 22. Silver Glitter Confetti Nails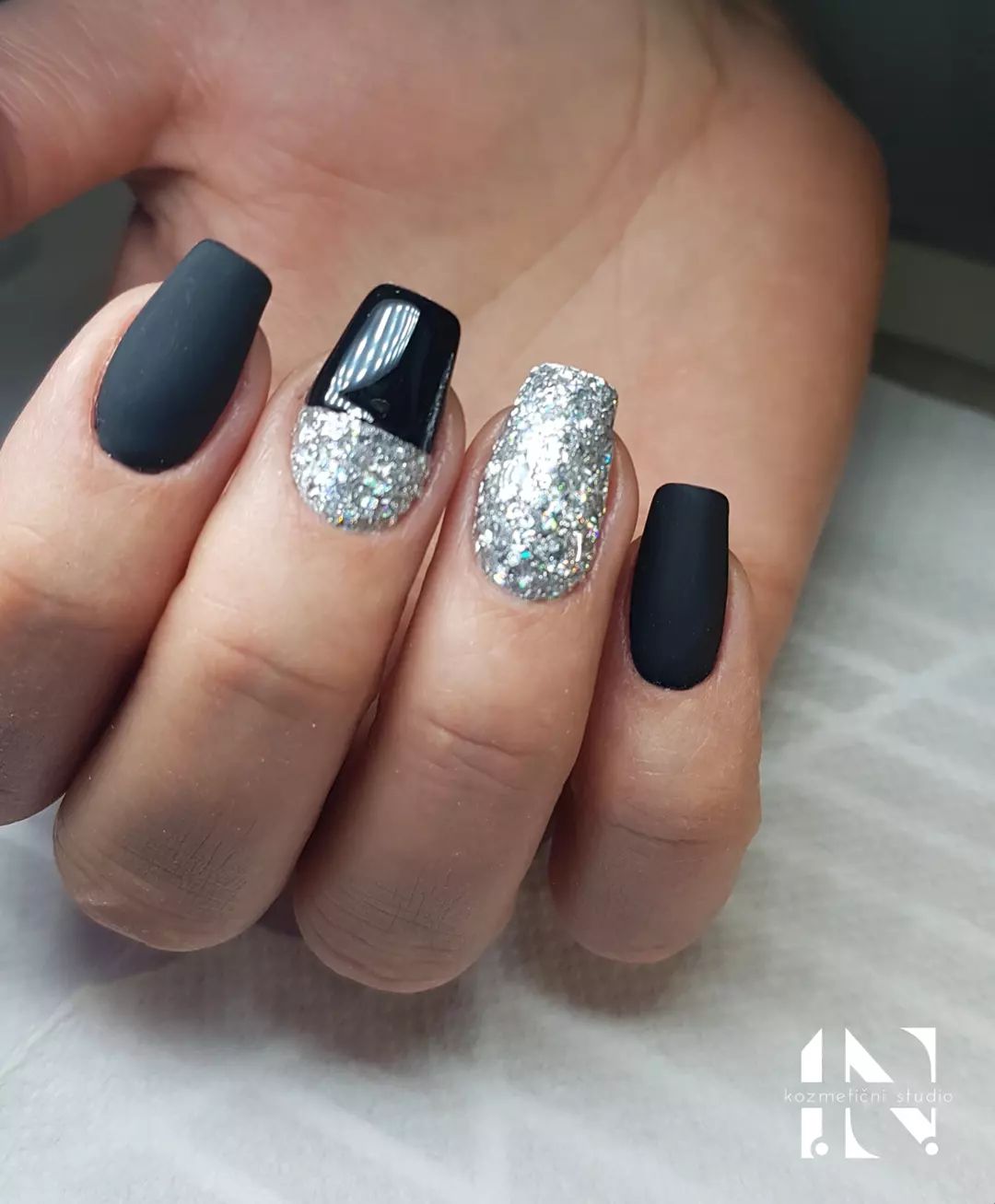 23. Silver Stardust Nails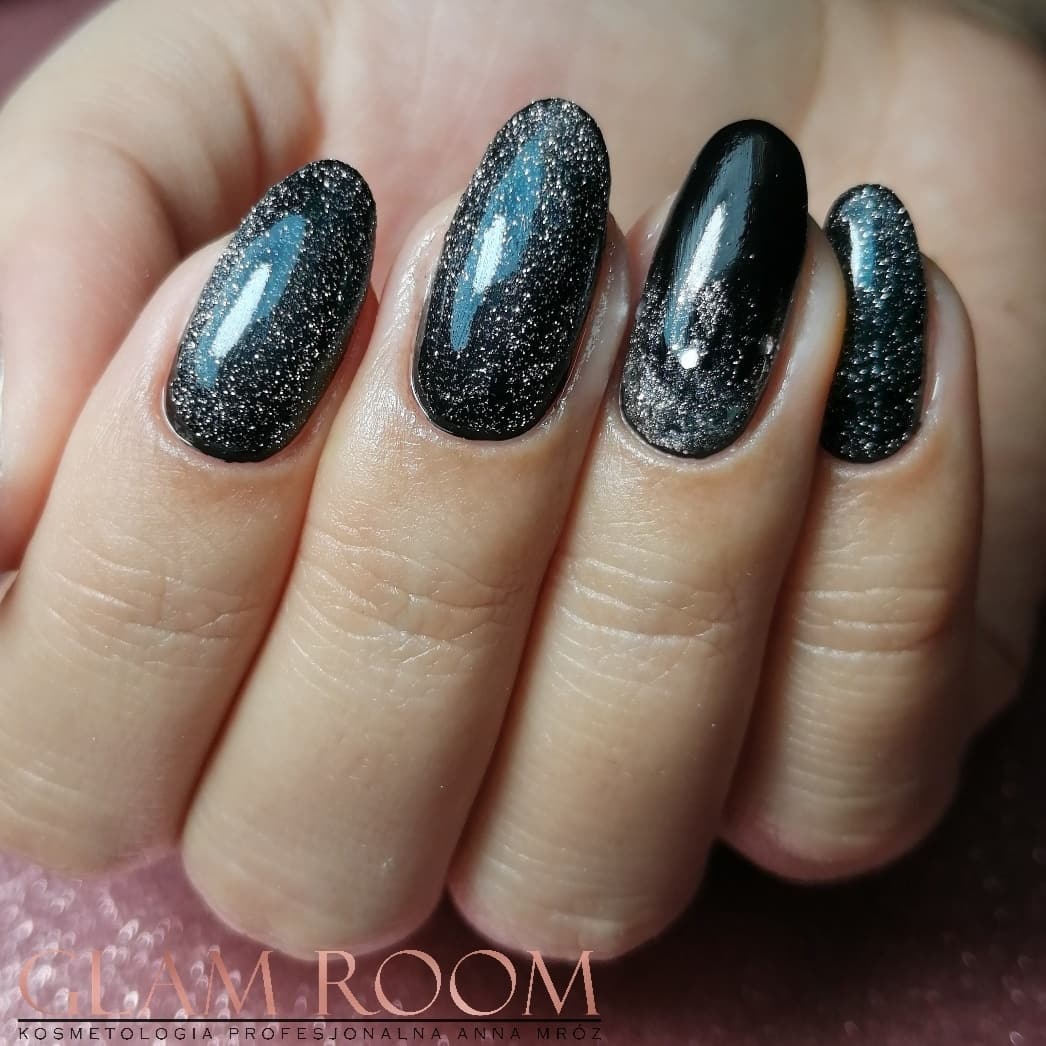 24. Black and Silver Stripe Nails
25. Silver Foil Nails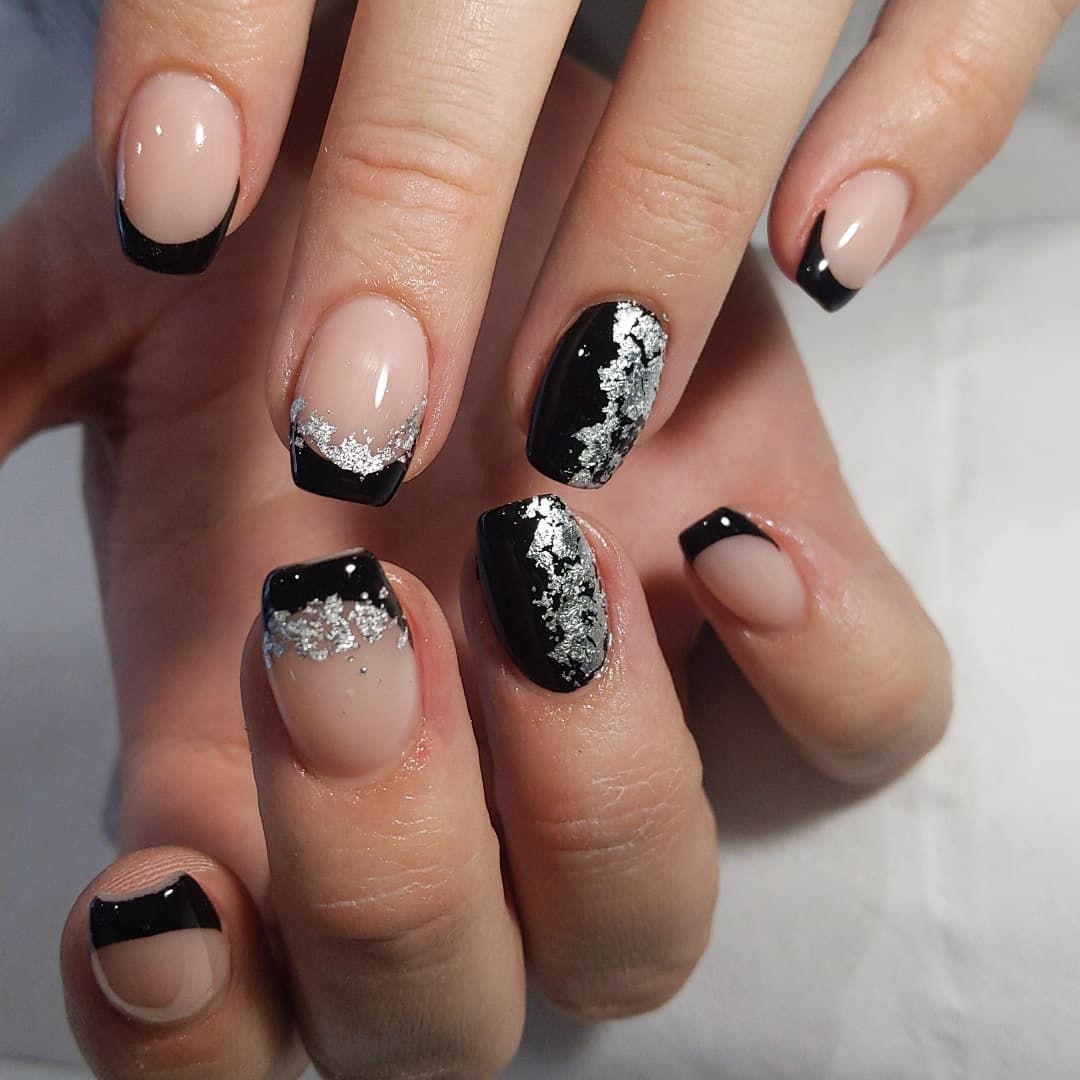 26. Half and Half Single Nail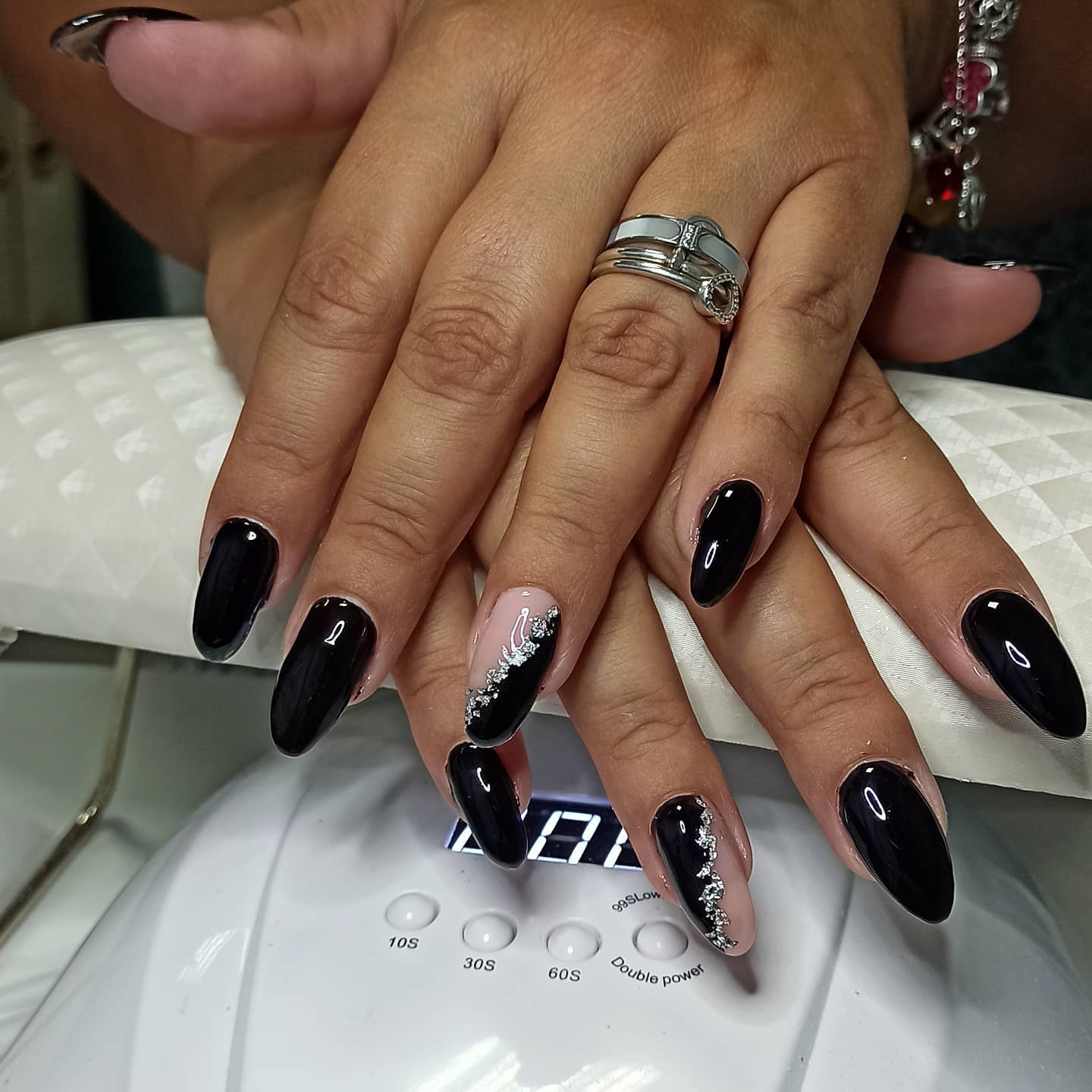 27. Silver Chrome and Black Nails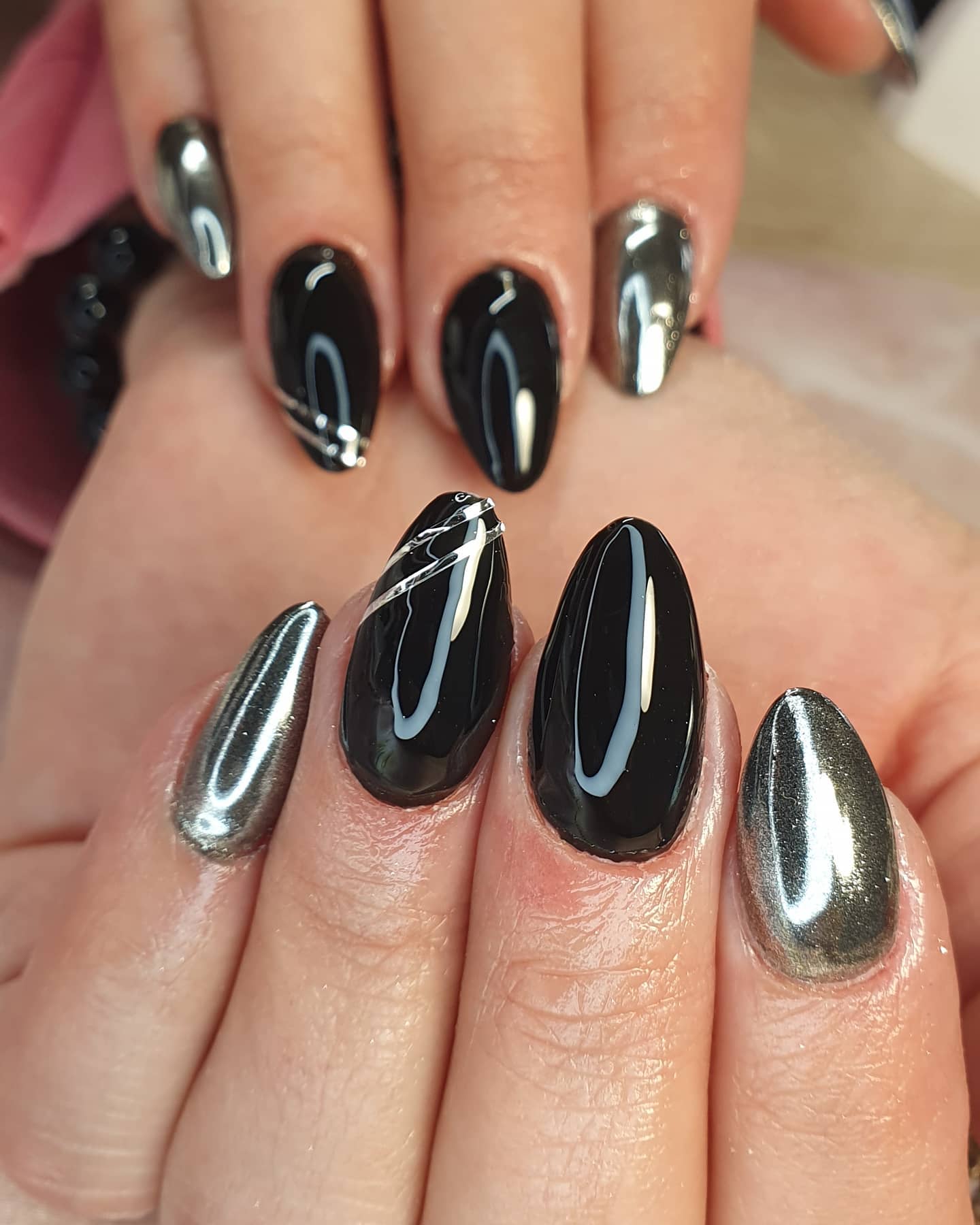 28. Silver Snowflake Nails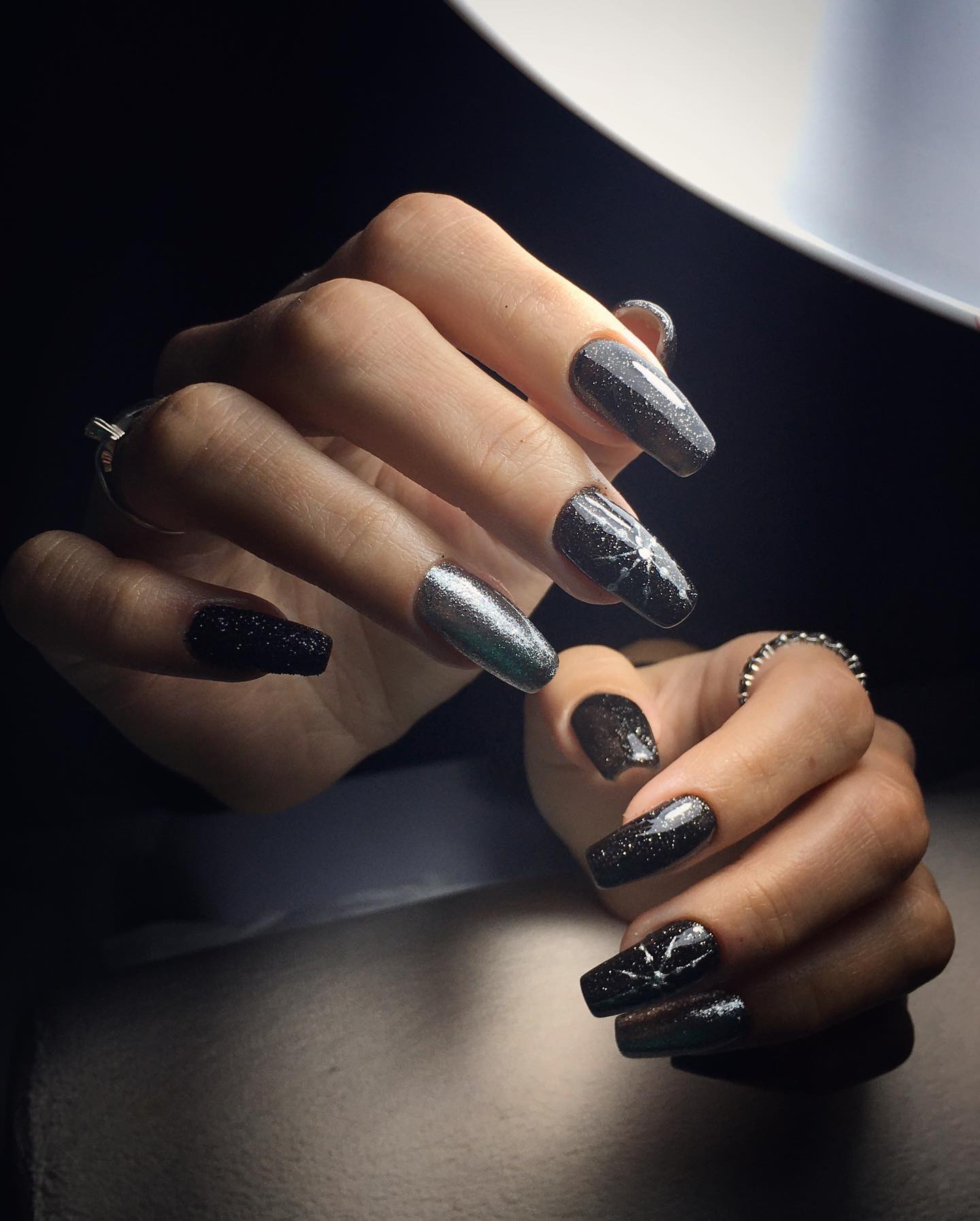 29. Black and Silver Glitter Nails
30. Black Almond Nails with Silver Glitter