If you love the look of a classic French manicure, then you probably know it's available in a range of new colors, including one of the most elegant options of all – black nail polish.
Black French tip acrylic nails are one of the hottest looks of the season, and with so many different designs and nail shapes to choose from, you will struggle to narrow down just one design you love!
You can go very minimalist by adding some small dots to the base of the nail, go for the classic look, add an extra outline under the tip to create a more interesting look, or give your nails the extra sparkle with glitter nail polish or gemstones. No matter what design you choose from, you can't go wrong with black!
In this article, we have curated a collection of over 30 prettiest nail designs for black french tip acrylic nails, spread across different nail shapes and nail lengths. No matter what your personal taste and preferences may be, we're sure you will find lots of inspiration and ideas to take to your next nail salon appointment.
Why Black French Tip Acrylic Nails?
Black French tips are really easy to do at home, with minimal experience, but also elevate to a super sophisticated manicure in the nail salon. They are perfect as everyday wear manicures, but you can dress them up for the weekend by adding some glitter outlines, nail art or even gemstones.
With a neutral color choice like black, it's easy to pair them with any type of outfit and make them look elegant for any occasion.
Video Tutorial: Black French Tip Acrylic Nails
If you would like to try creating this look at home, take a look at this video that will guide you step by step.
Our Picks: 30+ Best Black French Tip Acrylic Nails Ideas
In this collection, you will find ideas for coffin nails, almond nails and even shorter acrylic nails.
To get even more inspiration for manicure for your acrylic nails, visit our Pinterest profile where we add dozens of new nail designs ideas daily.
1. Elegant Black French Tip Acrylic Nails
2. Acrylic Black French Tip Nails
3. Double Line Black French Tip Acrylic Nails
4. Coffin Acrylic Nails with Double Outline
5. Elegant Extended Black French Tips
6. Acrylic French Tips with Gemstones
7. White Acrylic French Tips with Nail Art
8. Heart Shaped Black French Acrylic Tips
9. Extended Black French Tip Acrylic Nails
10. White Acrylic French Tip Nails
11. Black French Tip Acrylic Nails with Glitter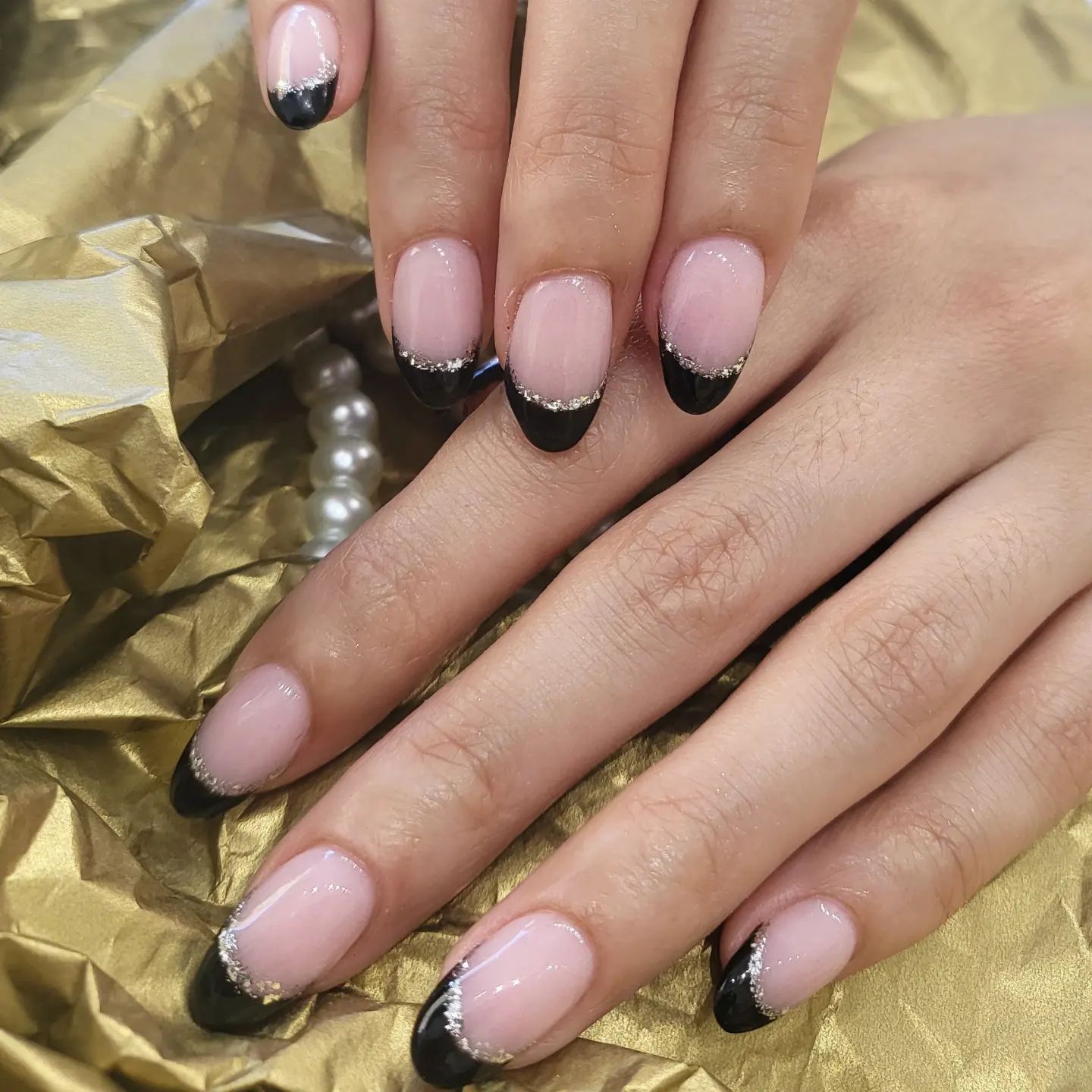 12. Arrow Shaped Black Acrylic Tips
13. Gold Glitter with Black French Tip Nails
14. Winter Black Acrylic French Tips
15. Arrow Shape Black French Acrylic Tips
16. Black French Tips with Glitter Base Color
17. White Outline on Almond Nails
18. Smoke Effect Acrylic French Tips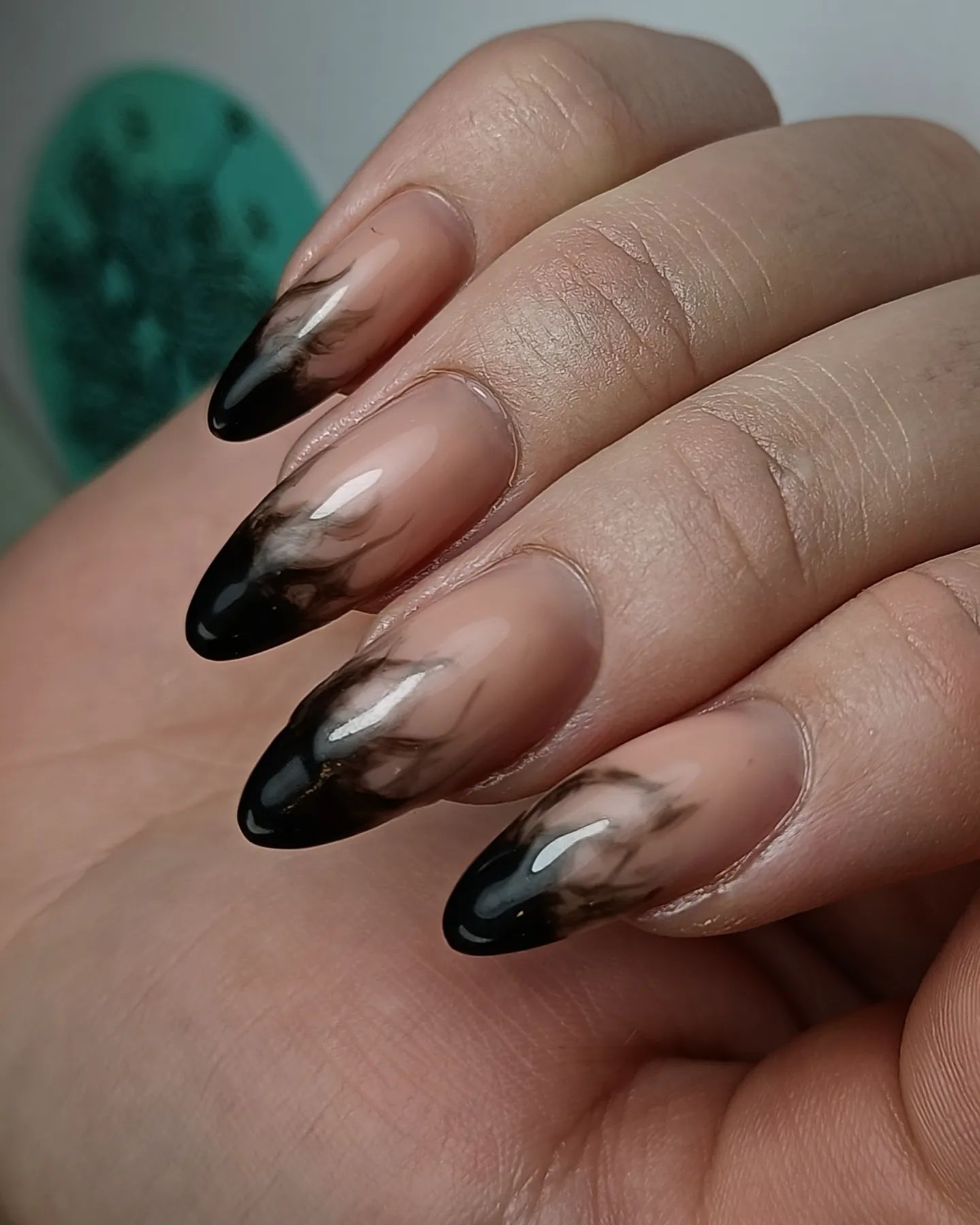 19. Rounded Acrylic French Tips on Almond Nails
20. Black French Tip Acrylic Nails with Half Moon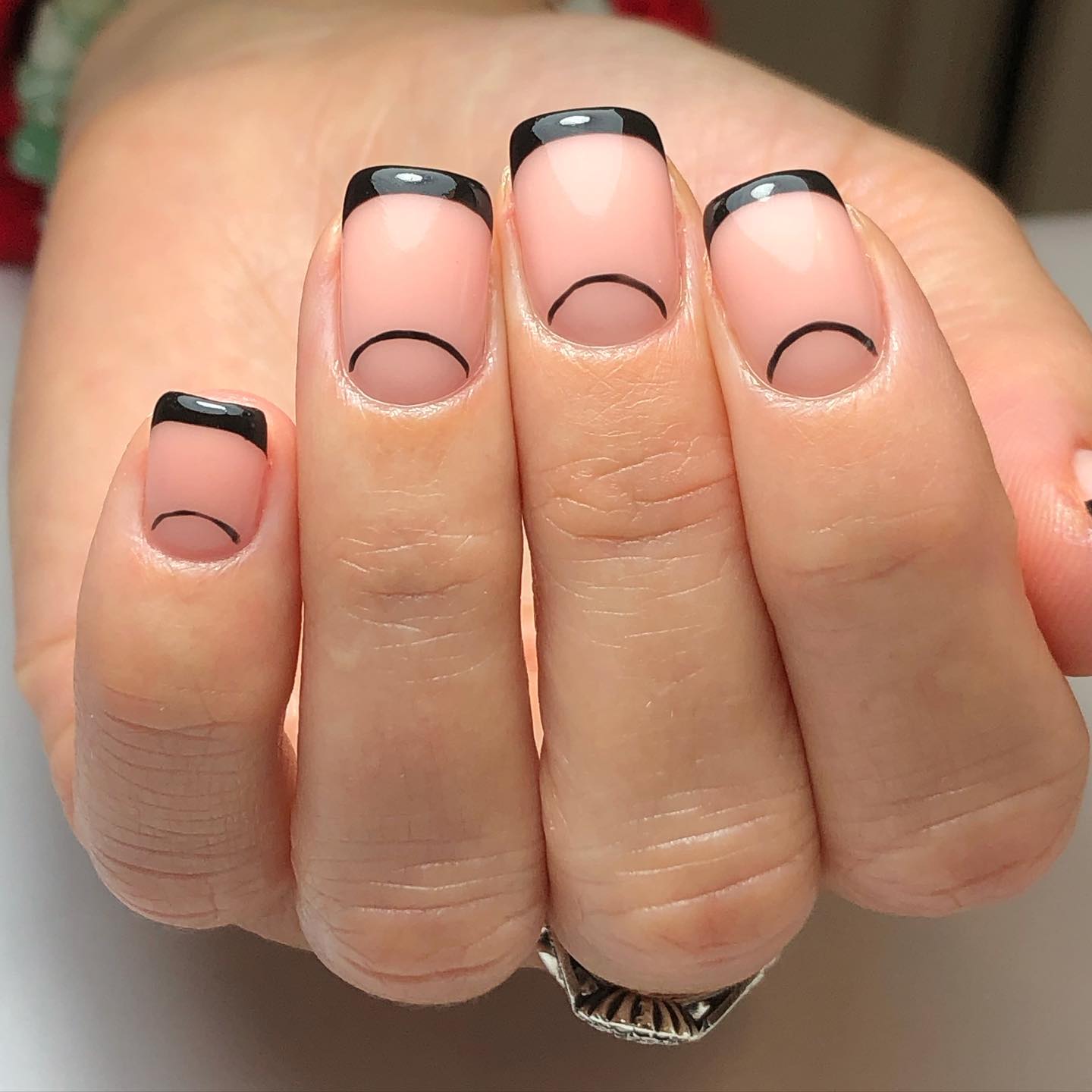 21. Blended Acrylic French Tips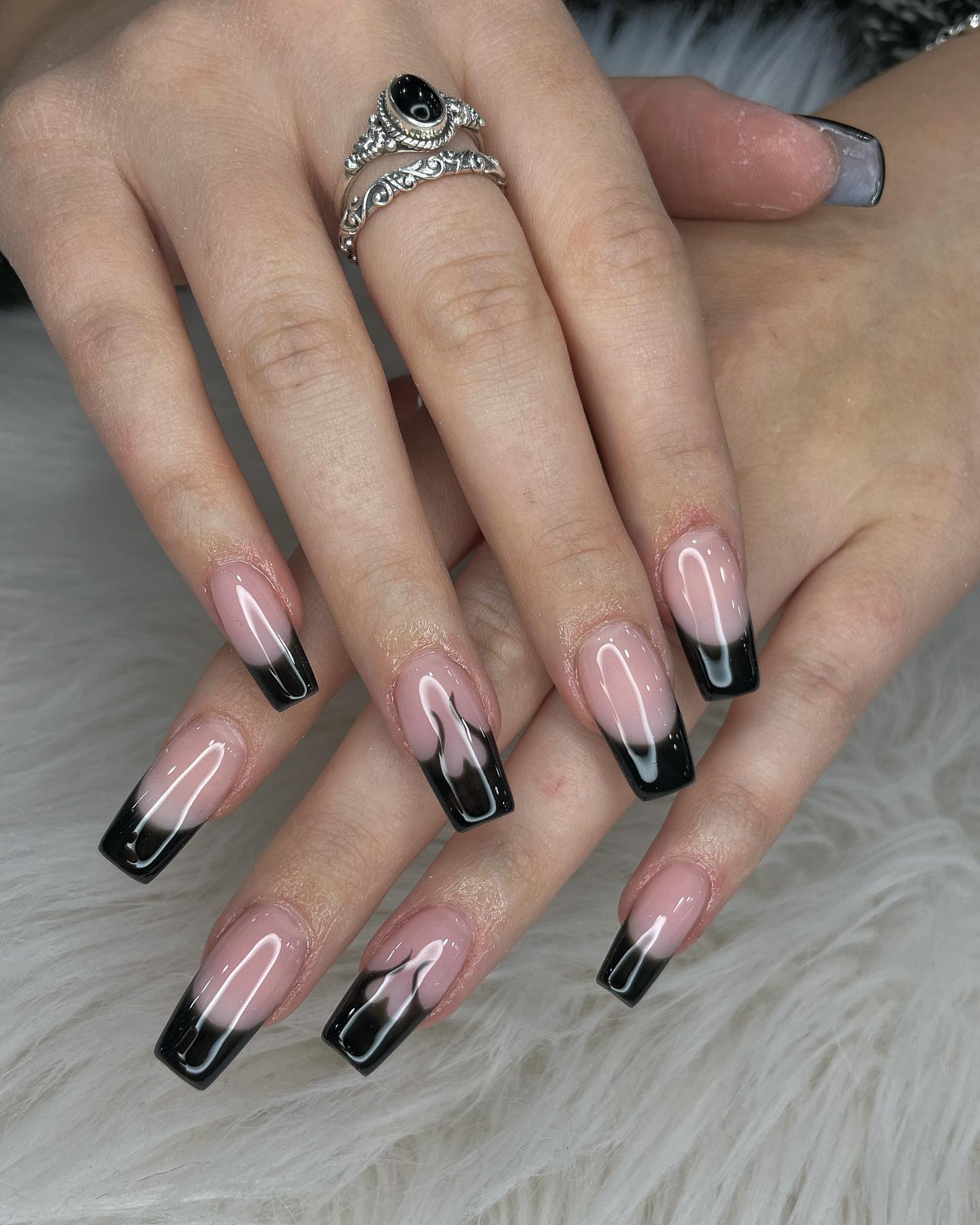 22. French Tips with Black Glitter Nail Polish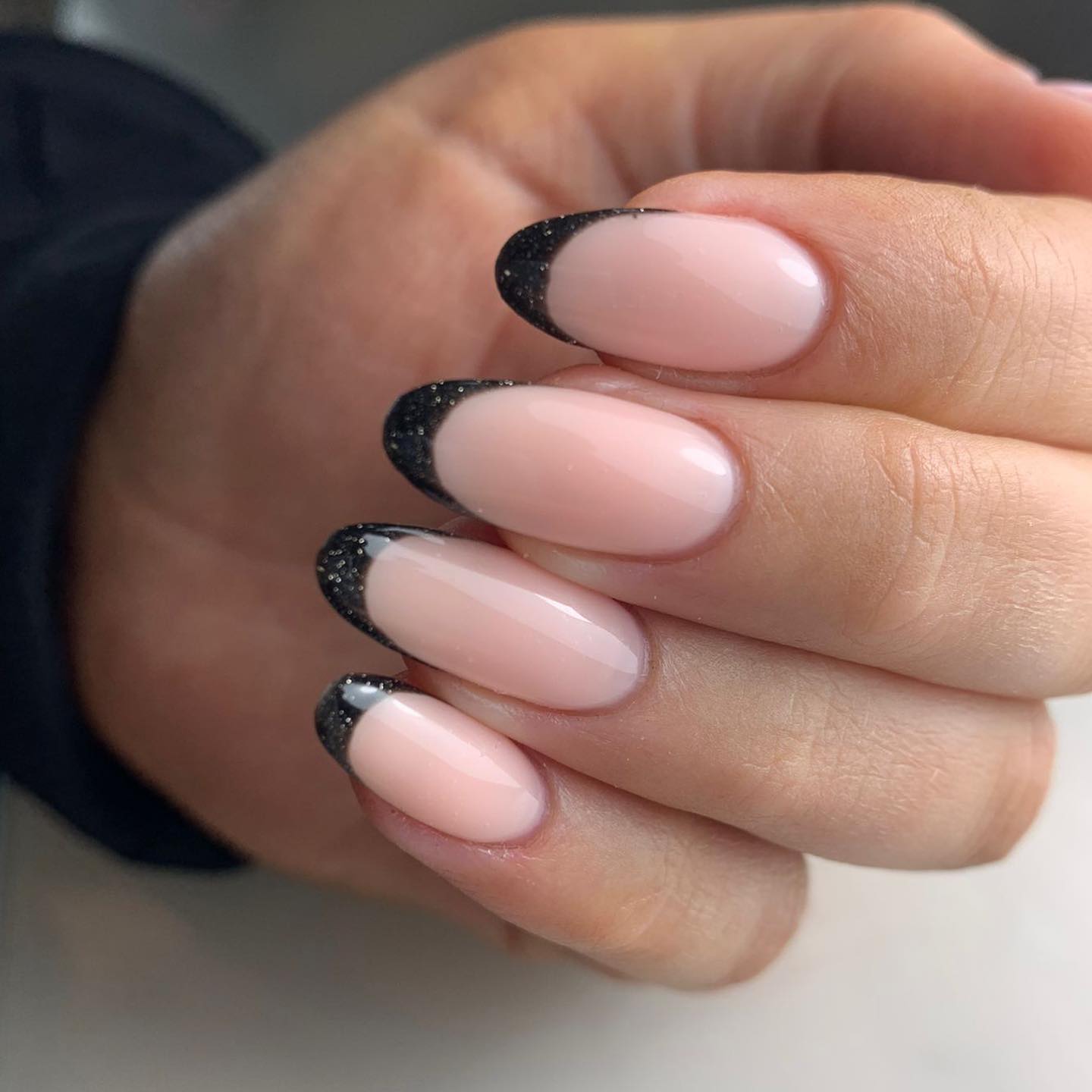 23. Minimalist French Acrylic Tips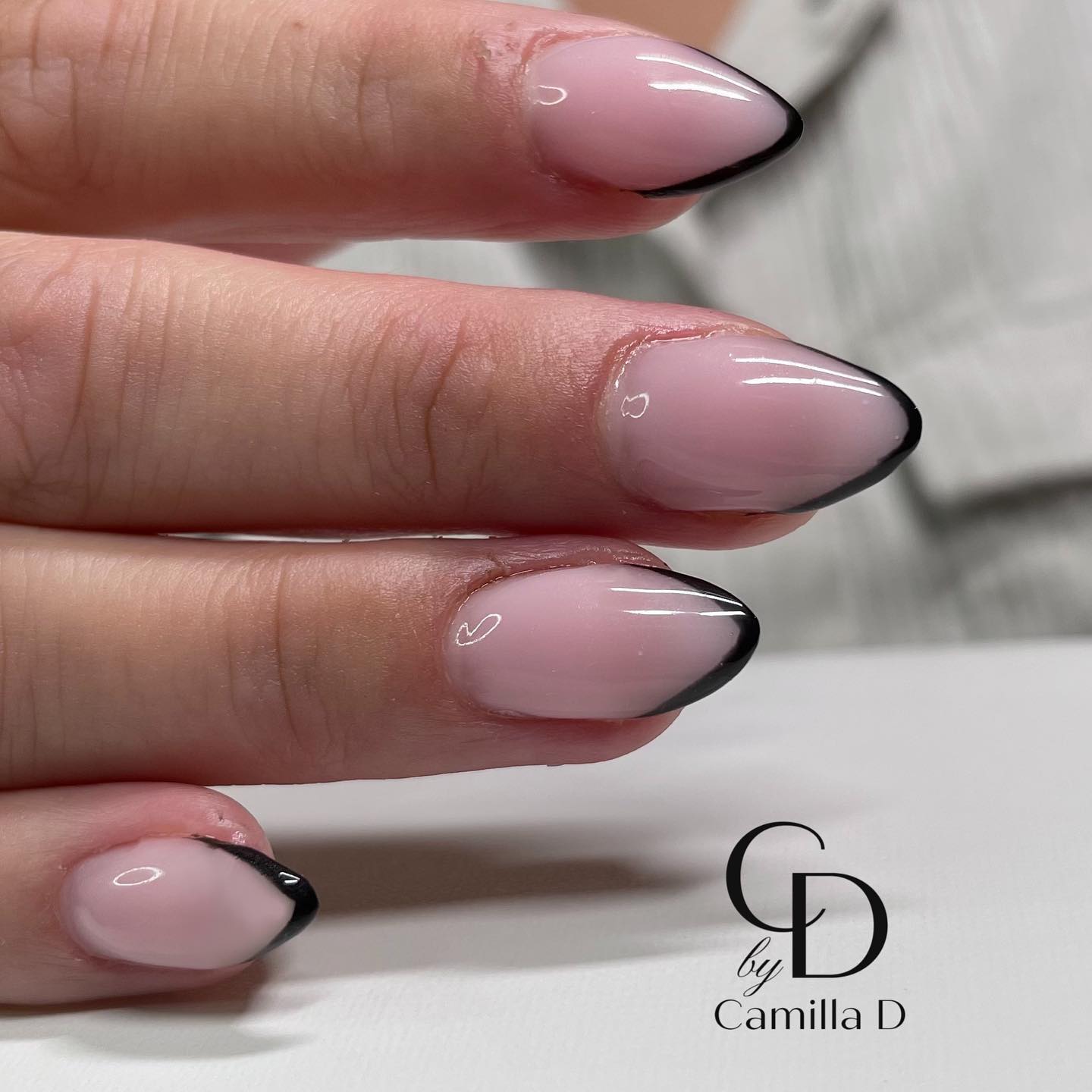 24. Black Acrylic French Tips with White Frame
25. Black French Tips with Silver Frame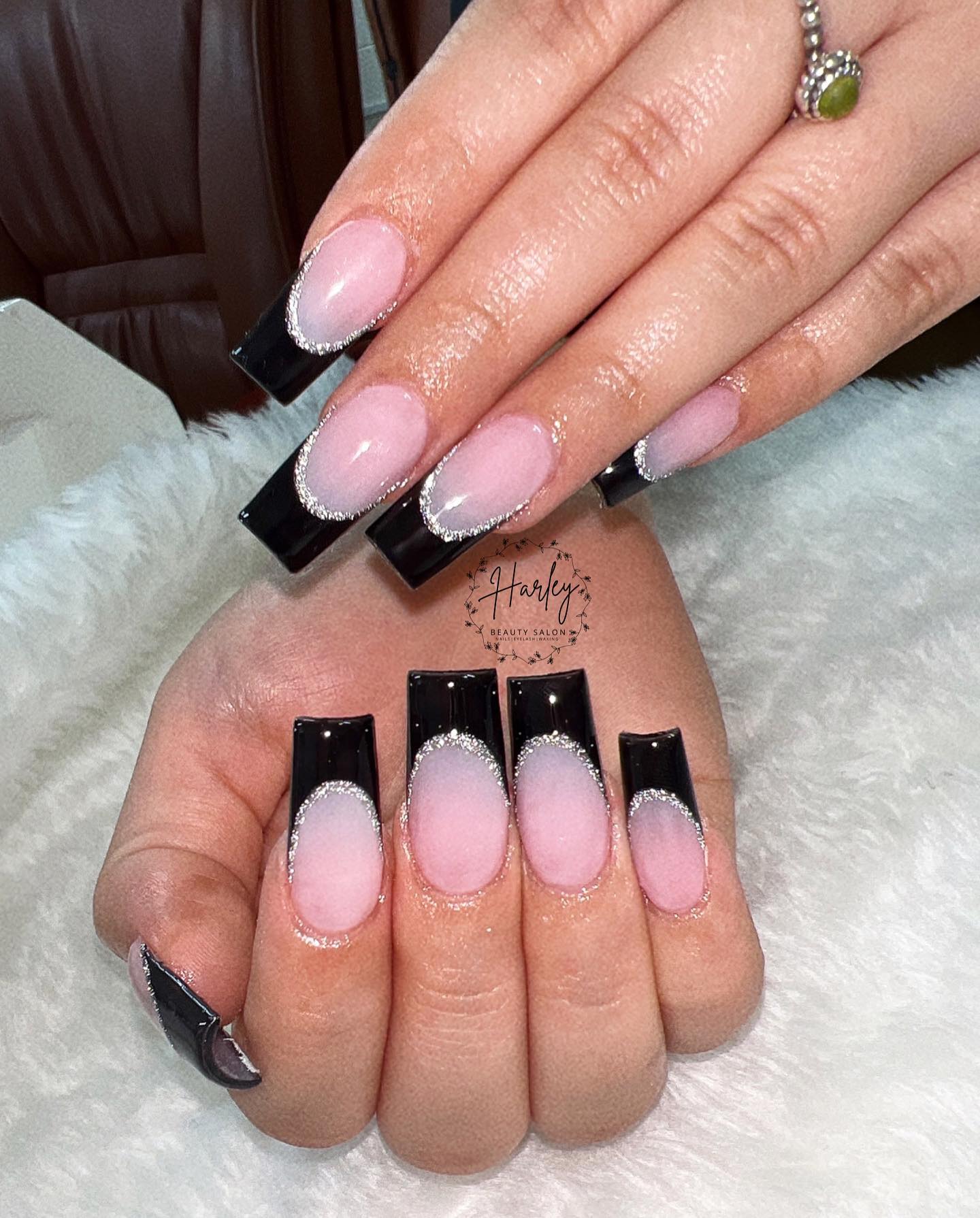 26. Matte and Glossy Black French Tips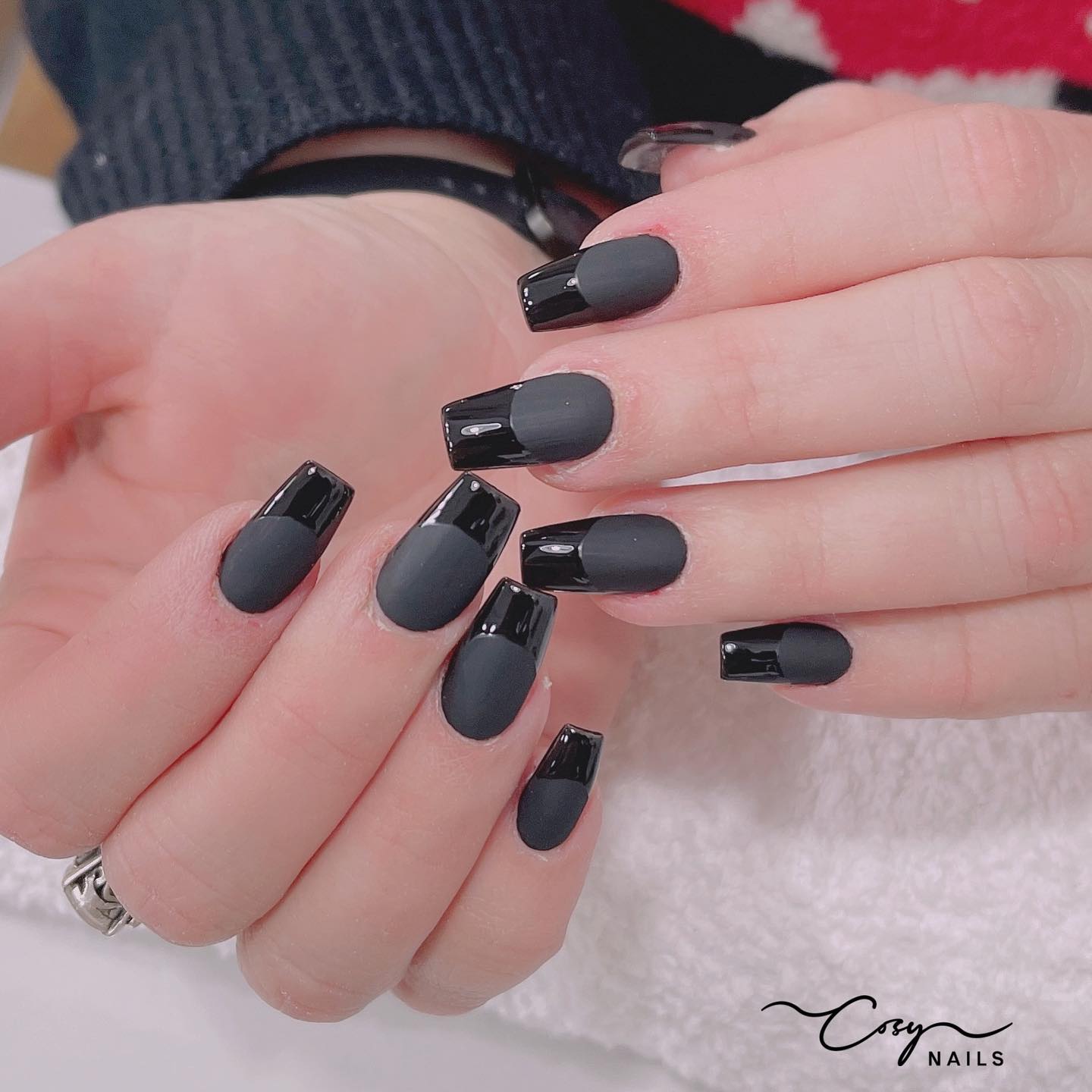 27. Mismatched Black French Tips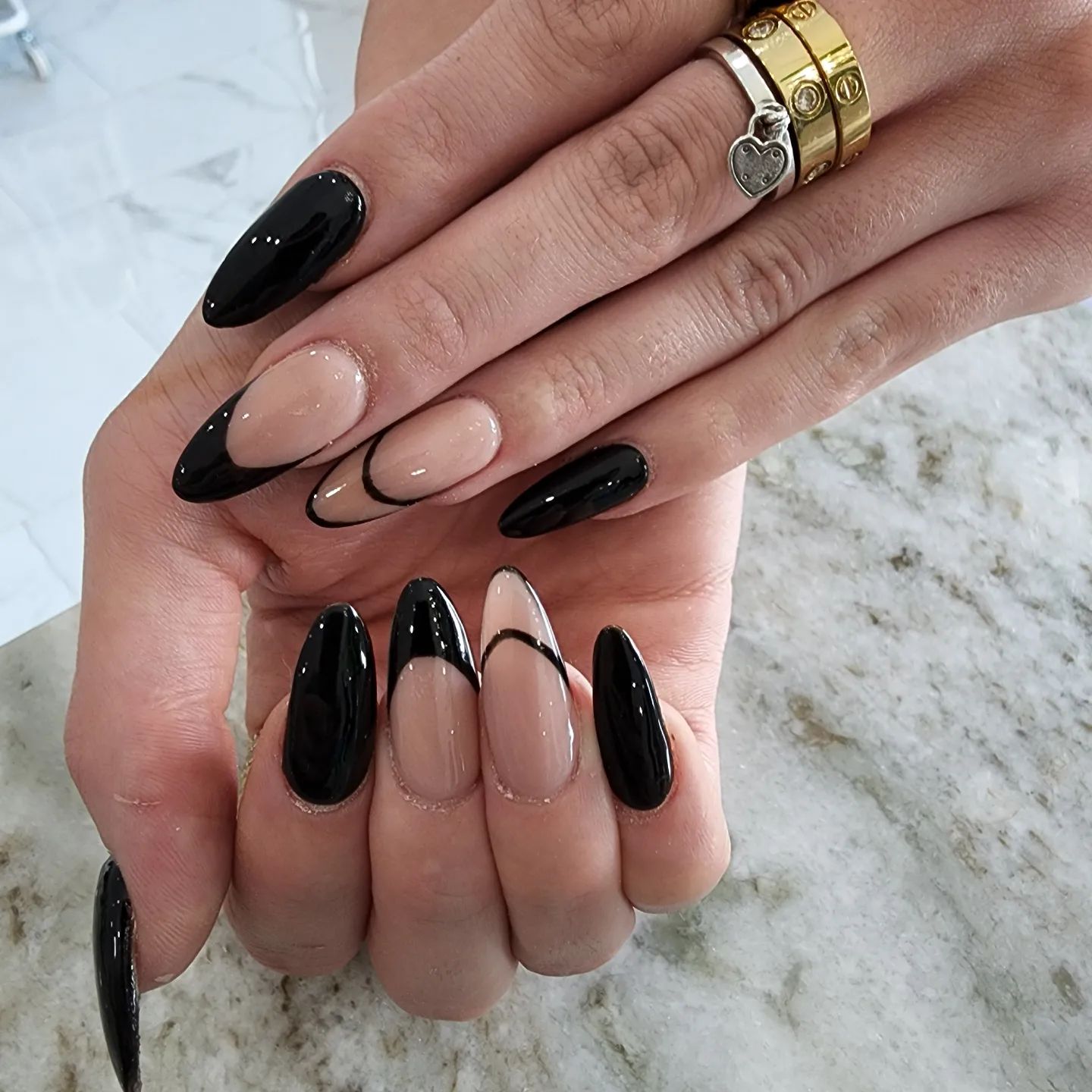 28. Coffin Black French Tips with Gemstones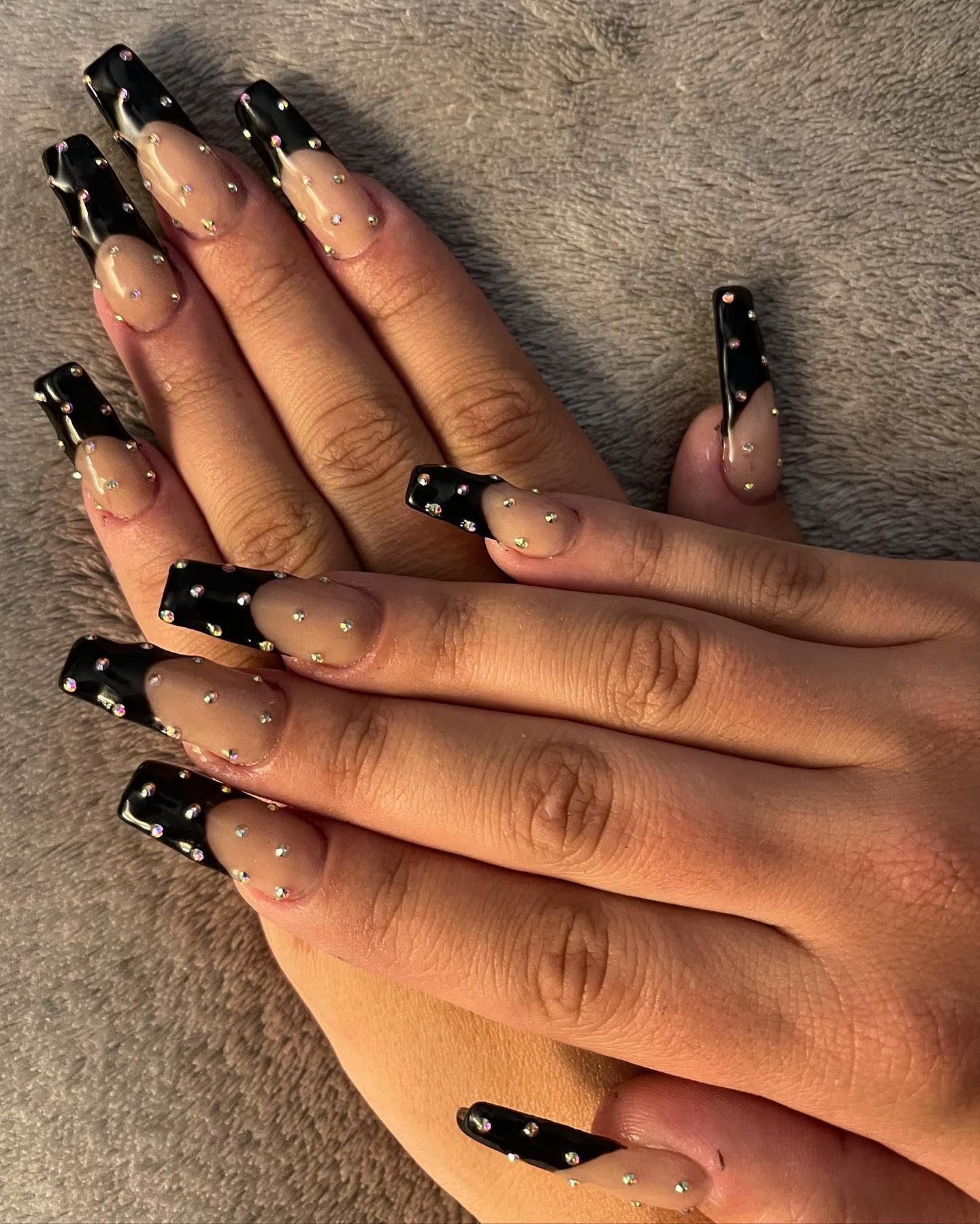 29. Monochrome French Tips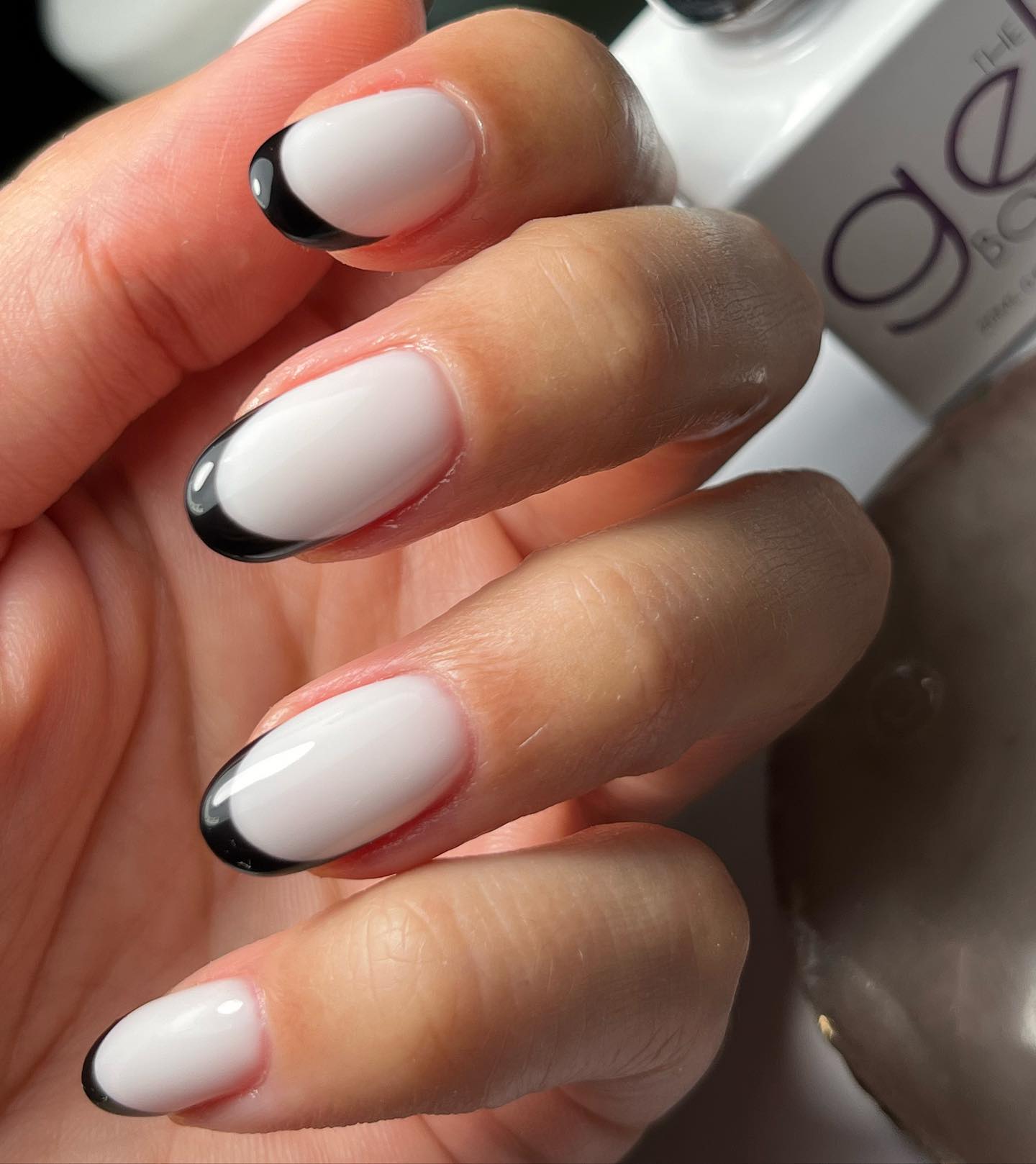 30. Modern Black French Tips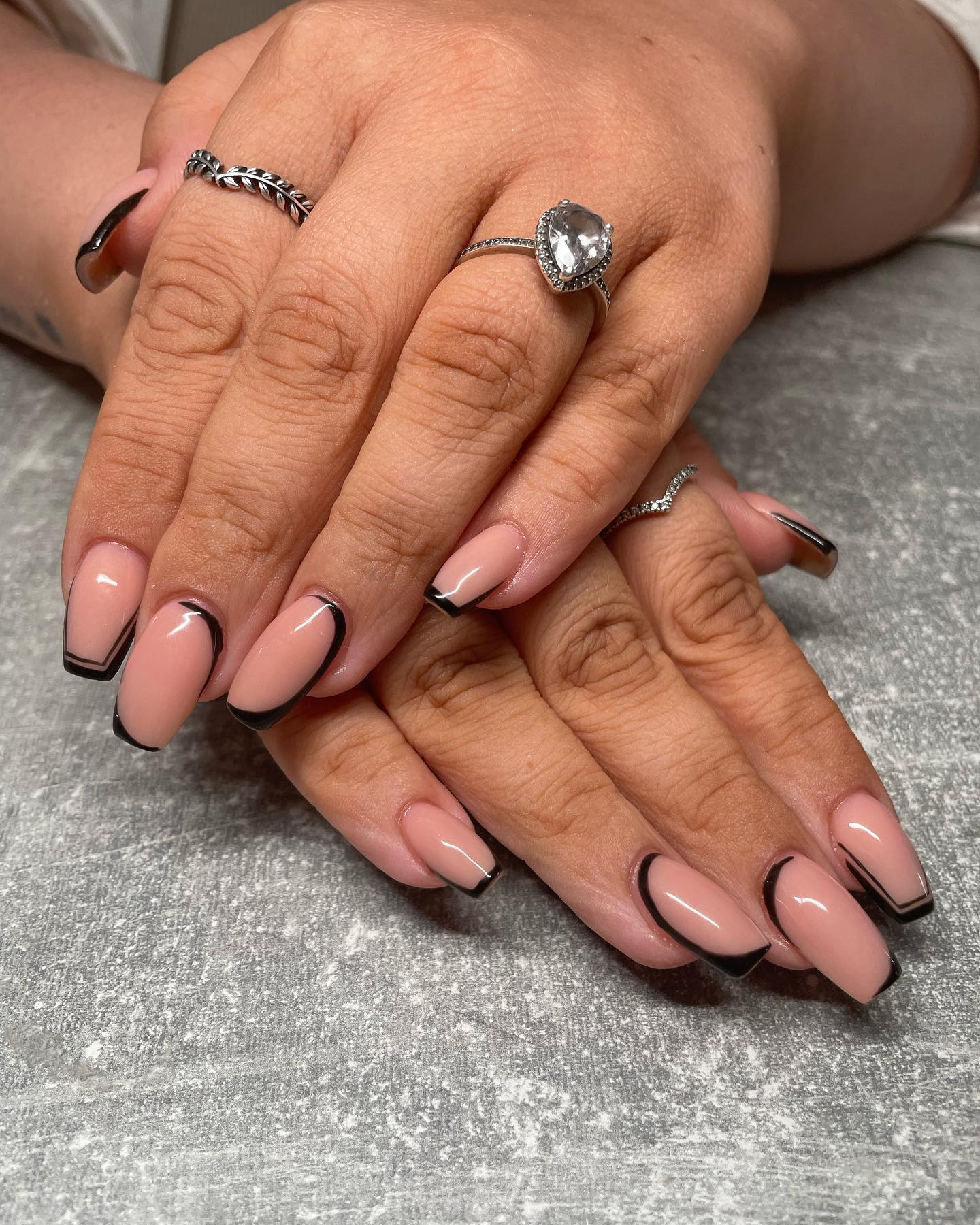 31. Long Almond Nails with Black French Tips
32. Black French Tips with Pink Base Color and Gemstones