If you thought French tips can only look good on long nails, you couldn't be more wrong! In this post, we will show you how to pull off some gorgeous looks for short black French tip nails in a variety of different styles.
French tips are a classic manicure that has been around for ages, and it is making its comeback with a range of different colors. Some of the most popular updates for this classic look include red French tip nails, orange French tip nails, sage green nails and now even black French tips!
If you want a simple and stylish manicure, opting for short black French tip nails is the easy choice – they will suit almost any nail shape, and you can easily create them at home with a bit of practice. This type of manicure is very easy to pair with any outfit, and if you need to elevate your nails for a special occasion or a party, you can simply add some gemstones or additional nail art to make them look more festive.
Short nails are also super easy to maintain and there is almost zero risk of breaking your nails, so your manicure will last much longer, with the proper care.
In this article, we have rounded up a collection of over twenty beautiful styles you can copy or use as inspiration for your next nail salon appointment. Below are also some of the most popular trending design options to choose from.
Let the search begin!
Trending Styles for Short Black French Tip Nails
Some of the nail design styles that we see over and over on social media are the following:
French tips created with black glitter nail polish
Geometric nail art like dots added to the nail design
White nail polish is used as a base color to create even more contrast for your nails
Adding nail art like starts to your nails
Glitter nail polish as a base color for party nails
Using small gemstones in your nail design
Mismatched look with fully painted and French tip nails
Minimalist French tips with an almost invisible line painted on top
Our Picks: 20+ Best Short Black French Tip Nails
Here is a small selection of some of the best styles we have found on Instagram – in case some of these caught your eyes, we have added the Instagram bio of the nail artist under each image, so you can check more of their work if you would like to.
If you need even more inspiration for your next manicure, you can check our recommended articles at the end of this post, and also follow us on Pinterest where we have hundreds of different trending nail design ideas!
1. Valentine Inspired Short French Tips
2. With Gold Nail Art
3. Red Hearts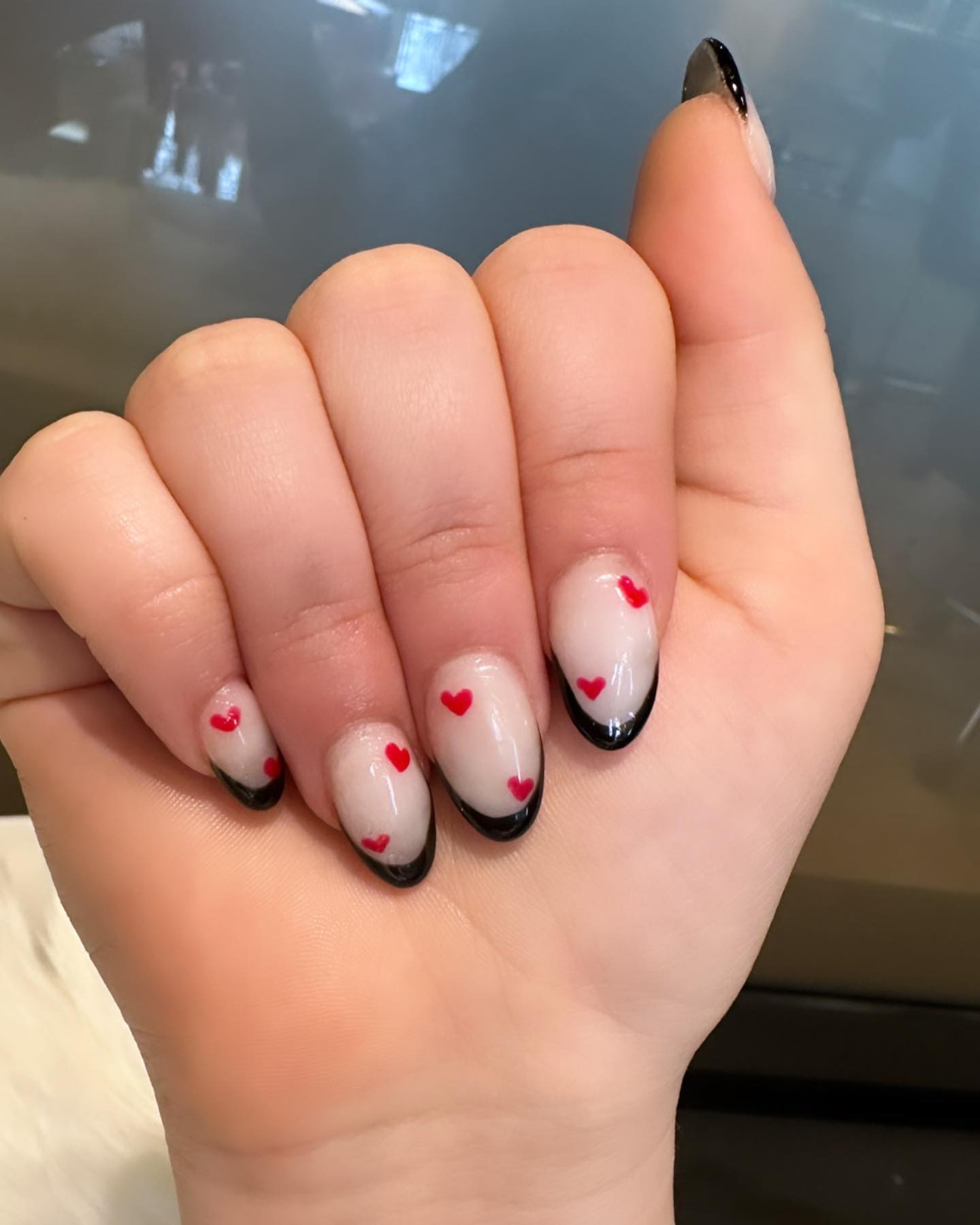 4. Minimalist Short Black French Tips
5. Simple Short Black French Tip Nails
6. Acrylic Short Black French Tip Nails
7. Two Layer Short Black French Tips
8. Short Black French Tip Nails with White Base
9. Short Black French Tip Nails with Glitter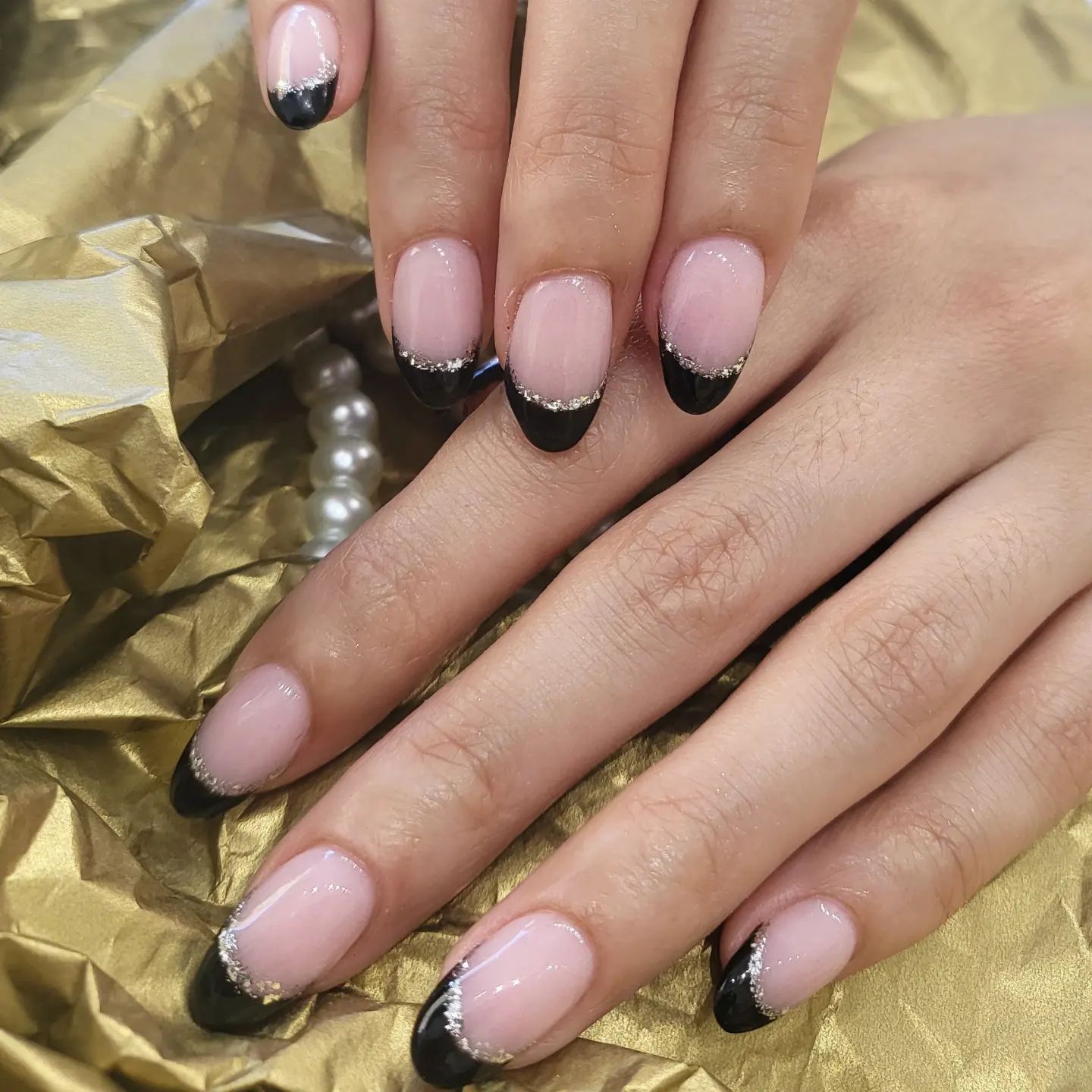 10. Thin French Tips with Stars
11. Short Black Glitter French Tips
12. Short Black French Tips with Outlines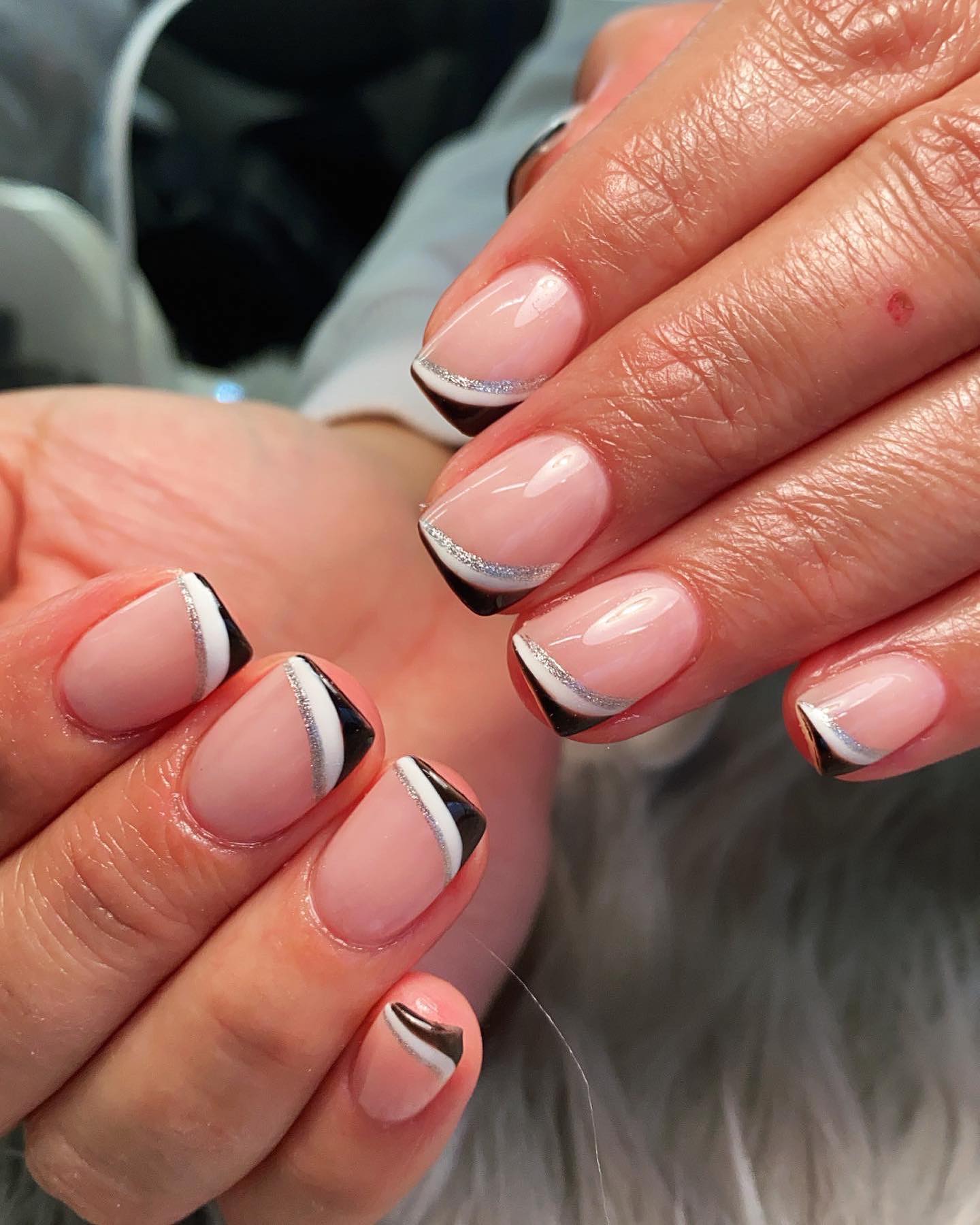 13. Short Black French Tips with Glitter Base
14. Crossed French Tips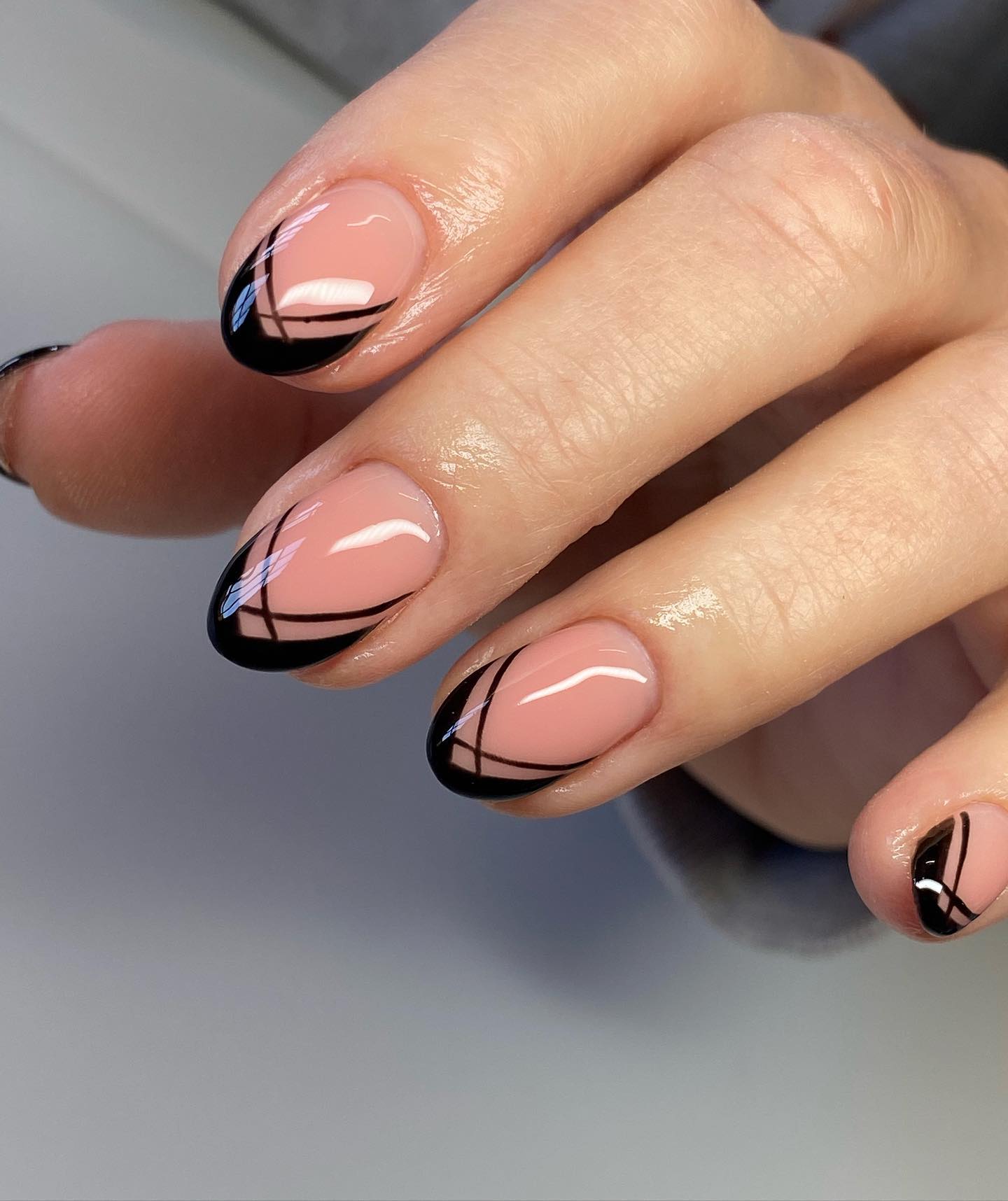 15. Black French Tip with Half Moon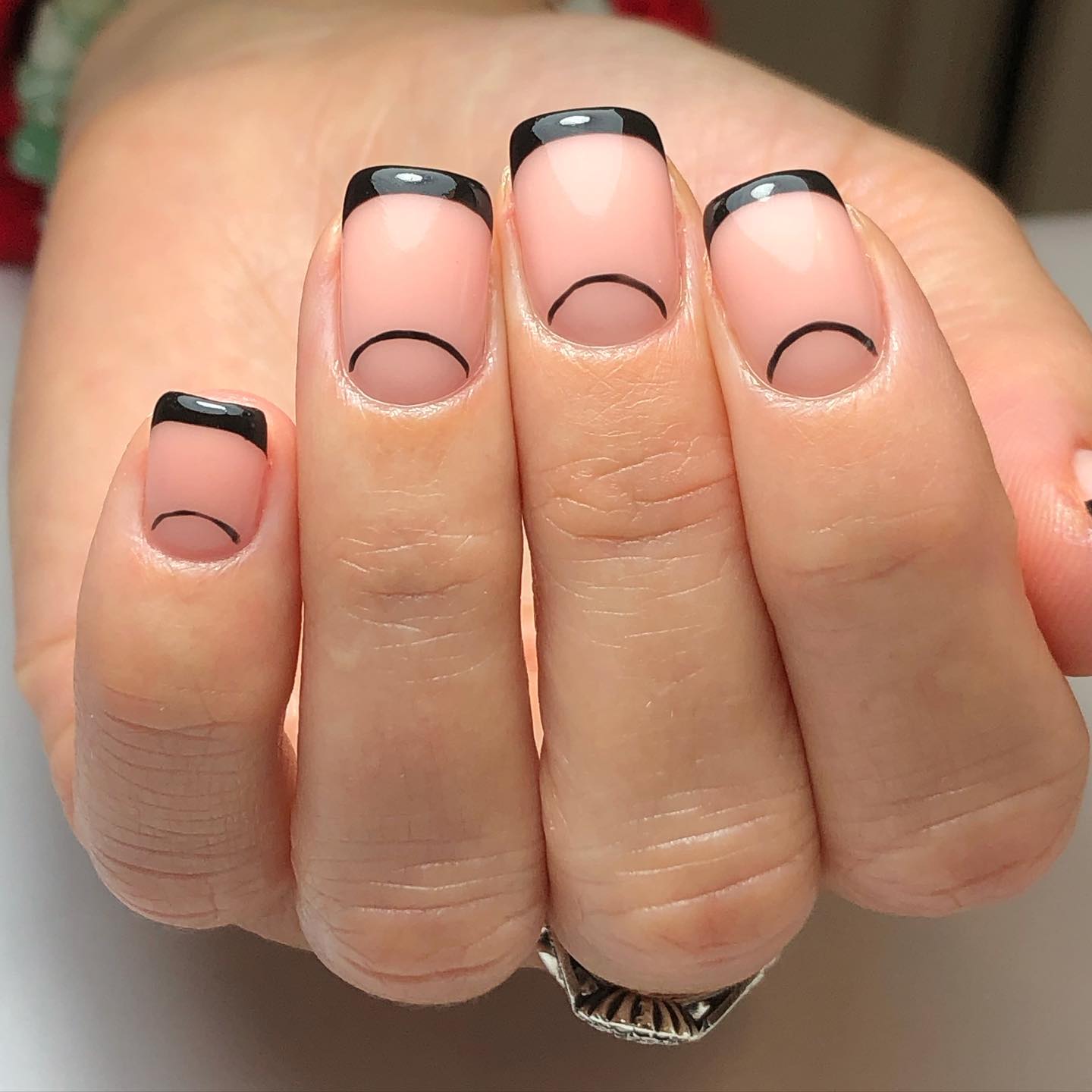 16. With Black Glitter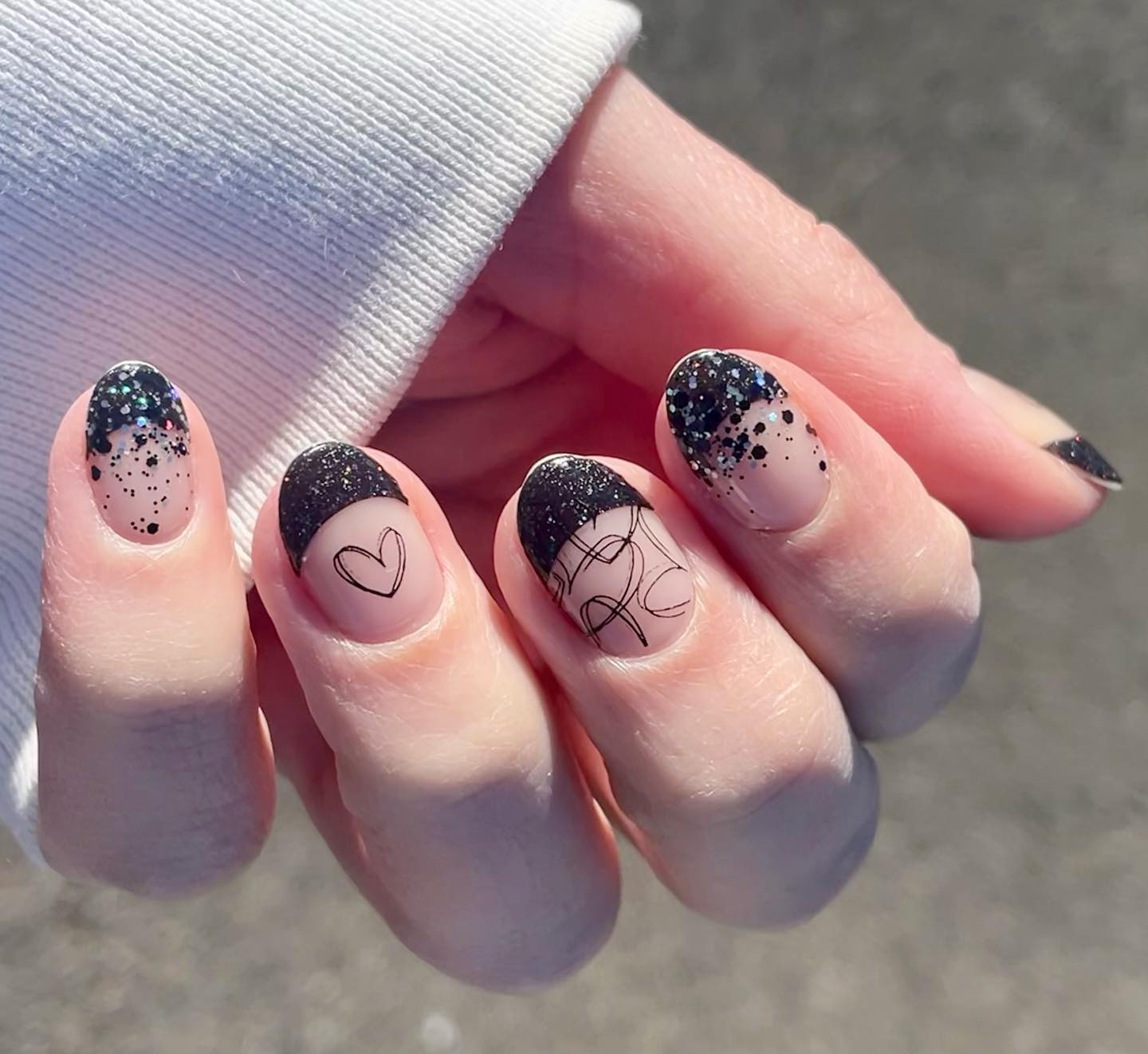 17. With Beige Base Color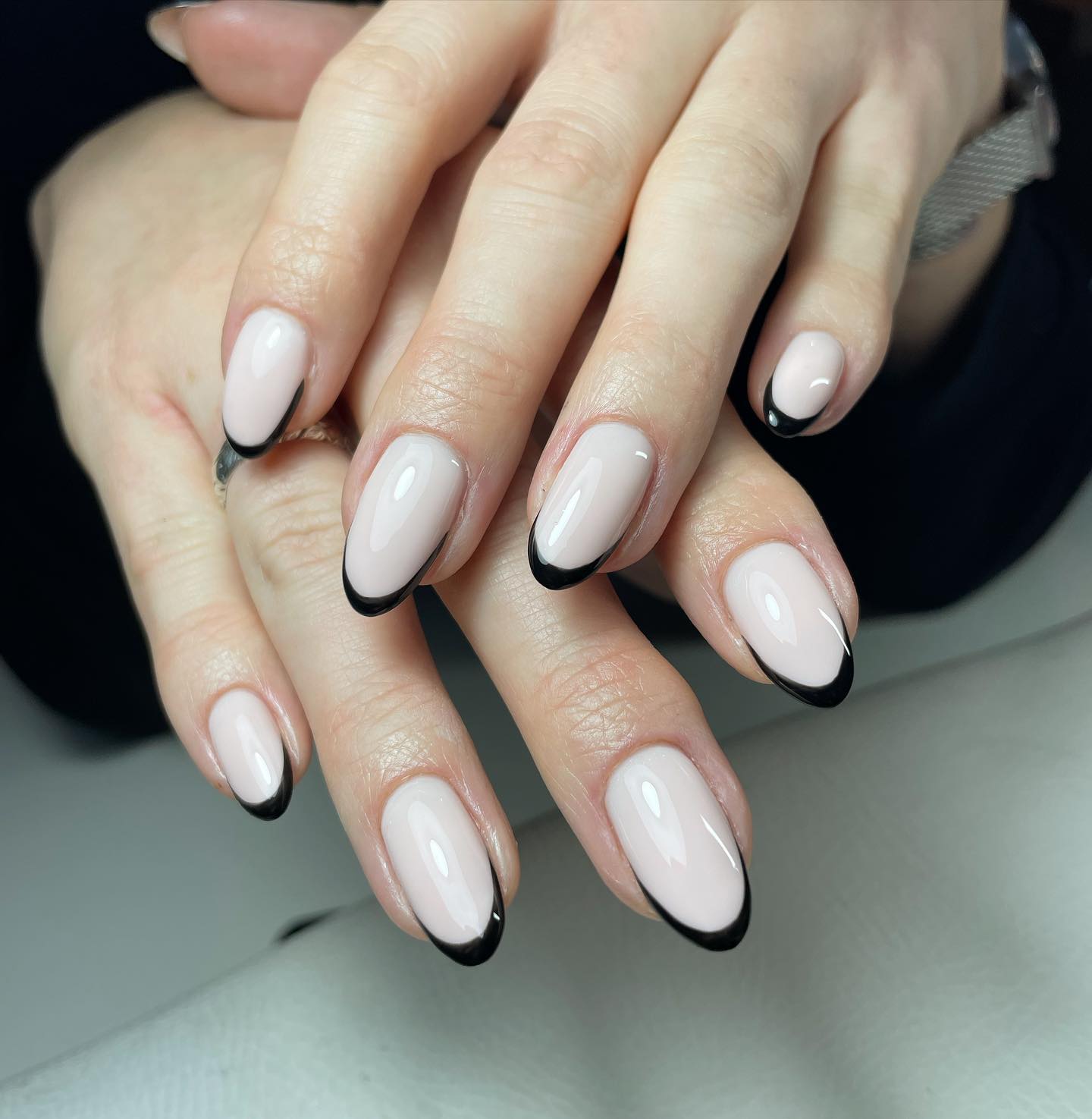 18. Leopard Print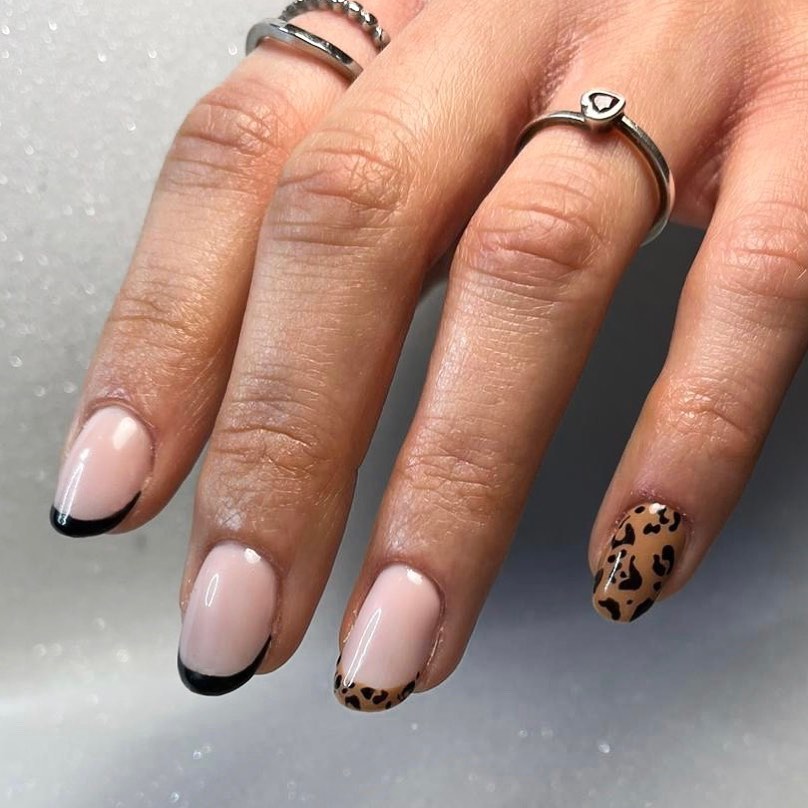 19. Super Thin Black Tips on Short Nails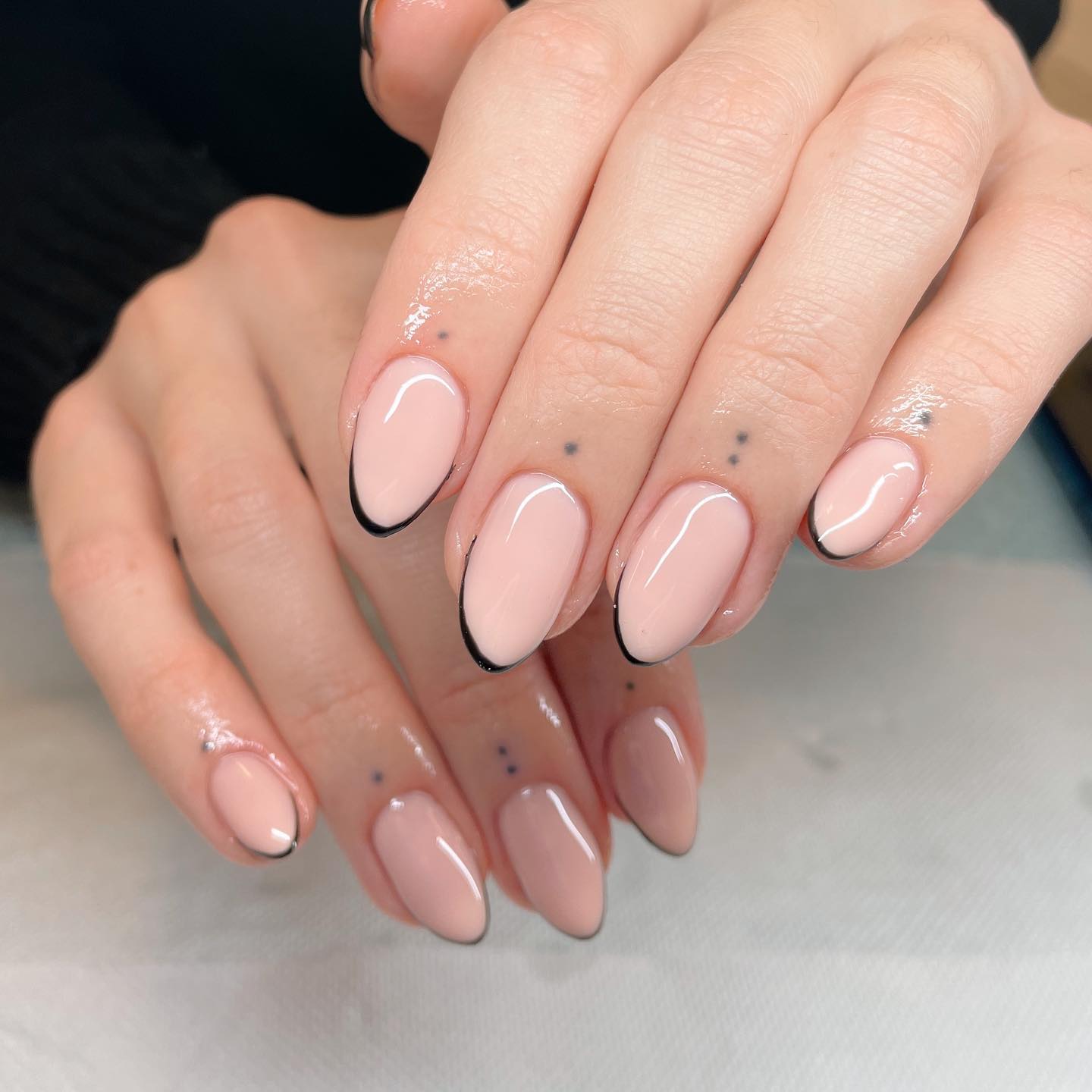 20. Contrasting Short French Tips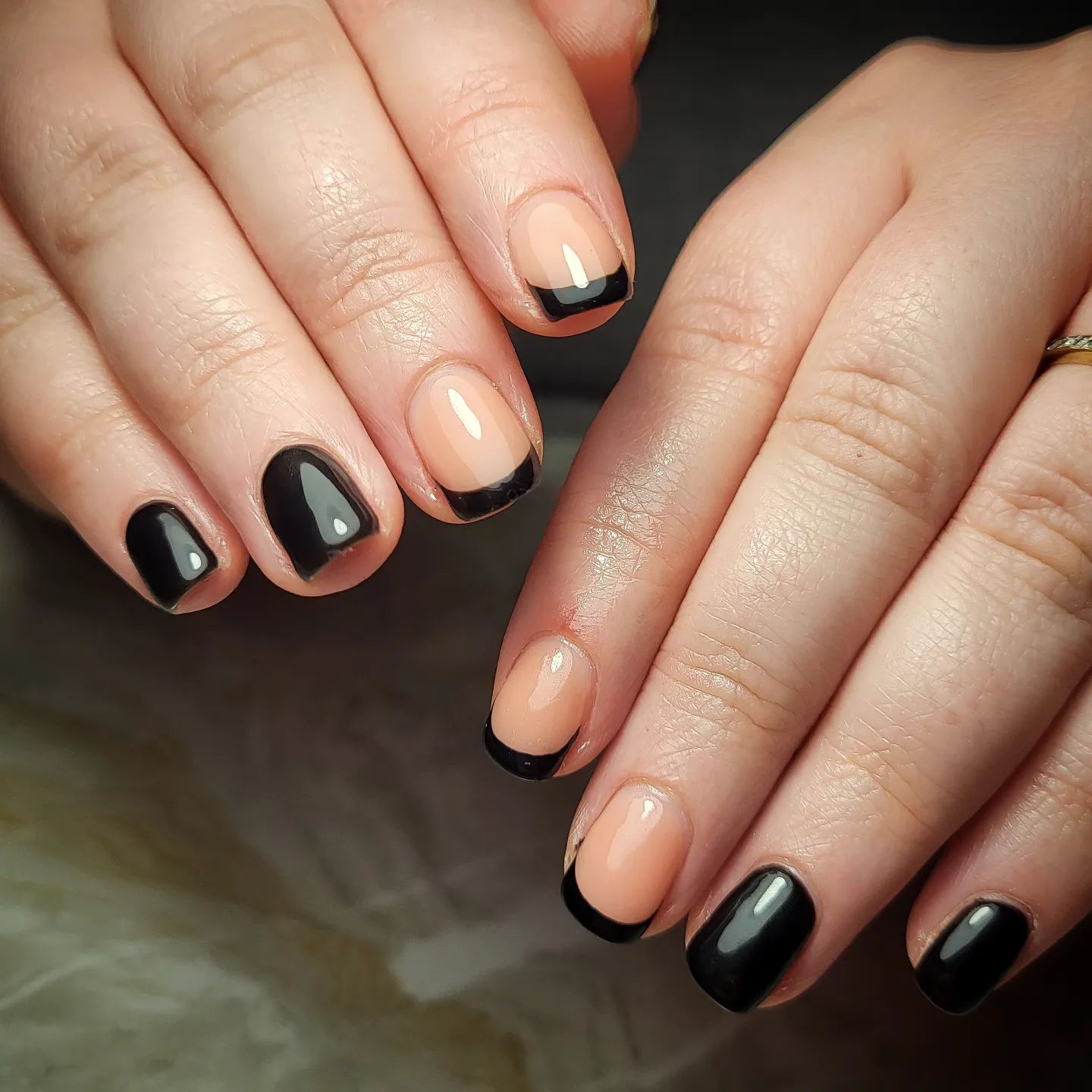 21. Silver Outline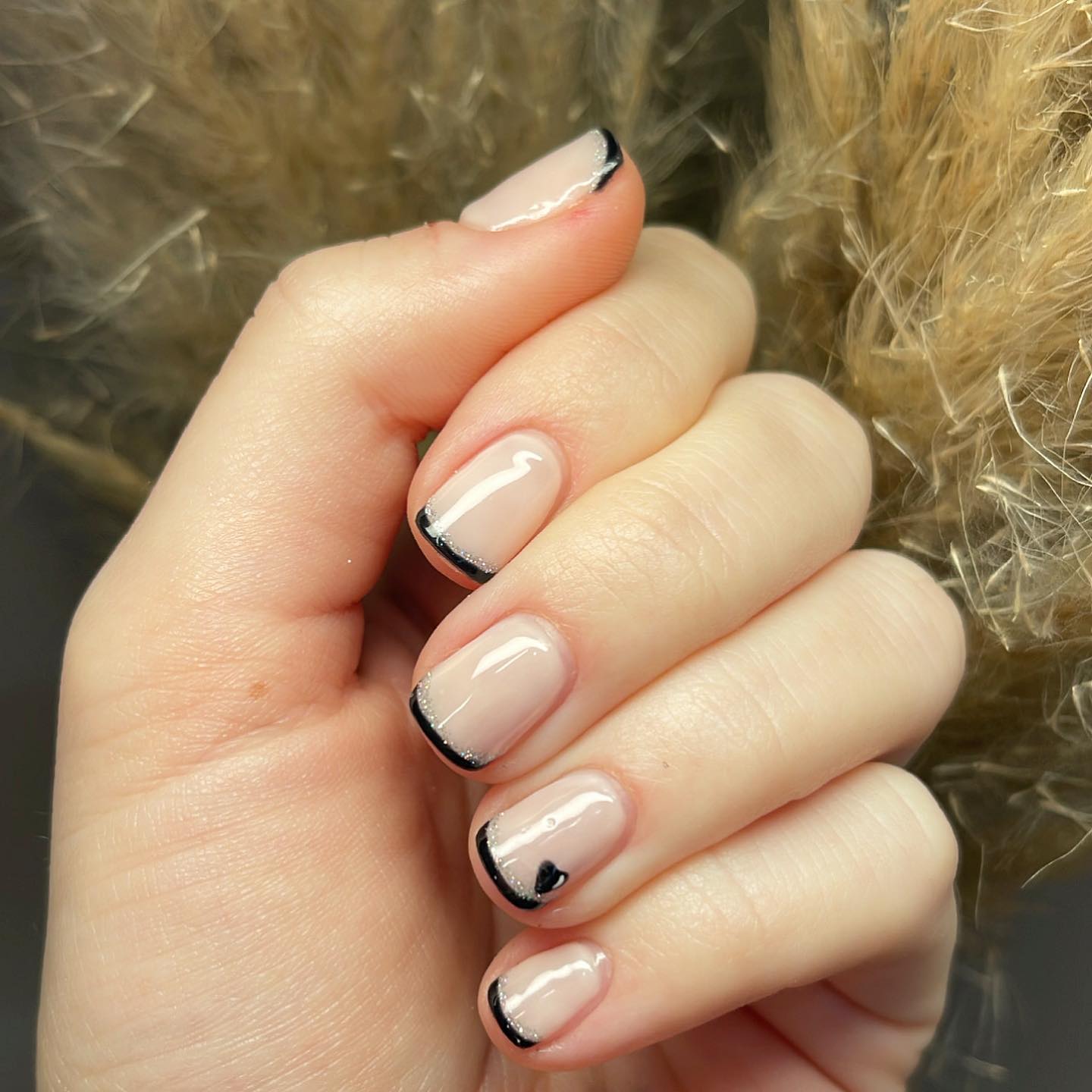 22. Geometric Design