Brown nude nails are the perfect manicure option no matter what the occasion may be.
Nude nails in brown tones are elegant and stylish on any nail length, and require minimal maintenance, making them the perfect choice for ladies on the go. They are available in a range of different designs, so even if you like the look of a nude manicure, you can make it more interesting by adding gradient effect, marble nail design or adding a few gemstones to give your nails that extra bling.
Brown is a color typically very popular in fall and winter season, marking the transition to darker days and moody color tones. With brown there are a variety of warm and light shades to choose from, so you don't have to resort to the darkest palette if you want to keep your nails seasonal.
In this article, our team has curated a collection of 40 best styles for brown nude nails, in different shades and shown on different nail shapes, to give you lots of ideas and inspiration for your own manicure. Whether you're heading to the nail salon, or planning to update your manicure at home, we hope you will find lots of beautiful ideas you will fall in love with.
2023 Trends for Brown Nude Nails
Gradient Brown Nude Nails – a very easy manicure option you can do at home, all you need is five different gradient shades of brown nail polish. A simple look that works every time.
Brown French Tips – French tips get their fall makeover by changing up the classic white to moody tones of brown or light brown.
Brown Marble Nails – marble effect looks beautiful with brown nail polish as it makes the swirls and patterns really stand out.
Classic Neutral Nude Nails – love a classic look? Correctly chosen shade of brown nail polish matching your complexion is the key to making this work.
Swirls and Geometric Nail Art – turn an ordinary manicure into a pretty work of art by adding simple swirls and lines, best used with white nail polish to create some contrast.
40 Ideas for Brown Nude Nails
Here is our collection of the best ideas for nude brown nails – if you're looking for even more ideas and inspiration, we have saved up dozens of pretty nail designs in our Pinterest profile, so don't forget to check it out and follow us there.
1. Classic Brown Nude Nails
2. Brown Nude Nails with Abstract Art
3. Coffin Marble Brown Nude Nails
4. Coffin Two Tone Brown Nails
5. Nude Brown Almond Nails
6. Nude Brown and White Glitter Nails
7. Nude Brown and Beige Short Nails
8. Short Natural Nude Brown Nails
9. Mismatched French Tip Nude Brown Nails
10. Short Nude Brown and Glitter Nails
11. Super Long Coffin Nude Nails
12. Long Coffin Brown Marble Nails
13. Coffin Brown Marble French Tip Nails
14. Arrow Tip Coffin Nails in Brown and White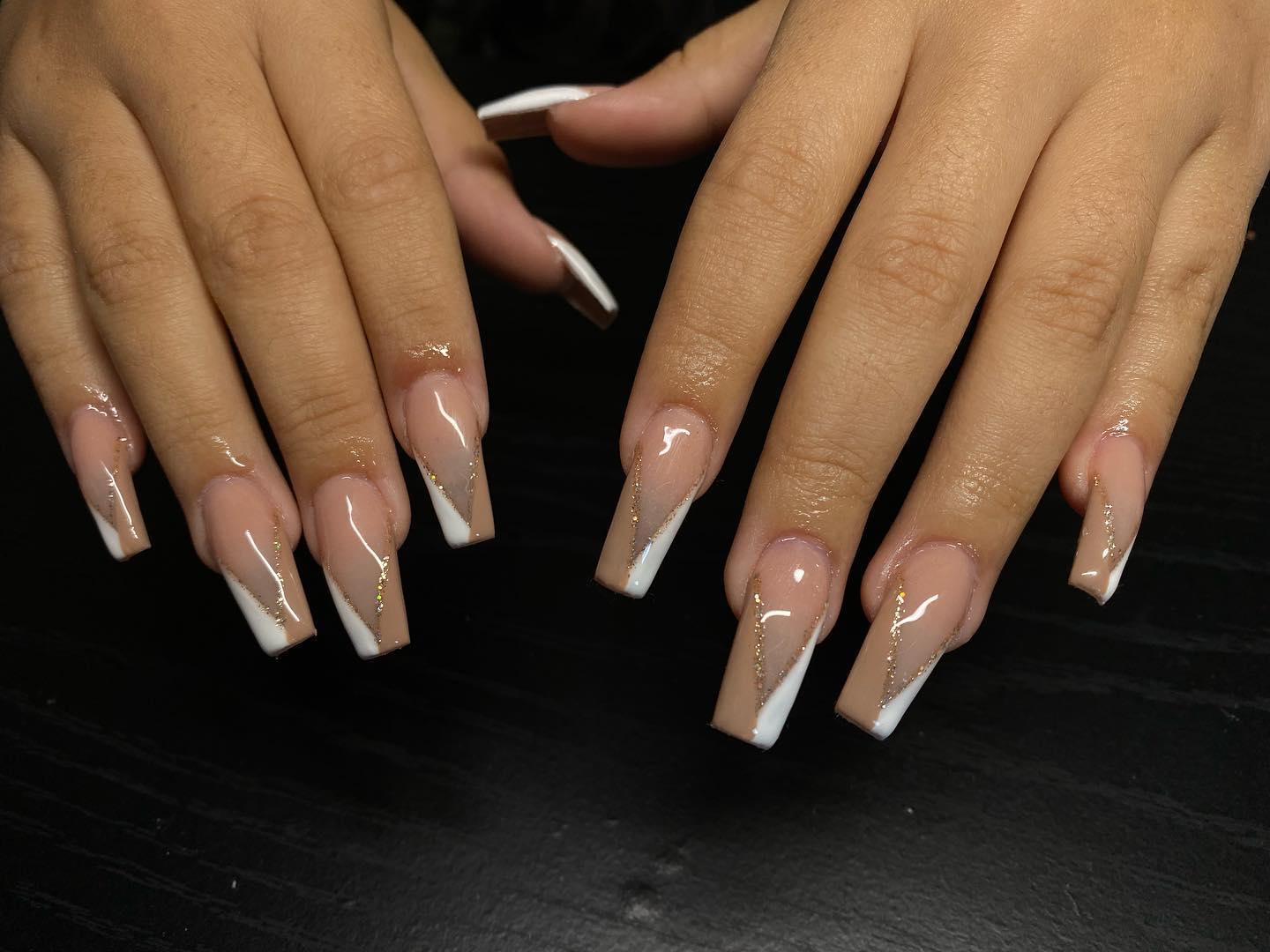 15. Dark Brown to Light Brown Coffin Nails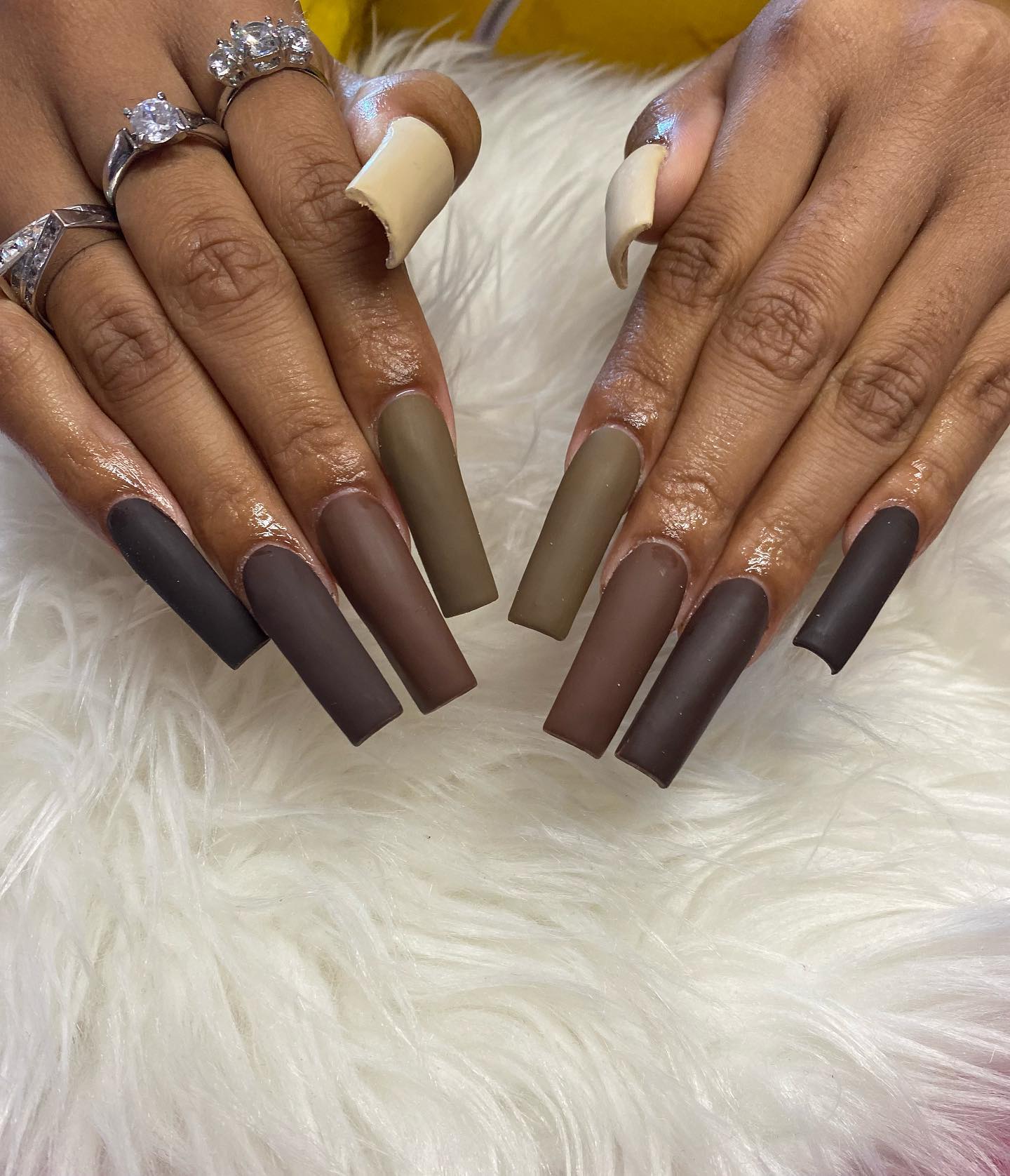 16. Warm Brown Coffin Nails
17. Gradient French Tip Brown Nails
18. Short Brown and Glitter Nails
19. Tiger Spot French Tips on Coffin Nails
20. Short Gradient Brown Shade Nails
21. Mismatched Nail Art Brown Nude Nails
22. Valentine Inspired Brown Nails
23. Dark Brown Gradient Nails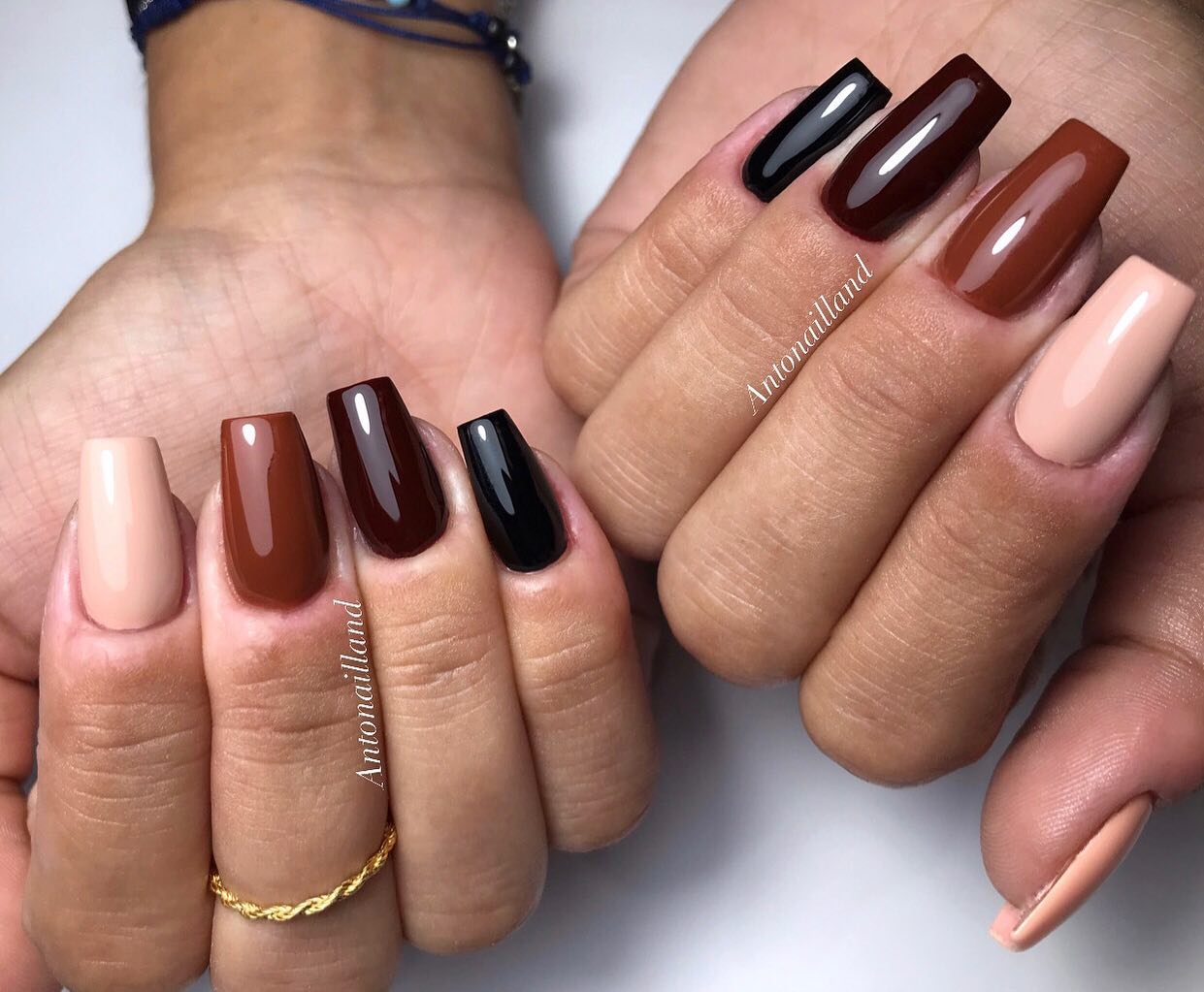 24. Checkered French Tip Nails
25. Short Brown Marble Nails
26. Coffin Stripe Brown Nails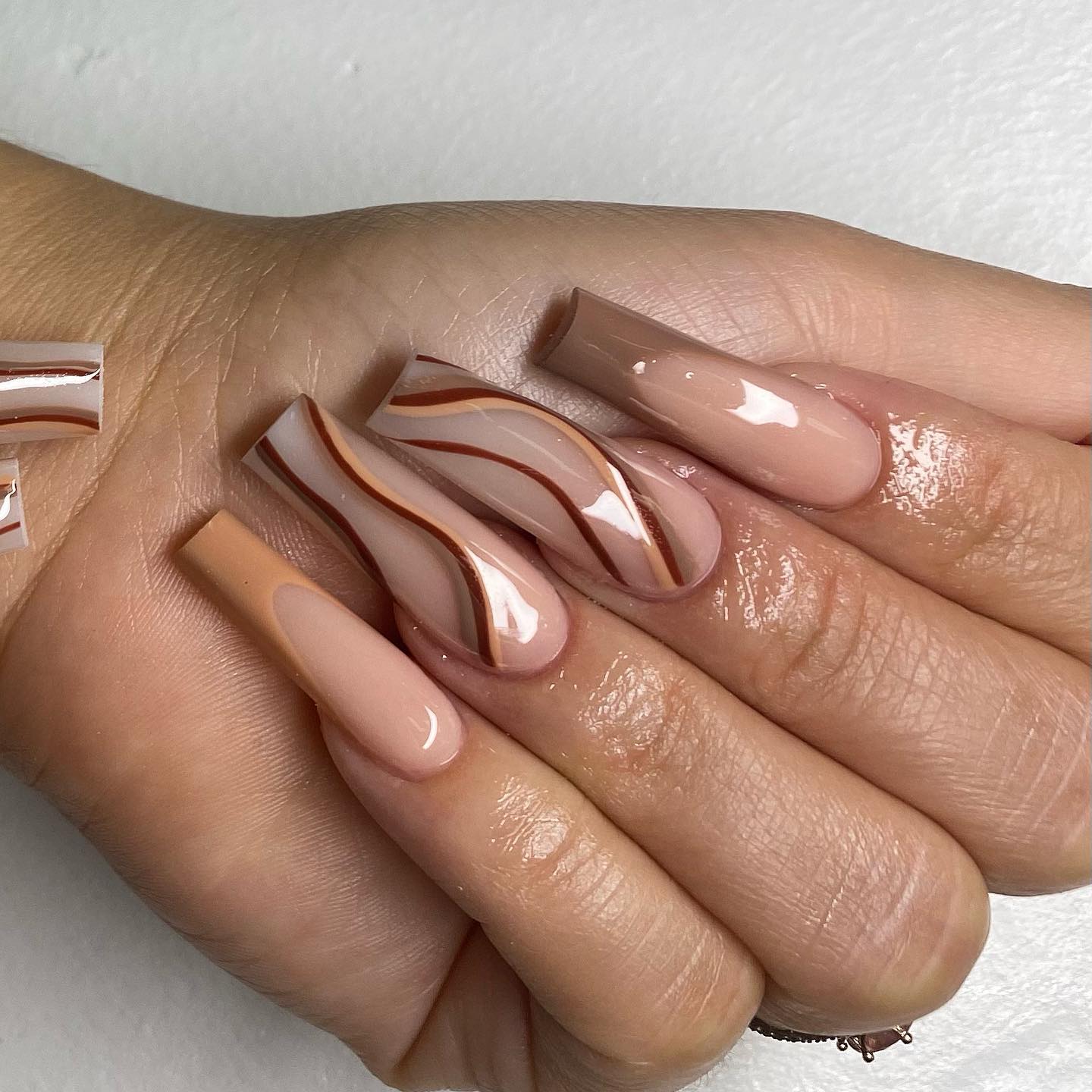 27. Super Long Neutral Coffin Nails
28. Brown Nude and Silver Nails
29. Brown Nude and Cow Print Nails
30. Brown Nude and White Nail Art Manicure
31. Gradient Brown Nude Manicure
32. Nude Brown Marble Nails with Gold
33. Nude Brown Snake Print Nails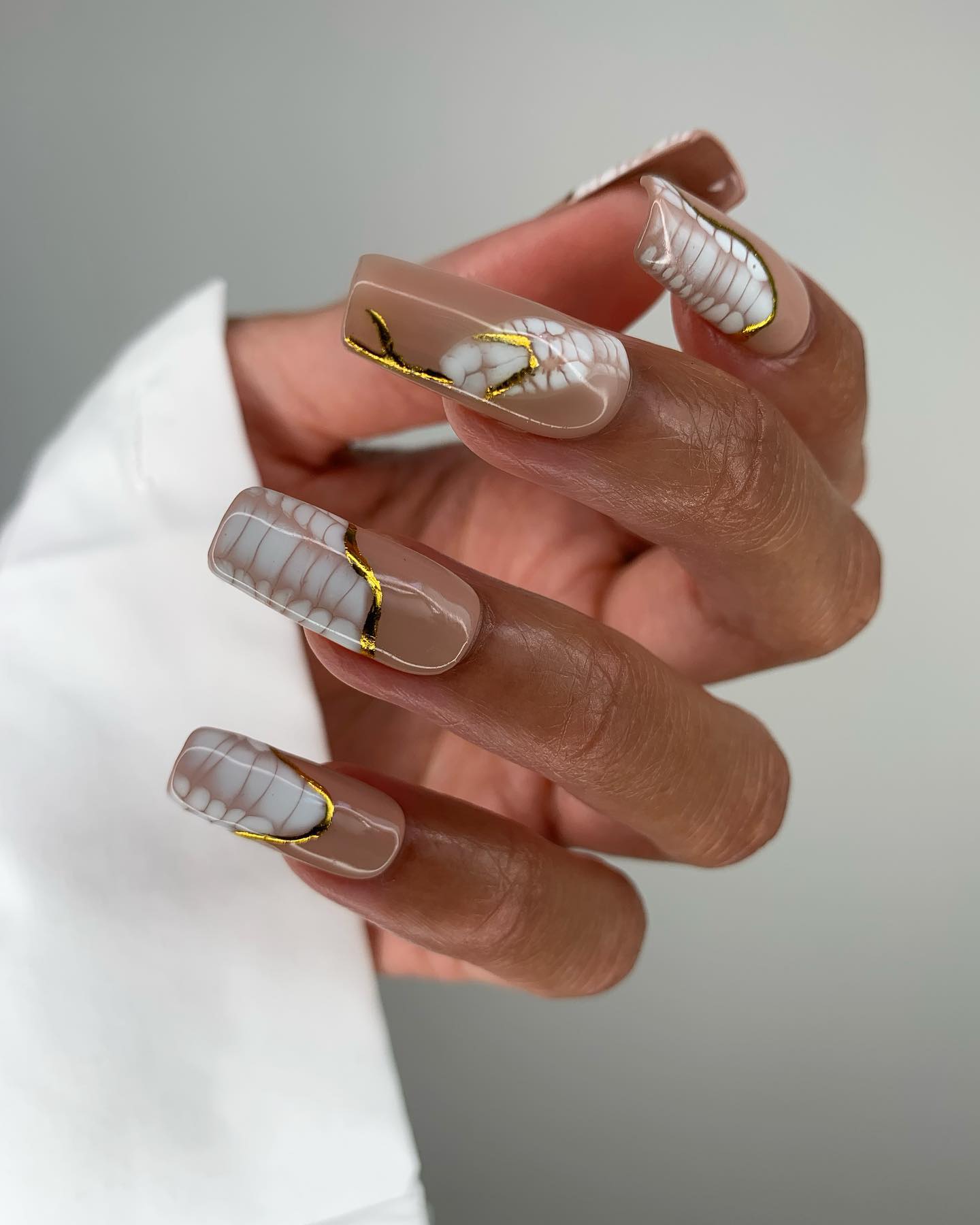 34. Classic Nude Brown Almond Nails
35. Nude Brown Nails with Gems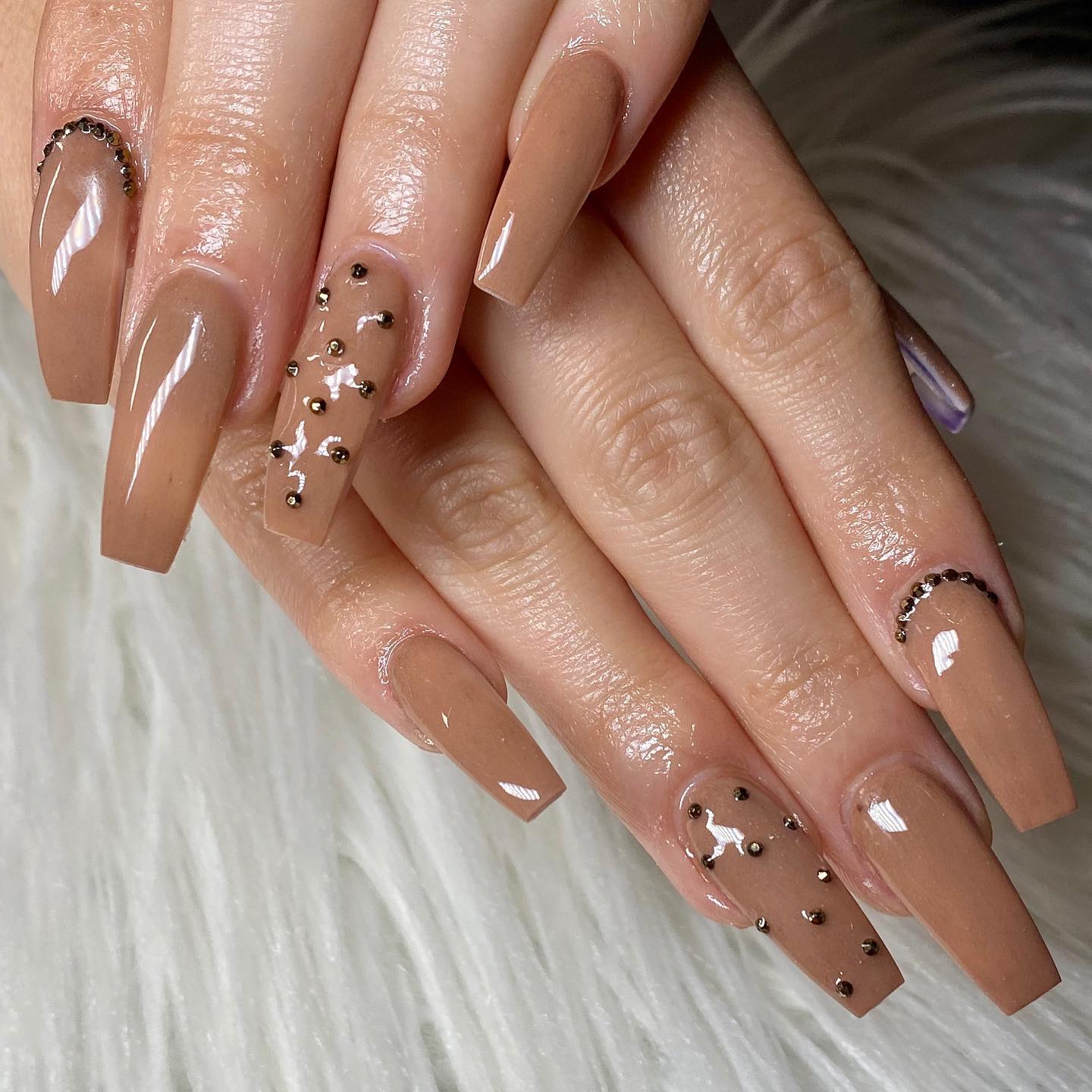 36. Nude Brown Swirl Nails
37. Short Nude Brown Coffin Nails
38. Short Nude Brown Glitter Nails
39. Short Nude Brown White Stripe Nails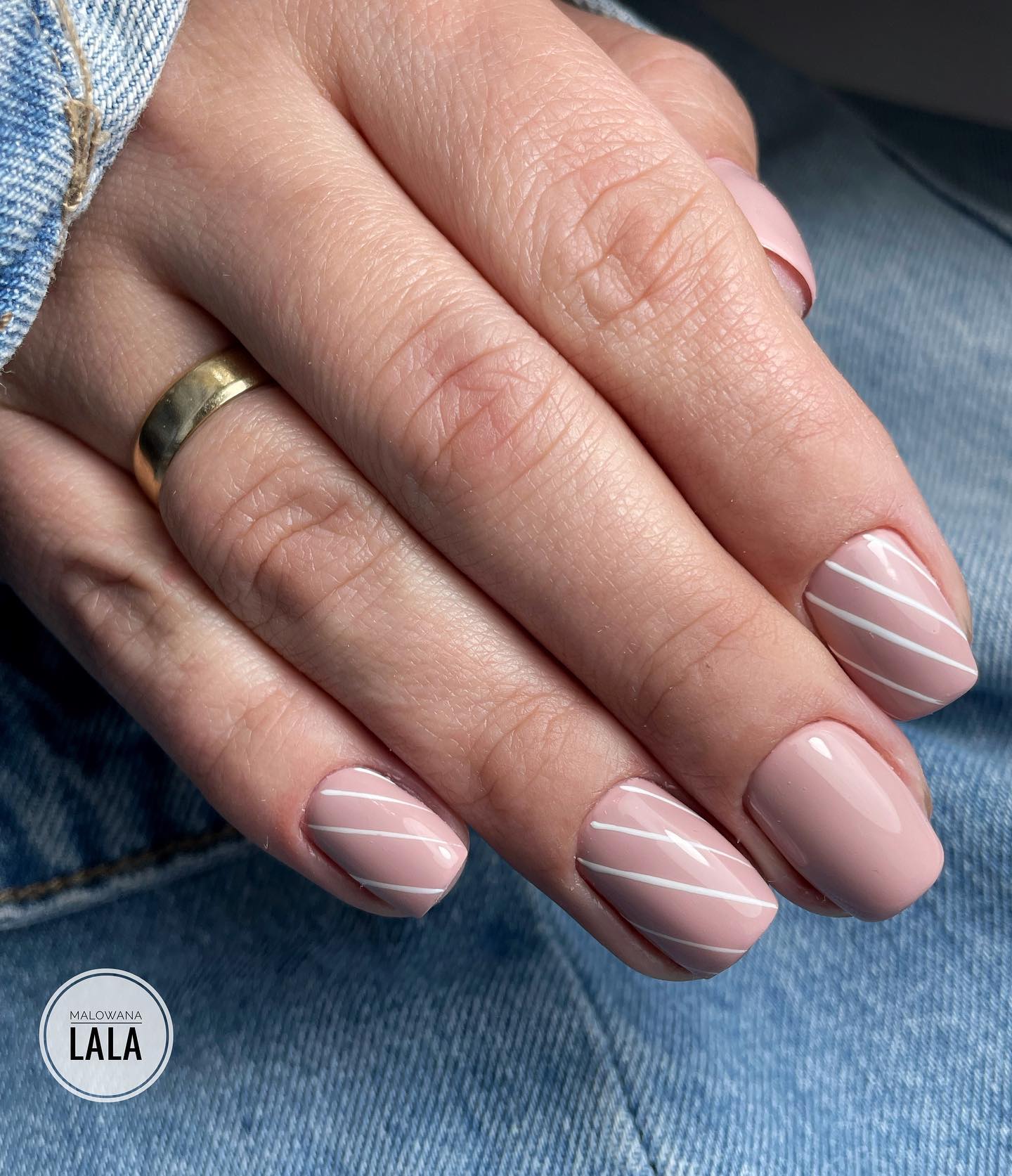 40. Nude Brown Half Moon Nails