The Bunny season is just around the corner and it is time to celebrate it with elegant, stylish, and super cute coffin Easter nails!
Fresh pastel hues, classic neutrals, and accent red corals are the perfect finishing touch to any outfit, and there are no doubts every lady needs it!
Whether you're celebrating a special Easter brunch or you are having a loud and fun egg hunt you definitely need special Easter nails.
The colors for this spring holiday are mostly pastels – fresh mint green, soft baby blue, or cotton candy pink. Bright yellow like the curious spring sun, eager to shine everywhere, and magical violet like the lovely spring sunsets.
Of course, we cannot skip the typical symbols and elements of Easter. Cute bunnies, chicks, and of course, colorful eggs.
Therefore, they should also be present in the design of your Easter manicure. Even if you're not good with a brush and don't know how to draw, you can easily find stickers with these shapes and just stick them on your nails.
Of course, if you have the skills to paint them yourself, you can try to make some cute bunny or chick on your nail-polished Easter coffin nails.
For even more inspiration for the latest nail design trends and more Easter nail ideas, follow us on Pinterest, and don't forget to check out the account to get even more ideas for your next manicure project.
How to Pick an Easter Nail Design for Your Coffin Nails
If you follow the latest trends, then you certainly want to do something different for yourself. And so you have the choice to implement cute children's Easter manicure elements, such as bunnies and chicks.
Of course, in addition to the tails and faces of bunnies, and patterned eggs hidden in the grass, there are many other things that will make your manicure festive and themed.
For example, combine Easter with the arrival of spring and choose flowers. For a more sparkling effect, you can always add a few gemstones and rhinestones.
Most Popular Styles for Coffin Easter Nails
Easter Bunny Nails – these are probably the cutest option for your Easter manicure. They come in a variety of designs, so you can go as detailed as you can, or just do a simple outline and everyone will get the message. Bunny nails are best to do at a nail salon as they require a bit of precision, but there are also some simplified designs you can try to do at home.
Easter French Tips – French tips are popular all year round, and for Easter, the manicure just gets a little makeover by changing the color palette to pastel shades. You can also incorporate some of the Easter elements to your French tips, like adding a bit of a speckled egg look or tiny rabbit ears.
Speckled Egg Nails – one of the most popular looks and manicures to create, they allow you to choose from plenty of nail polish colors to create one of the cutest manicure options for the Easter season.
Pastel Easter Nails – if there is one color that's dominating the Easter season it's obvious pastel shades! They are notoriously associated with Easter, so choosing a few of these colors for your nails can instantly transform your manicure with very little effort.
Floral Easter Nails – flowers are associated with spring, and they can't be missing from any Easter-themed manicure either. For Easter, you can do them in pastel shades or opt for a more elegant look with white nail art paired with French tips (example included in our roundup).
Abstract and Cartoon Easter Nails – if you're not keen on any of the above, simple swirls or stripes are an easy way to add a bit more personality and interest to your nails. For Easter, pair the design with pastel colors and your festive manicure is done!
Video Tutorial: Easter Nail Art for Coffin Nails
This video tutorial will help you how you can achieve a colorful Easter look for your coffin nails, with pastel shades of blue, green, pink, and yellow. Prepared by Nails by Liv
30 Best Ideas for Coffin Easter Nails
Whether you just looking for an Easter idea or want to add a little spring freshness, these coffin Easter nail ideas will help you to complete your festive outfit and spirit!
Of course, and to add more colors. In this way, you will get as close as possible to the colorfulness of the holiday.
1. Chrome Coffin Easter Nails
2. Floral Coffin Easter Nails
3. Baby Pink Coffin Easter Nails with Gemstones
4. Neon Swirl Coffin Easter Nails
5. Pink Swirl Coffin Easter Nails
6. Elegant Long Coffin Easter Nails
7. Bright Easter Colors with Swirls
8. Purple and Blue Easter Nails
9. Baby Blue Coffin Nails with Flowers
10. Short Coffin Nails with Gold Glitter
11. Bright Long Easter Coffin Nails
12. Bright Glitter Easter Coffin Nails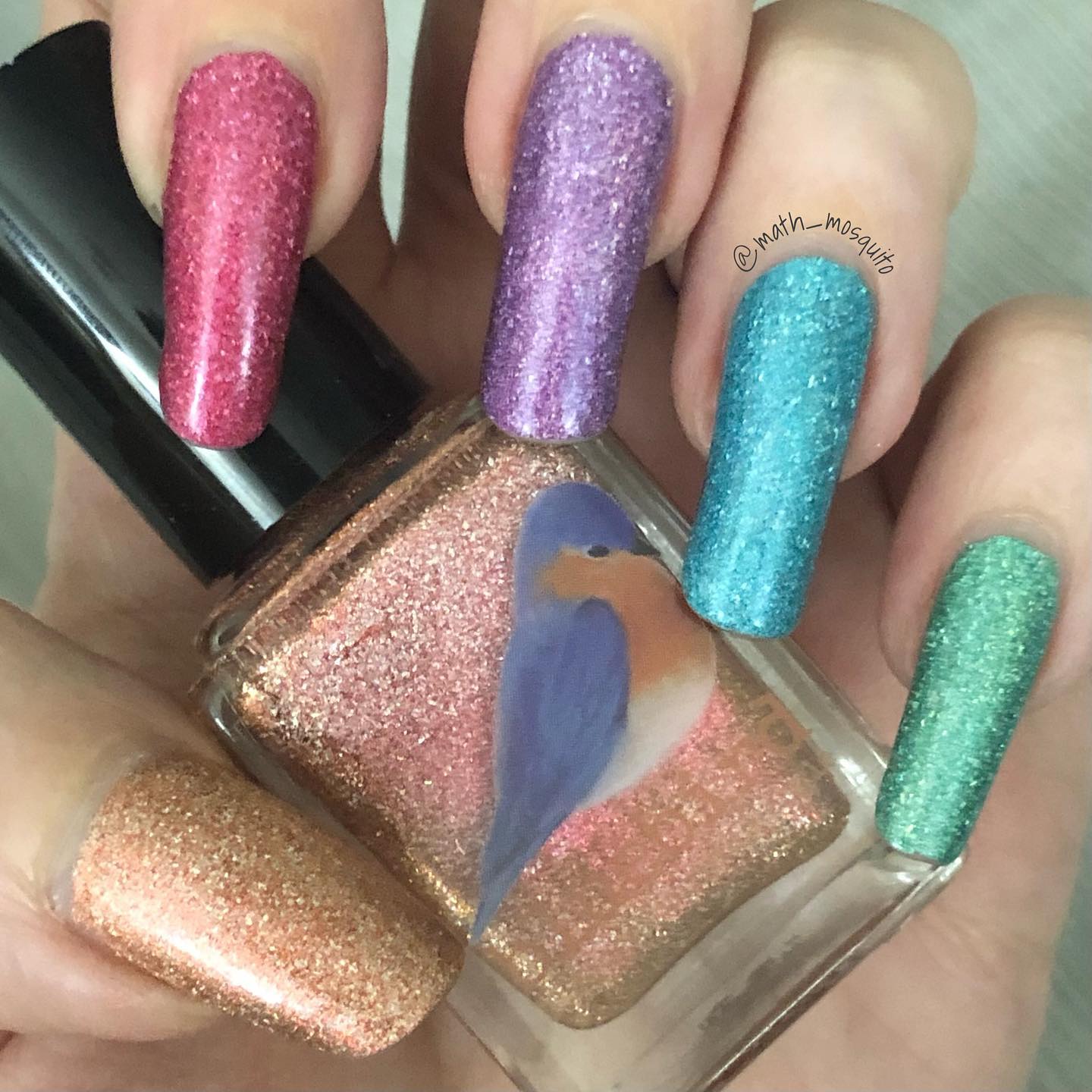 13. Dark Green Easter French Tips
14. Mint Green Easter Nails
15. Ombre Coffin Easter Nails
16. Cartoon Coffin Easter Nails
17. Easter Nail Art Coffin Nails
18. Coffin Nails with Flowers and Easter Bunny
19. Bright Easter French Tips
20. Gemstones with Easter Coffin French Tips
21. Cute Easter Coffin Nails
22. Bunny & Flower Nails
23. Bright Pastel Coffin French Tips
24. Spring Theme Easter Nails
25. Pastel Outline Easter Coffin Nails