We love nail extensions. Short, long, extra long, we love them all.
All the different shapes make for fun fashion statements, but the coffin-shaped nails are our top favorites.
Coffin navy blue nails will have you feeling like a rock star, and everyone will notice.
In this article, we will break down we love coffin navy blue nails, the best styles, over 30 photos of designs that will get you all of the complements, and how to take care of your coffin navy nails.
27+ Best Ideas for Coffin Navy Blue Nails
We have over 30 pics of the best-looking coffin navy blue nails for you to choose from, so keep scrolling to find your favorite one!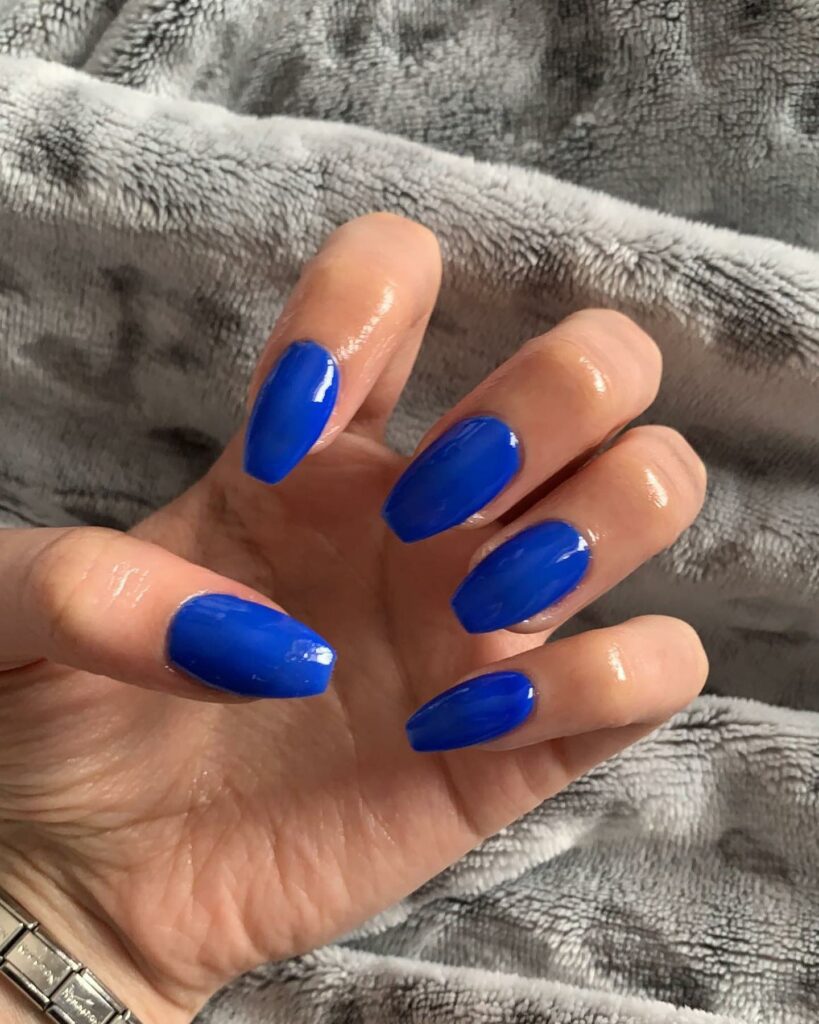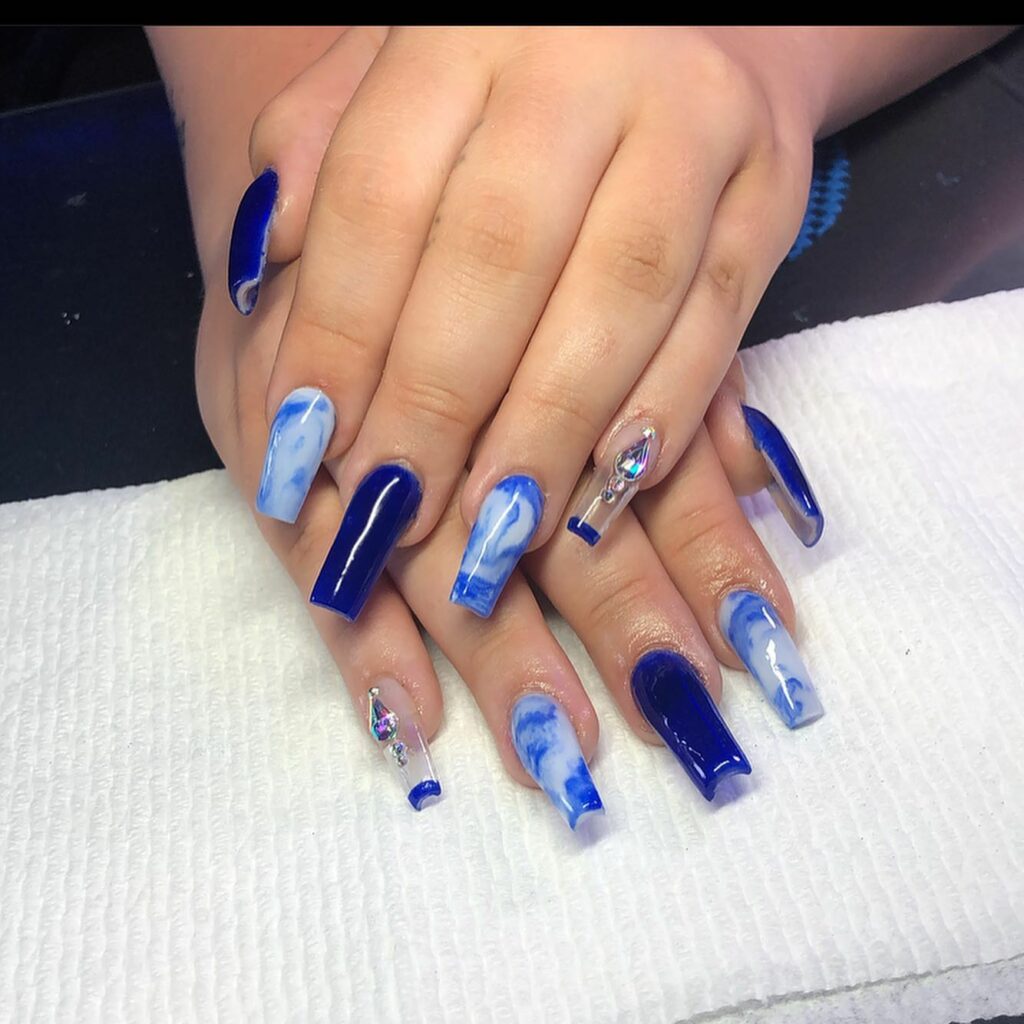 Why We Love Coffin Navy Blue Nails
We love coffin navy blue nails for the ultra vampy look and feel. The nail shape is great for chubbier or shorter fingers; making them look longer and more graceful is always better.
We also love that they elongate the nail creating more room for any nail art. This nail shape is edgy and sexy. It represents your fearlessness in trying new and different things in life, and we love that for you.
The color blue represents reminds us of the ocean or any body of water that makes us think of relaxation, calmness, and happiness.
The navy blue on the nails stirs up these emotions, but the deep dark shade also adds a veil of mystery and excitement that no average nail fanatic would venture towards. People that choose this shape and color are ready for anything life throws their way.
We also love that this style looks great with a t-shirt and jeans or a dress-up dinner date.
Most Popular Styles for Coffin Navy Blue Nails
Here are some of our favorite styles for the coffin navy blue nails look.
Taking Care of Coffin Navy Blue Nails
A few tips to take care of your coffin navy blue nails to ensure you get the longest possible wear out of them.
Let's start with capping the free edge of the nail, of course, when you originally have them or get them done. Next, keep the cuticle moisturized; this requires applying oil to the cuticles and keeping your hands creamy after you wash them and at the start and end of your day.
Be mindful. Try not to be super rough with your new coffin nails.
For example, opening the car door too fast might result in broken nails. This includes broken natural nails under the artificial nail. This can be painful and is best to be avoided.
Move slowly and carefully, especially if you are new to long nails.
Take advantage of rubber house gloves when cleaning your bathroom or doing the dishes, our mothers and grandmothers used them for a reason. They work.
That's it. We covered why you love coffin navy blue nails and why you will too. We broke down some of the best styles, shared photos for nail design inspiration, and we shared tips on how to care for your new nail look. Now all you need to do is feel like a baddie and enjoy your new nails until next time. Have fun!