Are you looking for an elegant, powerful manicure that makes you feel like royalty? Well, look no further than the trendy gold marble nails of 2023.
In this article, we have carefully selected over 30 classy and timeless gold marble nail designs for you to use as inspiration.
Whether you are looking for gold marble nail designs to try out at home or some inspo pics to take to your nail artist, you are sure to find stunning inspiration for both options.
The best part about the gold marble nail design is that it works on short and long nails. It will always be trendy and add a luxurious touch to any outfit you wear.
Let's start and see how you can achieve the look, what's trending, and look at some photo inspiration.
37+ Ideas for Gold Marble Nails
Are you ready to choose your favorite gold marble nail designs?
Keep scrolling till you find your favorite in our collection. You can find more stunning nail inspiration on our Pinterest board.
So make sure to go have a look, and while you're at it, please give us a follow.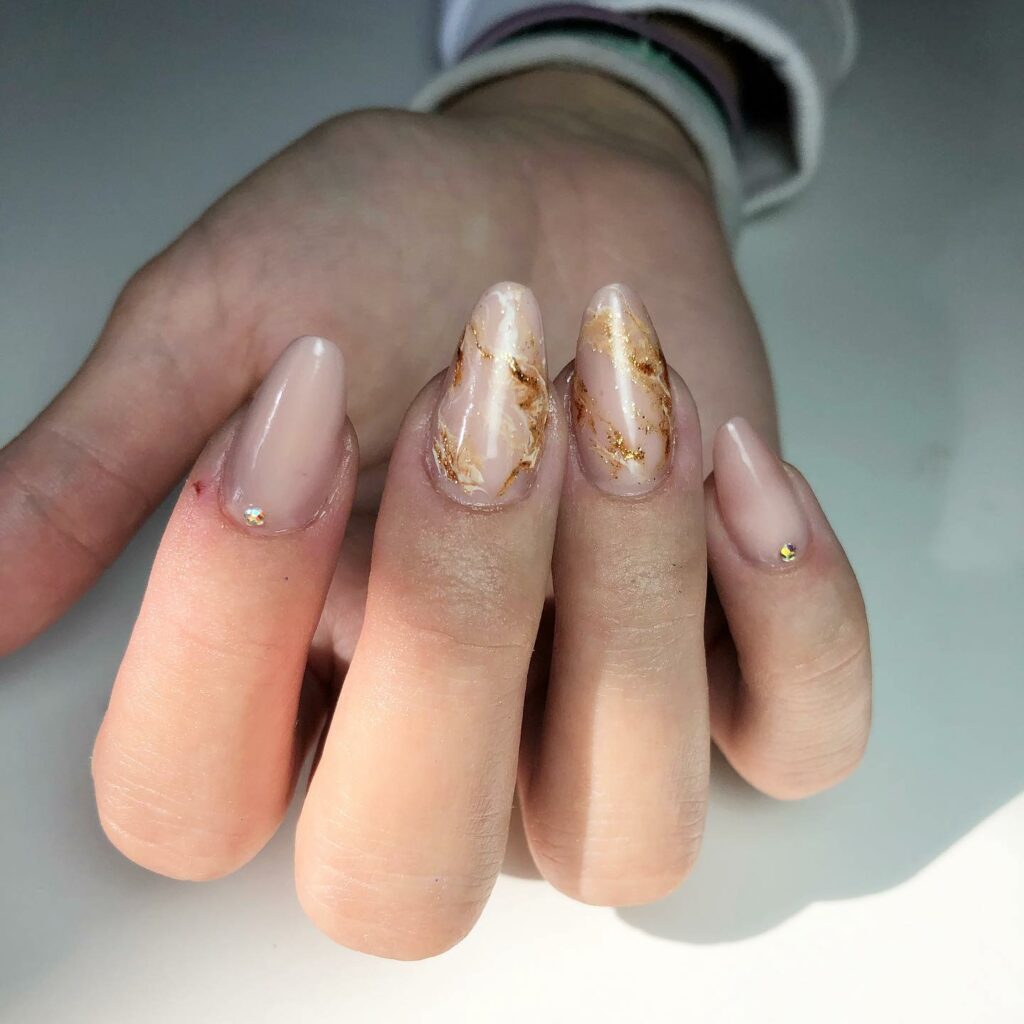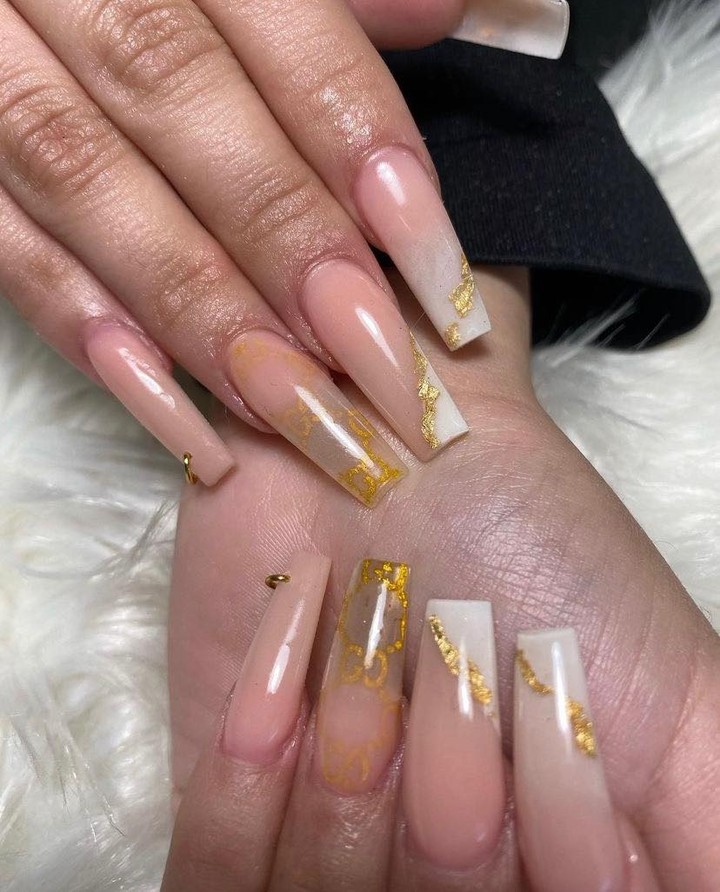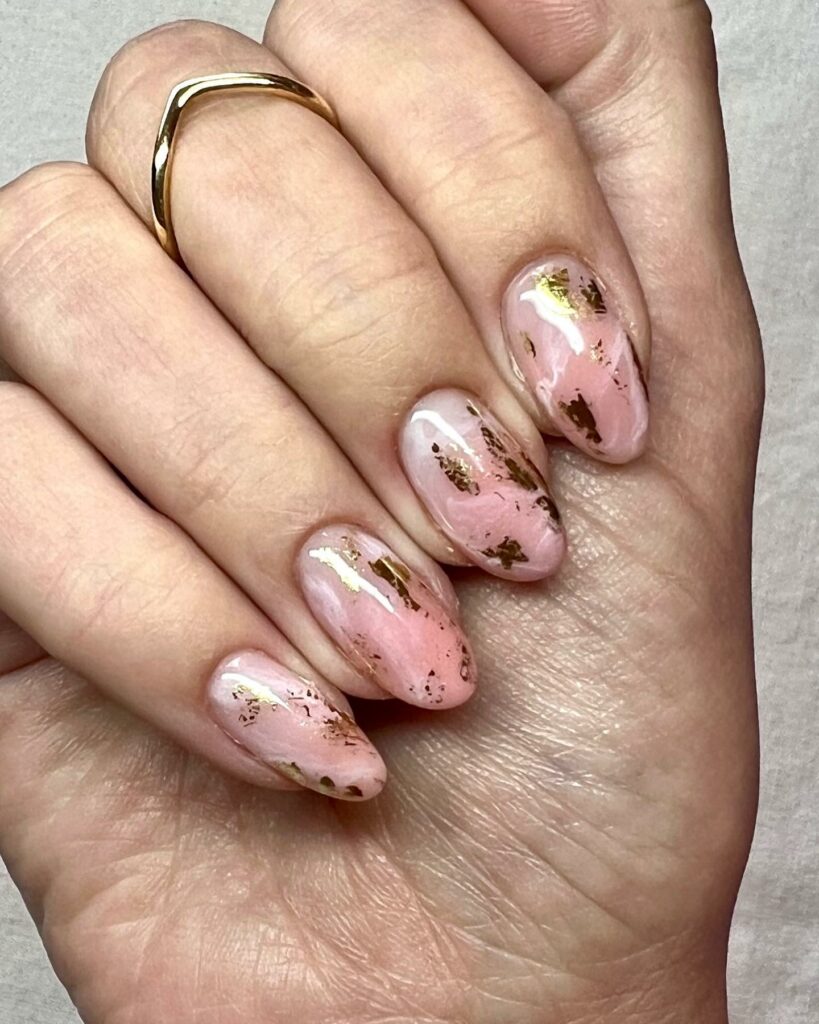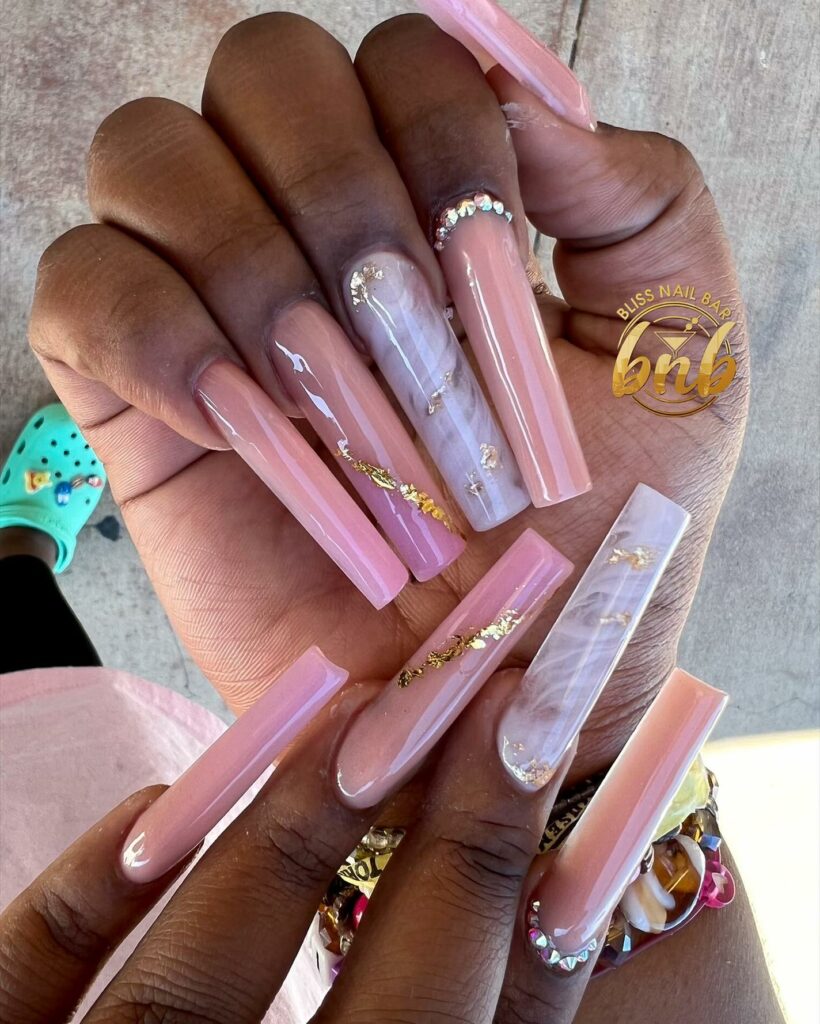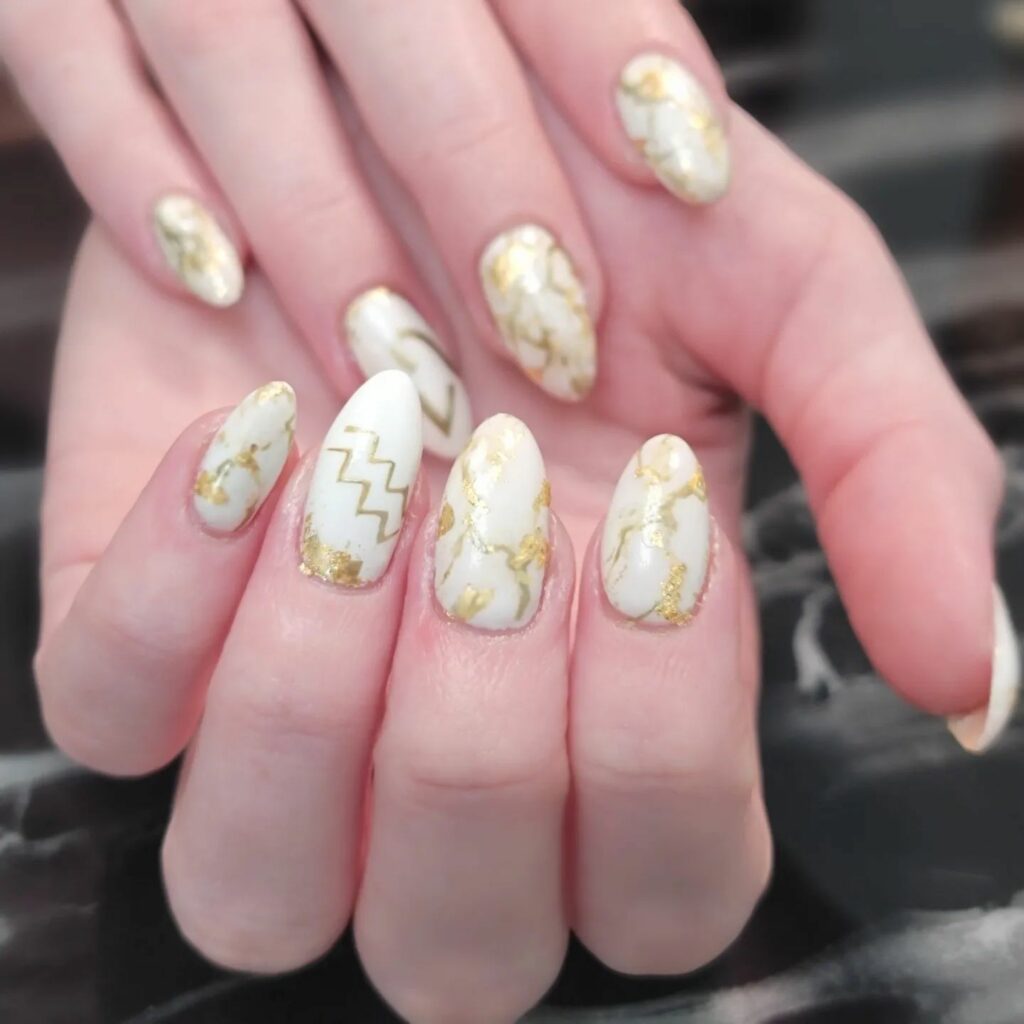 How To Achieve the Look
Creating gold marble nails is pretty straightforward. There is no right or wrong way of doing it; the most important part is just having fun. Here are some easy steps to ensure you always get the perfect gold marble design.
Decide on your base color. Many color options look stunning with gold, so you can use various base colors.
Apply the base color and allow it to dry.
Choose one or two colors apart from the gold you want to create the marble effect with.
Pop a bit of each color on a piece of paper, cardboard, napkin, or tile.
Take a toothpick and swirl the two chosen colors with the gold.
Next, take your nail brush and scoop up the mix.
Apply to your nails and blend till you are satisfied with the results.
2023 Trends for Gold Marble Nails
What is popular this year when it comes to gold marble nails? Here are some trends that are all over social media.
Gold marble Frenchies
Acrylic gold marble nails.
Blue and gold marble nails.
White and gold marble nails.
Black and gold marble nails.
Gold marble coffin nails.
Marble nails with gold dust.
Short gold marble nails.
Translucent gold marble nails.
How to Make Your Gold Nail Polish Last Longer
Chipping nail polish is a pain in the you know what, but we have listed some ways you can prevent this from happening and make your gold polish last longer. Let's take a look.
Before applying your gold nail polish, ensure that your nails are perfectly buffed and filed.
Wipe your nails and remove any excess oil that is on your nails.
Push your cuticles back.
Apply your desired base coat.
Next, apply thin coats of your golden nail polish to build it up safely. Thin coats will ensure that the nail polish dries everywhere and does not cause bubbles or streaks.
Get an excellent top coat. A good top coat makes the world's difference in how long your gold polish will last.
Sealing the edges of your nails is essential as the edges are the ones most prone to chipping.
Avoid soaking your gold nails in hot water. This will soften the nail polish and increase the chances of chipping.
Reapply a top coat a day or two later to freshen up your gold nails and increase their durability.
Gold marble nails are such a fun and easy design that can be done on short or long nails. Don't be afraid to try different colors with gold to create a marble masterpiece. Once you get your stunning gold marble nail set, you will want it to last forever.