Planning your summer manicure? Then look no further than summer coral nails!
There is something about choosing your favorite summer nail trends and ideas as winter ends that make you feel so alive.
Even from the spring rains to the summer sun, it feels like life has begun when the sun begins to warm up our days.
Summer coral nails will take over the season and we love every shade of it.
We will go over everything from all the reasons to love summer coral nails, including different shades of coral, we will be showing you 30+ photos for inspiration and how to do your coral nail polish at home, so keep reading for all the good stuff.
40+ Best Ideas for Summer Coral Nails
Looking for some summer coral nails inspiration? Scroll down and take a look at the photos for more coral nail polish ideas. 
1. Floral Summer Coral French Tip Nails
2. Minimalist Summer Coral Nails
3. Glitter Summer Coral Nails
4. Mismatched Glitter and Ombre Coral Nails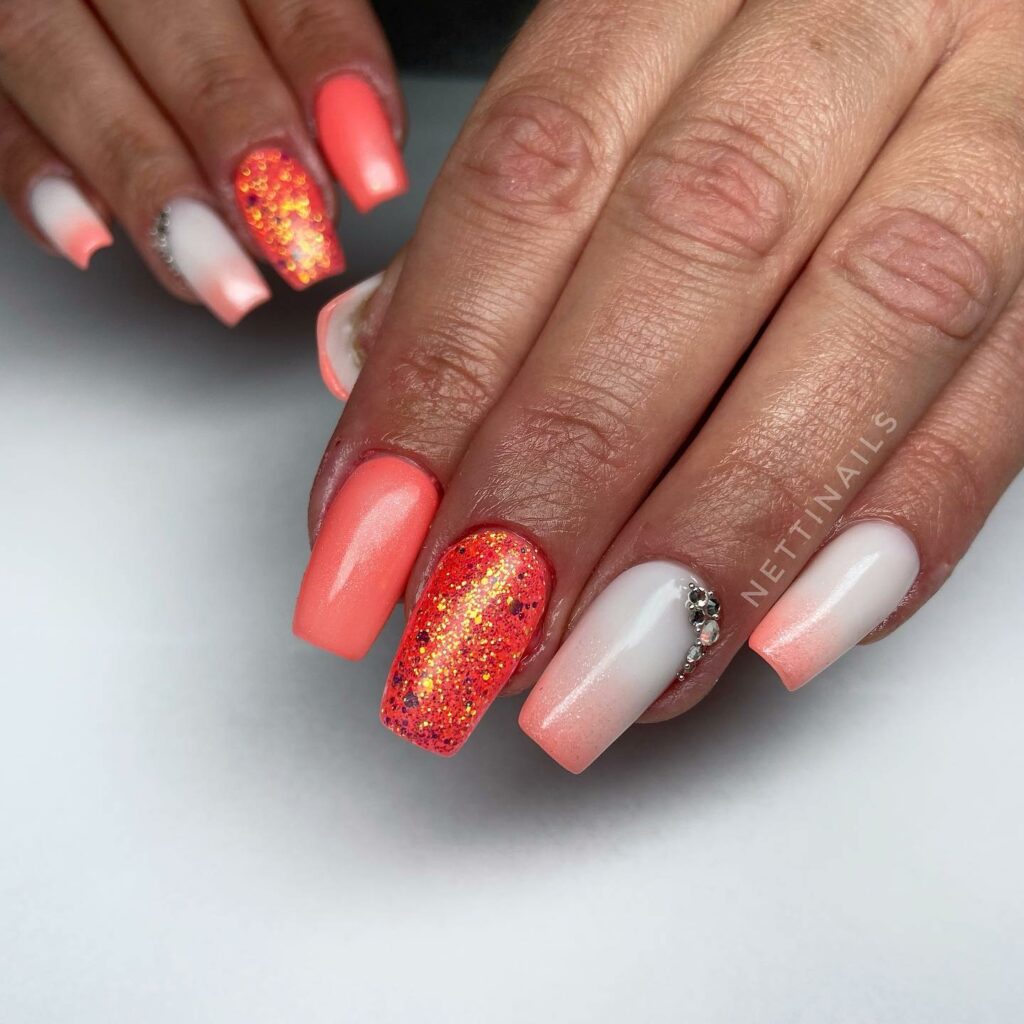 5. Simple Glitter Coral Nails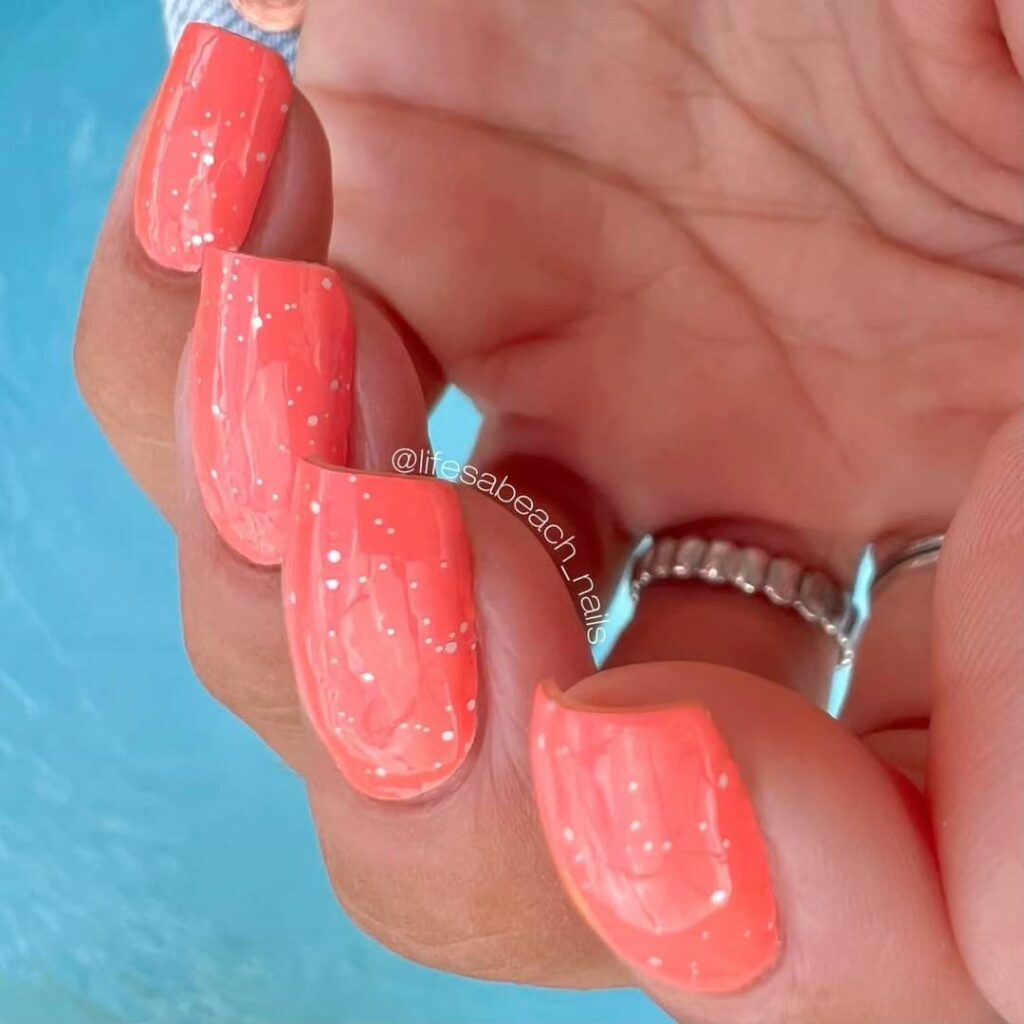 6. Summer Statement Nails
7. Short Coffin Summer Coral Nails
8. Floral Detail Summer Coral Nails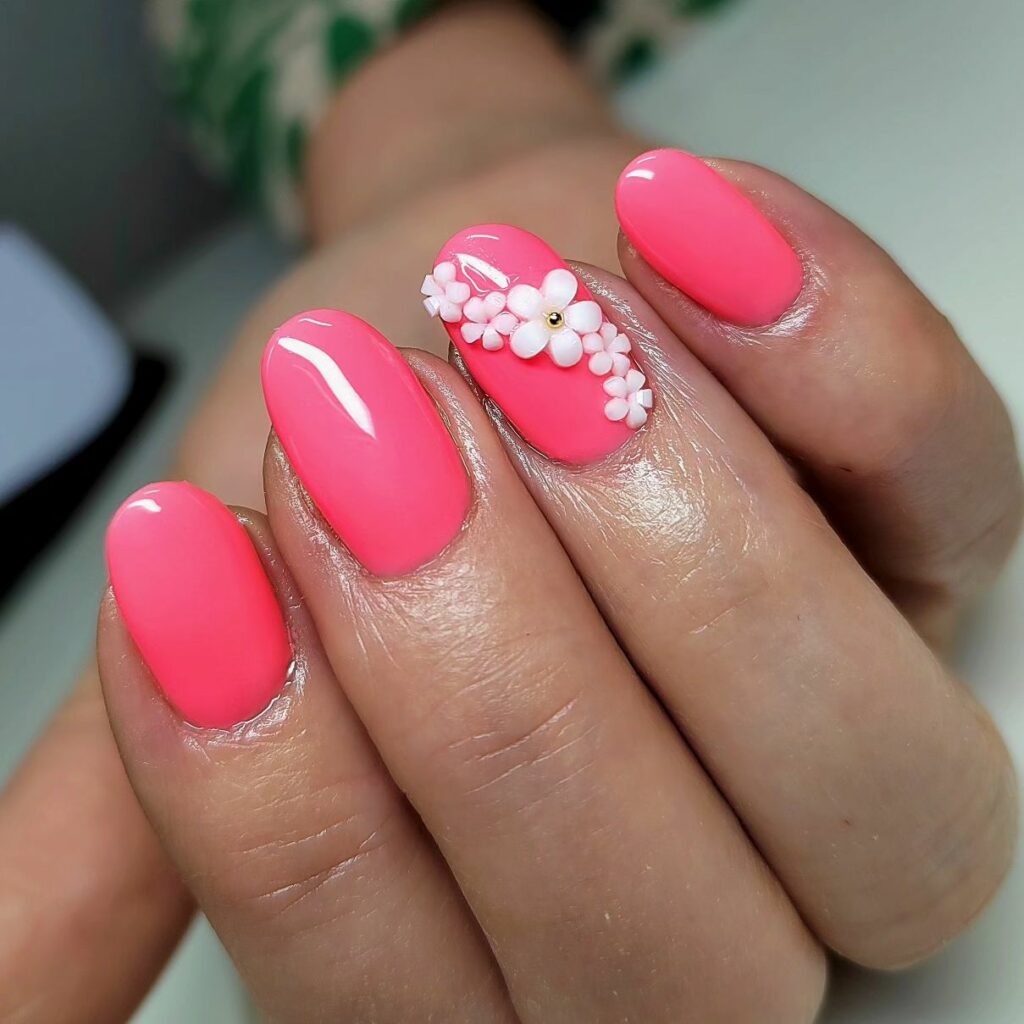 9. Hot Pink and Coral Short Nails
10. Mermaid Summer Nails
11. Black Outline on Coral Nails
12. Summer Swirl Coral Nails
13. Hot Pink and Coral Short Nails
14. Botanical Inspired Summer Nails
15. Ocean Wave Summer Nails
16. Neon Summer Coral Nails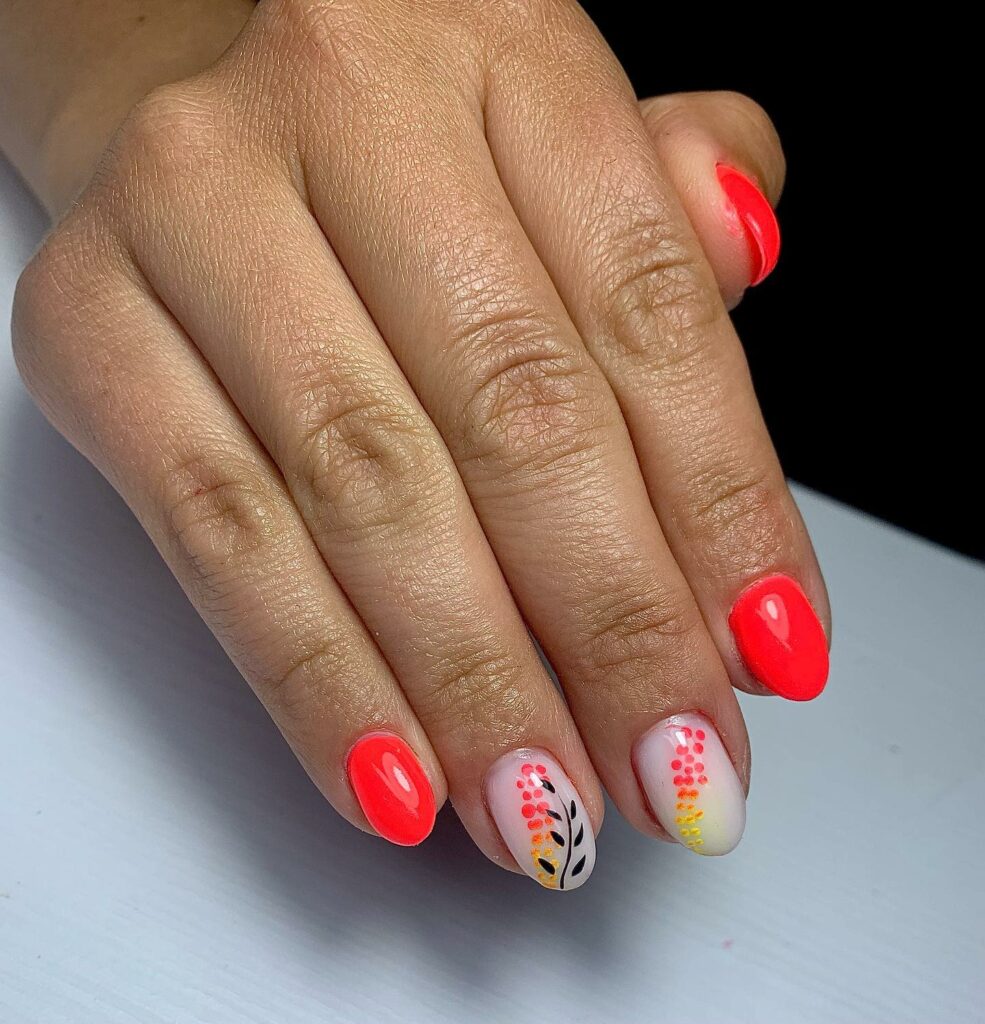 17. Barbie Shade Coral Nails
18. Coffin Summer Coral Nails
19. Natural Mismatched Summer Coral Nails
20. Boho Summer Short Nails
21. Barbie Pink and Coral Nails
22. Bold Design Summer Short Nails
23. Fun Sticker Summer Coral Nails
holly.charlottes.beauty.lounge
24. Statement Summer Coral Nails
25. Beach Inspired Nails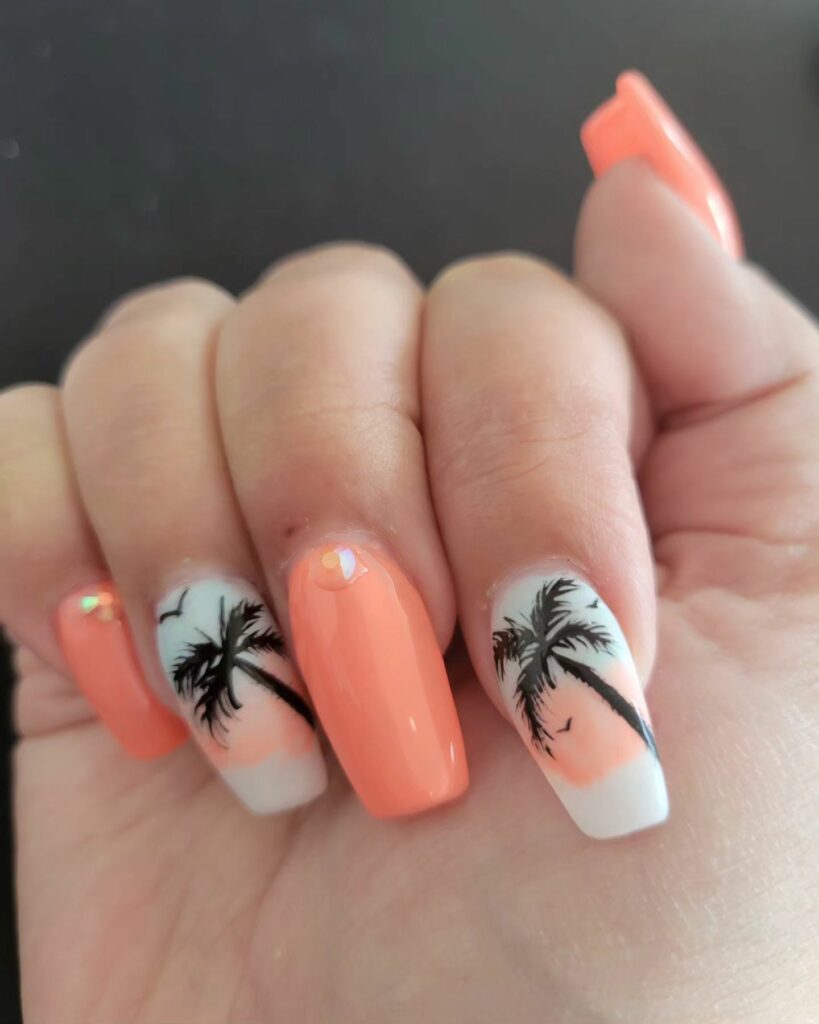 26. Single Glitter Nail
27. A Touch of Silver
28. Summer Inspired Fun Nails
29. Summer Fun Nails
30. Long Coffin Summer Coral Nails
31. Summer Purple and Coral Nails
32. Coffin Coral Botanical Nails
33. Simple Summer Coral Nails with Flowers
34. Coral Nails with Zebra Print
35. Neon Coral Nails with Glitter
36. Glitter Coral Nails with Stars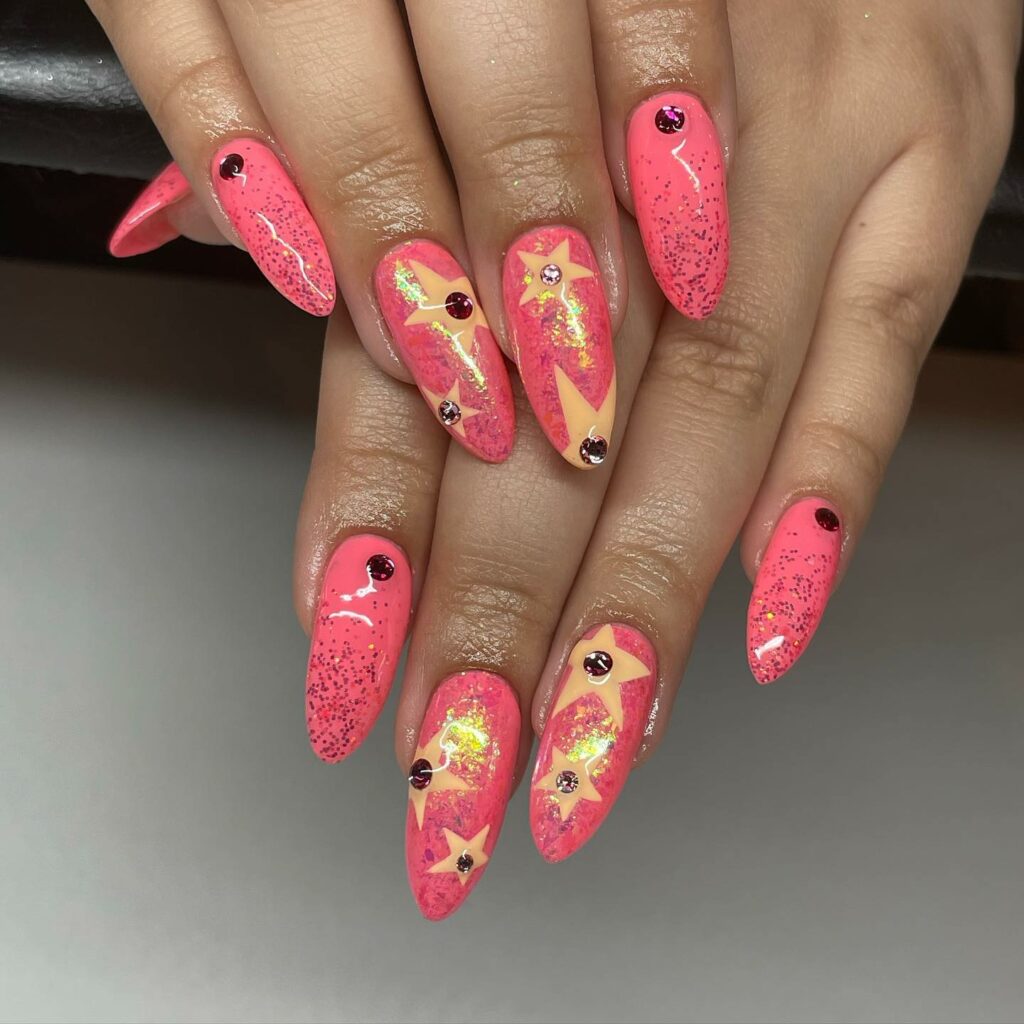 37. Elegant Summer Coral Nails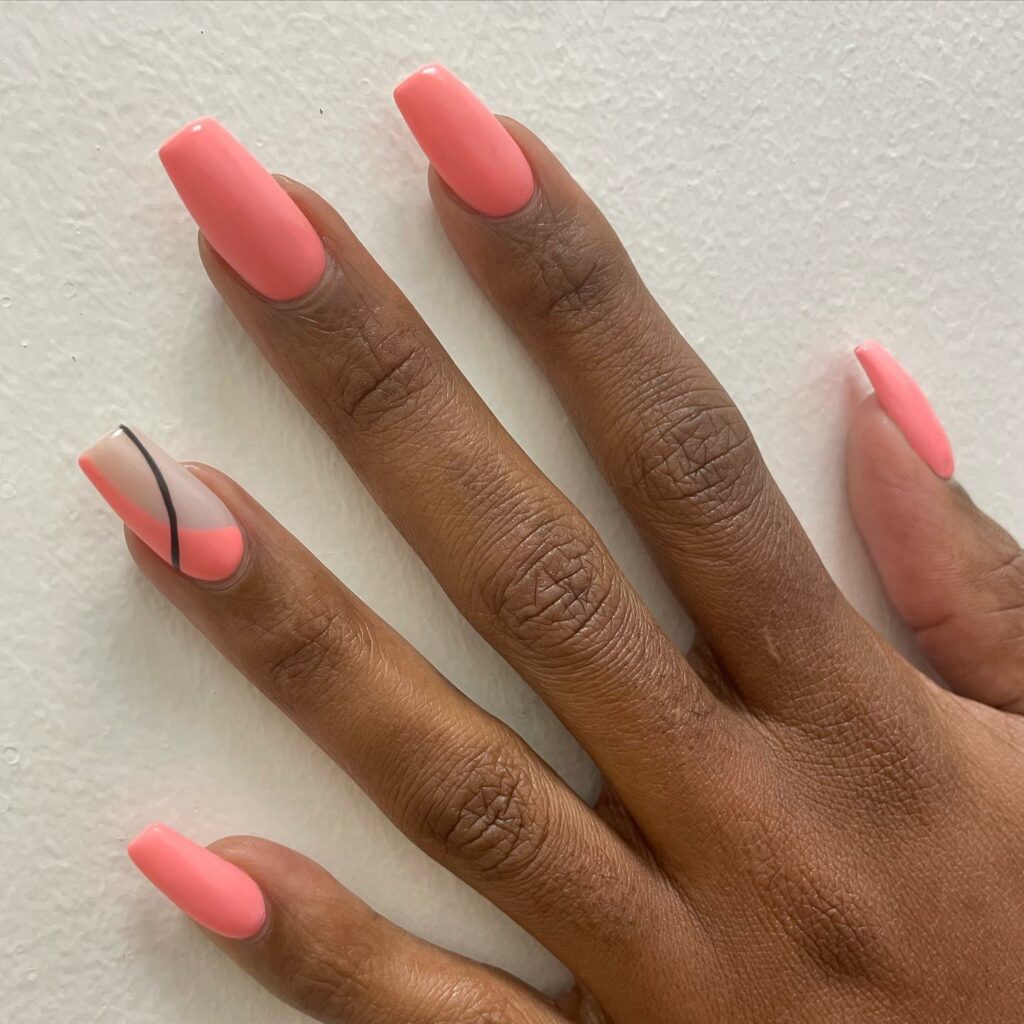 38. Tropical Summer Coral Nails
39. Mismatched Neon Summer Nails
40. Short Marble Summer Coral Nails
41. Hummingbird Summer Nails
Why We Love Summer Coral Nails
We love summer coral nails because they are fresh, fun, and fabulous.
It reminds us of carnival, cocktails, and live music. Coral is such a fun and eye-catching color that will wake up your regular manicure and add the perfect touch of color to any look.
The color coral is considered to mean that the person wearing it is optimistic, creative, and bubbly. Even if you aren't feeling it, wearing the color can help to get you to this state of mind.
Need more reasons to love summer coral nails? Many different shades of coral can be used in regular manicures or add a little flavor with one or two nails with designs to accent your look.
You can create an entire manicure of art on every nail or keep it simple, whatever you choose; summer coral nails will bring a vibrant change from your regular manicure to a summer-ready look.
Most Popular Shades for Summer Coral Nails
There are so many amazing colors to paint your nails with, and choosing a summer coral nail polish is just the beginning of an entire color wheel of coral starting with:
Neon coral- An orange coral OPI gel color "Down to the Core".
Matte coral
Essie couture curator is a great light and soft pink shade of coral.
Dazzle Dry's Carnival Coral is a bright pink coral that would make for the perfect solid manicure.
For a classic bright orange coral nail, OPI's Live.Love.Carnival is the perfect pick for any skin tone and personal style.
How To Do Summer Coral Nails at Home
Giving yourself the perfect summer coral nails at home is too easy not to try.
A few things you will need are clippers, cuticle nippers or mani scissors, file, buffer, base, and top coats, and your coral nail polish.
You will start by gently pushing the cuticles back and trimming any excess skin that is sticking up, being careful not to overcut the cuticle.
Next, you will want to cut and/or file the nails to the shape and length you are happy and comfortable with. Followed by a light buffing of the free edge and the base of the nail to eliminate any bumps, ridges, and sharp points.
After your at-home manicure and nail reshaping, you can apply some acetone to the nail to cleanse off any oils and begin polishing your base coat.
Finally, in long solid strokes from cuticle to free edge, polish the coral nail color.
Apply up to two coats and let it dry.
Apply your favorite shiny protective top coat and you are all done!
That's a wrap. We have broken down why we love the summer coral nails look and shared over 30 ways you can wear this bright polish. We also discussed how to get the look in the comfort of your own home.
Now all you have to do is enjoy them!