Are you looking for the perfect summer orange nails? In that case, you're at the right place! Our team has curated a selection of nearly 40 gorgeous designs, to give you plenty of ideas on how to execute the perfect summer manicure!
No matter if you have long coffin nails, almond nails or natural short nails, in this article you will find lots of pretty manicure ideas that work for any nail shape and nail length.
Check out the latest trends for 2023 we have listed below, and follow up by browsing through our collection of ideas – don't forget to save your favorites in Pinterest!
Why Orange for Summer Nails?
Orange is a beautiful cheerful summer color that just happens to work perfectly with tanned or naturally darker skin tones. It's the perfect way to elevate your summer tan and make your nails really pop. With orange nail polish, you have plenty of options to choose from in different shades, that will allow you to go as bold or as soft as you want with the final result.
Orange is also a popular choice for vacation tropical nails or beach nails, as it reflects the colors of the sunset, but that doesn't mean you can't choose it for your everyday look. With a pretty pastel orange shade, you can create a sophisticated and neutral manicure that will take you through the whole summer, and is also a great look for your work manicure.
On the other hand, if you really want to make a statement and get nails that stand out from the crowd, choose neon shades of orange with simple nail art, to create a manicure that doesn't need much to speak volumes!
2023 Trends for Summer Orange Nails
Ombre nails – orange nail polish pairs beautifully with pink, beige, white or dark orange colors to create a beautiful transition on ombre nails.
Glitter nails – add a bit of sparkle to your manicure with a delicate touch of glitter nail polish – an easy way to transform a basic everyday manicure into party-ready look.
Neon nails – neon orange shades are the perfect color choice for summer days, the color really pops against darker skin tones and is striking on its own, without the need to add any complicated nail art. This makes it the perfect at-home manicure option.
French tip nails – French tips get their summer makeover with vibrant shades of orange which really make them pop!
Mismatched manicure – love more than one nail design style? Ask your nail artist to create a customized look with two or three styles in one manicure.
Stripe nails – if you love the look of simple nail art, white stripes on orange nails look elegant and sophisticated, no matter what the occasion may be
37+ Ideas for Summer Orange Nails
Here are the best looks and manicure ideas for orange summer nails! If you enjoy this selection, don't forget to also check our Pinterest account where you will find hundreds of trending nail design ideas to try!
1. Elegant Orange Almond Summer Nails
2. Orange Stripes and Glitter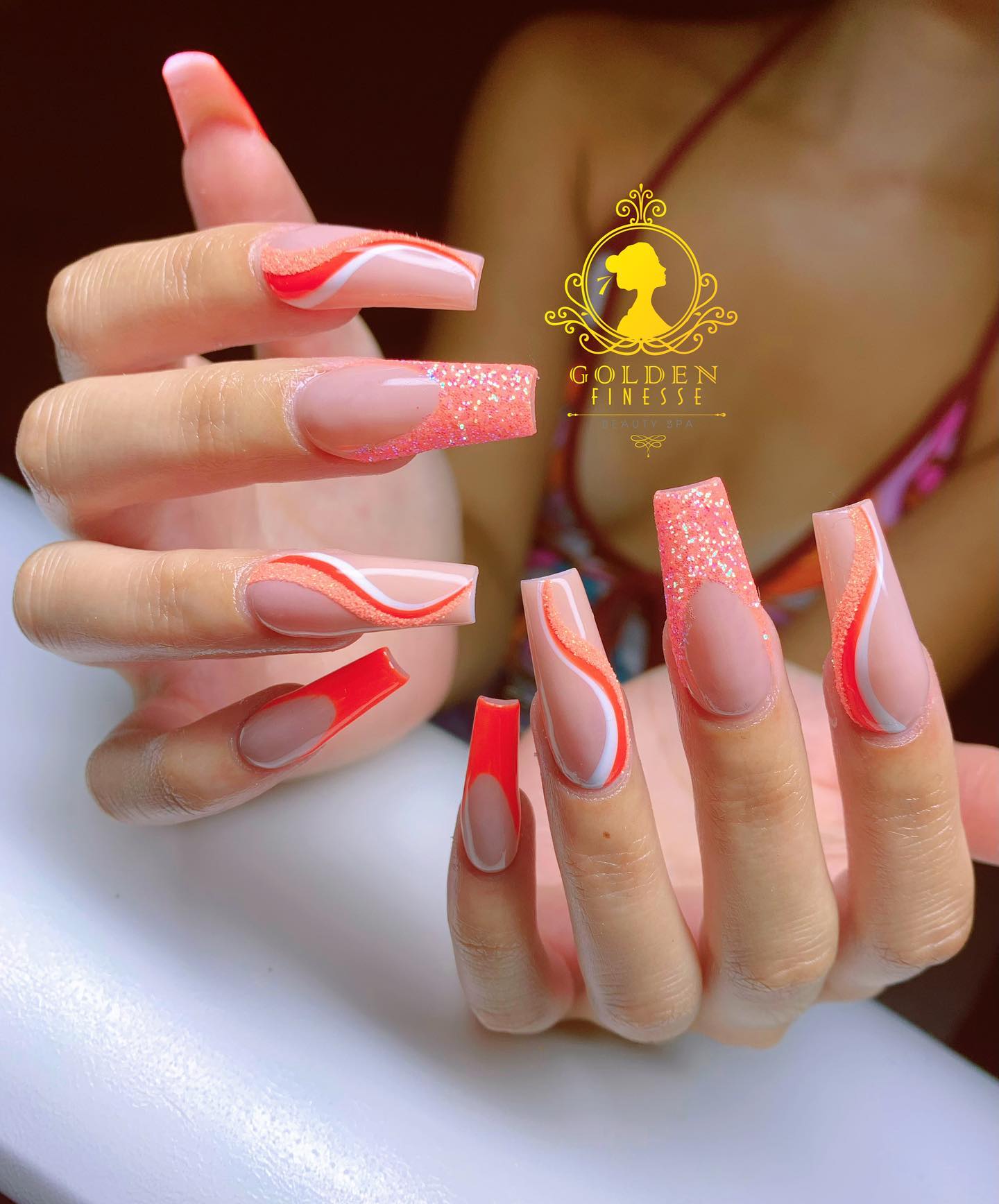 3. Short Orange Ombre Nails
4. Orange Summer Flower Nails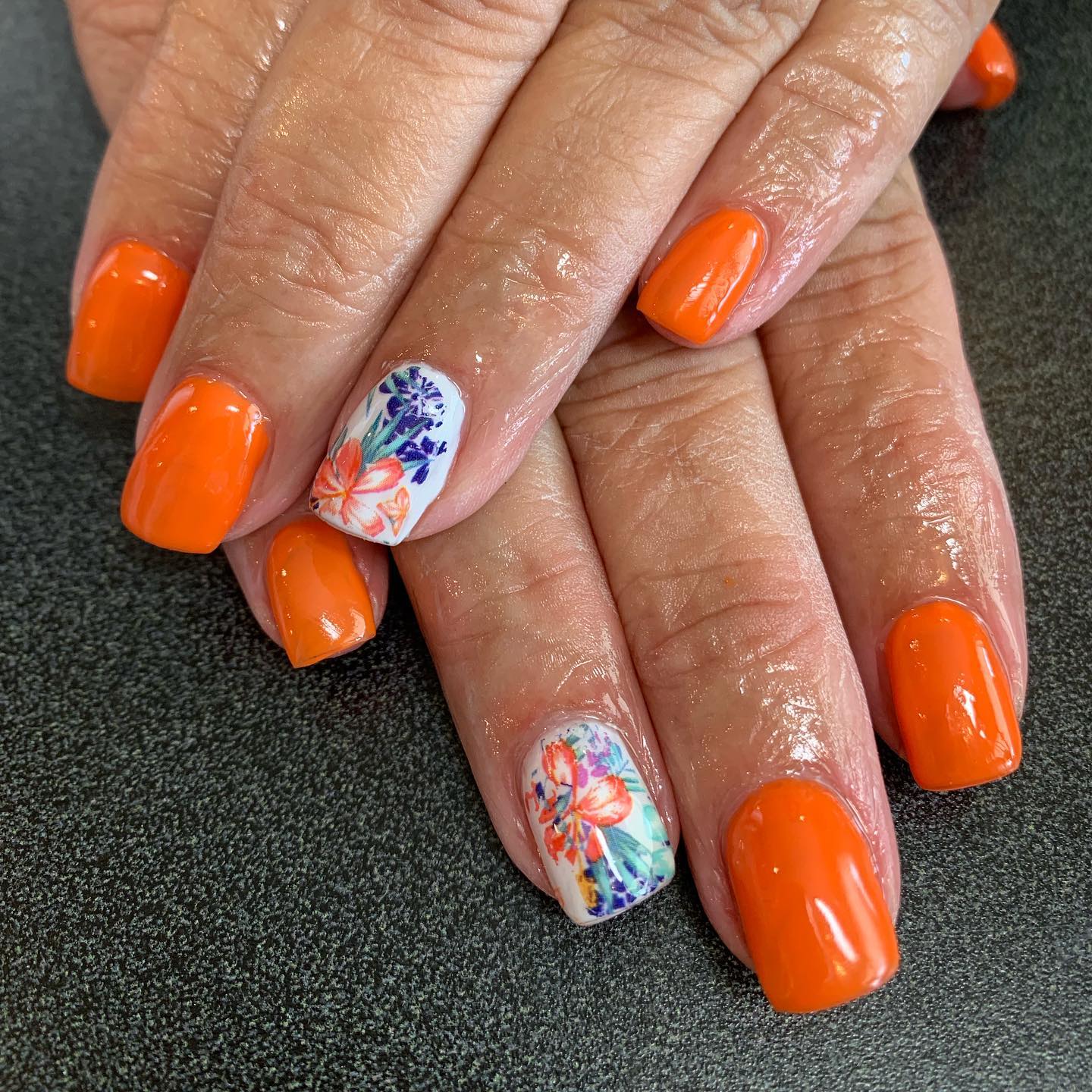 5. Orange and Beige Summer Nails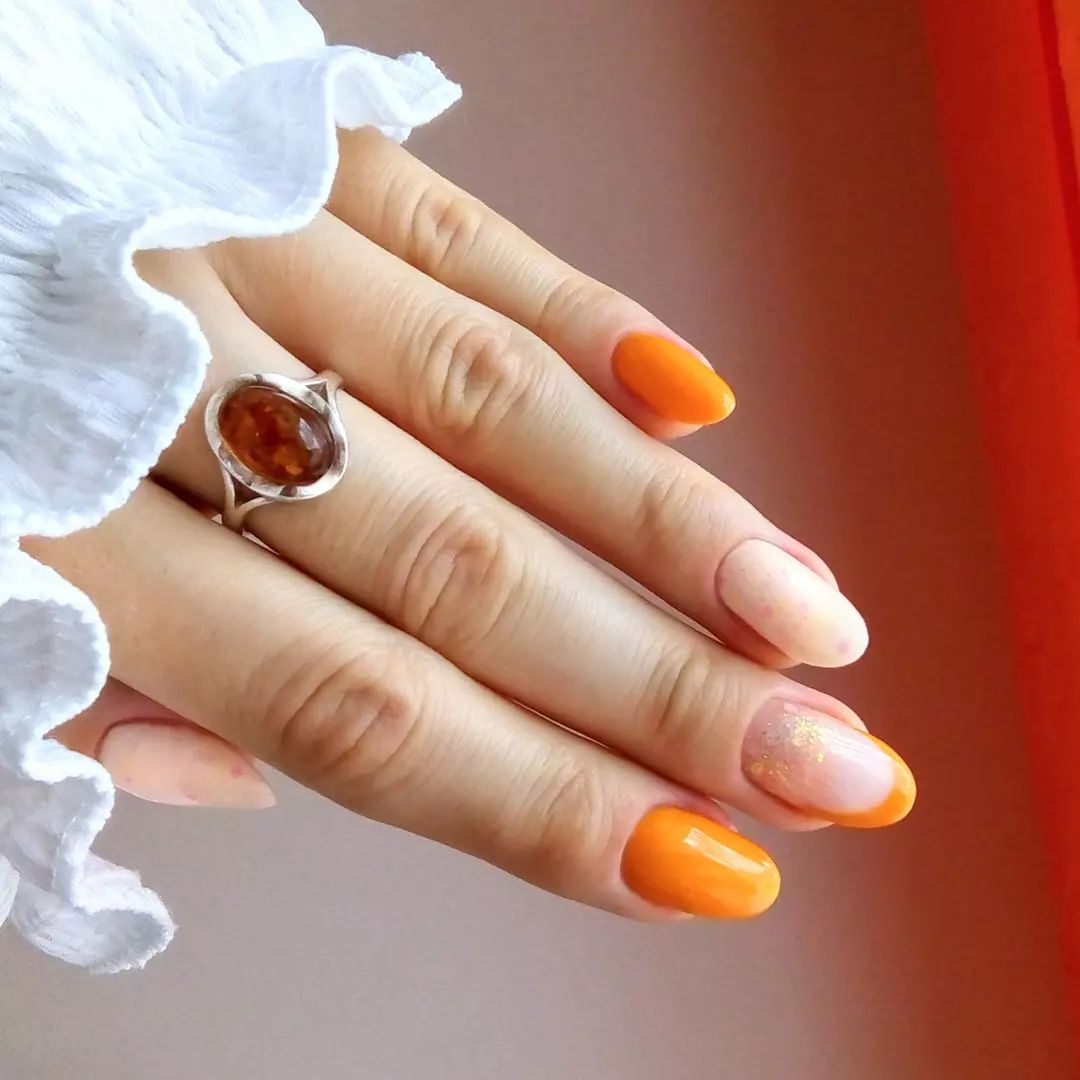 6. Orange and Black Summer Nails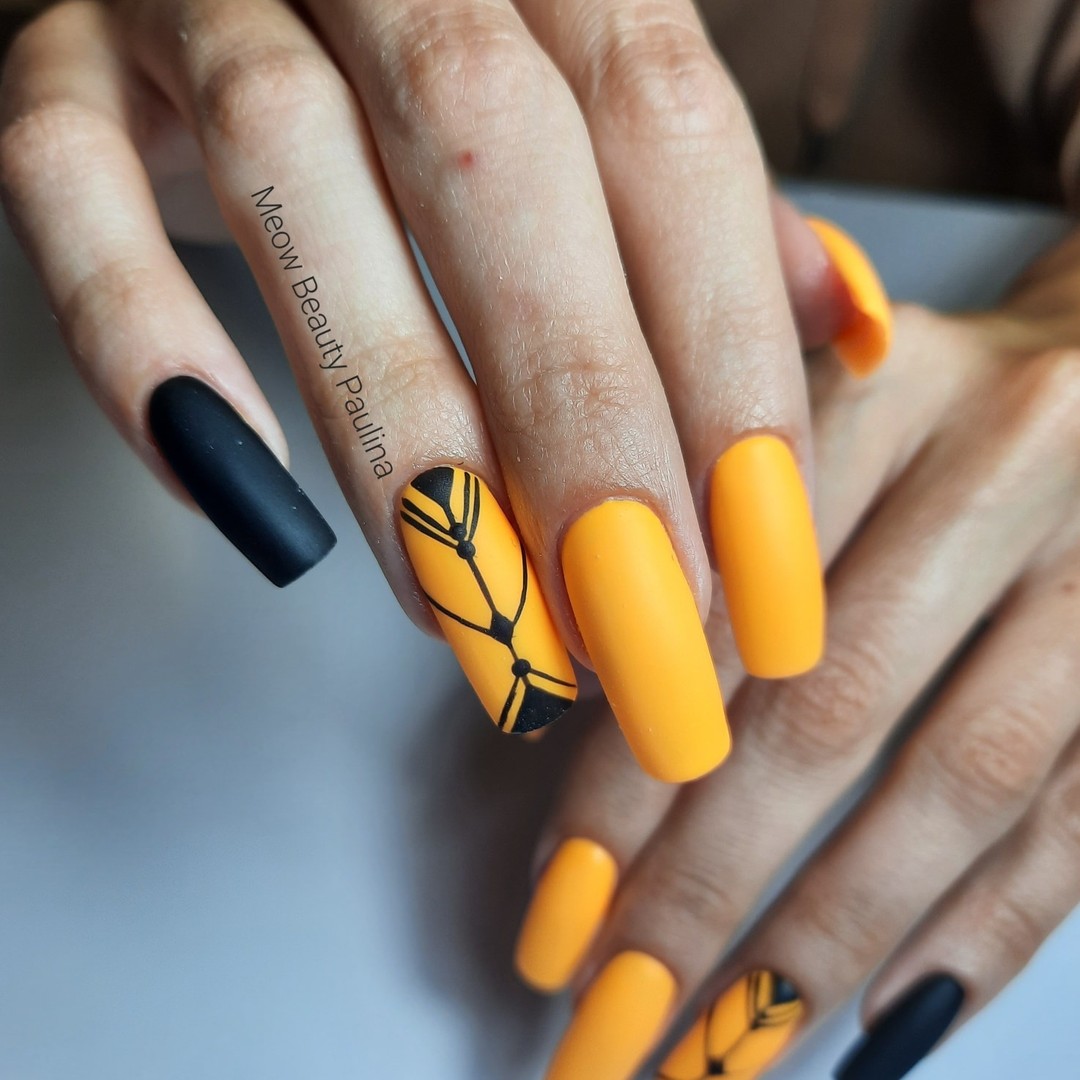 7. Orange White Stripe Summer Nails
8. Neon Orange Summer Nails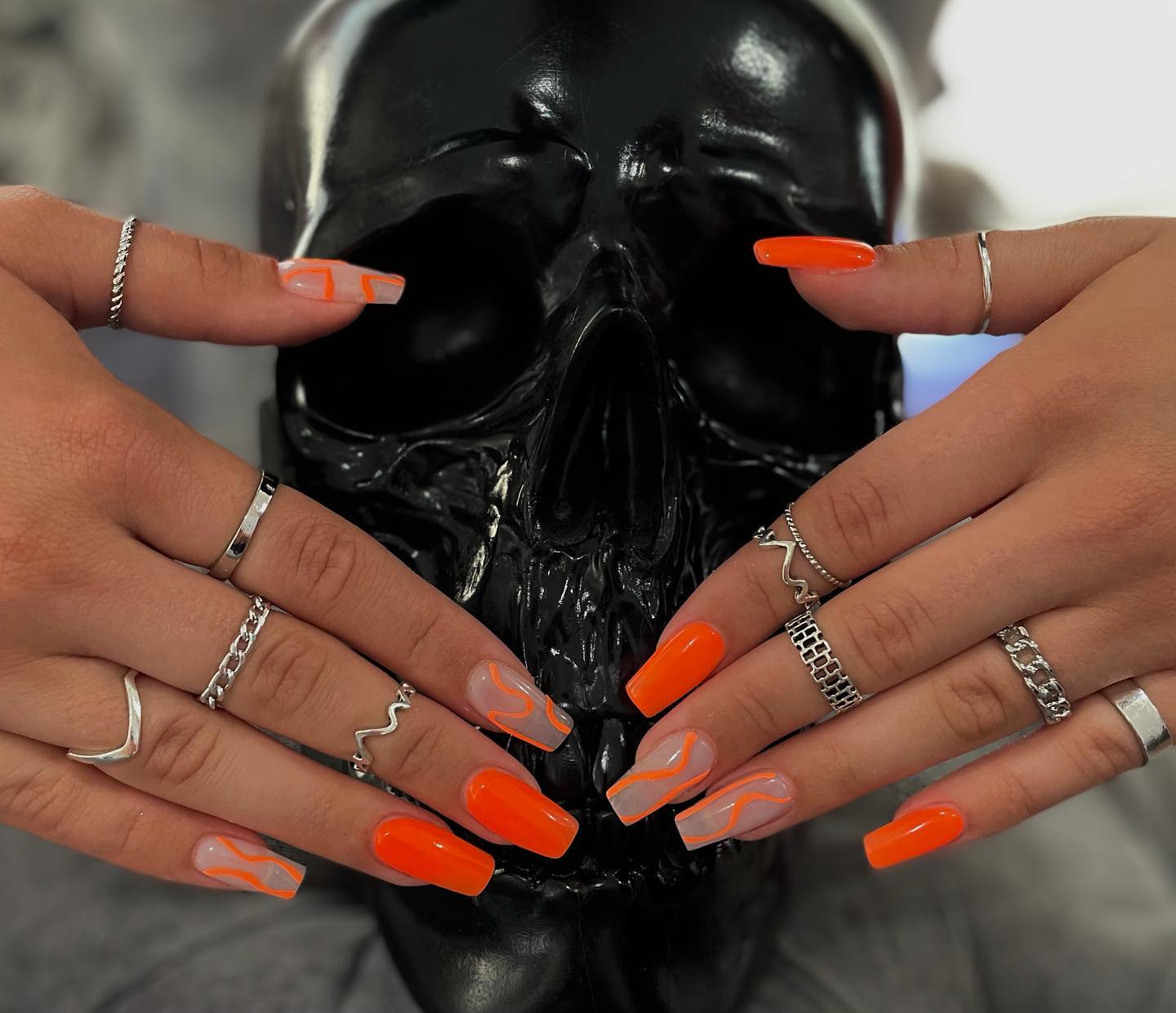 9. Acrylic Orange Summer Nails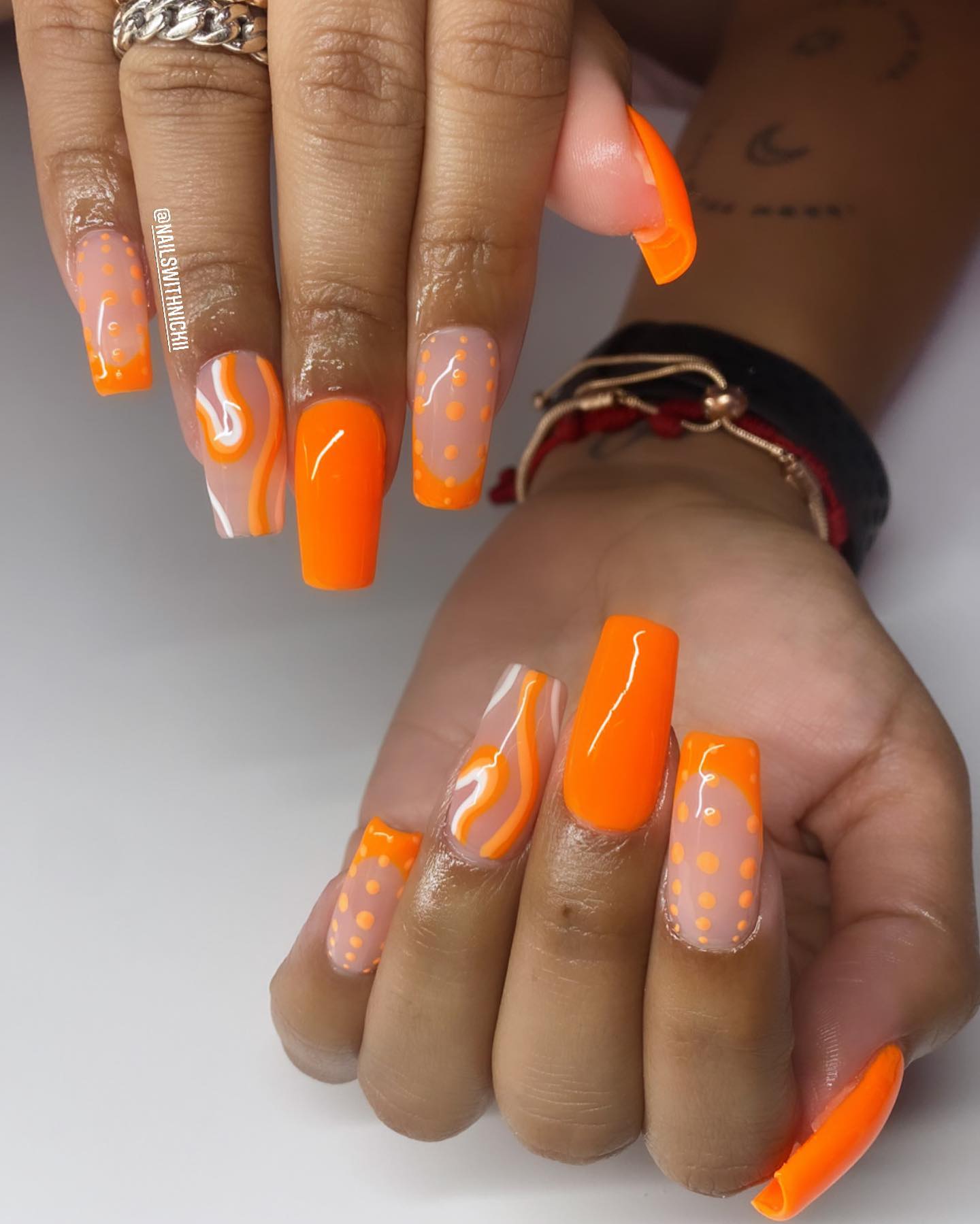 10. Orange Rainbow Summer Nails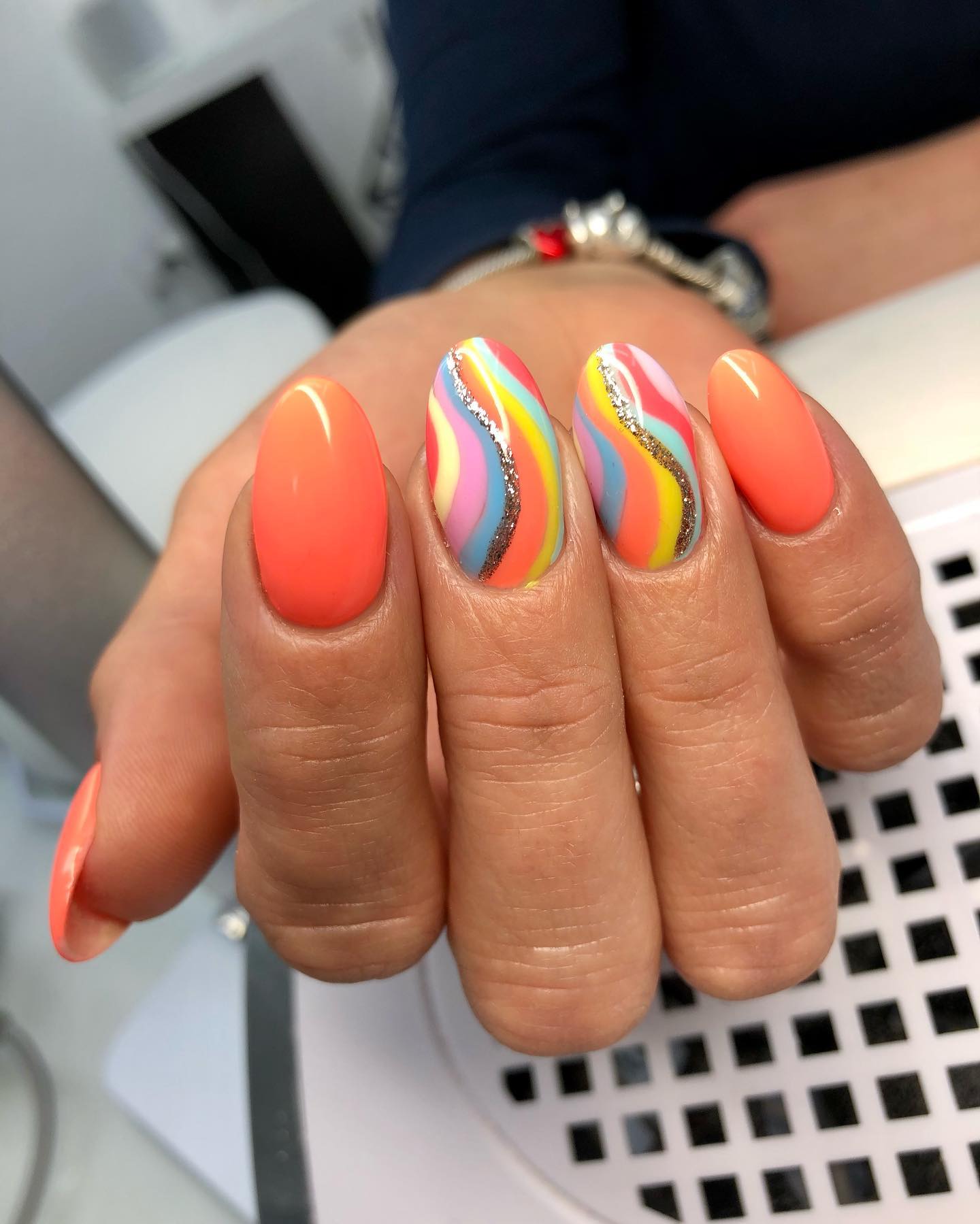 11. Neon Orange Fake French Tip Nails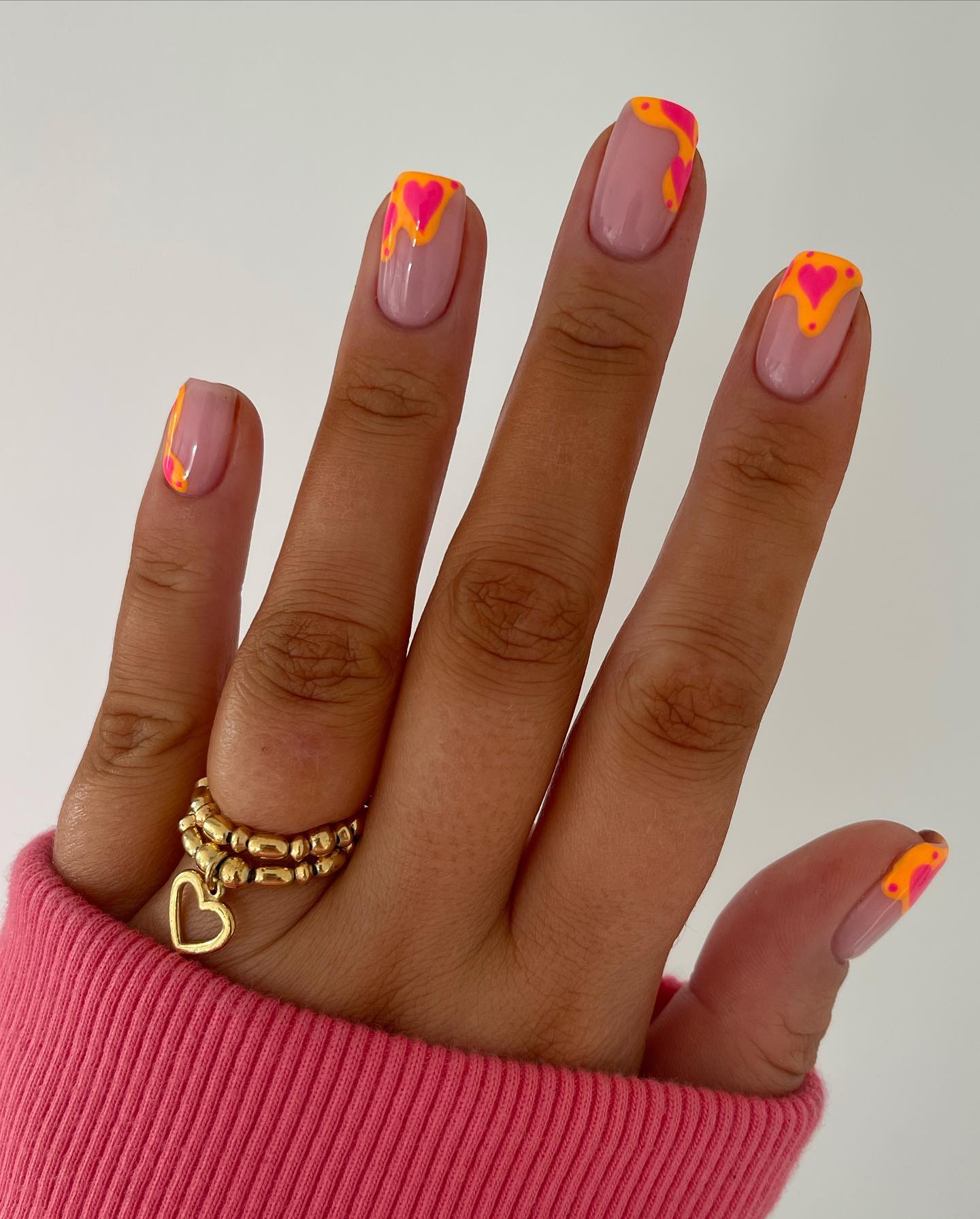 12. Neon Orange and Hot Pink Nails
13. Elegant Orange Coffin Nails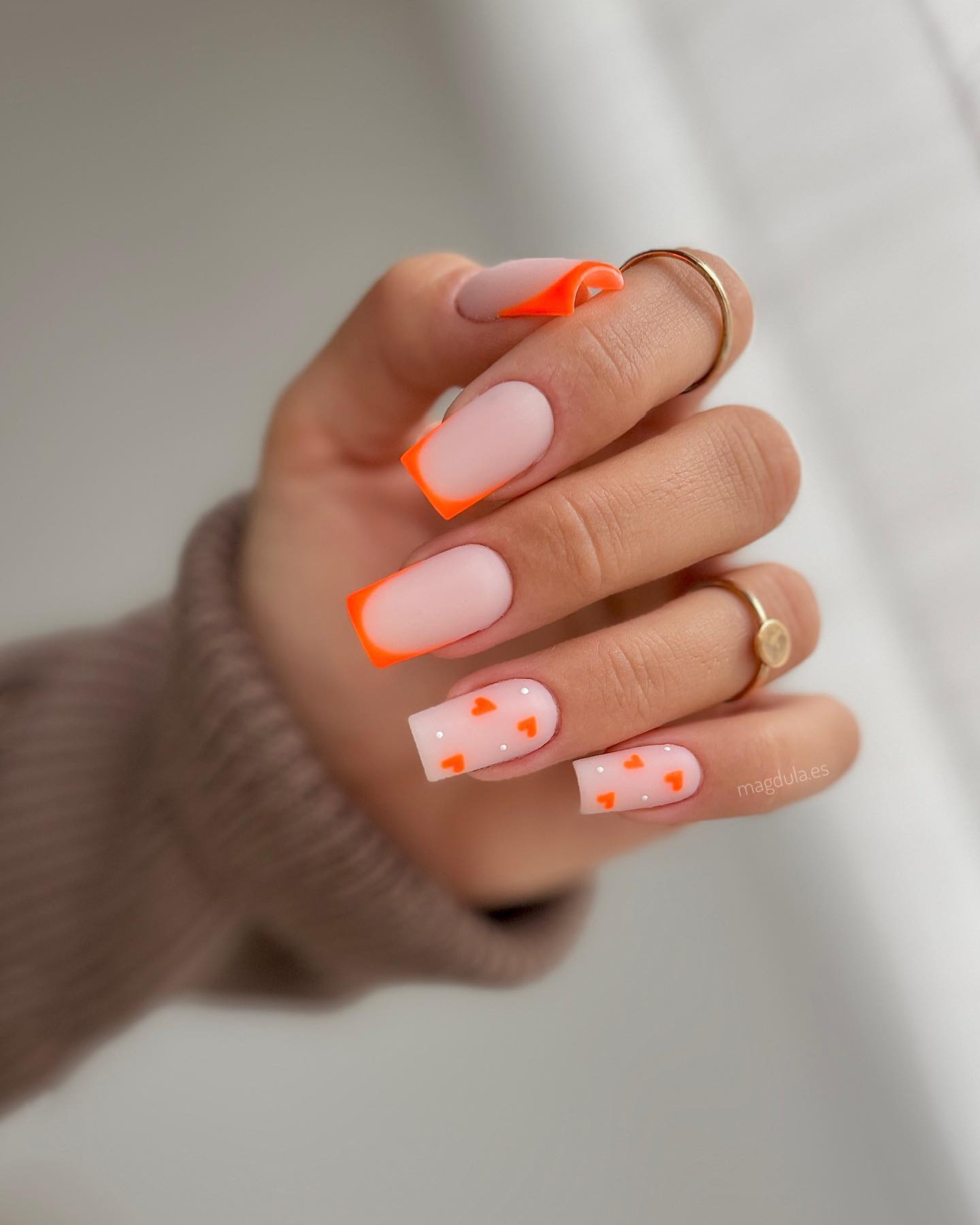 14. Orange and Gold Almond Nails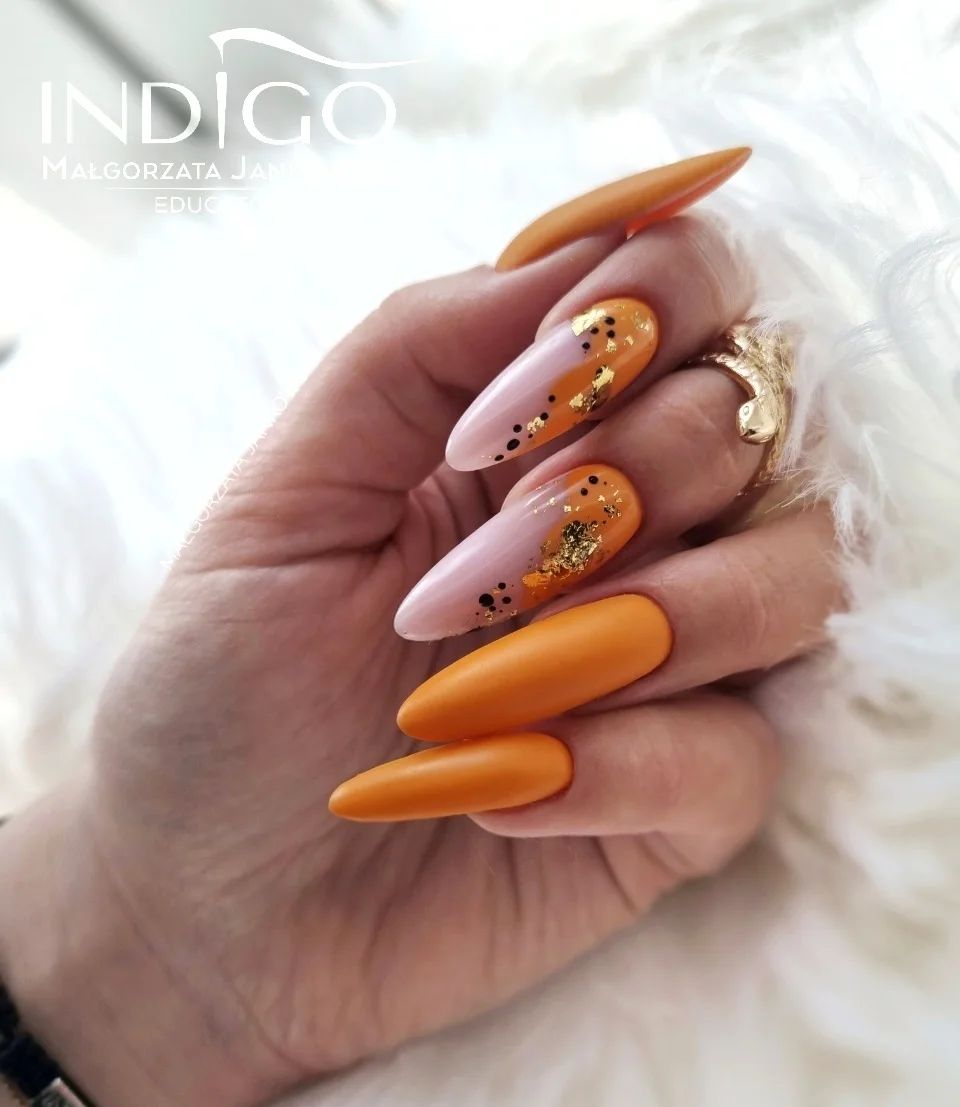 15. Orange Brown Almond Nails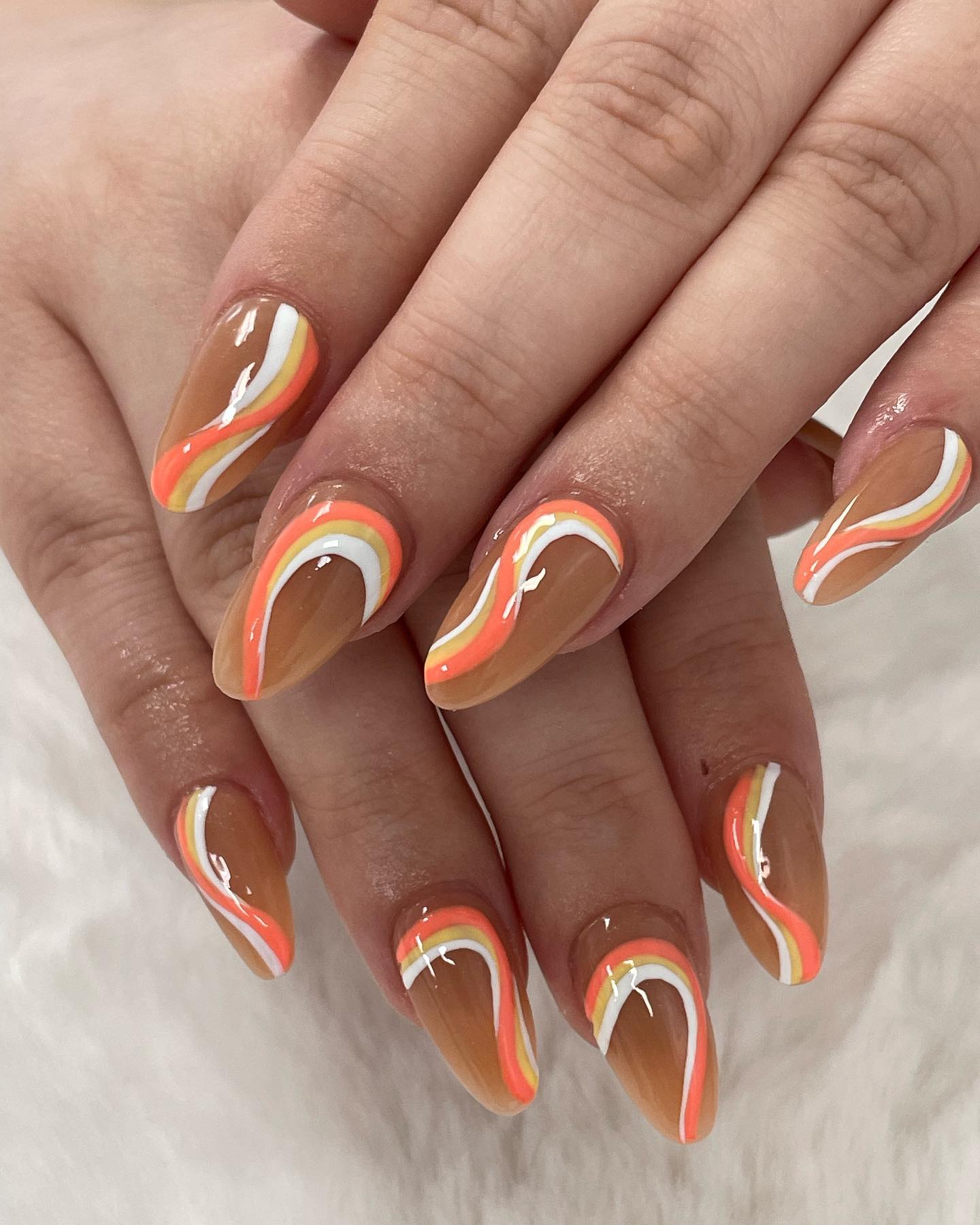 16. Mismatched Orange Summer Manicure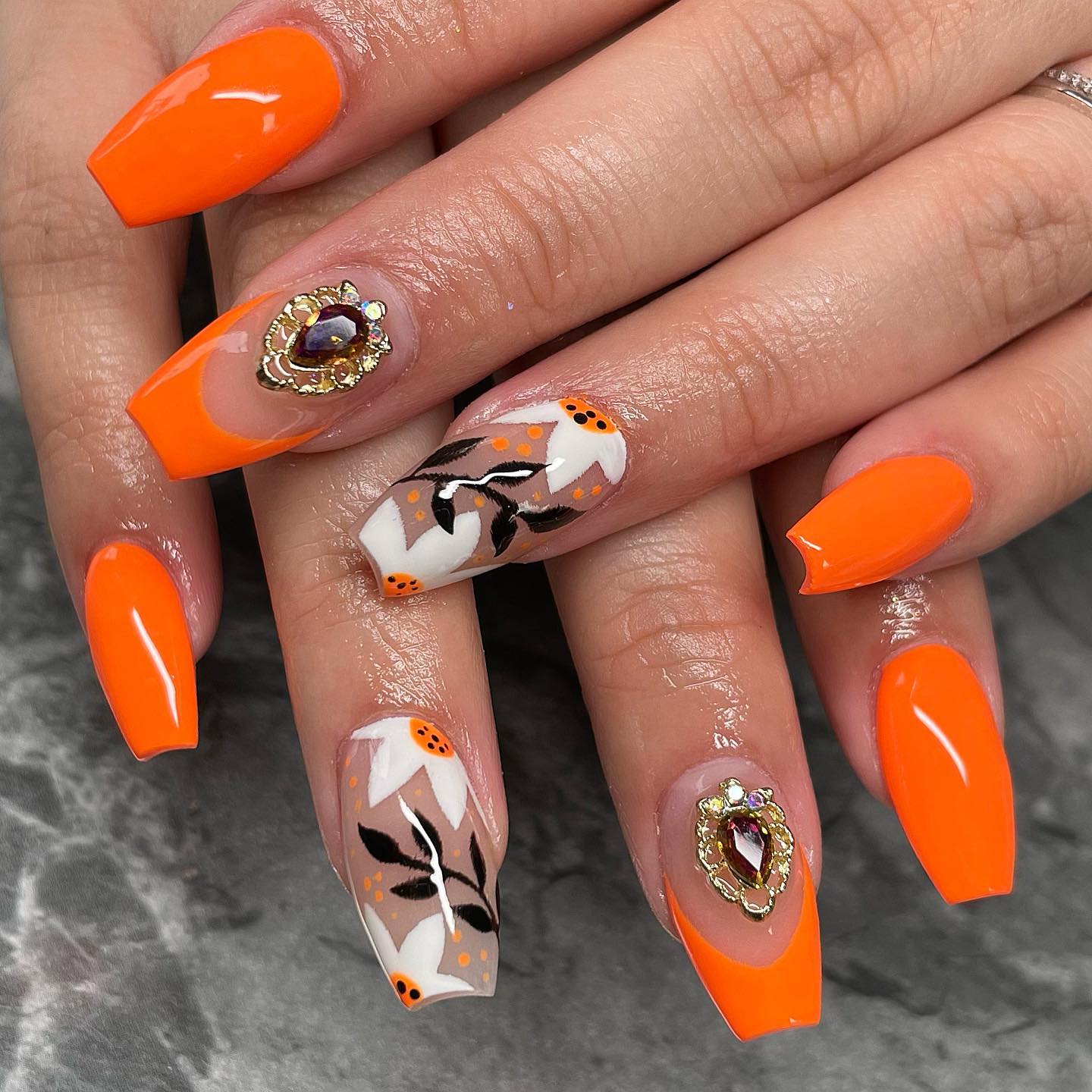 17. Light Orange Summer Manicure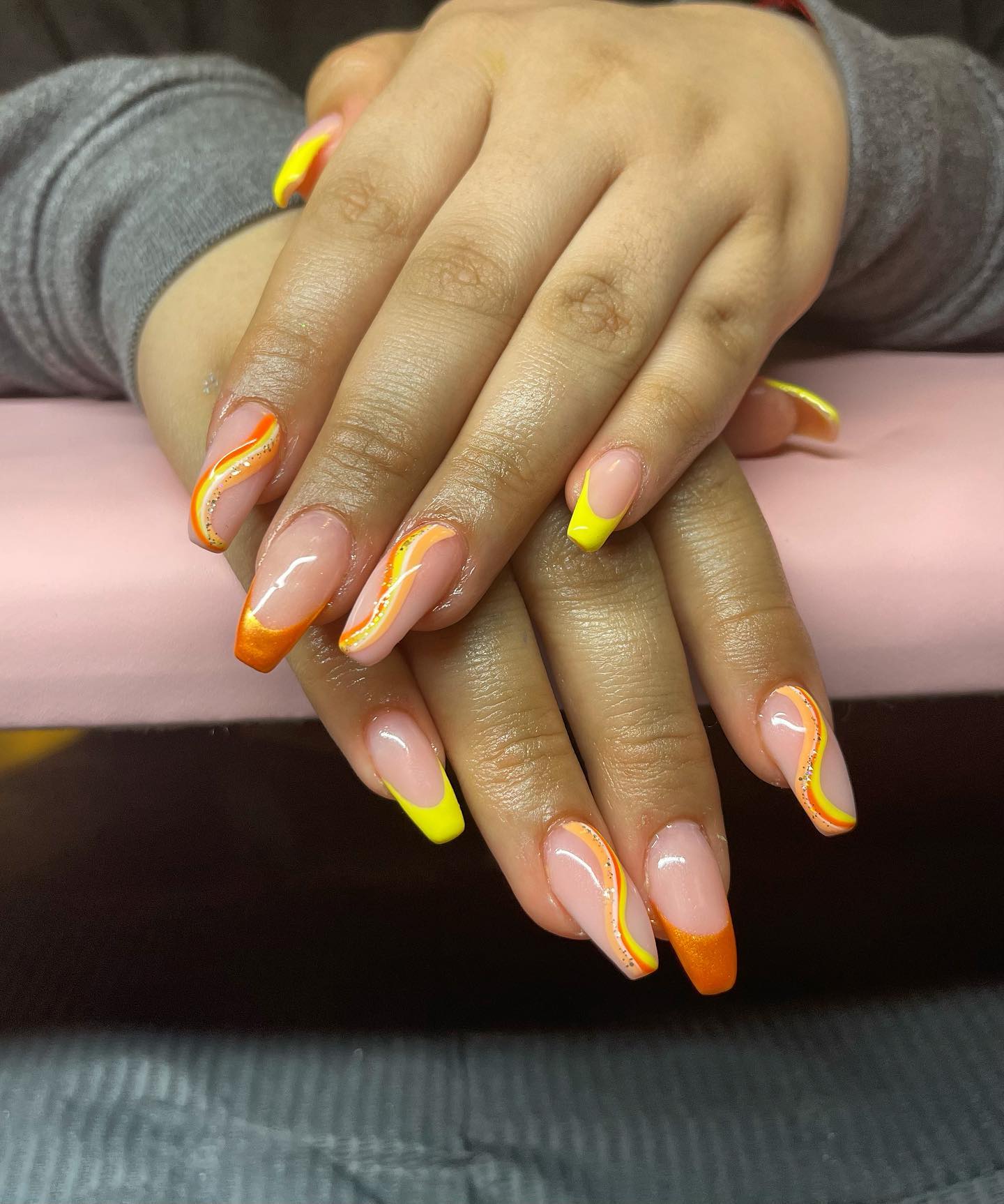 18. Pastel Orange Nails with Glitter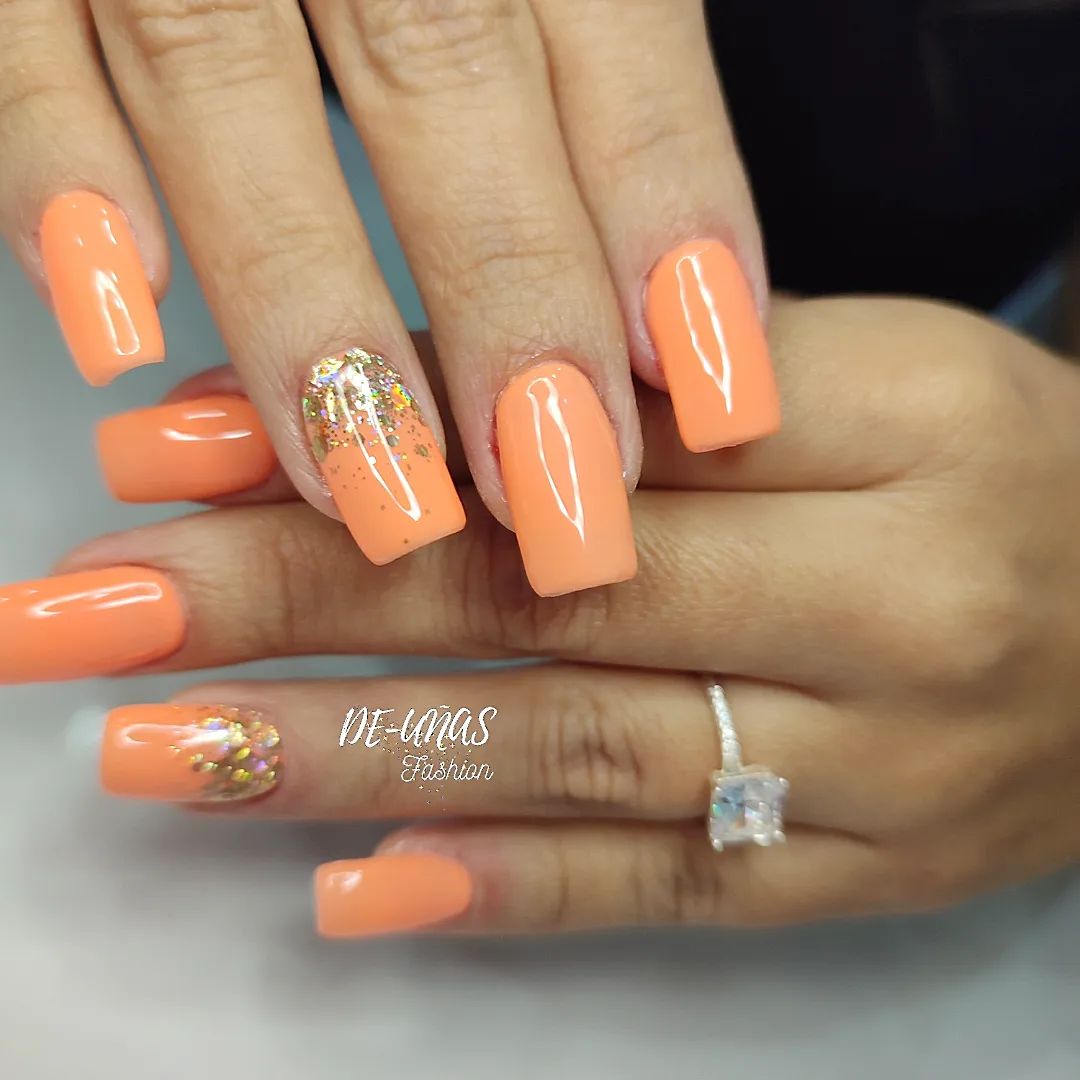 19. Glitter Orange Manicure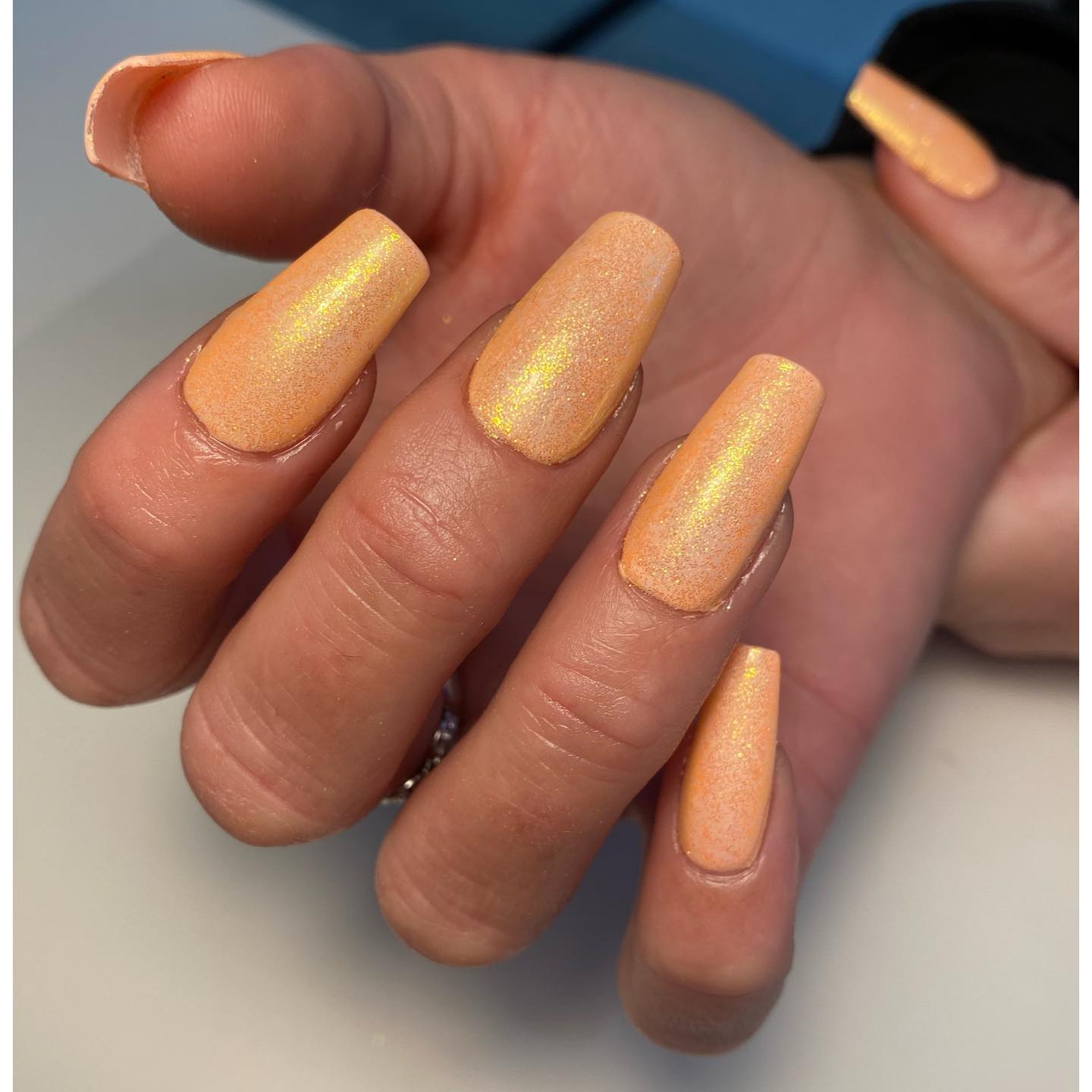 20. Orange and White Coffin Nails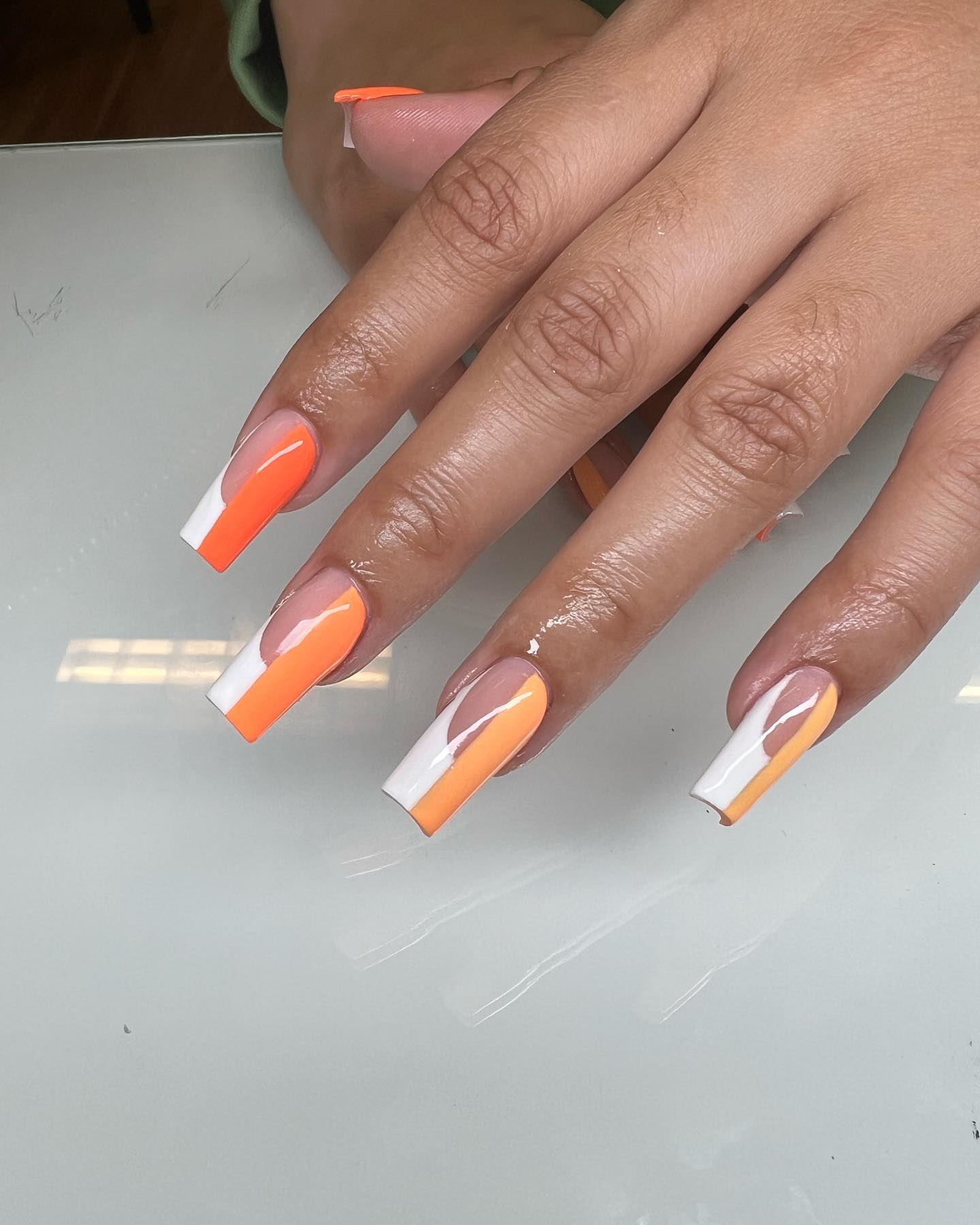 21. Single Orange Ombre Nail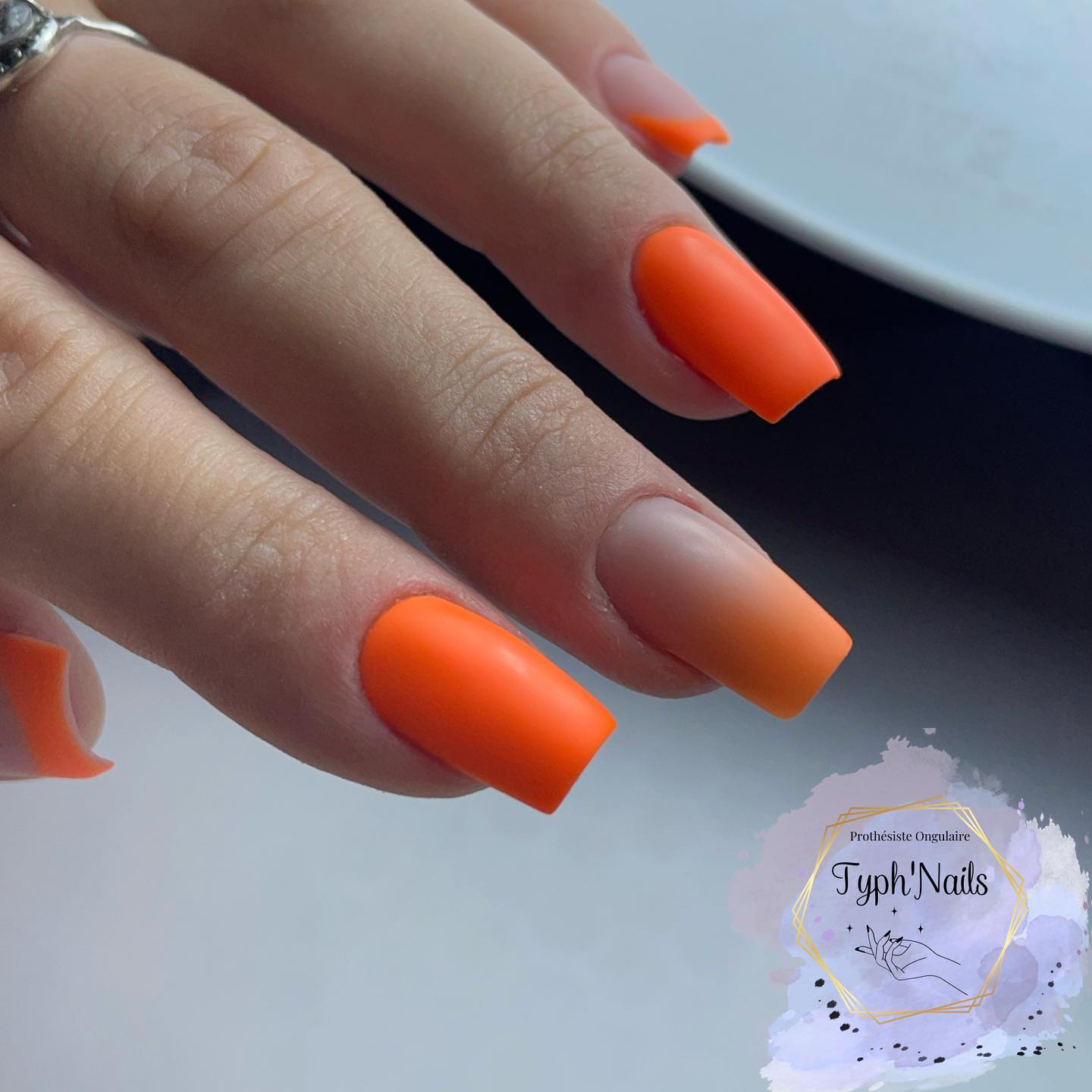 22. Playful Abstract Orange Summer Nails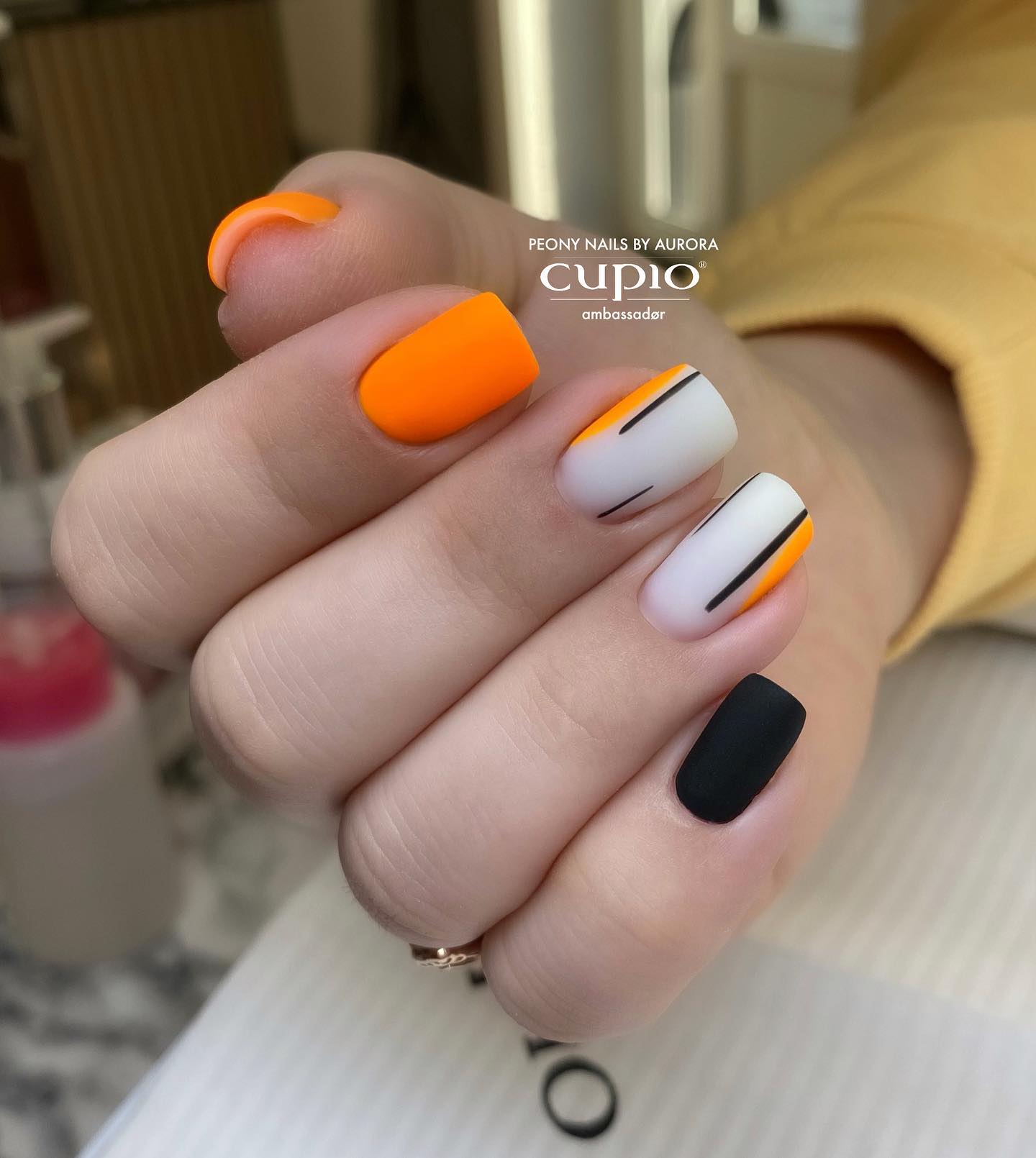 23. Pastel Orange and Blue Manicure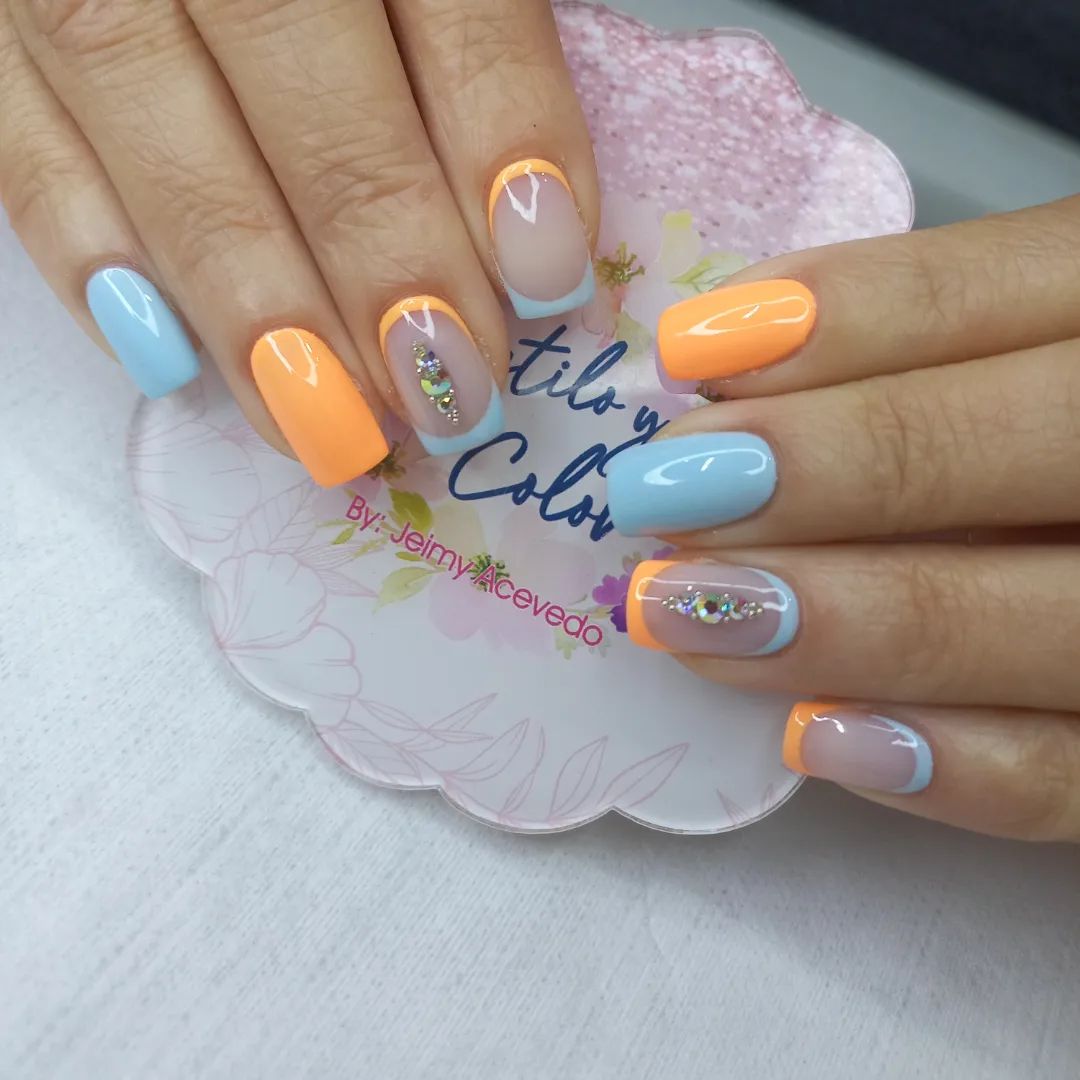 24. Pastel Orange and Yellow Manicure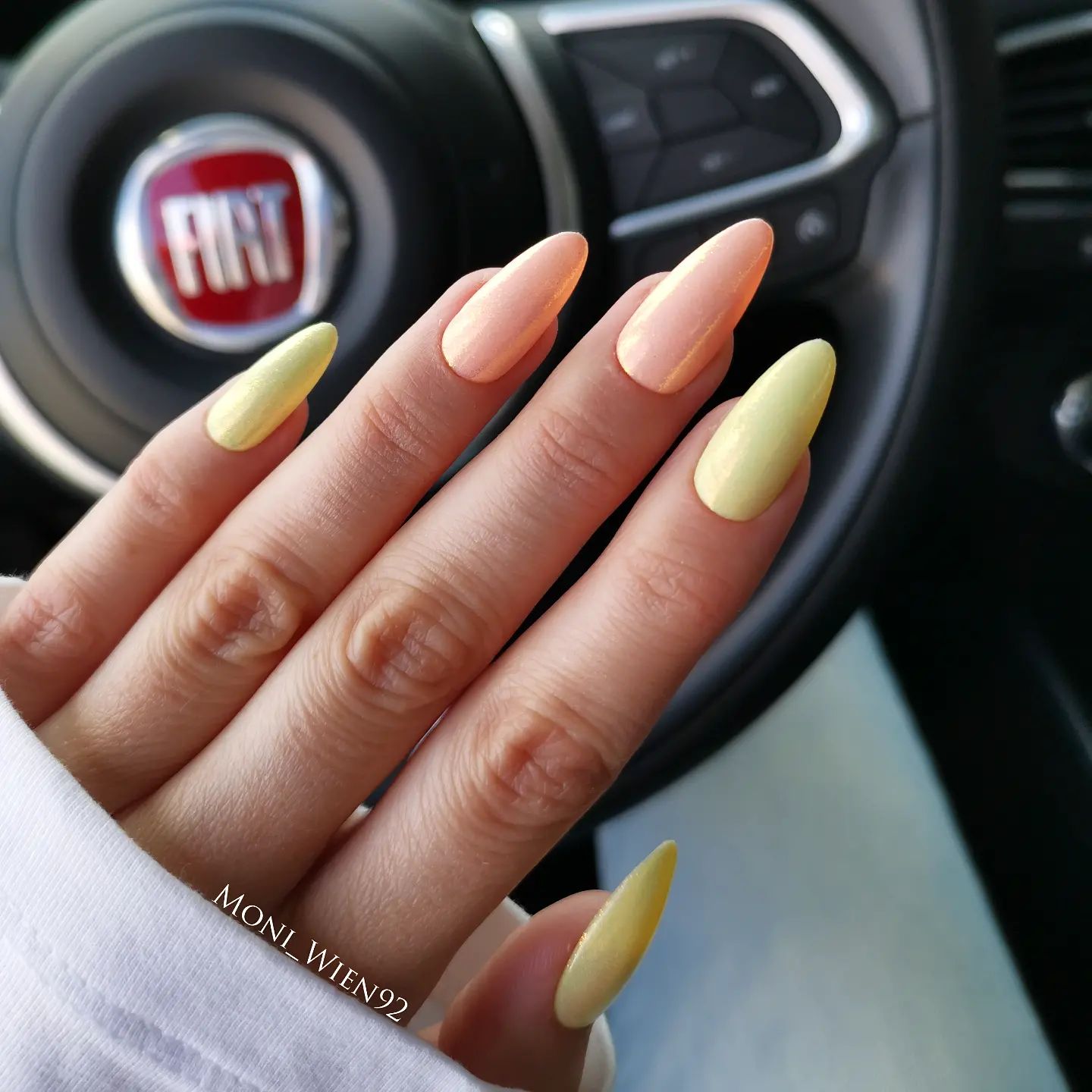 25. Orange and Zebra Stripes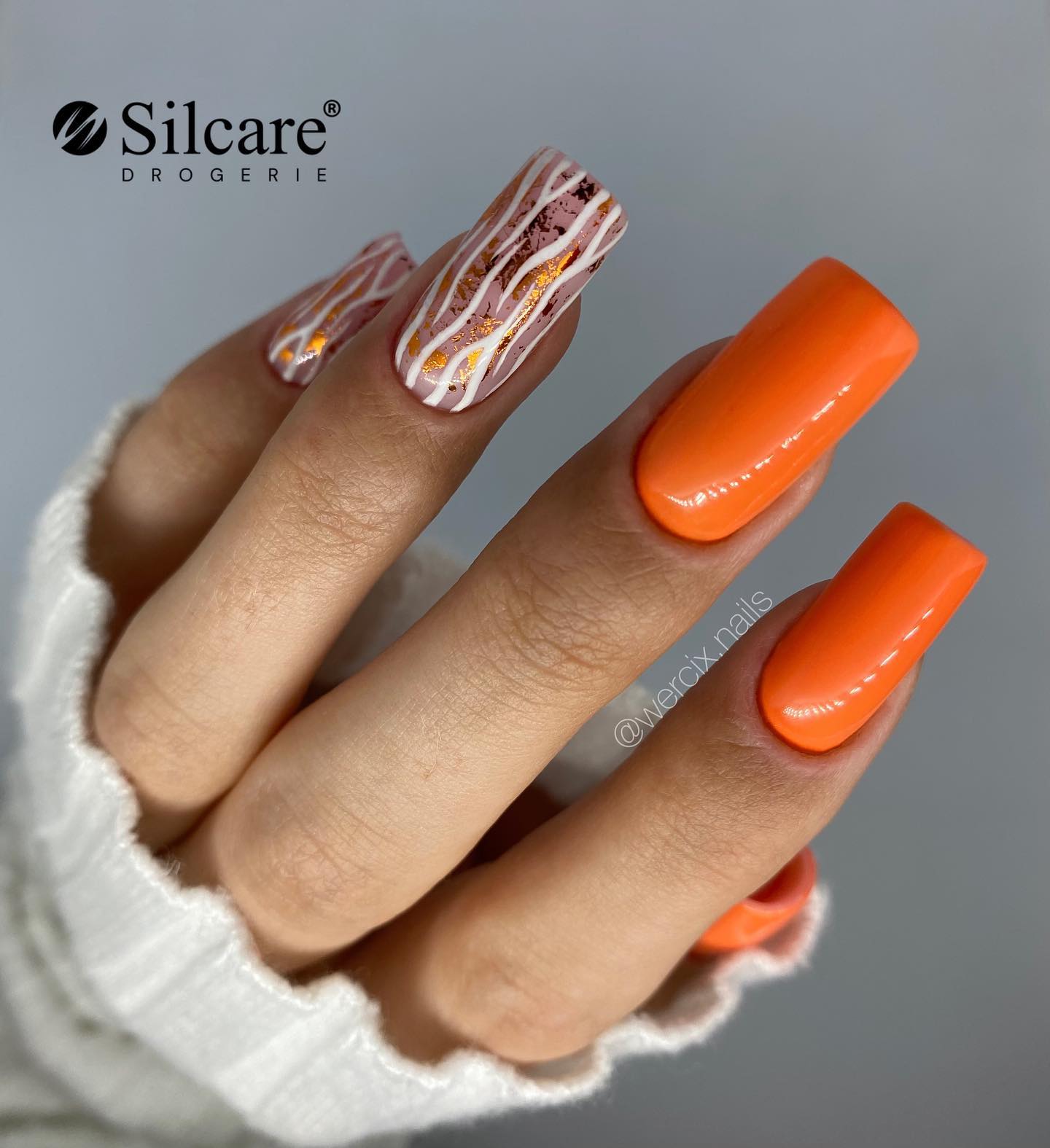 26. Orange French Tips with Flowers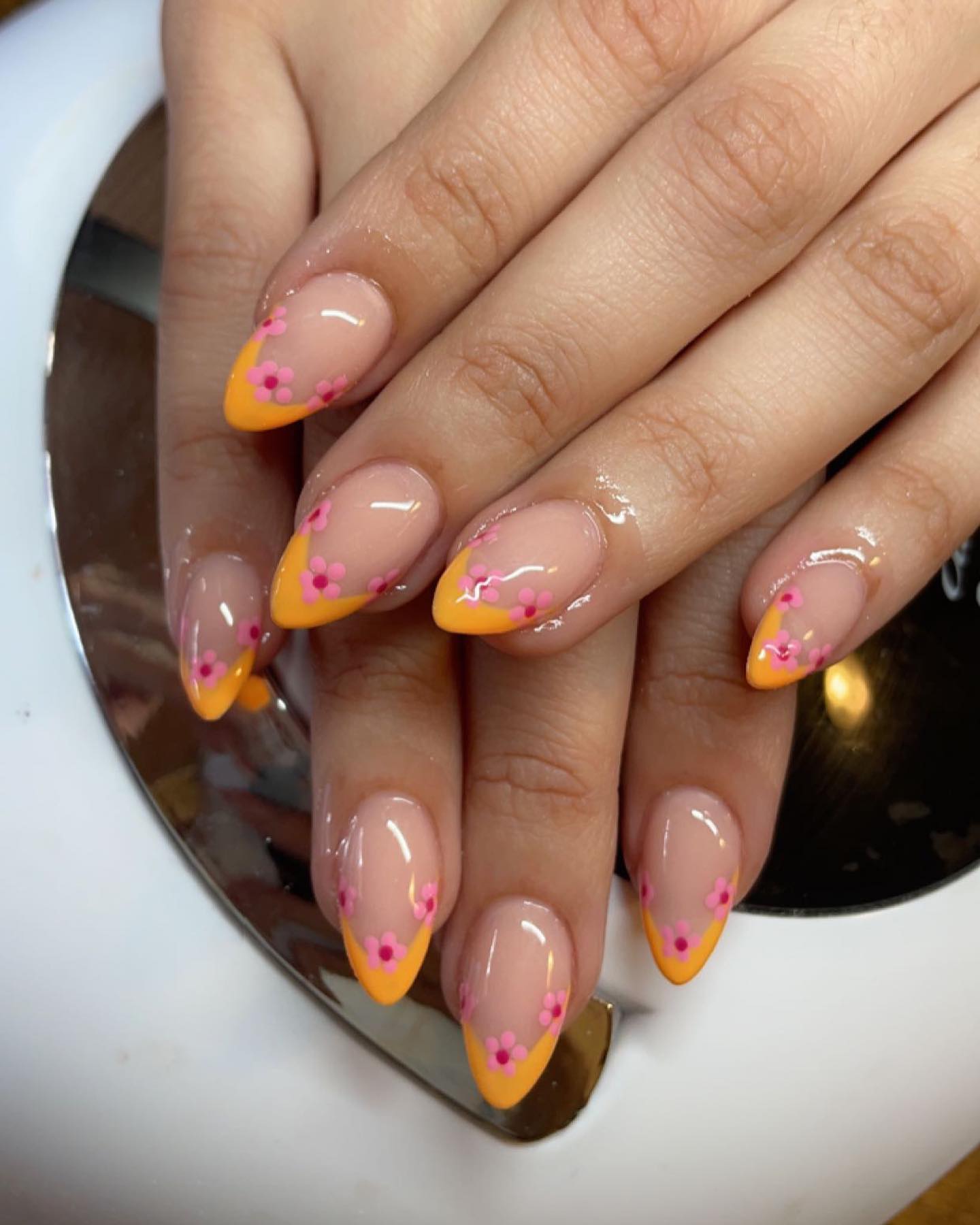 27. Orange French Tips with White Nail Art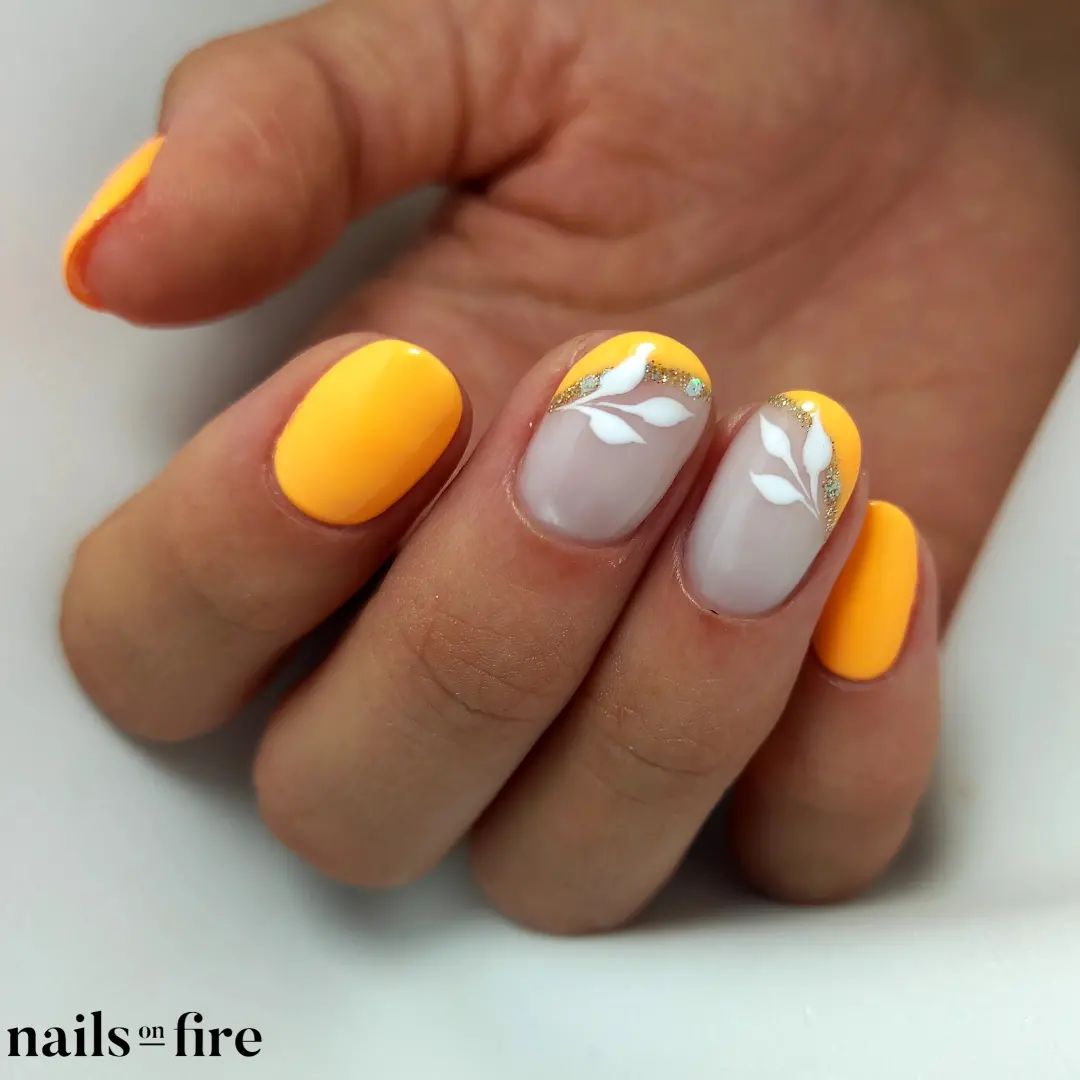 28. Neon Orange Speckled Nails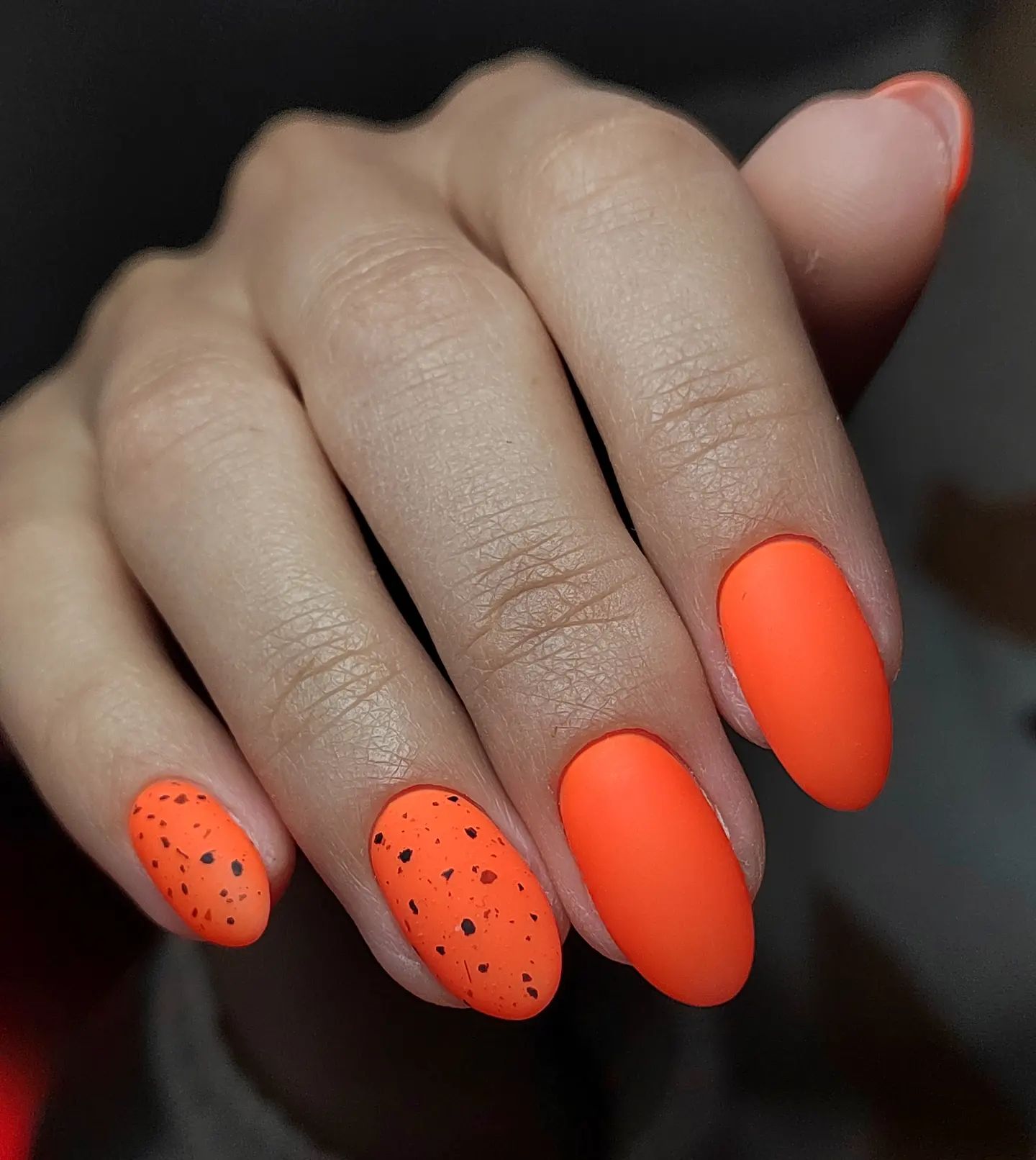 29. Summer Orange Floral Manicure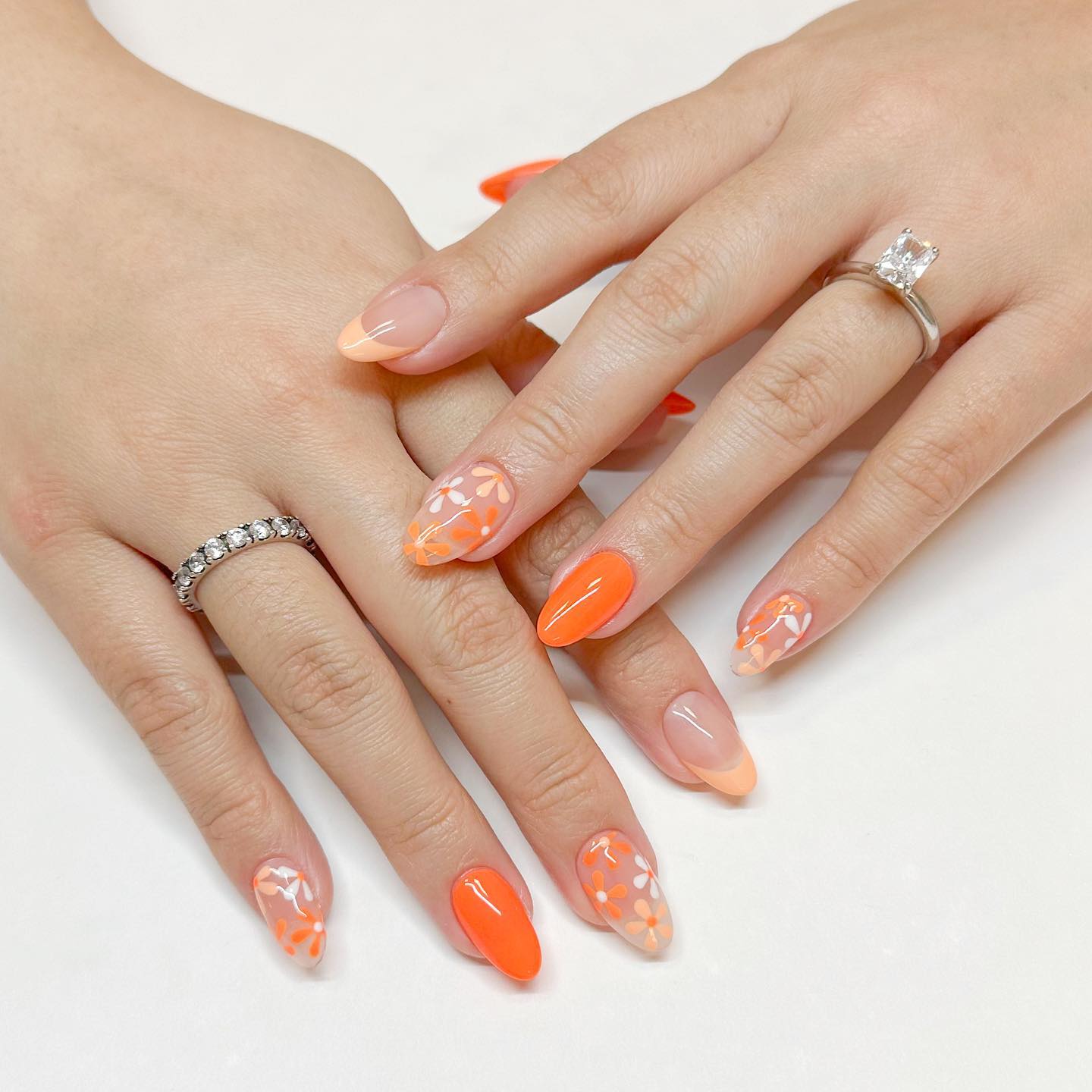 30. Pastel Orange Summer Manicure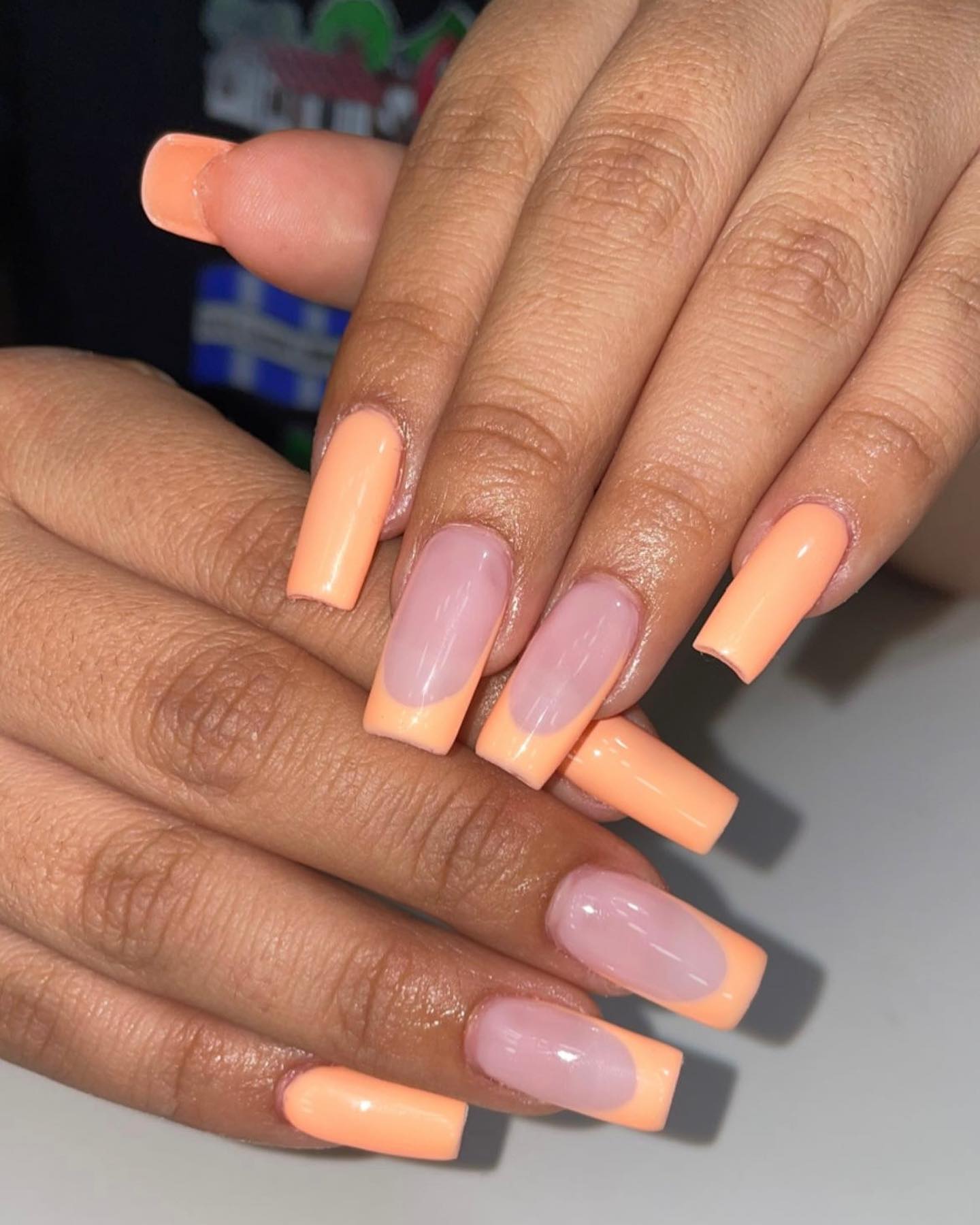 31. Chrome Orange Summer Manicure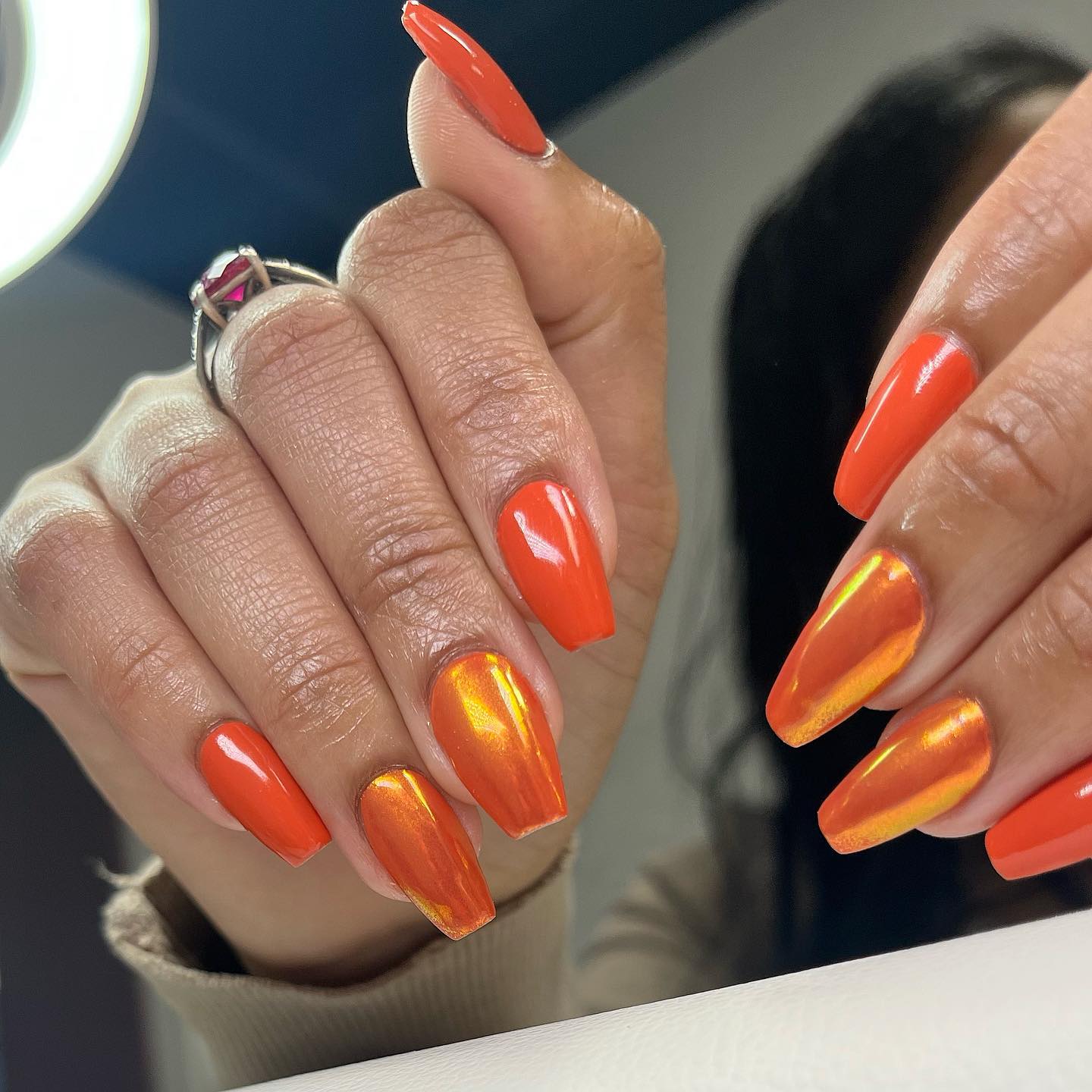 32. Orange Ombre Long Coffin Nails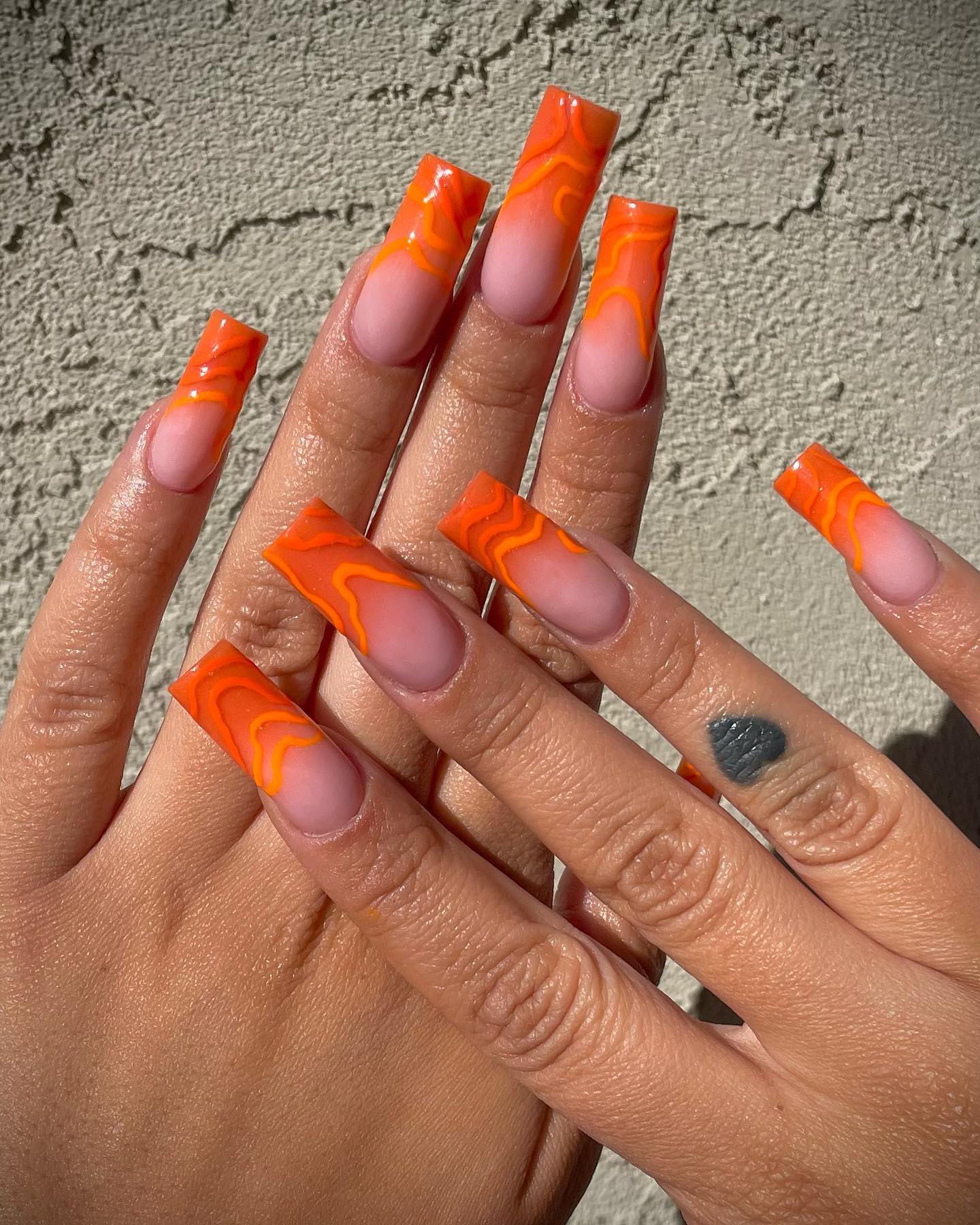 33. Classic Orange Nails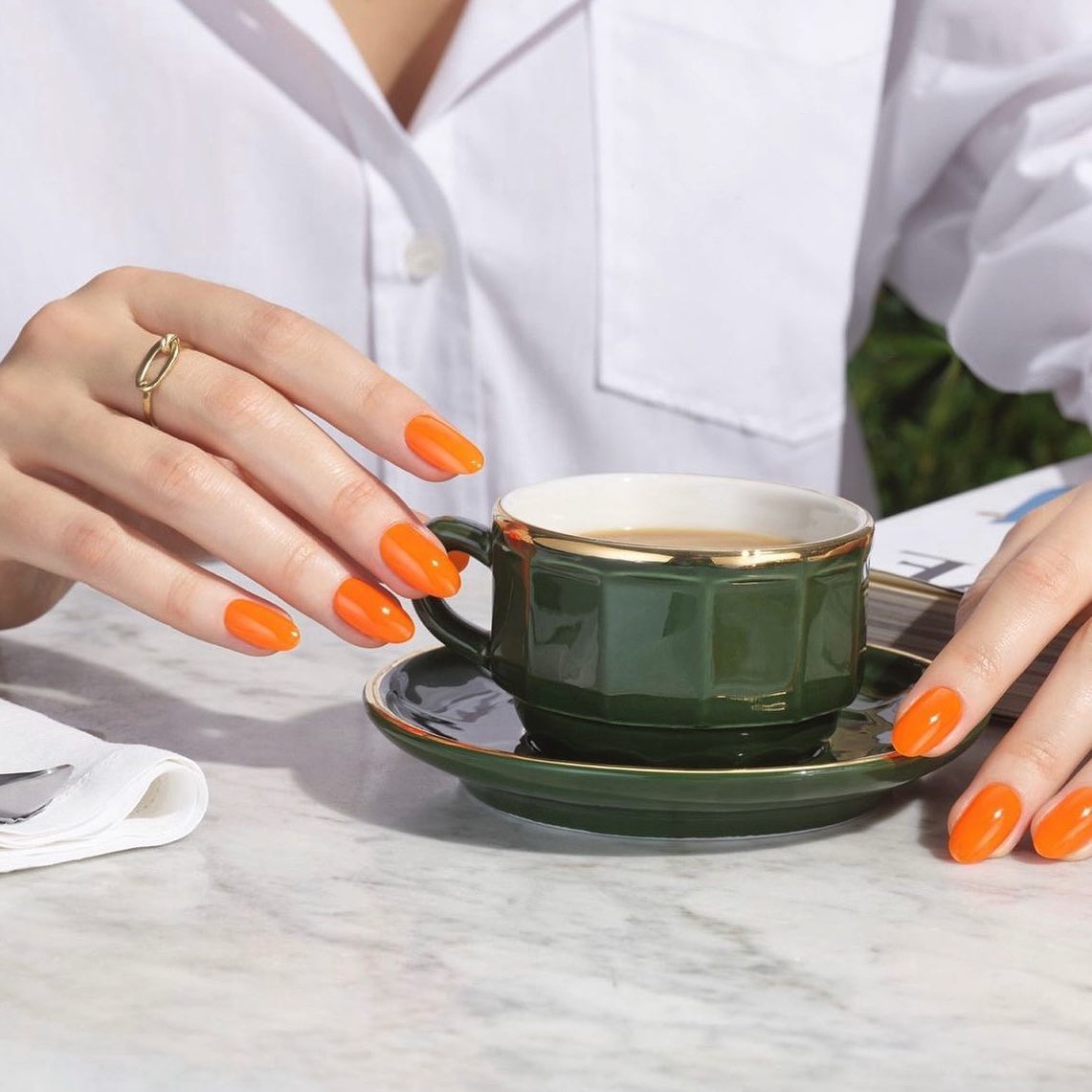 34. Ombre and Gold Flakes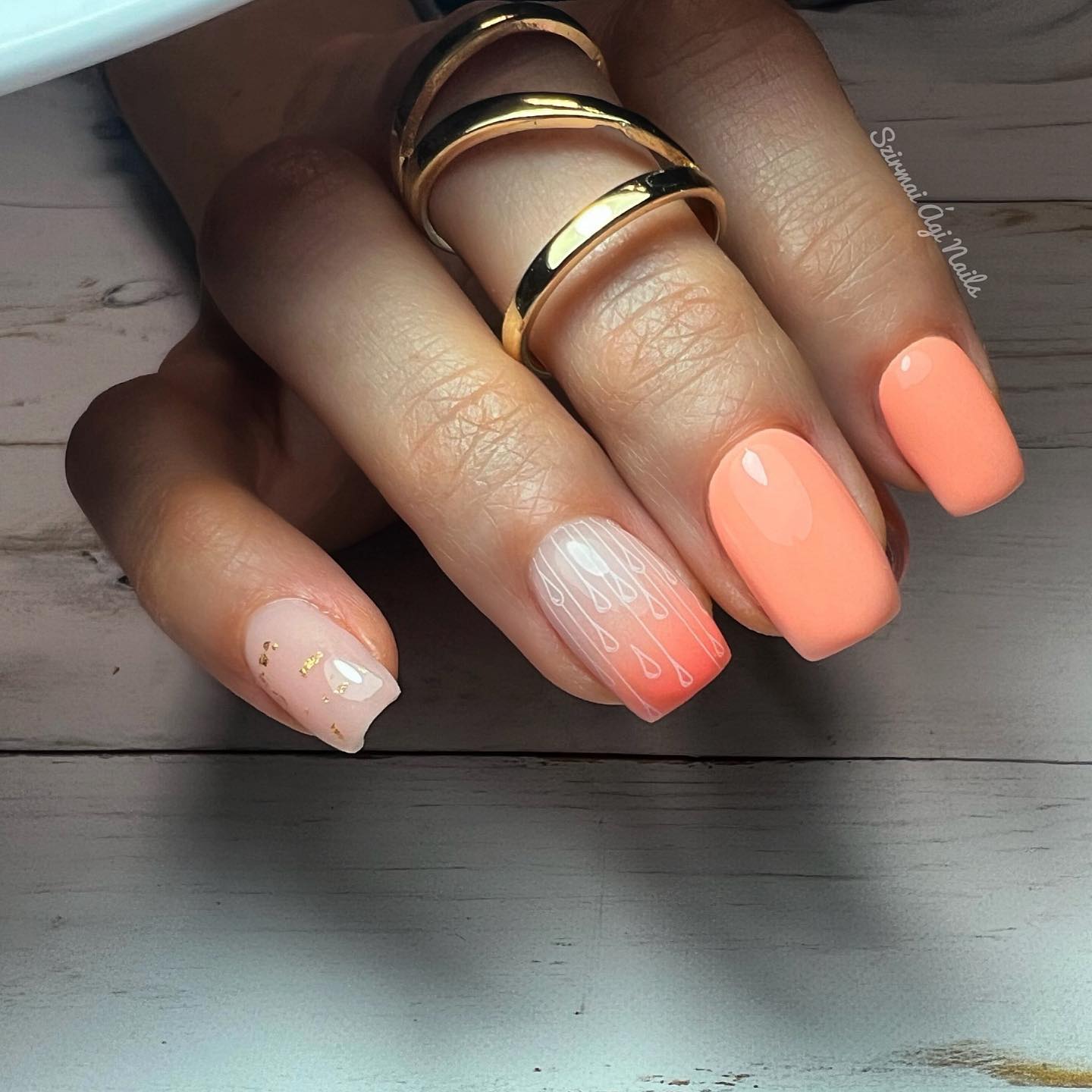 35. Bright Neon Orange Pink Manicure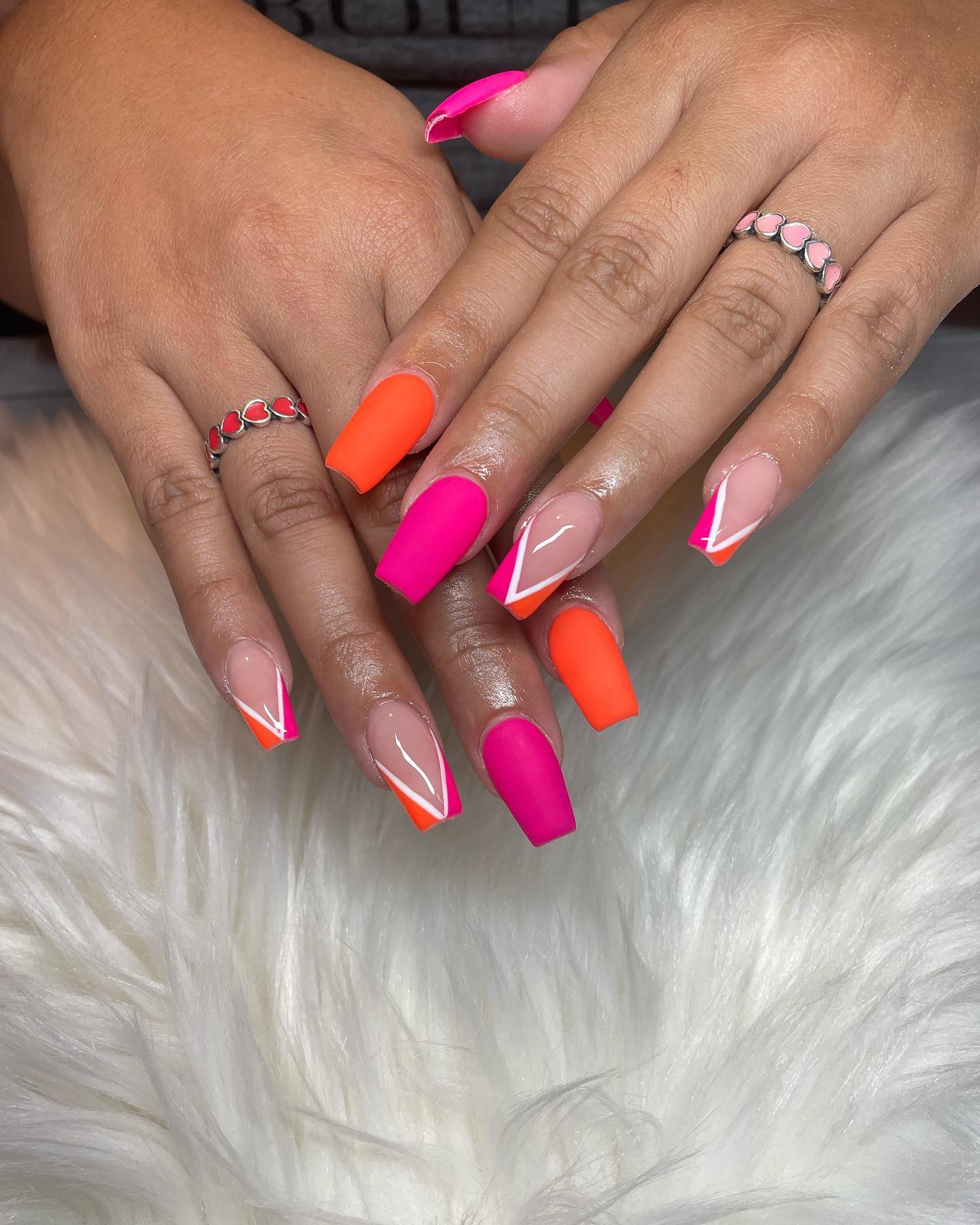 36. Bright Neon Floral Summer Nails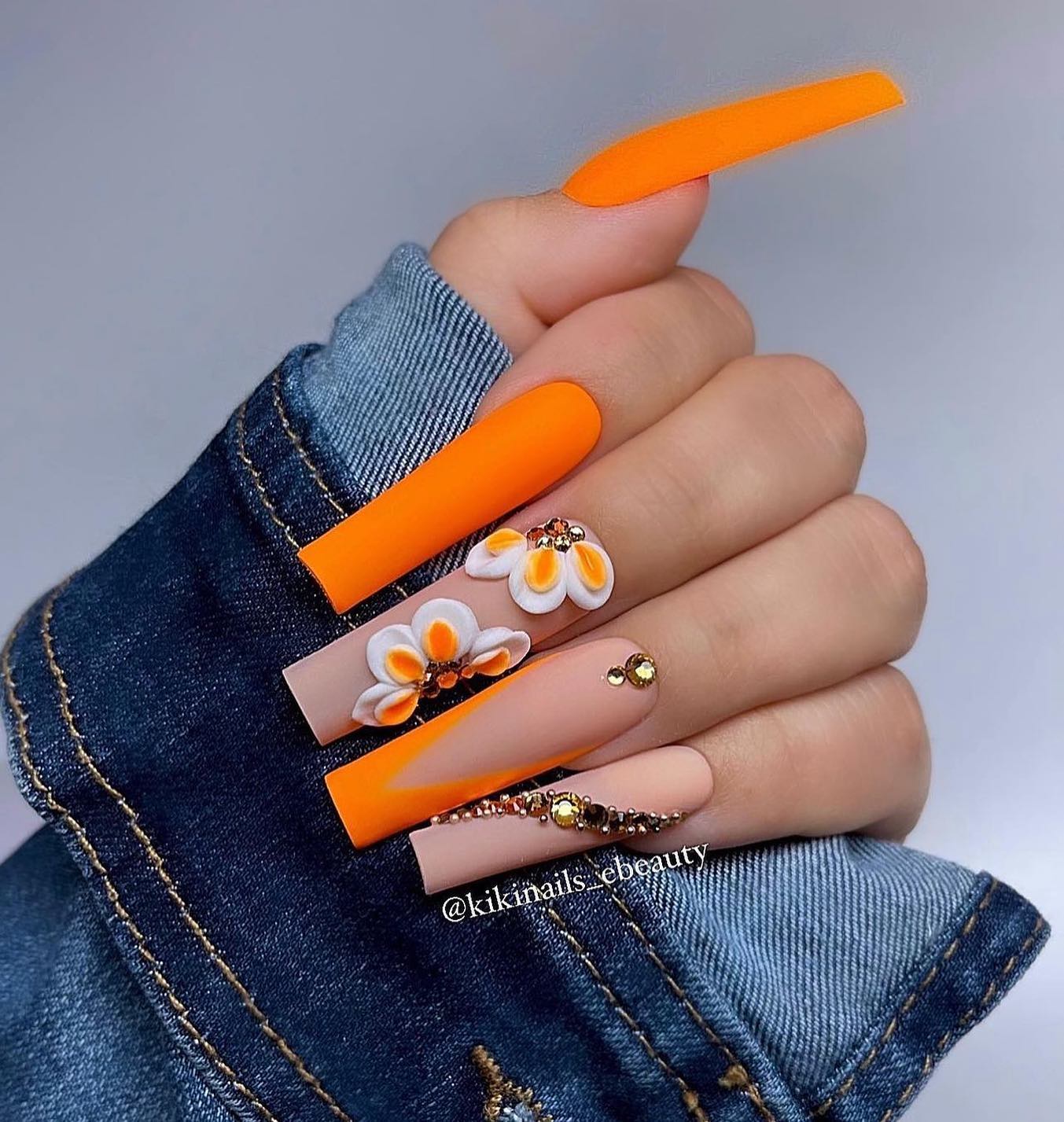 36. Neon and Silver Ombre Nails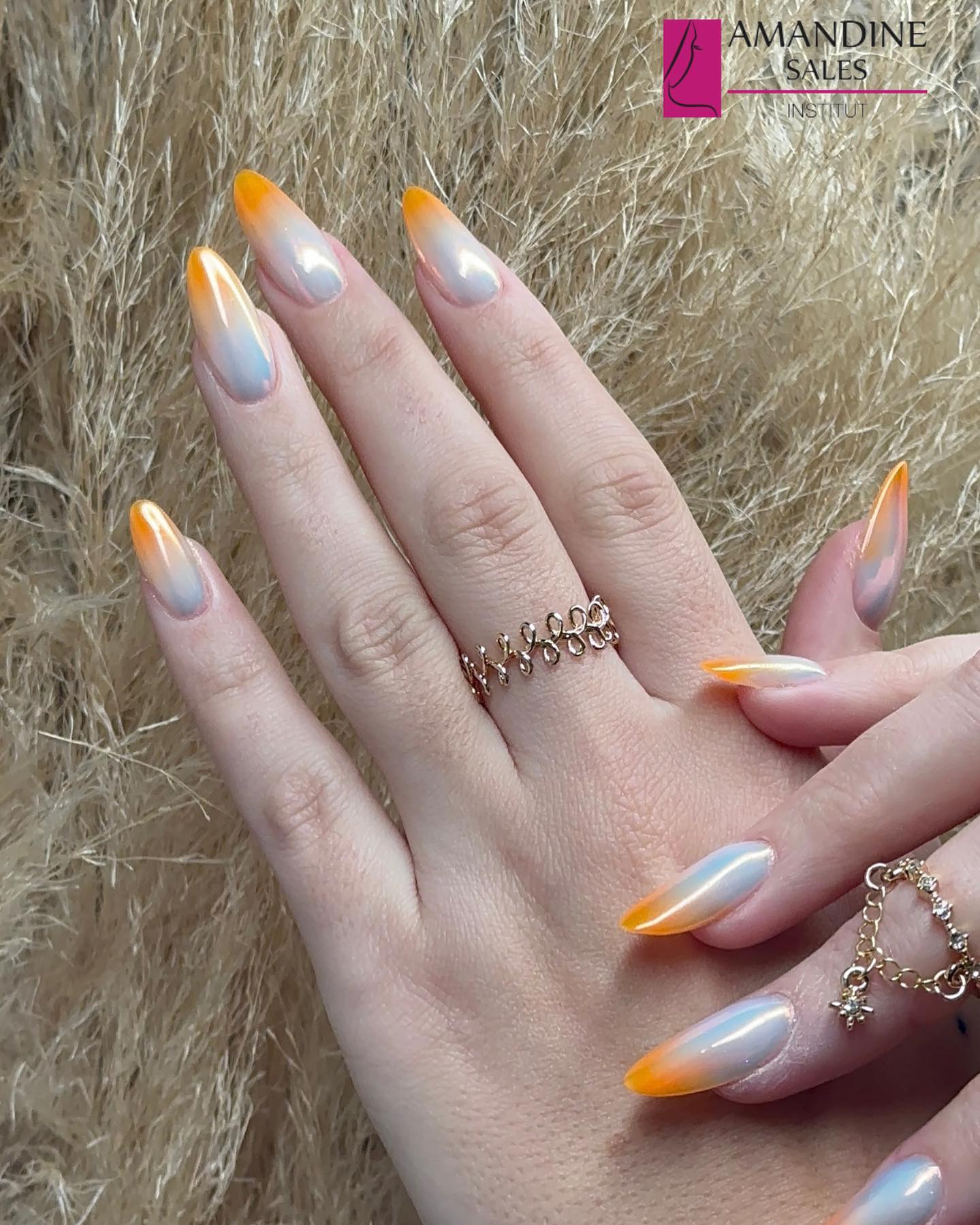 37. Orange Ombre Stiletto Nails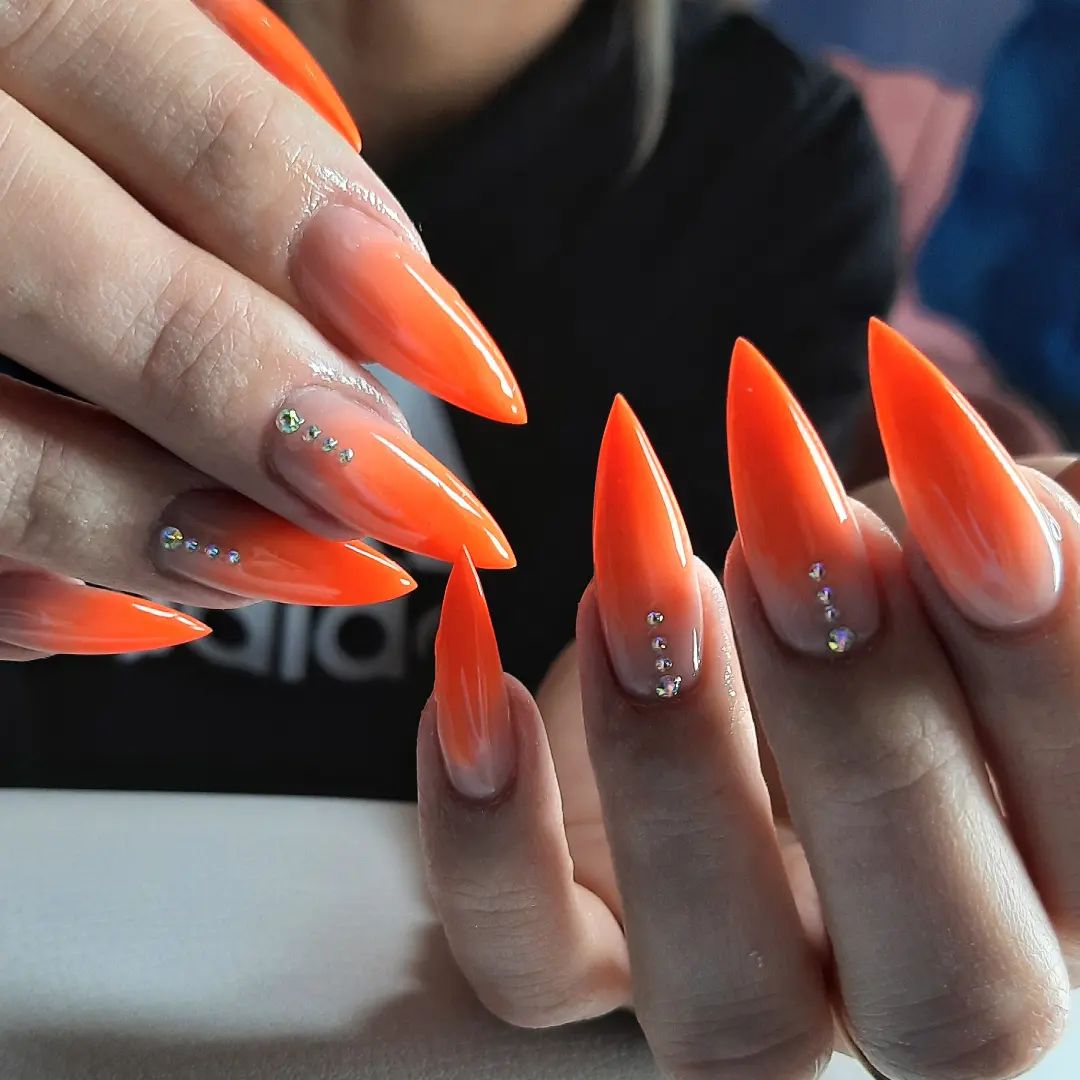 38. Orange Glitter Summer Nails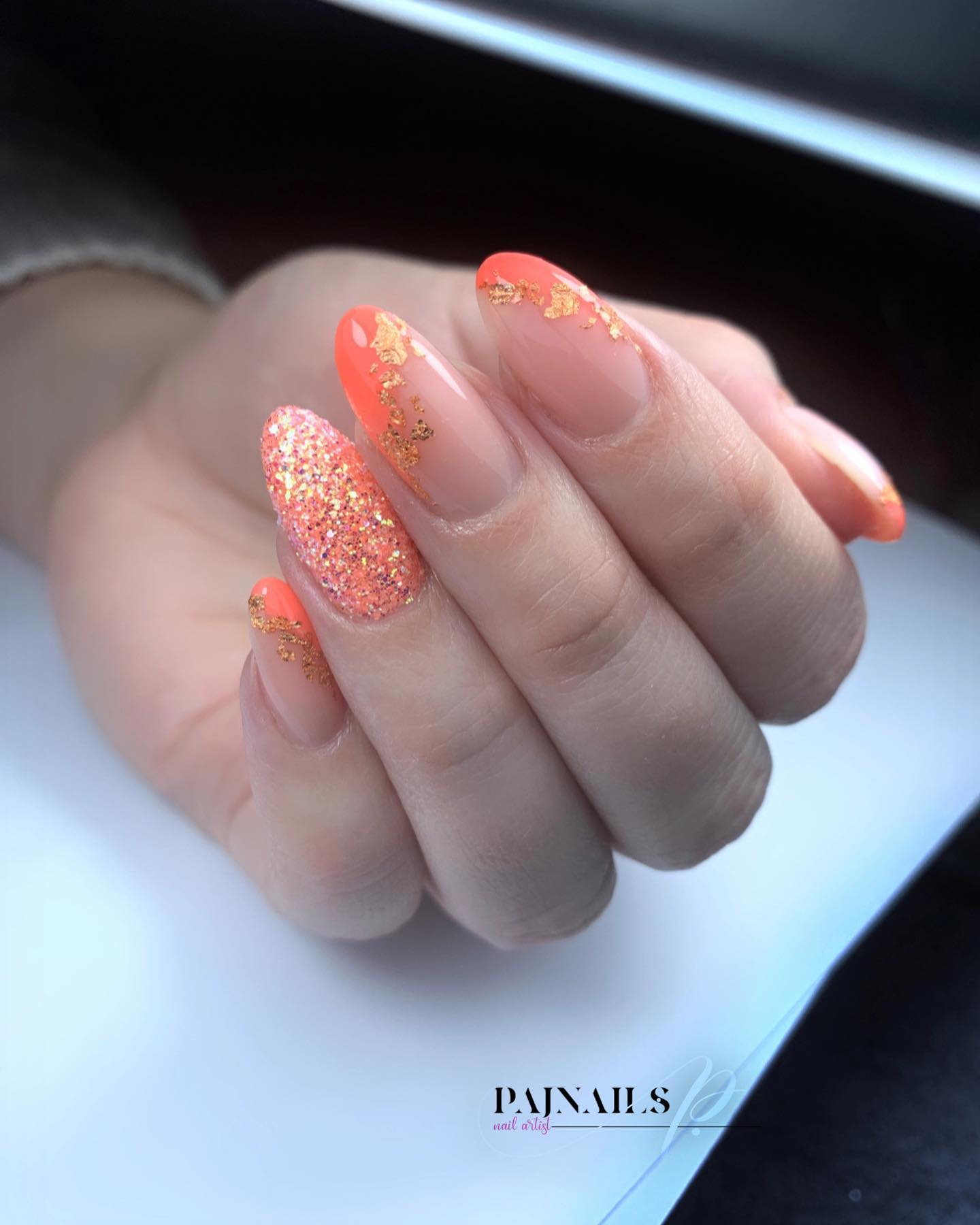 39. Orange Leopard Stripe Nails