Do you love pink nails and would love to try something new? In that case, this collection of hot pink french tips nails is exactly what you need for the perfect summer manicure!
In this article, we have collected 25 of the best nail design options for this pretty trendy look, together with our tips for the most popular nail design styles and even a tutorial on how to do this manicure at home.
No matter if you have long or short nails, we're pretty sure you will find lots of manicure ideas you will fall in love with.
Are you ready to pick your favorites?
Why Hot Pink French Tip Nails?
Hot pink is one of the most popular colors for the summer season as it looks especially nice with your summer tan. It's a versatile color that can be worn as an everyday manicure, or for a special occasion.
If you want to do French tips, you might think that those are only limited to longer nails, but that's not actually true. They can be done even on a short nail, of any shape, and still look good! The benefit of using such a bright color nail polish is the fact that you can make them pretty prominent even on the shortest nails.
Bright bold colors are on trend this year, so if you're choosing hot pink nail polish for your manicure you're spot on when it comes to the hottest nail design trends.
Trending Styles for Hot Pink French Tip Nails
Outlined French Tips – this is a very popular look that's repeated in a variety of different colors. An extra line of colored outline is added to the bottom of the French tip to create a nice contrast and make the manicure even more interesting.
French Tips with Gemstones – if you have a party of special occasion coming up, adding gemstones to a simple french manicure is an easy way to dress up your nails and make them look more festive
Arrow Shape French Tips – this new trend which focuses on designing the bottom curve of the French tip in the shape of an arrow is very popular also for pink nails and looks best on longer nails.
Gradient French Tips – just like ombre nails, but much more simple, gradient French tip manicure uses five different shades of pink to create a gradual transition from light to darker pink nail polish tones.
Mixed Nail Design – if you don't want to commit just to one look, you can mix your French tips with other nail designs and nail art options.
Video Tutorial: How to Do Hot Pink French Tips
If you fancy trying this manicure at home, no matter how long or short your nails may be, check out this simple tutorial that will help you achieve the look.
25 Ideas for Hot Pink French Tip Nails
If you're ready to get inspired, scroll through our selection of the best hot pink french tip nails for this season!
If you're looking for even more inspiration for this trending look, check our dedicated Pinterest board where we have saved up dozens of beautiful ideas for a hot pink manicure!
1. Hot Pink French Tips with Outlines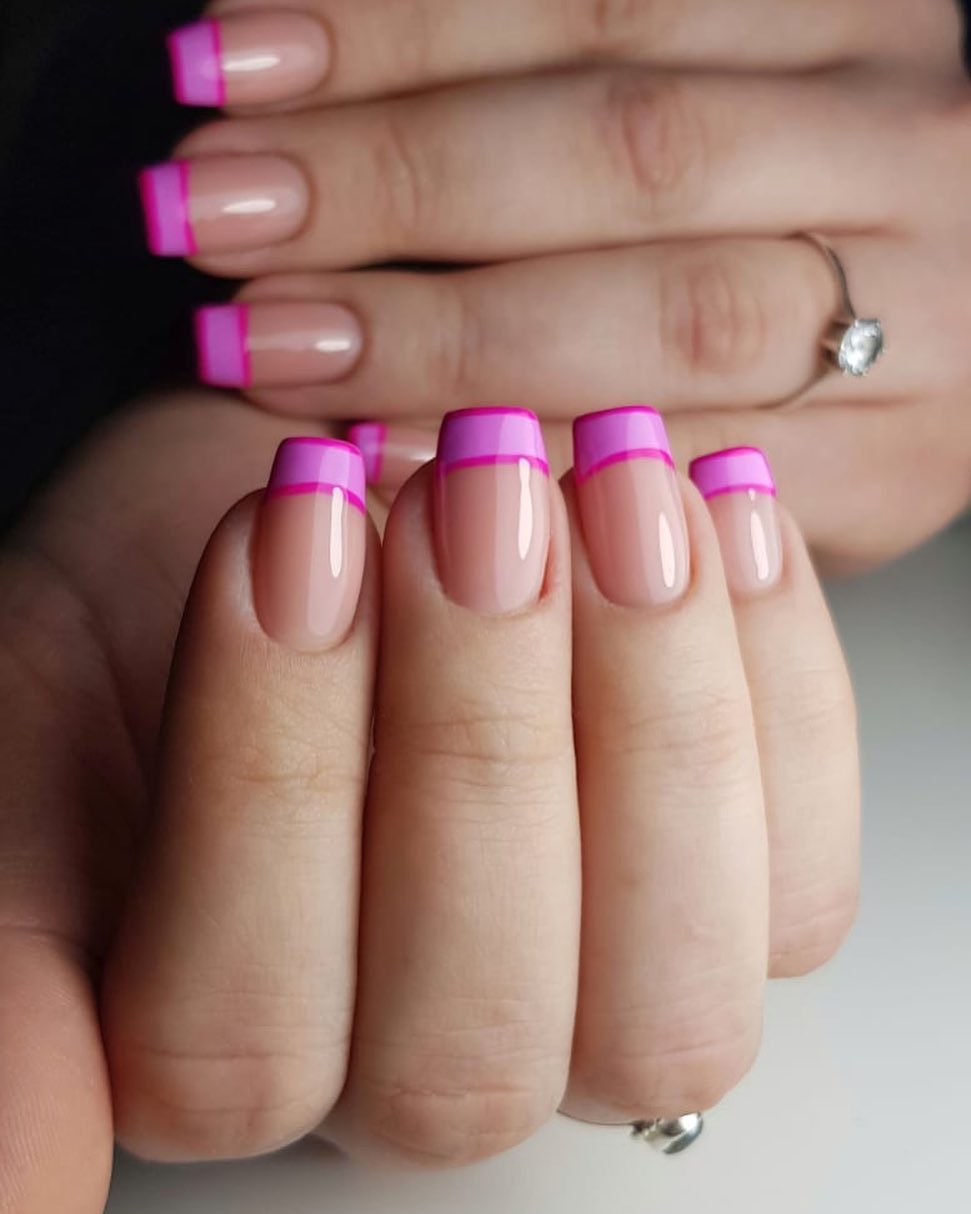 2. Hot Pink French Tips with Orange Outline
3. Marble Hot Pink French Tips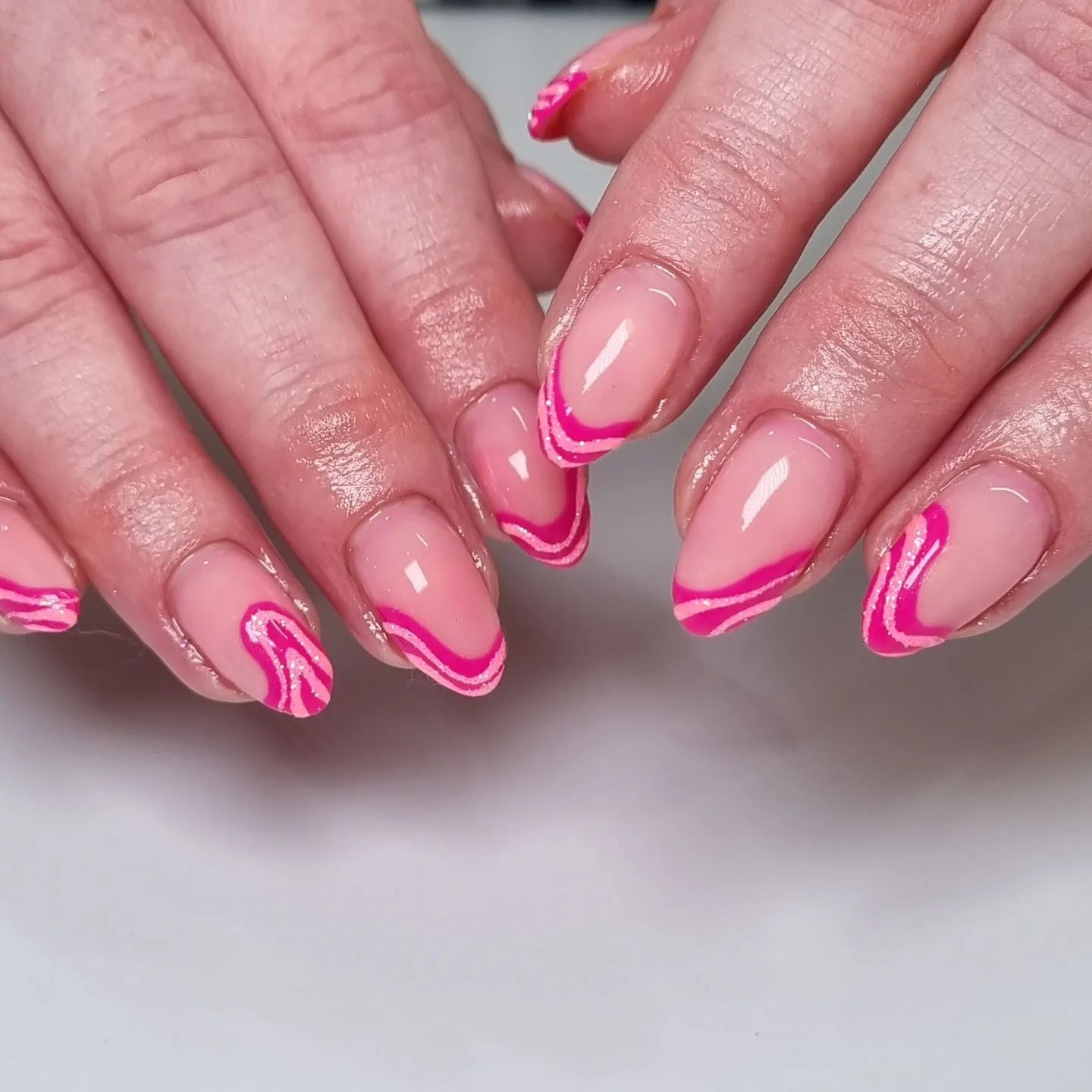 4. Neon Hot Pink French Tips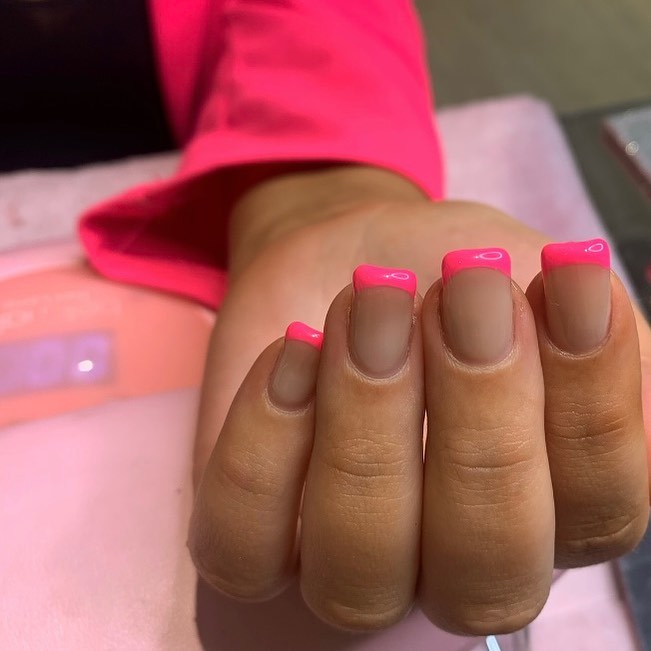 5. Hot Pink French Tips with Gemstones
6. Gradient Hot Pink French Tip Nails
7. Hot Pink French Tip Nails with Outlines
8. Hot Pink French Tip Nails with Gemstones
9. Mixed Design Hot Pink French Tip Nails
10. Hot Pink French Tips with Pink Base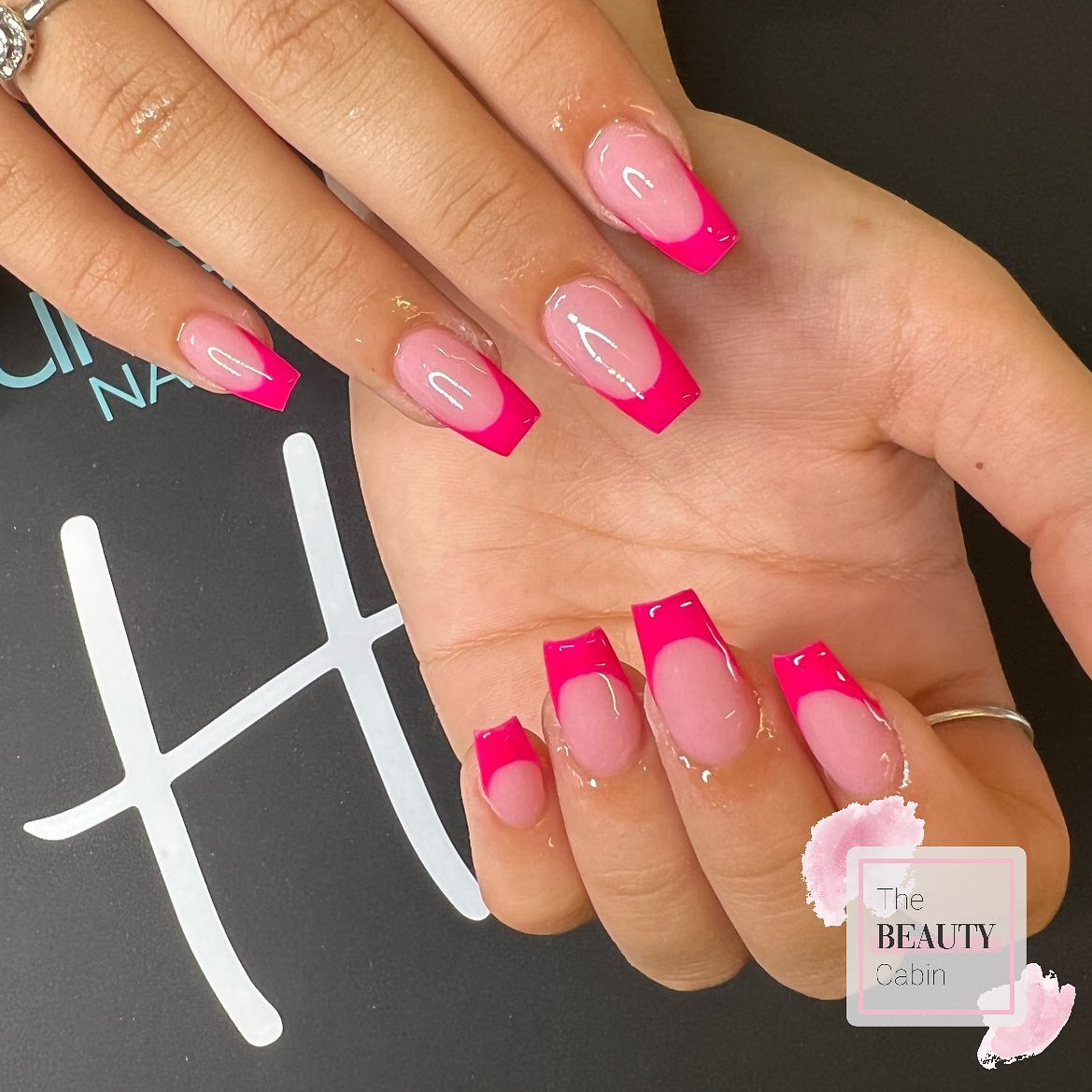 11. Ombre Hot Pink French Tips
12. Gold Glitter Outline Hot Pink French Tips
13. Two Color Hot Pink French Tips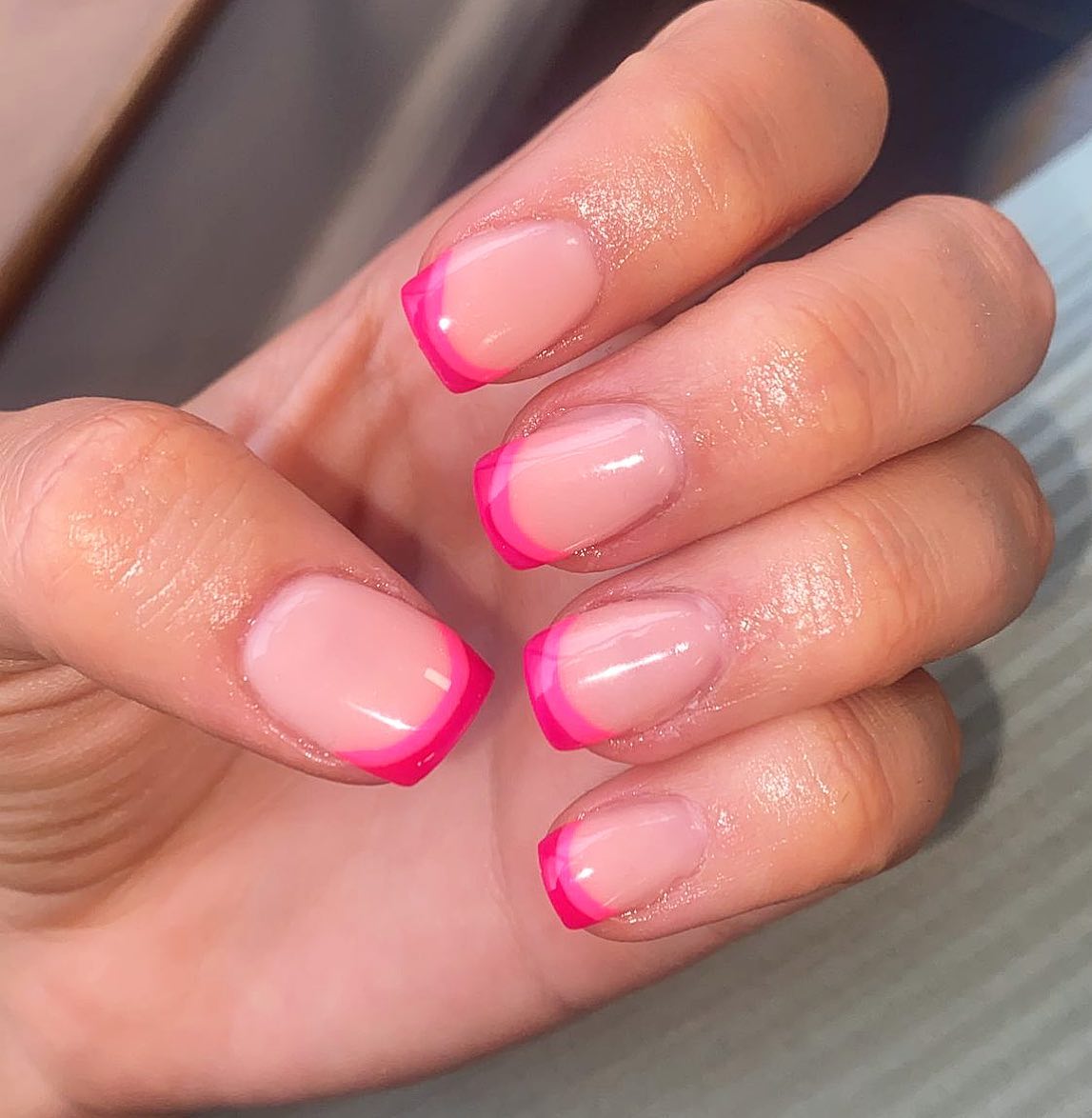 14. Super Thin Hot Pink French Tips on Coffin Nails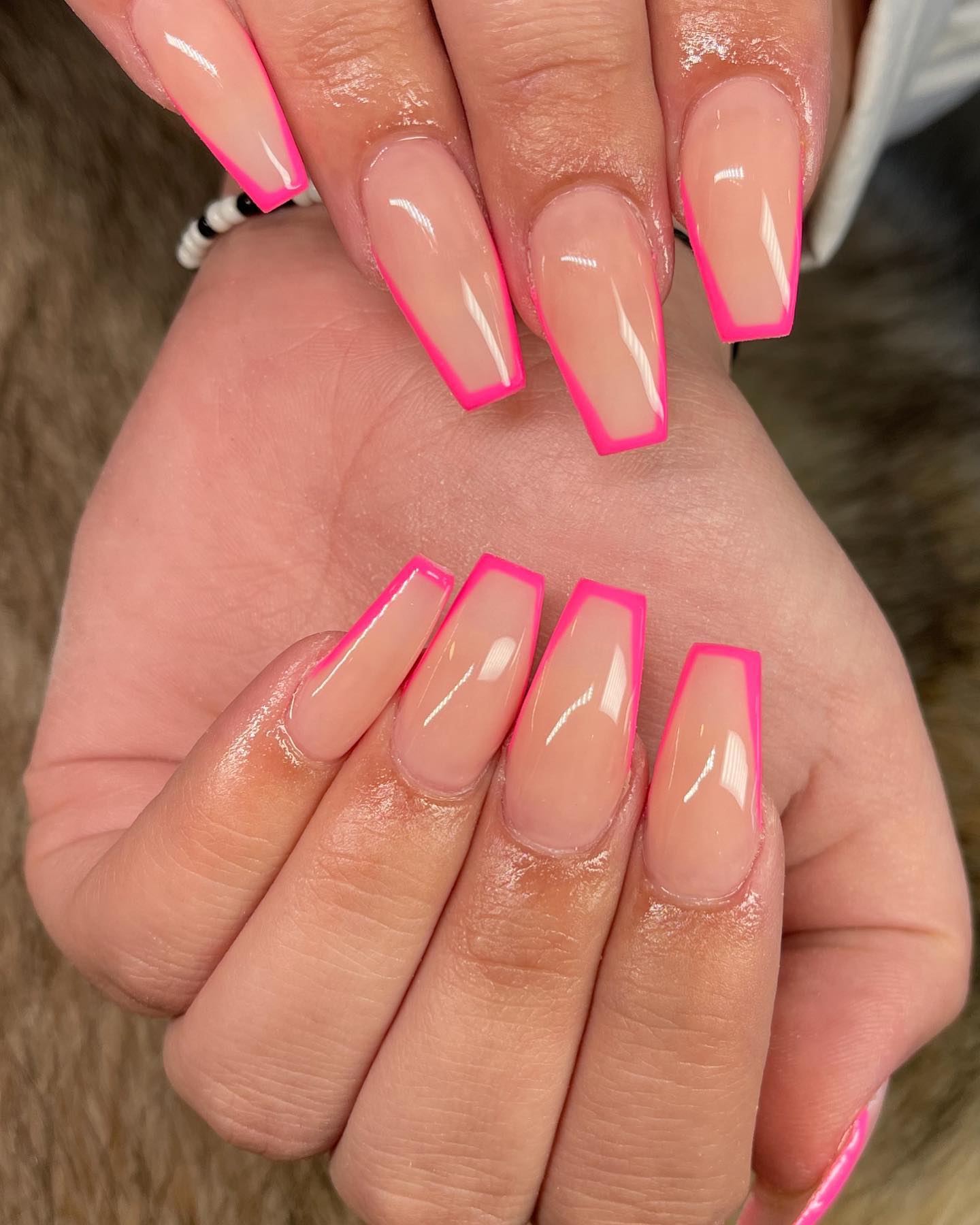 15. Elegant Hot Pink French Tips on Almond Nails
16. Hot Pink French Tips with Silver Base
17. Gradient Hot Pink Coffin French Tips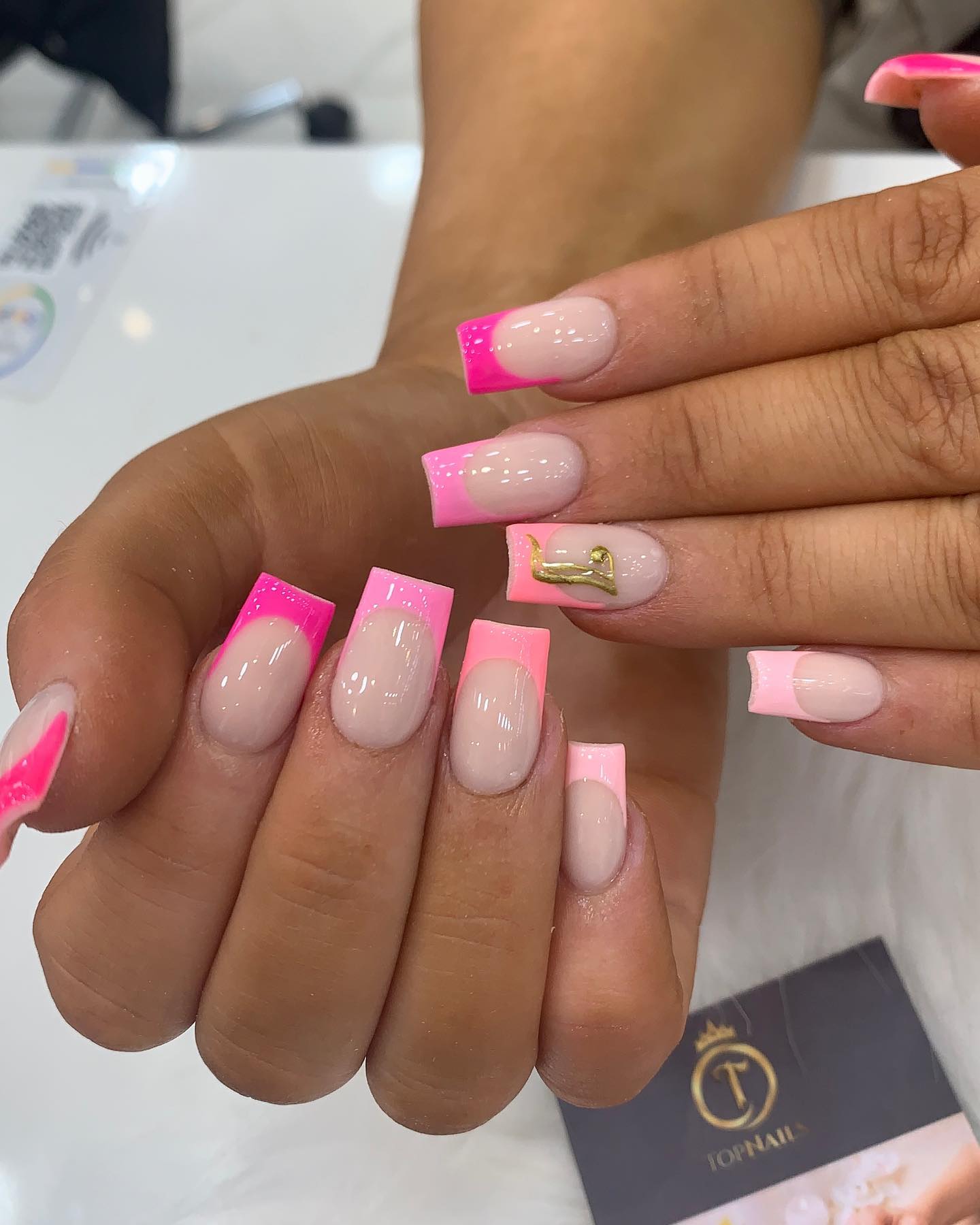 18. Barbie Hot Pink Almond French Tips
19. Mixed Design Hot Pink Coffin French Tips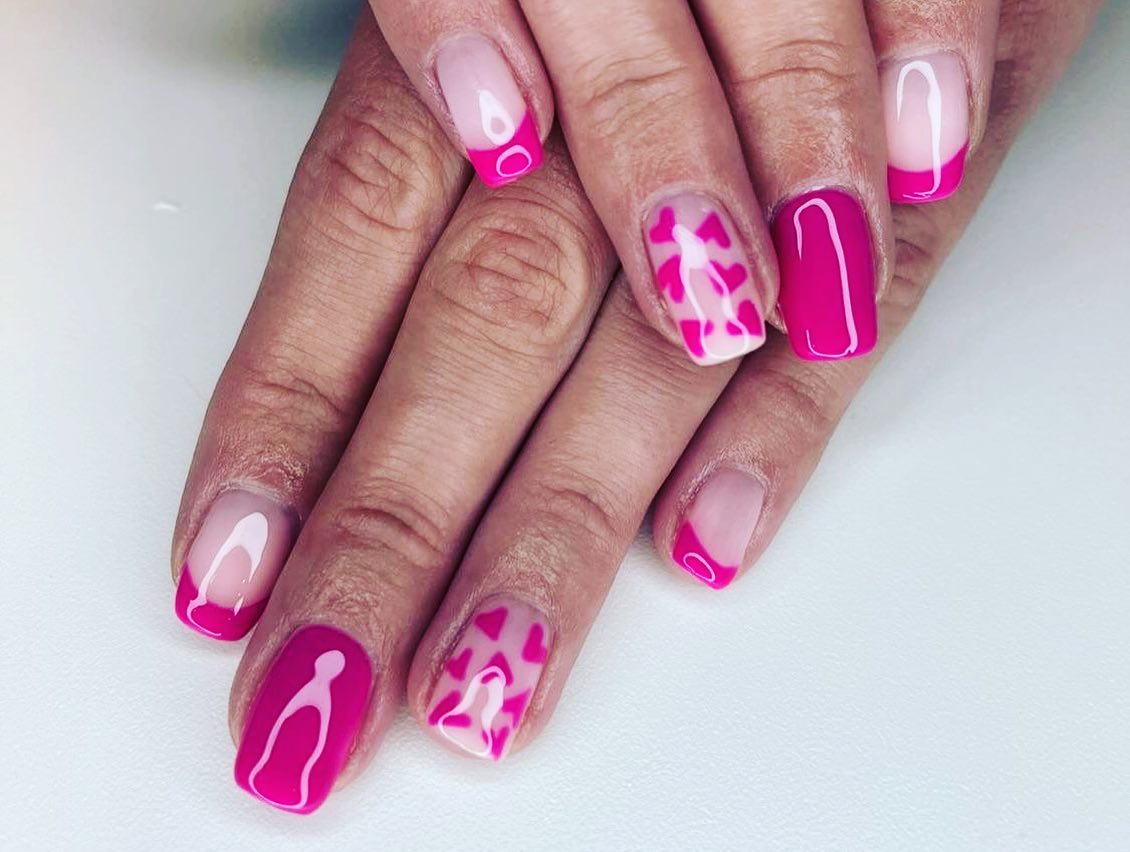 20. Valentine Inspired Hot Pink French Tips
21. Short Coffin Hot Pink French Tips
22. Almond Shaped Hot Pink French Tips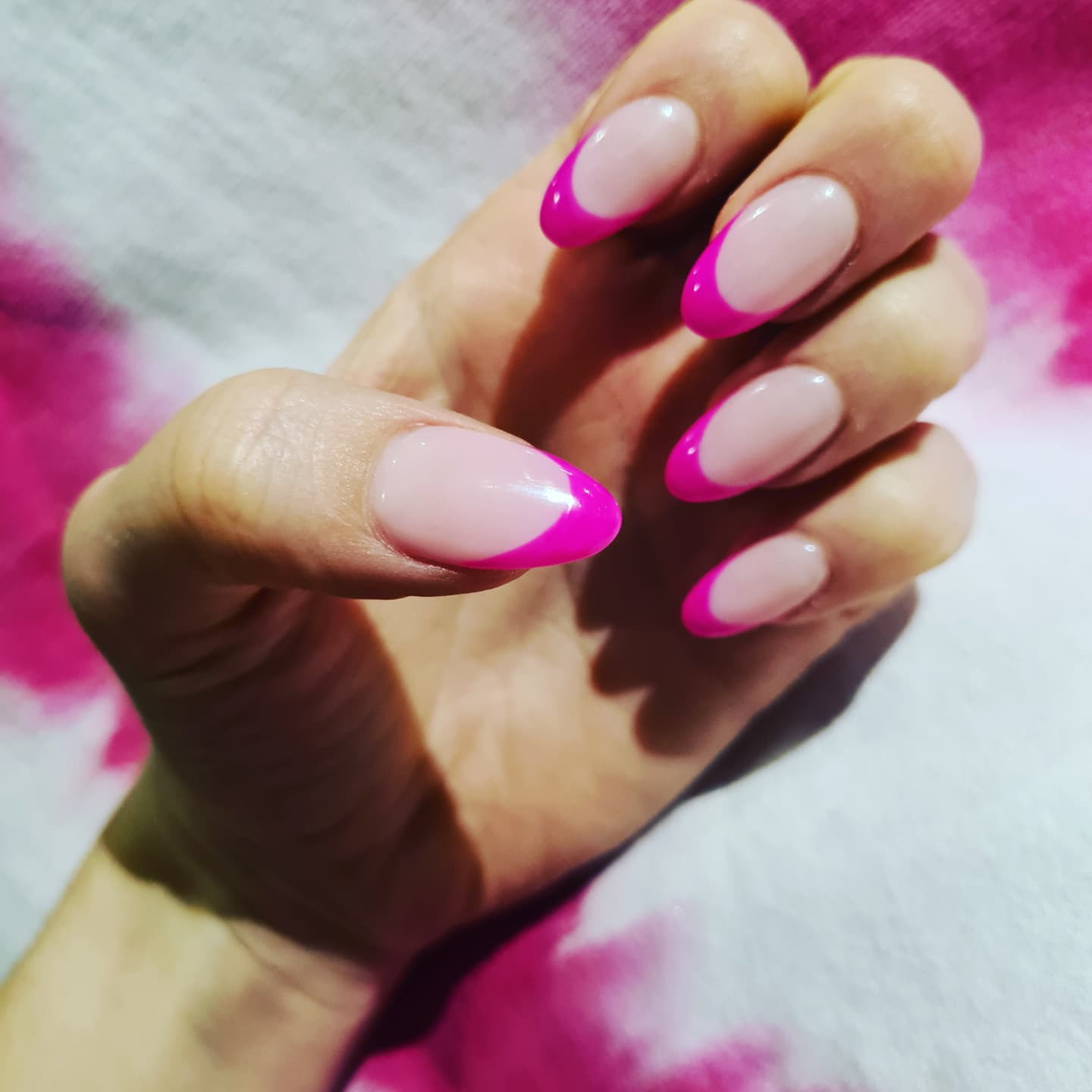 23. Bright Hot Pink French Tip Nails
24. Long Coffin Hot Pink French Tip Nails
25. Simple Hot Pink French Tip Nails