Hot pink and yellow nails are the looks for this summer, and we have prepared a curated selection of 25 cutest styles to inspire your next manicure makeover!
Whether you're heading to your next nail salon appointment or looking for a simple manicure to do at home, you will find plenty of nail design ideas for both options in our article.
So why hot pink and yellow?
These colors are super playful and vibrant color choices for the summer months, which look especially spectacular on tanned hands. If you want nails that pop in the summer, this color combination is one of the best choices you can make.
But which style should you go for? What design will look best on your coffin nails? What about if you only have short nails? Or almond-shaped nails? We will cover options for each nail shape and length in this article!
Hot Pink and Yellow Nails: The Trends for 2023
There are so many variations of the styles that you can try, but the current trends focus on these specific nail designs:
So, are you ready to select your favorite looks?
Head down below to see our selection of the 25 prettiest style, and we have also included a simple tutorial for short nails below. Enjoy!
Video Tutorial: Hot Pink and Yellow Nails with Dotted Nail Art
Check out this simple video tutorial for creating this pretty dotted nail art, prepared by LifeWorldWomen – DIY – EasyNailArtDesigns
Summer 2023 Look: 25 Hot Pink and Yellow Nails
Check out these pretty hot pink and yellow nail ideas and designs, collected from the most talented nail artist on Instagram.
Check out our dedicated Pinterest board here if you would like to see even more designs and ideas.
1. Hot Pink and Yellow Coffin Nails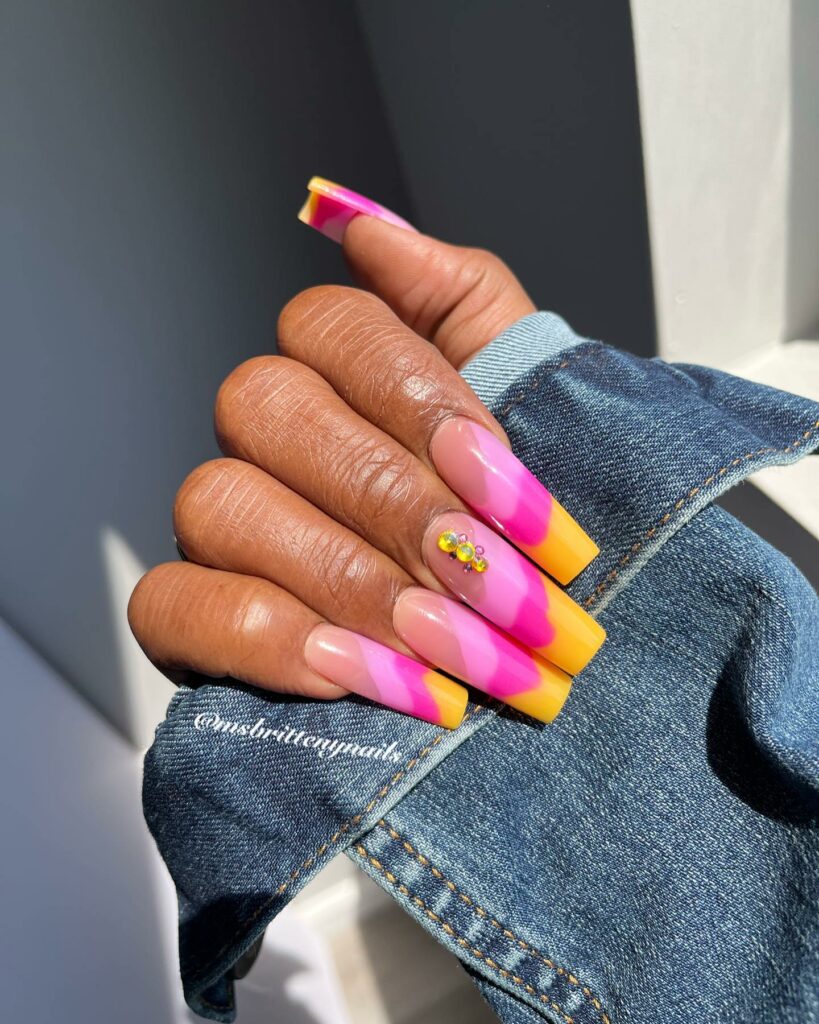 2. Hot Pink and Yellow Swirls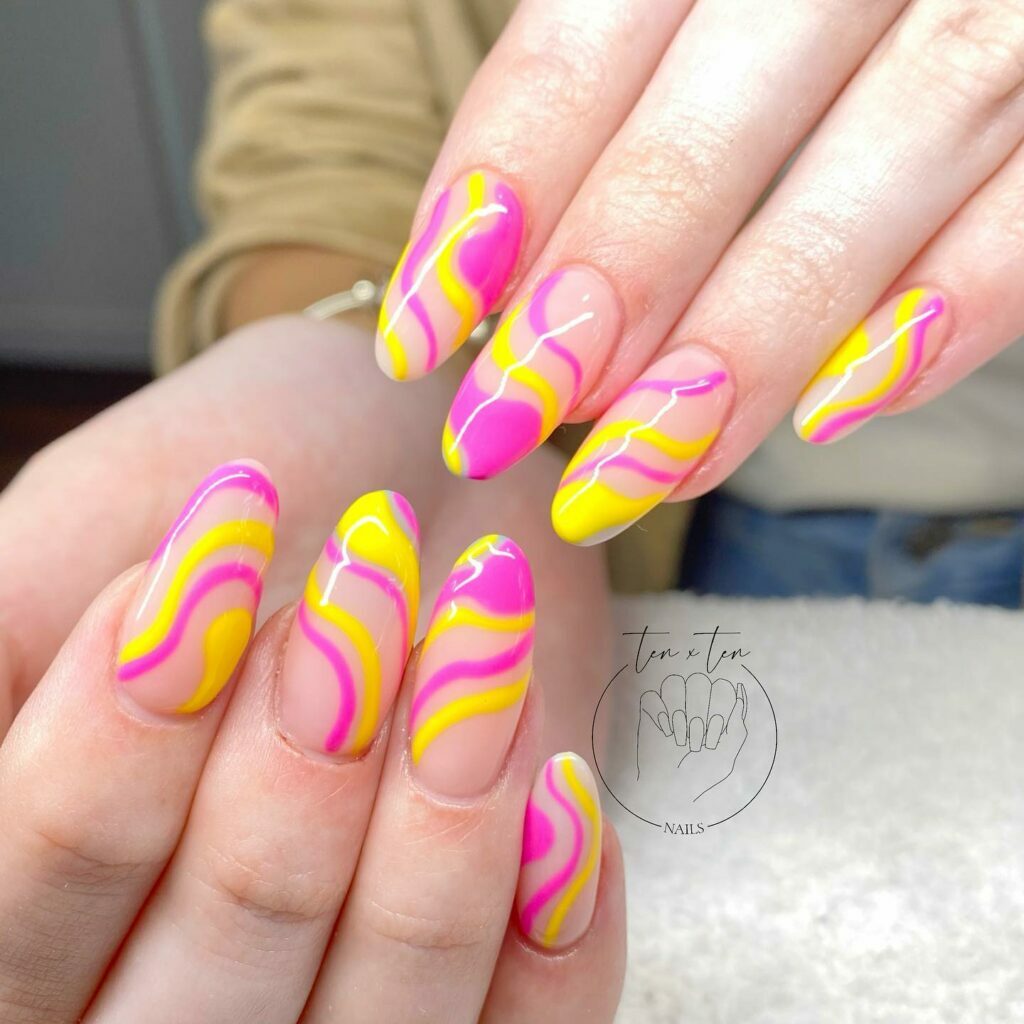 3. Hot Pink and Yellow Animal Print Nails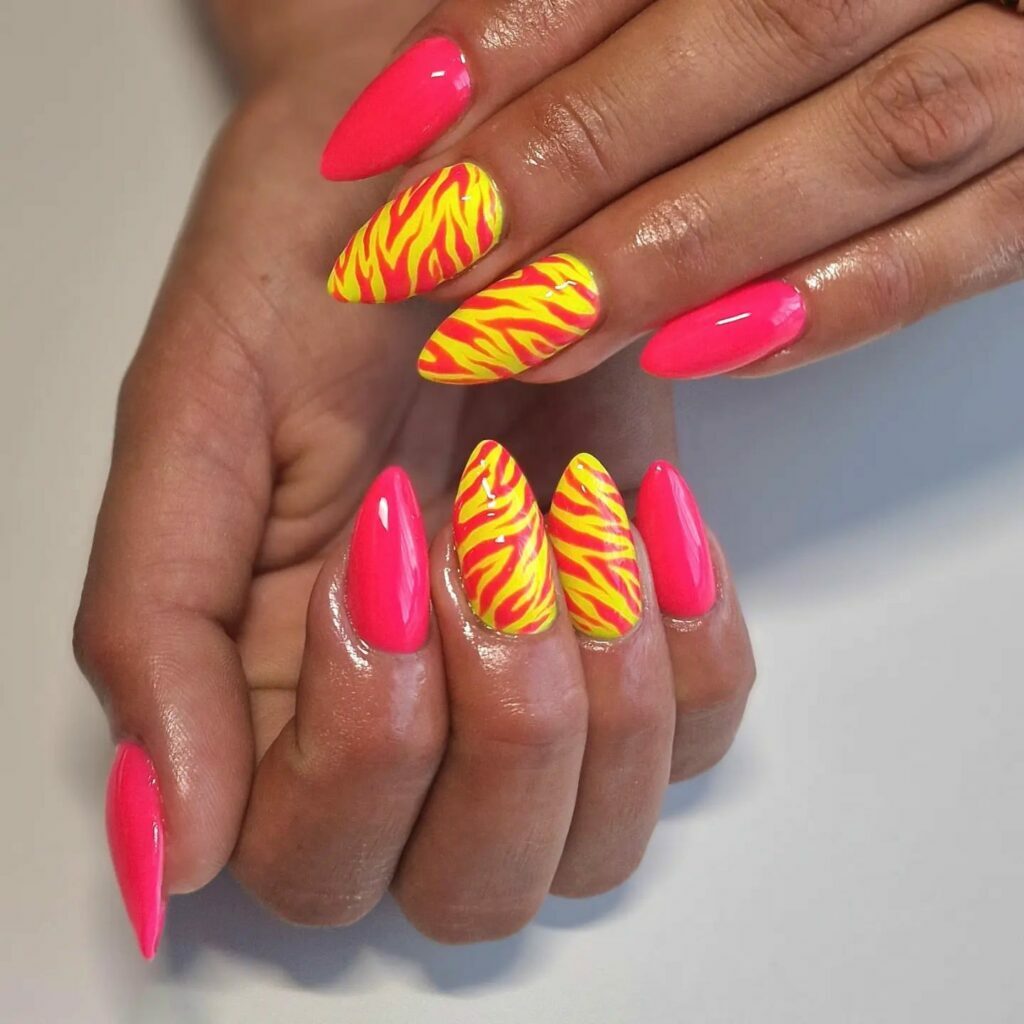 4. Hot Pink and Yellow Art Nails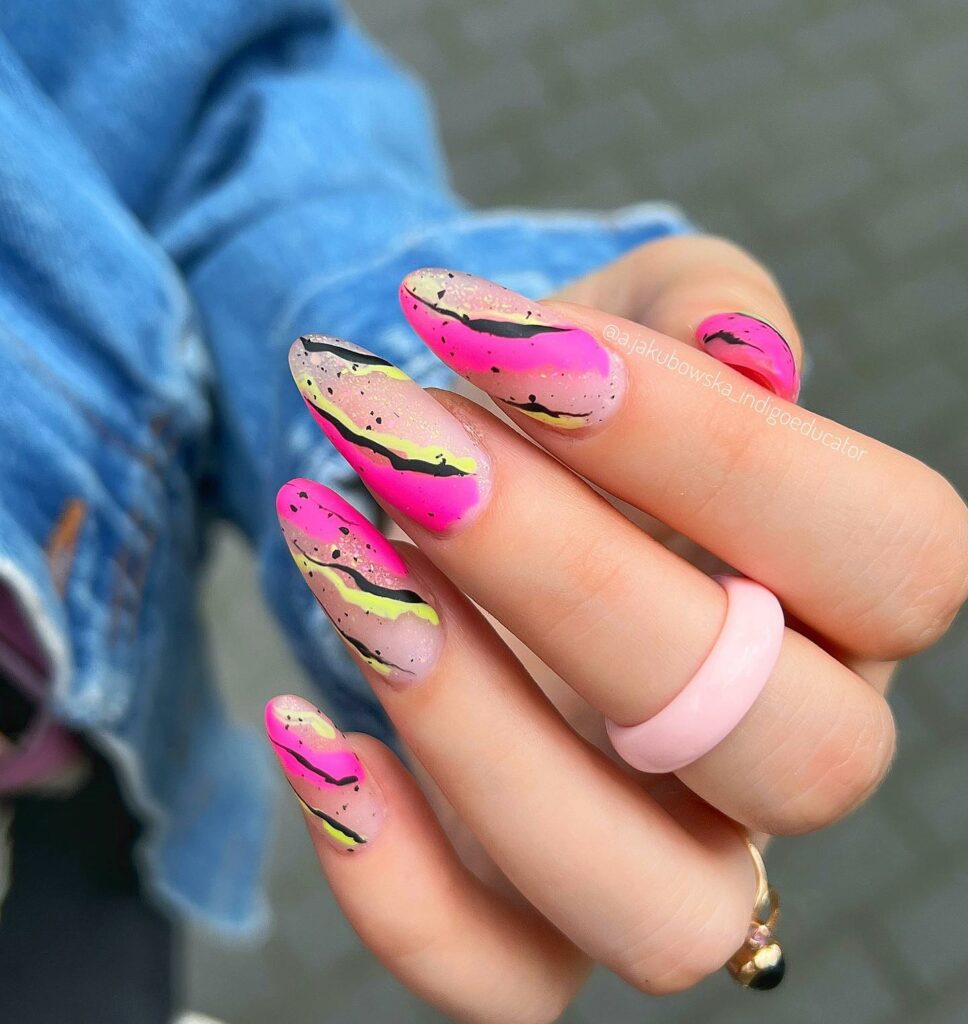 5. Hot Pink and Yellow Nail Art
6. Hot Pink and Yellow Short Nails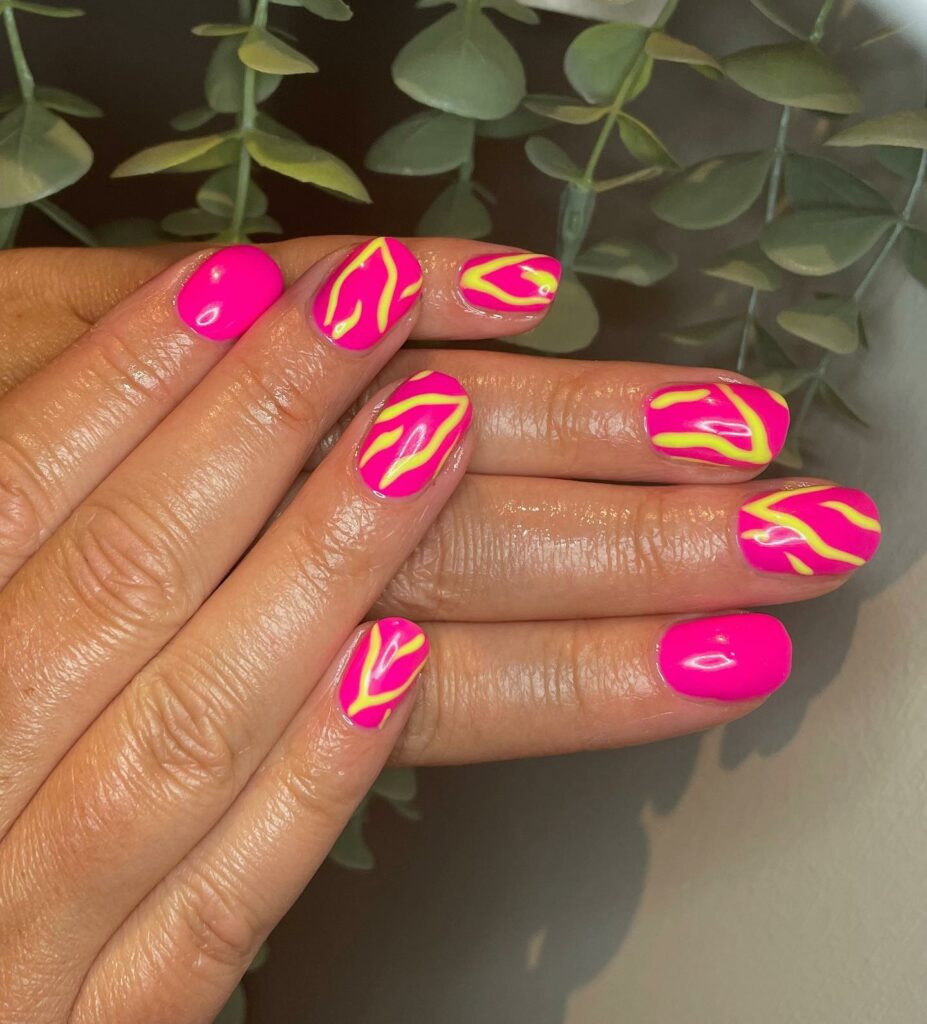 7. Hot Pink and Yellow Ombre Nails
8. Hot Pink and Yellow Almond Nails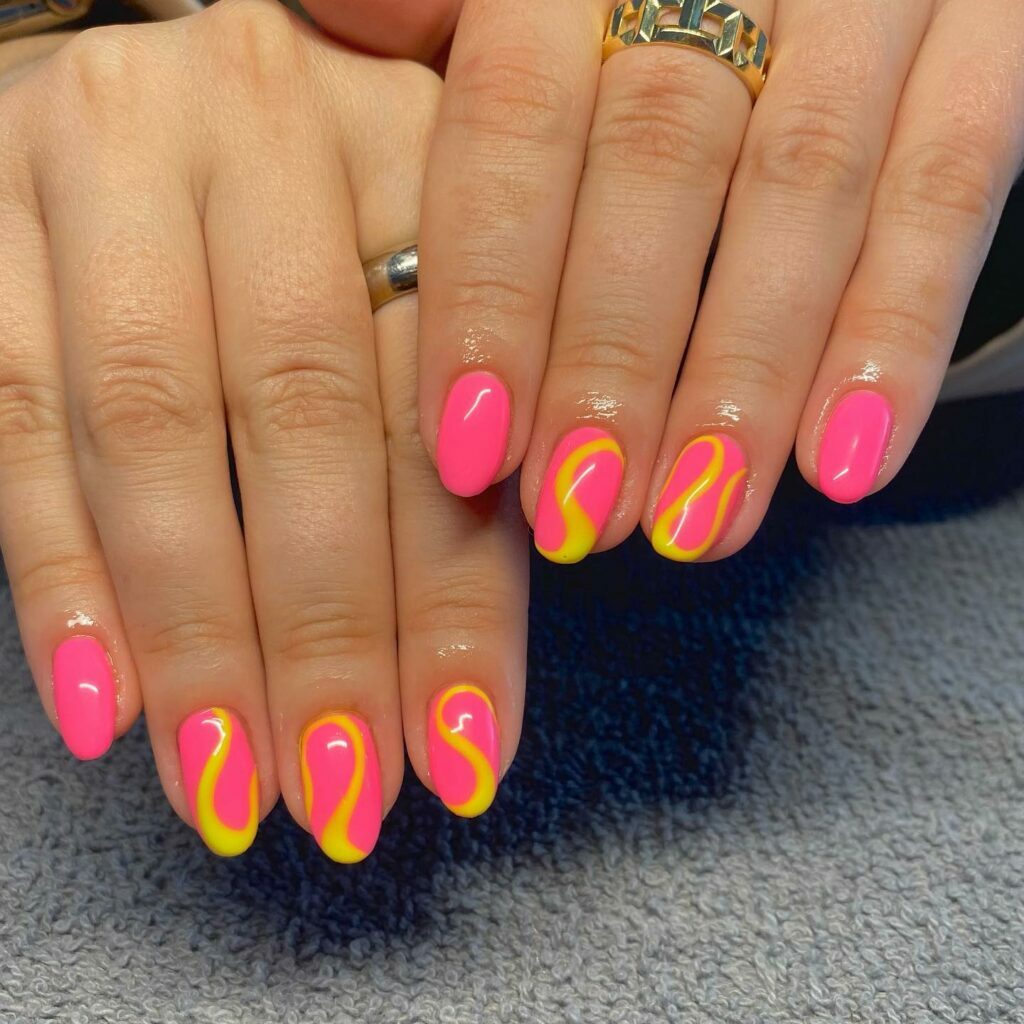 9. Hot Pink and Yellow Nails with Gemstones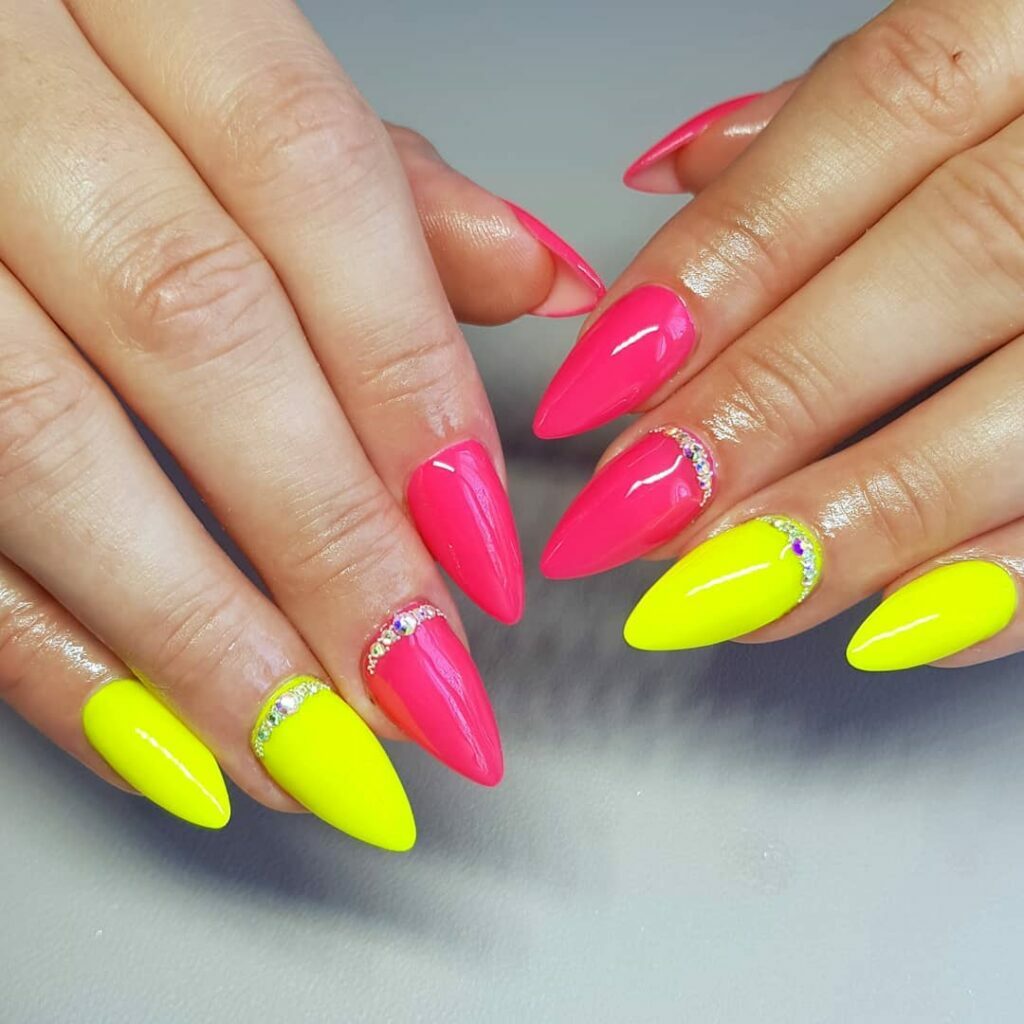 10. Hot Pink and Yellow French Tip Nails
11. Hot Pink and Yellow Dotted Nails
12. Hot Pink, White and Yellow Swirls
13. Hot Pink and Yellow Floral Nails
14. Hot Pink and Yellow Rings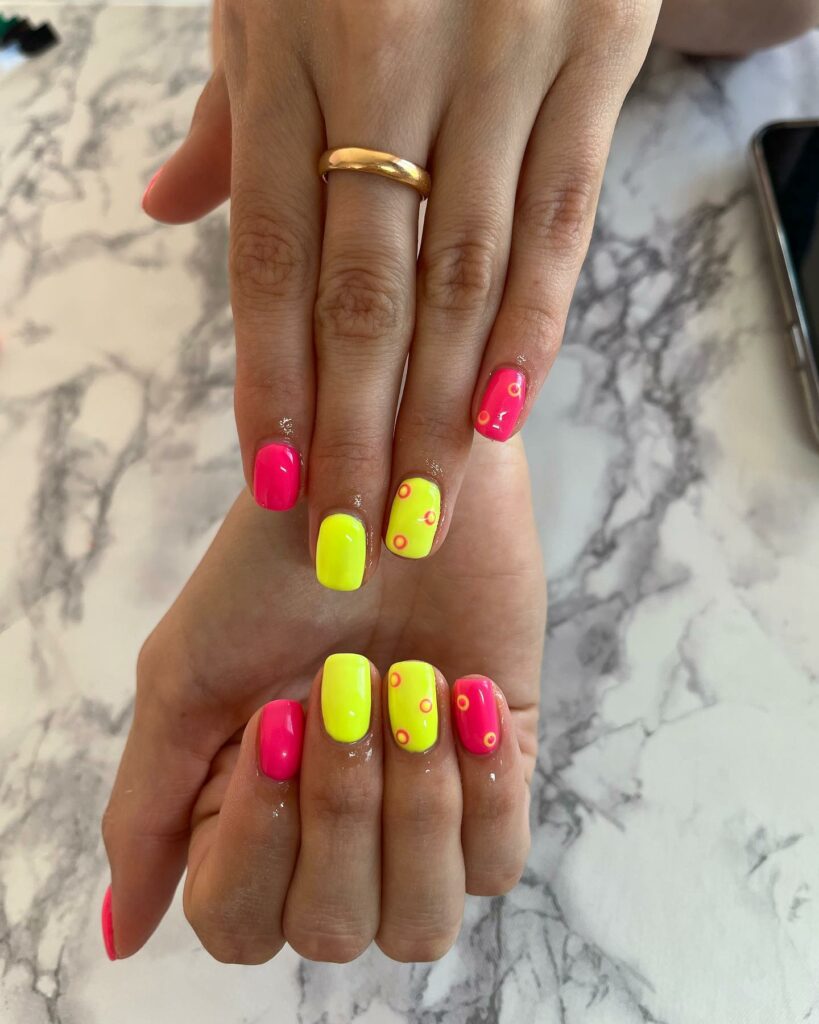 15. Half Sun Nail Design
16. Floral Hot Pink and Yellow Coffin Nails
17. Hot Pink and Yellow Dandelion Nails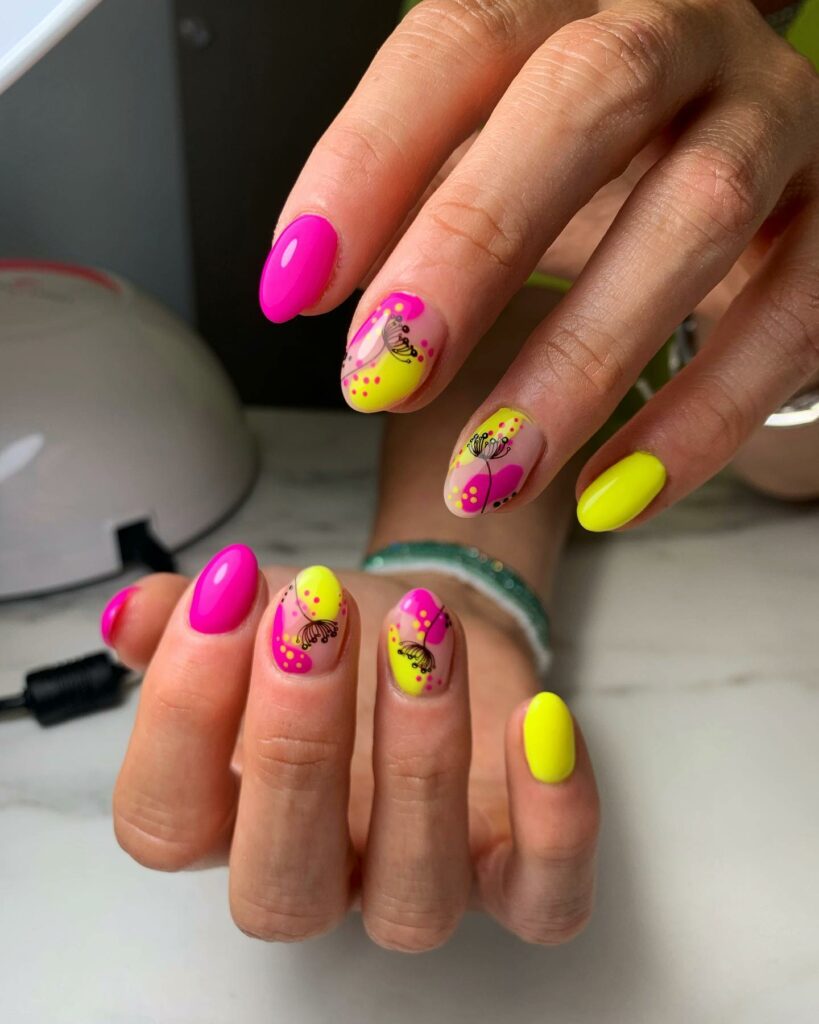 18. Sunflower Nails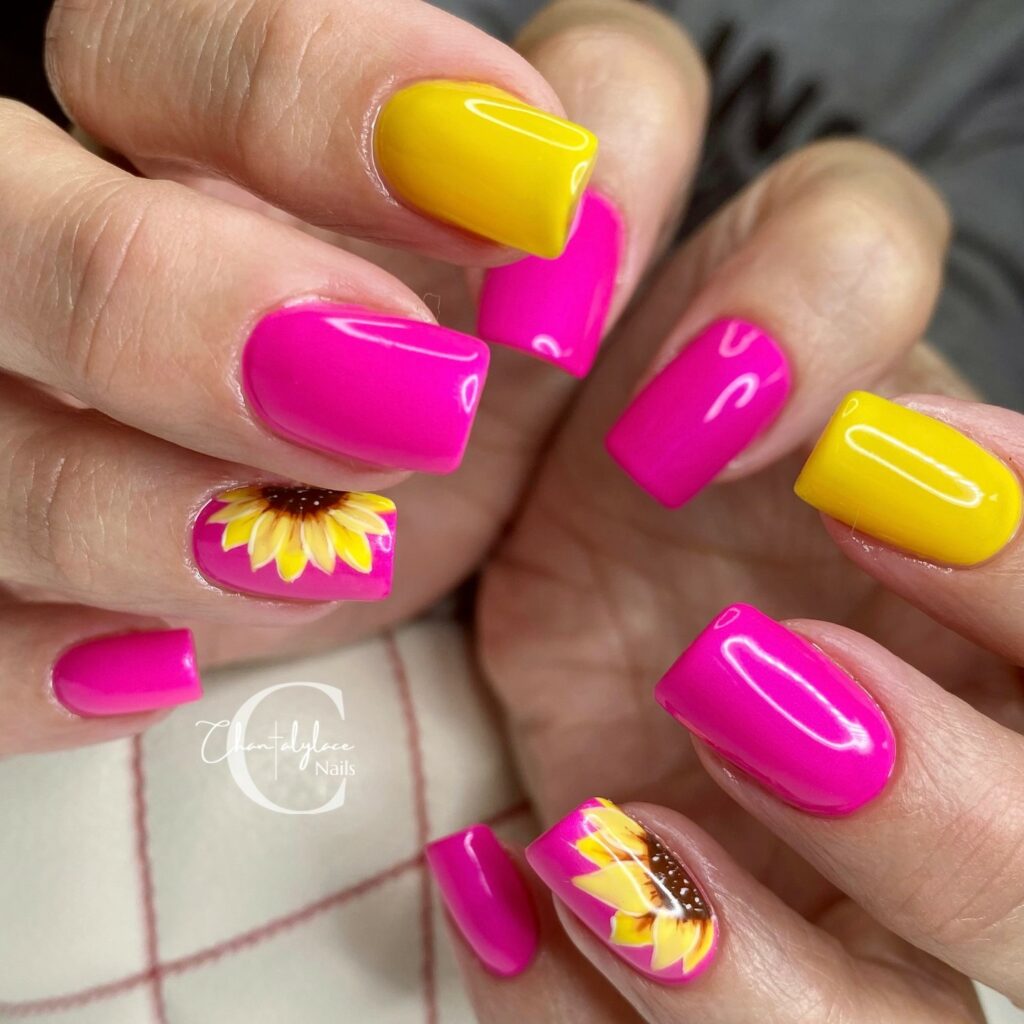 19. French Tips with Hot Pink and Yellow
20. Mismatched Stripes and French Tips
21. Elevated Hot Pink and Yellow French Tips
22. Rainbow Hot Pink Nails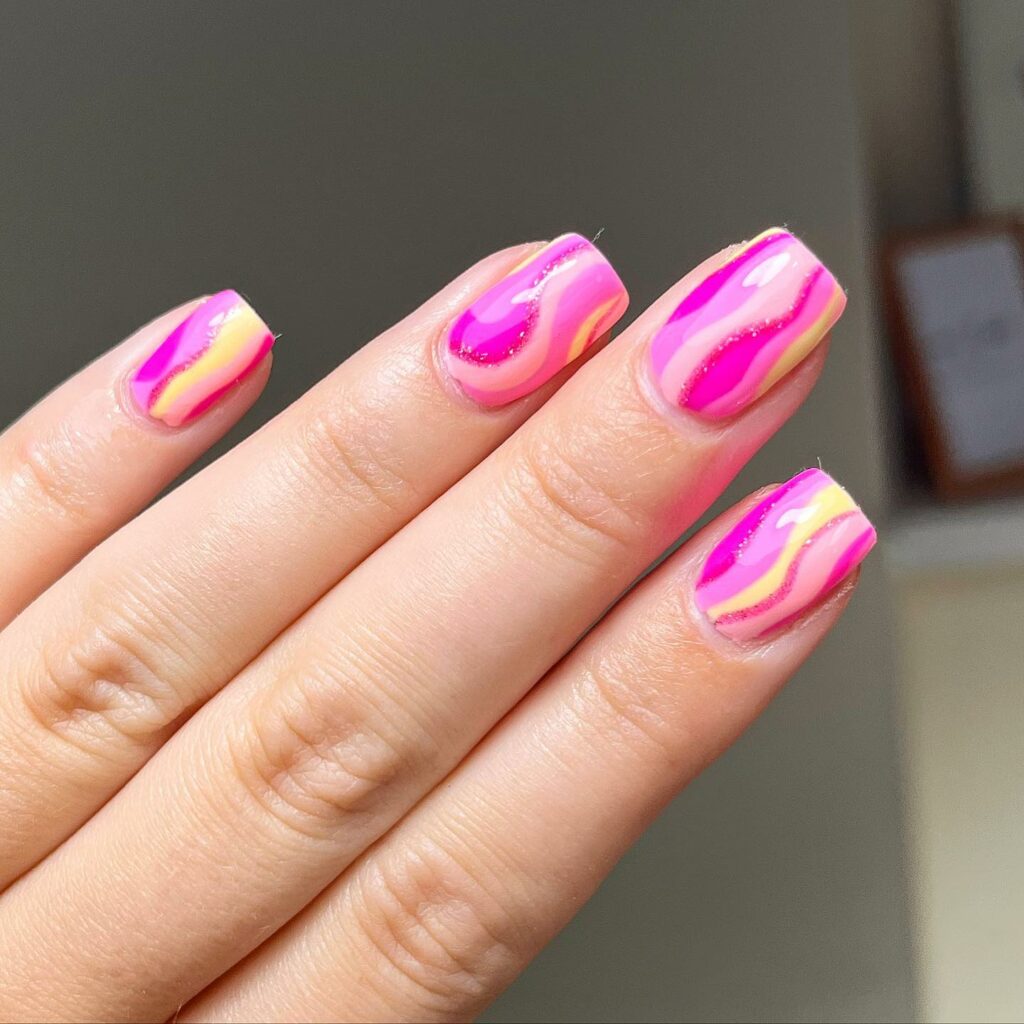 23. Hot Pink and Yellow French Tips on Short Nails
24. Neon Nails with Animal Print
25. Coffin Nails with Hot Pink and Yellow Swirls