If you love the look of the classic French manicure but would like to try something new, then these gorgeous red and white French tip nails are the perfect match!
White French tips have been around for ages, and they're not going out of fashion anytime soon. however, sometimes even the old classics need a little update that will take them to the next level. In the case of French tips, they are now trending in a variety of different color options, including sage green french tips, orange or peach french tips, black french tips and now also white and red french tips.
No matter what your color preference may be, this manicure opens up options for endless experimentation and changing the look of the nails with a very quick update.
Red and white are classic colors normally associated with the holiday season, but this manicure has been embraced also in the summer by adding seasonal elements like strawberry nail art, melon nail art and other summery motives to the manicure.
In this article, we have curated a collection of some of the prettiest ideas for red and white French tips nails, shown on a variety of nail shapes and nail sizes.
Check our the roundup below and don't forget to check the rest of the recommended articles at the bottom to get even more ideas for your next manicure project.
10+ Red and White French Tip Nails Ideas
Below is a small curated selection of the best styles we found online – if you would like to see more work from the featured nail artist, we have linked their Instagram bio under each image.
In case you're on the hunt for more ideas, we have hundreds of different nail designs saved up in our Pinterest profile, so don't forget to check it out.
1. Mixed Design Red and White French Tip Nails
2. Side Line Red and White French Tip Nails
3. Long Coffin Red and White French Tip Nails
4. Red and White French Tip Nails with Heart Detail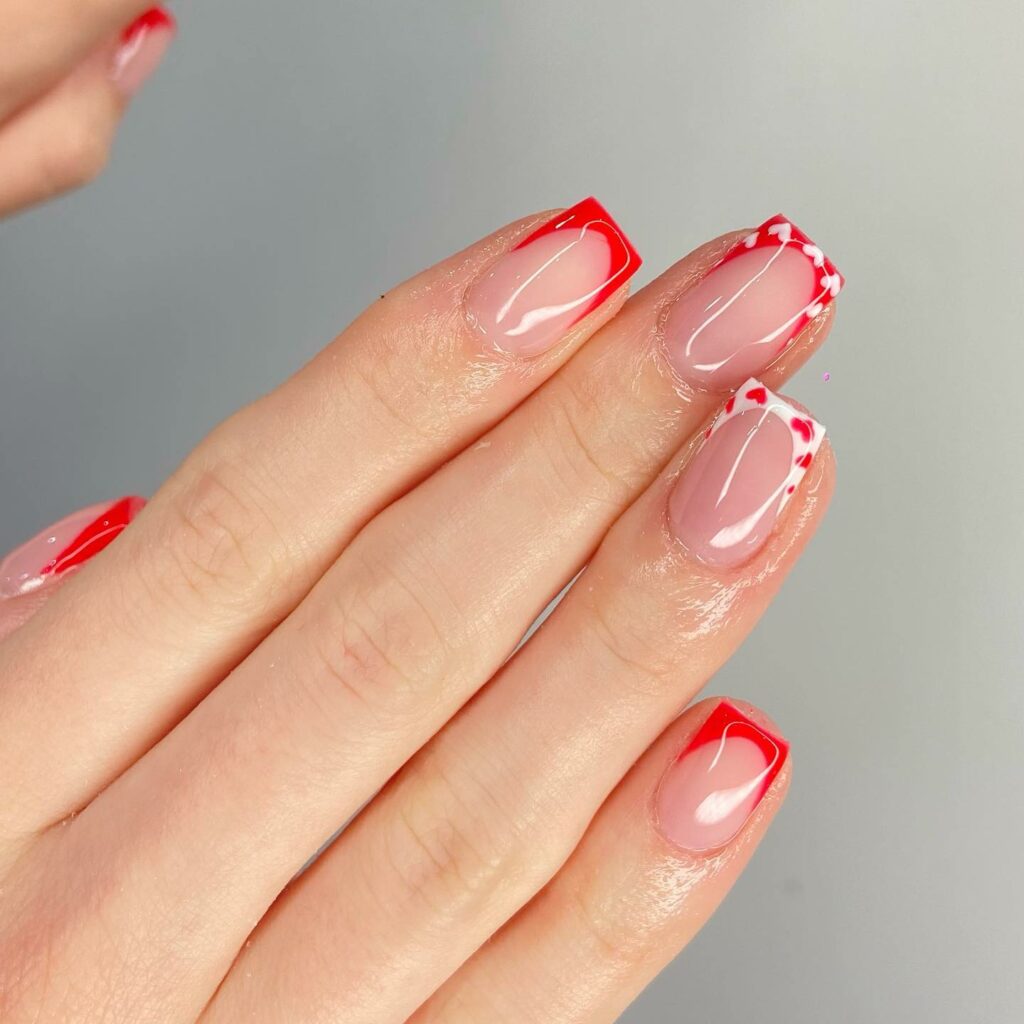 5. Valentine's Day Red and White French Tip Nails
6. Red Border White French Tip Nails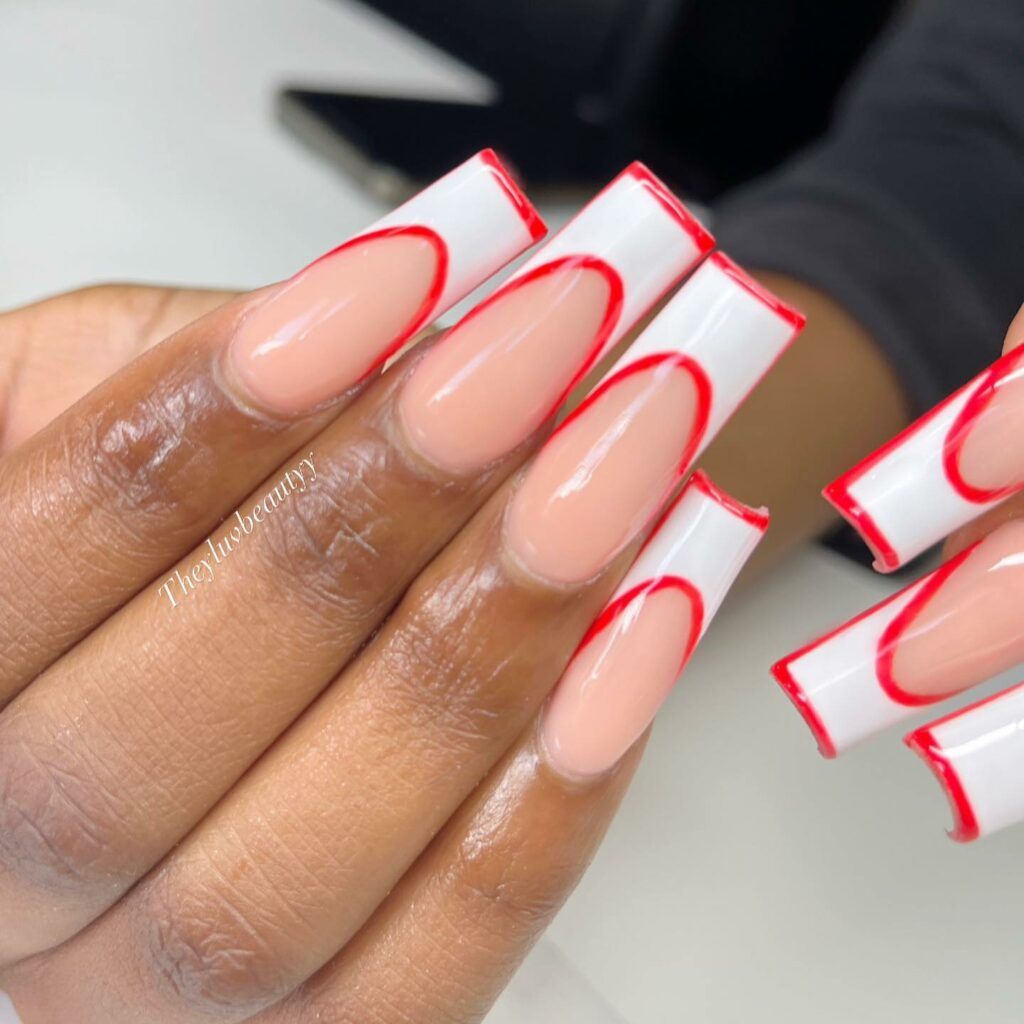 7. Heart Nail Art on Red French Tip Nails
8. Winter Red and White French Tip Nails
9. Extra Long Coffin Nails with Mixed French Tips
10. Holiday French Tips
11. Three Color French Tips
12. Candy Canes French Tips