When you think of the color teal, what do you imagine?
If you answer, vacation vibes, tropical drinks, and happiness.
We would have to agree, who doesn't want to think of a beach day when they look at their nails?
So we've put together over 40 teal French tip nails that will make you feel like a beach vacation. 
We are loving this take on the French manicure because it can look classy or be sassy depending on how you dress it up from day to day. Either way, teal is so in right now; you deserve that fresh feeling that it gives.
In this article, we will share what's trending for this nail style in 2023, and we also have to show you 40 different images of teal French tip nails to help you figure out exactly what you want.
Make sure you read till the end because we have some tips on how to make your teal French tip nails last as long as possible
40+ Ideas for Teal French Tip Nails
Are the teal French tip nail trend above not enough you nail lovers? That's okay because we have 30+ visuals, so get to scrolling.
Nail design by nailsby.maddieb
Nail design by beautybykim.mejiaa
Nail design by 14nailz
Nail design by nathalieharris_mua
Nail design by _thebeautyzone.x
Nail design by stunnersnaildesign
Nail design by nicolasummertonnails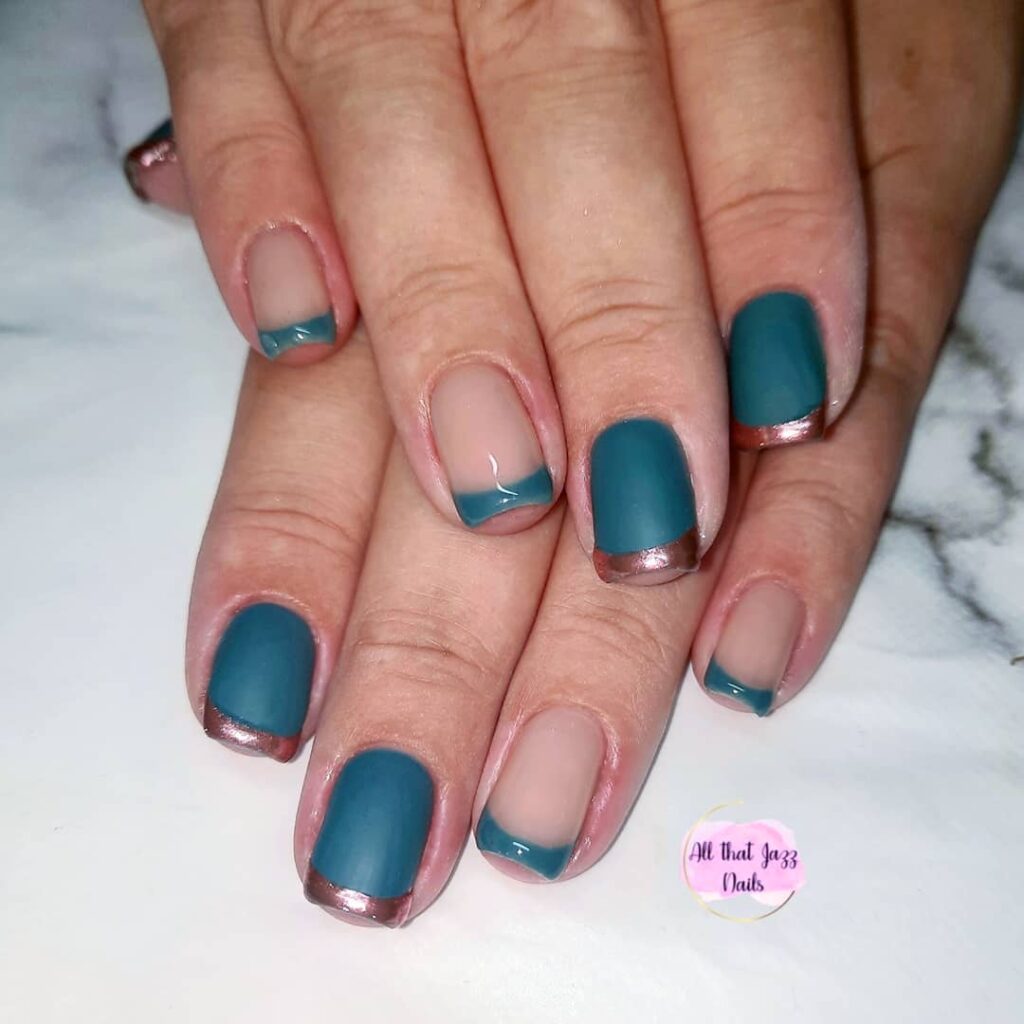 Nail design by all_that_jazz.nails
Nail design by jackiepiznails
Nail design by ciciandfrank
Nail design by beaunailsandbeautythebroadway
Nail design by rileybnails
Nail design by polished.nailspa
Nail design by makeupnnailsbycaro
Nail design by setsbysun
Nail design by nails_by_marandamarie
Nail design by kikinails_ebeauty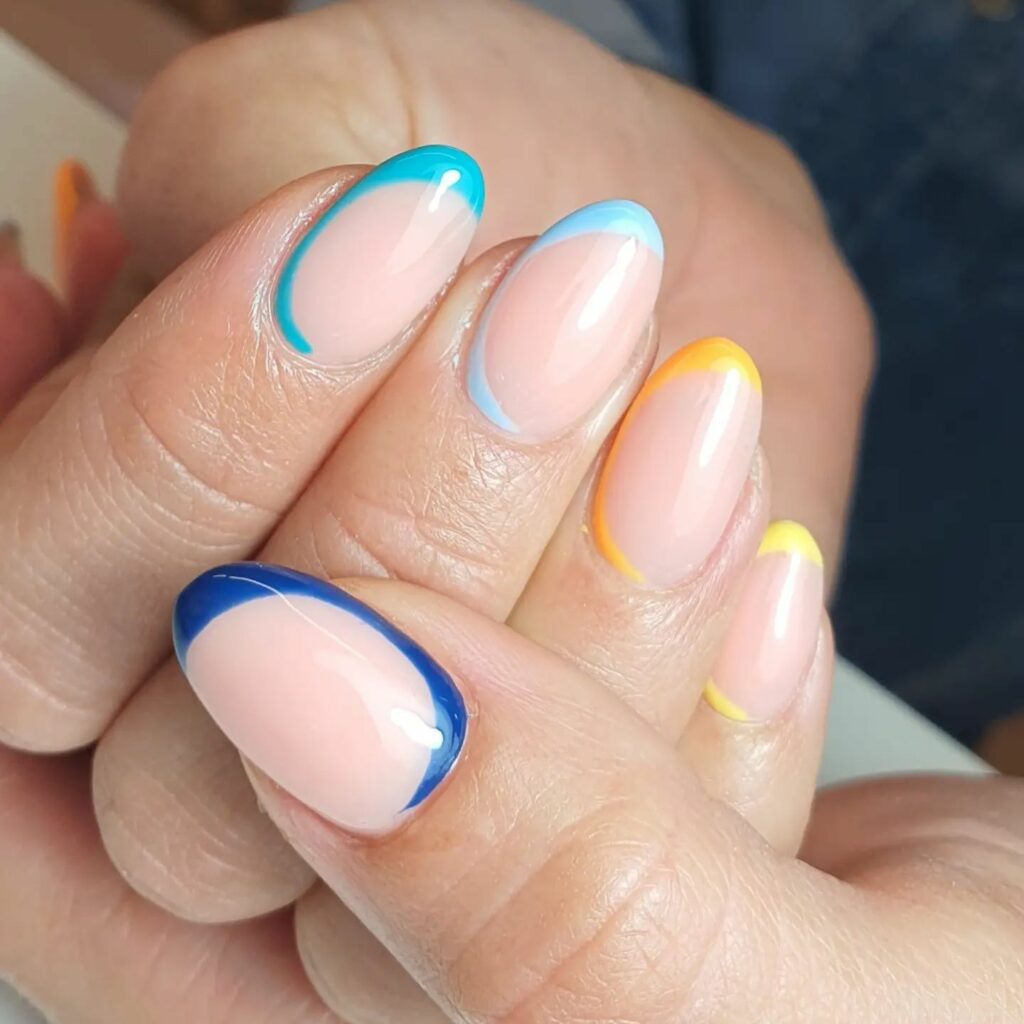 Nail design by nailsbyamyt
Nail design by arsnails19_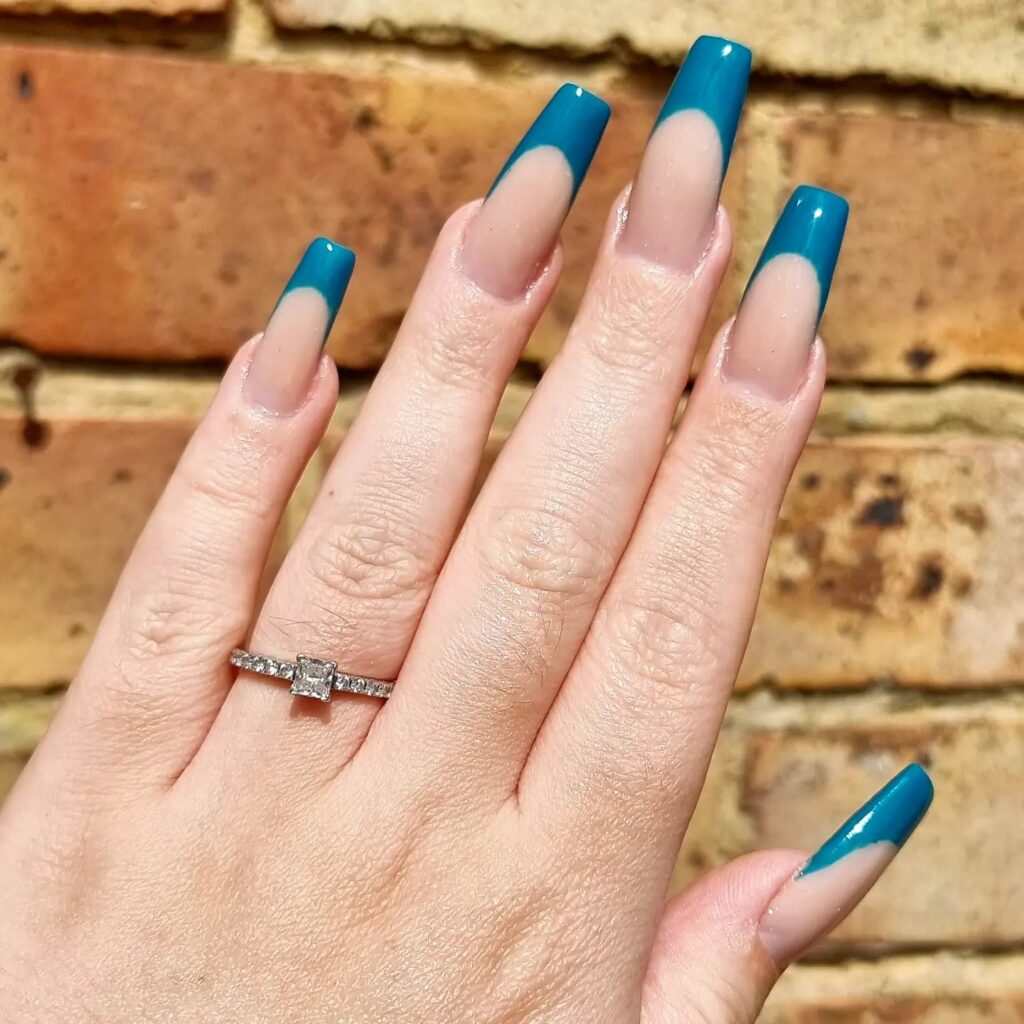 Nail design by nathalieharris_mua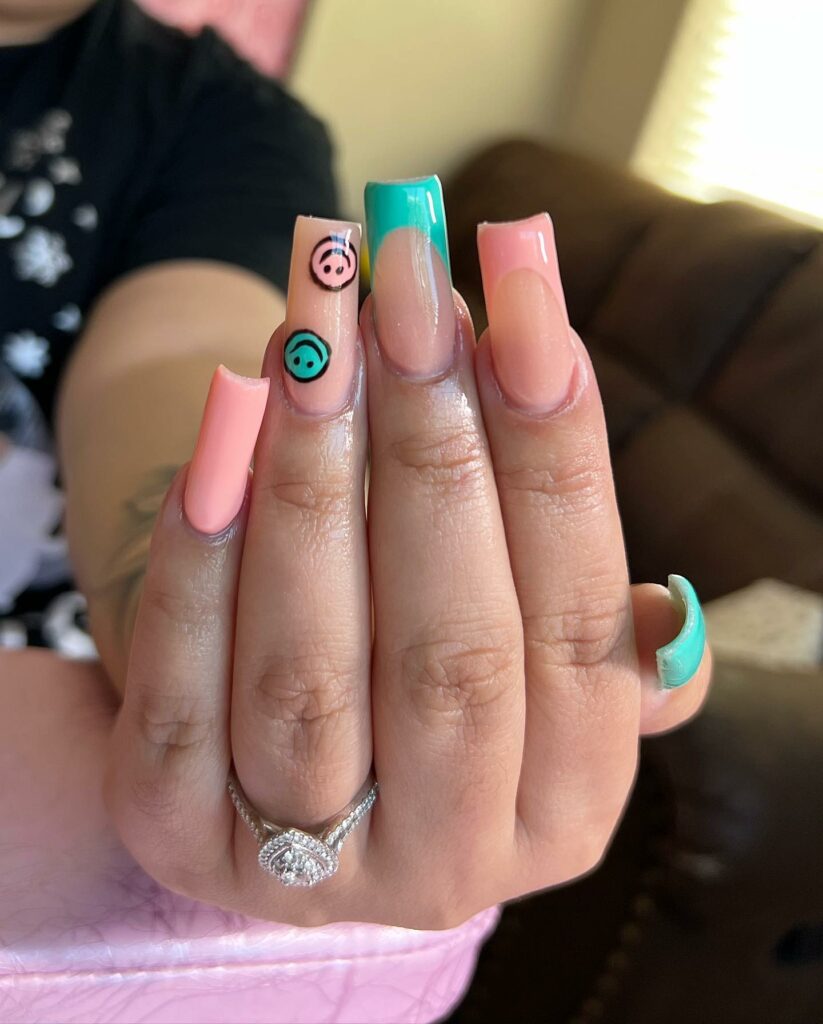 Nail design by nailedbylesly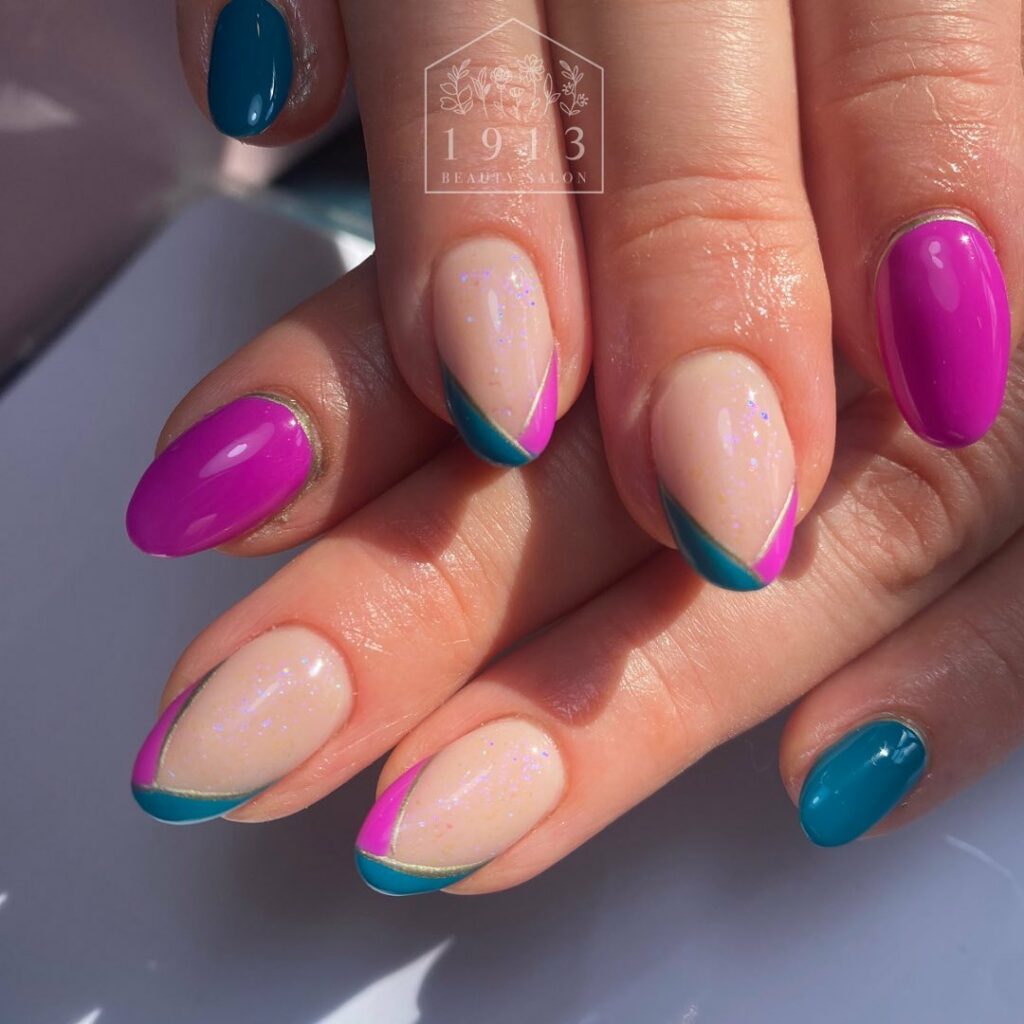 Nail design by 1913_beauty_salon_huddersfield
Nail design by anaispassionails
Nail design by sessy.ghoul
Nail design by mjnaailedit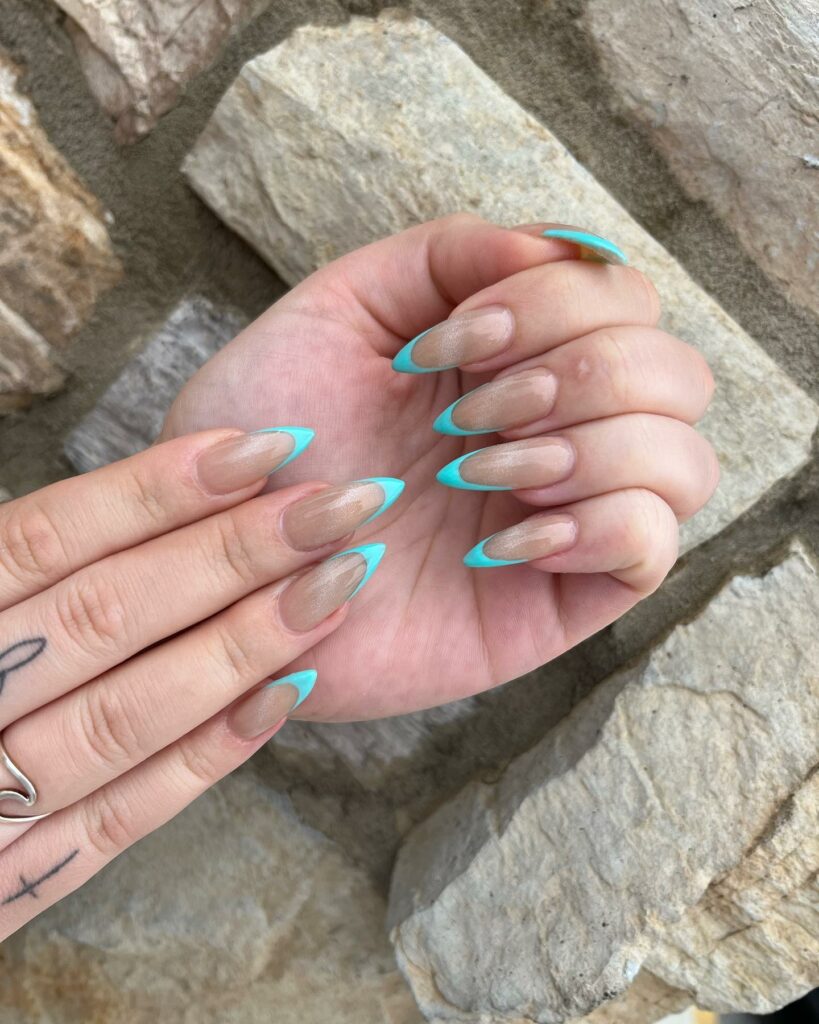 Nail design by nails_by_maggie86
Nail design by nails_by_maggie86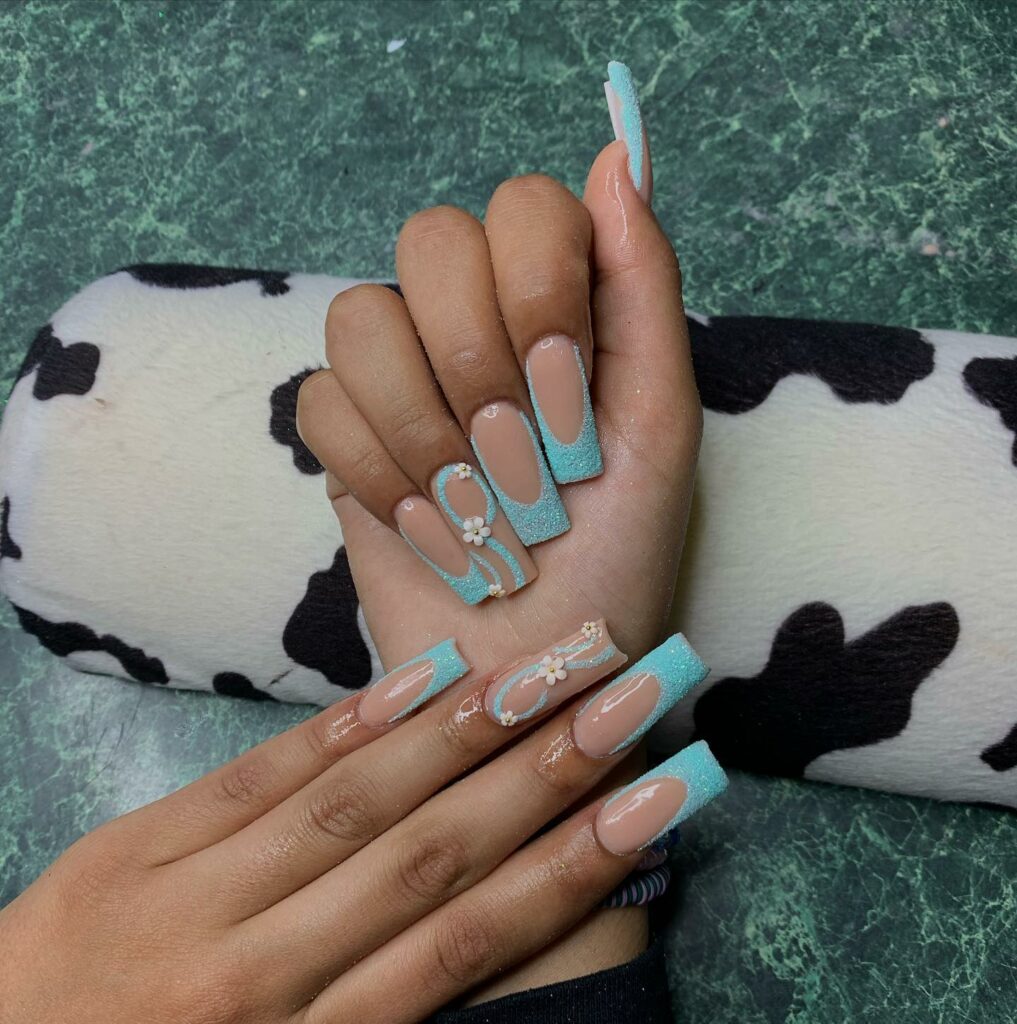 Nail design by nailsbynenaaaa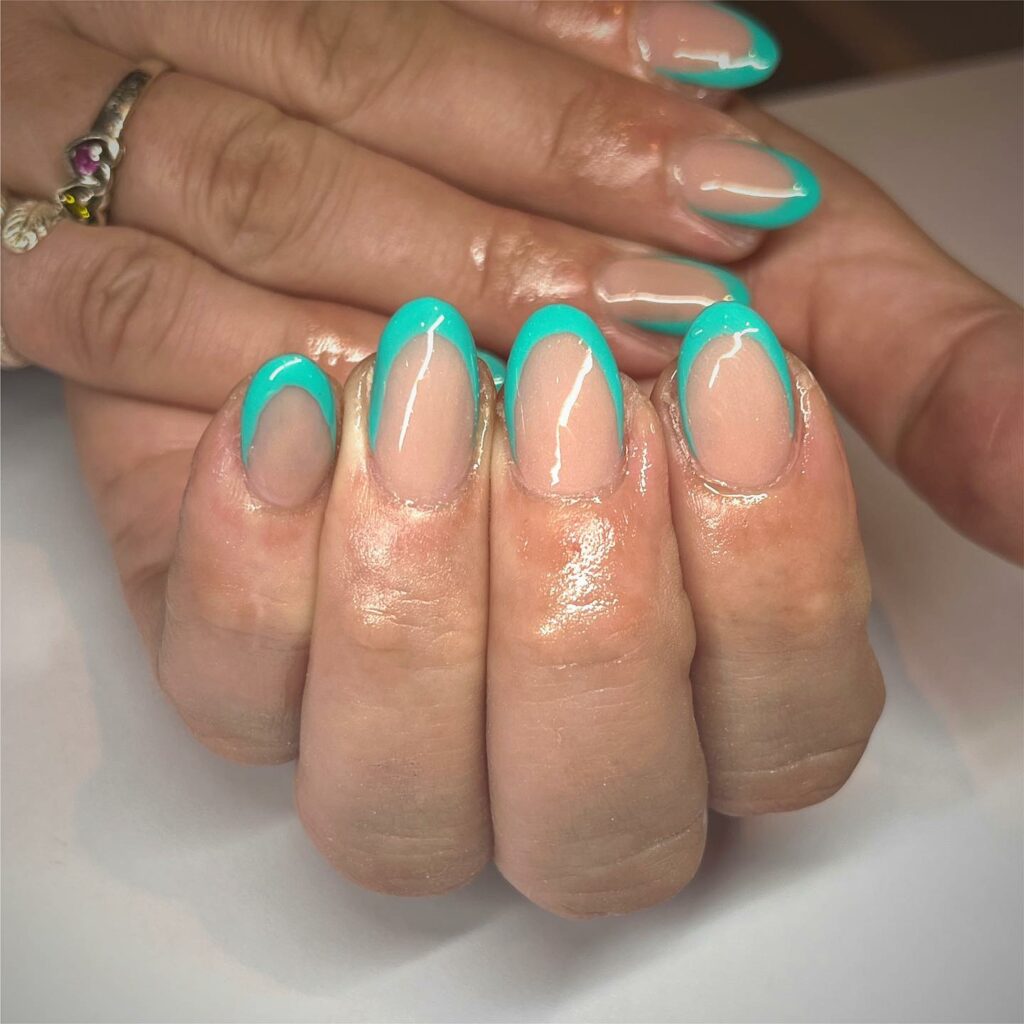 Nail design by thenailandbeautyroom_
Nail design by mbracebeautyandnails
Nail design by beholdbeautyomaha
Nail design by thegelparlour_nails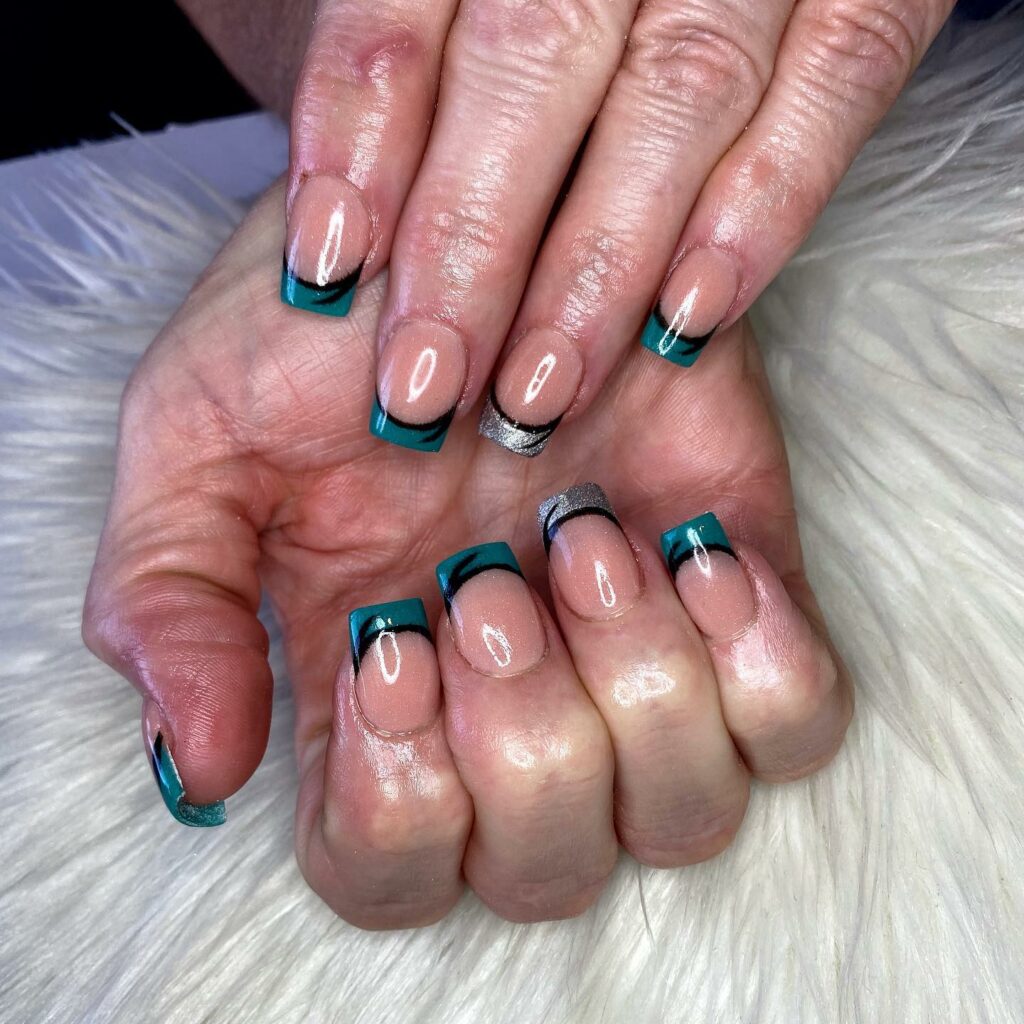 Nail design by dusty_daggers_byb
Nail design by by_teesmith_
Nail design by thenailandbeautyroom_
Nail design by nailsby_alexiaa
Nail design by nailsbydess
Nail design by aridlandscatgirl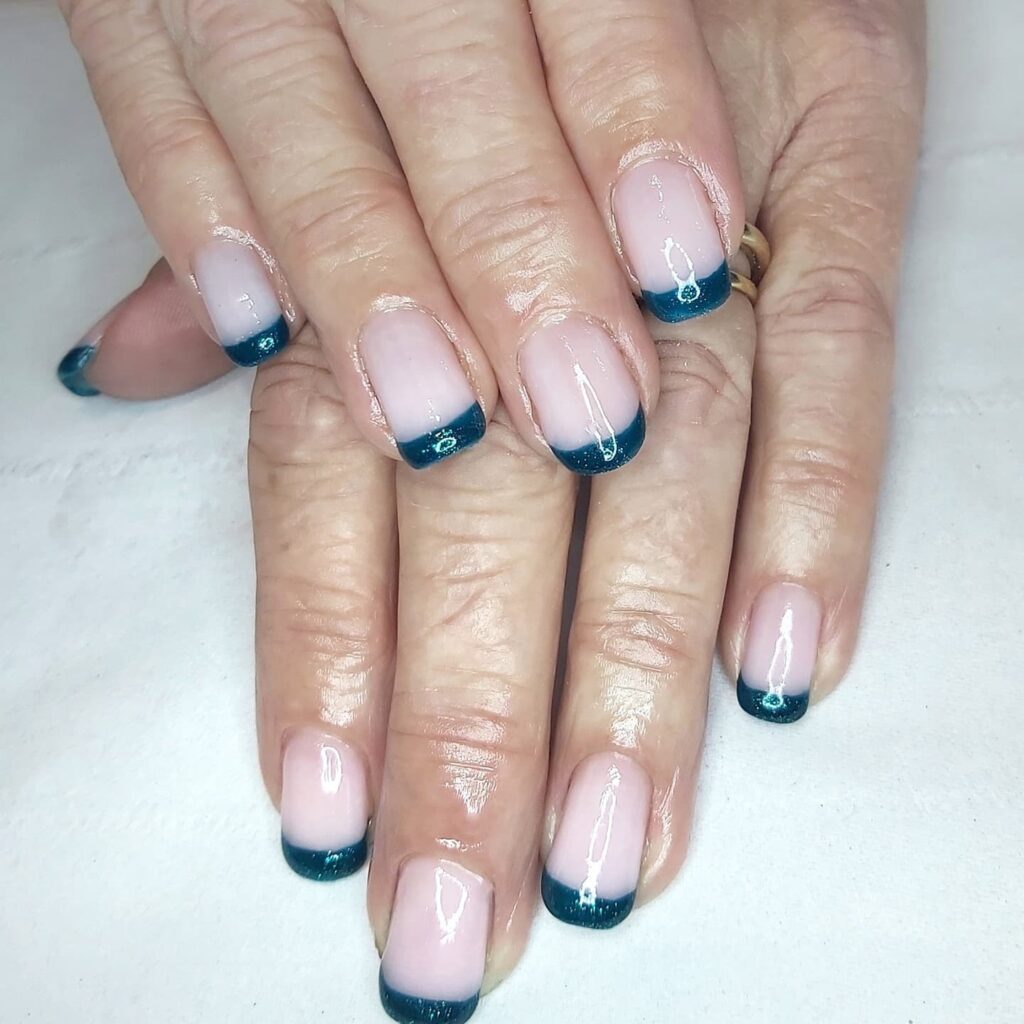 Nail design by theglambar_newmilns
Nail design by lausrrano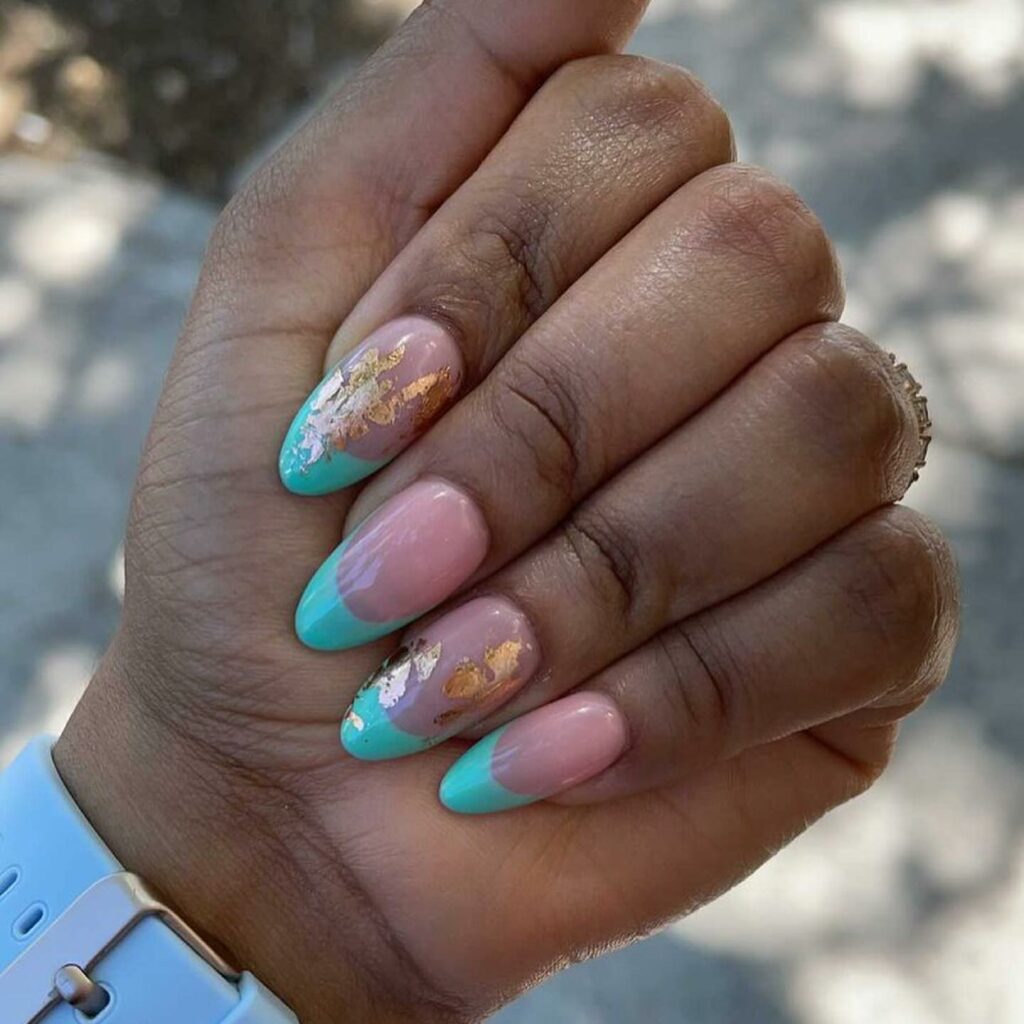 Nail design by finessedgrip
Nail design by raealessio
Nail design by wonderplacenails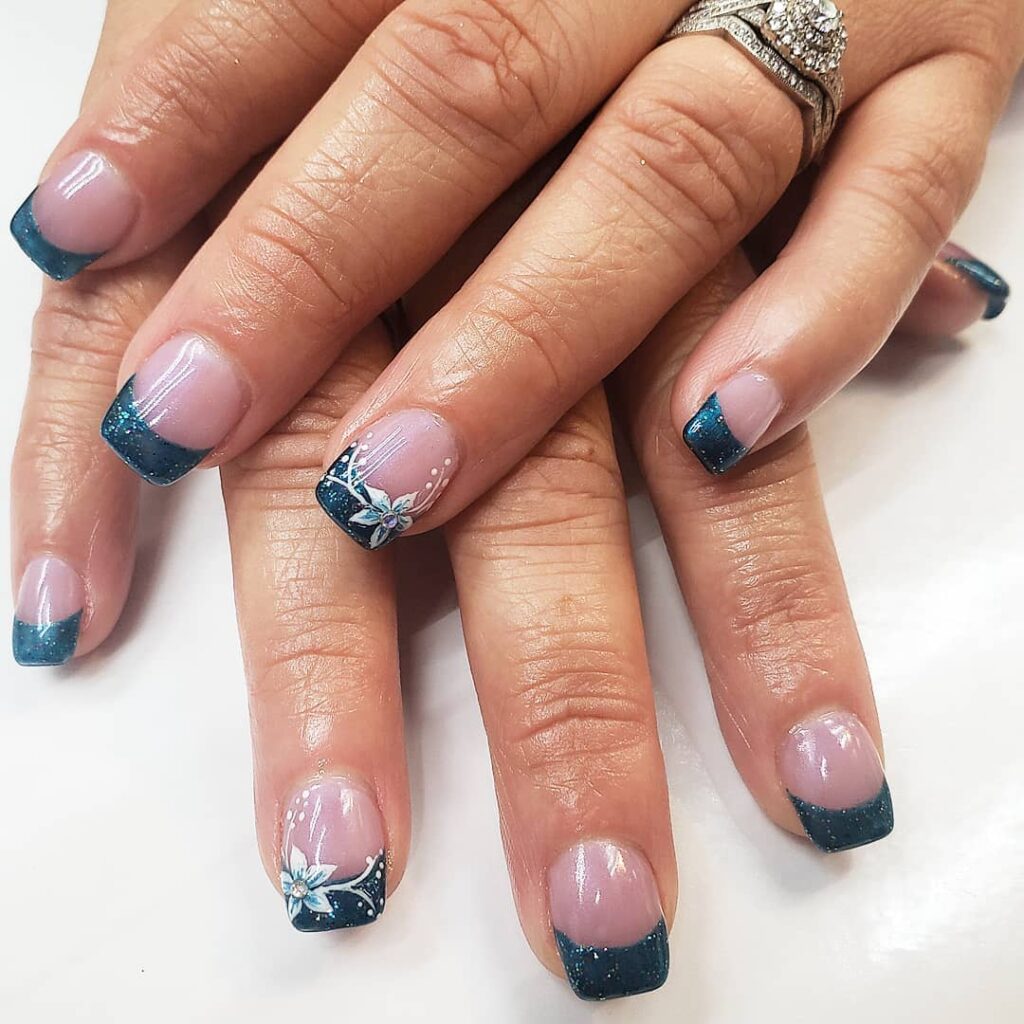 Nail design by vannas_salon
Nail design by by_jayceewright
Nail design by jackiepiznails
Nail design by jojothenailtech
2023 Trends for Teal French Tip Nails
So, what are some of the top trends for 2023 that would be great with teal French tip nails? We have some right here.
Teal negative space French tip.
The 70's swirly French tip is in, mix in some neon teal, and you have a winning manicure.
French tip with metallic silver striper line.
Watercolor French tip with teal.
A 3-smile line teal French tip nails. This one looks especially nice on oval nails with a deep smile line followed by two striper lines.
Ombre teal French tip nails.
How to make your manicure last longer
Making your teal French tip manicure last as long as possible is non-negotiable. This style is too cute to only last for one or two days.
A few ways to ensure your manicure will last is to start by always giving yourself a manicure. You don't NEED to soak your nails in a bowl of water. But pushing back your cuticles is a must and them being soft when doing this step, helps.
Always cap every coat of polish that you paint on, including your top coat. Capping the nail is simple. You just paint the entire nail, and once you have the brush at the free edge, or where the tip of the nail points, you polish that part as well.
This will also make your manicure look professional and finished.
Another step you can take before putting the base coat on is to cleanse the nail bed of any oil and debris. You can use a clean-up brush and acetone for this.
Use a sticky base coat to give the polish. Try to commit to freshening up with a thin layer of topcoat every few days. Do not use thick polish when polishing your nails, it won't dry well which leads to peeling and chips.
Always clean any polish, including base and topcoat, from the cuticle or finger with a flat brush and acetone or polish remover.
Get into the habit of wearing gloves when cleaning around the house and File your nail to mirror the shape of your cuticle to help keep the nail from breaking easily.
Try not to use your nails to do everything. Use your fingers so you aren't chipping your nails. This is the hardest part, but it helps a lot.
We can't wait for you to have fun with your new nail style from our gallery! Make sure you use all of these tricks throughout the week, and it will help to keep your teal French tip looking fresher longer.