When winter is finally over there is nothing we love more than seeing bright colors.
We change our clothes and our accessories, and bright summer nails are the perfect addition! There are so many colorful nail designs to choose from to keep your nails bright all summer long.
We've rounded up some of our favorites, as well as some tips to help make sure your bright summer nails last as long as possible. 
Bright Summer Nails: Video Tutorial
If you're looking for a simple tutorial for pretty bright summer nails, check out this video with step by step instructions!
50+ Ideas for Bright Summer Nails
Here is our curated collection of over 50 best ideas for bright summer nails – scroll down to find your favorites!
1. Bright Yellow Short Summer Nails
2. Fuchsia Almond Summer Nails
3. Bright Summer Nails with Orange and Pink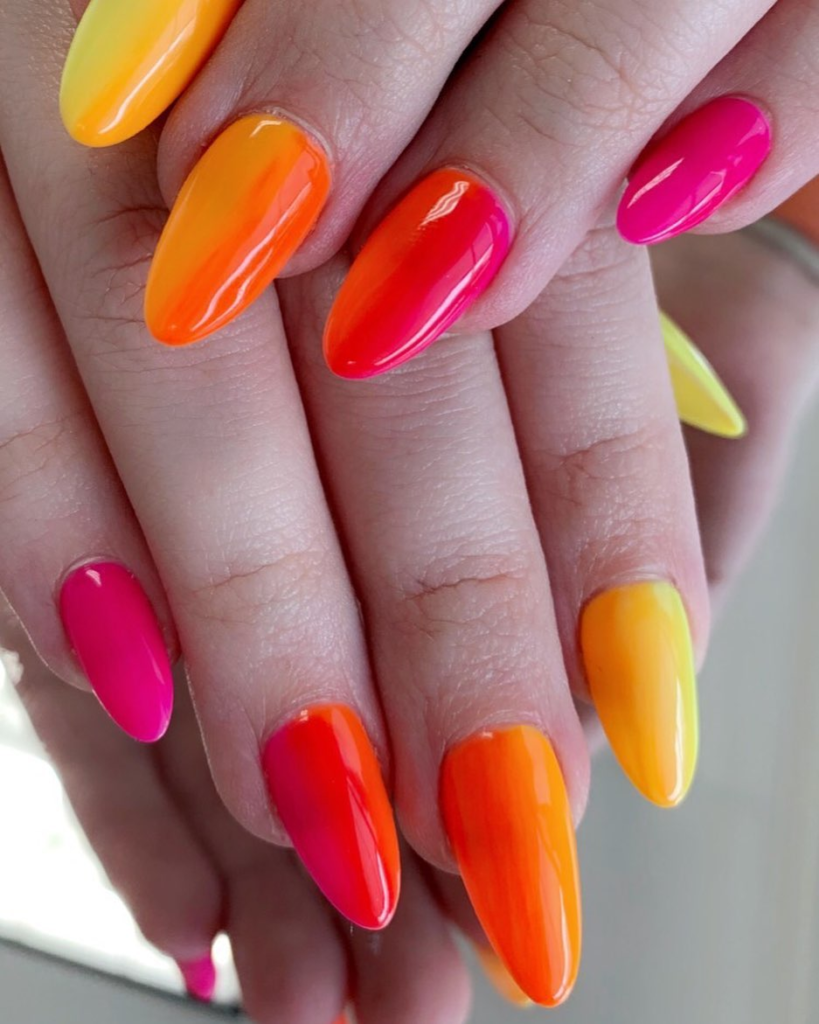 4. Short Ombre Bright Summer Nails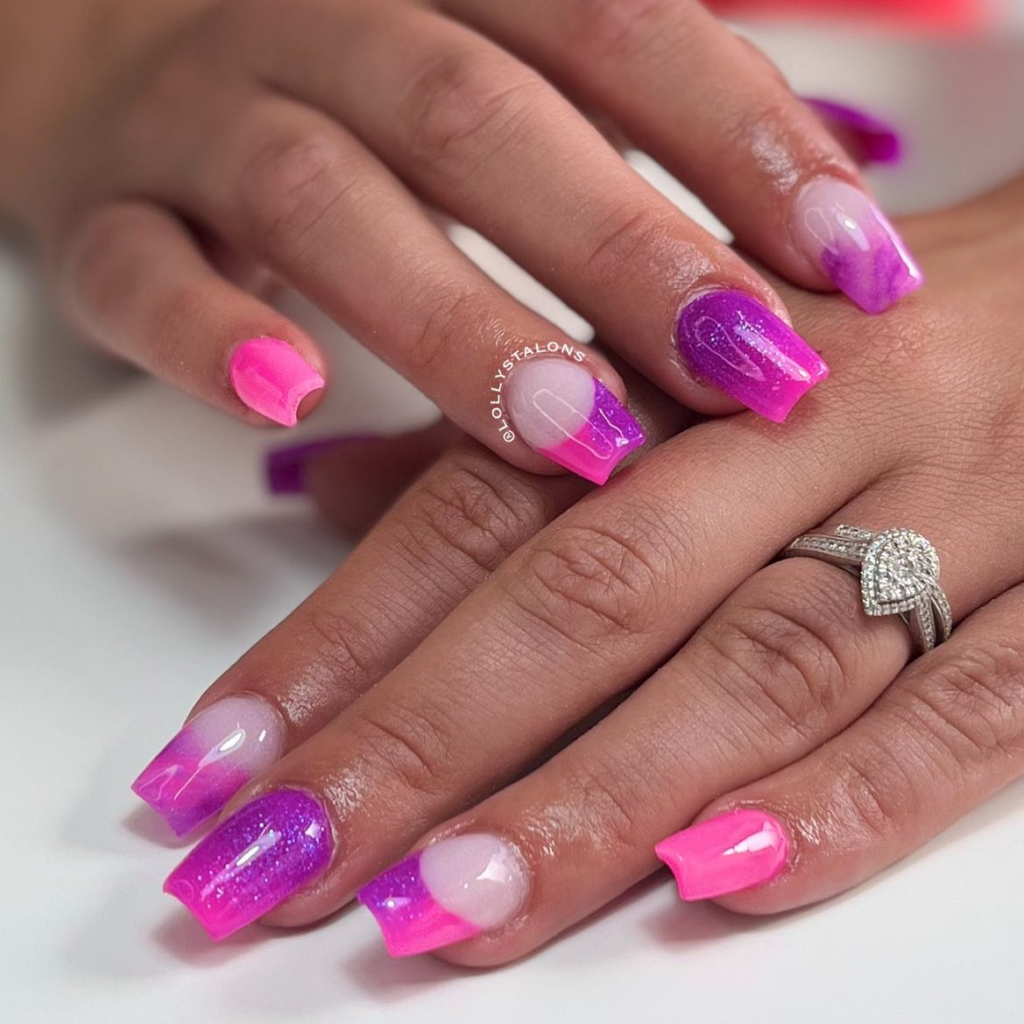 5. Pastel Silver Bright Summer Nails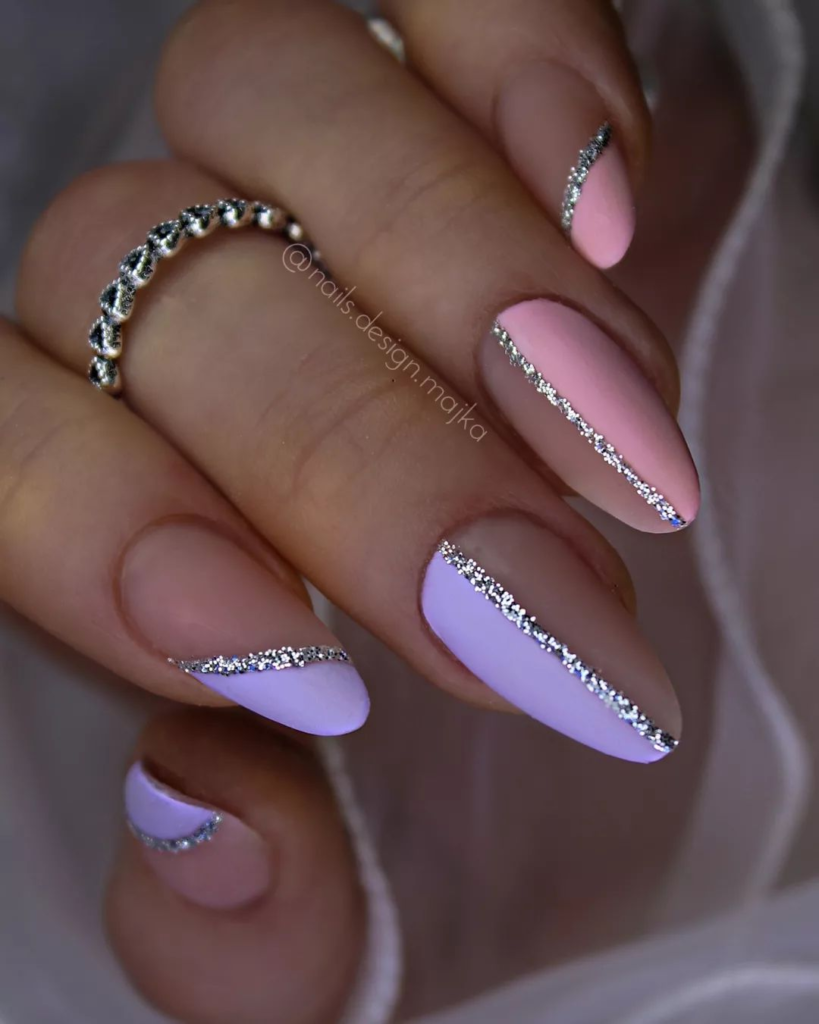 6. Pink and Mint Bright Summer Nails
7. Bright Red Summer Nails with Gems
8. Happy Bright Summer Nails
9. Wine Red Bright Summer Nails
10. Mermaid Bright Summer Nails
11. Bright Neon French Tip Summer Nails
12. Bright Orange Summer Nails
13. Baby Blue Summer Nails
14. Bright Stripe Summer Nails
15. Bright Mixed Design Summer Nails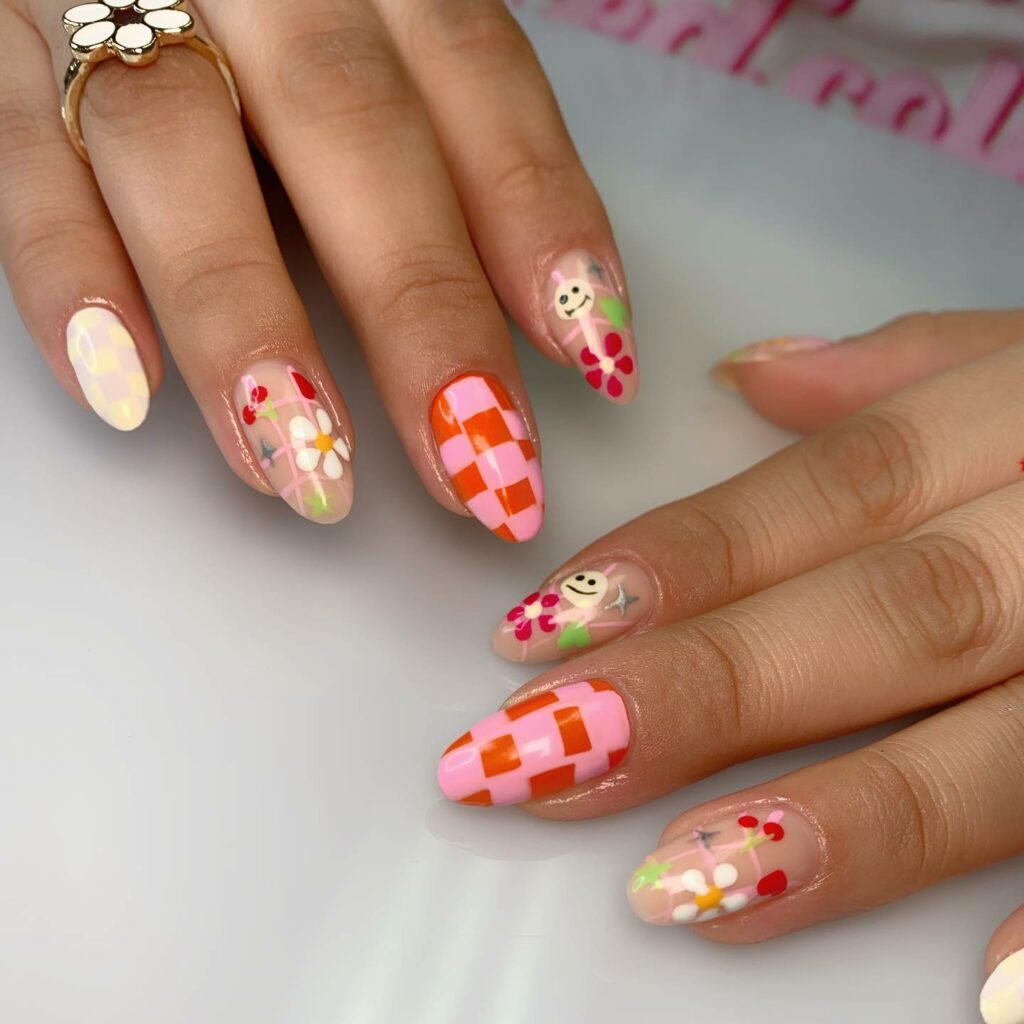 16. Bright Turquoise and Hot Pink Summer Nails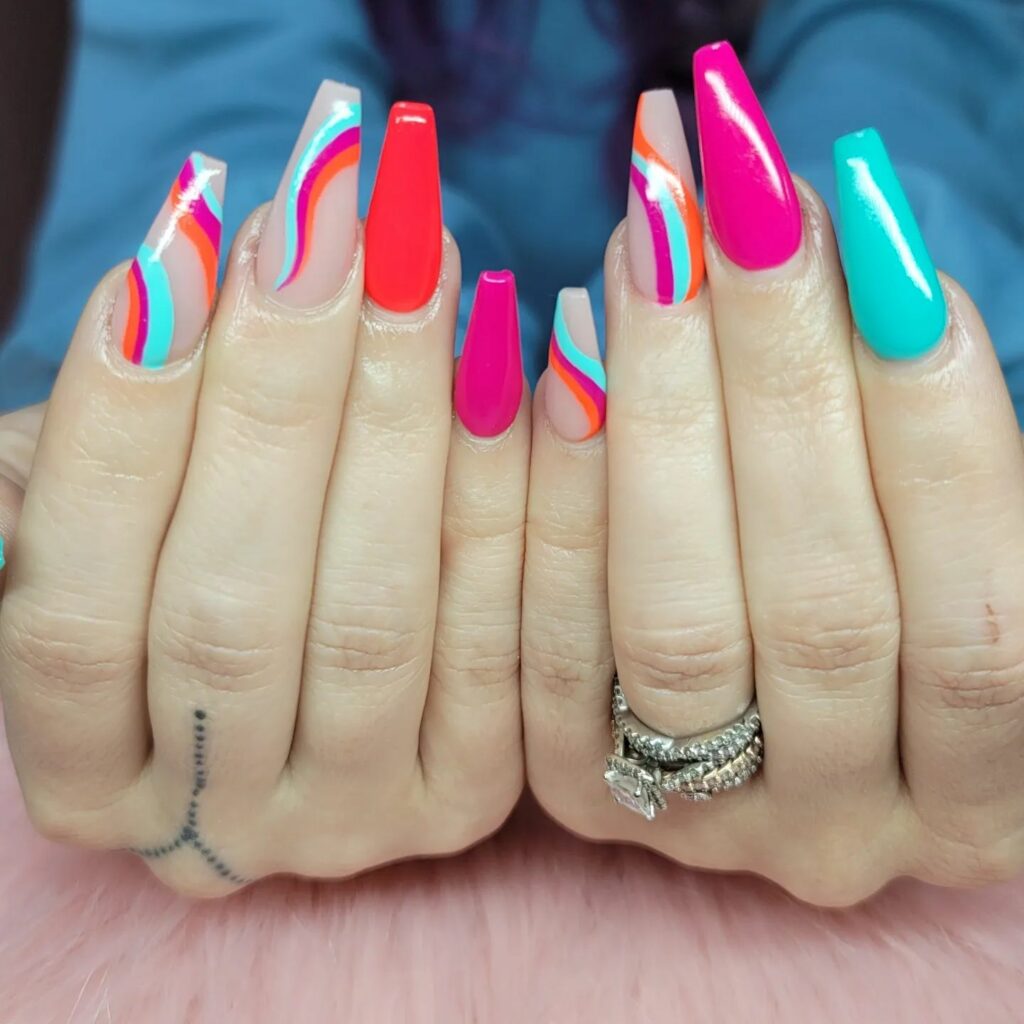 17. Bright Pink Summer Nails
18. Bright Summer Nails with Stickers
19. Bright Ombre Summer Nails
20. Bright Blue and Yellow Short Summer Nails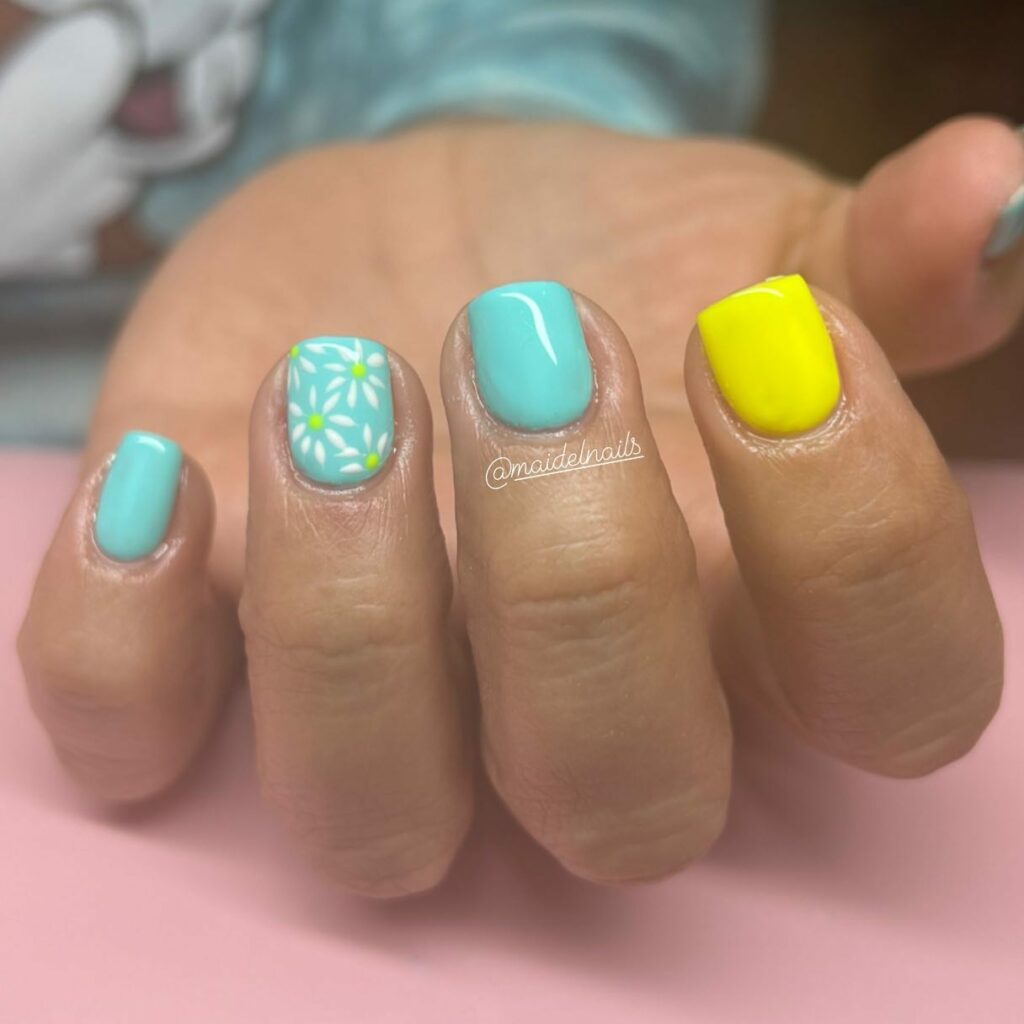 21. Playful Yellow
22. Botanicals with Gold on Almond Nails
23. Short Nails on Fire
24. Bold in Blue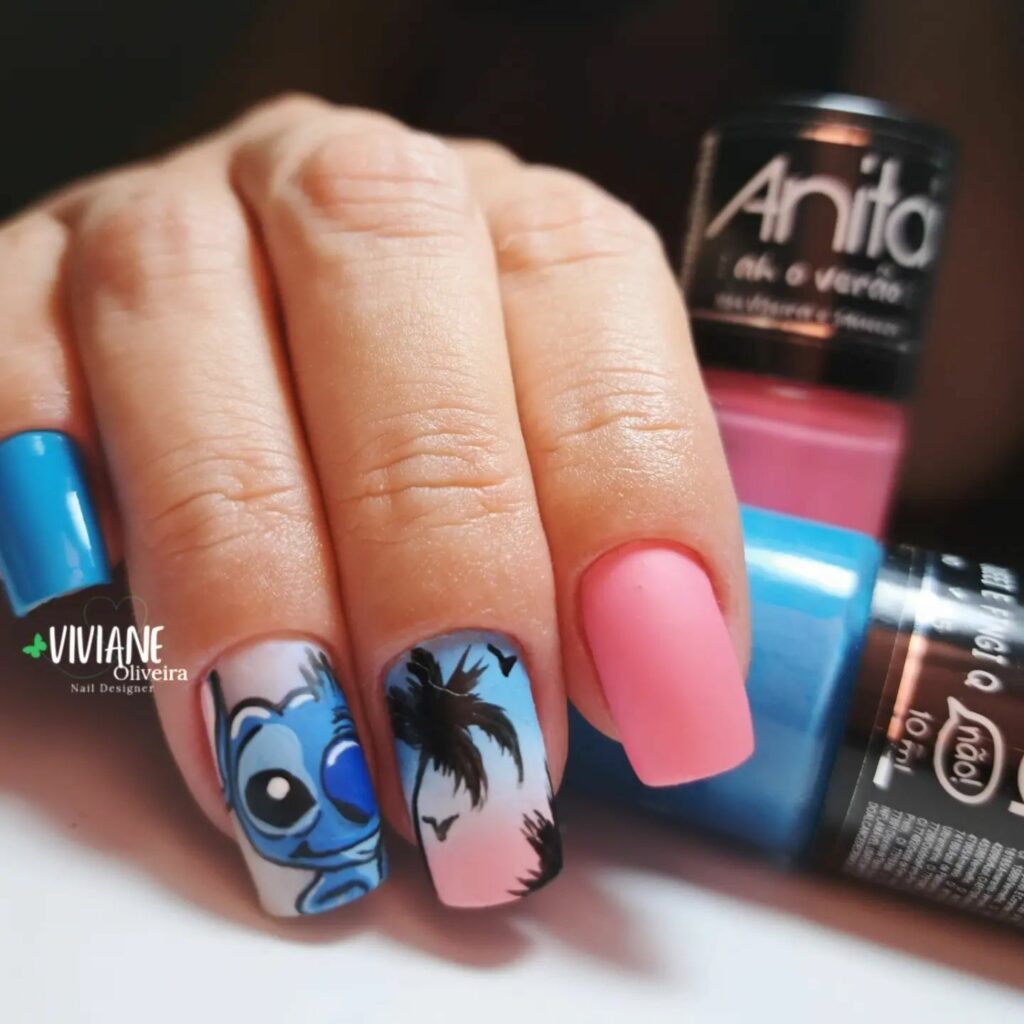 25. Bright Green Summer Nails
26. Ocean Inspired Summer Nails
27. Silver Swirl Nails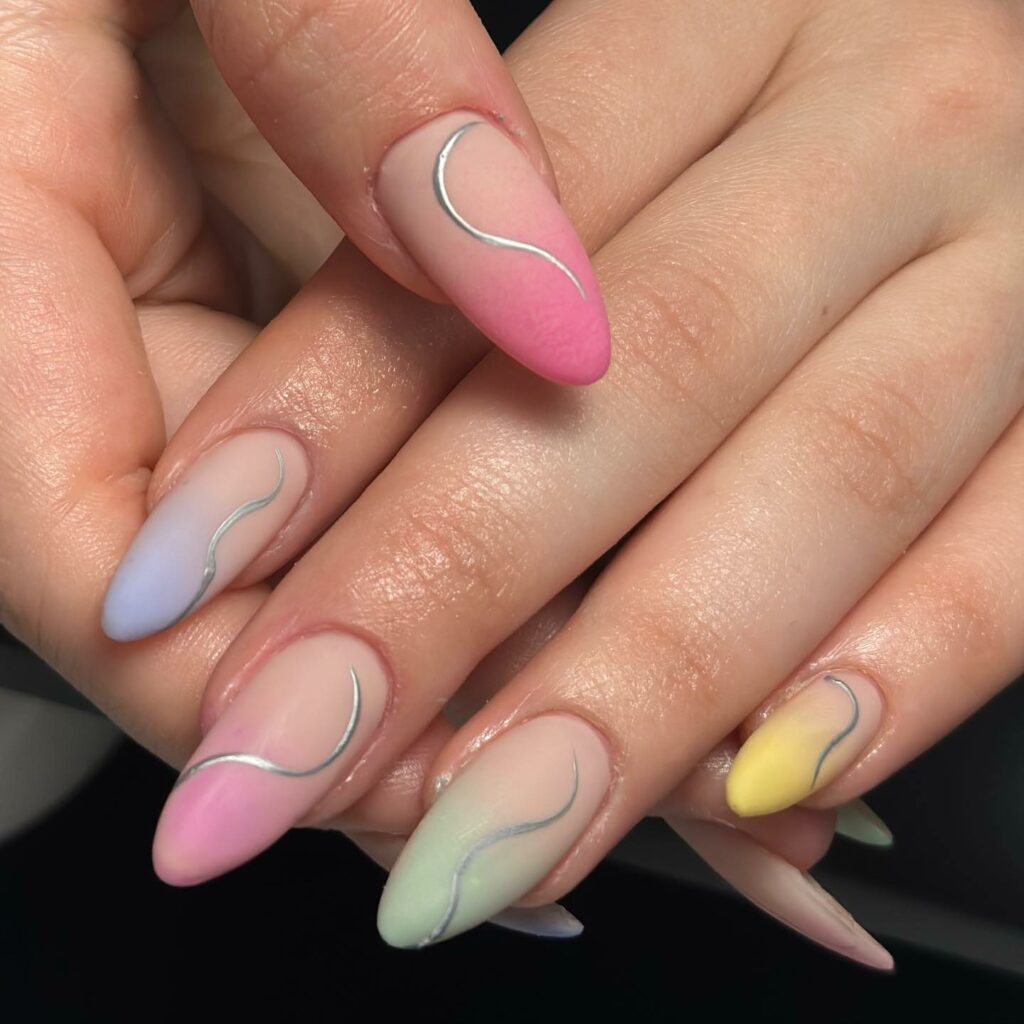 28. Summer Boho Nails
29. Sun and Flowers Manicure
30. Ombre French Tip Summer Nails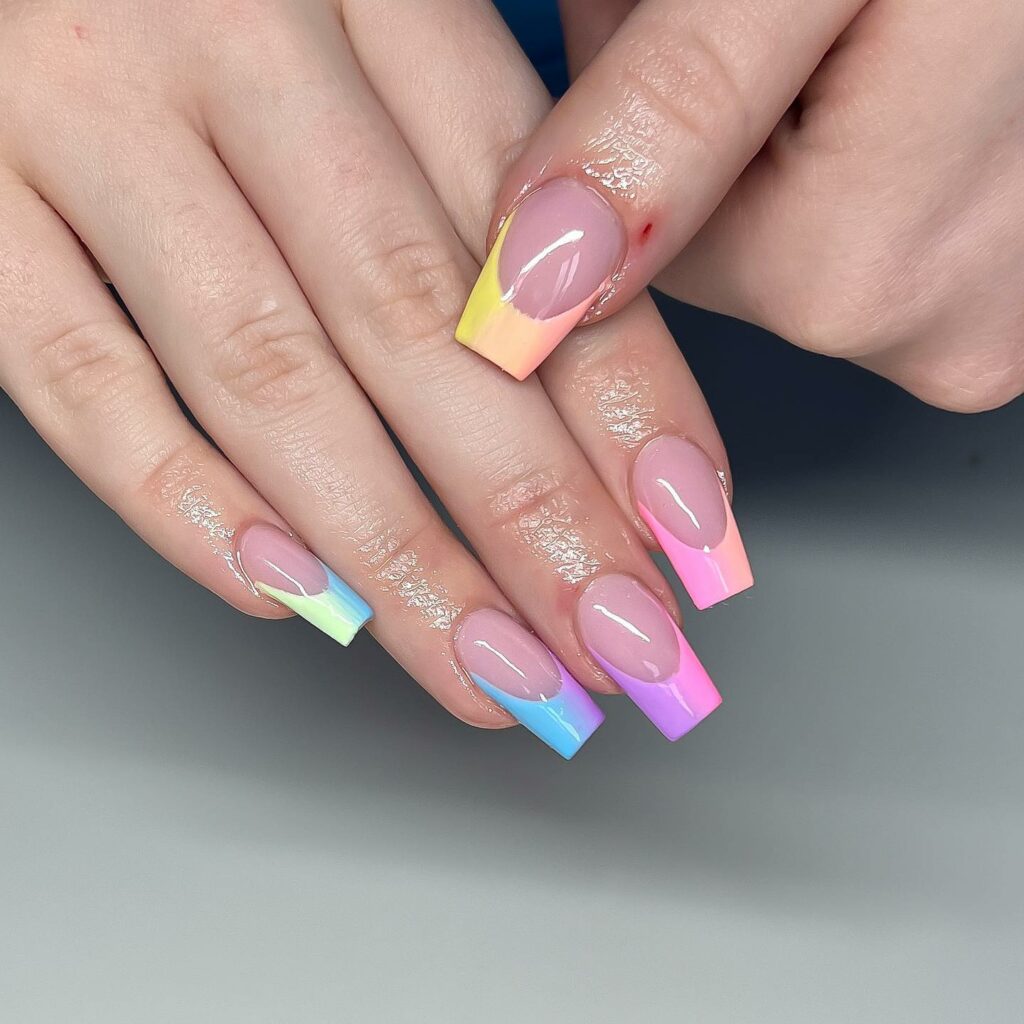 31. Summer Floral Pastel Nails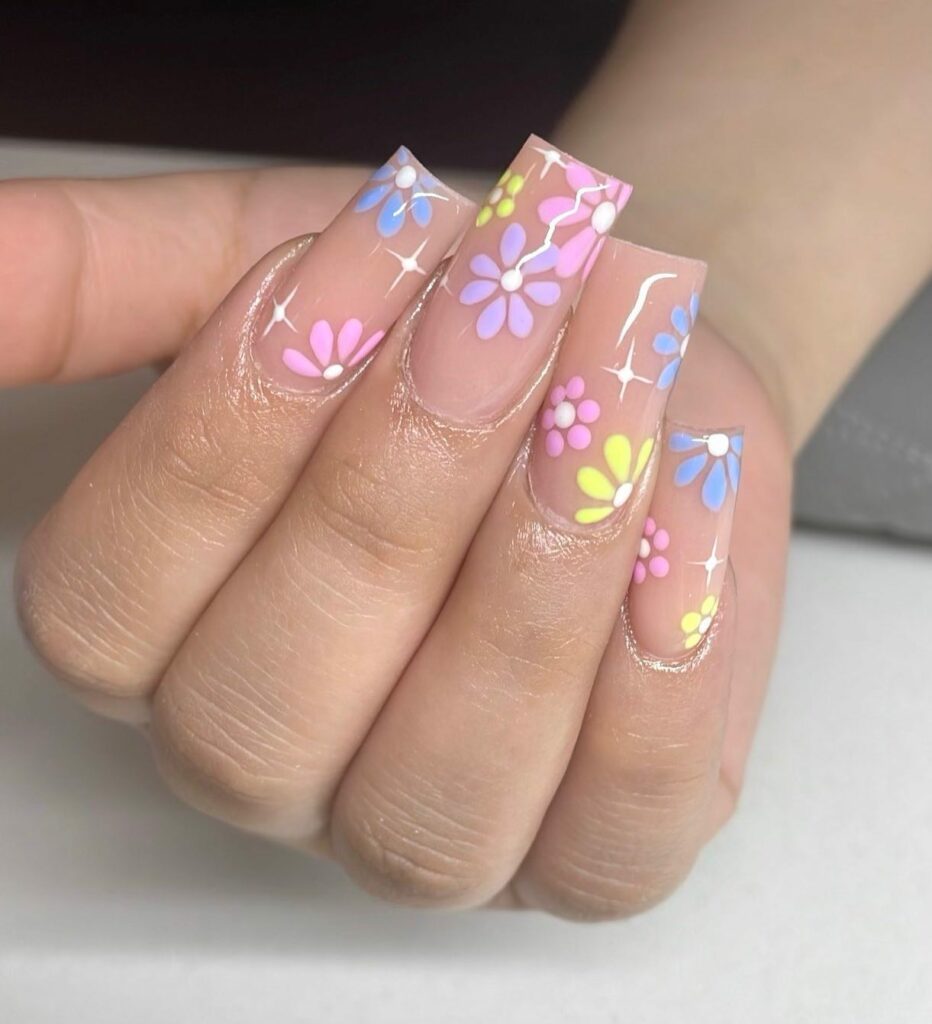 32. Birght Red Summer Nails with Gold
33. Neon Green with Glitter
34. Flowers and Grass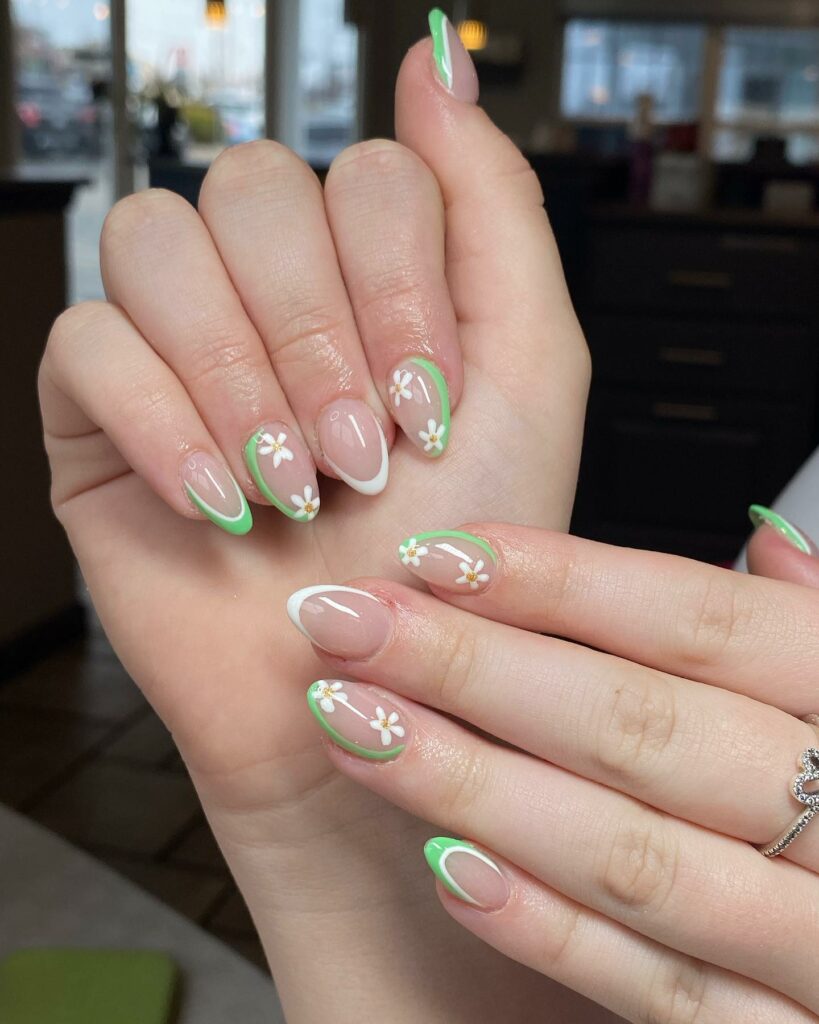 35. Floral Statement in Yellow
36. Sunset Color French Tips
37. Bold in Fuchsia
38. Snake Print Fuchsia Nails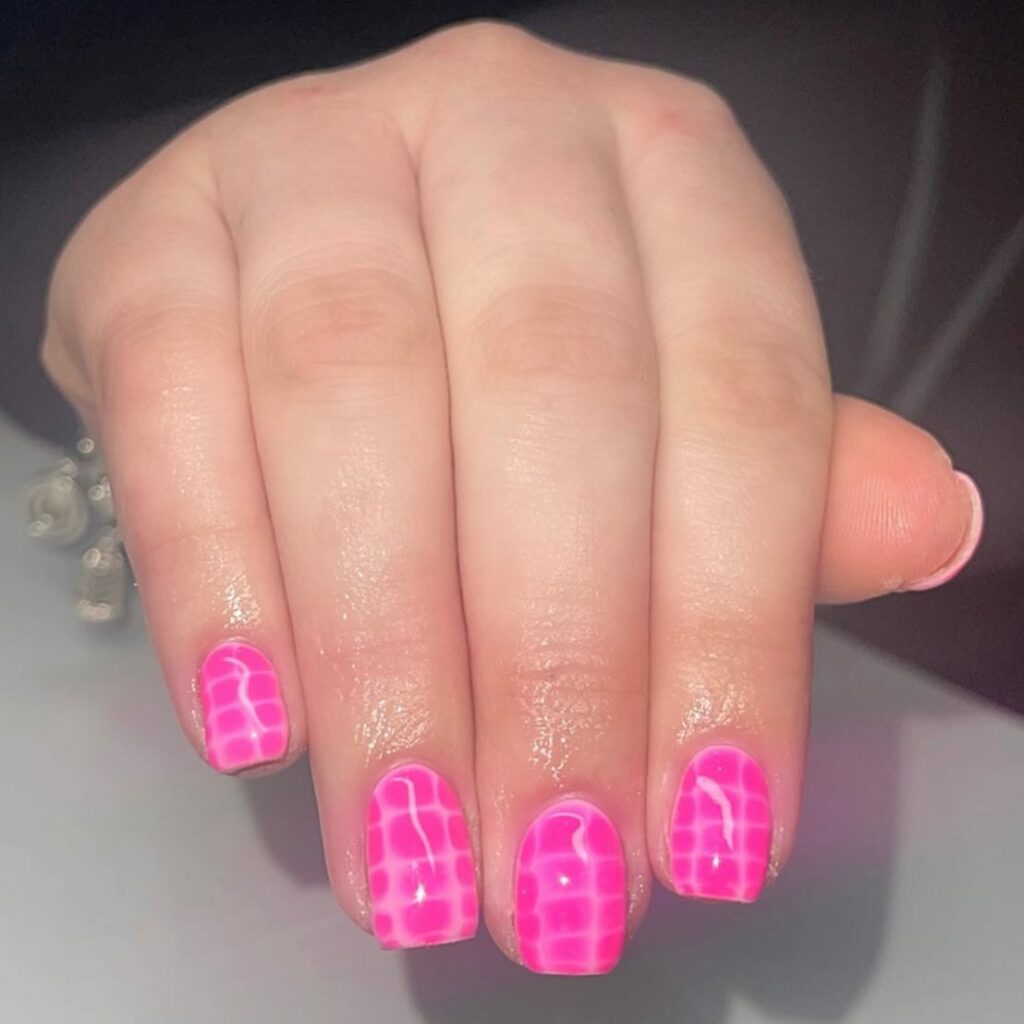 39. Bright Star Summer Nails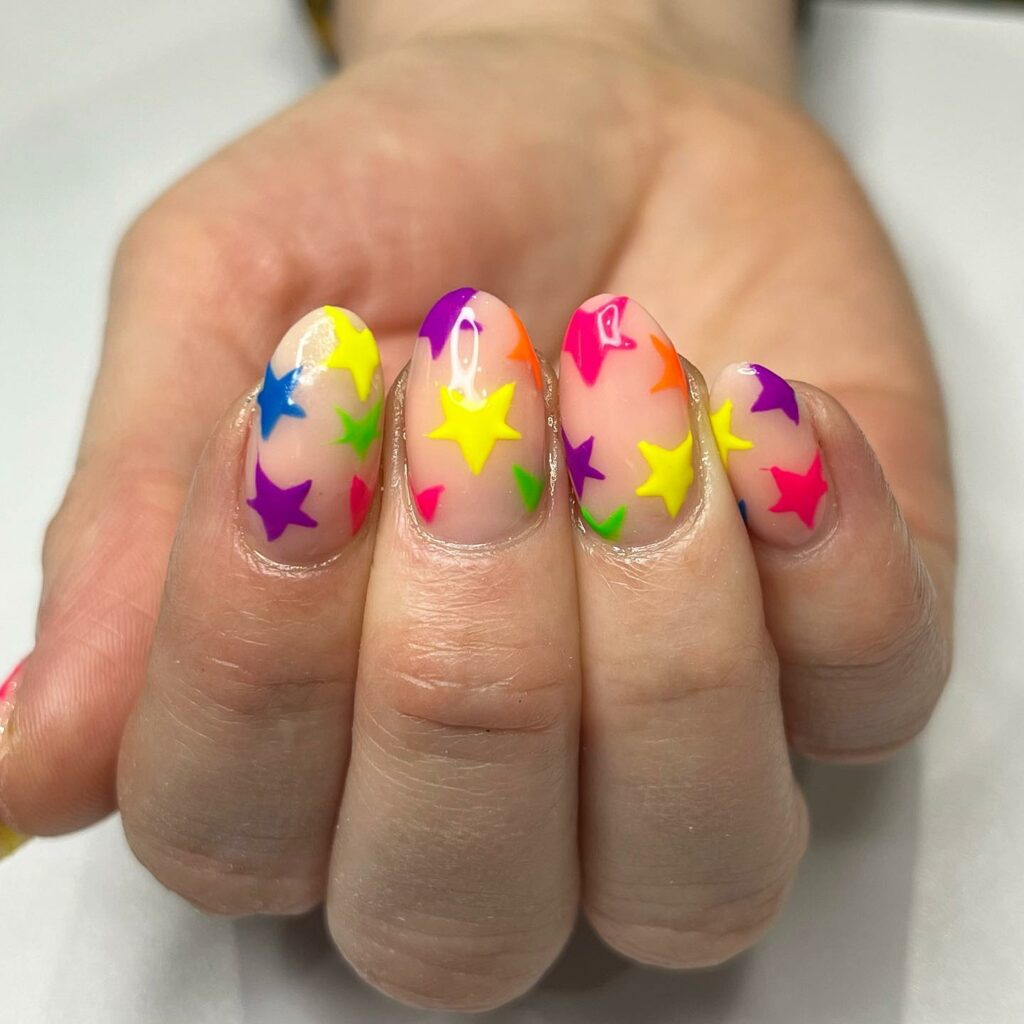 40. Cool Blue Summer Nails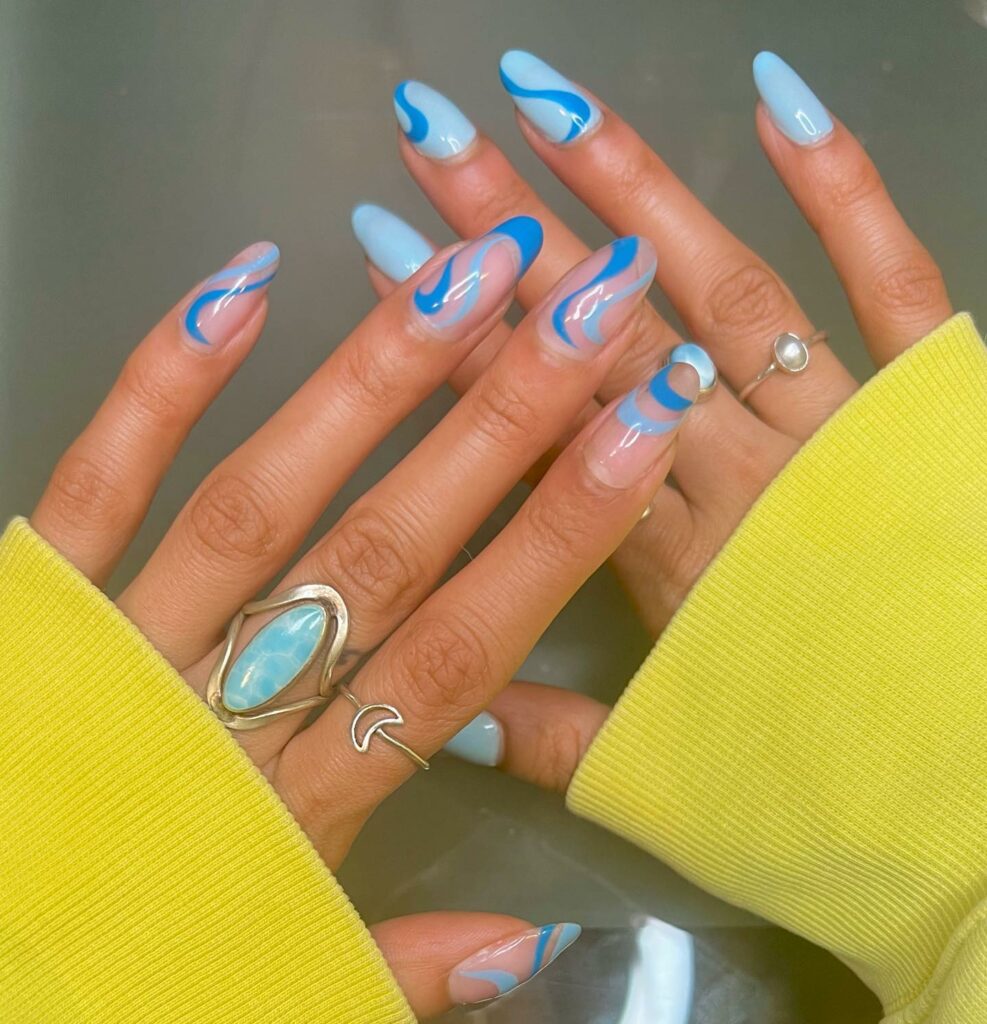 41. Neon Pink and Yellow Coffin Nails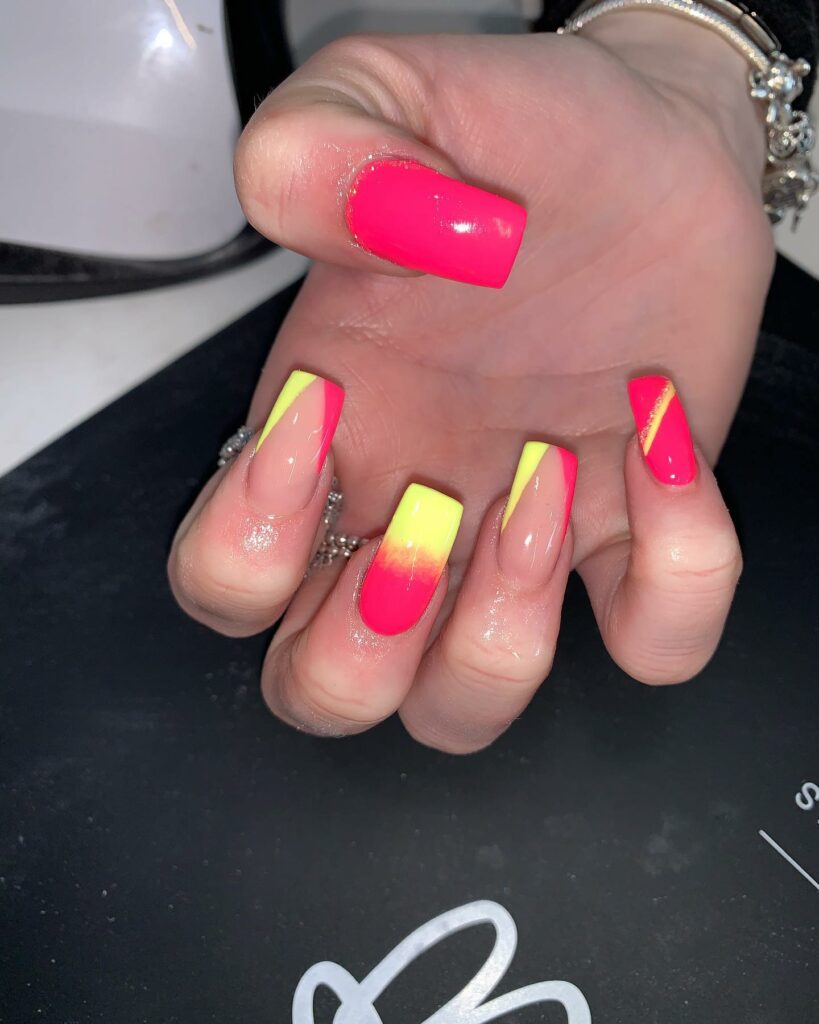 42. Black and Yellow Manicure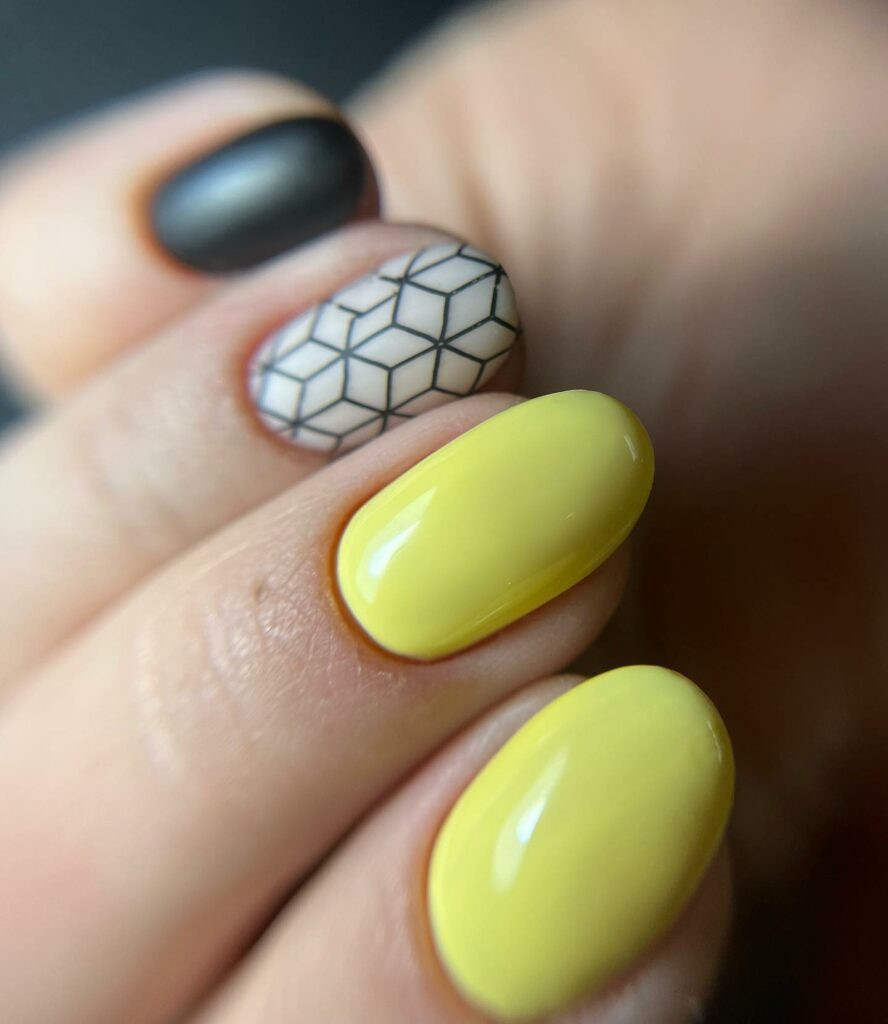 43. Silver Stars Nude Nails
44. Bold Coffin Nails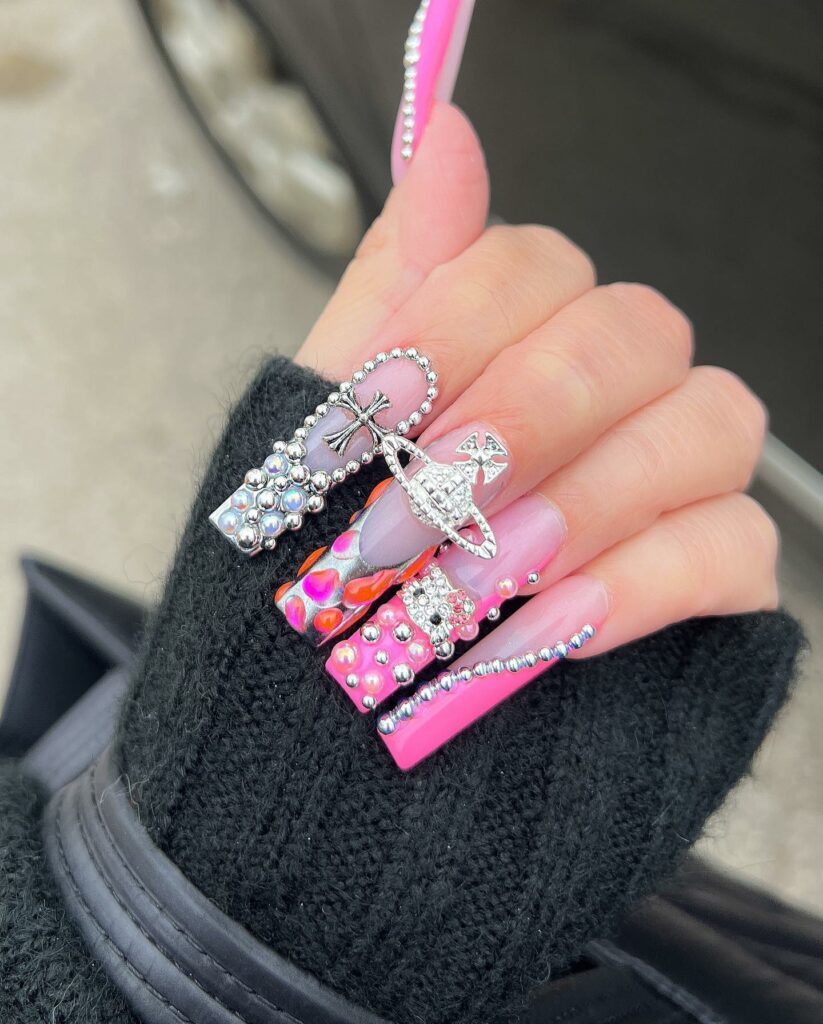 45. Pretty in Purple
46. Baby Pink with Confetti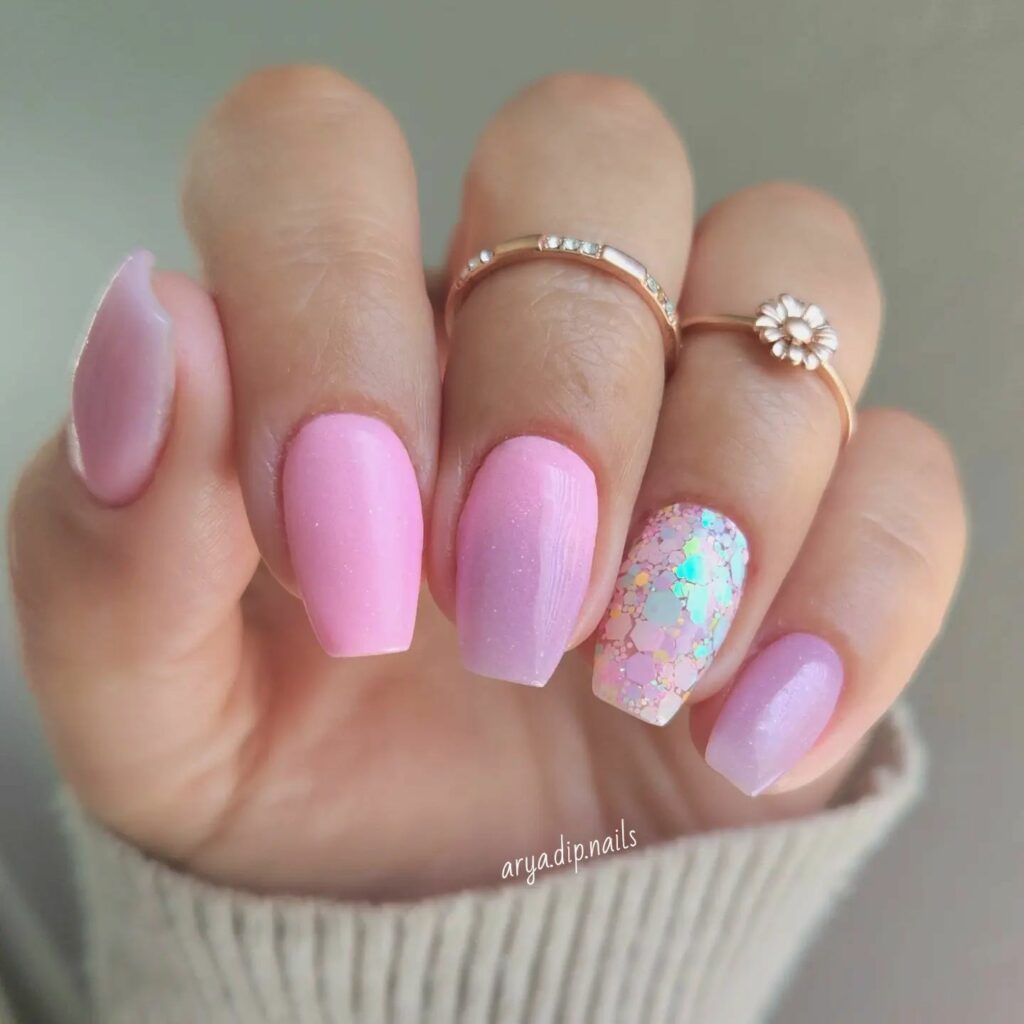 47. Tropical Blue Manicure
48. Ocean Wave Coffin Nails
49. Happy Neon Summer Nails
50. Bright Orange Nails with Flowers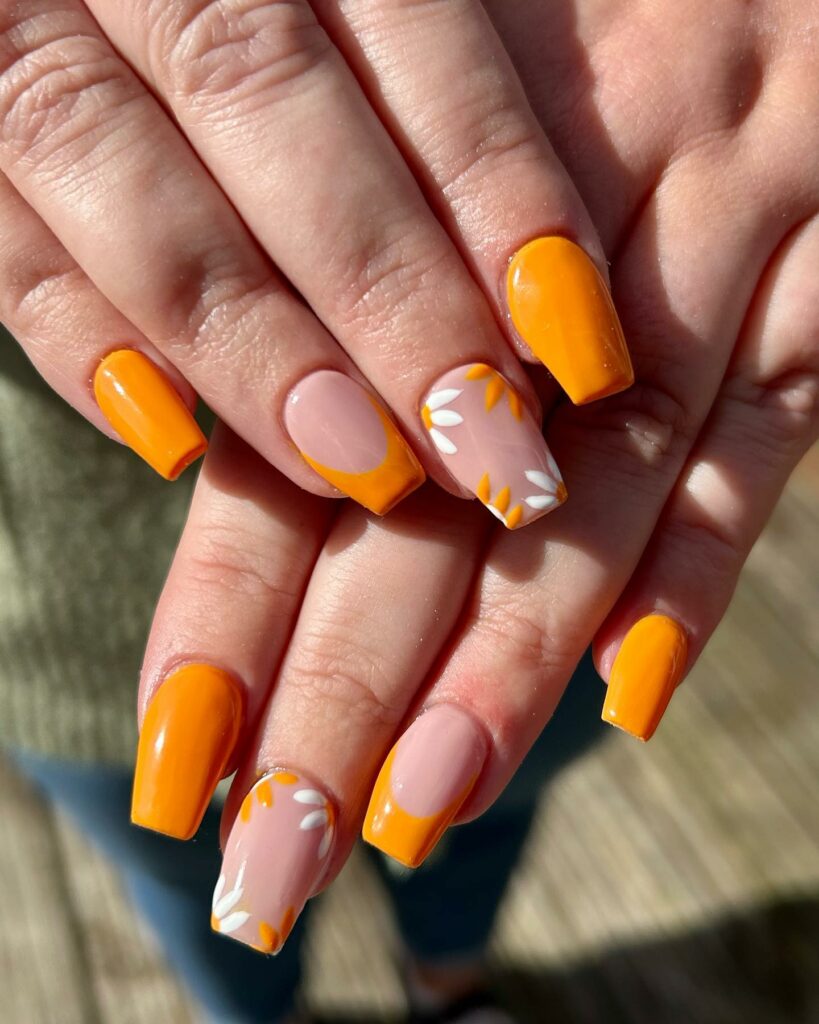 51. Red Nails with Flowers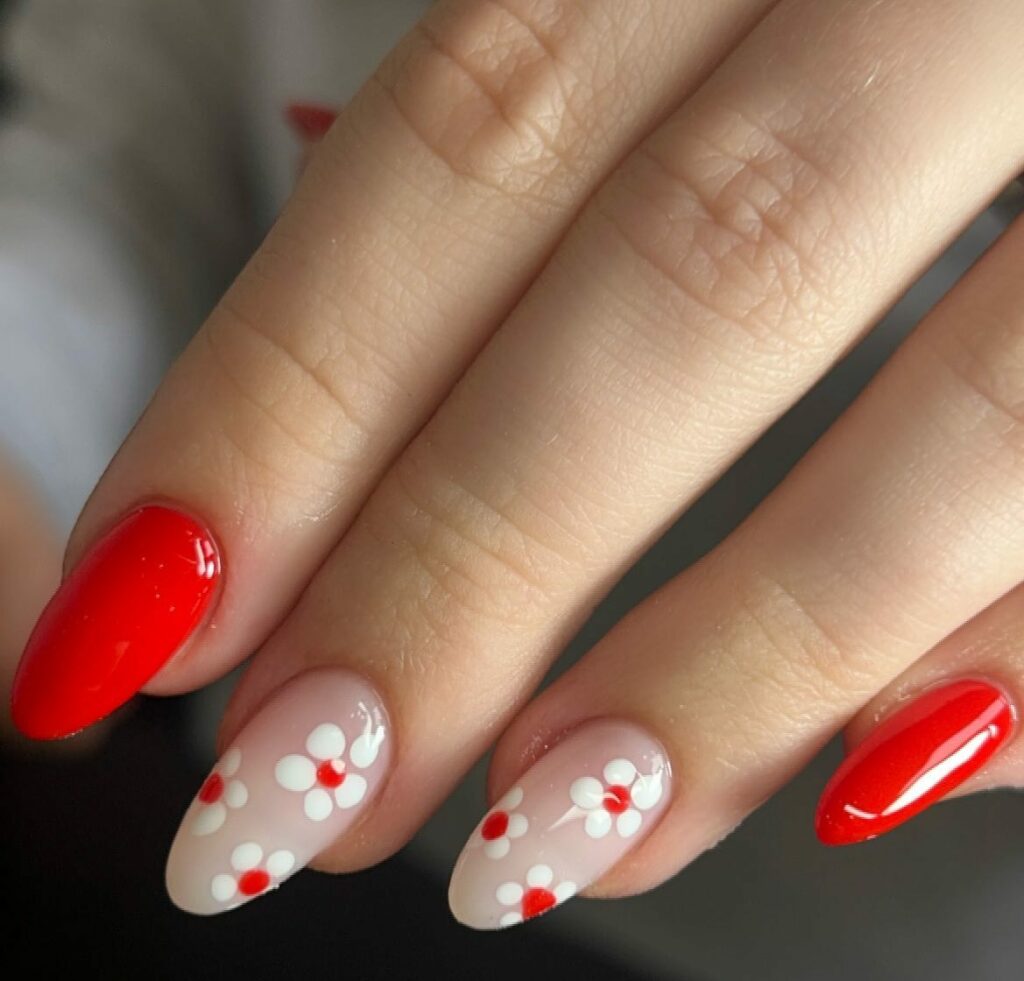 52. Bold Neon French Tips
53. Summer Blue Swirl Nails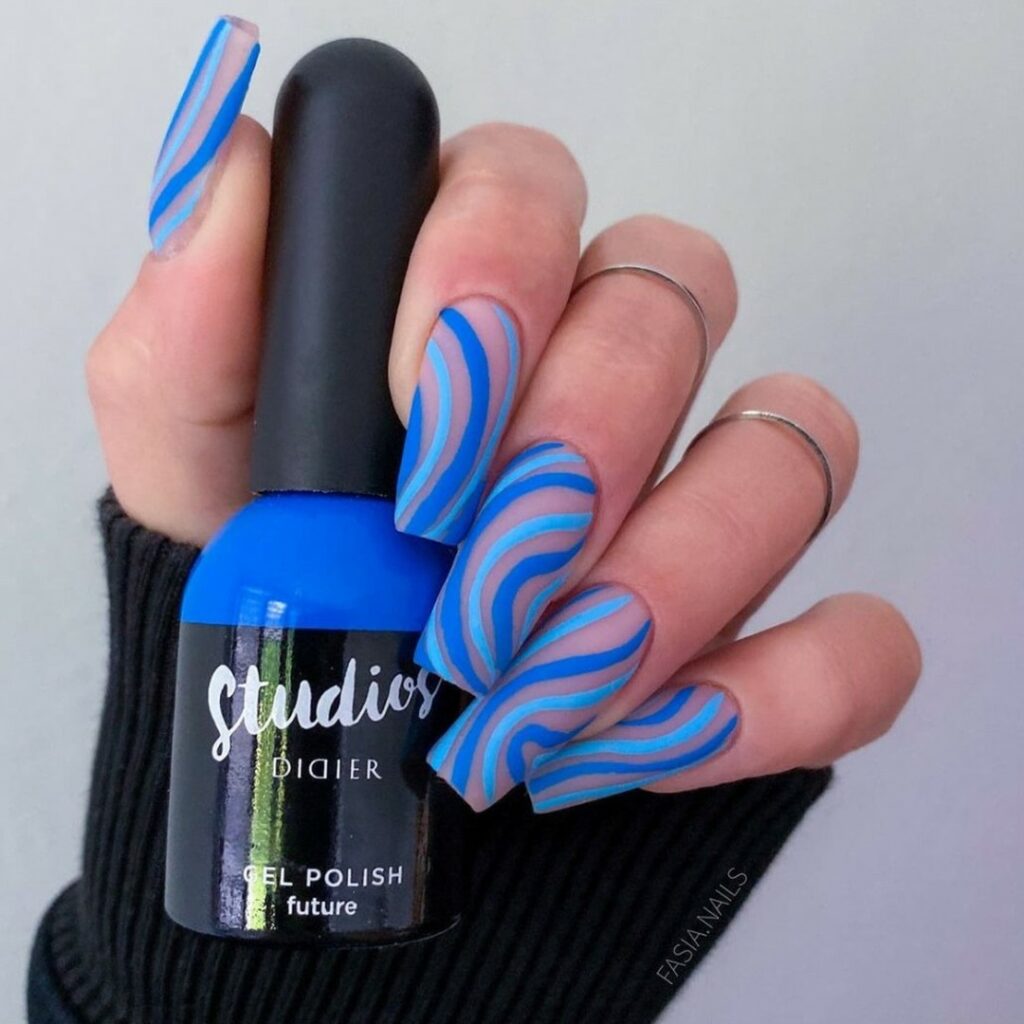 2023 Trends for Bright Summer Nails
Bright nail designs can work on any length and shape of the nail. If you have longer nails you'll have a larger canvas and can really have fun trying out a few different designs.
If you have shorter nails you'll still be able to do some colorful nail designs, but you may want to get some nail art brushes as they are easier to work with. As for colors you can really do anything you want!
Below are some bright nail designs to try out this summer.
Neon Nails – Nothing says summer like neon colors! Neon green, yellow, pink and orange are all very common colors to see, and if you can't decide on one you can always do a combination. While you can pick up neon nail polish in most drugstores, it does tend to be a little more delicate in terms of wearability. If you really want your neon nails to last we recommend getting either gel polish that's cured or gel/acrylic nails.
Bright Summer Nail Tips – If you prefer something a little more subtle try a colorful take on a french manicure. Instead of doing the classic white tip, pick your favorite summer colors. Pastel colors are a great choice for a colored tip. You can try doing it free hand and use a cotton swab to clean it up after, or lay some tape down below your free edge as sort of a stencil.
Floral Nails – Floral nail designs are a classic for summer. And the best part is there are endless color combinations you can do! If you are just starting out with your own nail designs, there is a simple way to do a floral nail design: apply your base color (you can even just do a clear coat if you really want the flower to pop) and then take a dotting tool or toothpick and do a few dots in a circle for the petals. Pick a different color for the middle and finish with a top coat!
Ombre nails – Ombre nail art is another great way to mix and match a few different colors at once. Pick two or three of your favorite summer colors and swipe them on a makeup sponge. Press the sponge onto your nail beds, you may have to go in with fresh paint two or three times. Clean up the edges and smooth it out with your top coat.
Pink Nails – Pink is one of our favorite colors for summer, and there are so many shades to choose from. Bubblegum pink, pastel pink, hot pink, and neon pink are good shades to start experimenting with. You can pick one as your main color and pick a secondary color for an accent nail, or top a few nails off with a clear glitter!
Beach Nails – Who doesn't love going to the beach in the summer? Or better yet, having the beach with you wherever you go! For beach nails you don't have to necessarily do beach nail art, you can just pick a few of the colors that are associated with the beach. You can use turquoise for the water, light blue for the sky, yellow for the sun, white for some clouds, and even beige for the sand. If you do want to do some nail art, check out Pinterest for some tutorials on things like seashell nail art, sand nail art, and ocean nail art.
Tropical Nails – Take your beach nails one step further and try out some tropical summer nails! You can take many of the same elements of beach nail art and add in some other colors like red and orange. Take your nail art brush and draw some simple palm leaves over your base color for some perfect tropical nail art!
Simple Bright Nails – There are many options for simple bright summer nails if. You can select any of your favorite summer colors and do any combination you like. For something a little different, pick up a matte top coat instead of your usual high gloss top coat. You can also incorporate glitter, or multiple shades of the same color.
How To Make Your Manicure Last Longer
Now that you have your colorful summer nails, make sure they last! If you are doing your own nails, make sure you start off with a clean base. Push your cuticles back and give your nails a good buff so there are no ridges. Clean your nails with polish remover before you start painting to make sure your nail beds have no excess oils or residue from your previous polish.
A good base and top coat are key factors in making sure your nail art lasts. A good base coat will protect your nails from being stained or discolored, which can happen with dark colors. It also acts as an adhesive for the color. A good top coat will protect the polish and make it last!
Whether you get your nails done professionally or you do them yourself, it's important to do what you can to protect them. Some things are unavoidable, like washing your hands. Wearing rubber gloves while you do dishes is a great way to keep your nail art looking fresh!
Our last piece of advice is to have some fun with it! Try out a few different designs and see what you like best. Experiment with different colors, finishes, and designs, and you're sure to find the perfect summer nail design.