Whether you're looking for the perfect spring manicure, or some nail designs for your favorite Frenchie manicure, green nail polish is the ideal color choice for both of the scenarios.
Green French tips are a fresh and modern alternative to the classic manicure that's been around for ages, and allows you to make this simple look more personal and eye-catching.
Whether you wear long coffin nails, short natural nails, almond nails or acrylic nails in any length, this type of manicure can be adapted to any nail shape and nail size. With French tips, it's also super easy to create this design at home, with a bit of practice, so you would save a lot of time and money by skipping your next nail salon visit.
Green nail polish allows you to explore lots of different color variations for different seasons – for example pastel green for spring, neon green for the summer and dark emerald green for fall and winter.
No matter what your style or design perferences may be, we are quite confident you will find lots of nail designs ideas you will fall in love with – just browse our collection below, and don't forget to check the roundup of the hottest trends in the next paragraph!
Popular Styles for Green French Tip Nails
If you're wondering what are the most popular styles for this nail design in 2023, we have shortlisted all of them here – examples for each can be found in our roundup below.
Gradient nails – why choose one shade of green nail polish when you can use five! This simple but effective nail design is something you can easily do at home (check the video tutorial below), all you need to pay attention to is choosing the right gradient shades of green.
Arrow shaped French tips – a new twist on the standard rounded shape of French tips, which works best with longer nails or coffin nails, and makes your nails look optically even longer than they are. Some examples are included in our roundup below.
Rounded French tips – for very short nails, choosing the oval shape for French tips is often the easiest way to achieve the look!
Minimalist French tips – another option for very short nails, or natural nails, which features just a very thin green line instead of full-on French tip look.
Neon green nails – neon colors are super popular for the summer season, and green shades brighten up your nails even more. Neon green french tip nails are even better!
Pastel color nails – a perfect choice for spring, pastel green nail polish looks soft and feminine and beautifully compliments your spring wardrobe.
Nails with gems – a look for a special occasion, party or date night, adding a few sparkly gems to your green manicure is all you need to make them look even more elevated
Video Tutorial: Green French Tip Nails
If you would like to try creating green french tips at home, we have selected a pretty easy tutorial showcasing the gradient green french tip manicure. Simply follow this step by step video tutorial to achieve this gorgeous look!
40 Best Ideas For Green French Tip Nails
Are you ready to select your favorite ideas for your next manicure? Below are the 40 best ideas for this trending green color, with lots of variations and styles to choose from.
If you need even more inspiration, don't forget to check our Pinterest account where we save dozens of new nail design ideas daily!
1. Short Natural Green French Tip Nails
2. Mint Green French Nails
3. Oval Bright Green French Manicure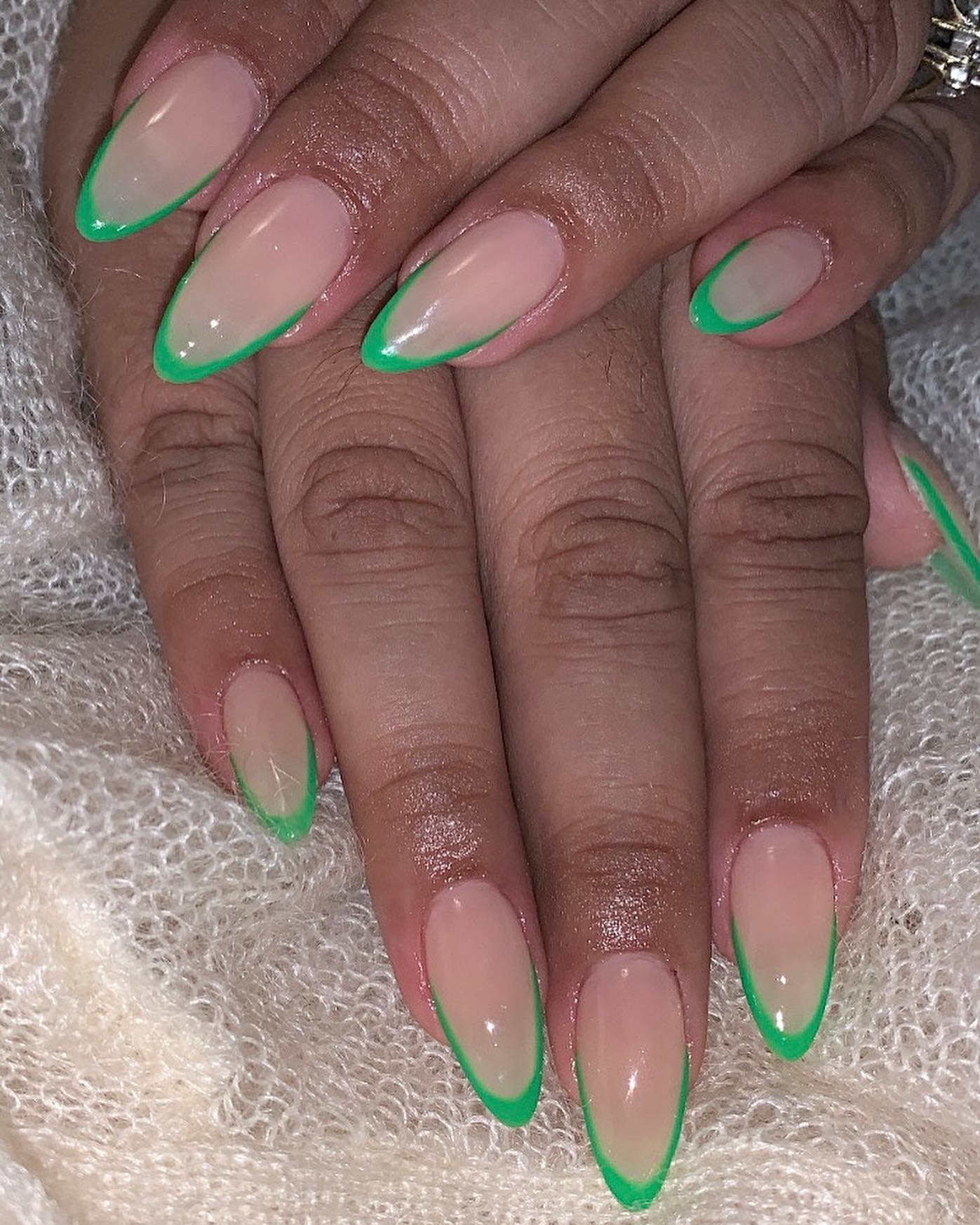 Keep scrolling for more green french nail designs!
4. Dark Green French Tips on Coffin Nails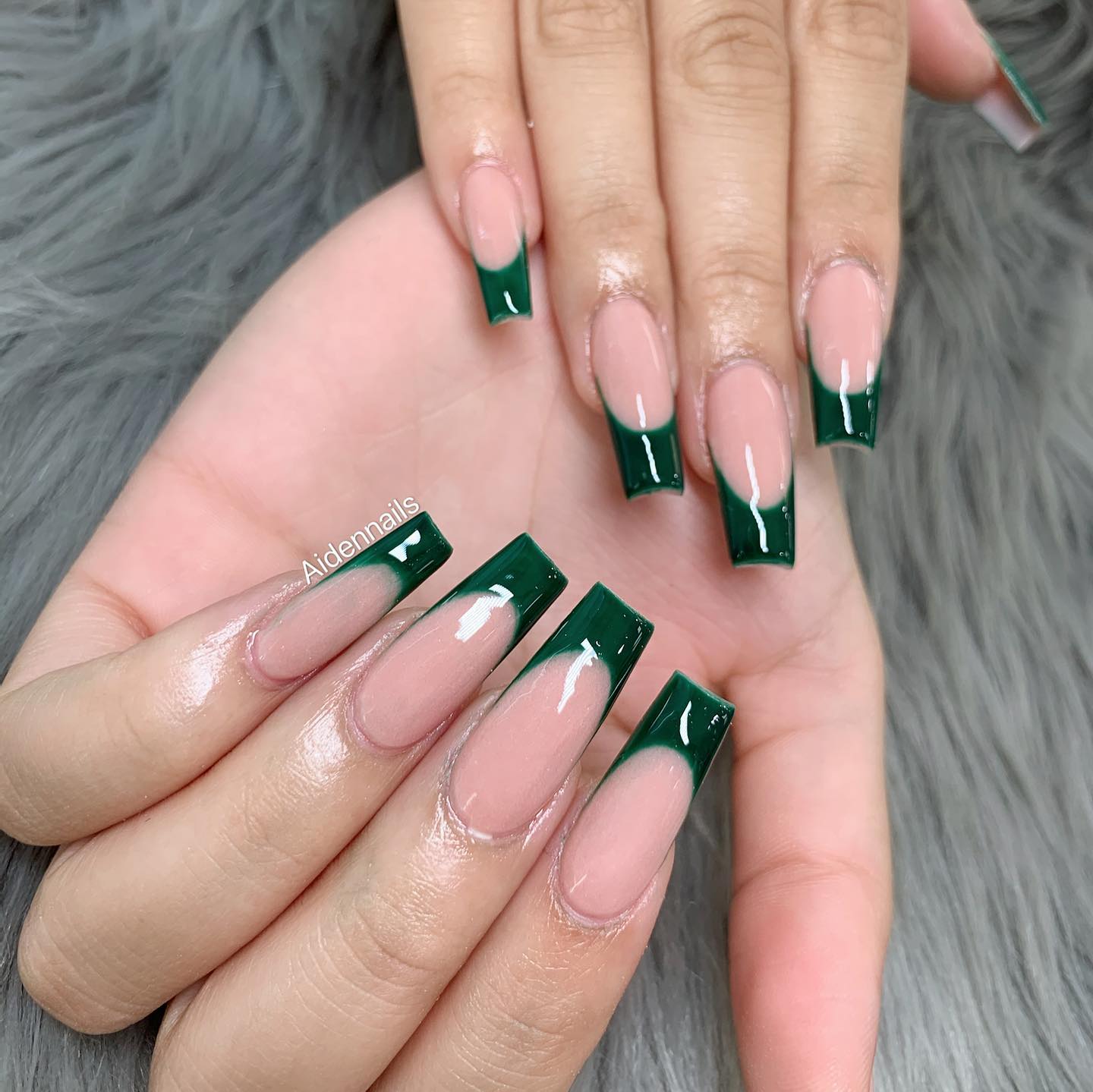 Just leveled up our nail game with these stunning green french tip nails coffin style—totally obsessed!
5. Simple Oval Dark Green Tip Nails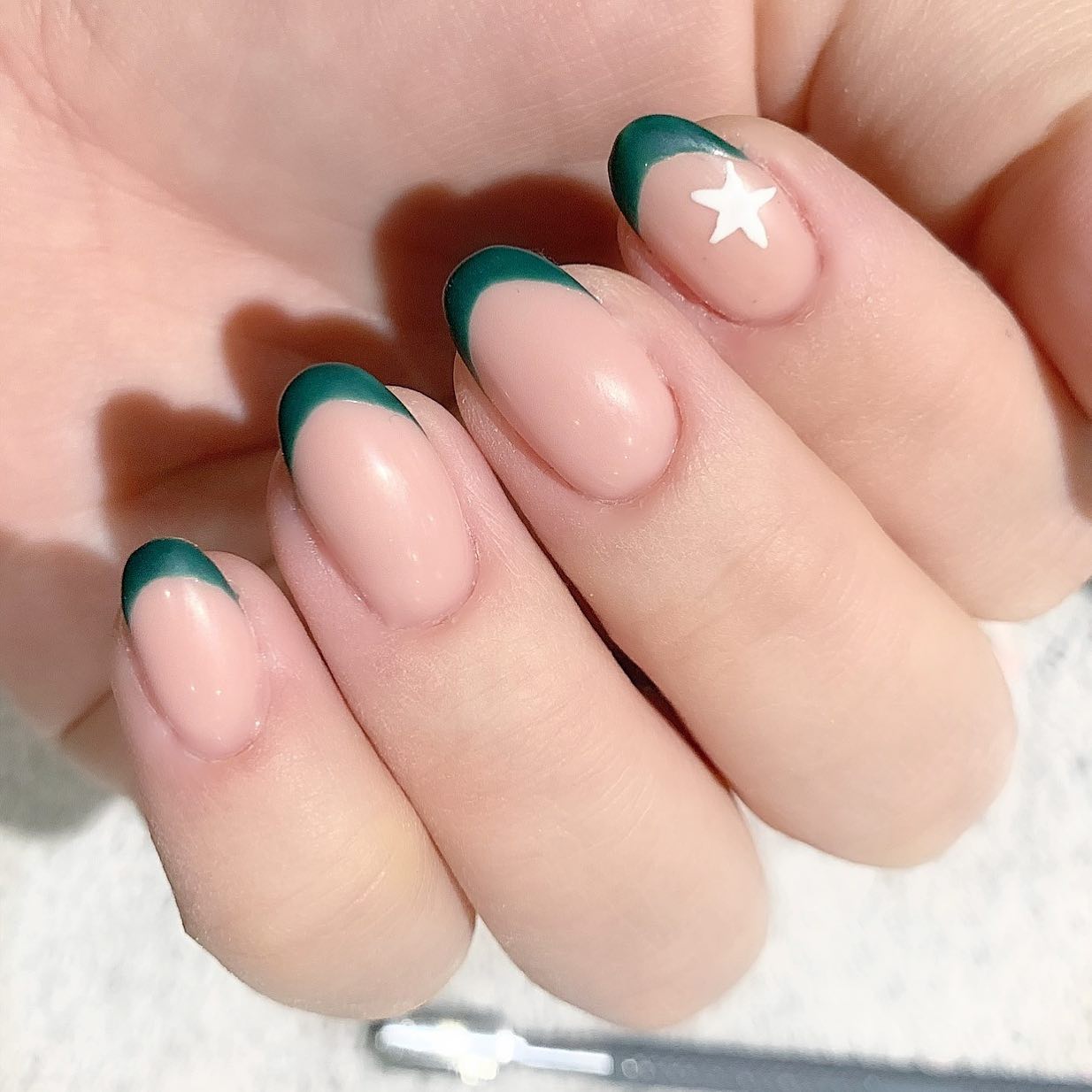 6. Grass Green Tips Nails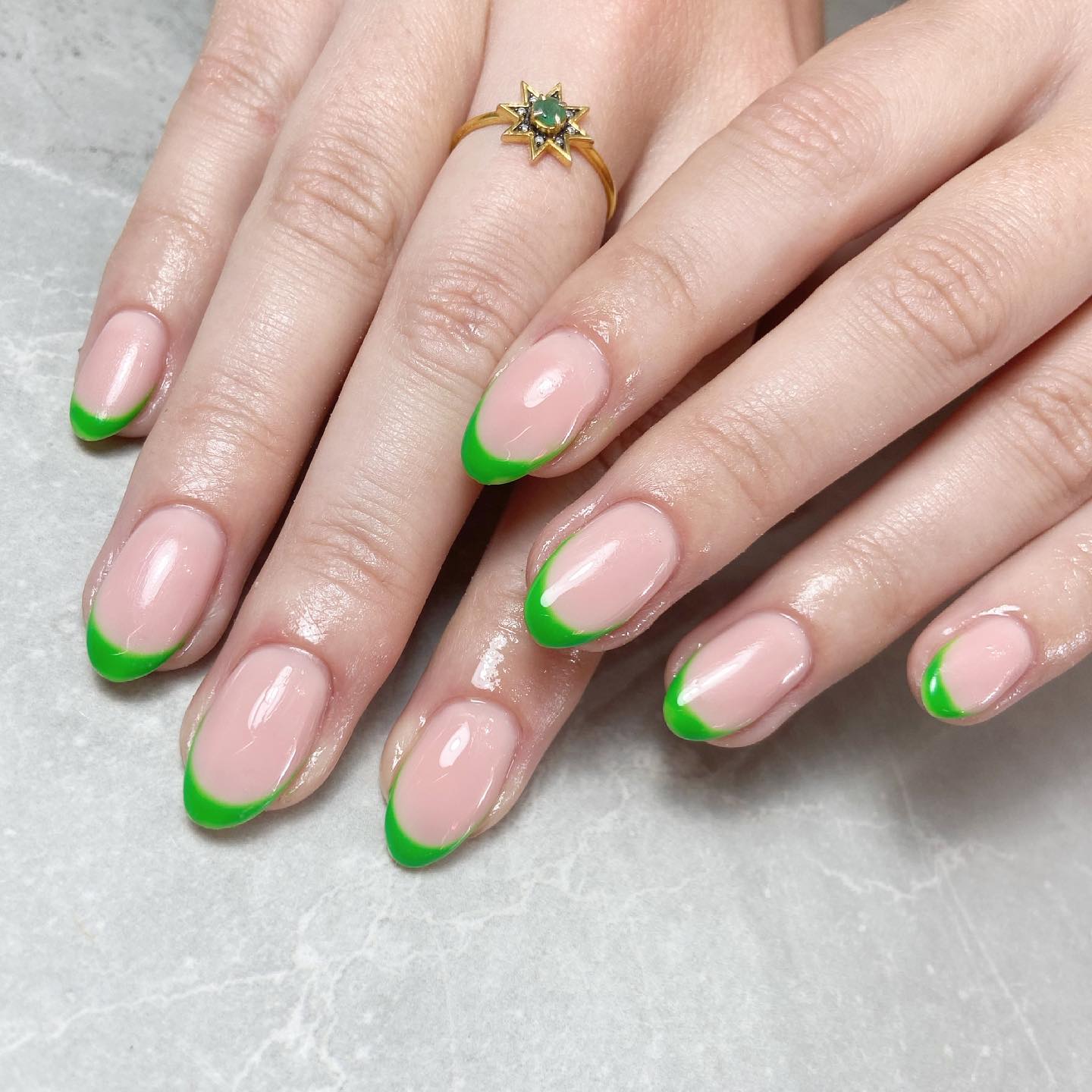 7. Neon Bright Green French Tips on Short Nails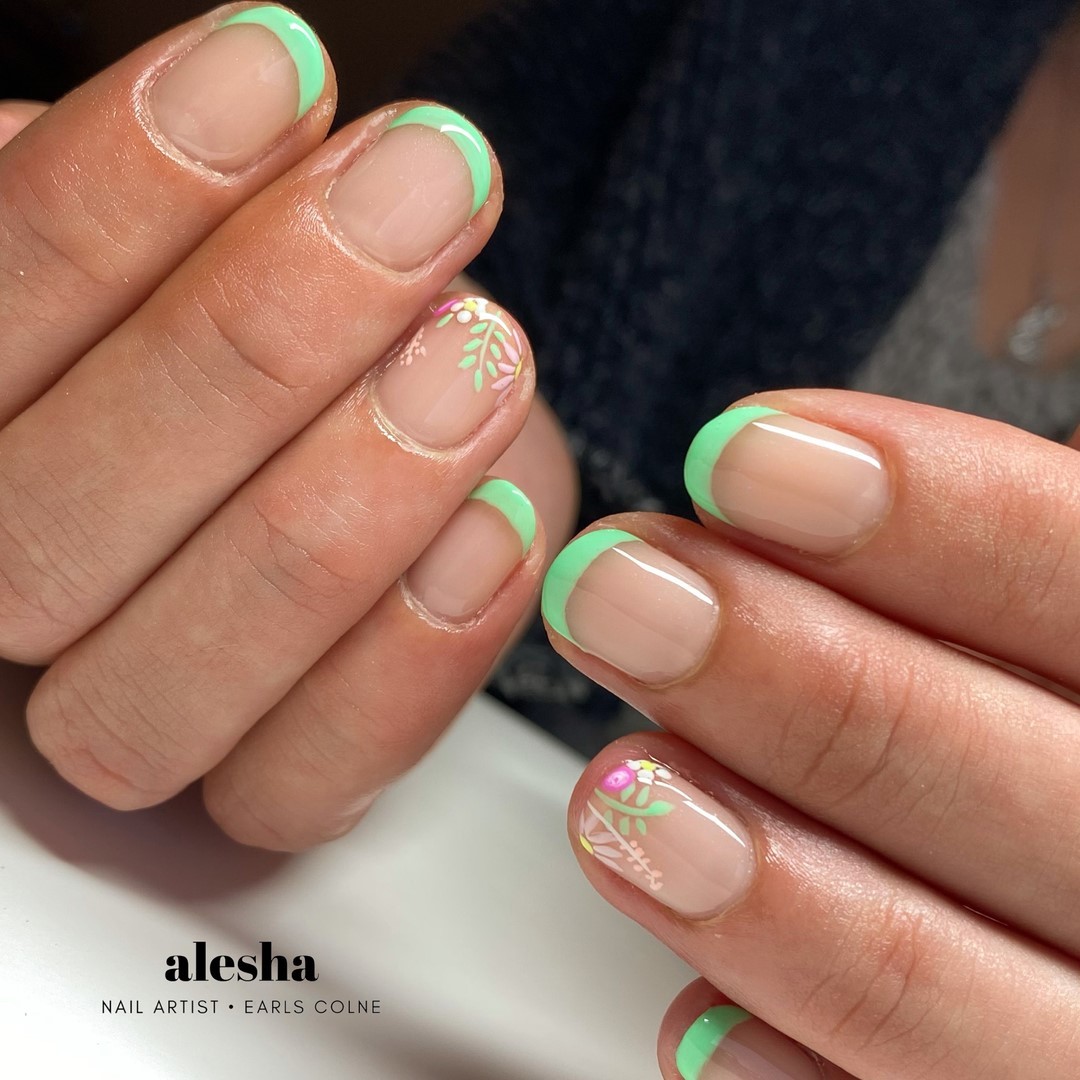 8. Light Green French Tip Nails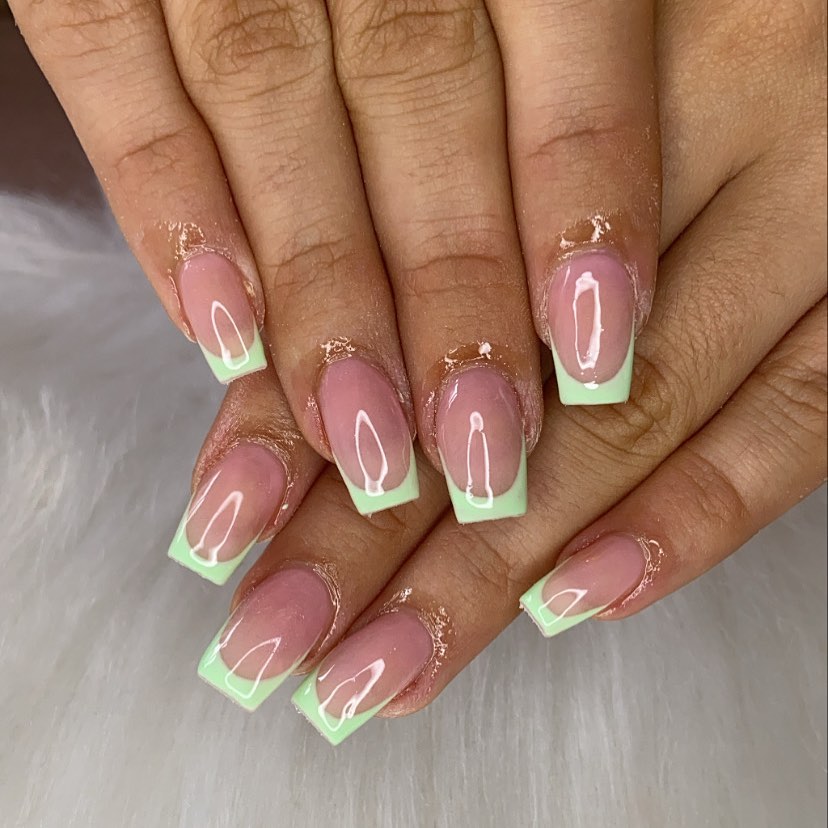 Keep scrolling for more green french tip nail designs!
9. Dark Green Coffin French Tip Nails
These dark green french tip nails are so fab!
10. French Manicure With Green Tips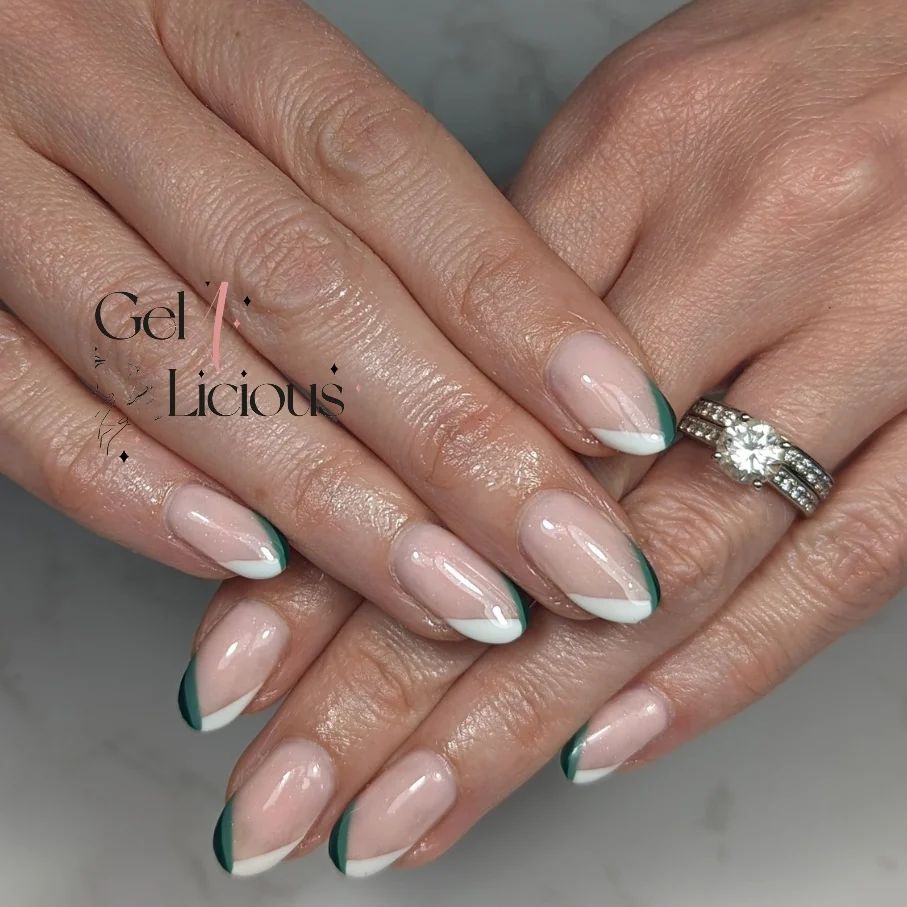 11. Glitter Green French Tip Nails Short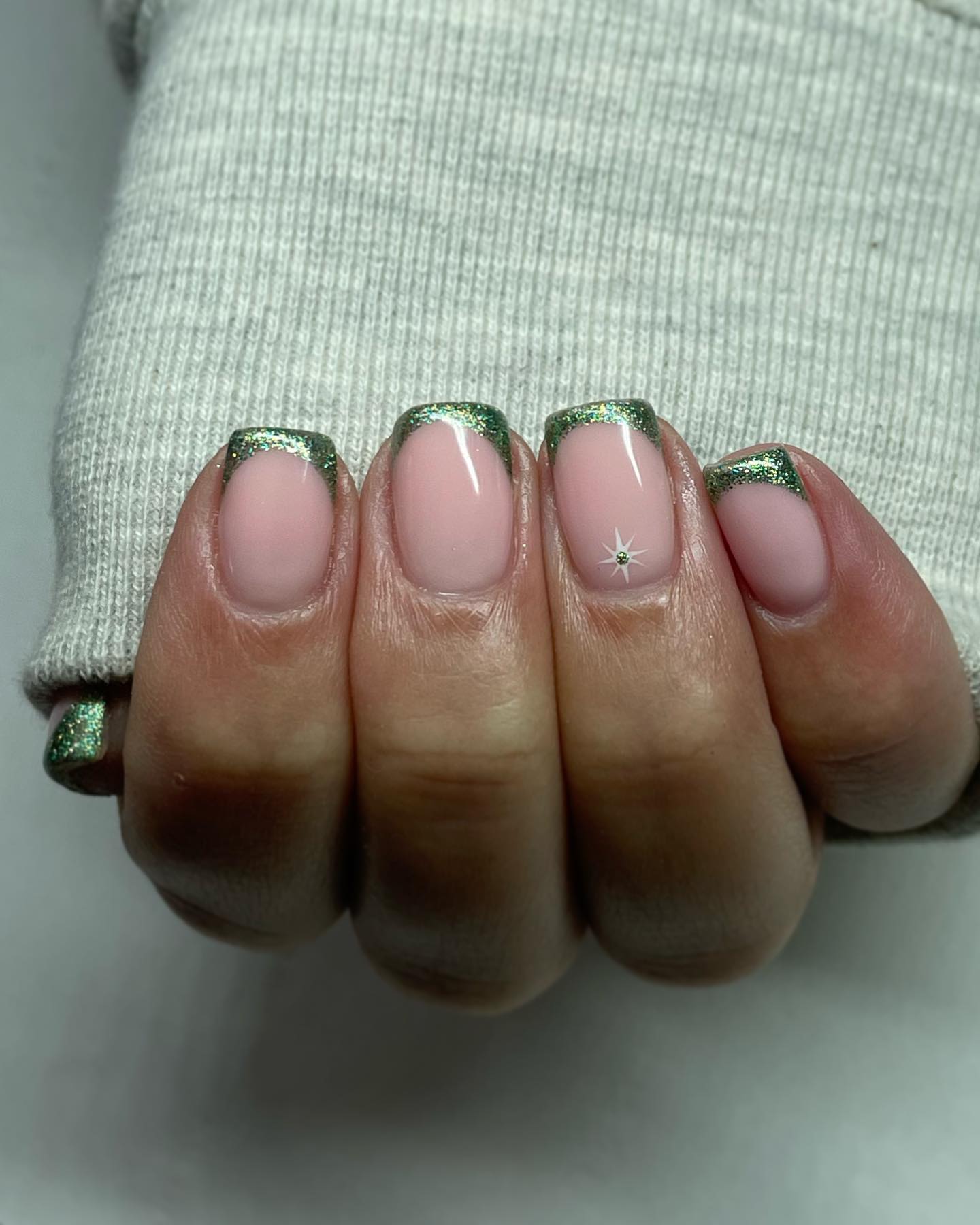 12. Geometric Green Tip French Manicure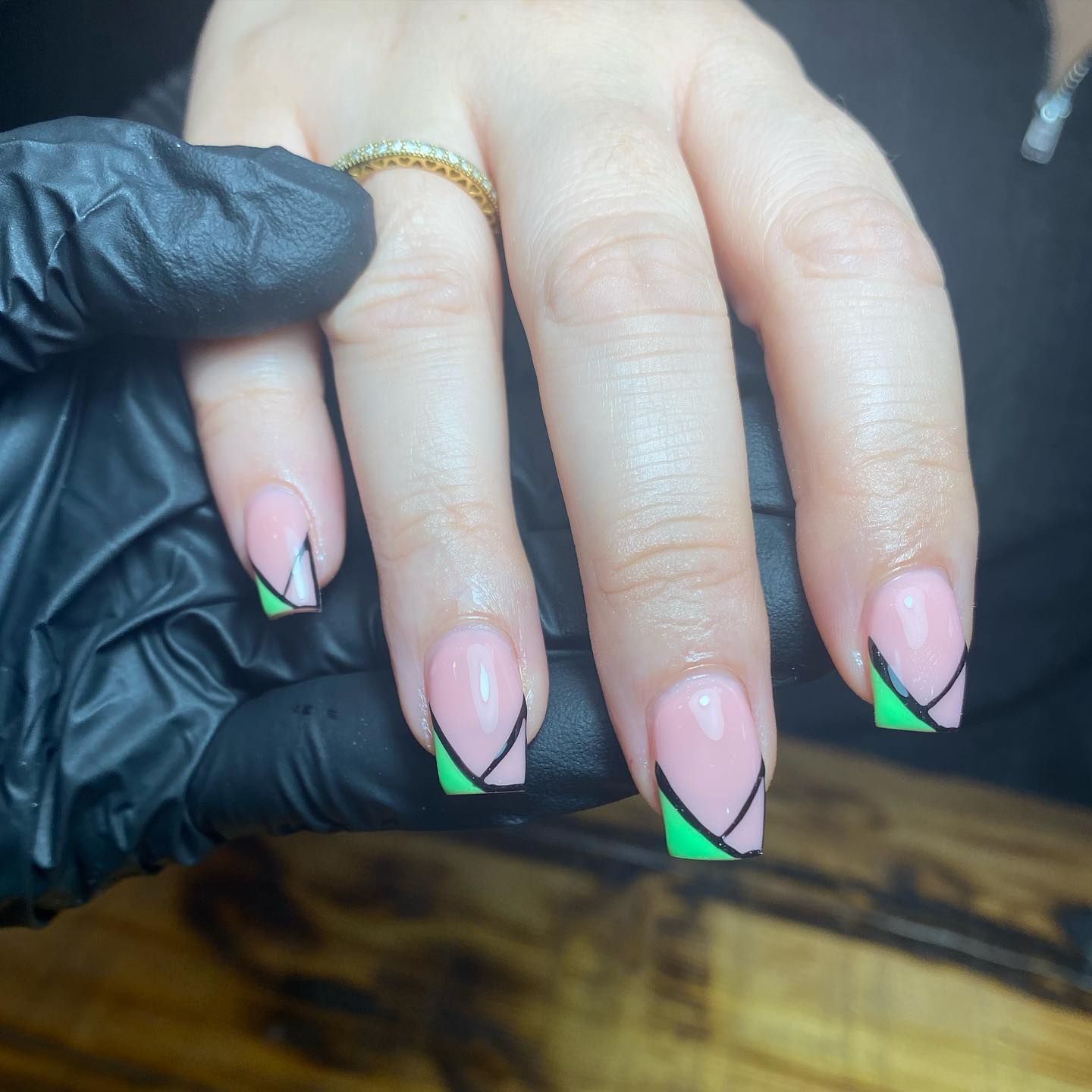 13. French Green Nails With Glitter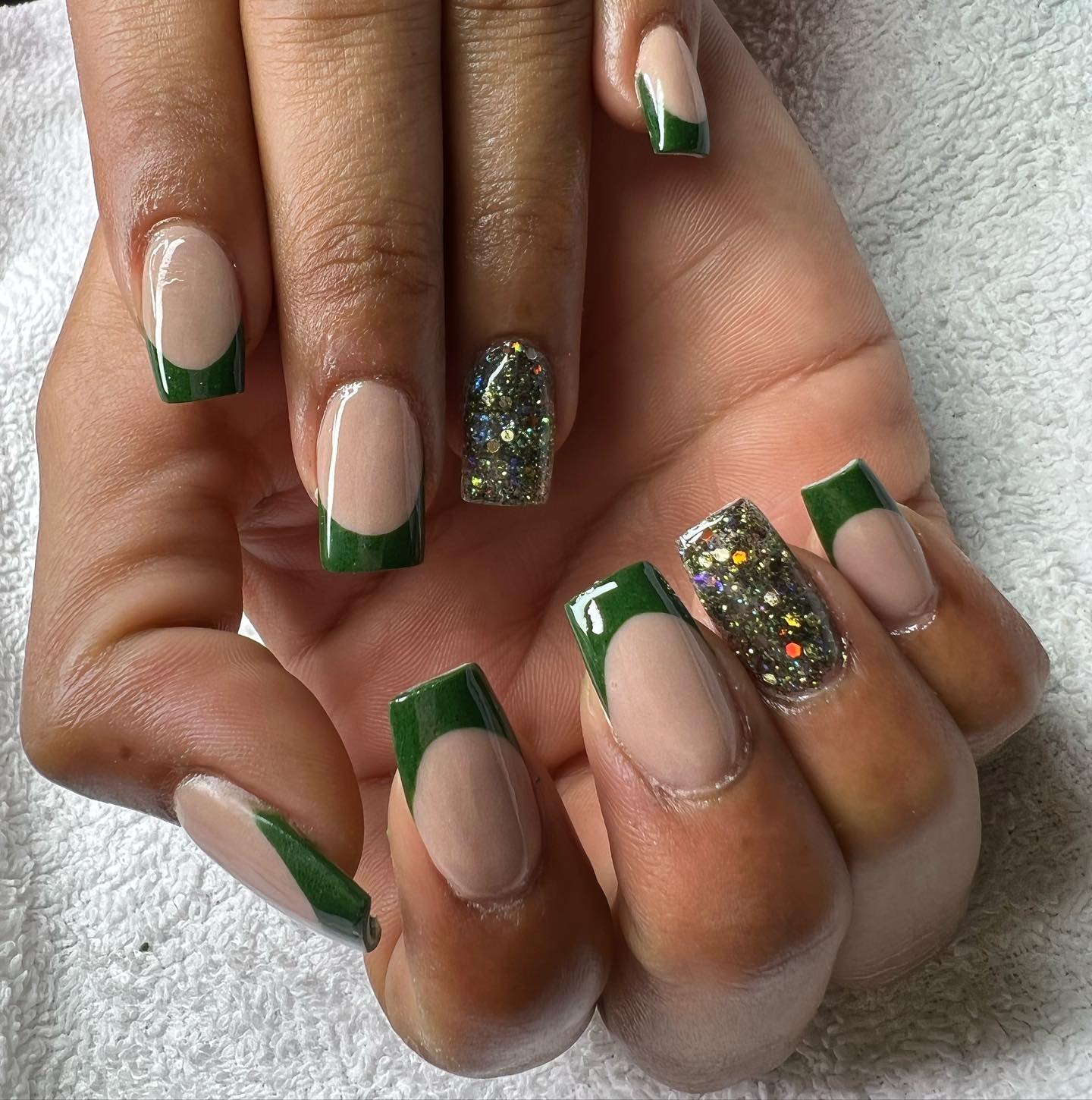 14. Marble French Manicure With Green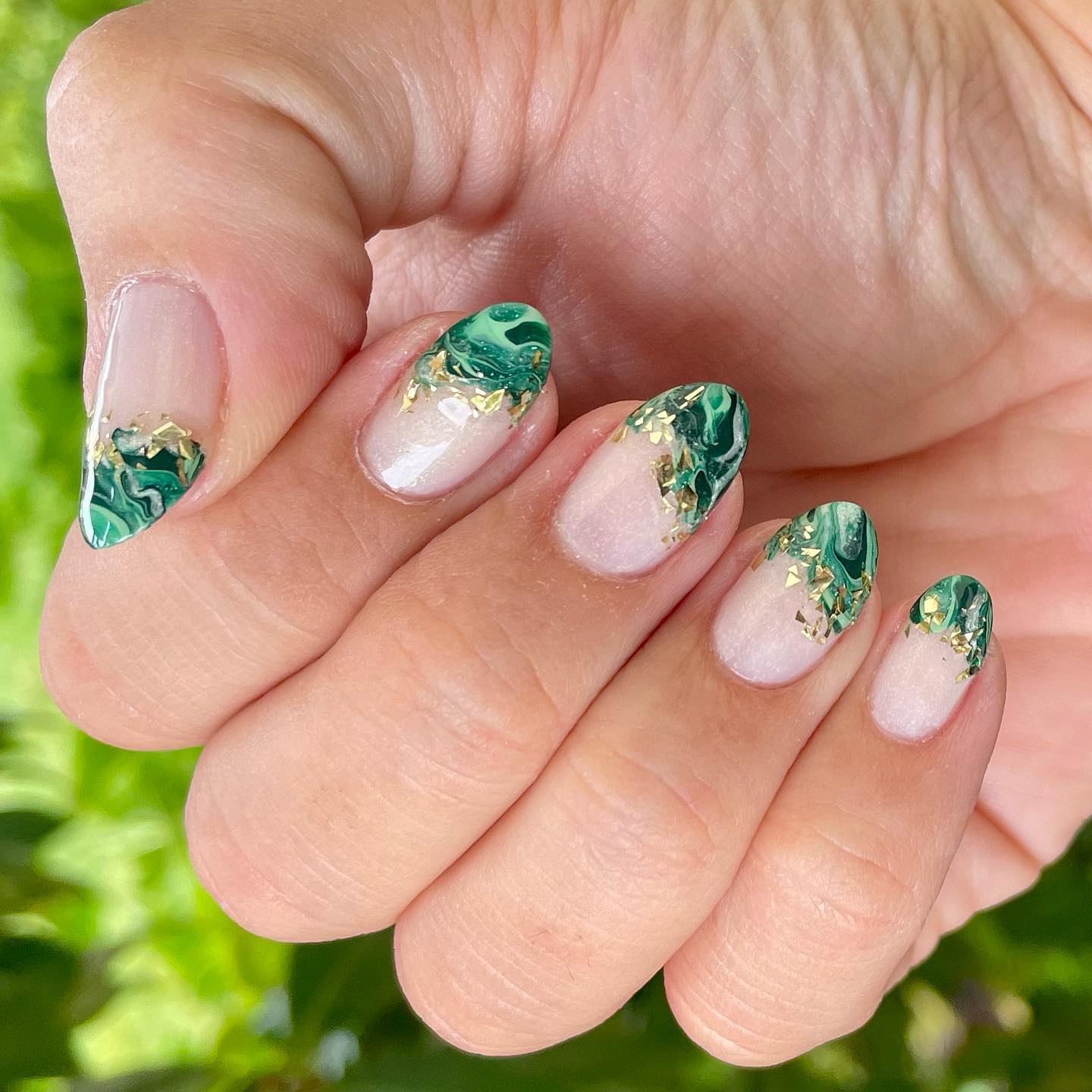 15. Butterfly French Tip Nails Green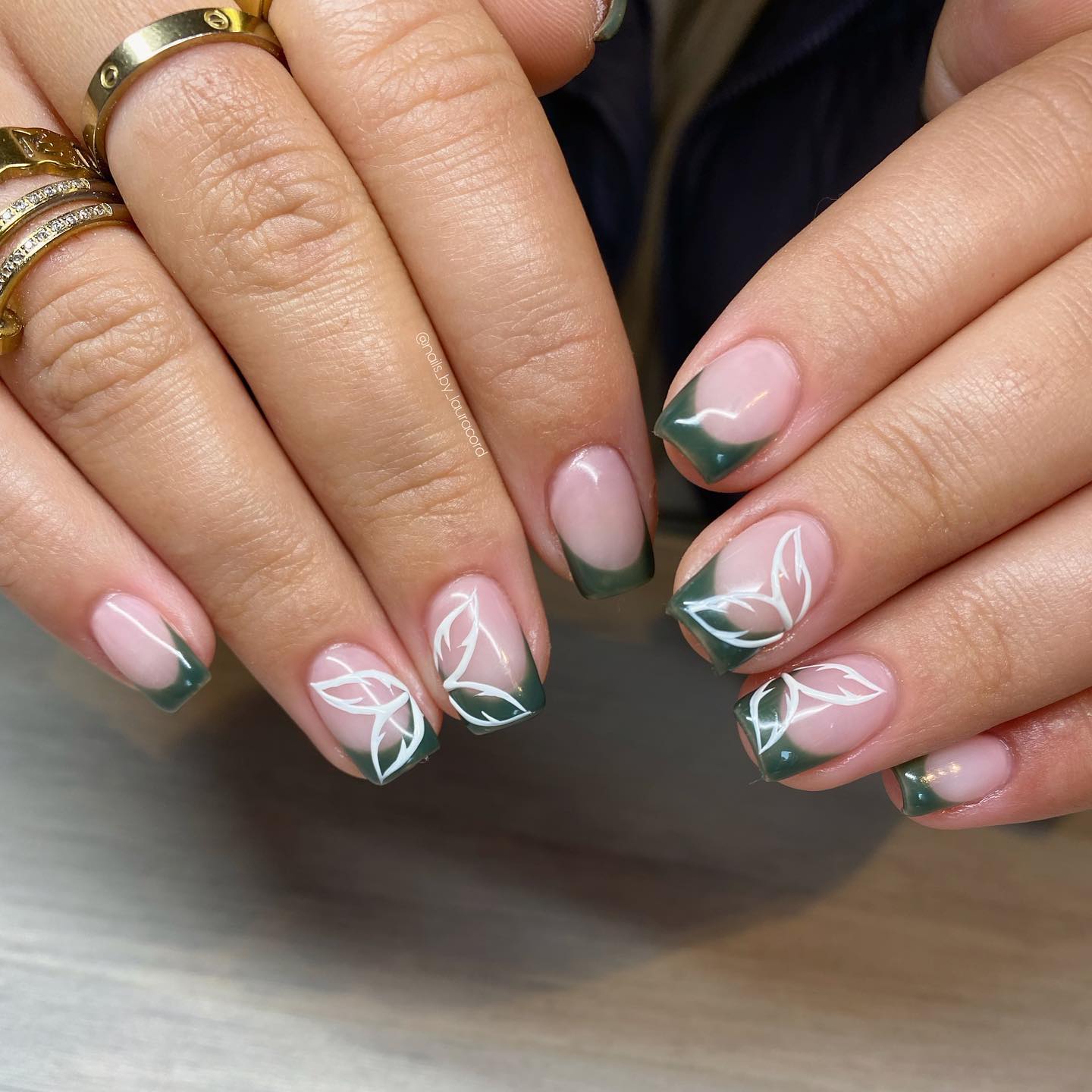 Keep scrolling for more green tip nail designs!
16. Light French Manicure Green Tips Style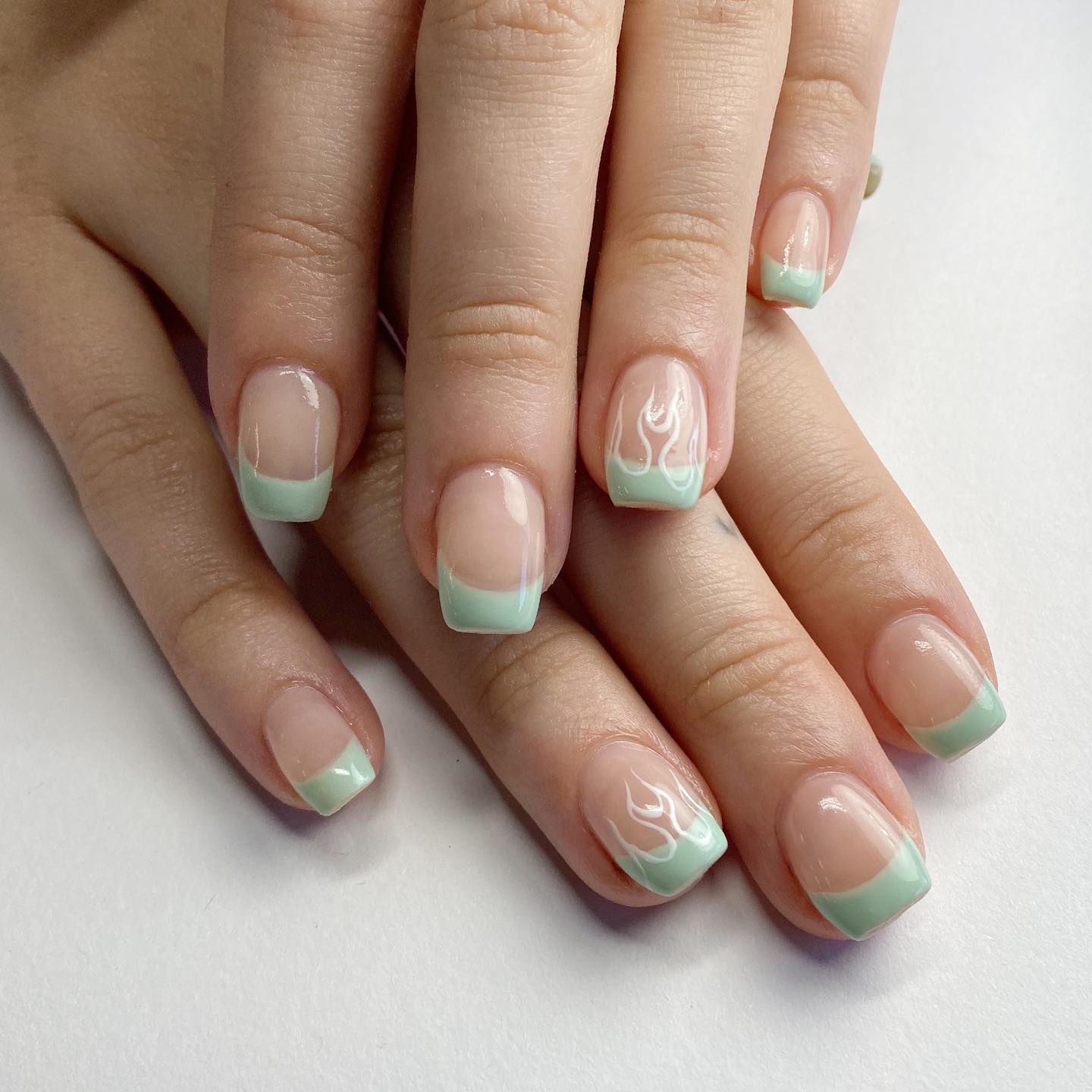 Absolutely loving these light green french tips – fresh vibes only!
17. Acrylic French Tips Green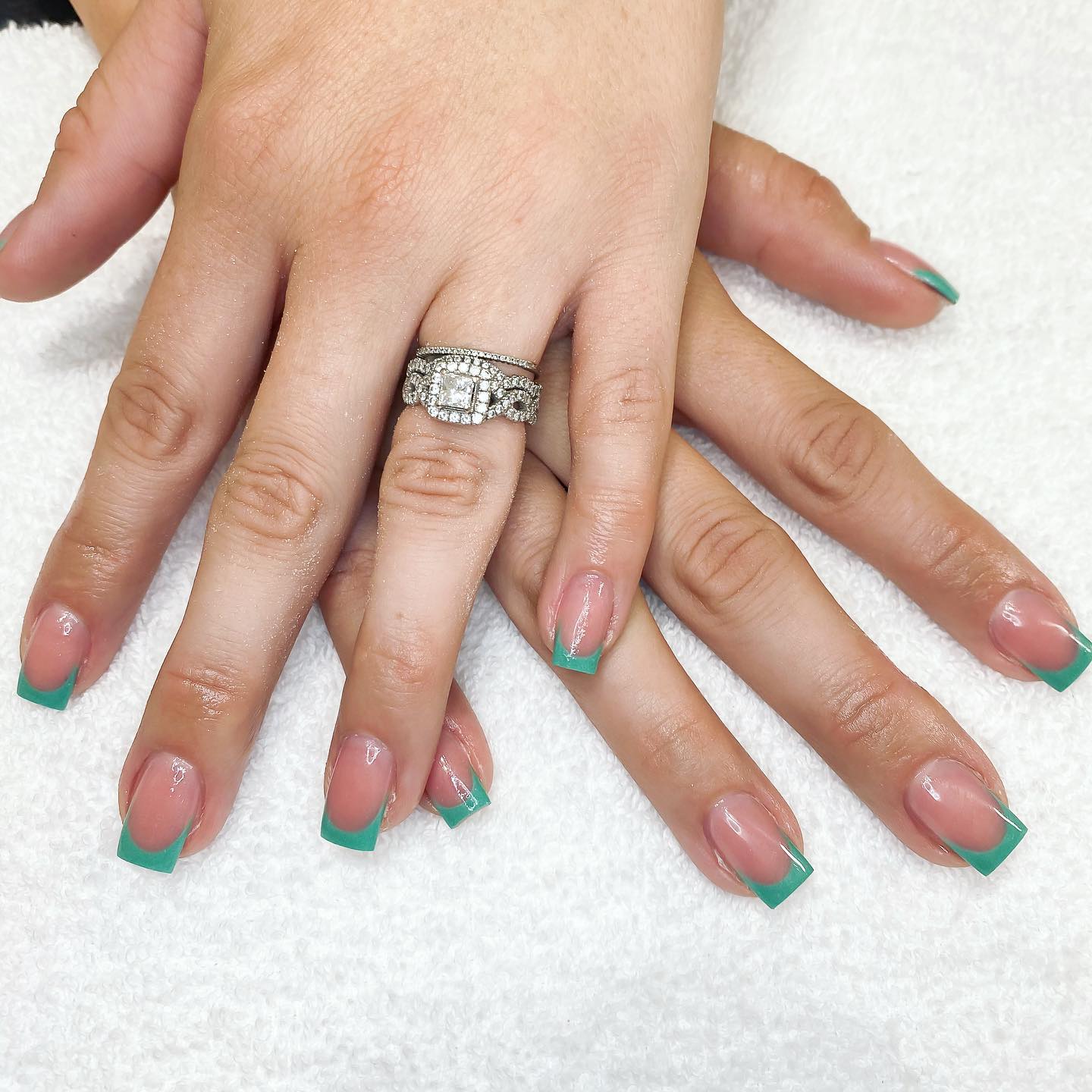 18. French Nails Green And Gray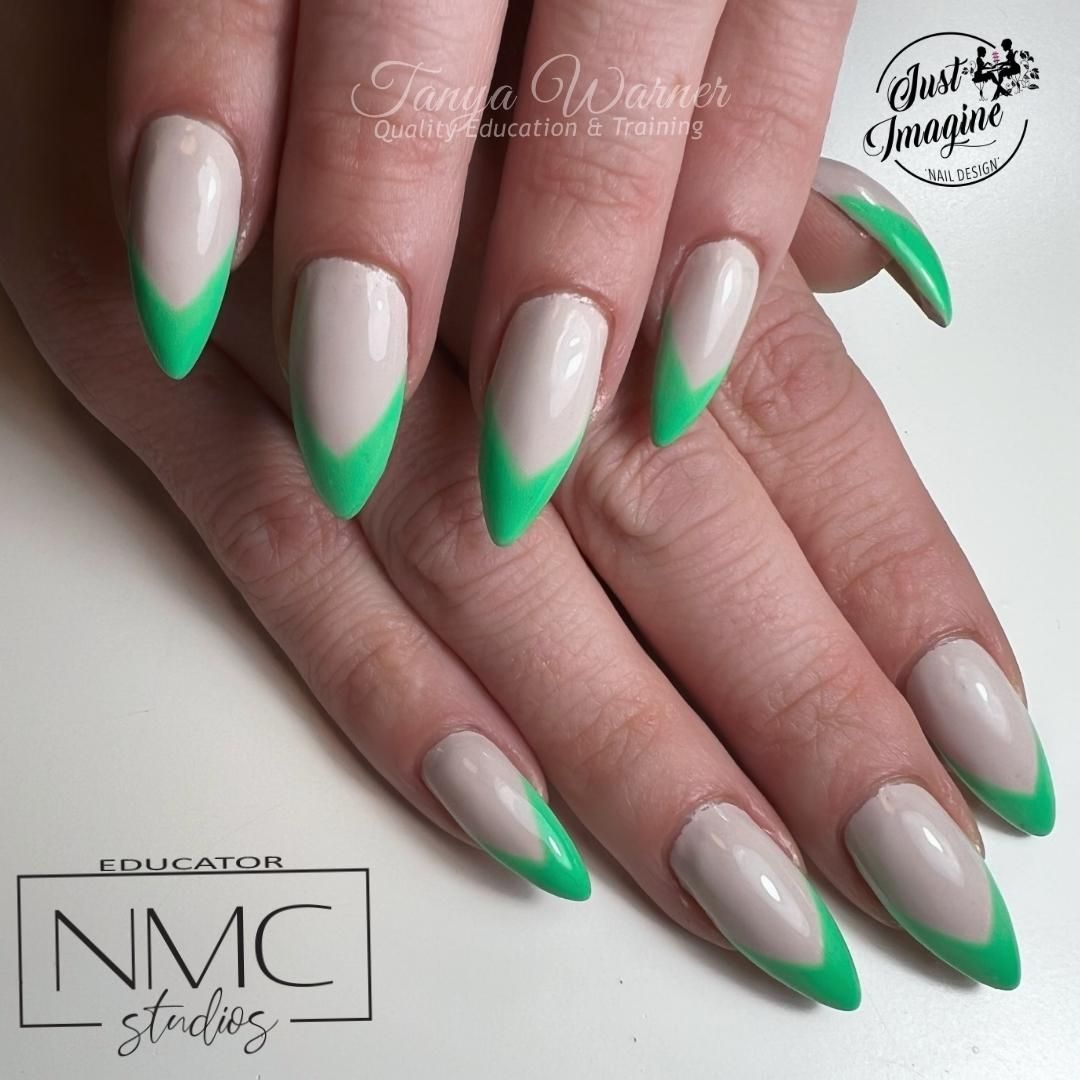 Flaunting these fab french with green tips like a total trendsetter!
19. Two Tone Green French Tip Nails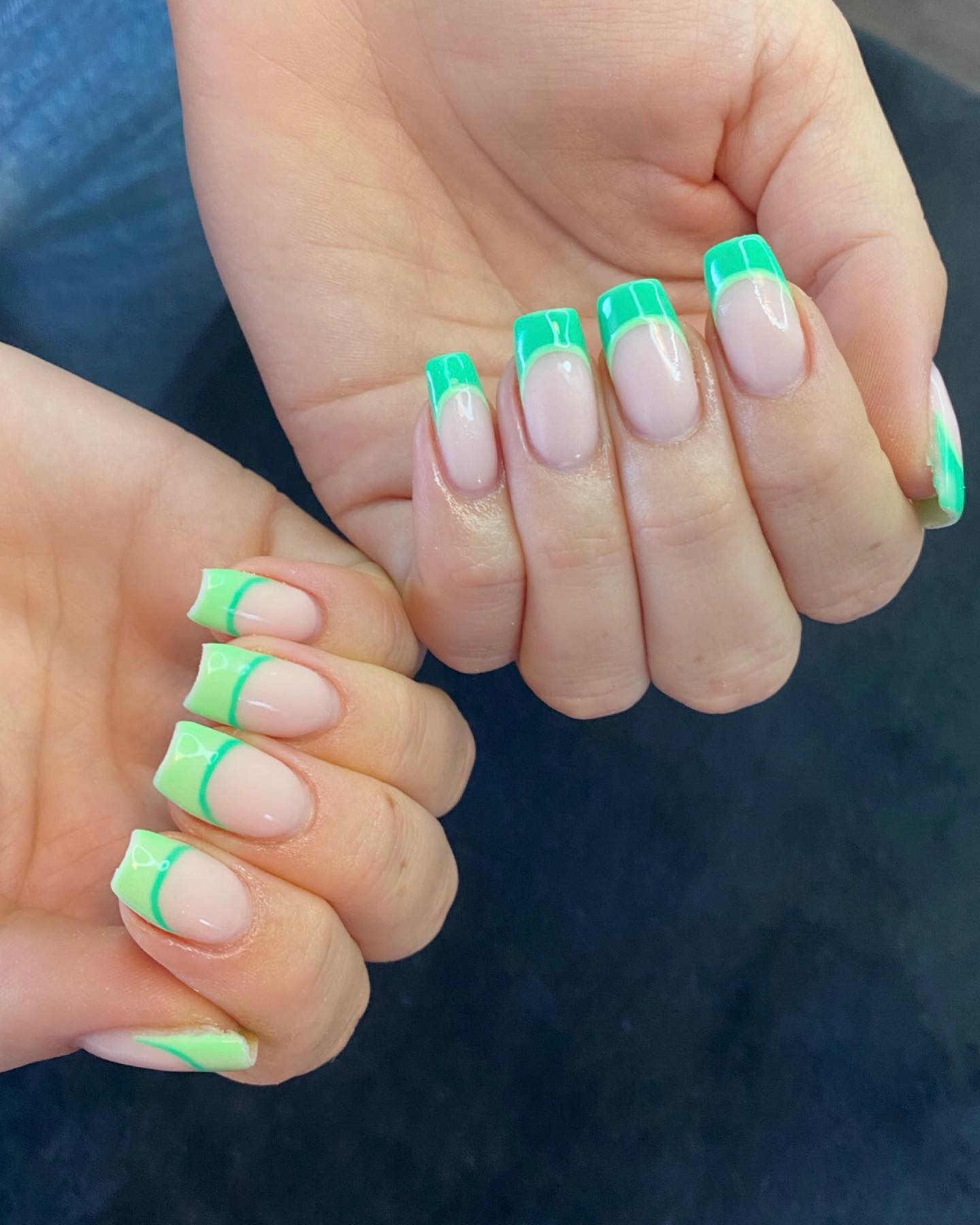 20. Abstract Green Tipped Nails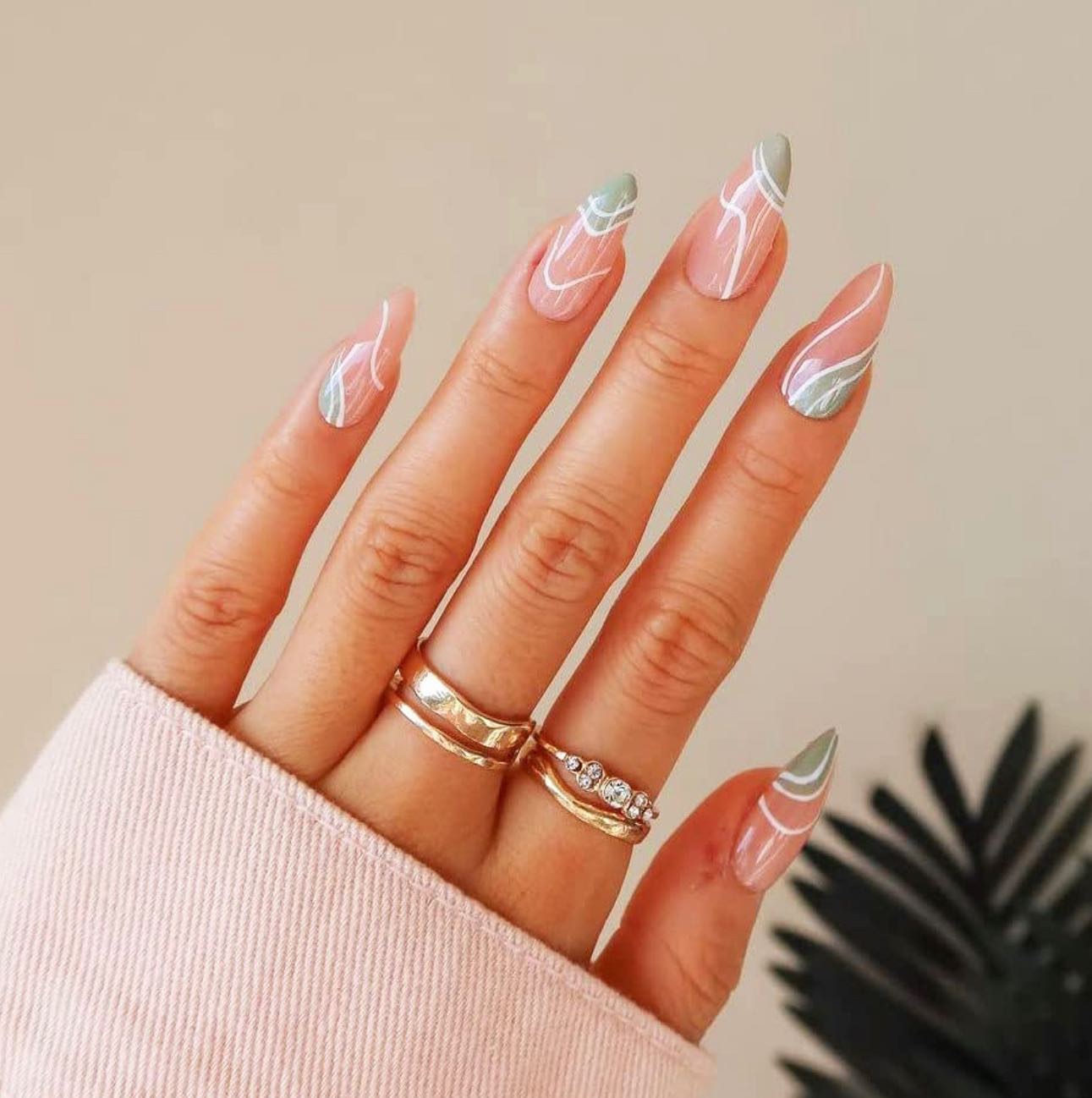 Peek-a-boo spring vibes with these chic French nails with green tips adding a pop of fun to our day!
21. Pastel Green French Tip Nails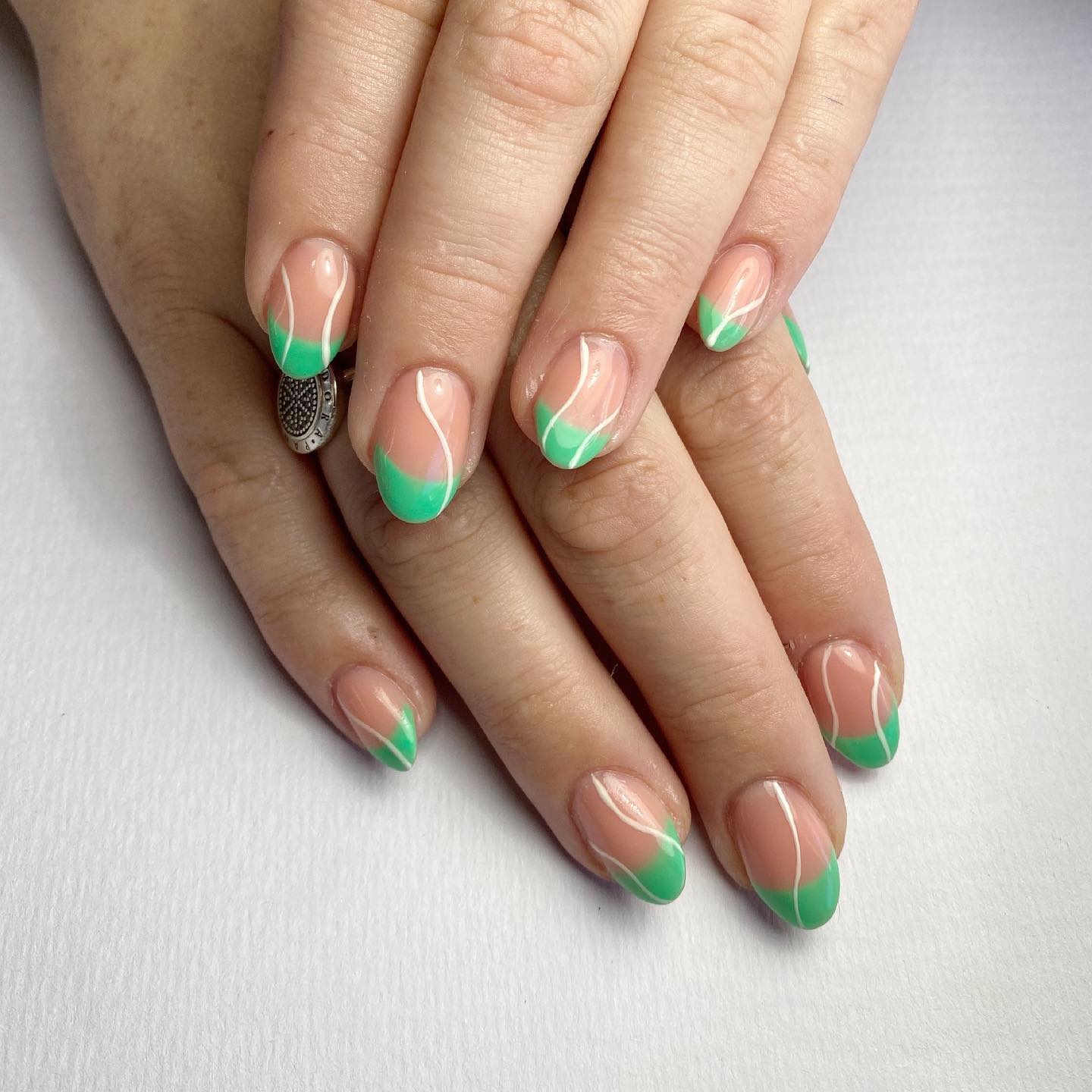 22. Green French Tip Nails With Design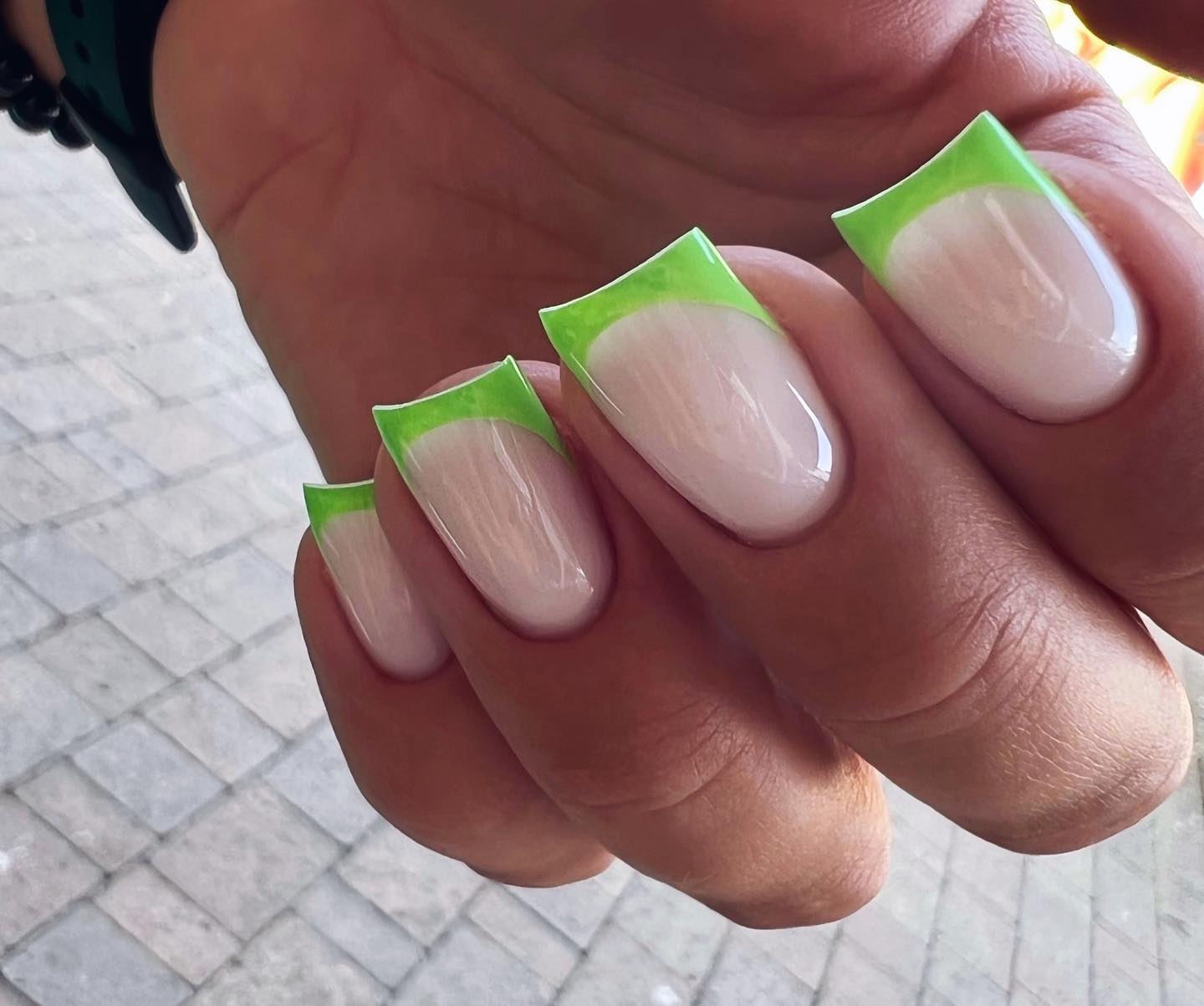 23. Neon Outline French Tip Green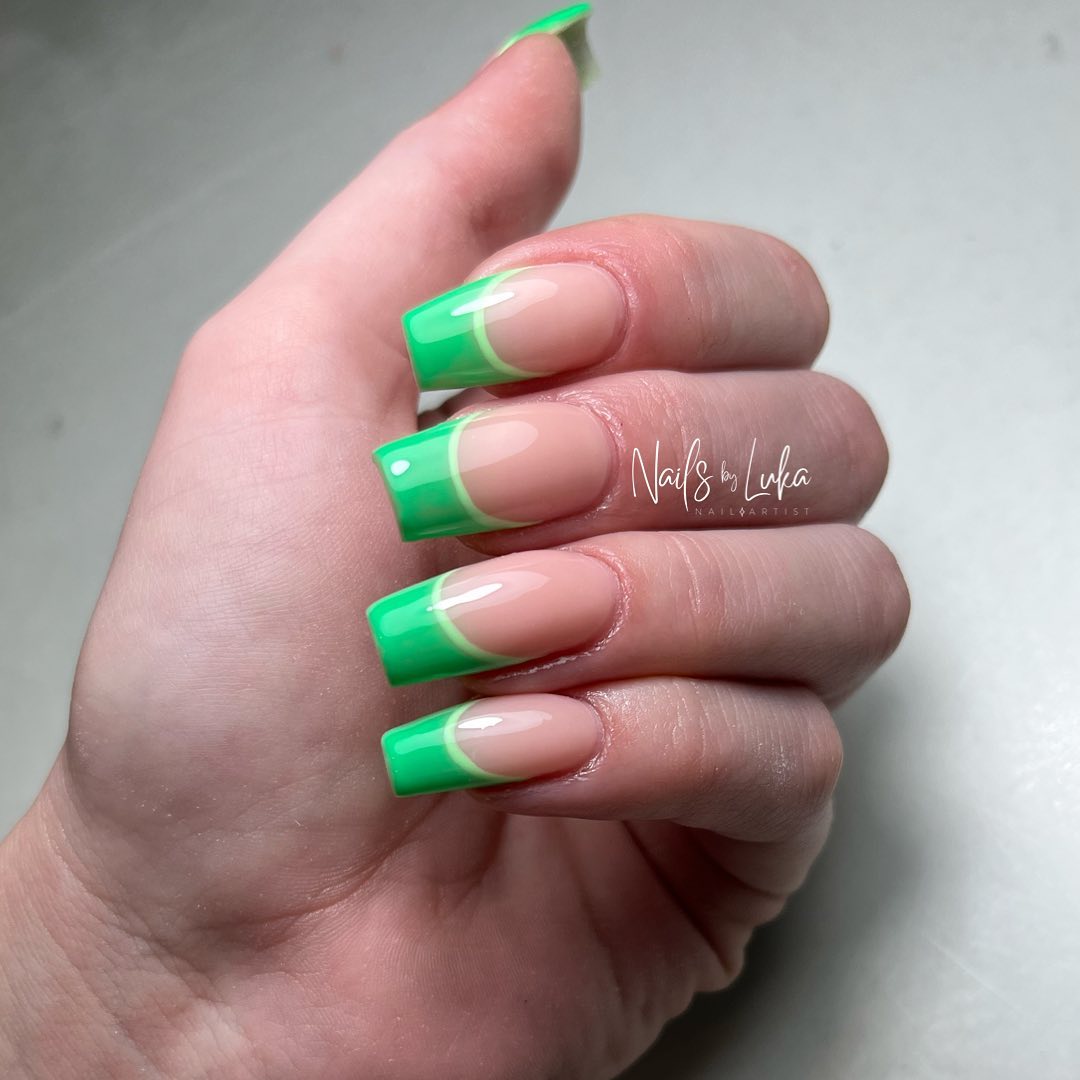 24. Outline French Nails Green Tips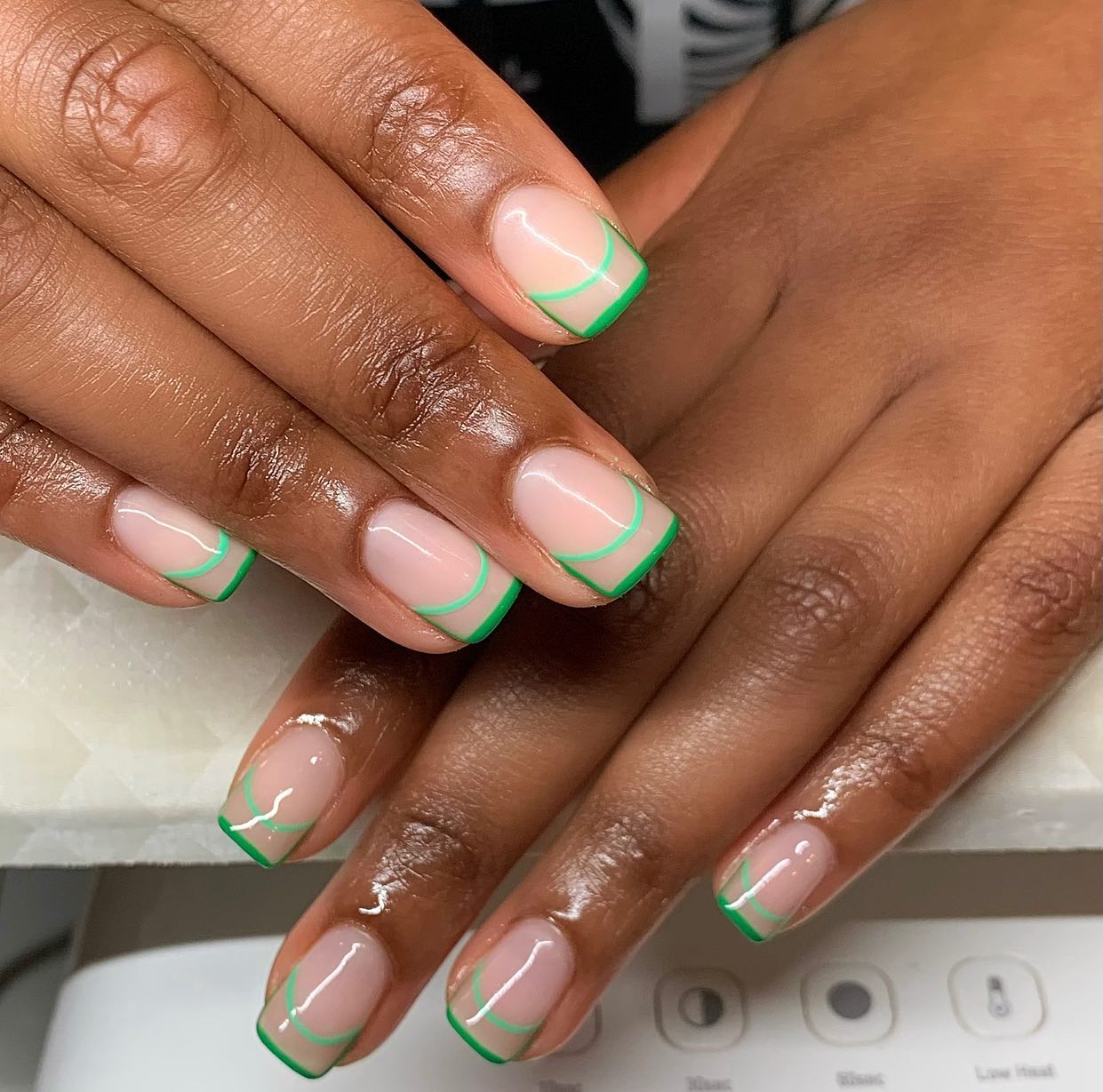 25. Marble French Nails Green Tip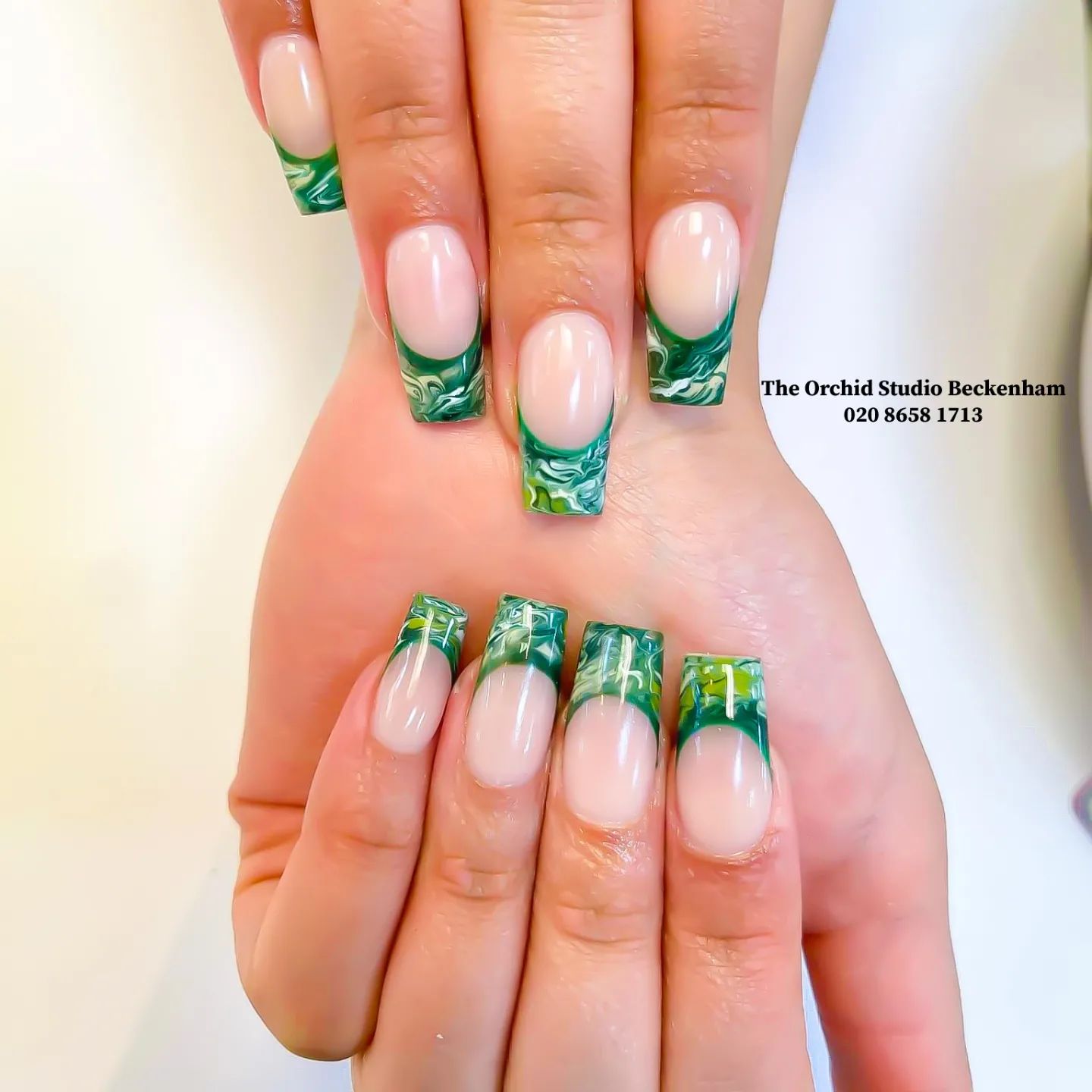 Spicing up the classic with a twist—loving this fresh take on the french tip with green line!
26. White Nails Green Tips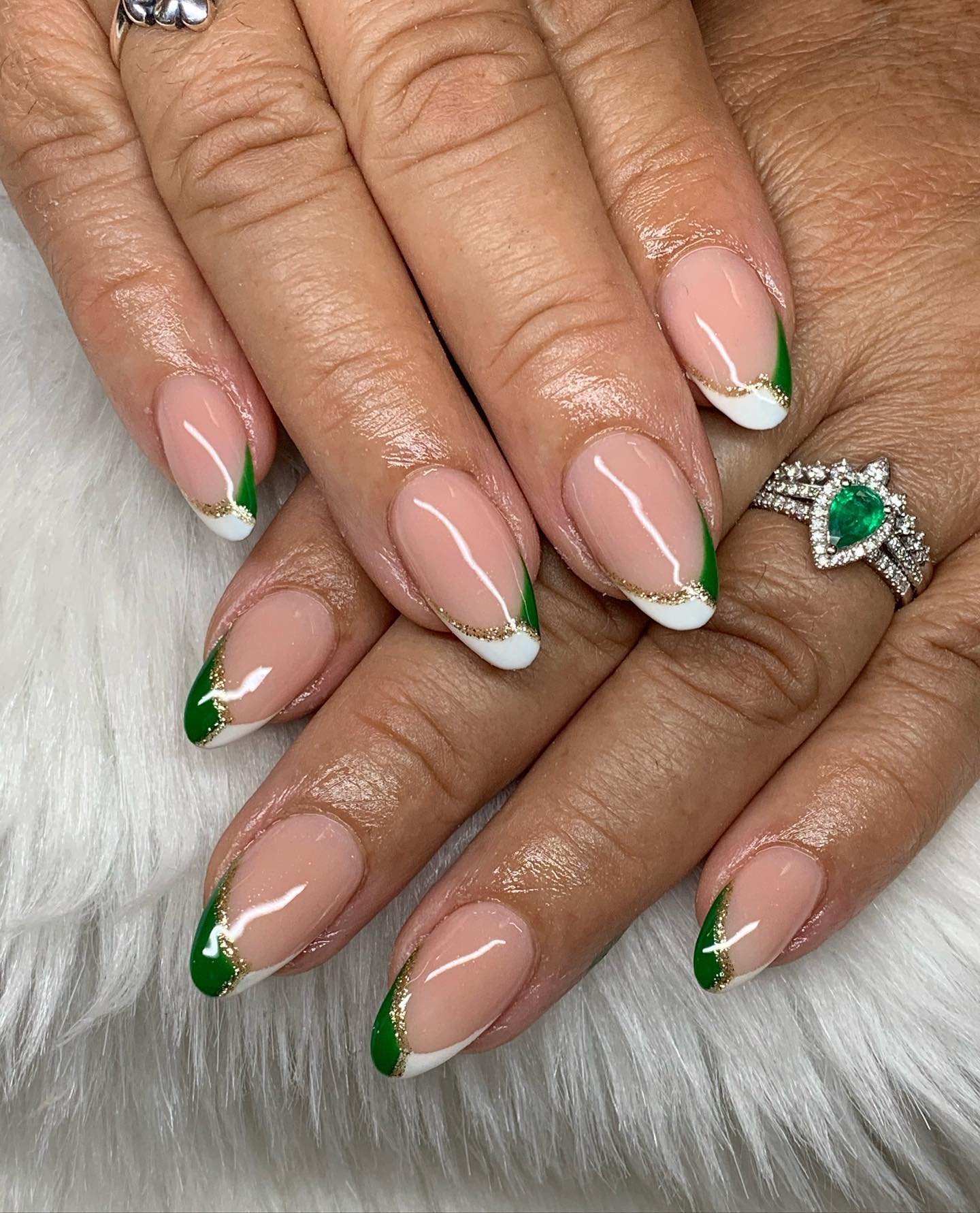 27. Spring Green French Tips with Gems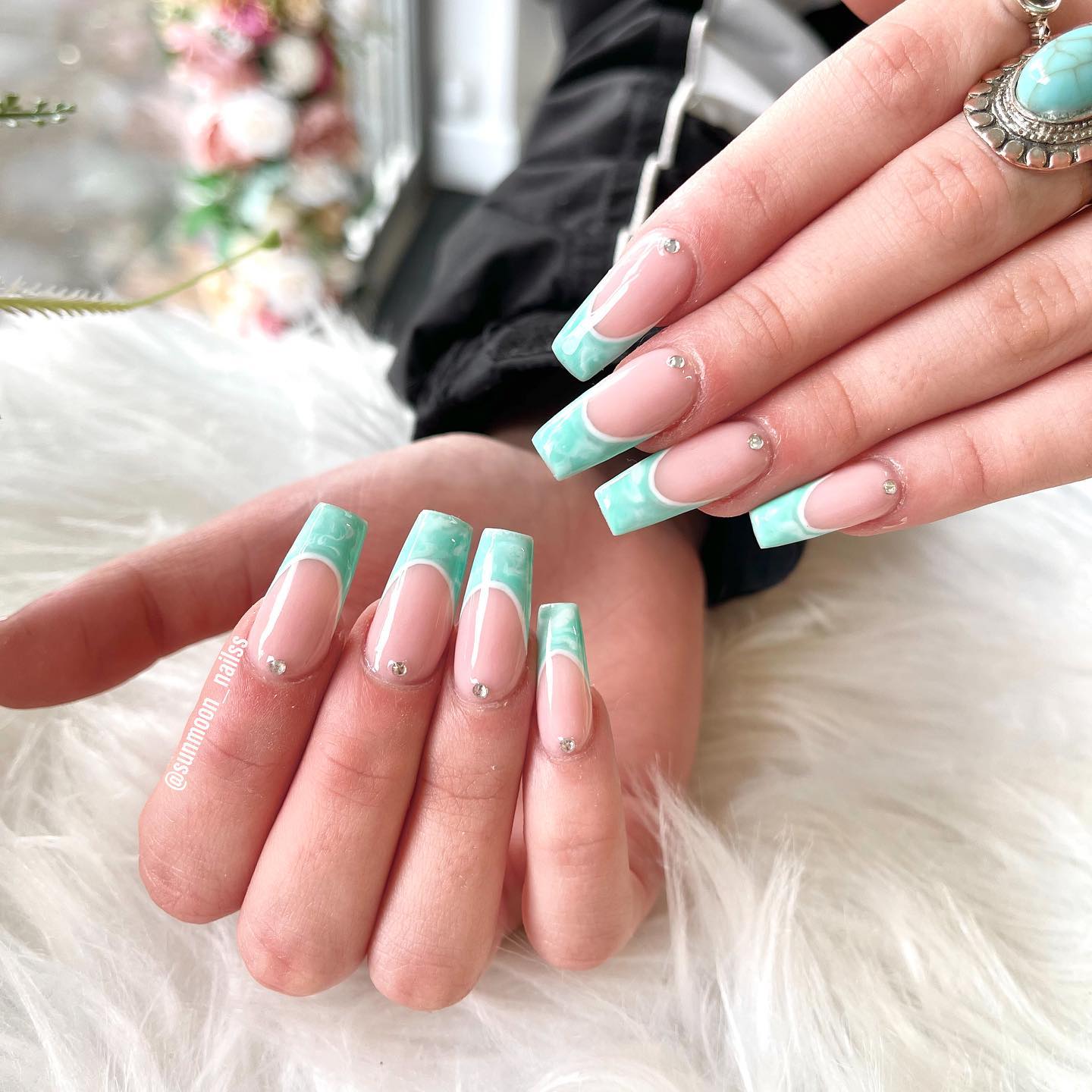 28. Dark Green French Nails
Fresh green and white French tip nails, feeling like a total spring vibe!
29. Gold and Dark Green French Tips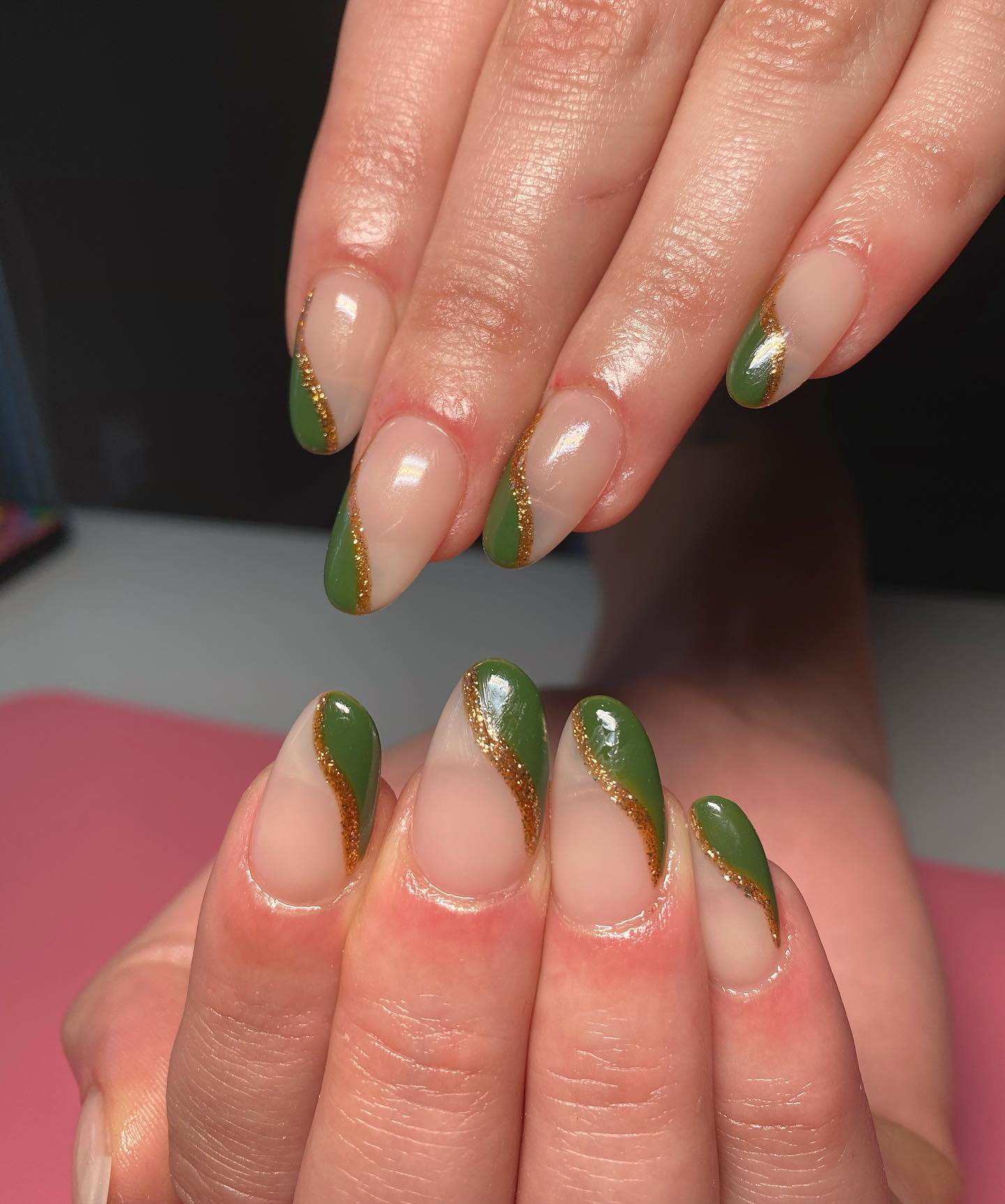 30. Simple Dark Green French Tips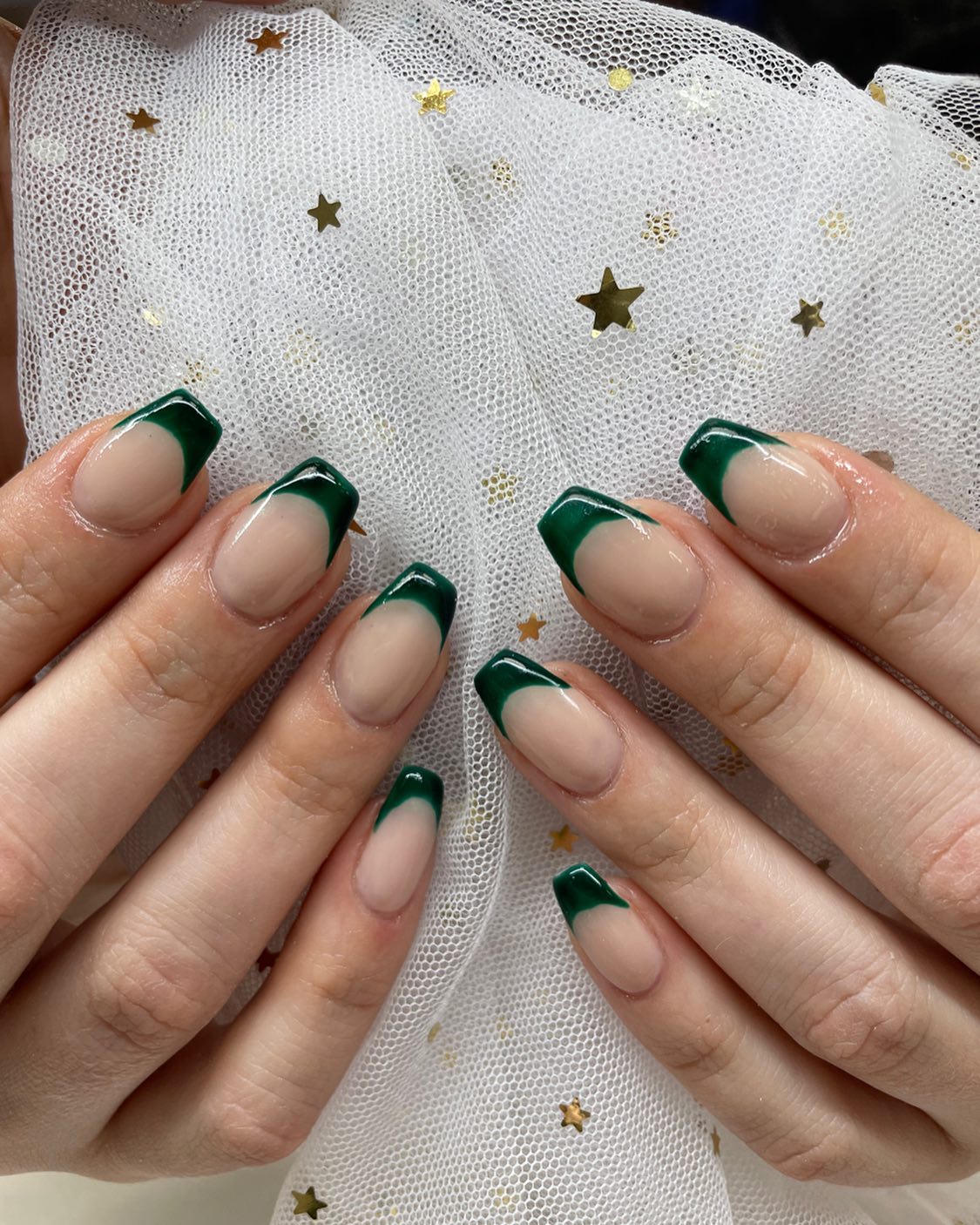 31. Round Marble Green French Tips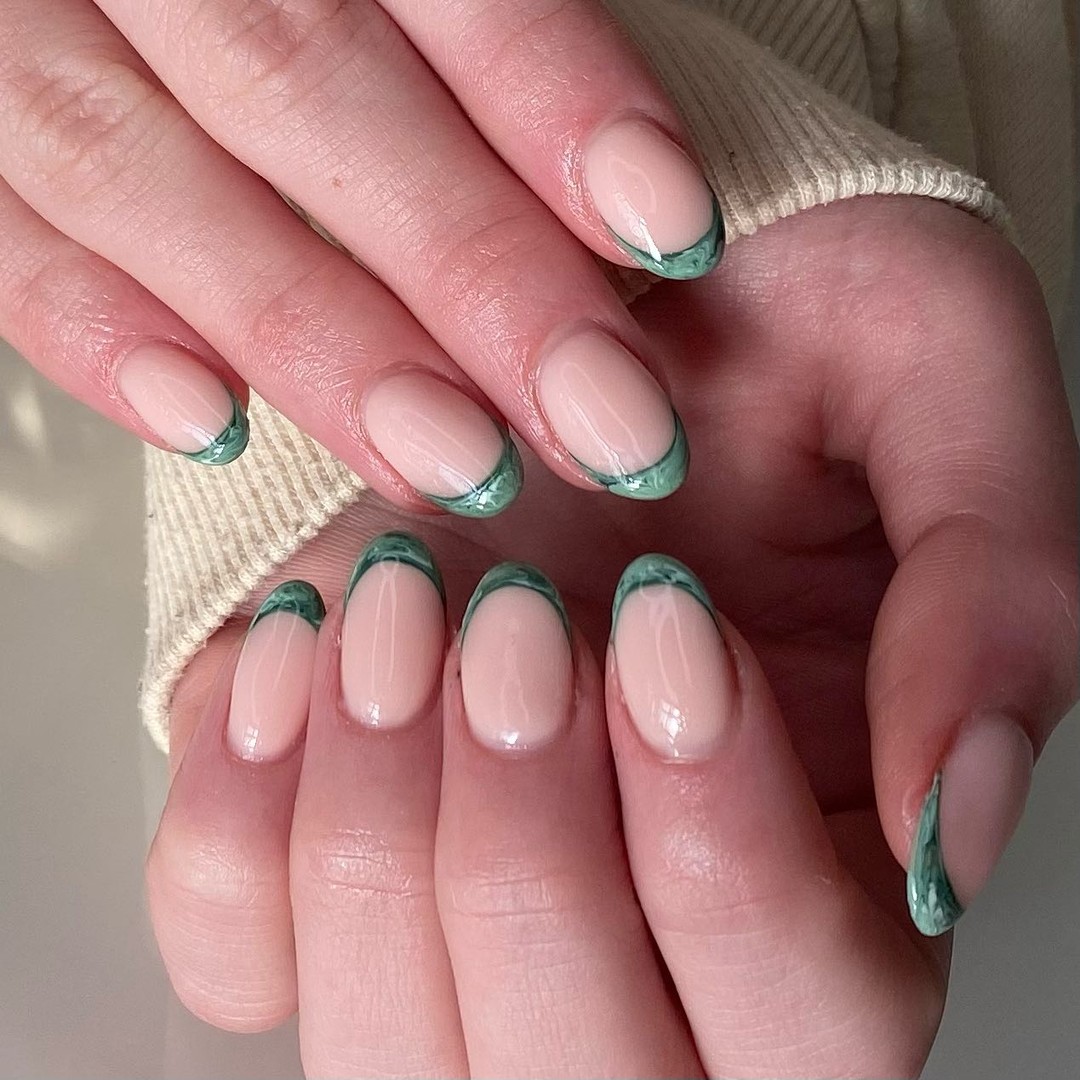 32. White Nails With Green Tips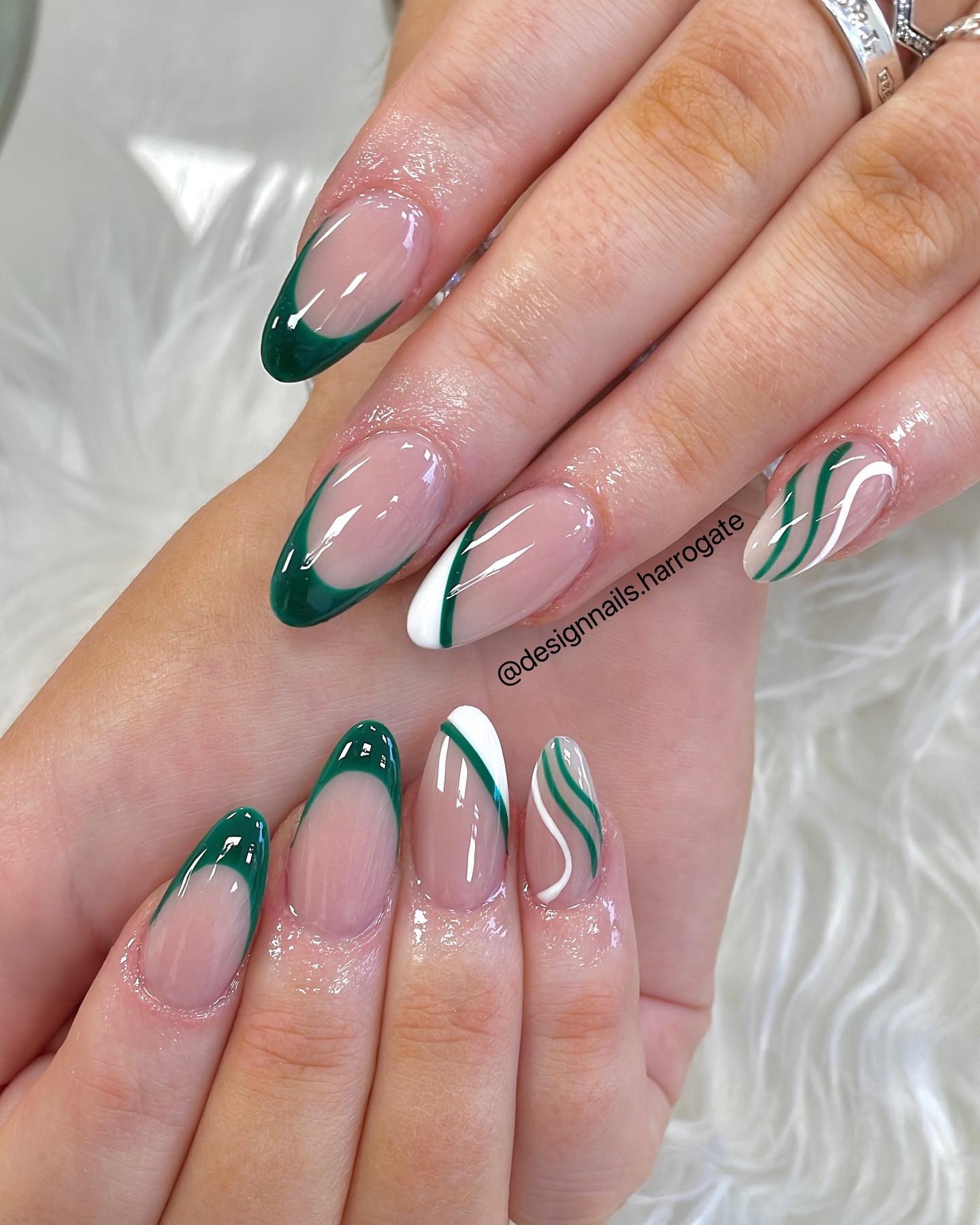 33. Dark Green Glitter French Tips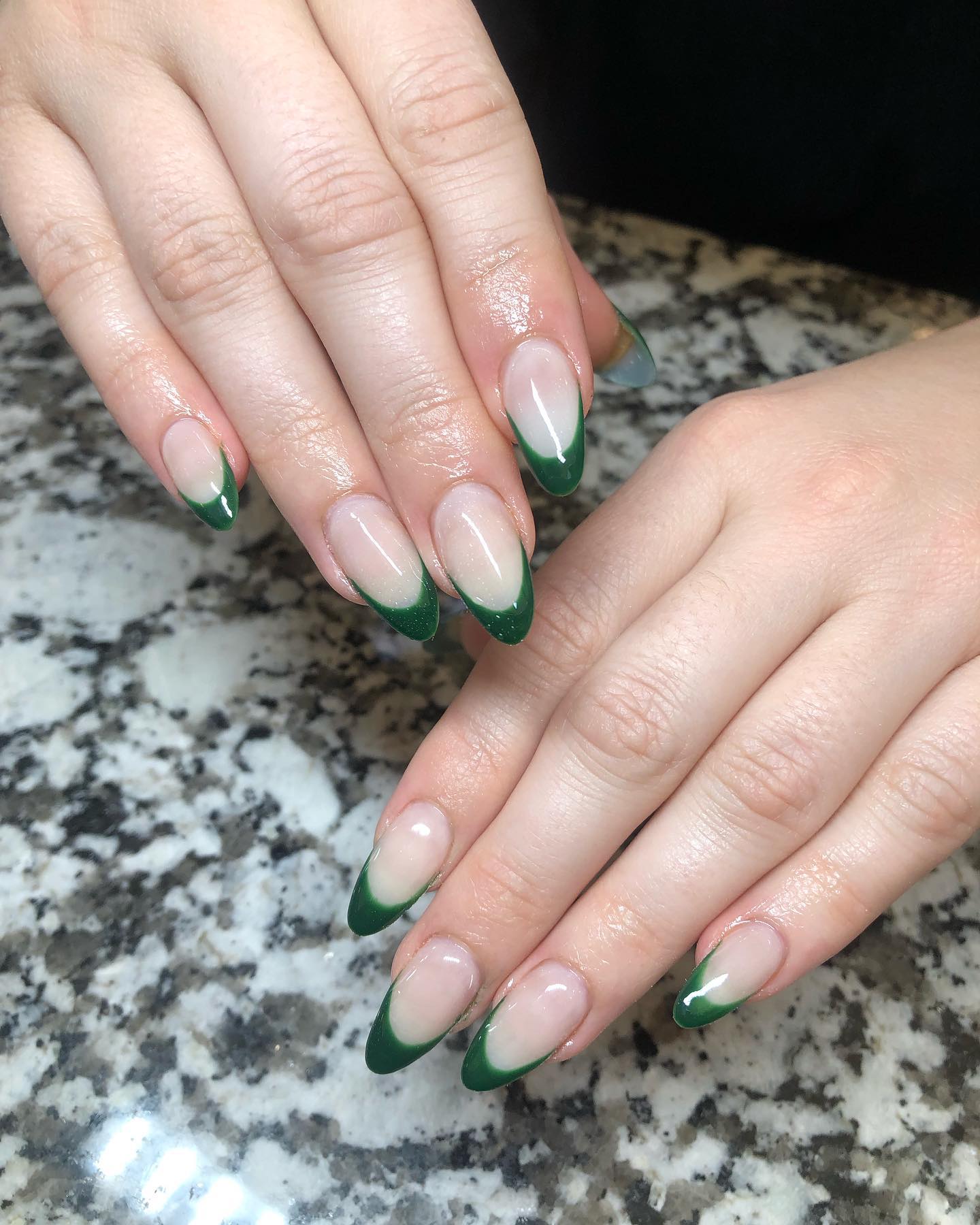 34. Chrome Green French Tip Nails Long Style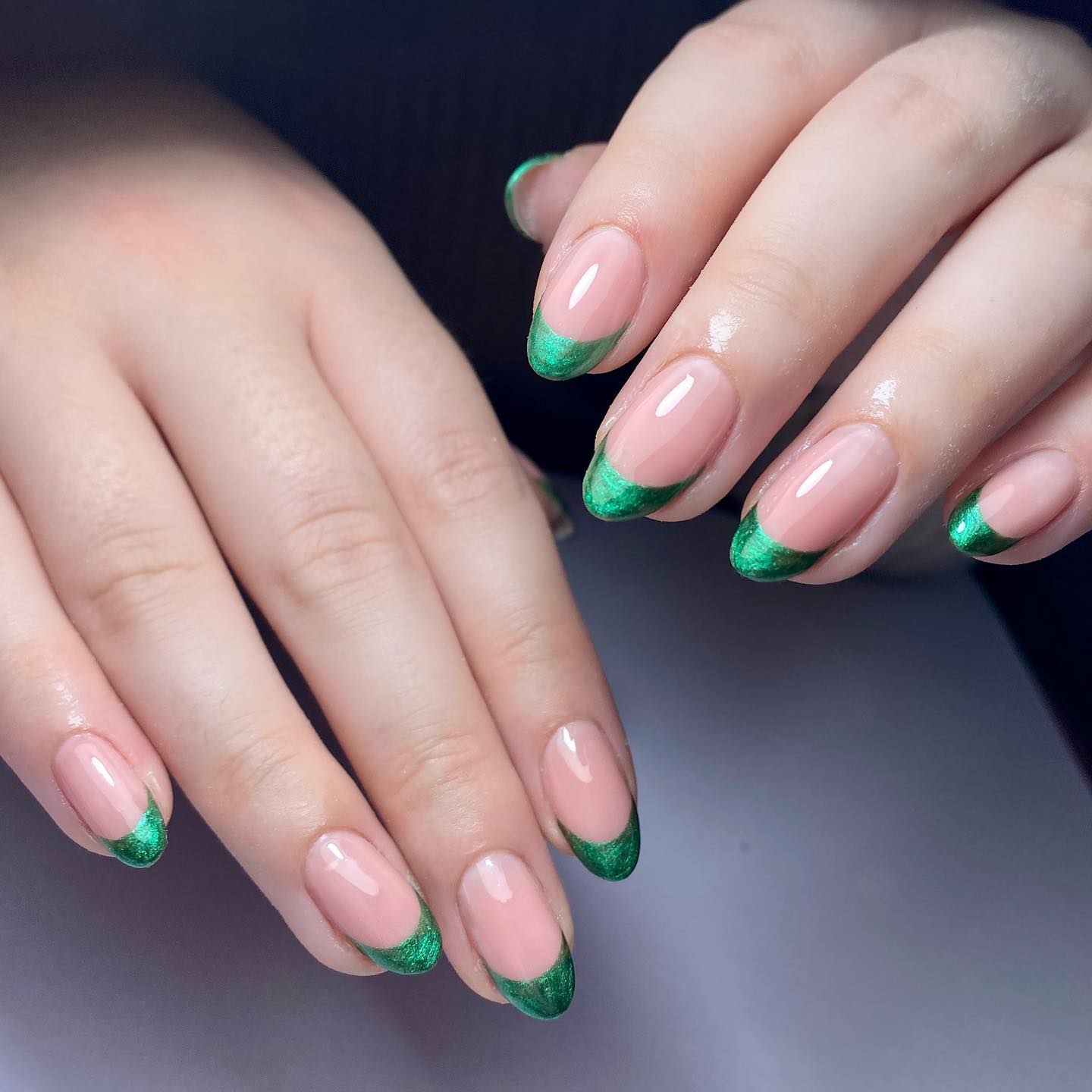 35. Animal Print Green French Tips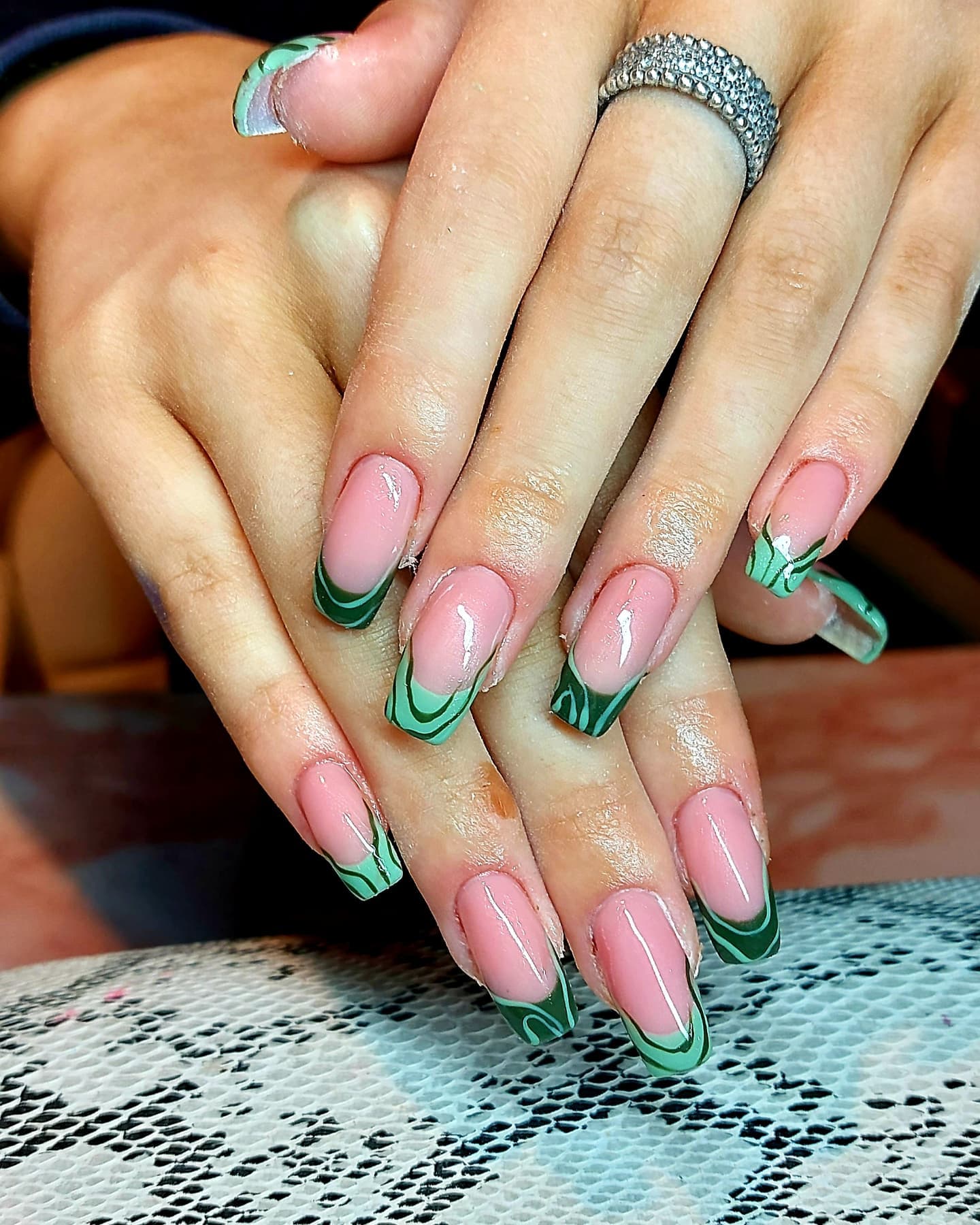 36. Minimalist Coffin Green French Tip Nails
37. Green French Tip Coffin Nails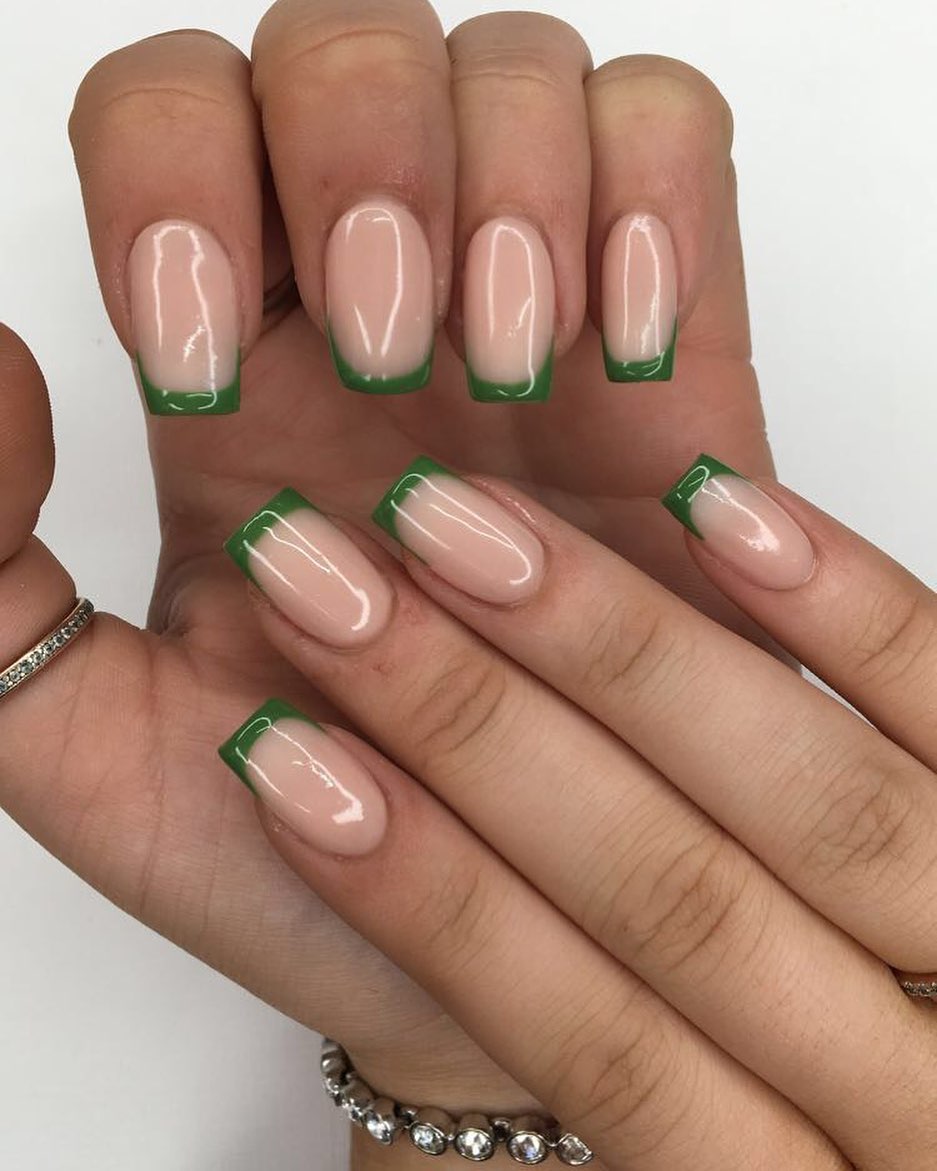 38. Teal French Green Tips
39. French Nails With Green Design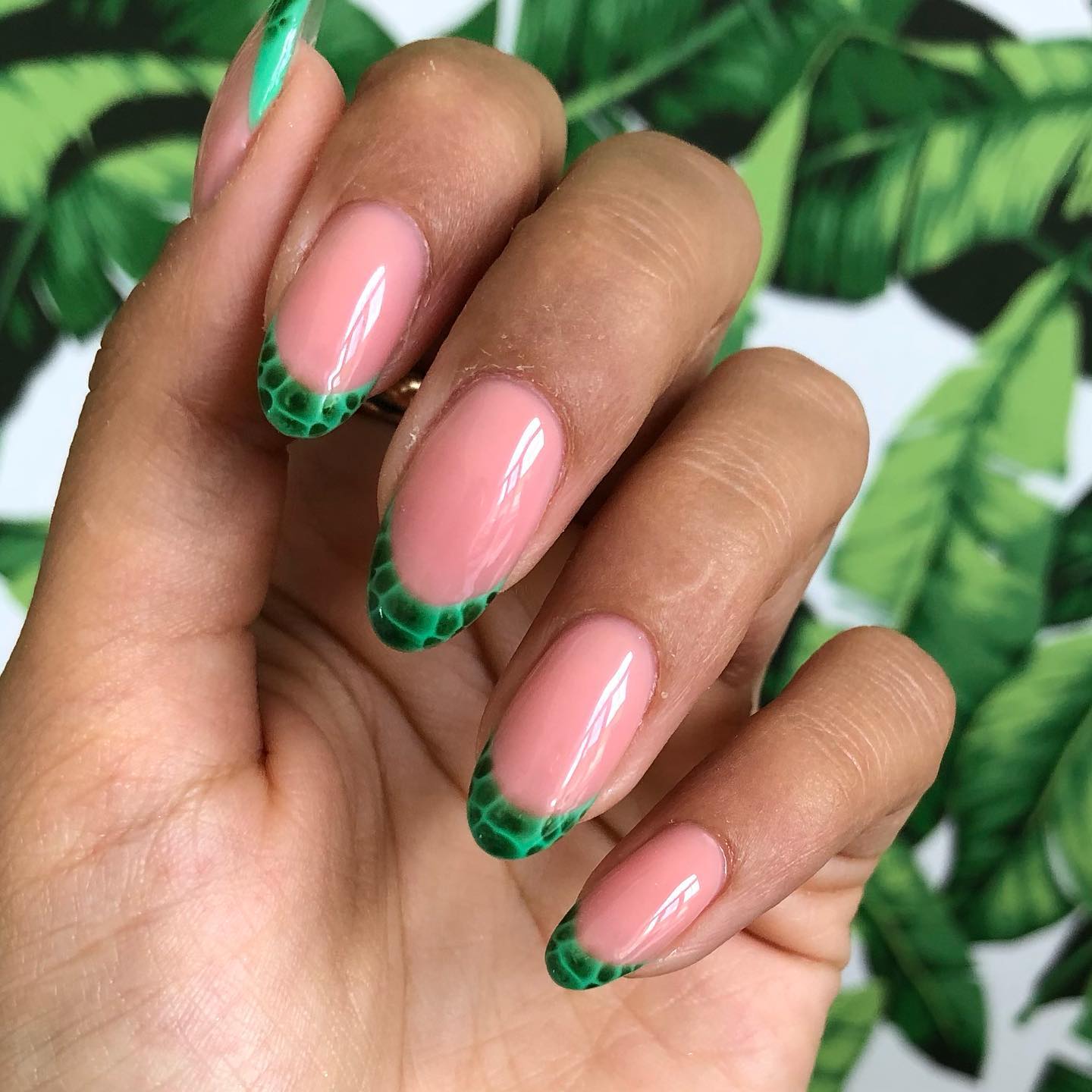 Totally vibing with these fresh green nail tips, they're like little emerald caps for a touch of everyday magic!
40. Spring Green French Tips with Floral Art