Let this summer be the summer of color! With these 30+ ideas for neon bright summer nails, we've got everything you need to find the perfect manicure in your loved neon shades.
Summer is the time to mix things up and makes your nails stand out – and what better way to do that than by using some bright neon manicure!
Our team has curated a collection of the best styles for neon bright summer nails, that will give you plenty of options for short nails, coffin nails, long or short almond nails and everything in between.
Best of all – if you prefer a simple manicure, you can achieve most of the nail design examples included at home, with just the correct shade of nail polish.
With that in mind, let's look at this year's trends for this pretty summer manicure!
2023 Trends for Neon Bright Summer Nails
So what are the hottest trends for a bright neon manicure this summer? Below is a quick recap of the trending styles we see on social media, followed by a roundup of the best examples!
Yellow neon colors – yellow is a classic happy color choice for the summer months. In the neon shades it also really pops against darker skin, making your nails very noticeable and bright naturally.
Orange neon colors – orange is the color of the sunset and the perfect nail polish option for the summer. Neon orange pairs really well with a variety of different nail designs, for example, you can include tiger stripes or some abstract art.
Neon French tips – if you love French tips, you can make them come alive by using a variety of different neon shades, for example, bright orange, bright green or hot pink nail color.
Mixed neon manicure – if you want a bit of variety, go for a mismatched look choosing two or three different nail polish options with neon tones.
Neon ombre nails – ombre nail design really pops with these colors, and as a bonus point, you can make your nails look like the colors of the sunset.
Summer Flowers – wear the season on your nails and add some cute flowers to make your nails more interesting and on trend.
33+ Ideas for Neon Bright Summer Nails
Here is our collection of the pretties neon bright summer nails – we have picked a selection of neon colors that work especially well with naturally dark skin or tanned hands – browse your heart out in the photos below.
If you need even more ideas for the perfect summer manicure, head to our Pinterest account where we have saved up hundreds of different ideas.
1. Pink Neon and Glitter Almond Nails
2. Hippie Neon Summer Nails
3. Ombre Green and Yellow Neon Summer Nails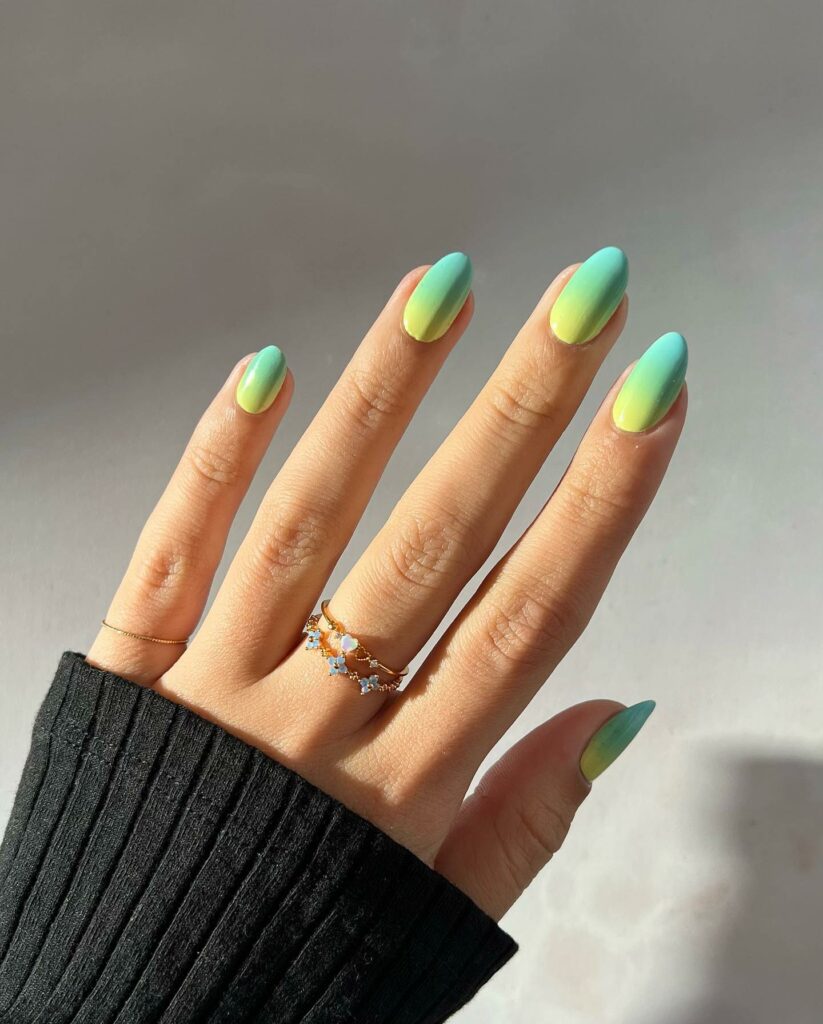 4. Neon Green French Tip Nails
5. Neon Orange Summer Nails
6. Orange Summer Nails with Flowers
7. Summer Neon Nails with Tulips
8. Glitter and Ombre Coral Nails
9. Neon French Tips on Almond Nails
10. Summer Neon French Tips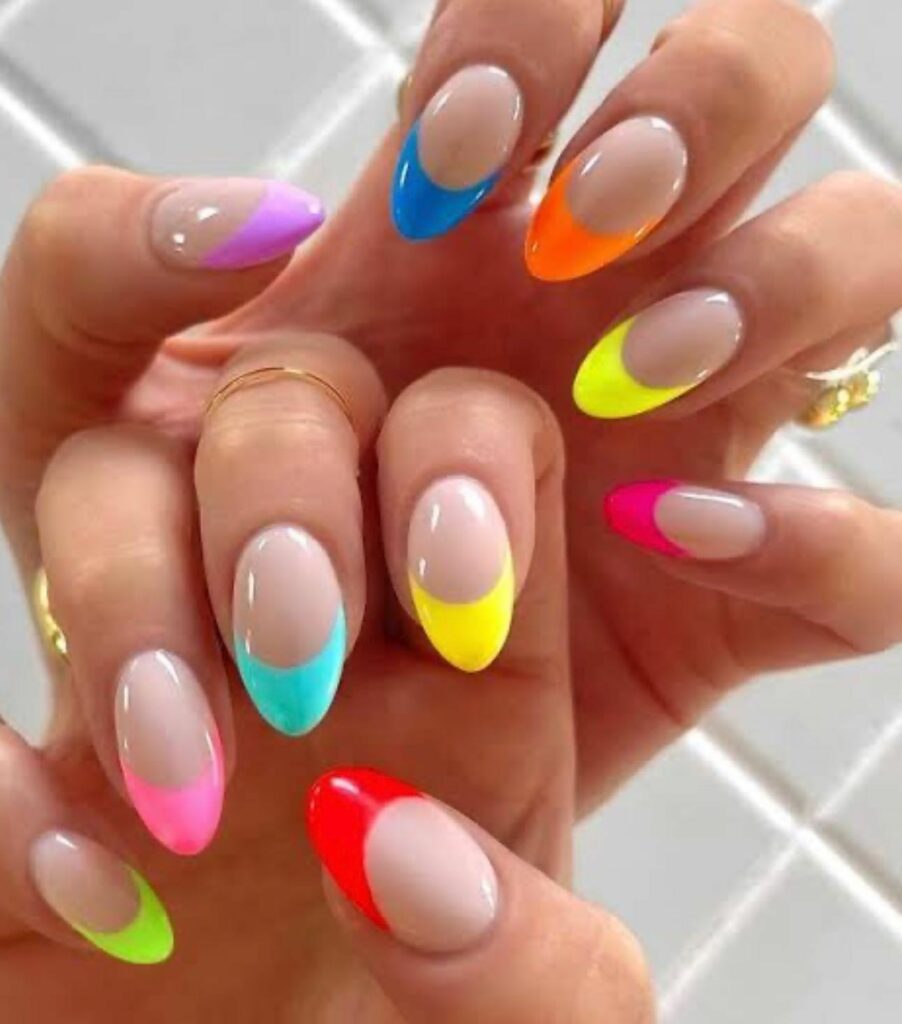 11. Glitter Neon Summer Nails
12. Neon Outline Summer Nails
13. Pink Neon and Zebra Print Nails
14. Neon Orange Summer Flower Nails
15. Bold Blue Neon Summer Nails
16. Hot Pink with Silver Glitter
17. Hot Pink with Green
18. Neon and Gems Summer Manicure
19. Tropical Neon Manicure
20. Shades of Pink Neon Manicure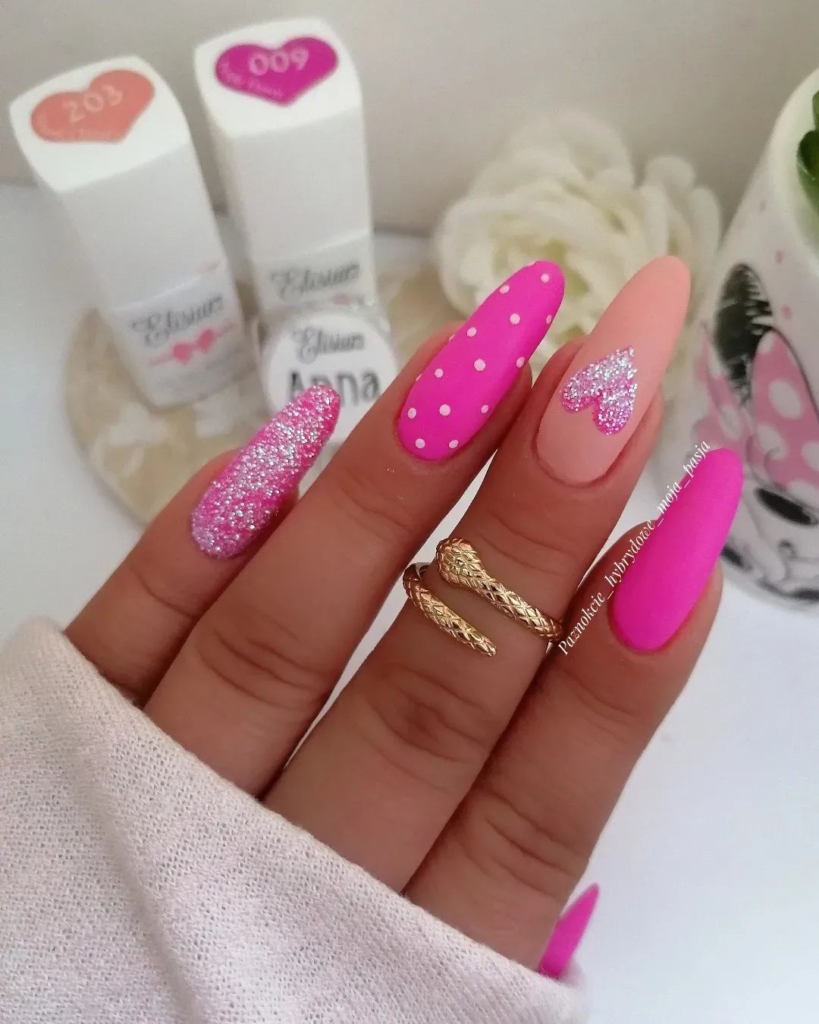 21. Pink and Yellow Neon Manicure
22. Bold Neon Orange Coffin Nails
23. Bright Green Neon Nails
24. Bright Orange Neon Nails with Gemstones
25. Orange and Yellow Neon Ombre Nails
26. Fun Yellow Neon Nails
27. Pink and Yellow Neon Nails
28. Yellow Neon Tiger Print Nails
29. Mixed Color Neon Summer Nails
30. Neon Nail Art Manicure
31. Love Summer Manicure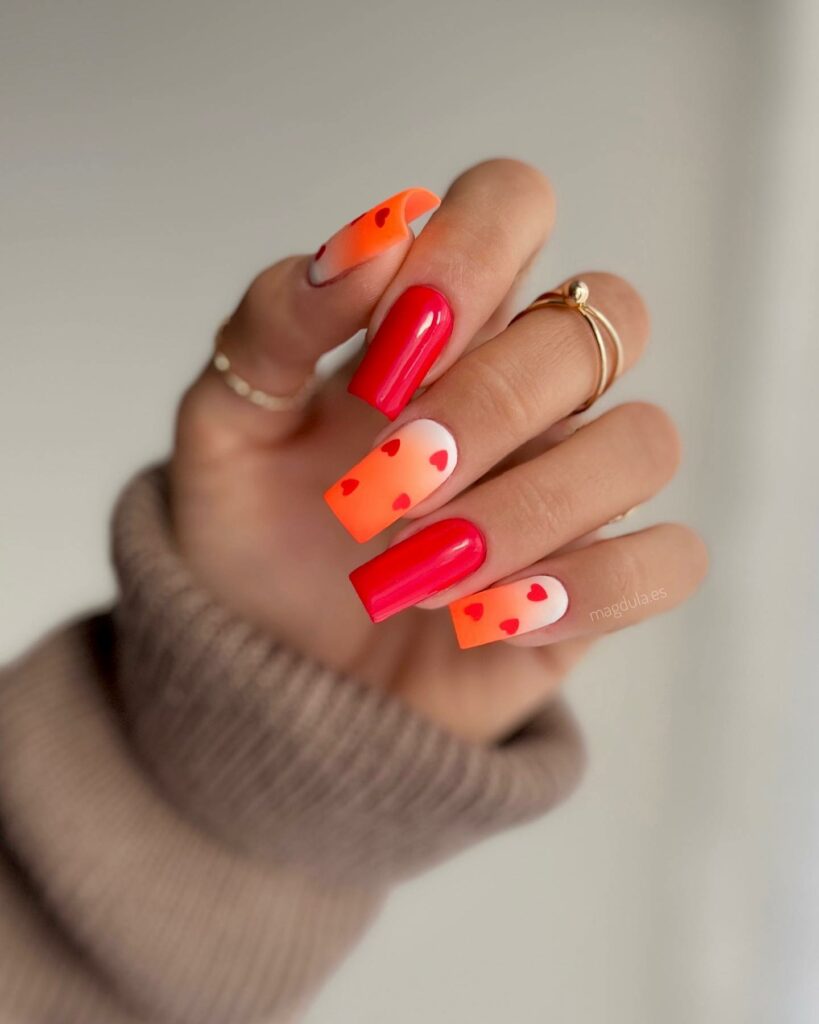 32. Summer Tiger Spots
33. Light Neon Ombre Nails
34. Half and Half Orange Nails