Are you looking for the perfect winter nails? Are you wondering what nail art to choose and what's currently trending?
This article has all the answers you need, including a curated collection of over 35 most beautiful winter nails designs for your inspiration.
Whether you're looking to update your manicure at home or take some photos for your next nail salon appointment, you will find plenty of inspiration for both options.
Winter nails are all about the colors and symbols of the season, including snowflakes, natural motives, trees, geometrical shapes and colors like bright white, beige, shades of grey and even dark blue.
Let's dive in and show you the trends, including a video tutorial and then our photo collection.
2023 Trends for Classy Winter Nails
So what are the hottest trends for winter nails this year?
Here is a roundup of our favorite ones that are making a big splash in 2023:
White on Beige – this timeless look is perfect all year round, but especially for the winter season. Translate the seasonal colors into spectacular nail art and instantly make your manicure season-ready.
Ombre Nails – ombre nails are a huge hit, and for the winter season, they come with pretty color effects featuring colors like white, silver, blue and grey.
Sweater Nails – nope, they are not just for Christmas nails! This pretty nail art starts appearing as soon as October and continues well until the end of February. You can also use them for fall manicures and simply swap them to winter colors for the next season.
Nail Art on Individual Nail – what we call the statement nail – comes with many options to customize and update your manicure really quickly without having all the nails redone.
Glitter and Gold Flakes – the sparkle is not reserved just for Christmas or New Year! You can add a bit of glamour to your winter nail with glittering nail polish or some gold flakes.
Classy Winter Nails: Video Tutorial
This simple video tutorial for winter sweater was created by Gabi Angelique.
The Best Classy Winter Nails Designs for Inspiration
Are you ready to select your favorite nail designs for this winter?
Here is our curated collection of over 30 of the pretties winter nail designs! If you would like to see more ideas from the nail artist, simply click on their Instagram bio under the image.
For more inspiration for winter nail designs, check our Pinterest board with hundreds of different options and don't forget to follow us on Pinterest to stay on top of all nail design trends.
1. Nude Snowflakes
2. Winter Statement Glitter Nail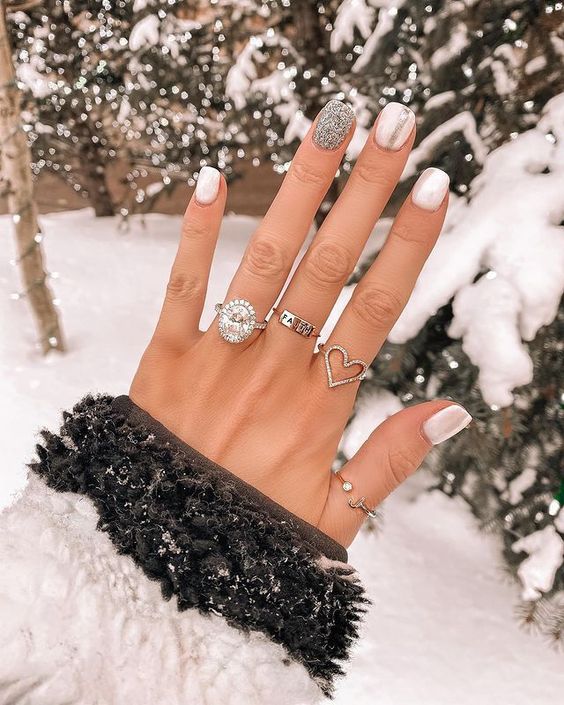 3. Pretty Beige and White Winter Nails
4. Classy White Winter Manicure
5. A Touch of Glitter for the Tips
6. Ice Blue Manicure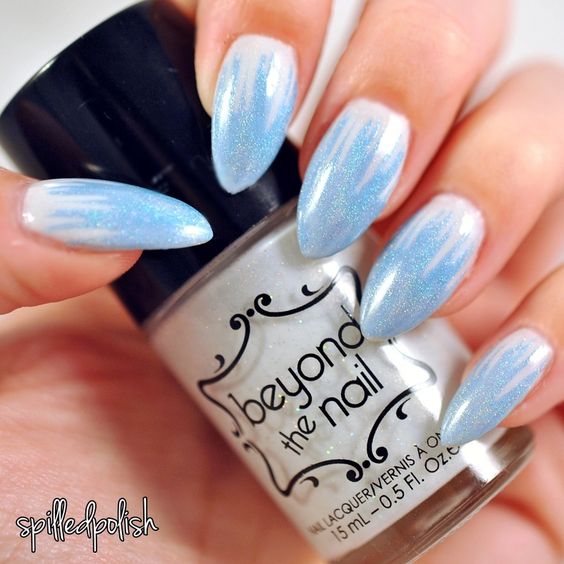 7. Ice Queen Inspired Manicure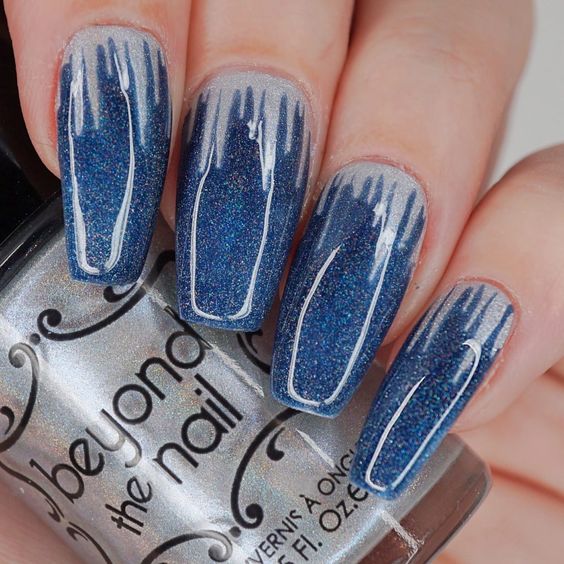 8. Stylish in Pink and Black
9. Baby Blue Winter Nails
10. Purple with a Sparkle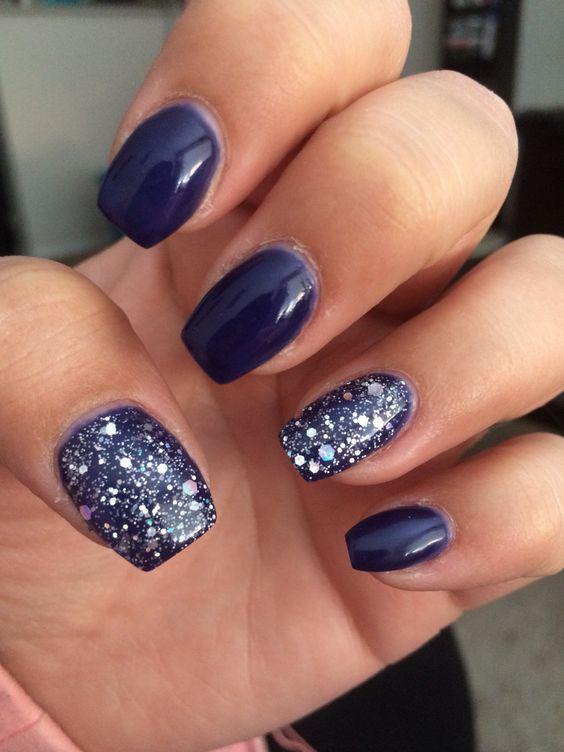 11. Baby Blue Glitter Nails
12. A Winter Touch of Gold
13. Frozen Princess Nails
14. Statement Sweater Nail
15. Pretty in White and Glitter
16. Shades of Grey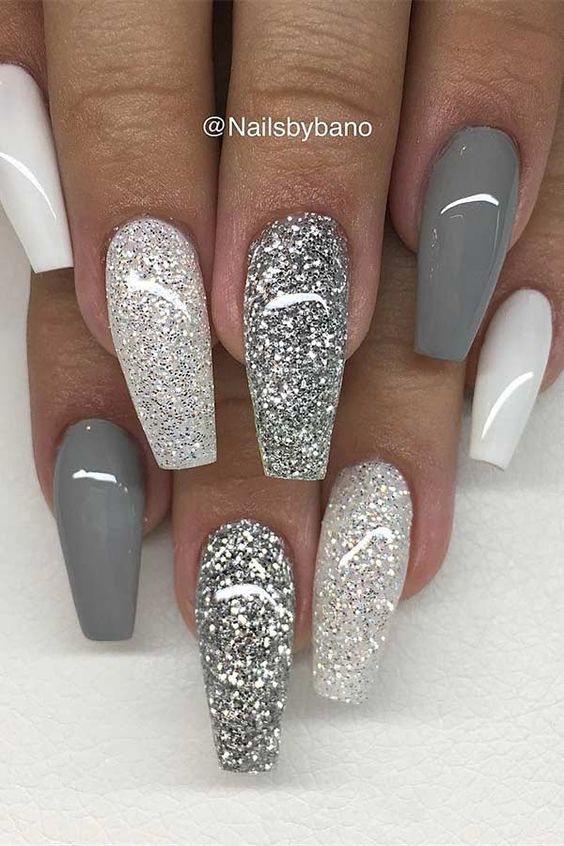 17. Grey & Glitter Nails
18. Nude Ombre Winter Nails
19. Simple Grey Winter Nails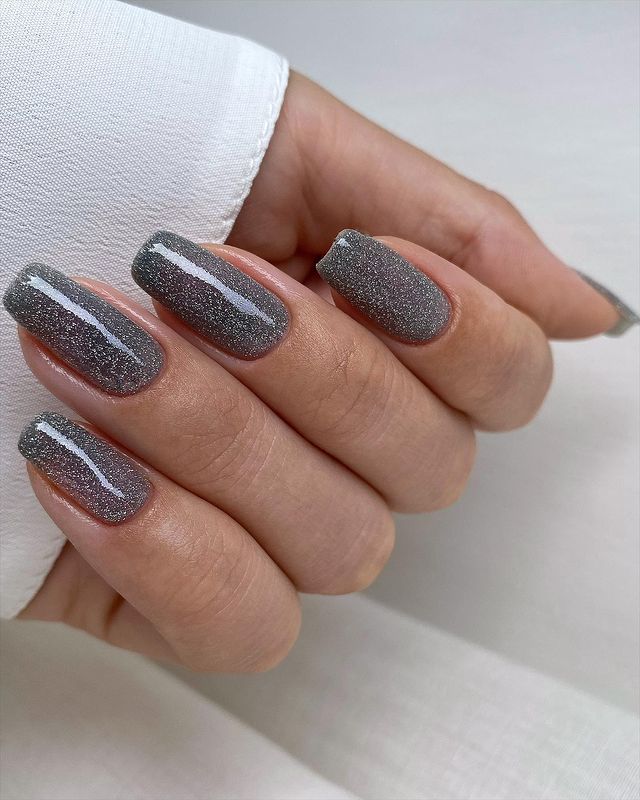 20. Gold Flake Winter Nails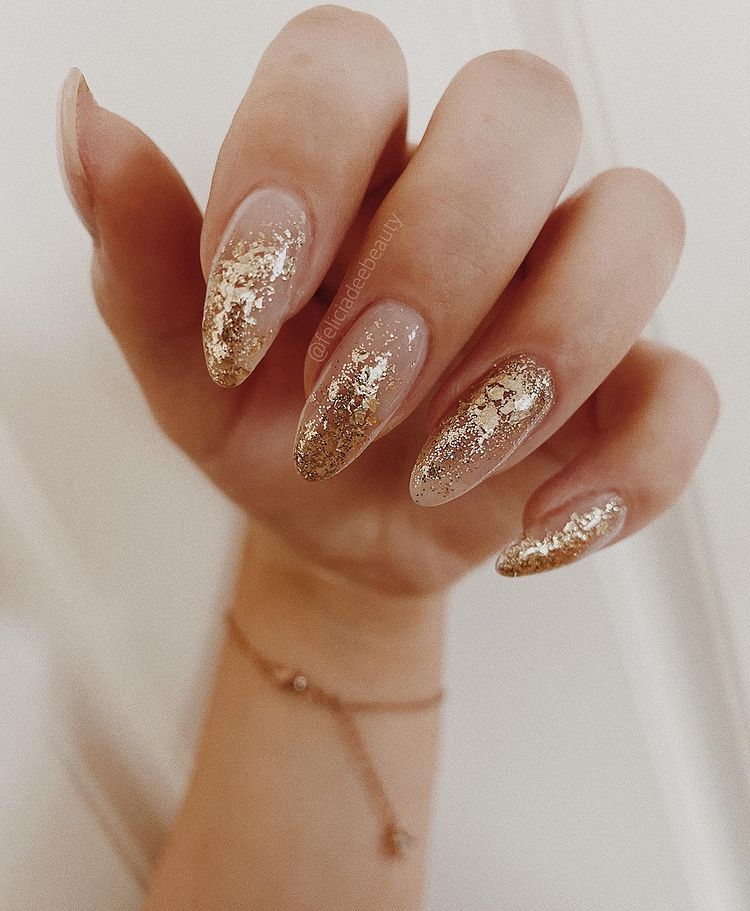 21. Classy Burgundy Winter Nails
22. Individual Design Natural Tone Nails
23. Ice Kissed Nails
24. Simple Classy Winter Nails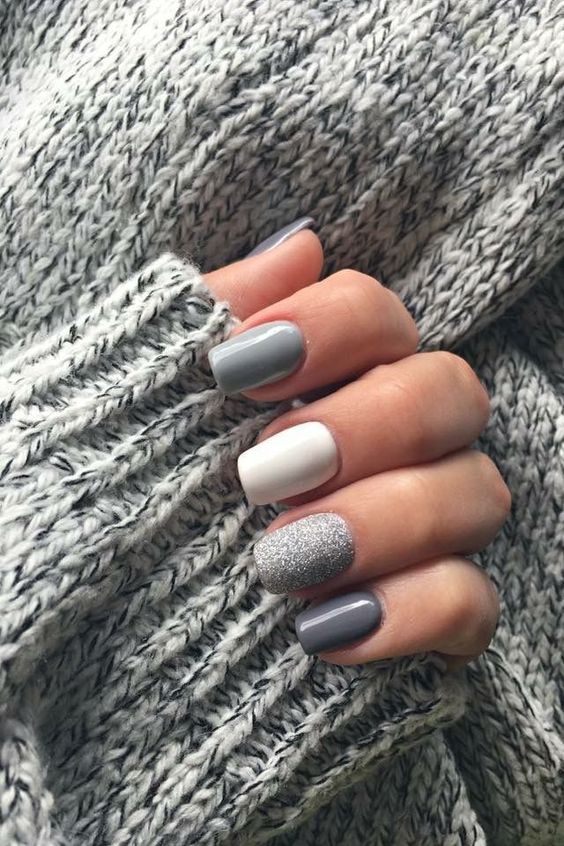 25. Blue Snowflakes
26. Milky White Winter Nails
27. Glitter Kissed Winter Nails
28. Bet on Red for Winter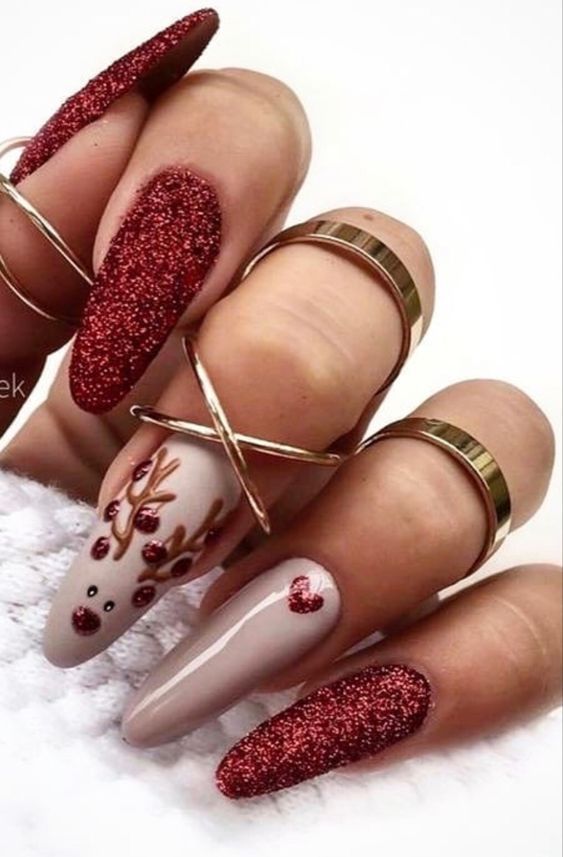 29. Stylish Striped and Nude Nails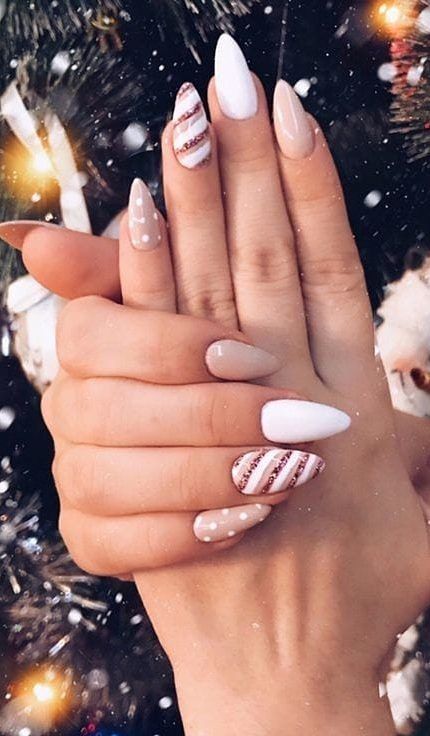 30. Festive Look in Grey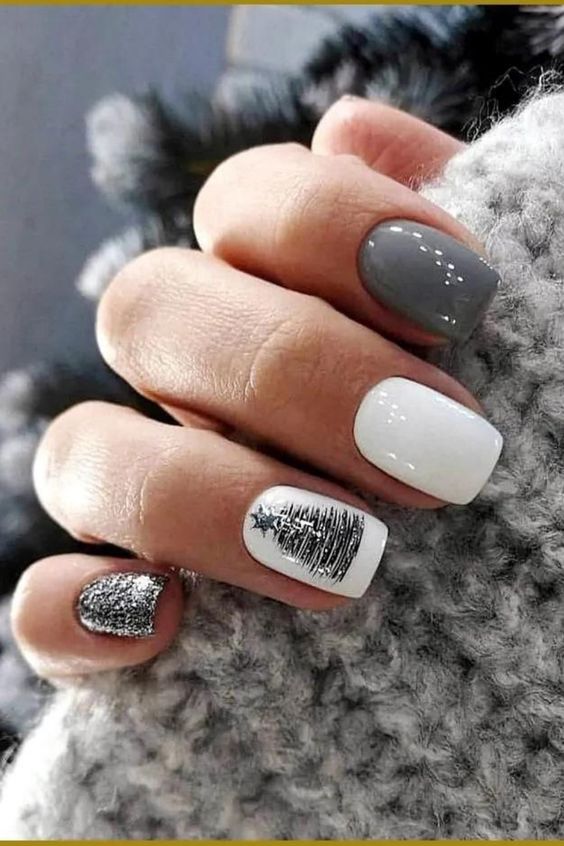 31. Elegant Sparkly Tips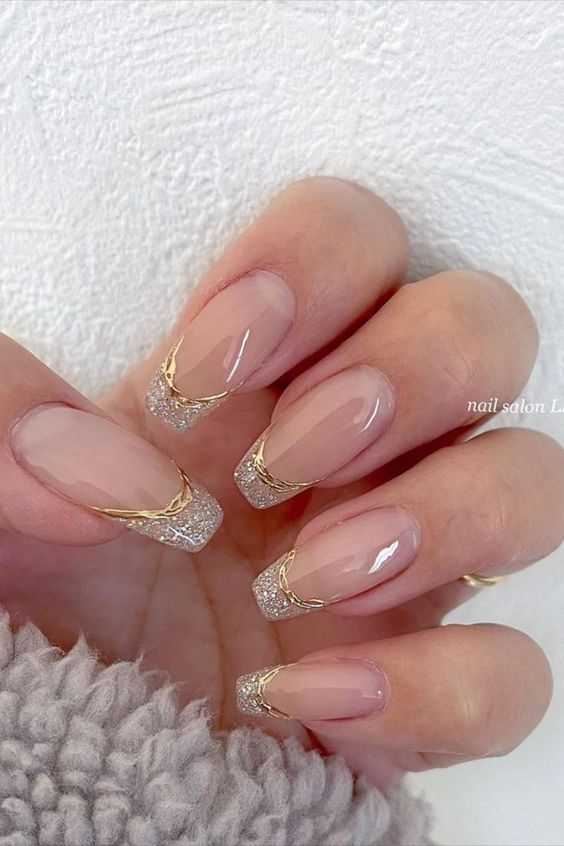 32. Matte Grey Look
33. Rose Gold with Sparkle
34. Blue and Grey Winter Nails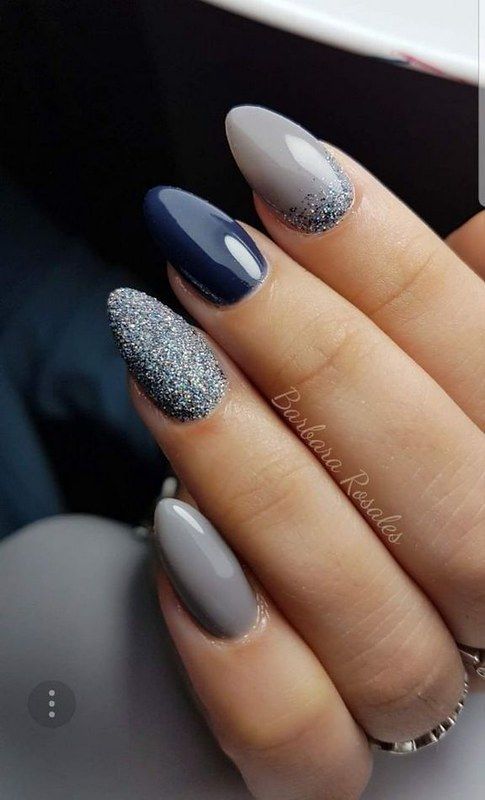 35. Elegant Beige Winter Nails
36. Classy Pink and Grey Winter Nails