Pink nail polish is one of the all-time most popular colors for manicures – it's super versatile and works for any season, looks amazing on any nail shape or nail length, and best of all – makes us feel very feminine!
If you also love a good pink manicure, we have prepared this roundup of the cutest dark pink nails in a variety of designs and styles. Whether you're looking for a 'stand out from the crowd' look for your long coffin nails, something natural and elegant for your almond nails, or are struggling to find a design that would work with short natural nails, you will find plenty of ideas and inspiration in this article!
Head down below where you will find a selection of the 40 best designs, to inspire your next trip to the nail salon! Enjoy!
Video Tutorial: Dark to Light Pink Ombre Nails
If you're looking for a simple way to recreate one of these looks at home, here is a step-by-step tutorial for gorgeous ombre nails featuring two shades of pink!
Trending Designs & Styles for Dark Pink Nails
So what's popular and trending in 2023? Below are some of the hottest trends we identified on social media for this pretty feminine manicure:
Gradient dark pink nails with 5 different nail polish shades – an easy manicure you can do at home
Dark pink French tips – look the best on longer nails, and it's one of the easier manicures you can also achieve at home
Floral and Botanical art print – a pretty way to add some contrast to your nails
Stripe nails – adding silver or gold stripe to your pink manicure is a simple way to elevate it and transform your manicure to party-ready look
Gold or Silver foil nails – if you're adding gold or silver, the main rule is not to overdo it and feature it only on a few nails, in a small amount
Glitter nails – for that extra sparkle, add one or two nails with glitter nail polish in the shade of dark pink
Geometric shapes – a very pretty style that's easiest to achieve in a nail salon
Full coverage single color nails – if you found a shade of dark pink nail polish you adore, why not keep it simple and make it stand out by using just a single shade on all your nails
40 Cute Ideas for Dark Pink Nails
Are you ready to select a pretty design for your next manicure?
Check out this roundup of the best ideas for pretty dark pink nails, in a variety of styles and designs. If you need even more inspiration, head over to our Pinterest account where we save hundreds of new nail design ideas each week.
1. With Silver Glitter
2. Dark Pink Nails with Gems
3. Simple Elegant Dark Pink Almond Nails
4. Dark Pink French Tip Nails
5. Dark Pink Marble Nails
6. Silver Stripe Dark Pink Nails
7. Valentine Inspired Dark Pink Nails
8. Love Sign Dark Pink Nails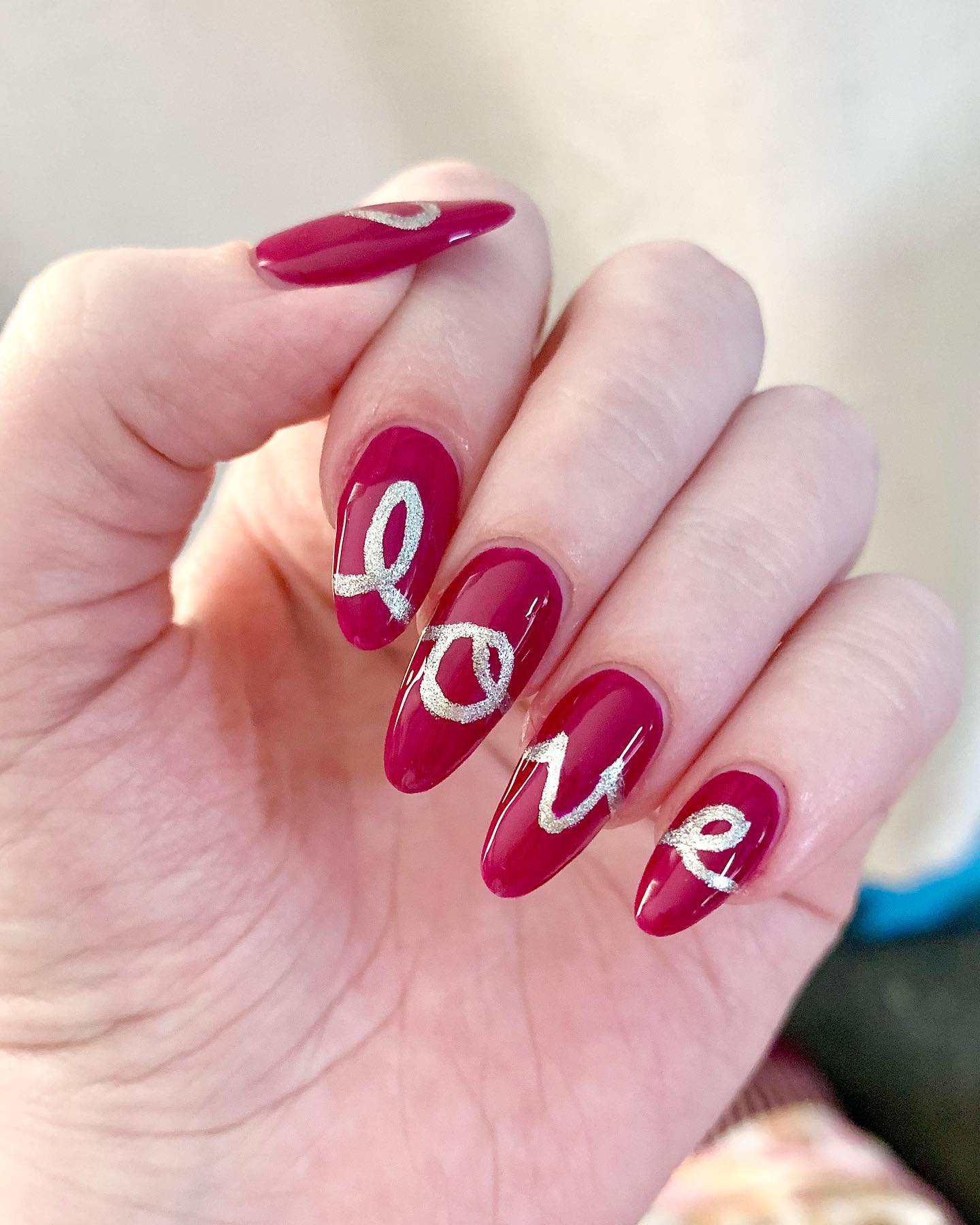 9. Dark Pink Nails with Gold Foil
10. Short Dark Pink Nails with Gold Foil
11. Dark Pink Nails with Black Glitter
12. Mismatched Dark Pink Nails
13. Half and Half Design Dark Pink Nails
14. Two Tone Dark Pink Nails
15. Glitter and Dark Pink Nails
16. Gemstones on Dark Pink Nails
17. Leopard & Flowers on Dark Pink Nails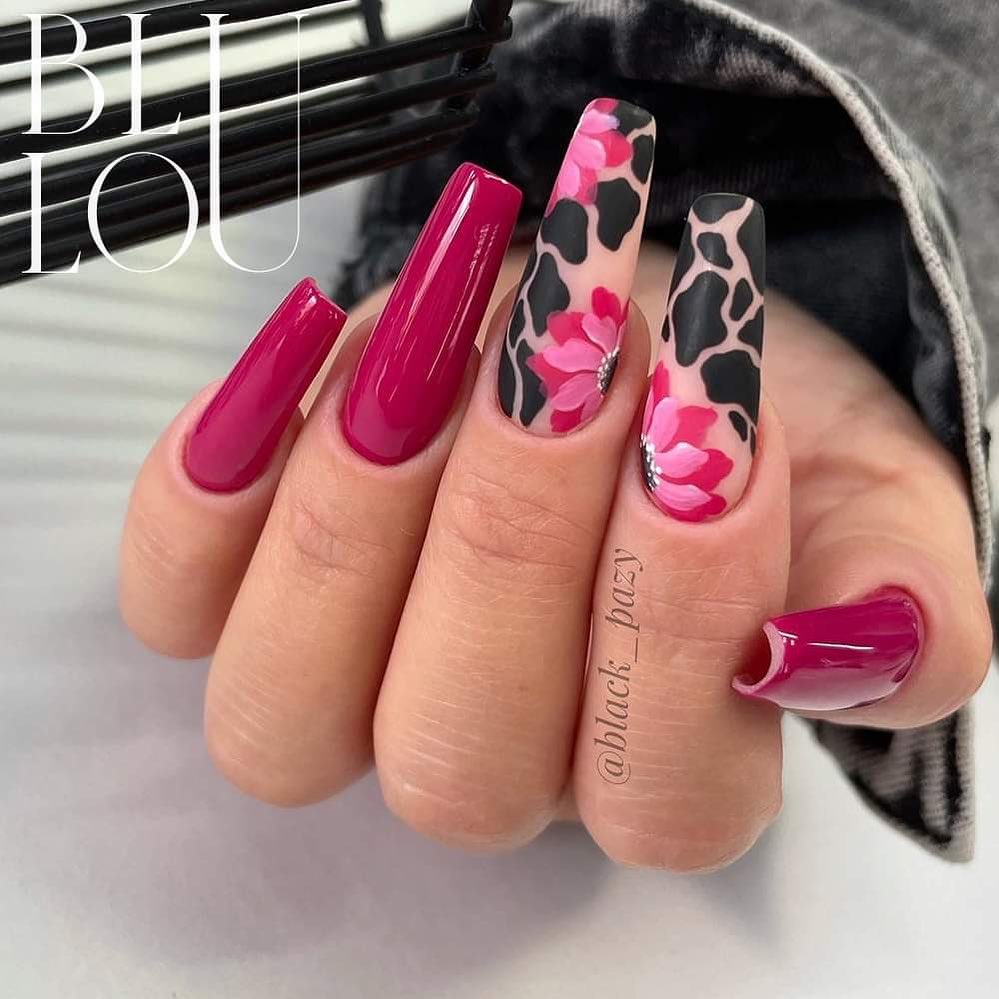 18. Short Feminine Dark Pink Nails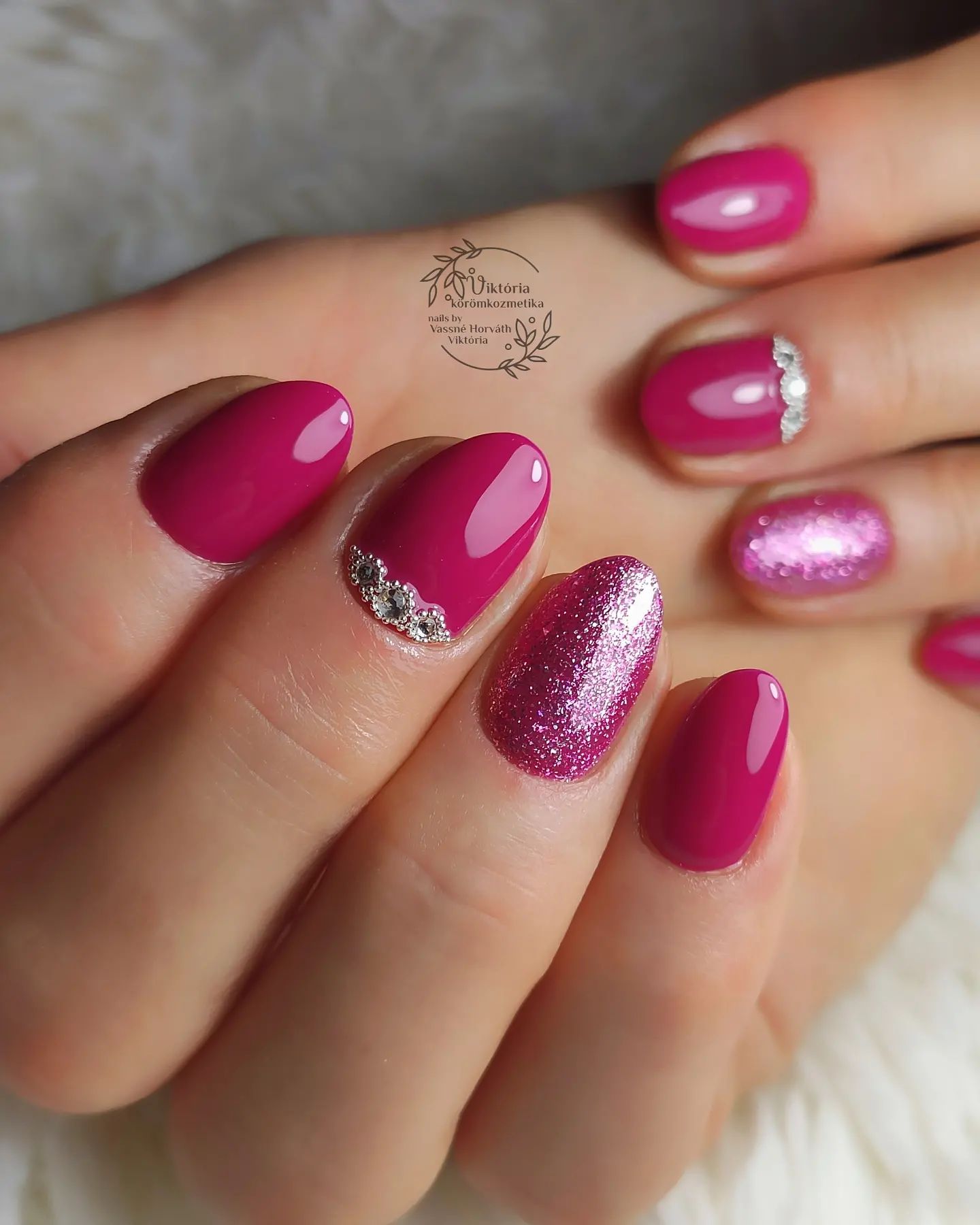 19. Neon Yellow and Dark Pink Nails
20. Pretty Dotted Long Dark Pink Nails
21. Dark Pink Coffin Nails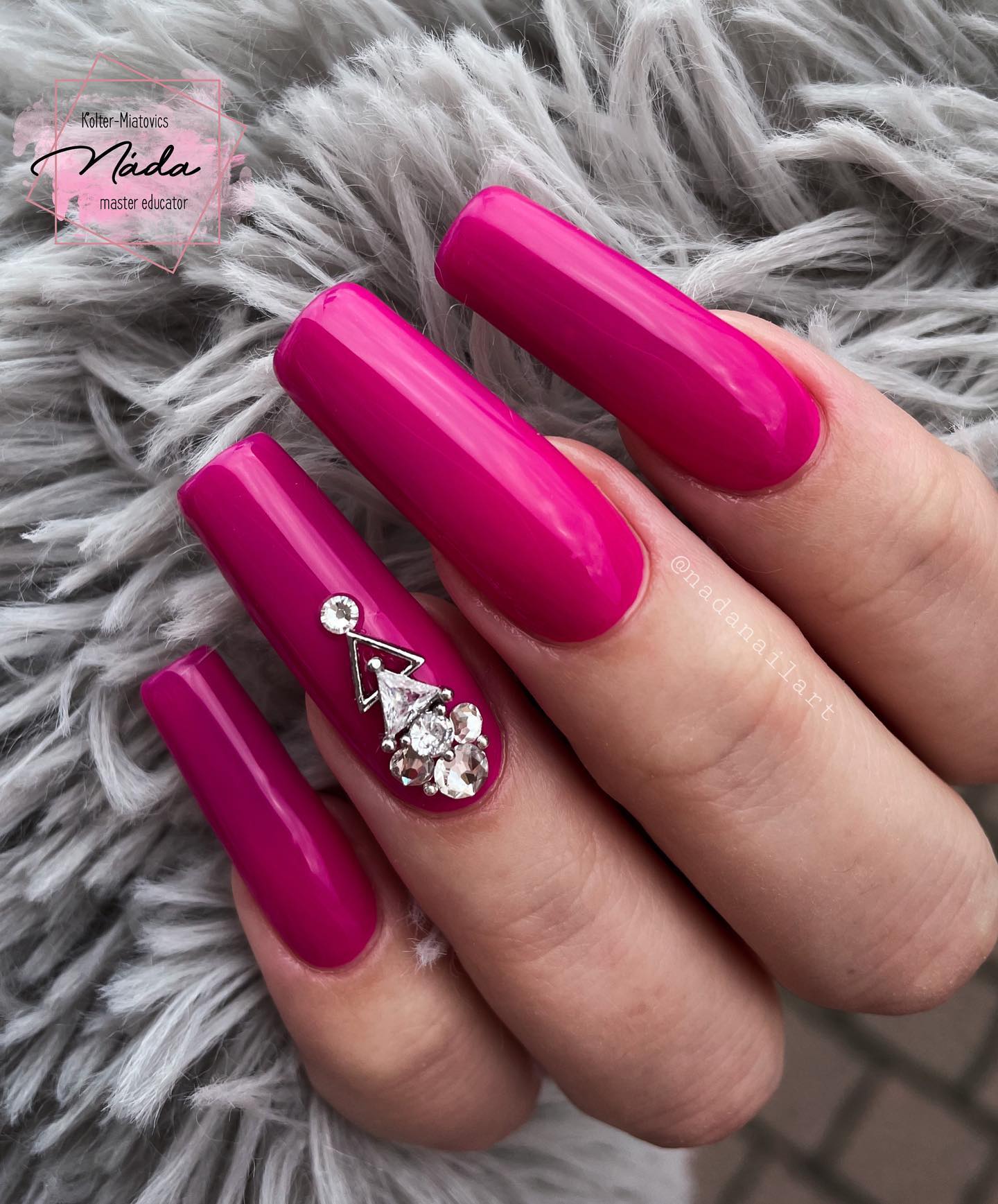 22. Marble Dark Pink Coffin Nails
23. Simple Elegant Dark Pink Coffin Nails
24. Short Marble Dark Pink Nails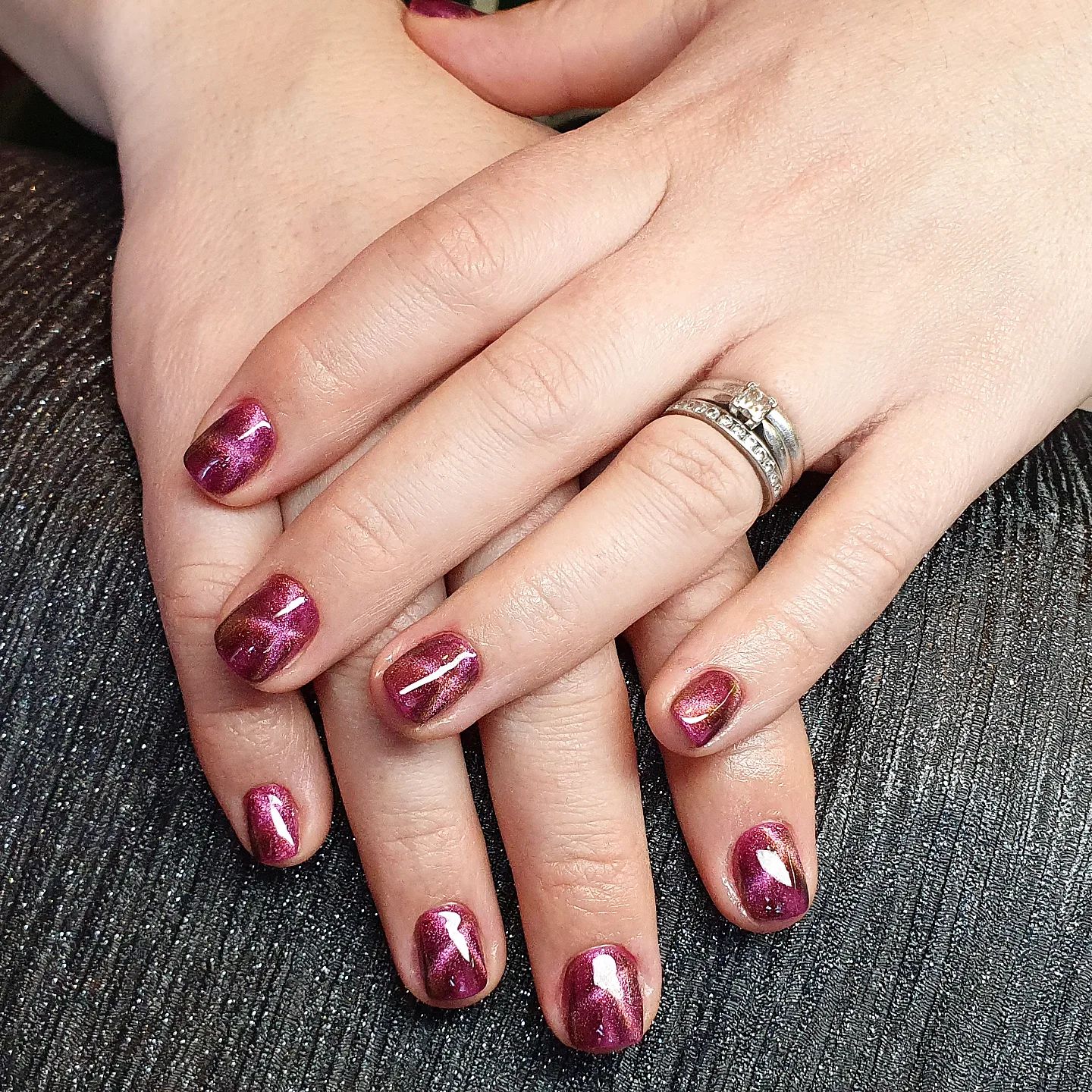 25. Purple Haze Dark Pink Nails
26. With Silver Foil
27. With Gold Glitter
28. With Outlines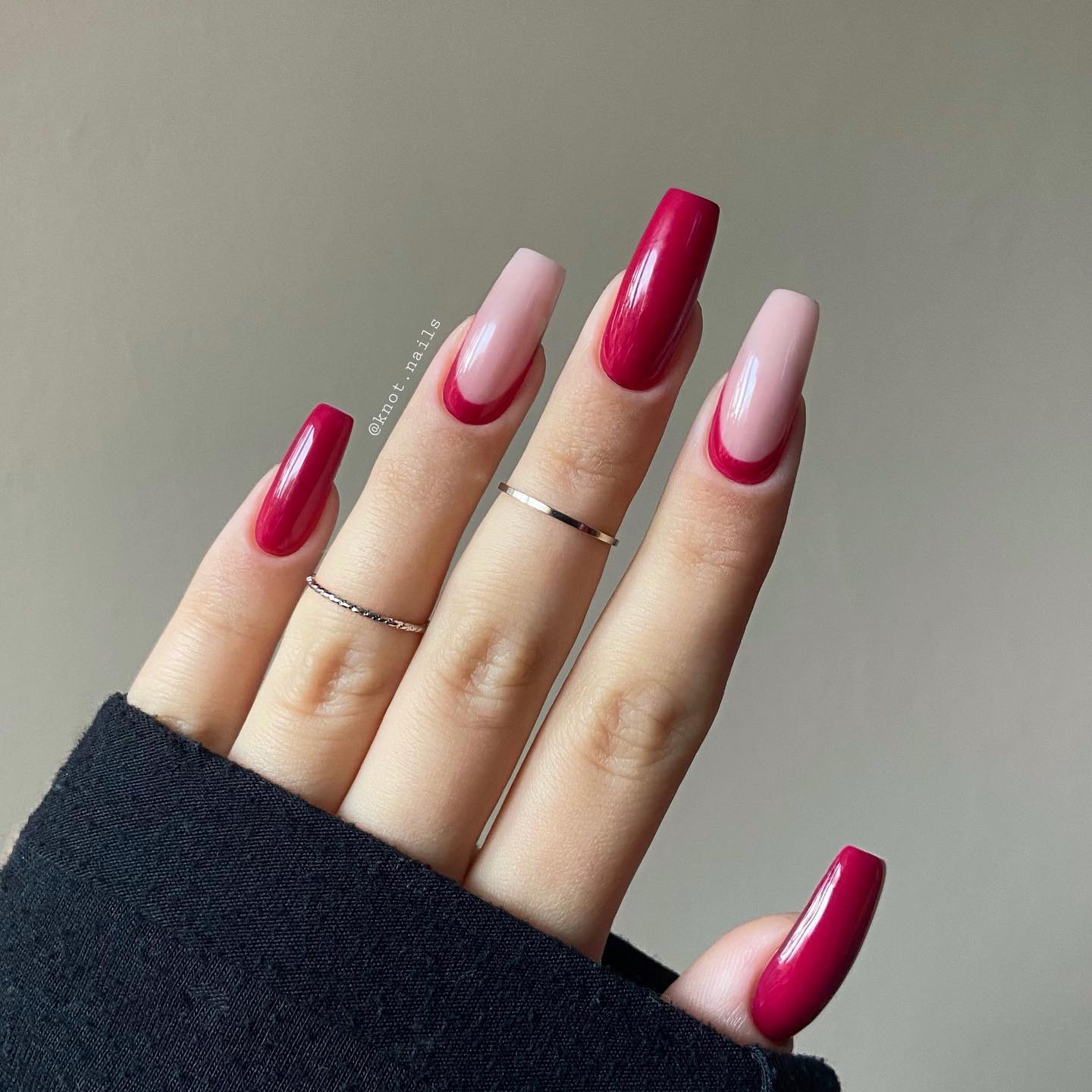 29. Plain and Glitter Nails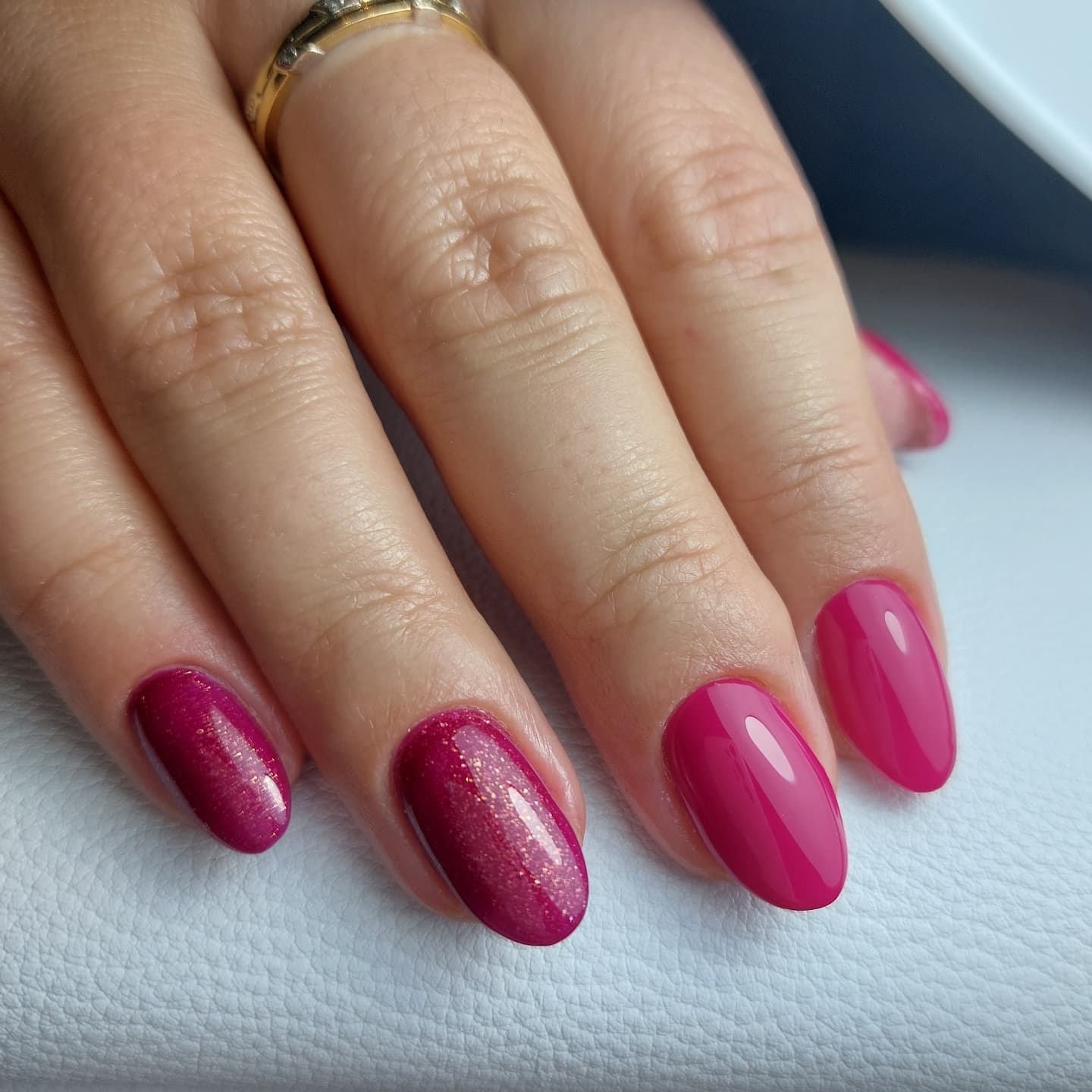 30. Geometric Shapes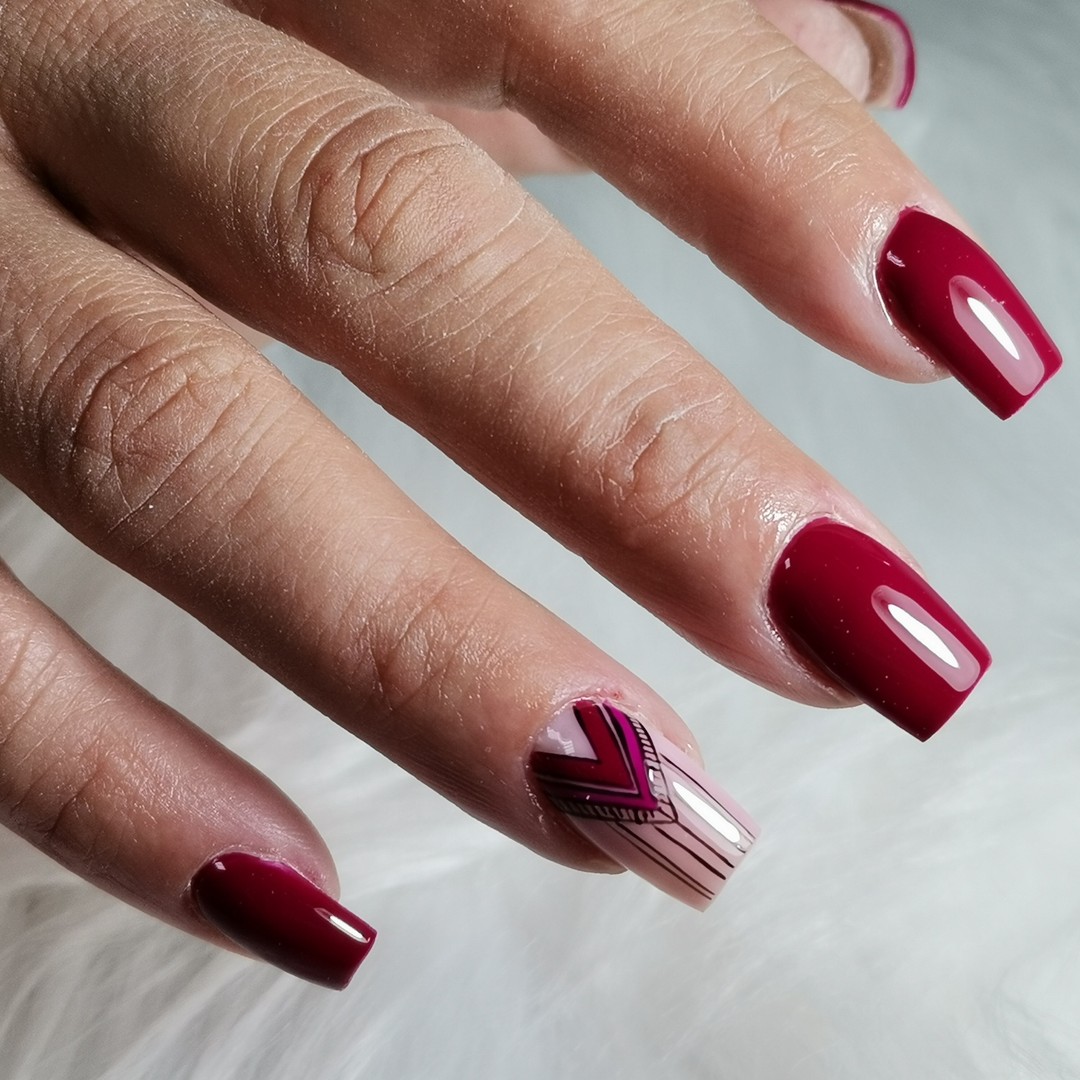 31. Oriental Inspired Nail Art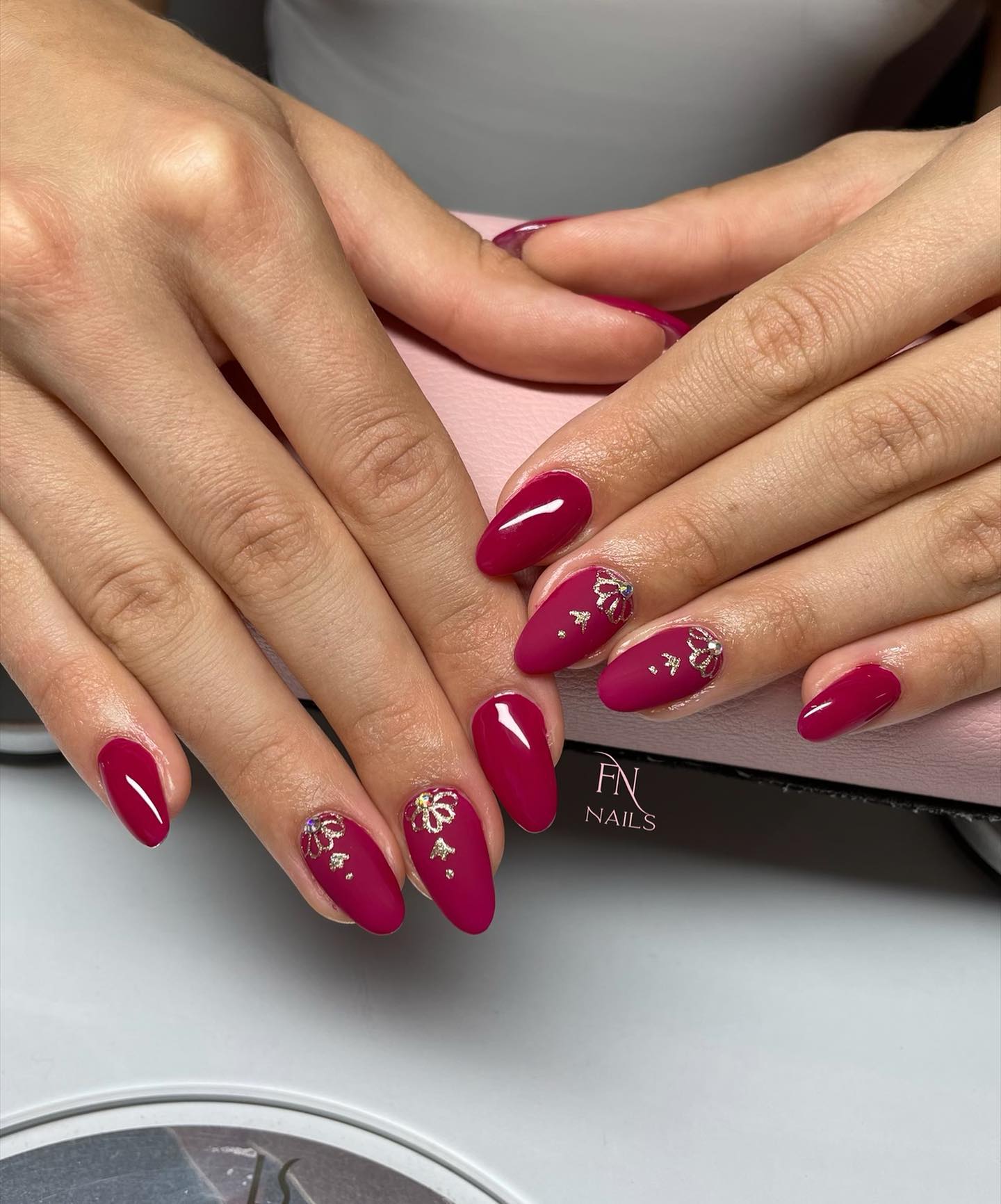 32. Long Stiletto Nails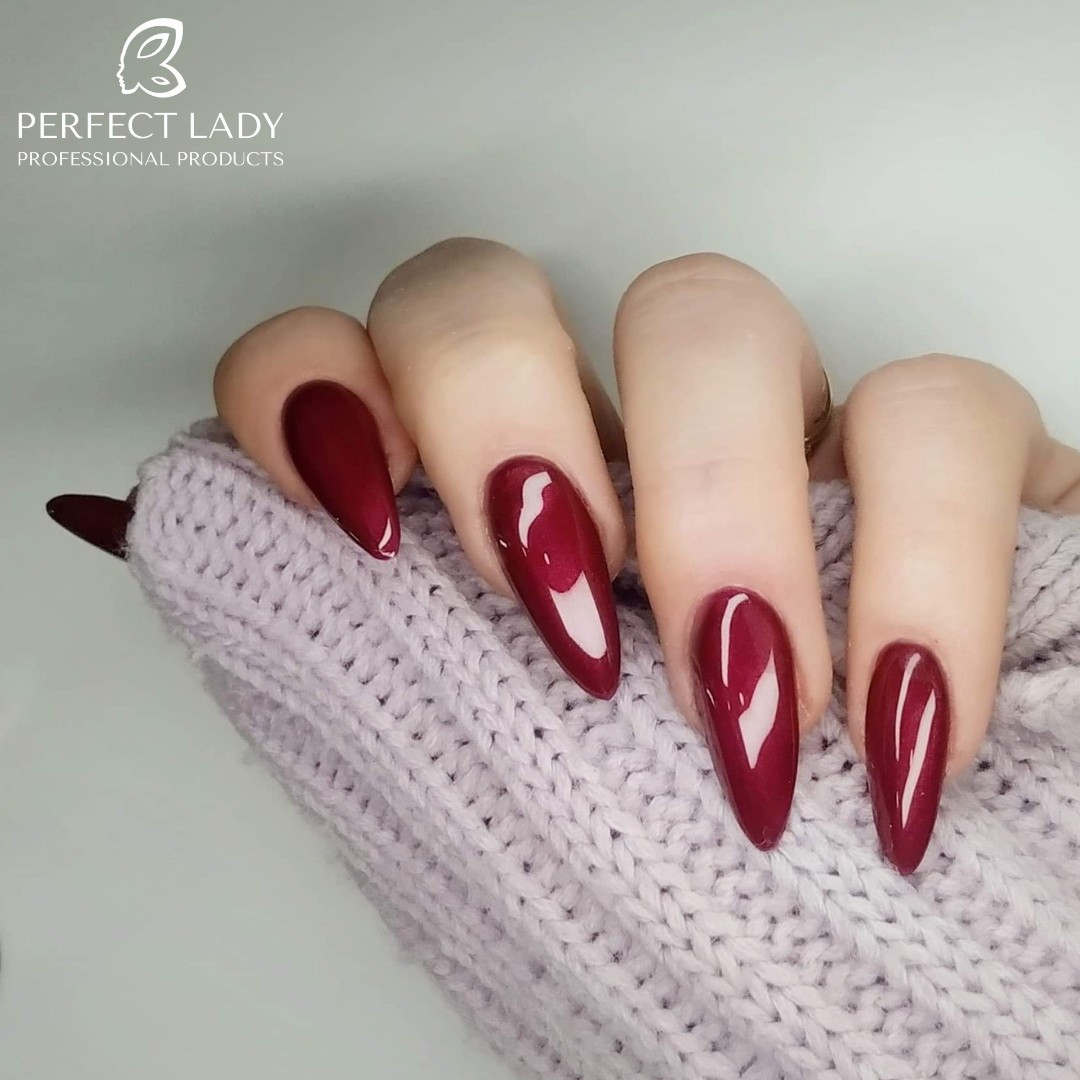 33. Short Glitter Manicure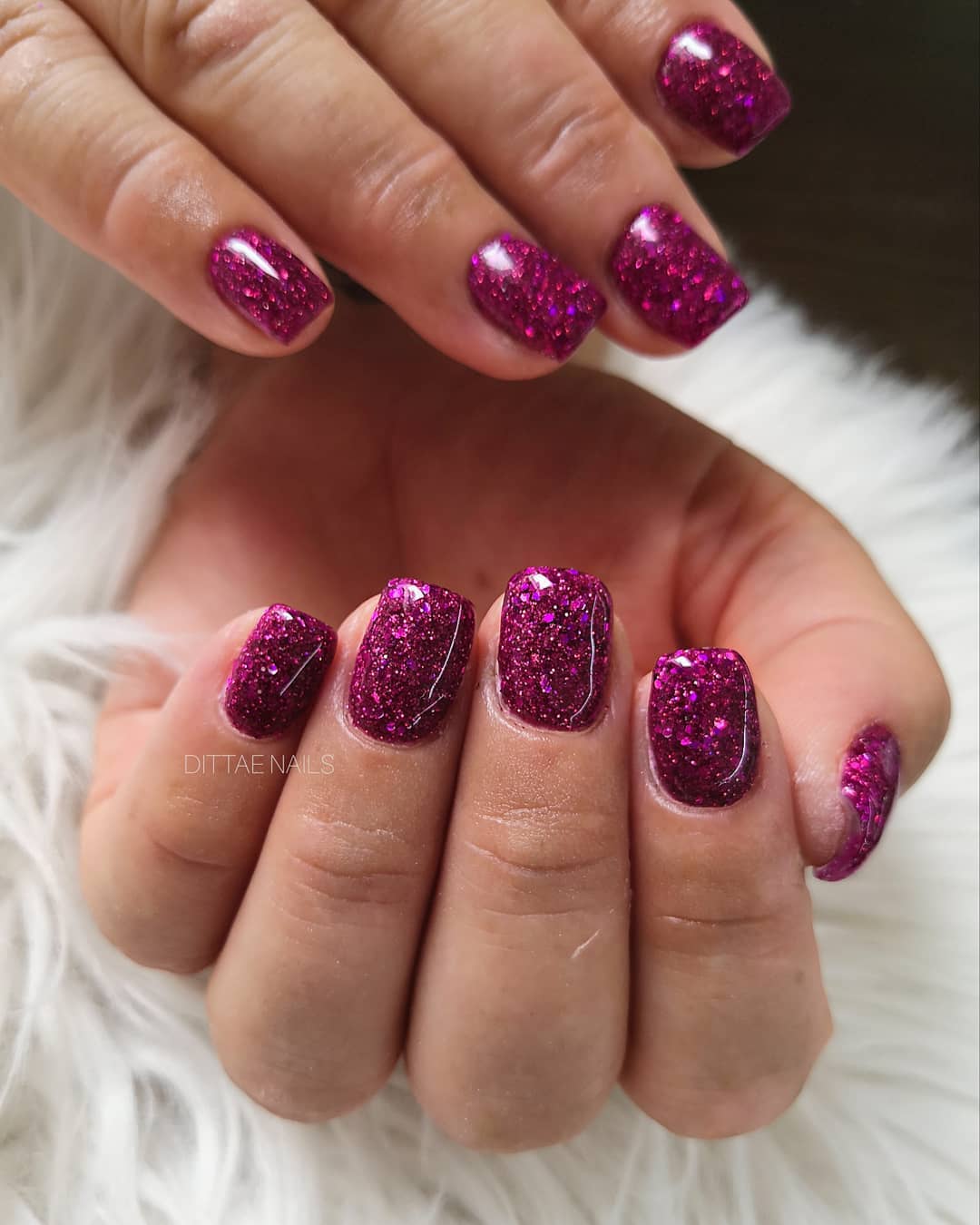 34. With Zebra Stripes
35. Neon Dark Pink Nails with Marble Effect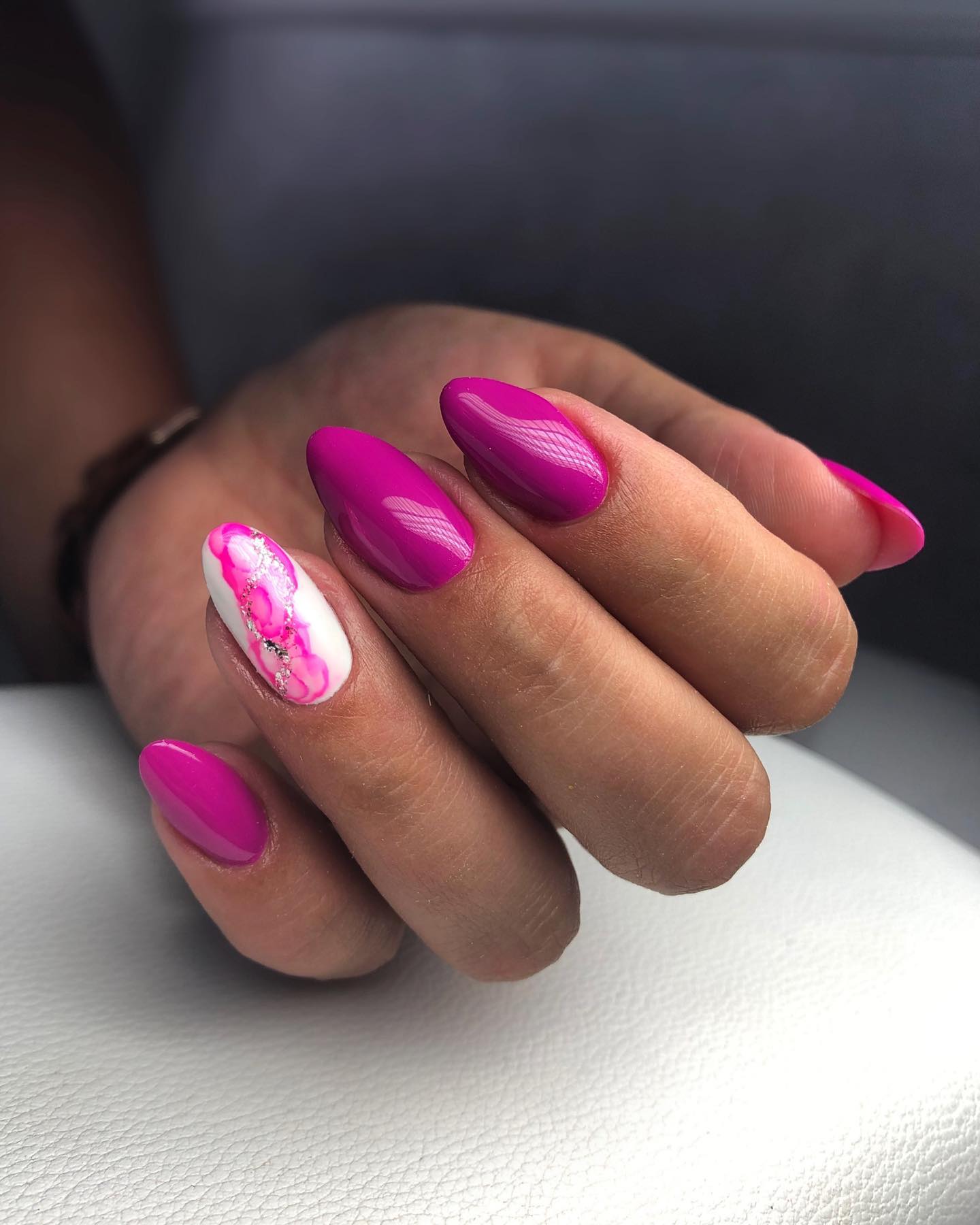 36. Long Dark Pink Nails with Glitter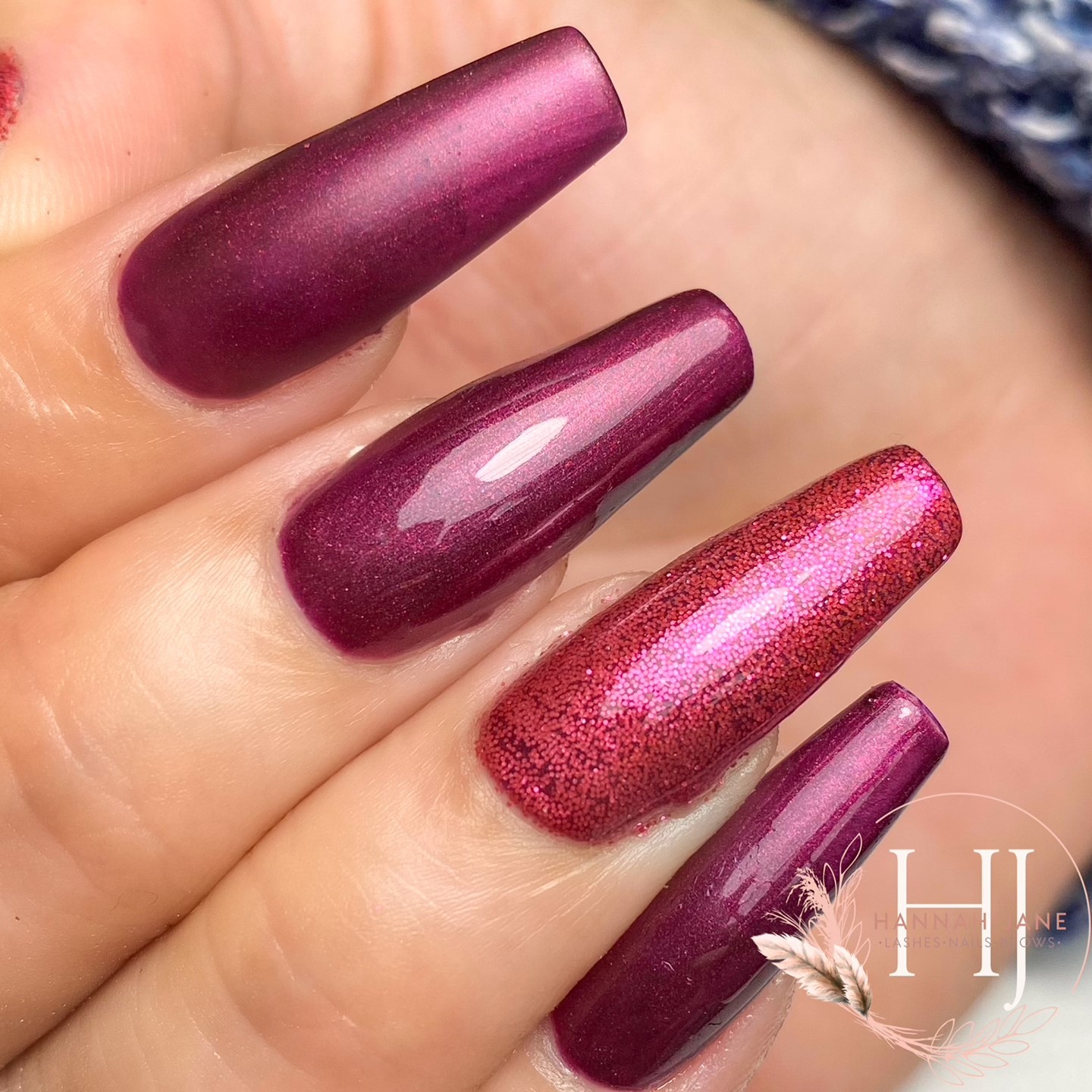 37. Mismatched Manicure with Black & White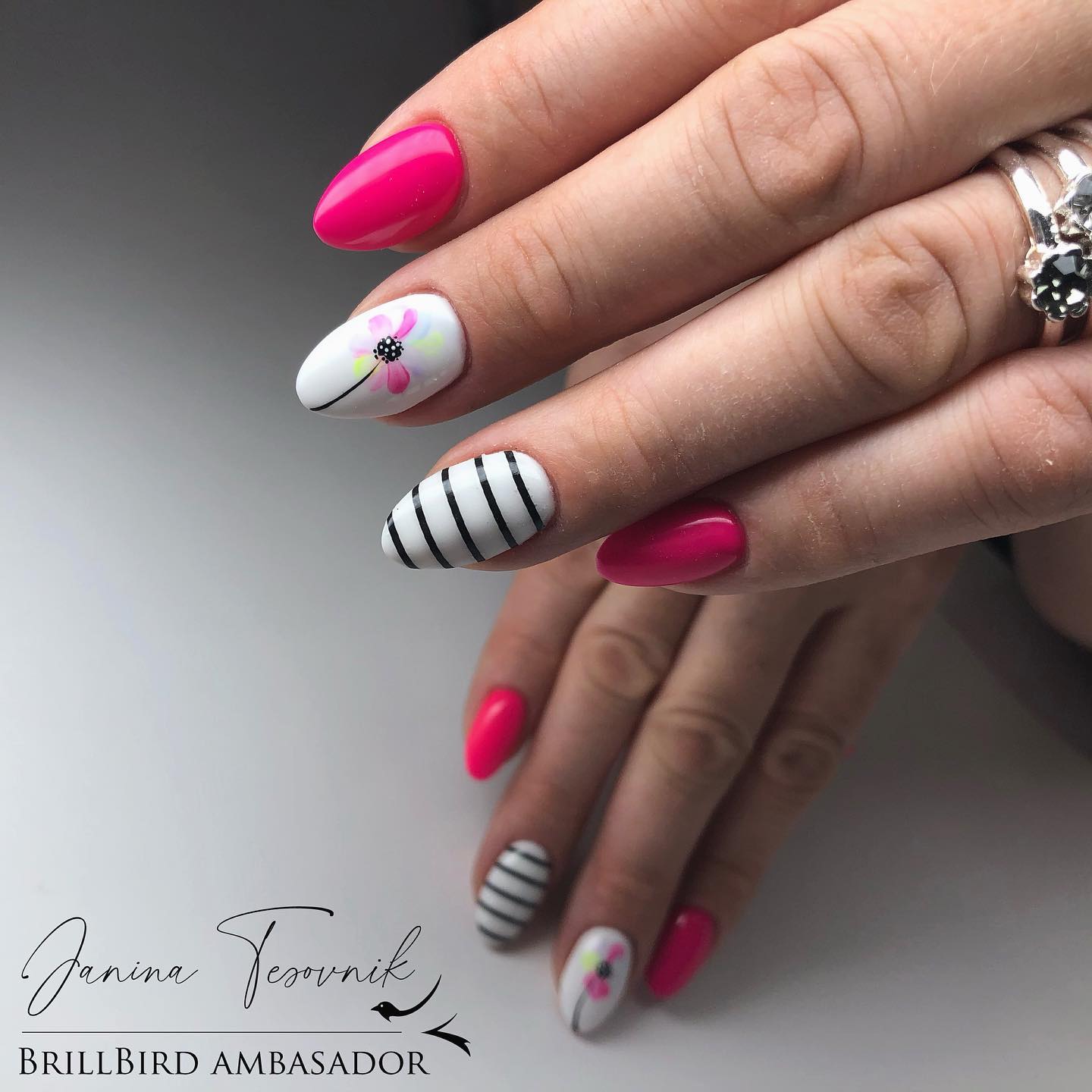 38. Long Bright Glitter Coffin Nails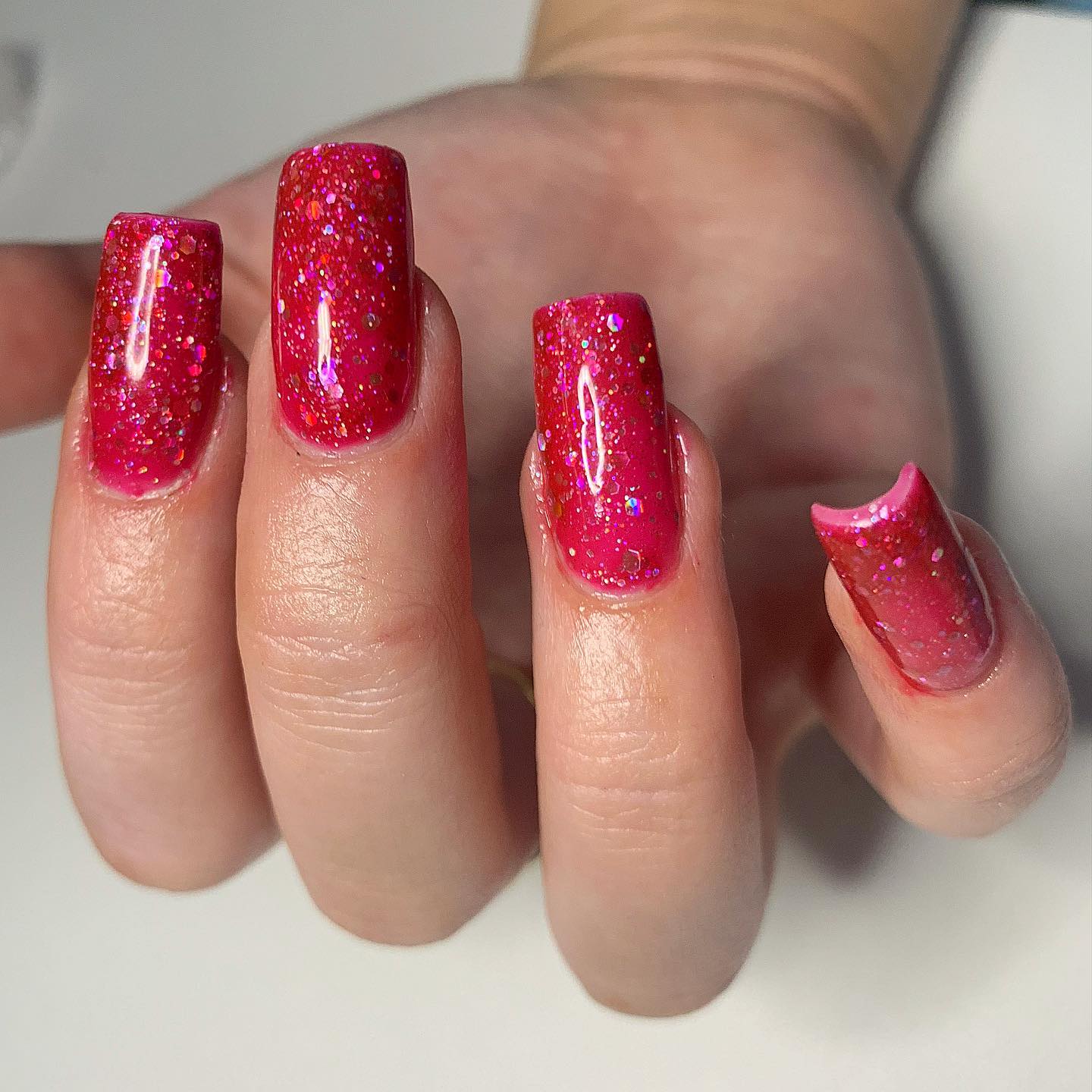 39. Side Ombre Coffin Nails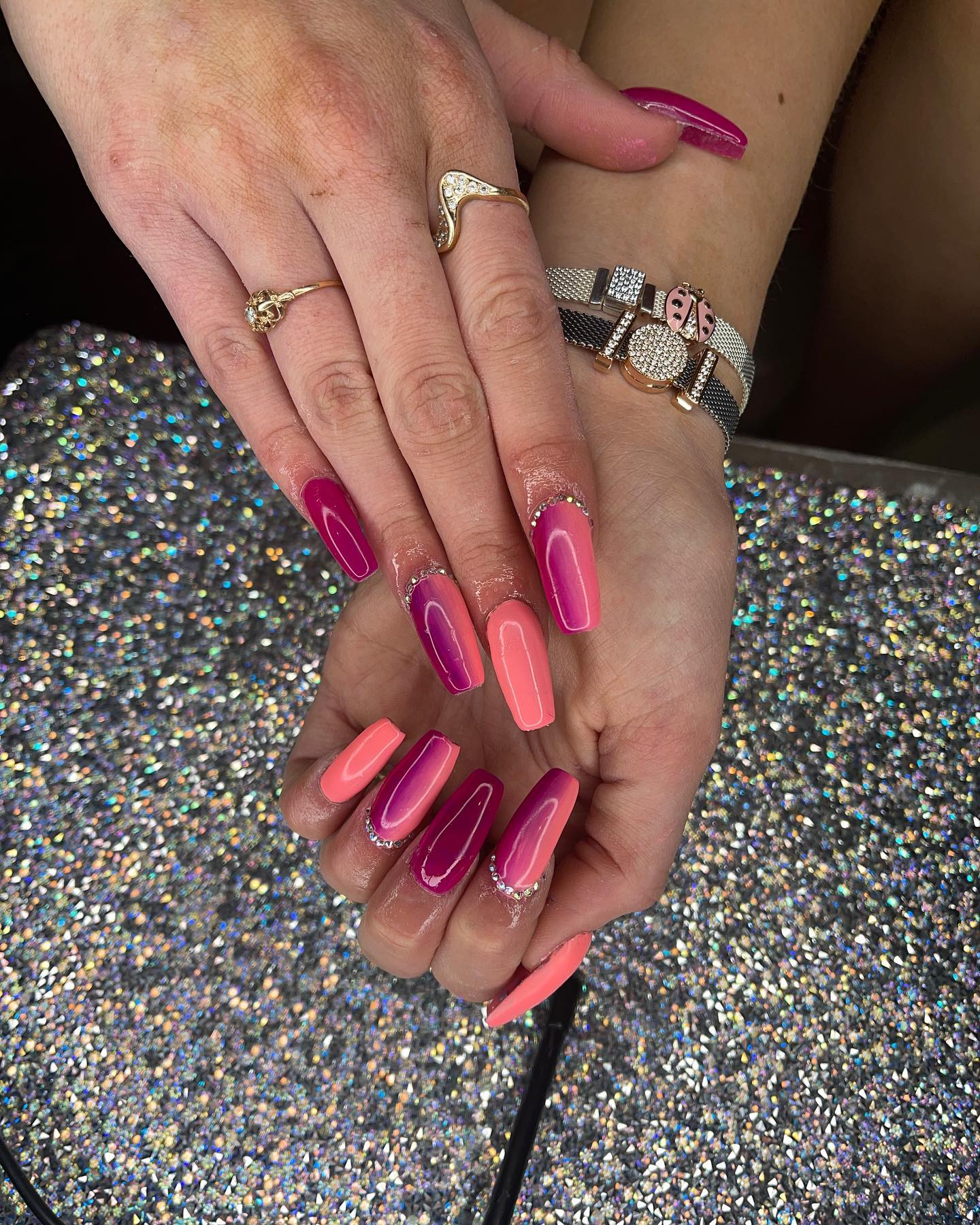 40. Glitter and Ombre Nails