If there is one color that will definitely make you stand out from the crowd, it's neon blue!
In this article, we have curated a collection of over 30 best ideas for neon blue nails to give you lots of options and inspiration for your next manicure!
Remember that blue is not reserved just for the winter season, in fact, it's a very popular color in the summer too. With so many neon shades of blue to choose from, you have lots of options to create a nail design and manicure that's unique just to you.
When using neon blue nail polish, remember that less is often more – keep it simple and don't introduce any complicated nail art or too many colors which would make your hands look very busy and overdone. A skilled nail artist will be able to point you in the right direction in terms of the look you're looking to achieve.
Below you will find a roundup of the hottest trends for this manicure from social media, a simple video tutorial you can follow at home, and finally our curated collection of the best examples for using neon blue nail polish. Enjoy!
Video Tutorial: Neon Blue Nails
If you would like to try creating a simple manicure at home, check out this tutorial where you will find step by step instructions.
2023 Trends for Neon Blue Nail Designs
So what is hot and trending in 2023? Here is a quick roundup of the styles we're seeing over and over on social media:
Gradient nails with shades of neon blue or mixed with other color
Geometric shapes on blue nails
Neon blue French tip nails
Neon blue ombre nails
A simple stripe on neon blue nails
Outline with gold or silver nail polish
Simple single-tone manicure
Mismatched look with a variety of different nail design styles
37+ Ideas for Neon Blue Nails
Are you ready to pick your favorite looks?
Below you will find over 30 ideas for this pretty striking manicure, and if you need even more inspiration, head over to our Pinterest profile where we save dozens of new trending nail ideas daily.
1. Simple Classic Neon Blue Nails
2. Neon Blue Nails with Gems
3. Zebra Stripe Neon Blue Nails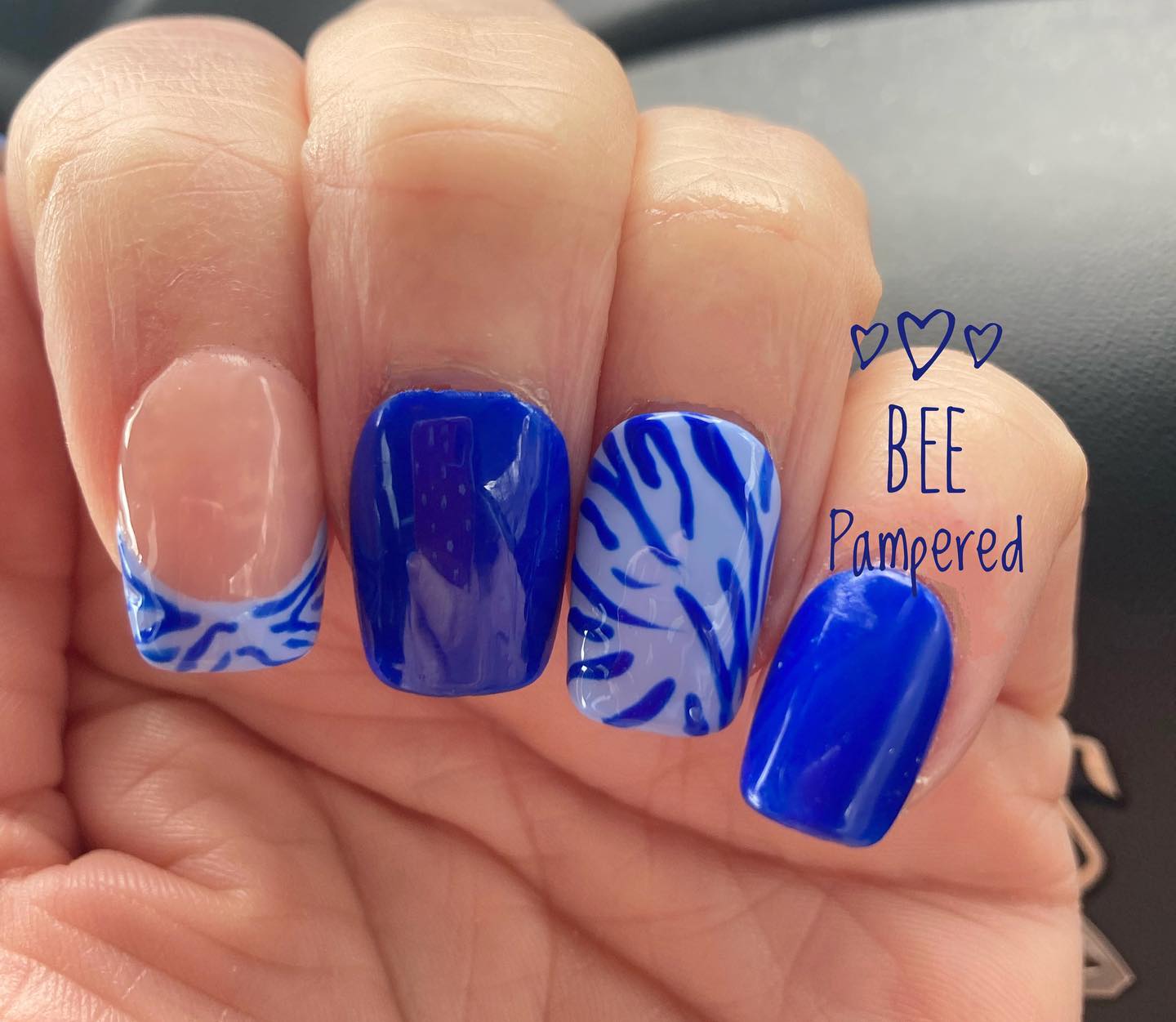 4. Greek Inspired Neon Blue Nails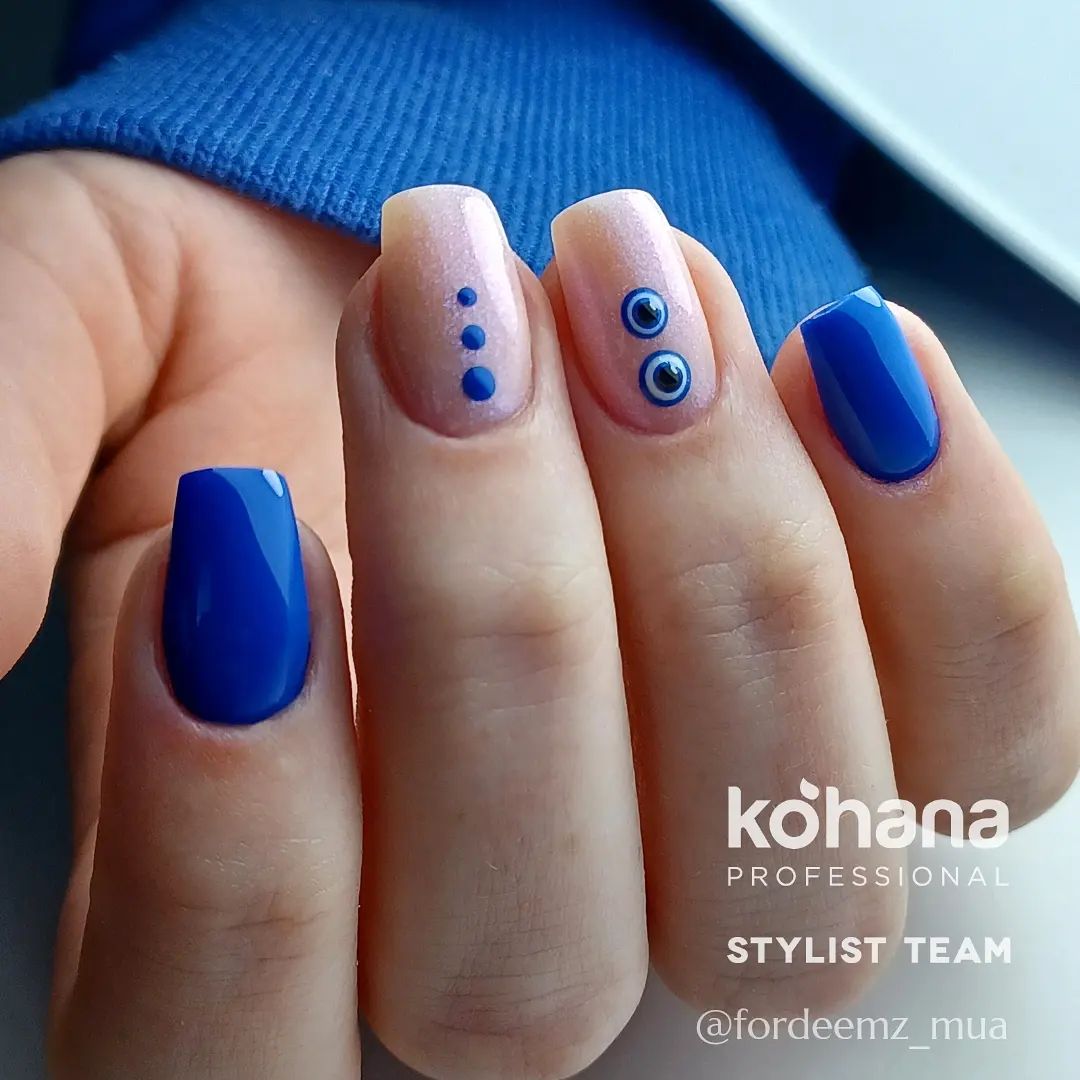 5. Confetti Neon Blue Nails
6. Matte Long Almond Neon Blue Nails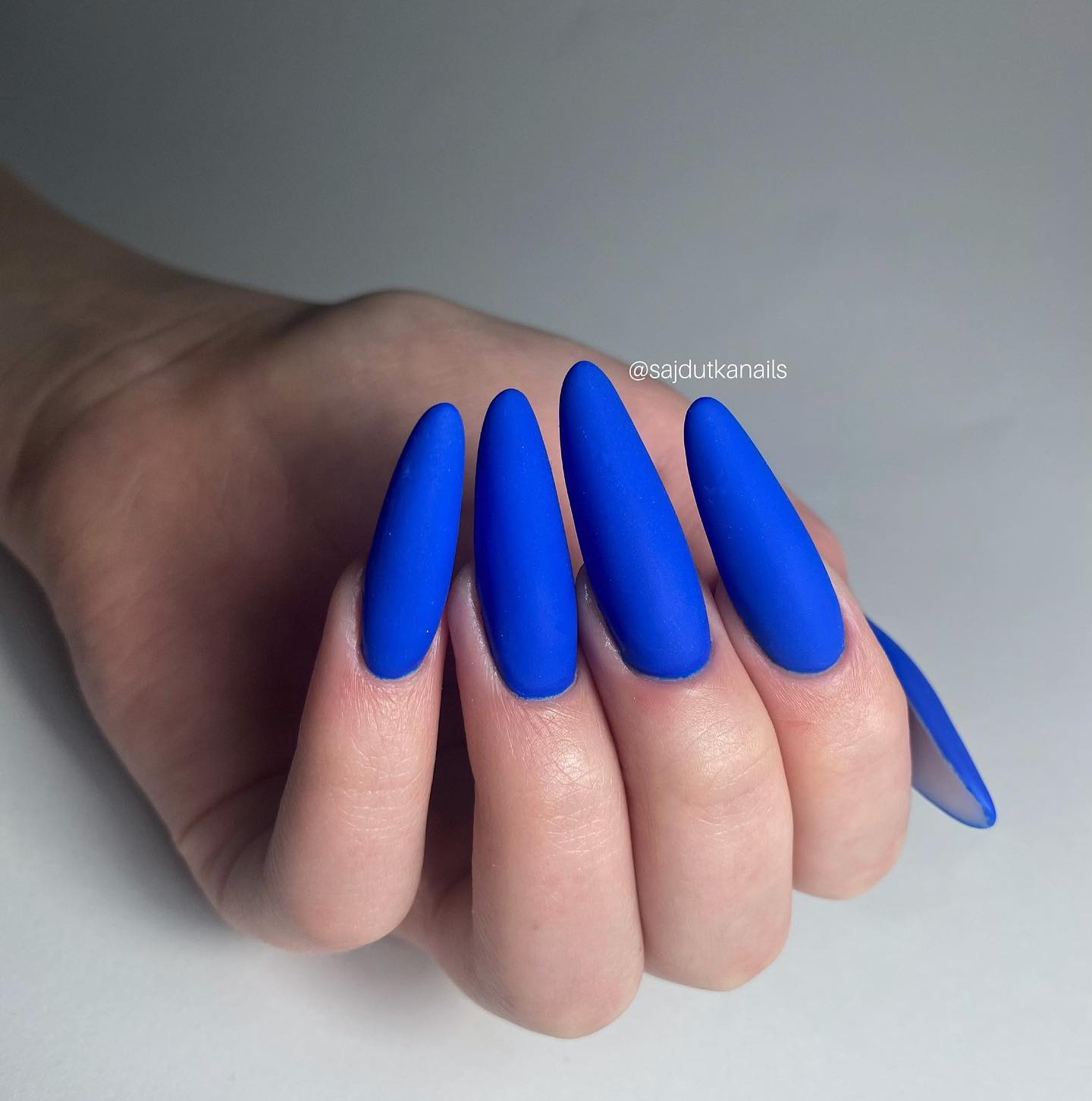 7. Short Gem Neon Blue Nails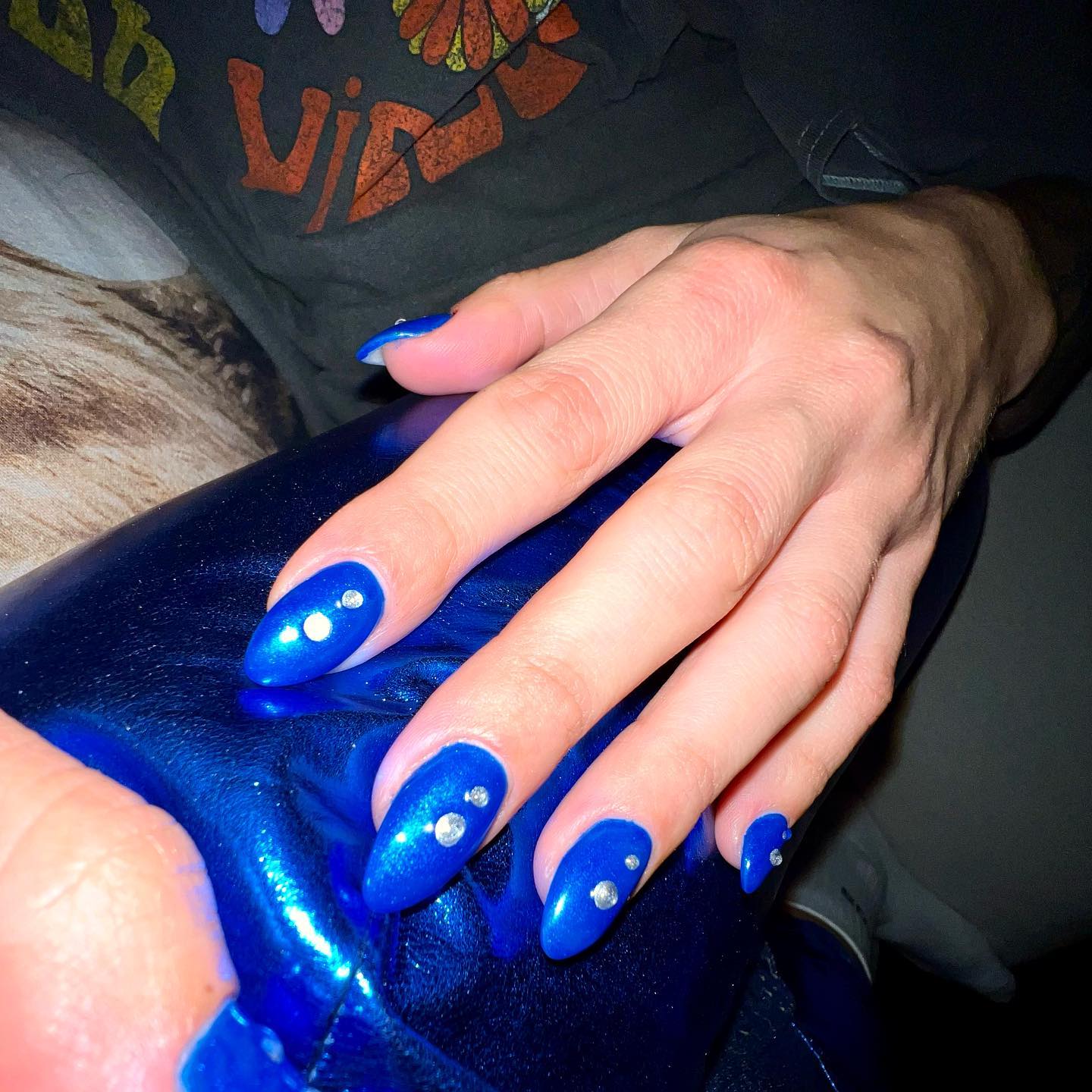 8. Matte Blue with Gems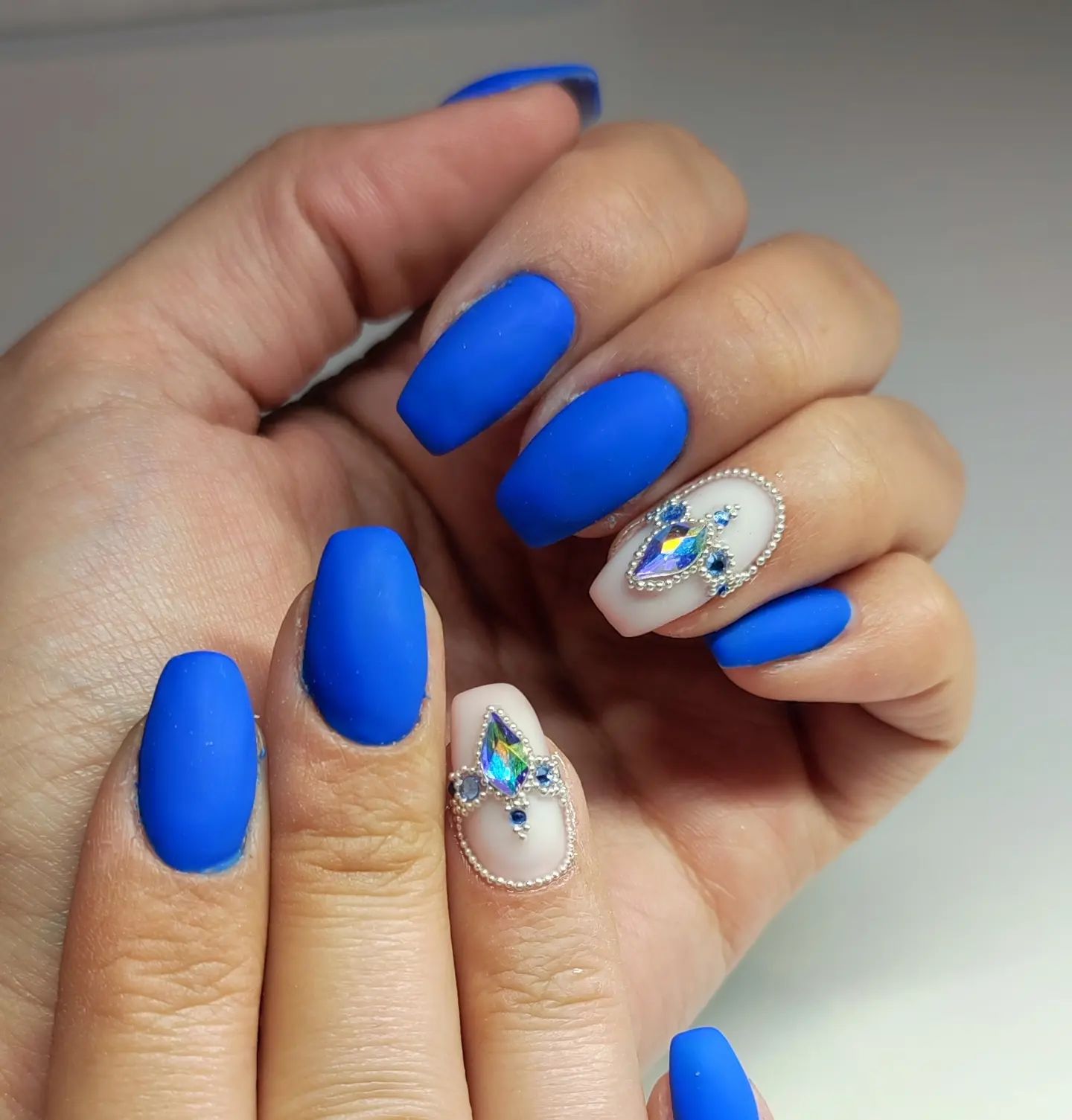 8. Pretty Short Neon Blue Nails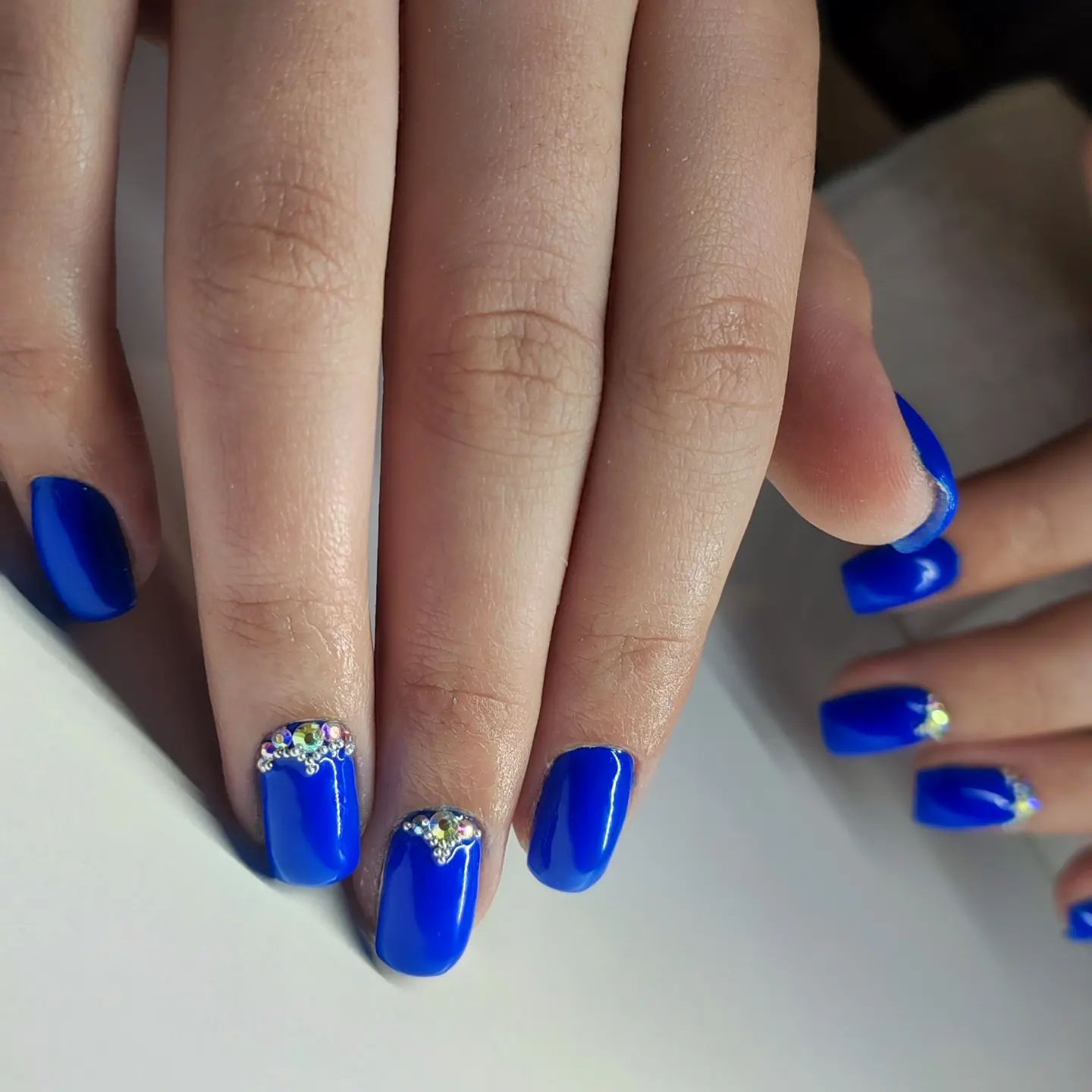 9. Neon Blue Stiletto Nails
10. Neon Blue Swirl Nails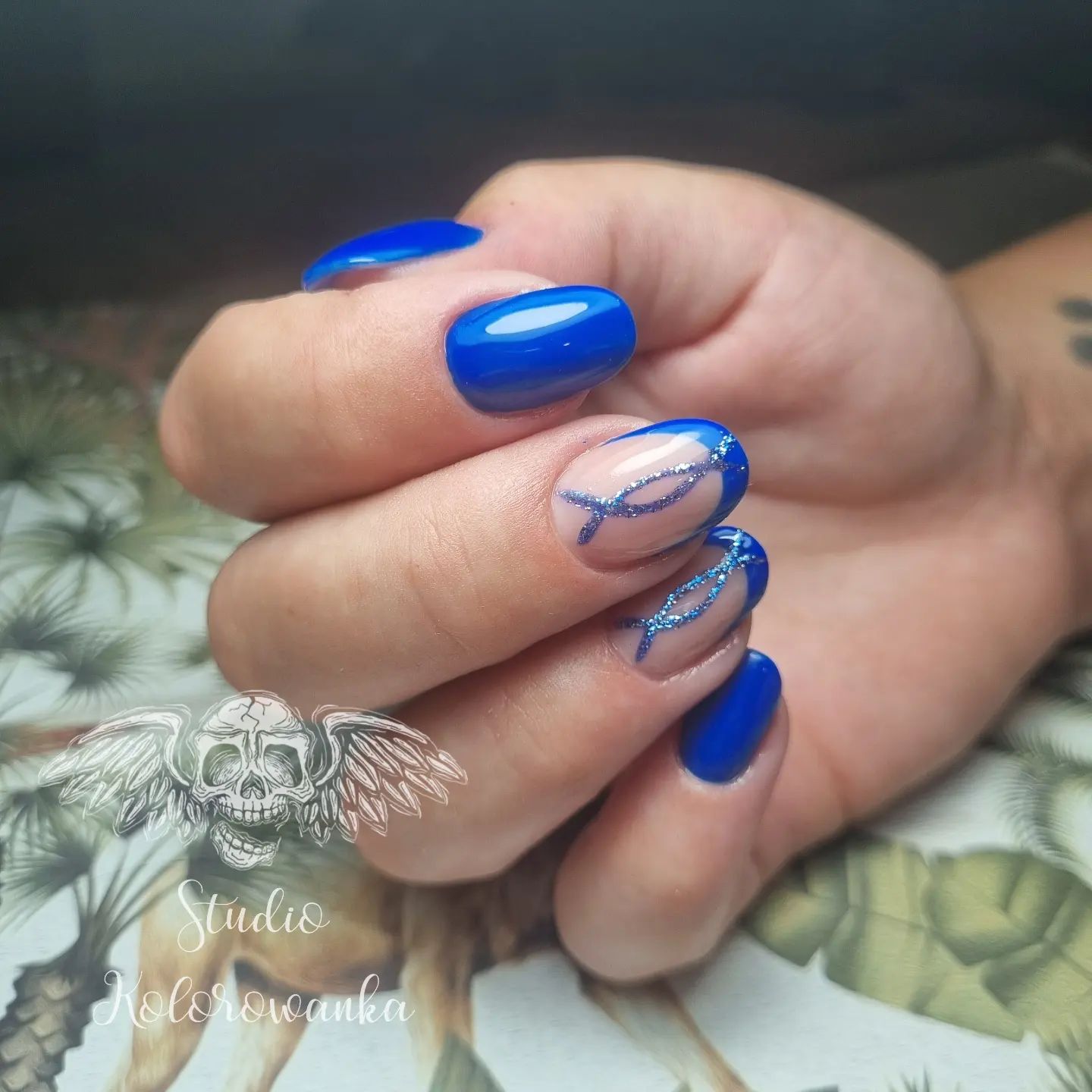 11. Neon Blue Confetti Outline Nails
12. Neon Blue and Night Sky Nails
13. Neon Blue and Silver Nails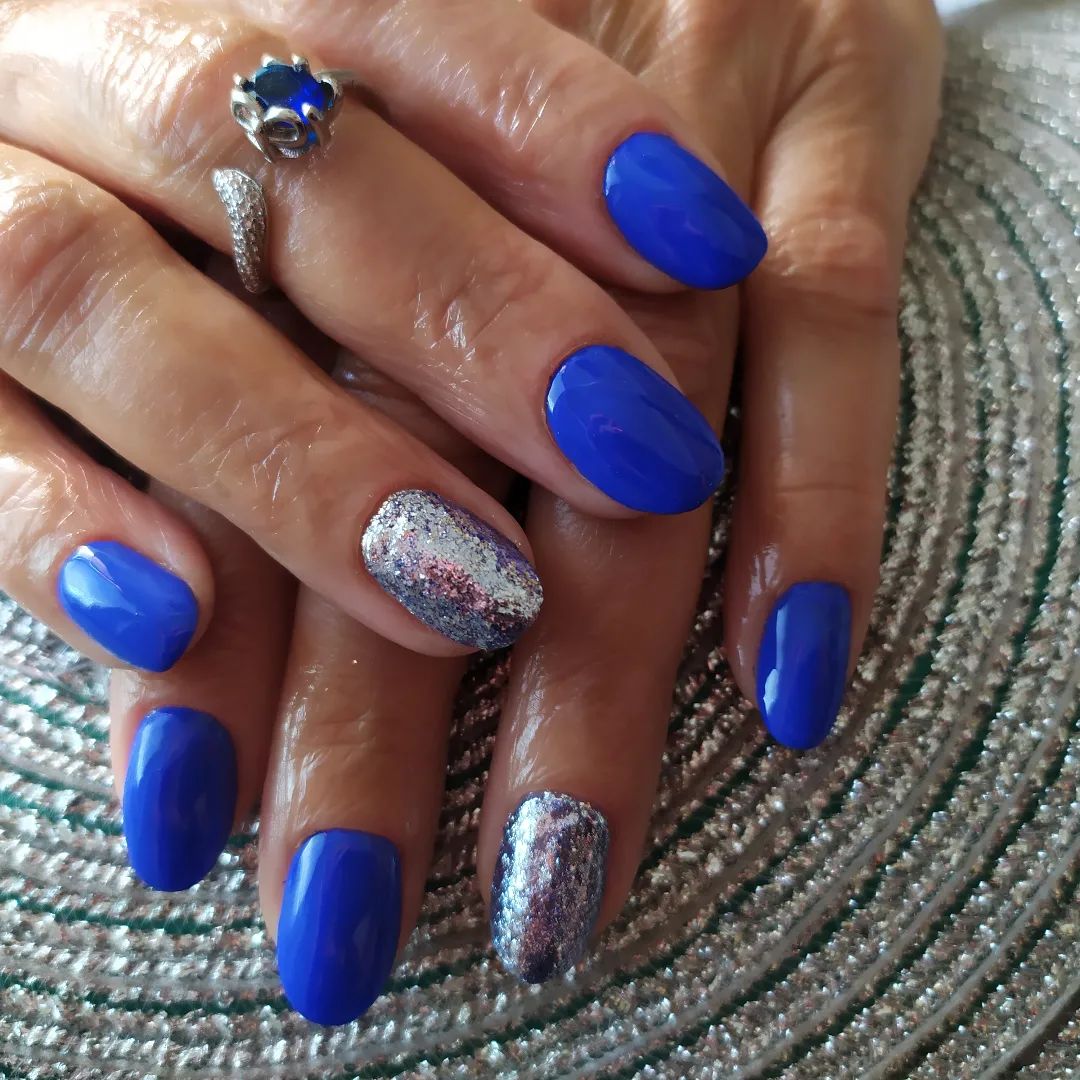 14. Greek Island Nails
15. Blue and Pink Swirl Nails
16. With Geometric Elements
17. Jungle Inspired Neon Blue Nails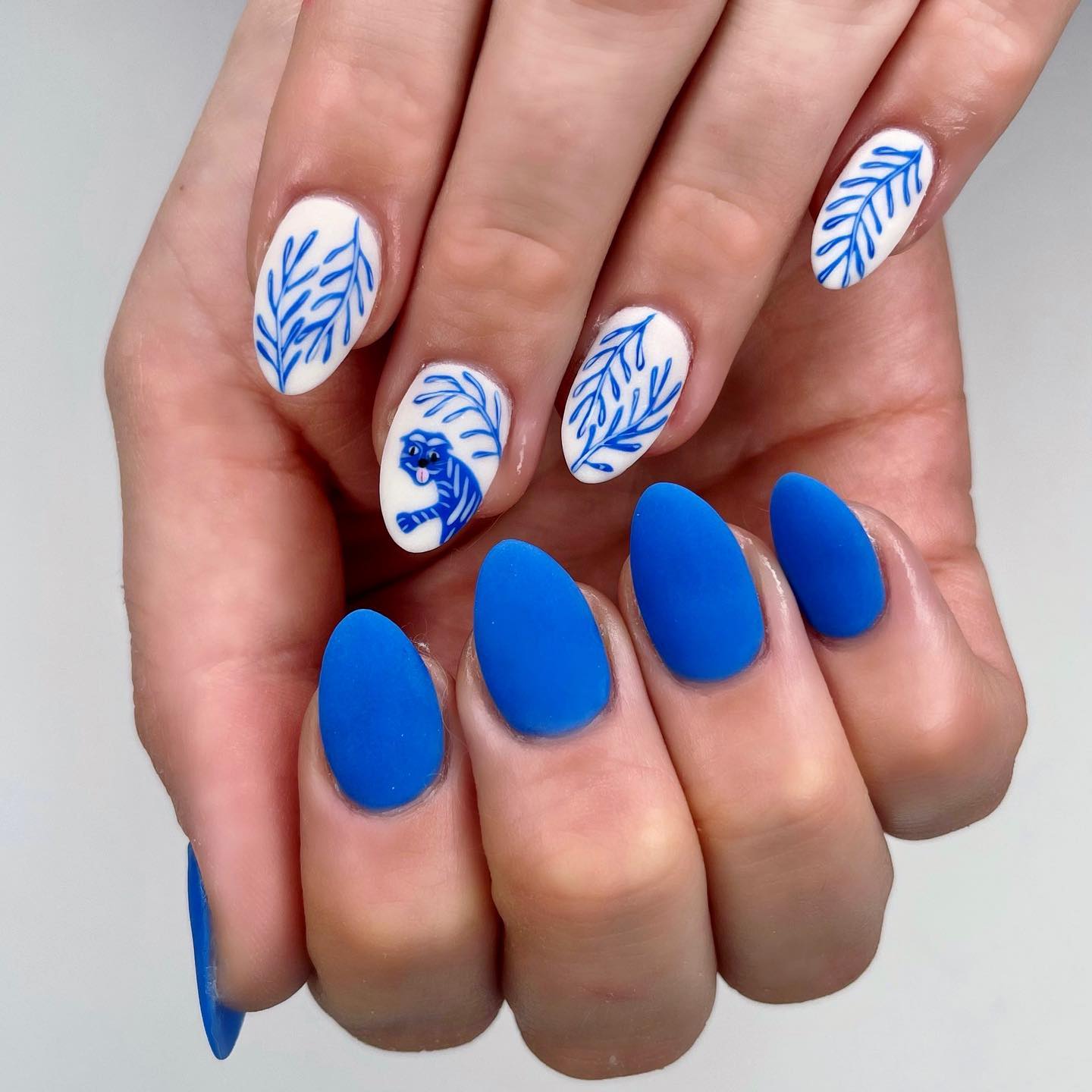 18. Silver Tips on Neon Blue Nails
19. Neon Blue Valentine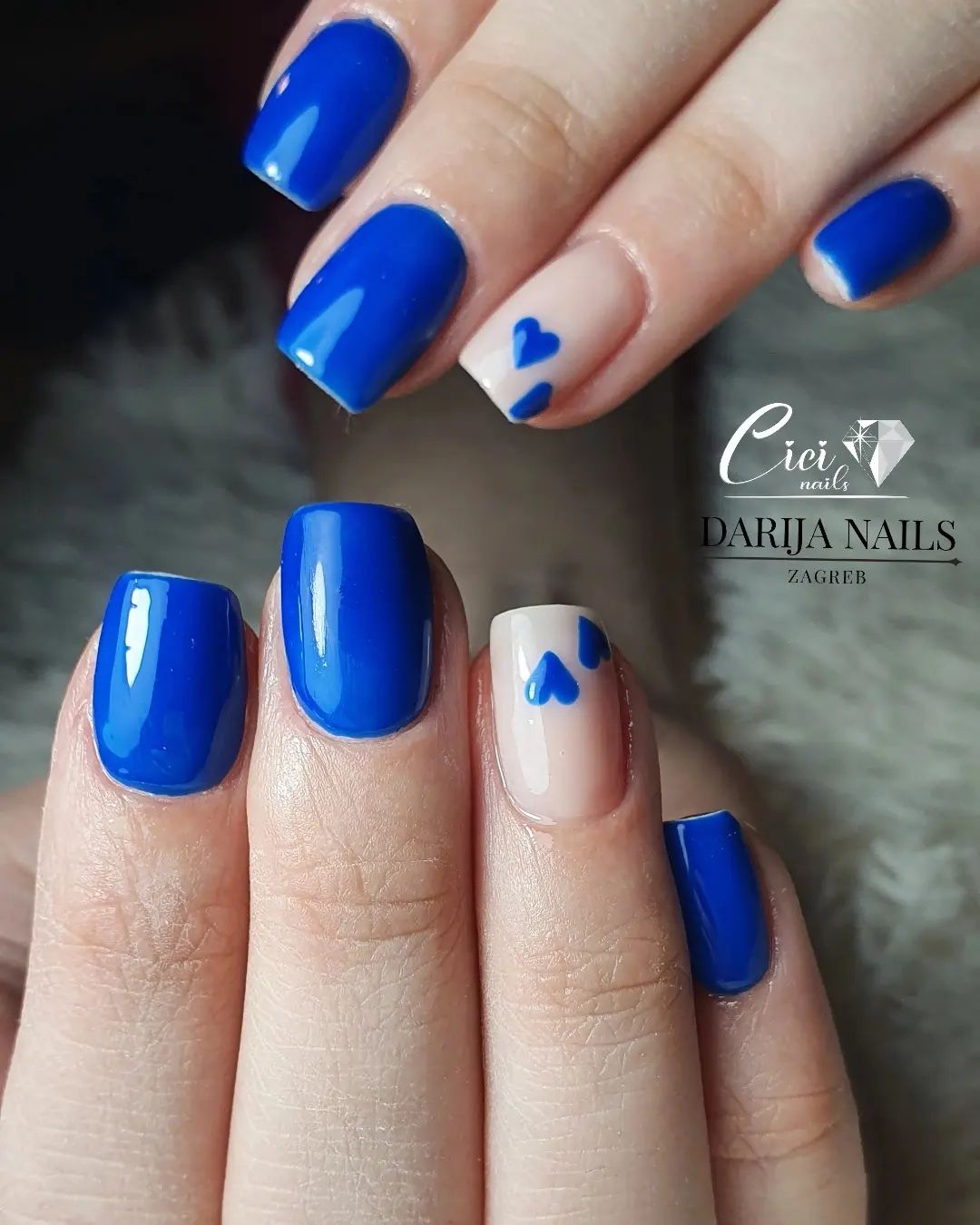 20. Long Matte Neon Blue Coffin Nails
21. Glitter Neon Blue Nails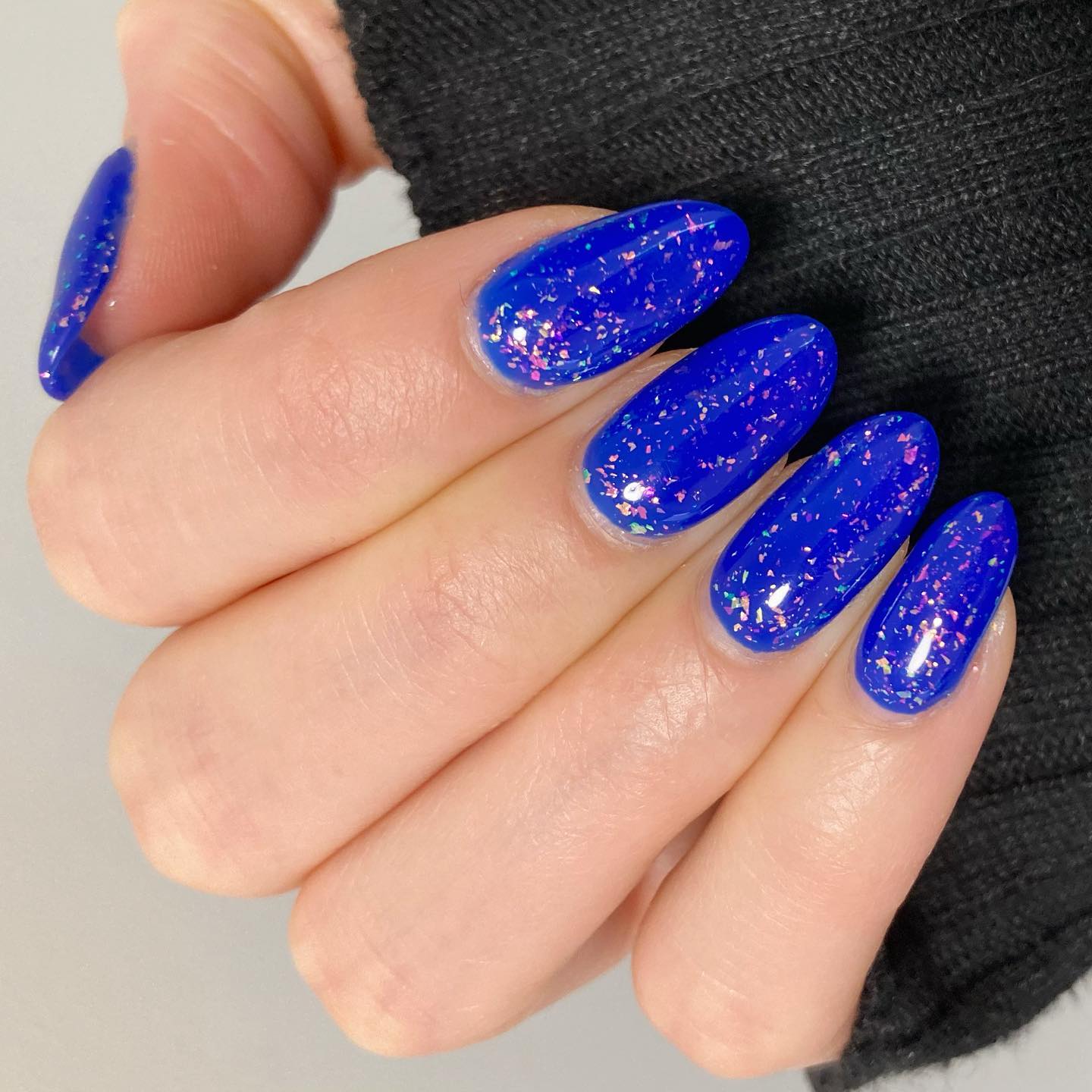 22. High Gloss Neon Blue Coffin Nails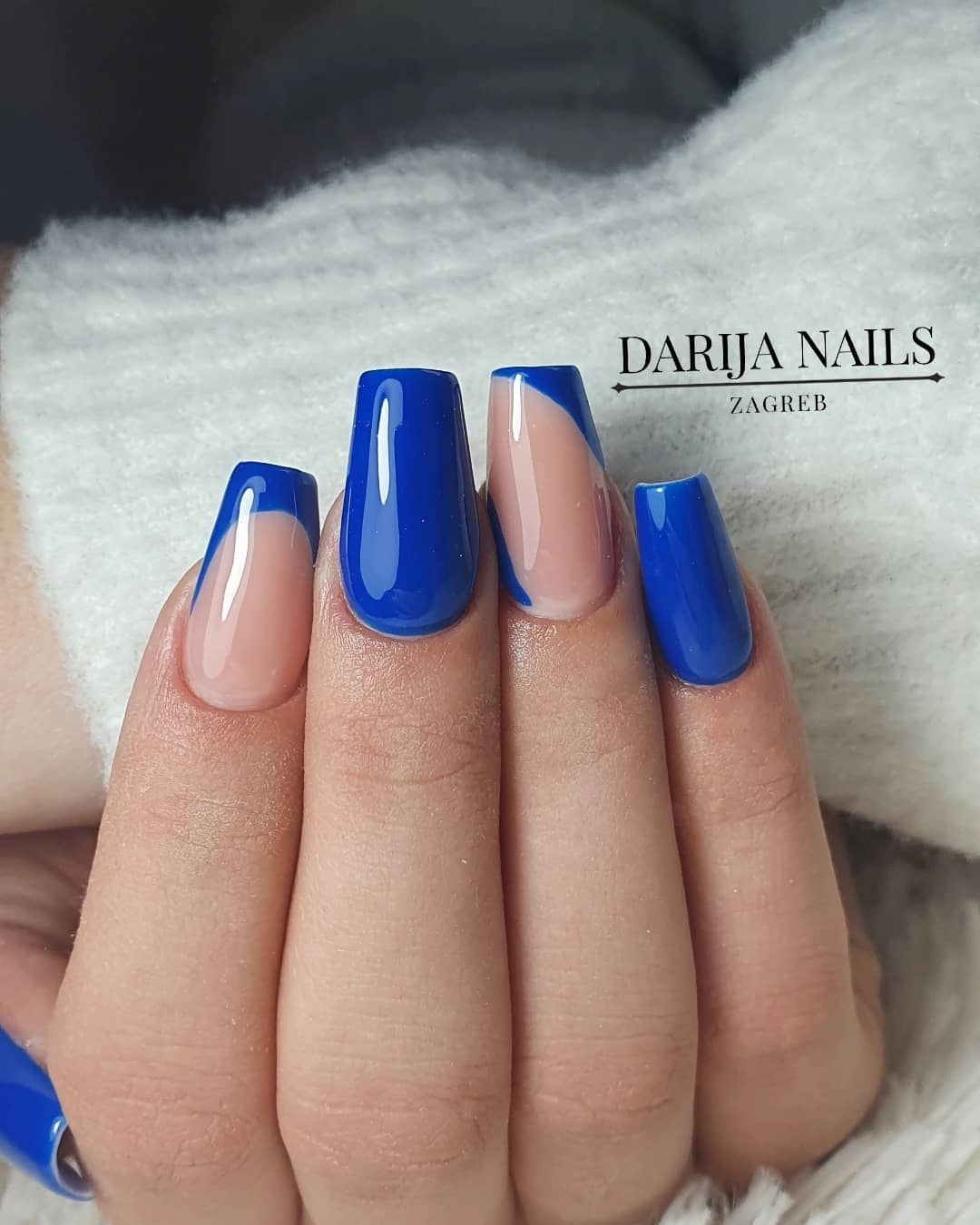 23. Neon Blue French Tip Nails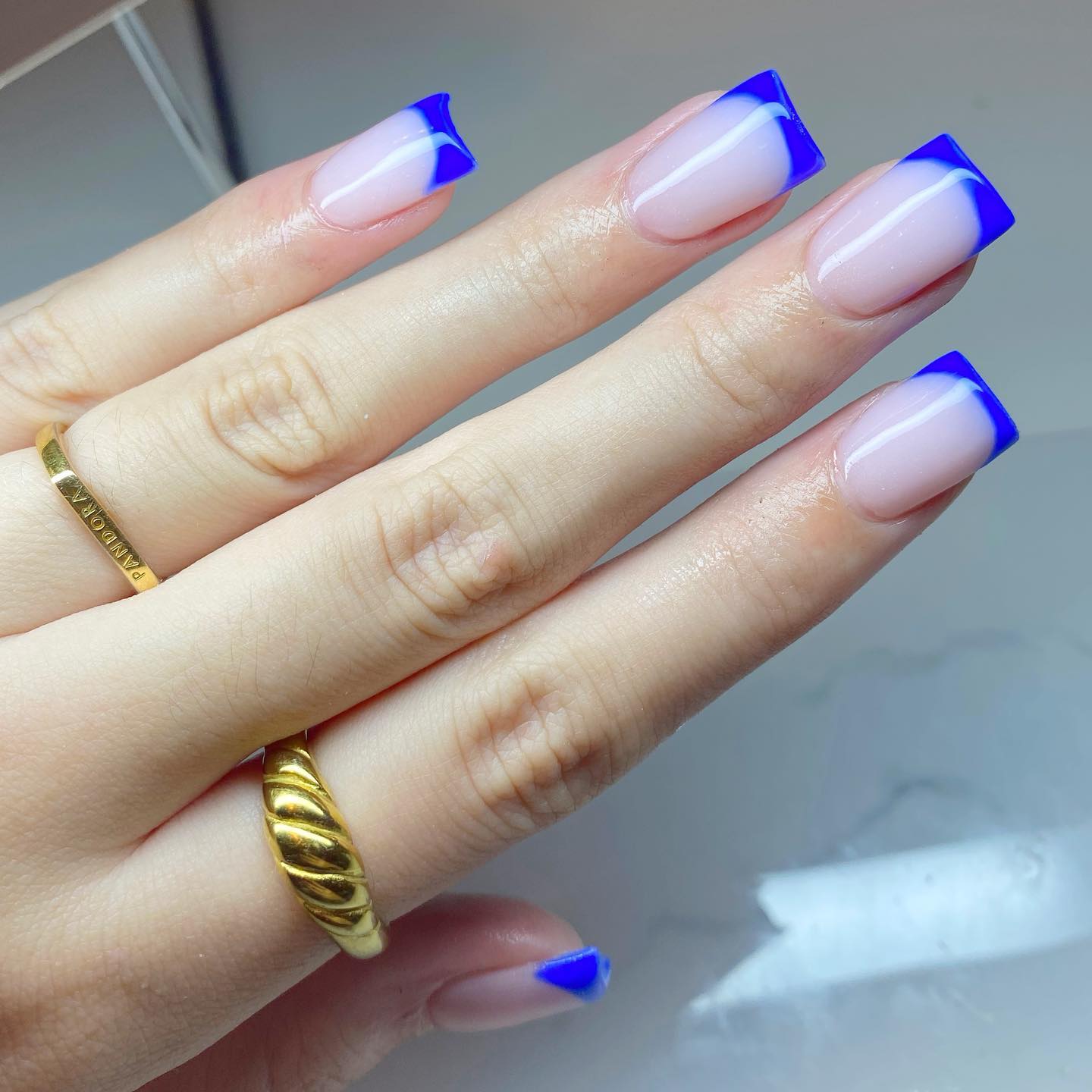 24. Neon Blue Glitter Almond Nails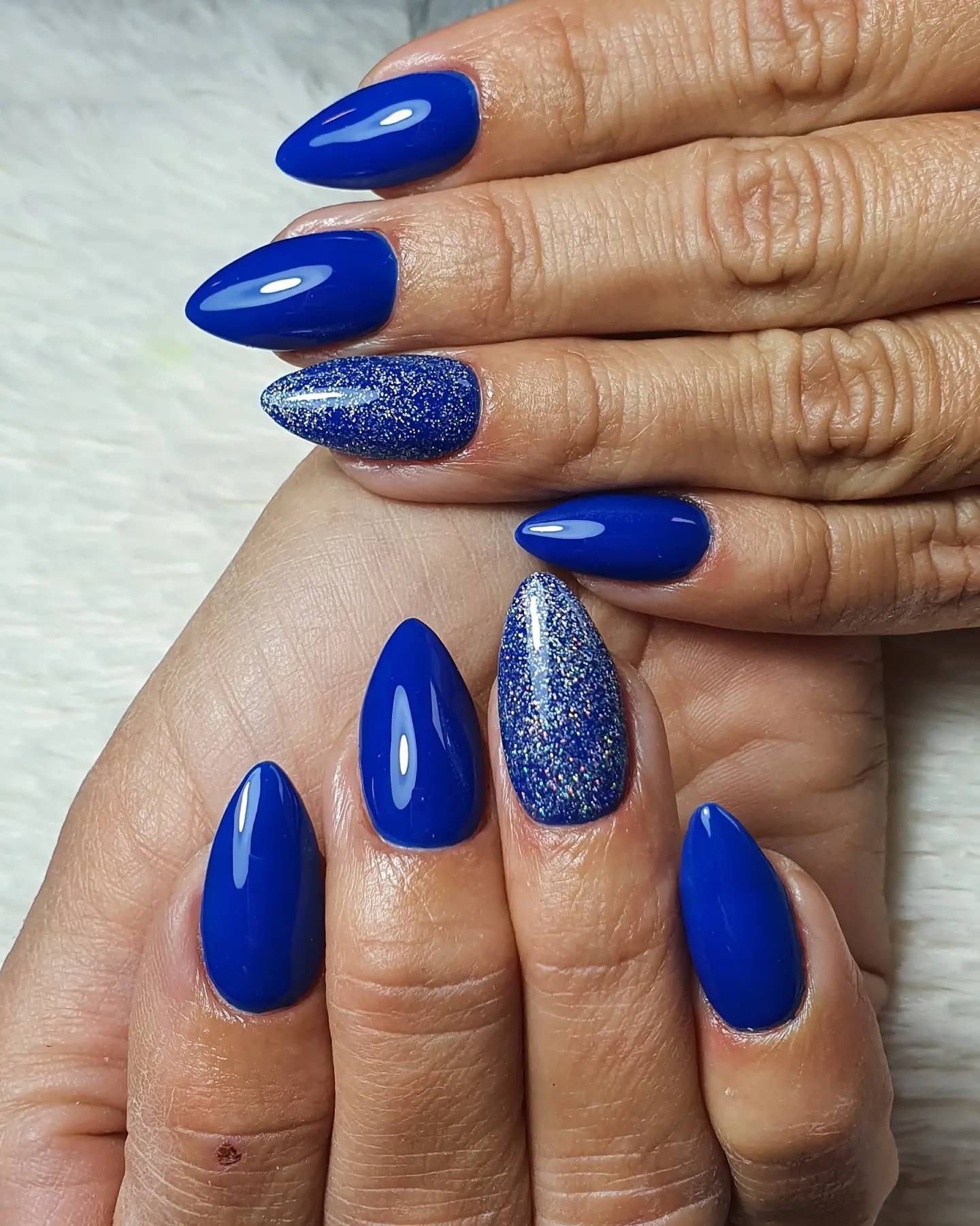 25. Mixed Neon Blue Coffin Nails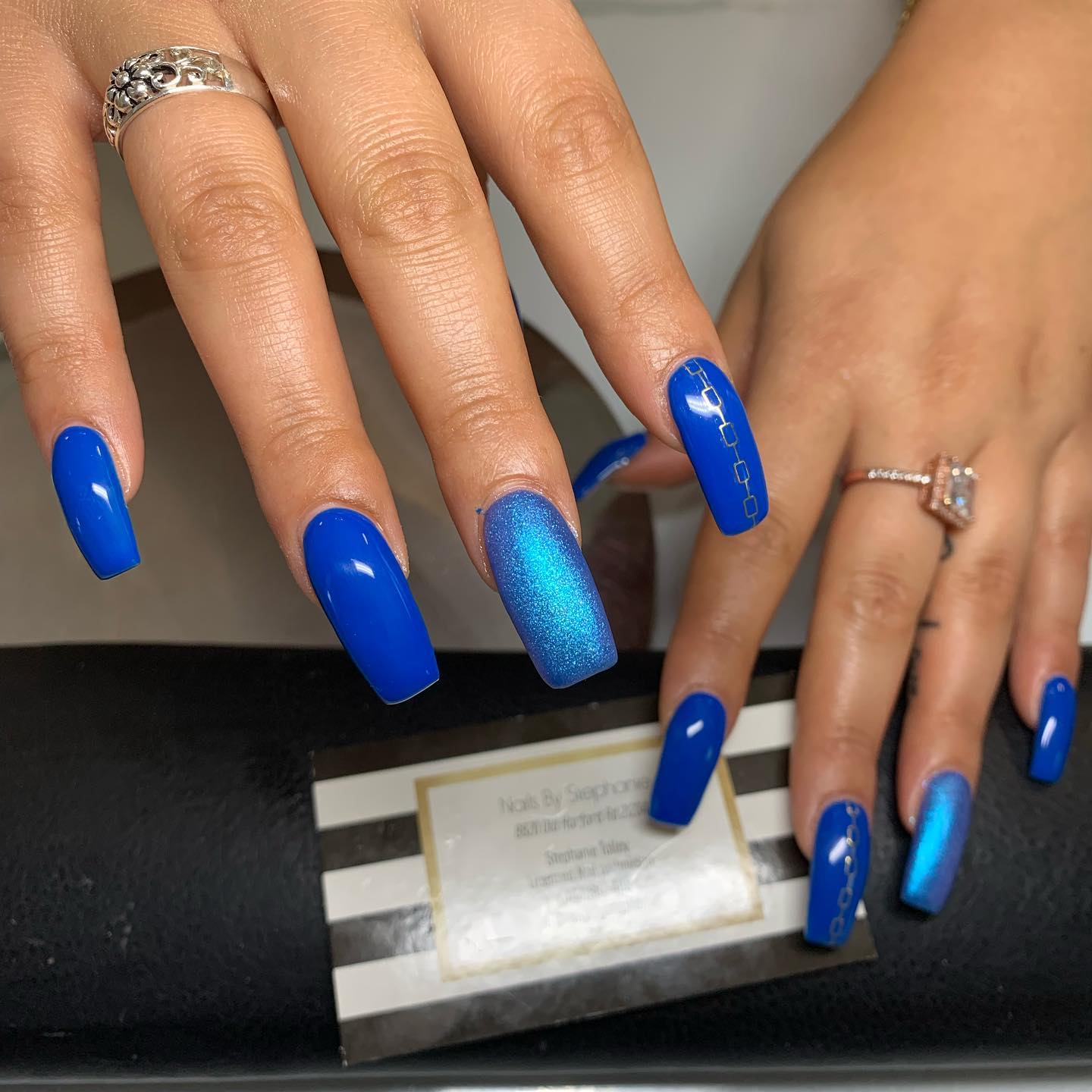 26. Mermaid Neon Blue Nails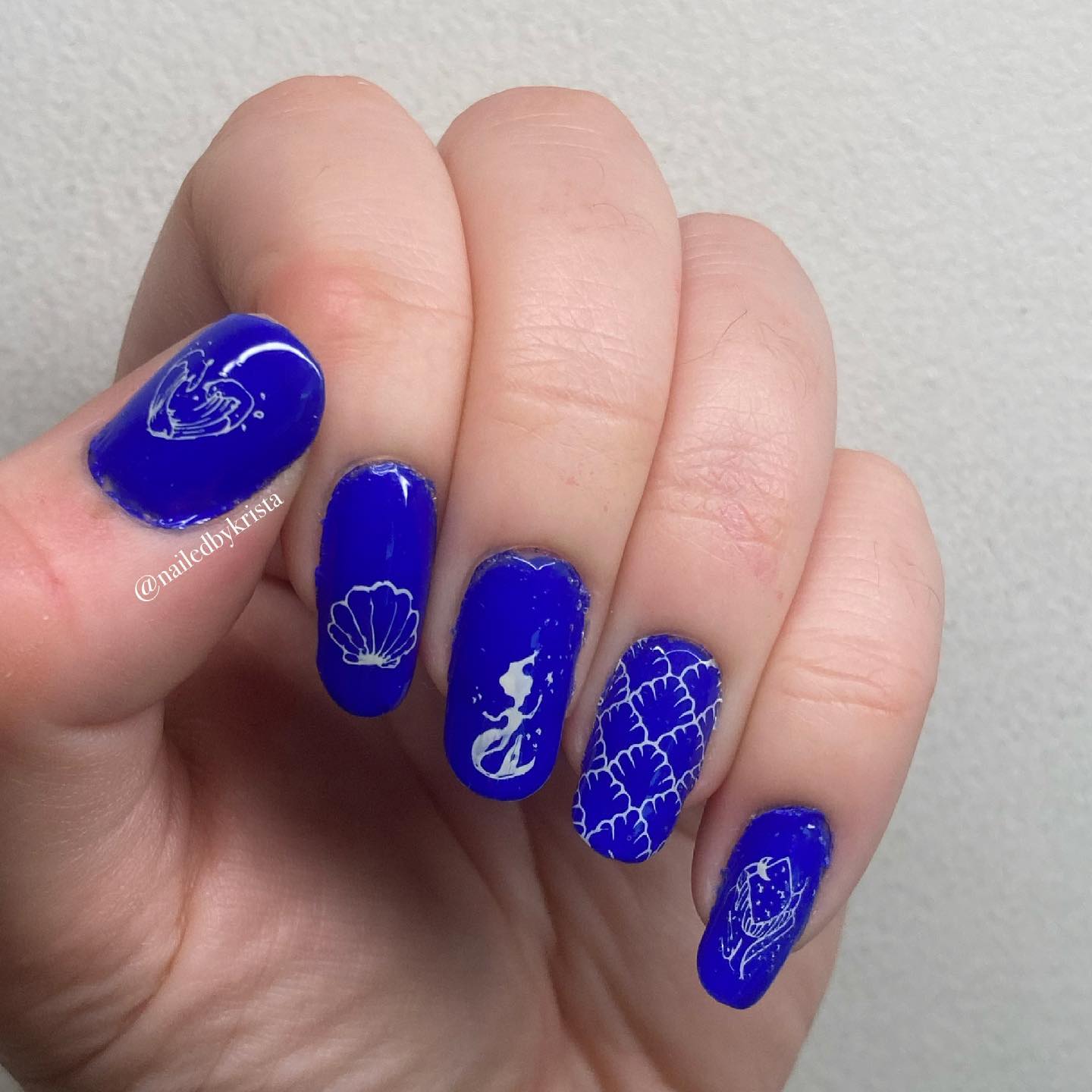 27. Marble Neon Blue Nails
28. Big Gems on Neon Blue Nails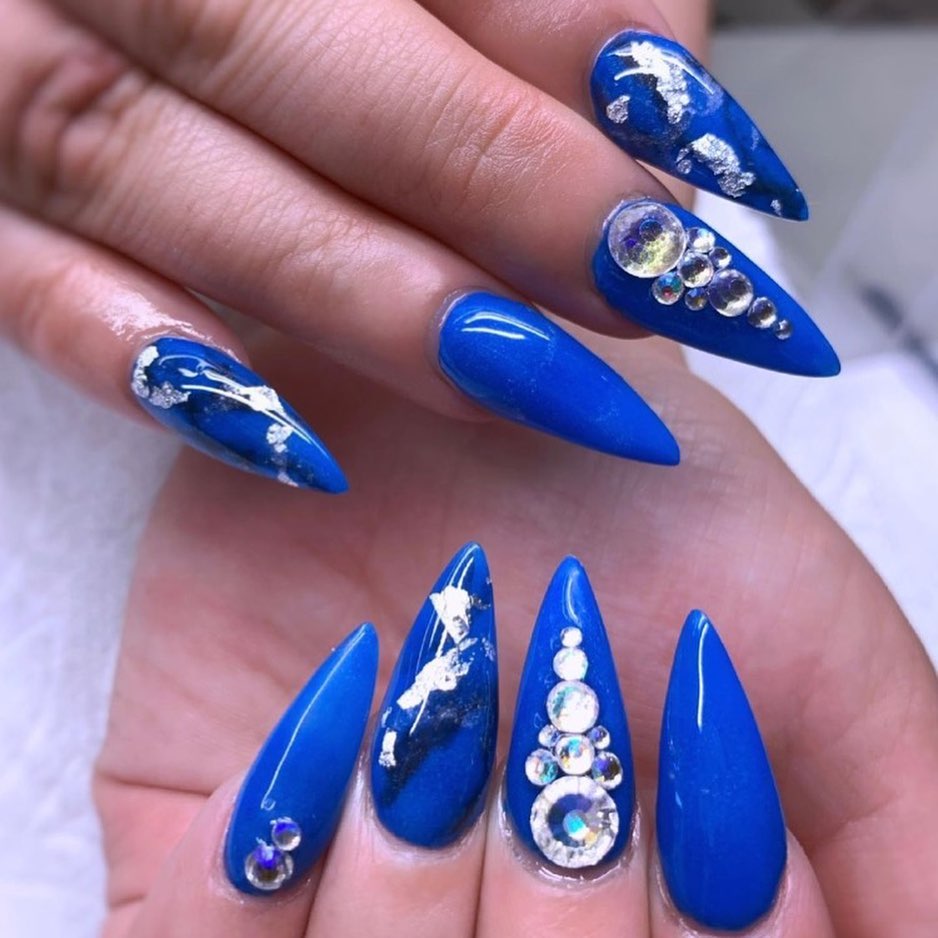 29. Show Your Inner Animal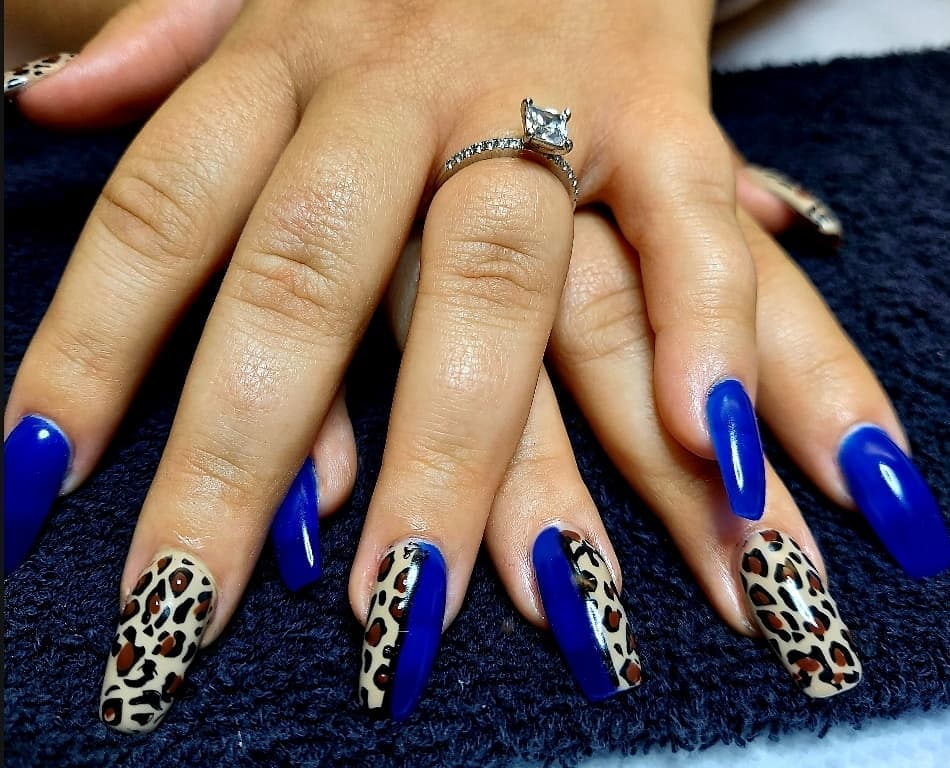 30. With Golden Touch
31. With Marble Details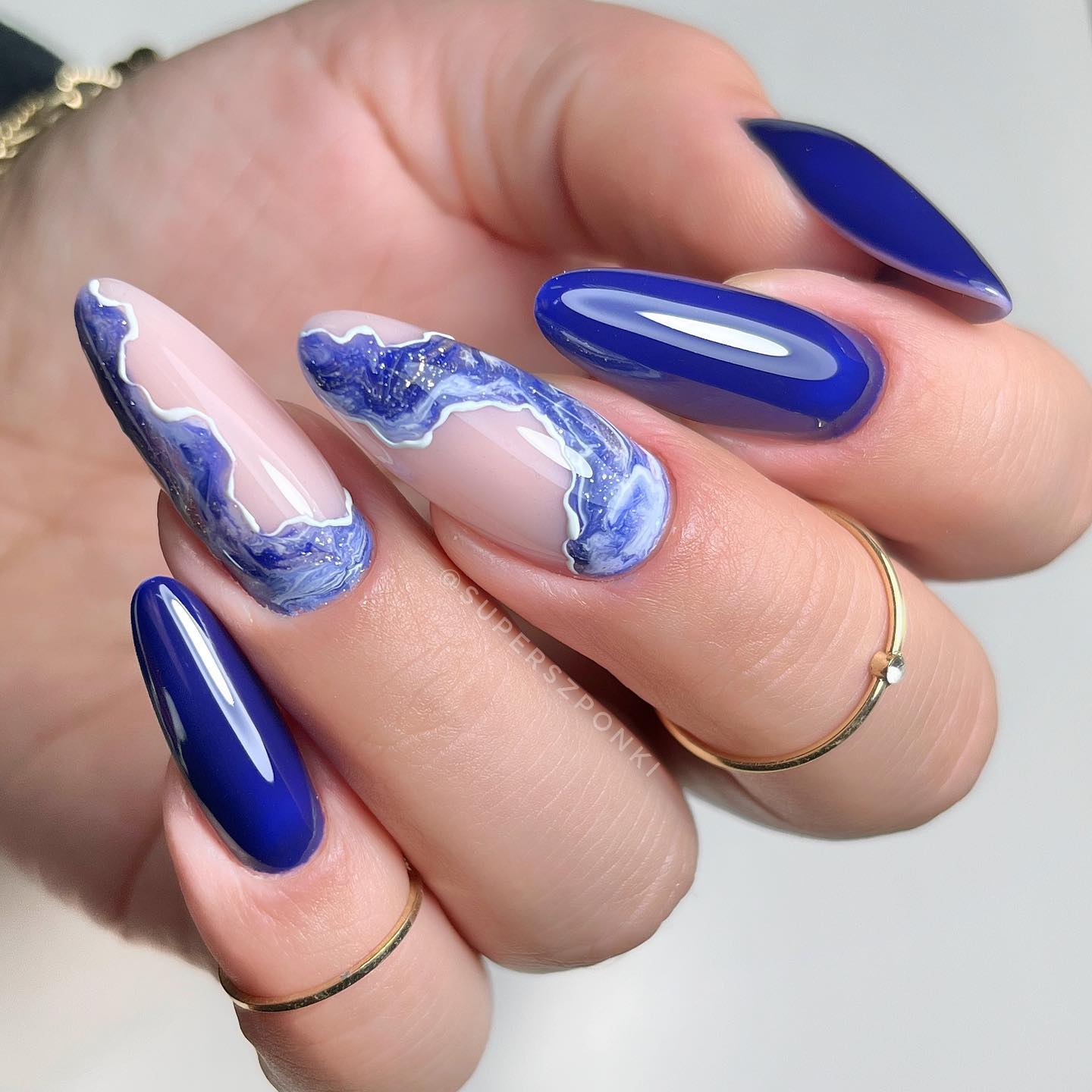 32. With Statement Nail
33. Golden Stripes on Neon Blue Nails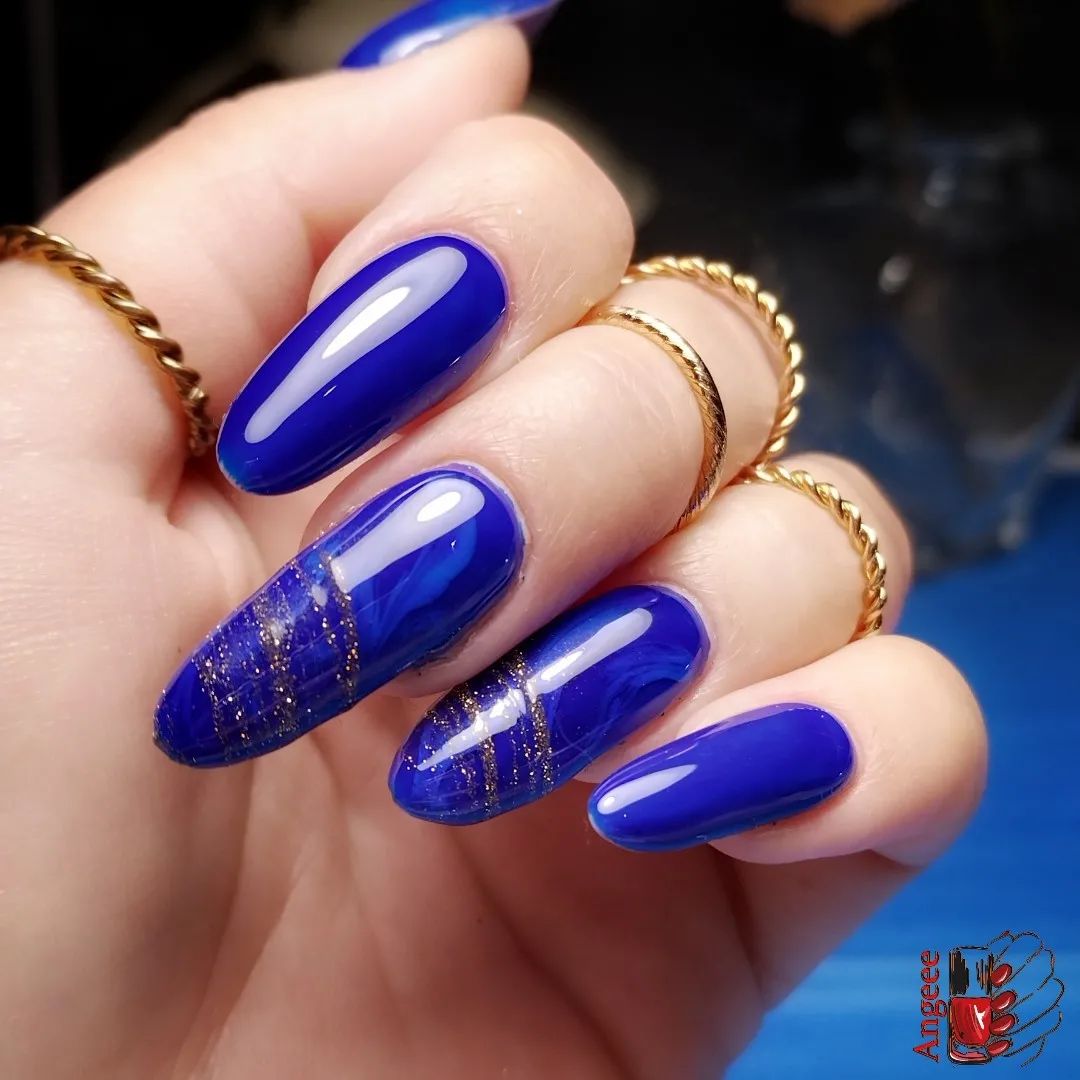 34. Silver Stripes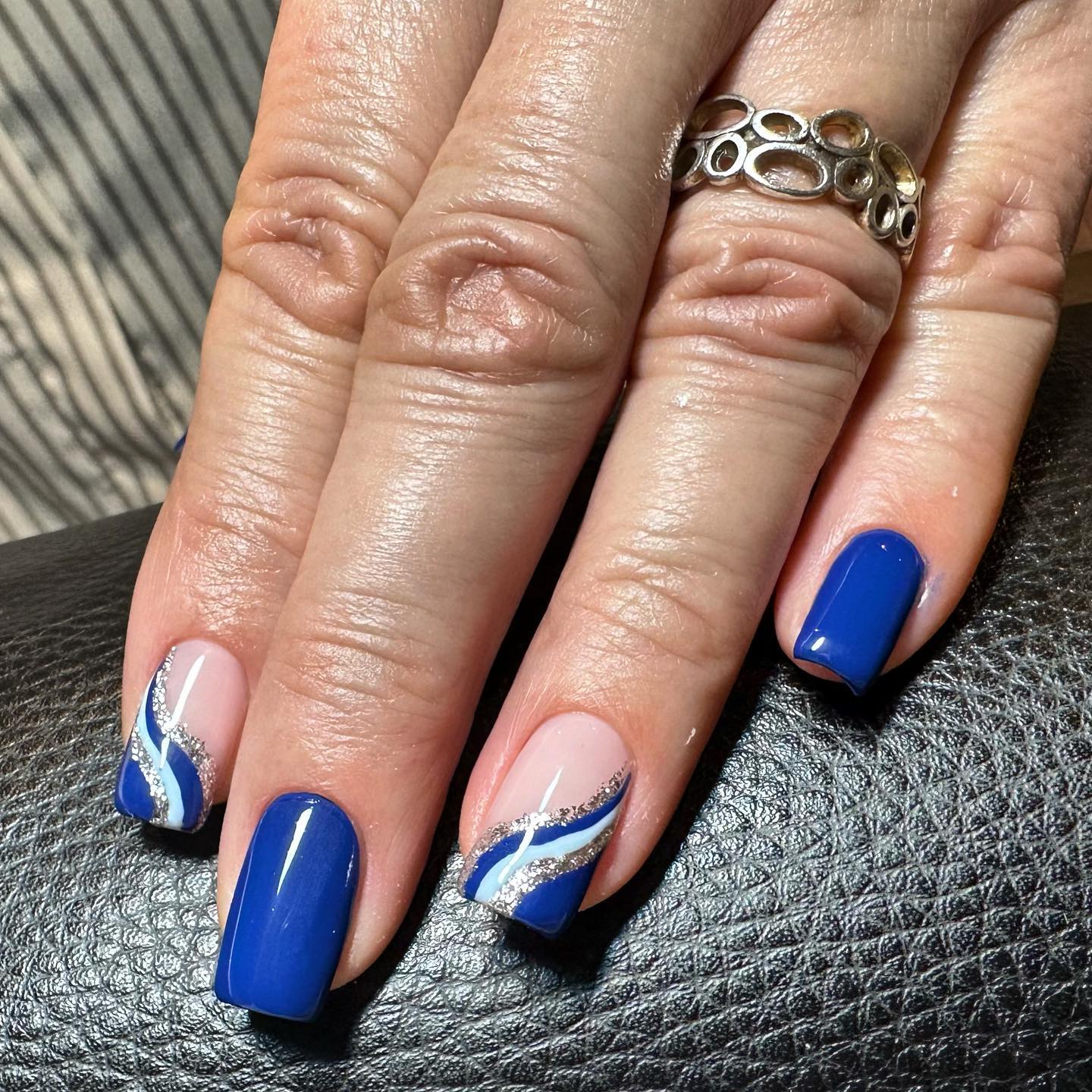 35. India Inspired Nails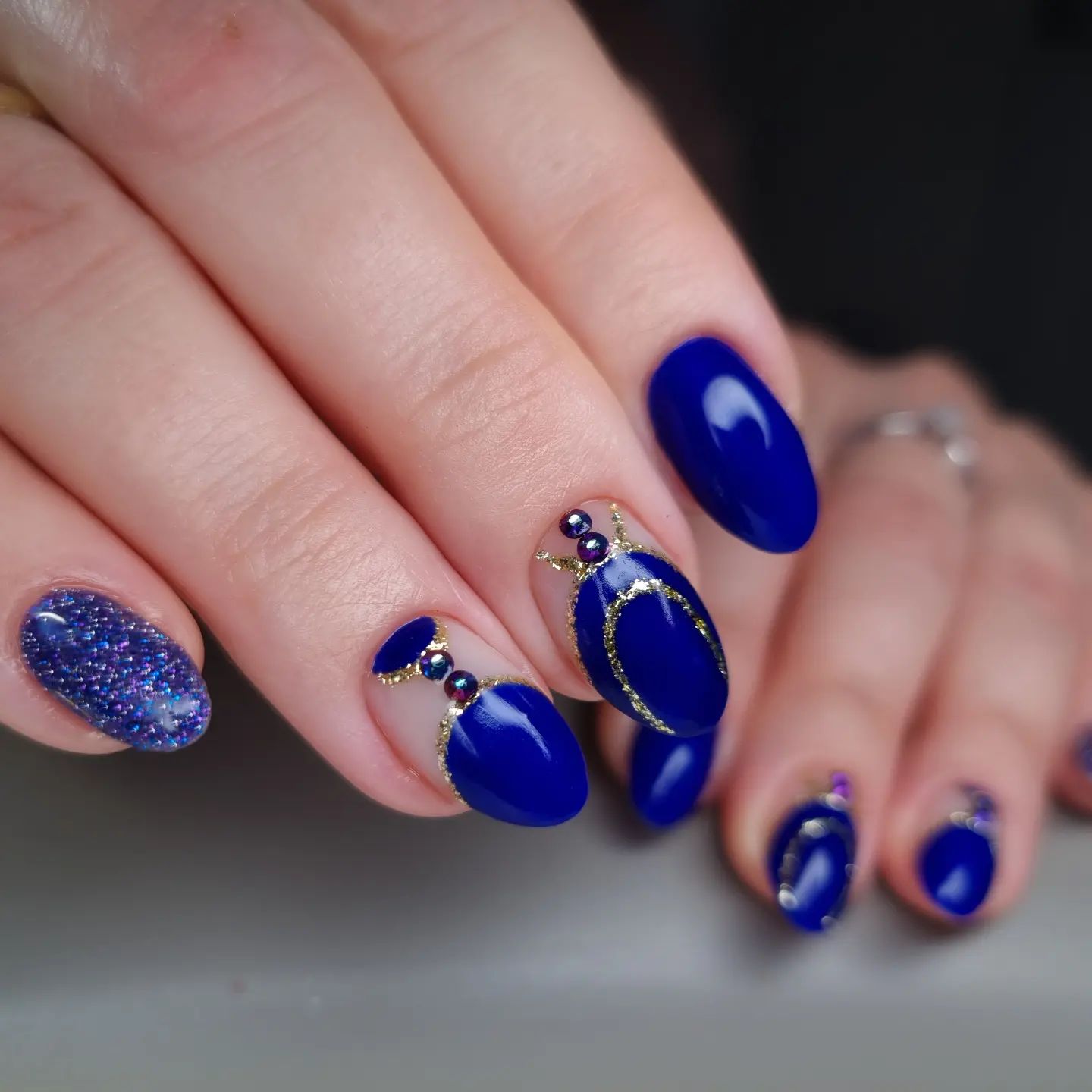 36. Sharp Stiletto Nails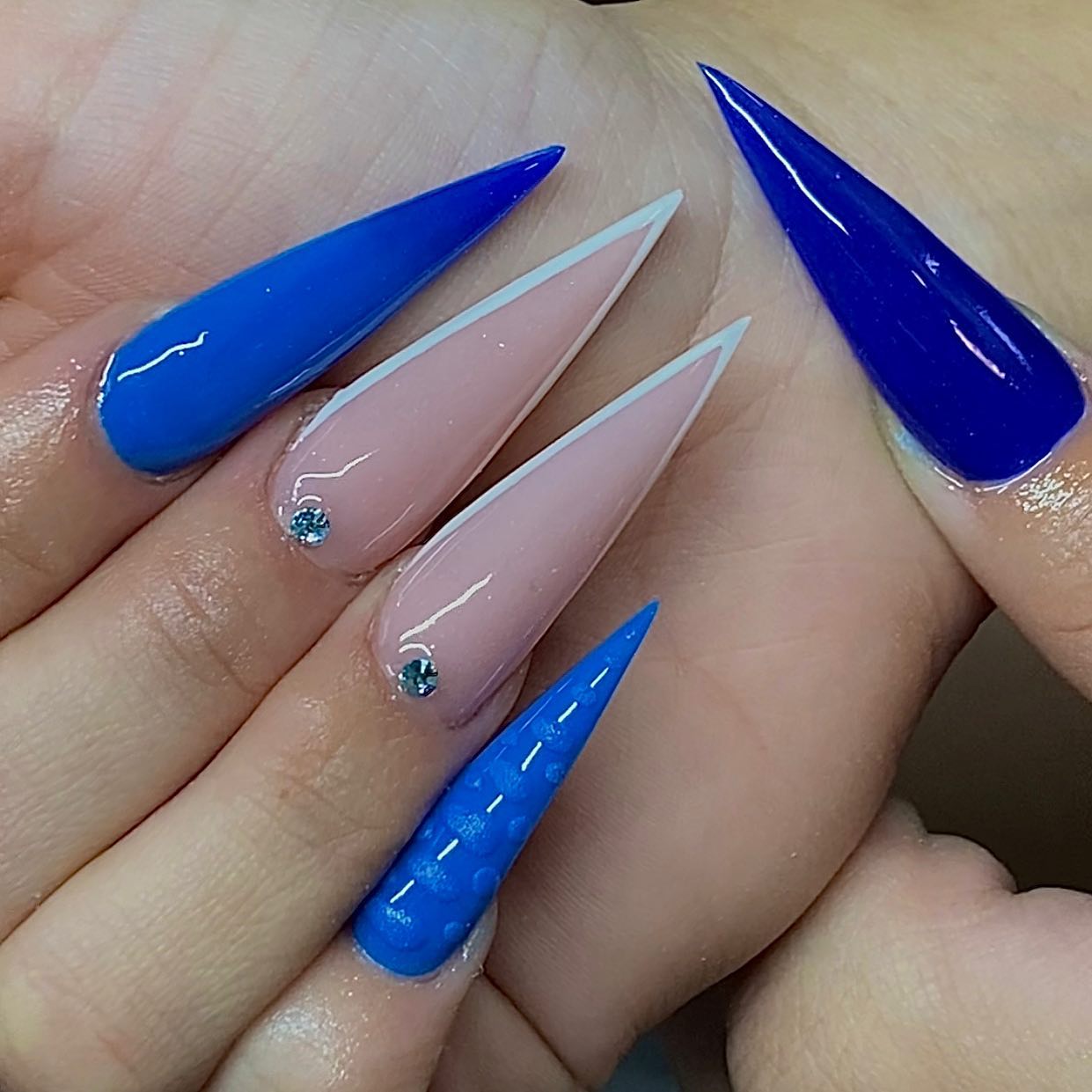 37. Silver and Gems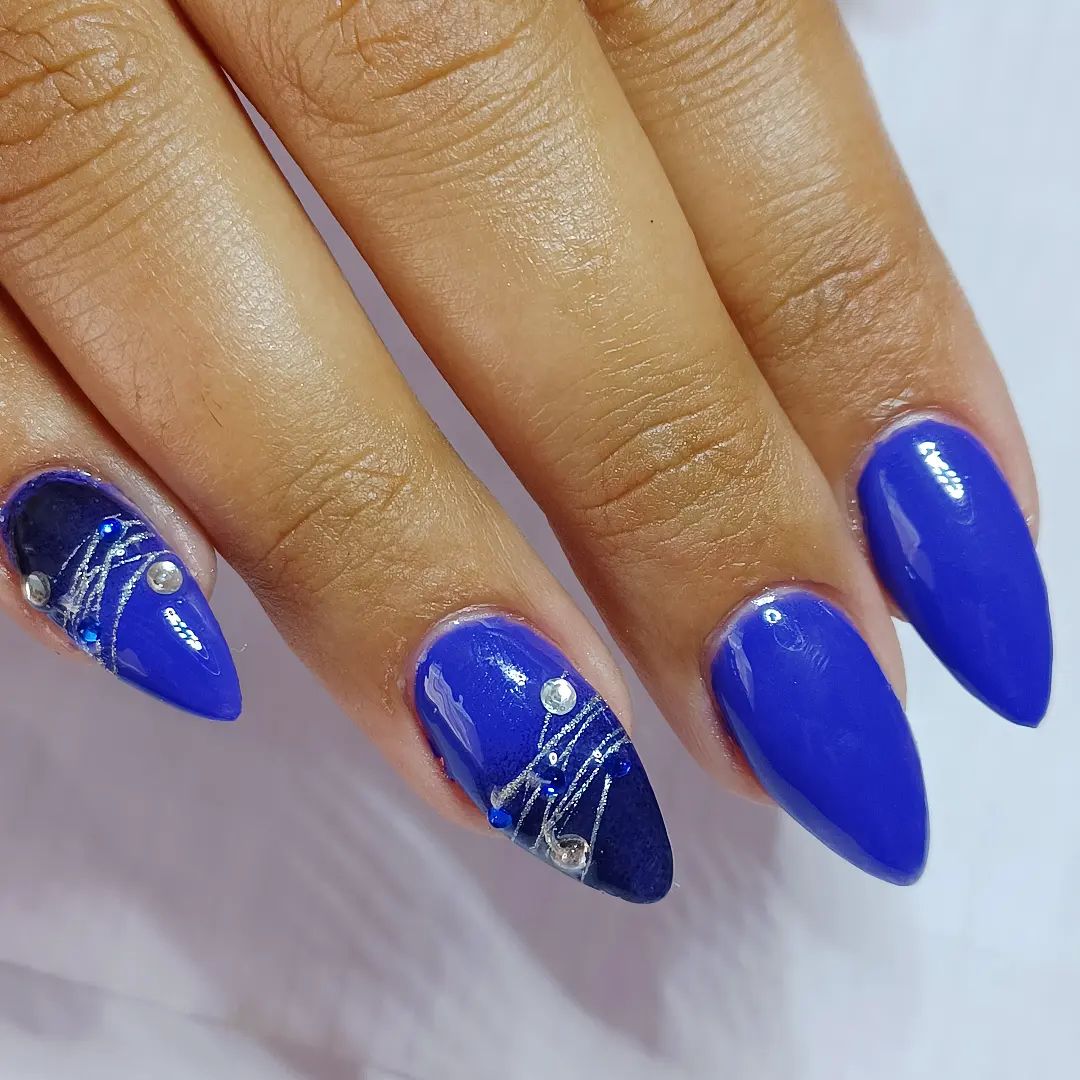 38. Neon Blue and Gold Marble Nails
39. Neon Blue Arrow French Tips