Navy blue and gold nails are the perfect manicure not just for the winter season, but all year round! Whether you need an everyday look for the office, something a little sparkly for a date night, or a manicure that will make you stand out at any party.
In this article, our team has crafted a curated collection of over 50 most gorgeous designs, in a variety of styles and different nail sizes, to give you plenty of inspiration before your next trip to the nail salon.
Whether you're looking for a statement look for your long coffin nails, something simple to update your short natural nails, or a new twist on a classic like some modern French tips, you will find plenty of options in this article. We have included designs that are easy to do on acrylic nails, natural nails or even gel nails, giving you lots of ideas to choose from, no matter what your taste may be.
Check out this year's trends for these two trending colors and head over to our collection of designs below. We have also included a video tutorial for those who like the challenge of doing their own manicure at home. Enjoy!
2023 Trending Designs for Navy Blue and Gold Nails
Video Tutorial: Navy Blue and Gold Nails
Would you like to create a spectacular manicure at home? If you follow this easy step-by-step tutorial, you can recreate this gorgeous look that will make you a star of any party!
50+ Ideas for Navy Blue and Gold Nails
Here is our curated collection of over 50 best designs for this pretty manicure – check them out in the list below, or head over to our dedicated Pinterest board to get even more inspiration!
1. Gold Outline Nails
2. Navy Blue and Gold Marble Nails
3. Navy Blue and Gold Glitter Coffin Nails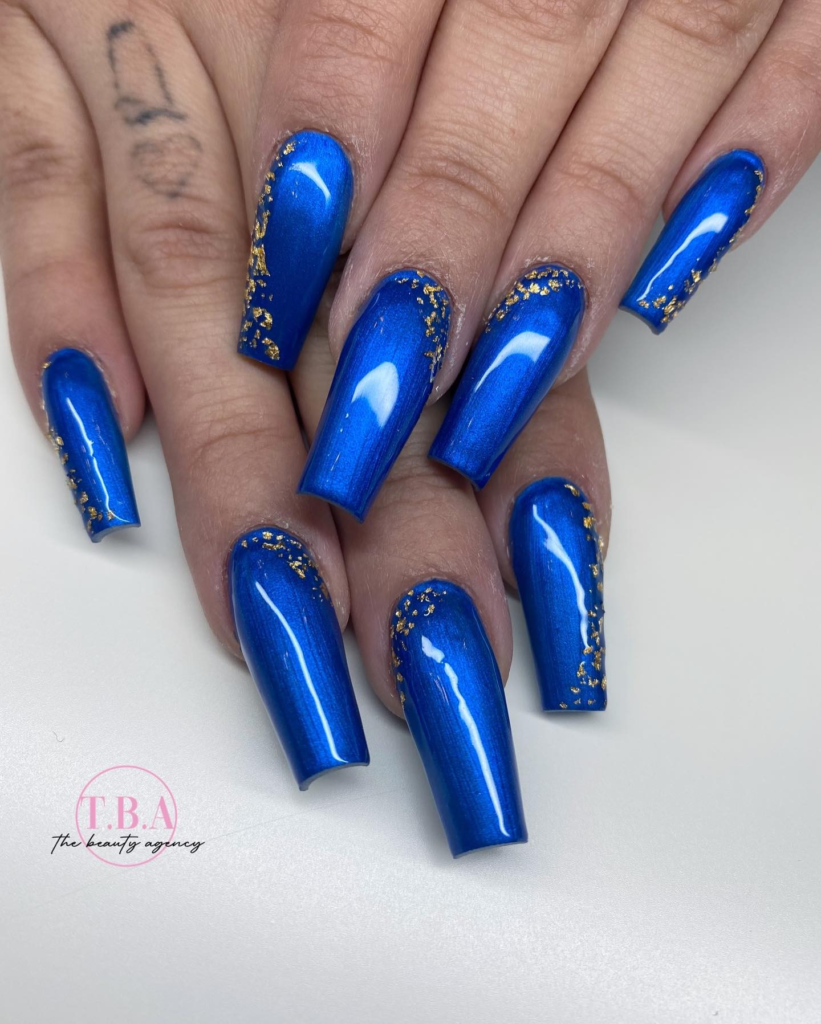 4. Navy Blue and Gold Flake Coffin Nails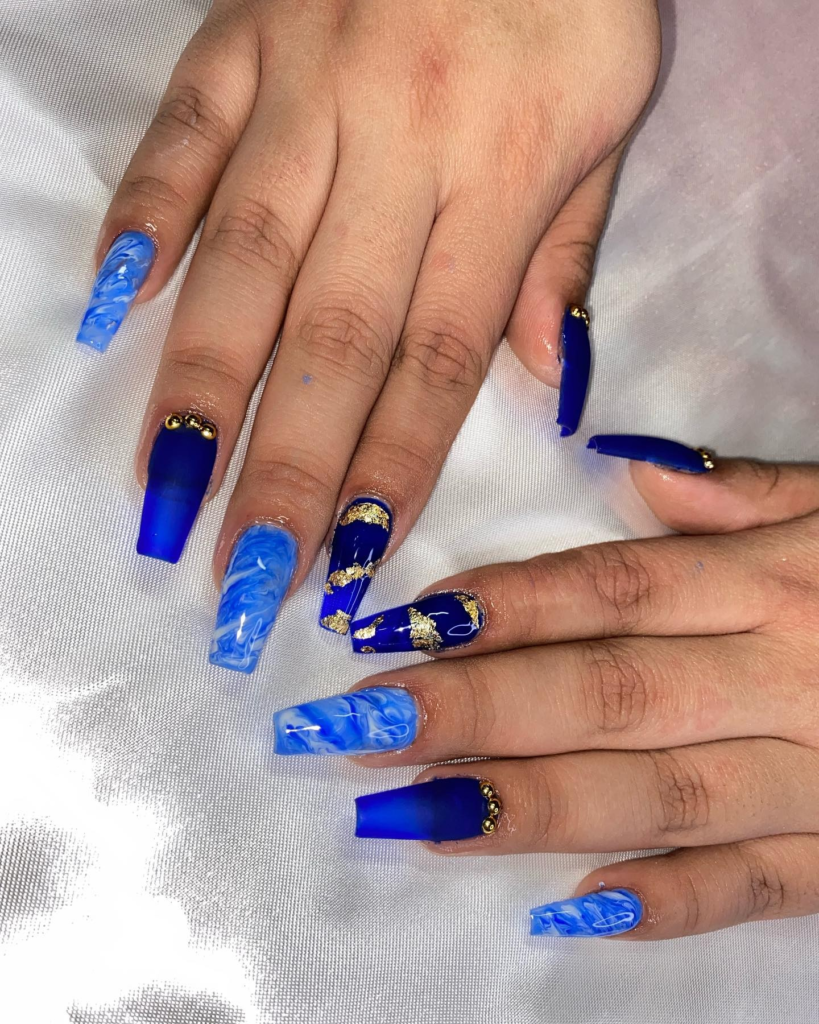 5. Navy Blue and Gold Stripe Short Nails
6. Navy Blue and Gold French Tip Nails
7. Simple Navy Blue and Gold Nails
8. Long Coffin Navy Blue and Gold Nails with Gems and Glitter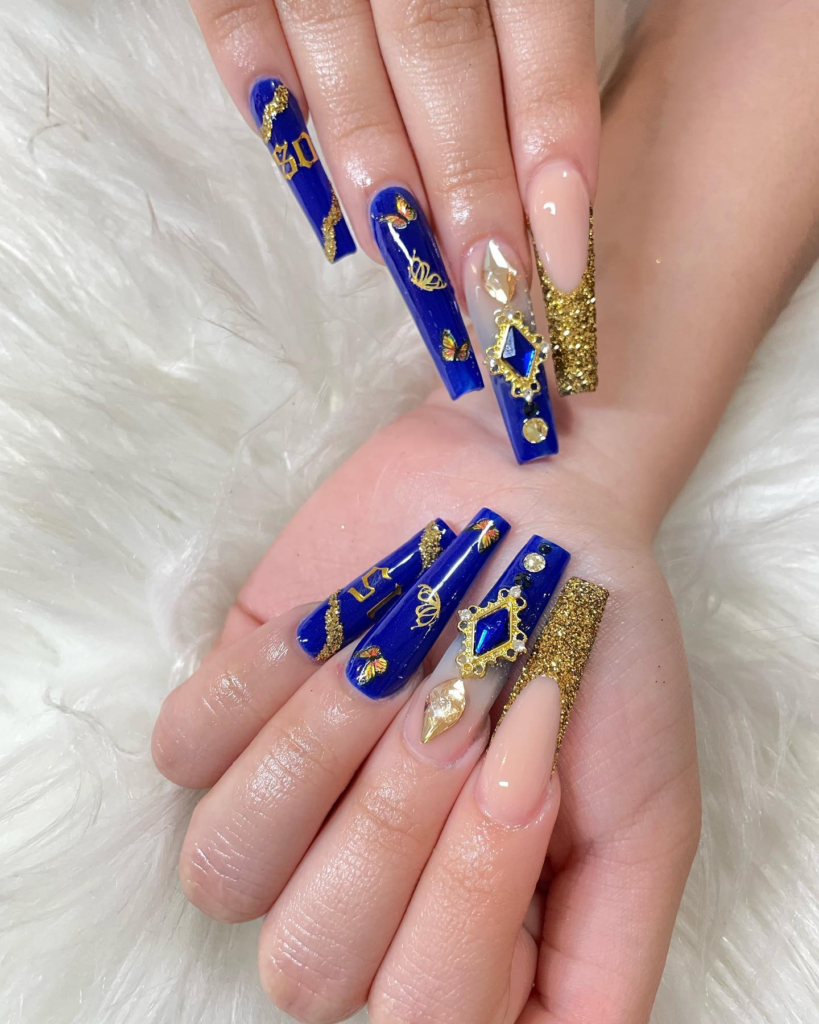 9. Marble Navy Blue, White and Gold Nails
10. Three Designs in One Manicure
11. Botanical Navy Blue and Gold Nails
12. Navy Blue and Gold Sparkle Nails
13. Matte Navy Blue and Gold Geometric Nails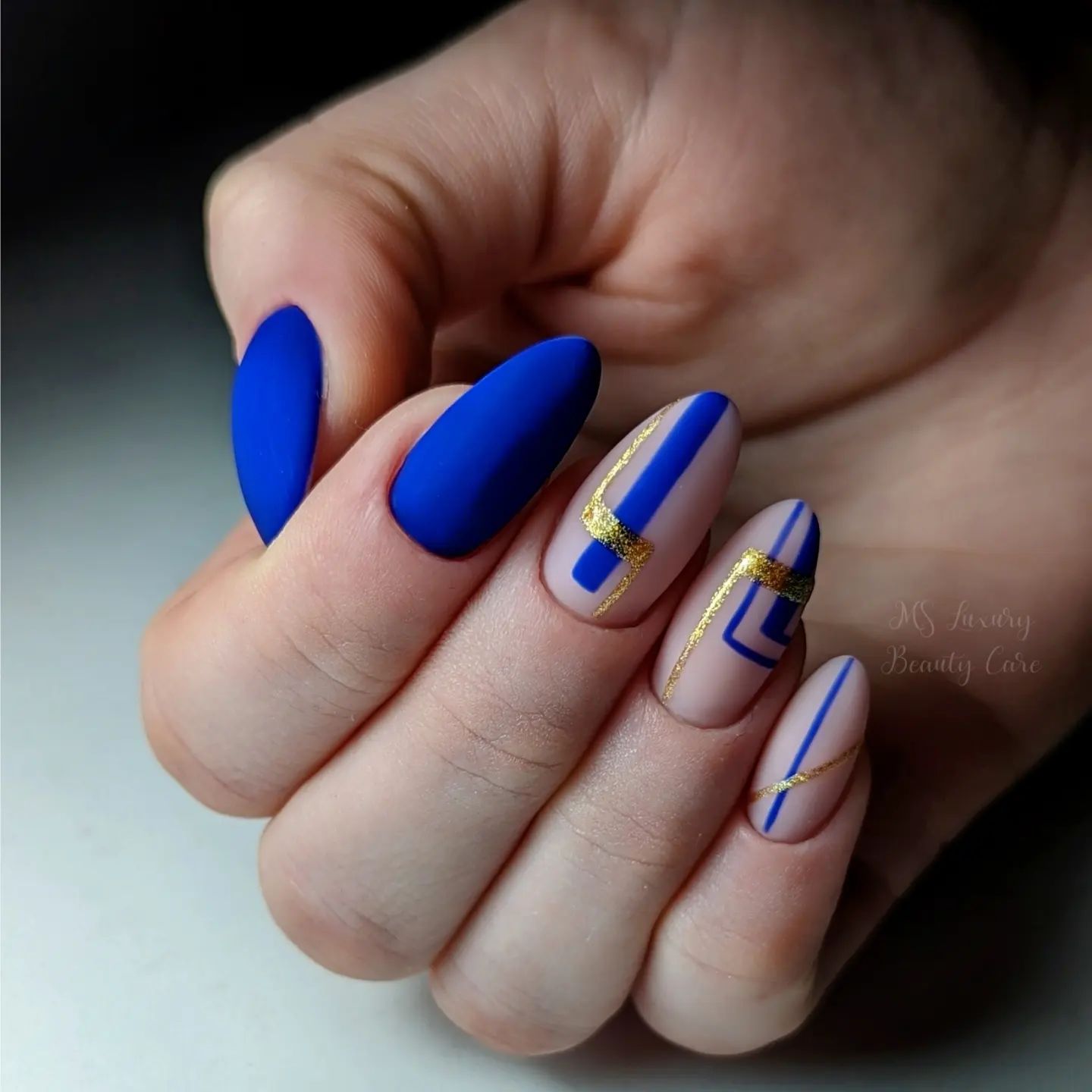 14. Glitter Navy Blue and Gold Nails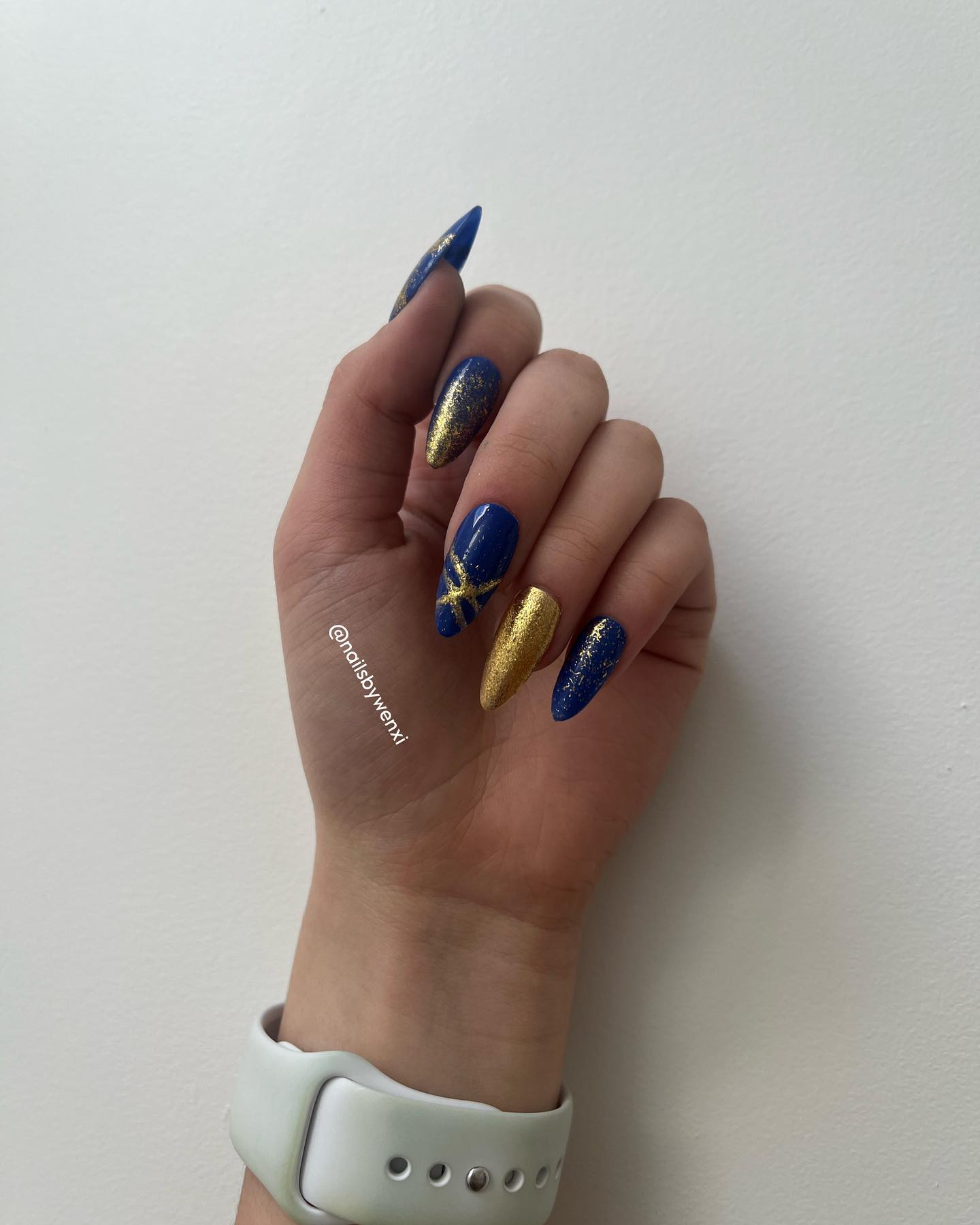 15. Navy Blue and Gold Nails with French Tips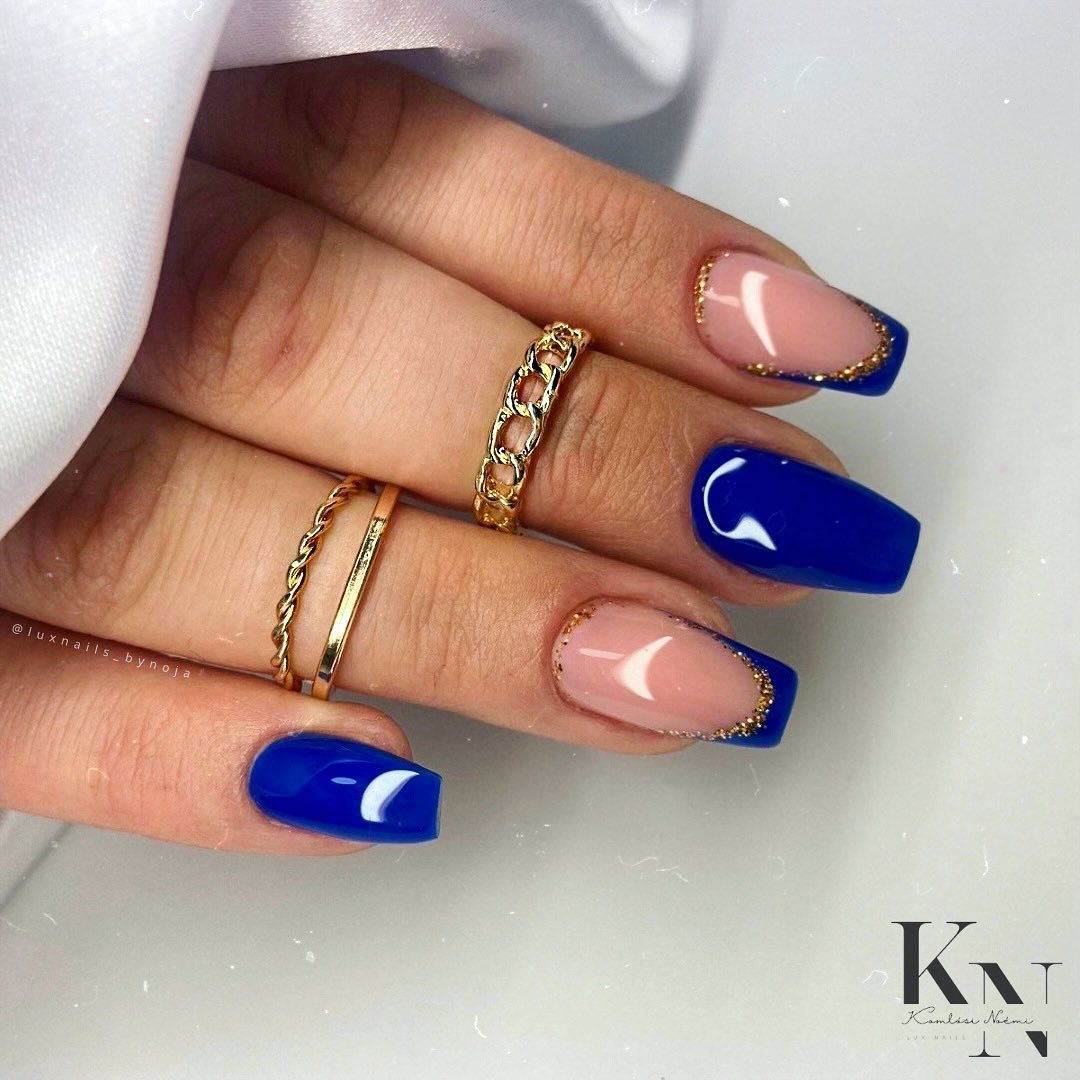 16. Indian Inspired Navy Blue and Gold Nails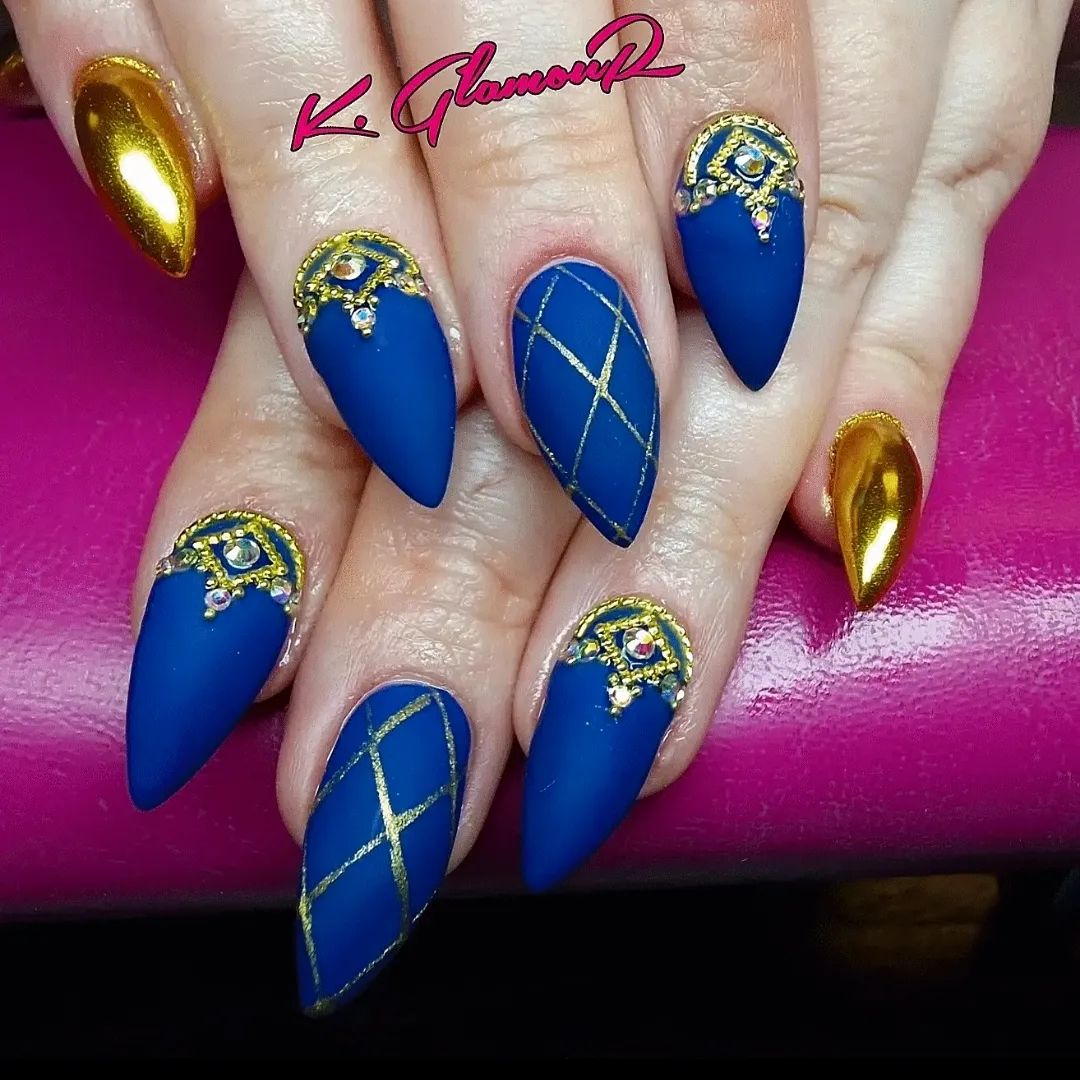 17. Party Look For Navy Blue and Gold Nails
18. Abstract Nail Art on Navy Blue and Gold Nails
19. Summer Navy Blue and Gold Nails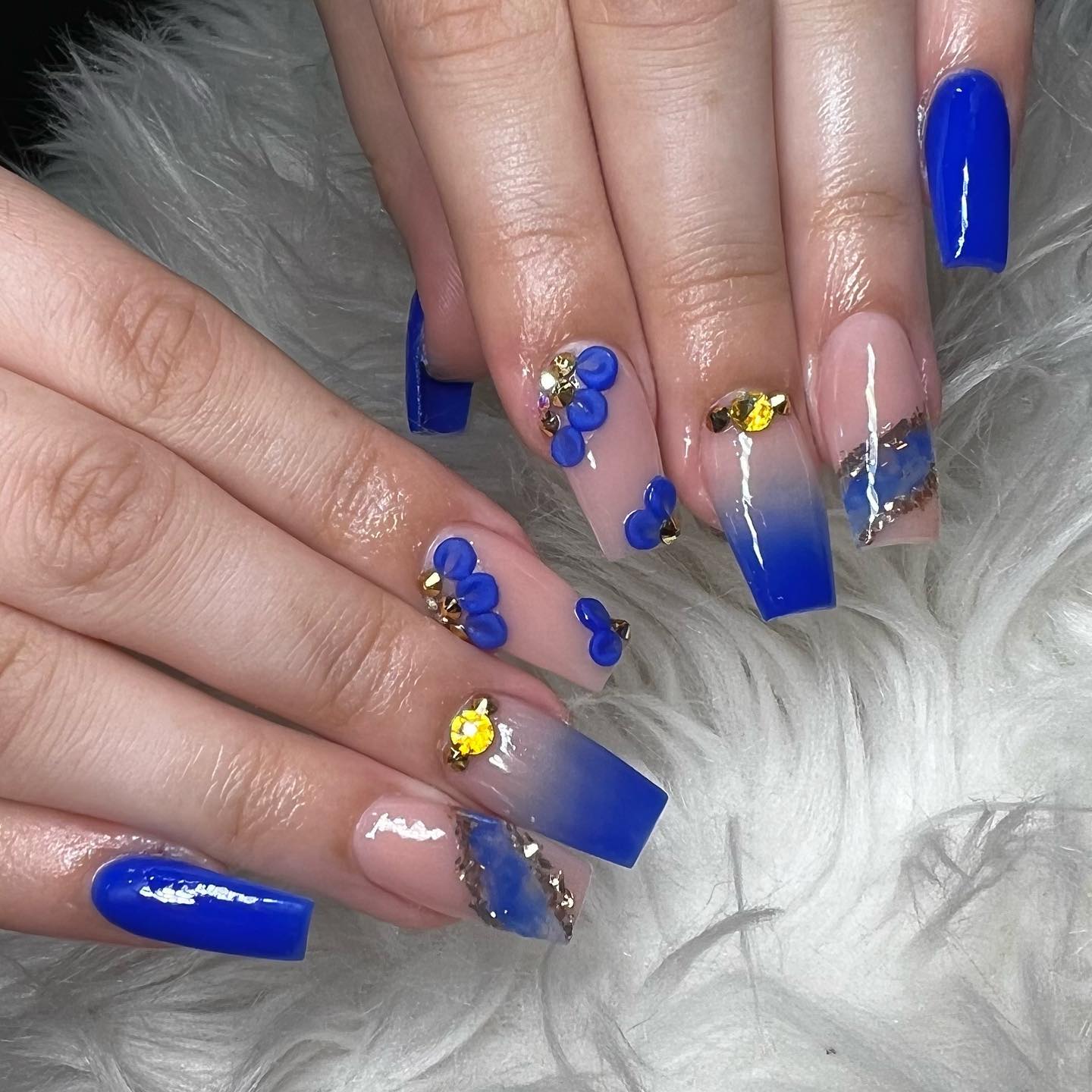 20. Simple Gold Outlines on Matte Nails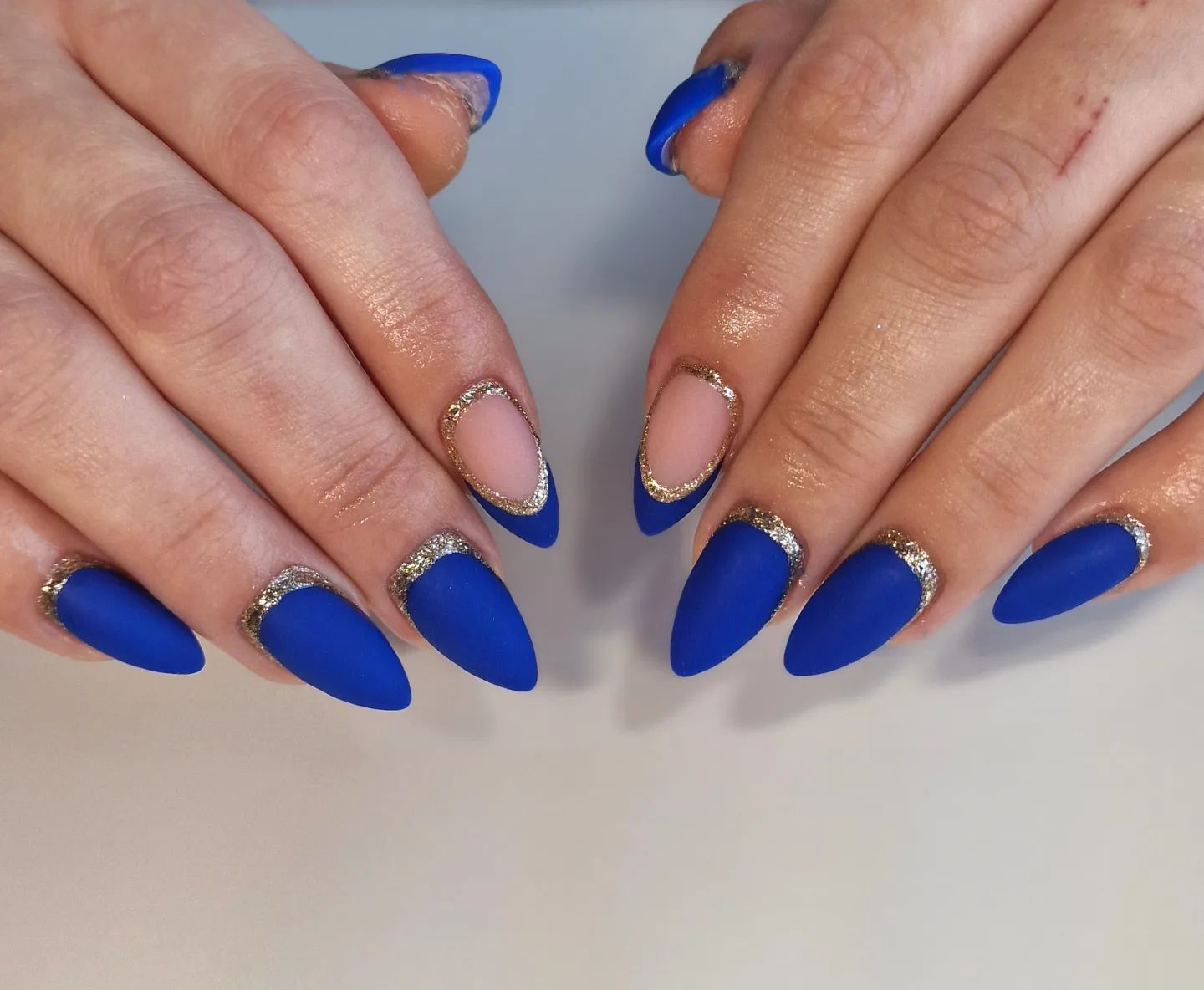 21. Bright Blue with Glitter and Gems
22. Gold Confetti Nails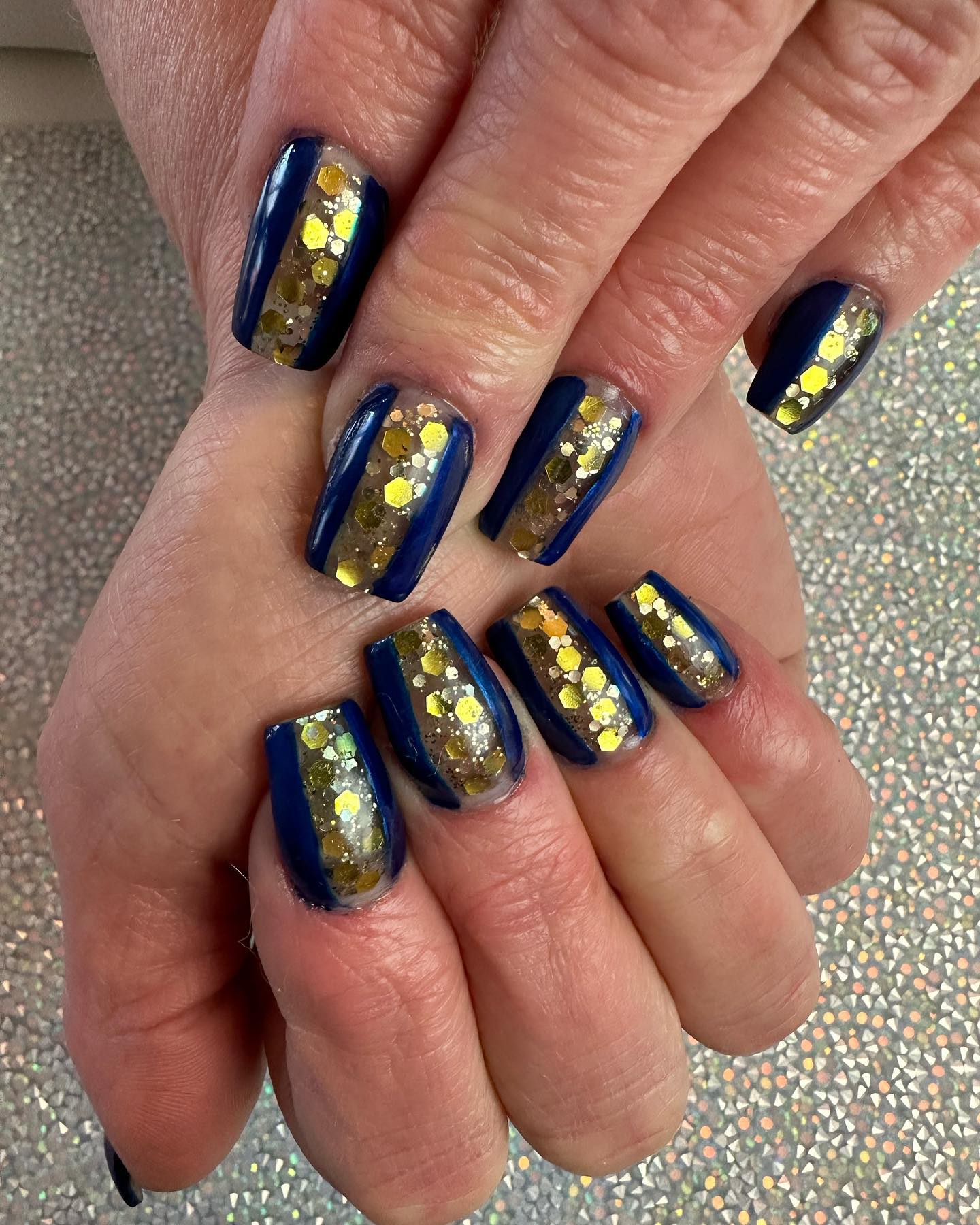 23. Gold Glitter and High Gloss Navy Blue Nails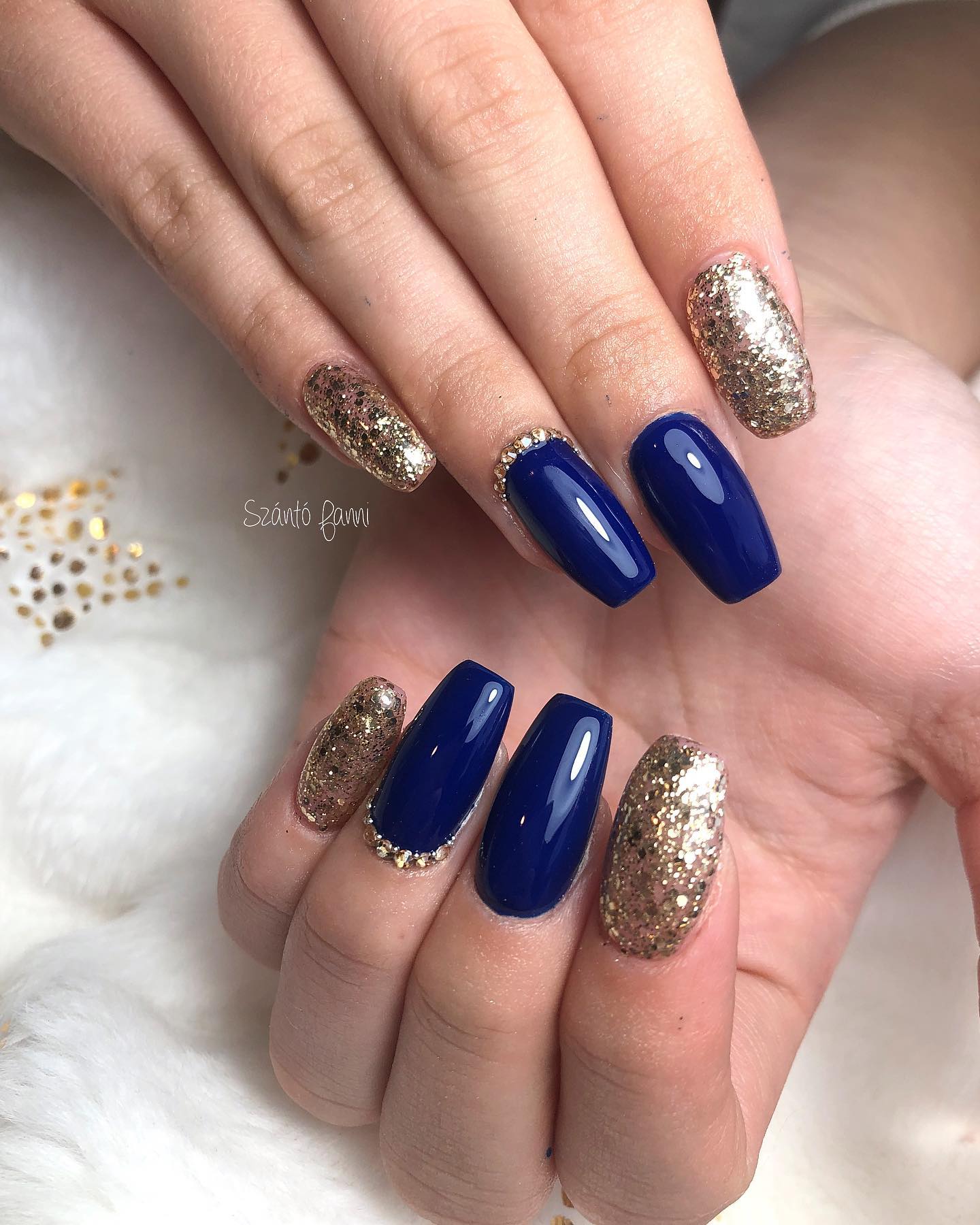 24. Winter Blue and Gold Manicure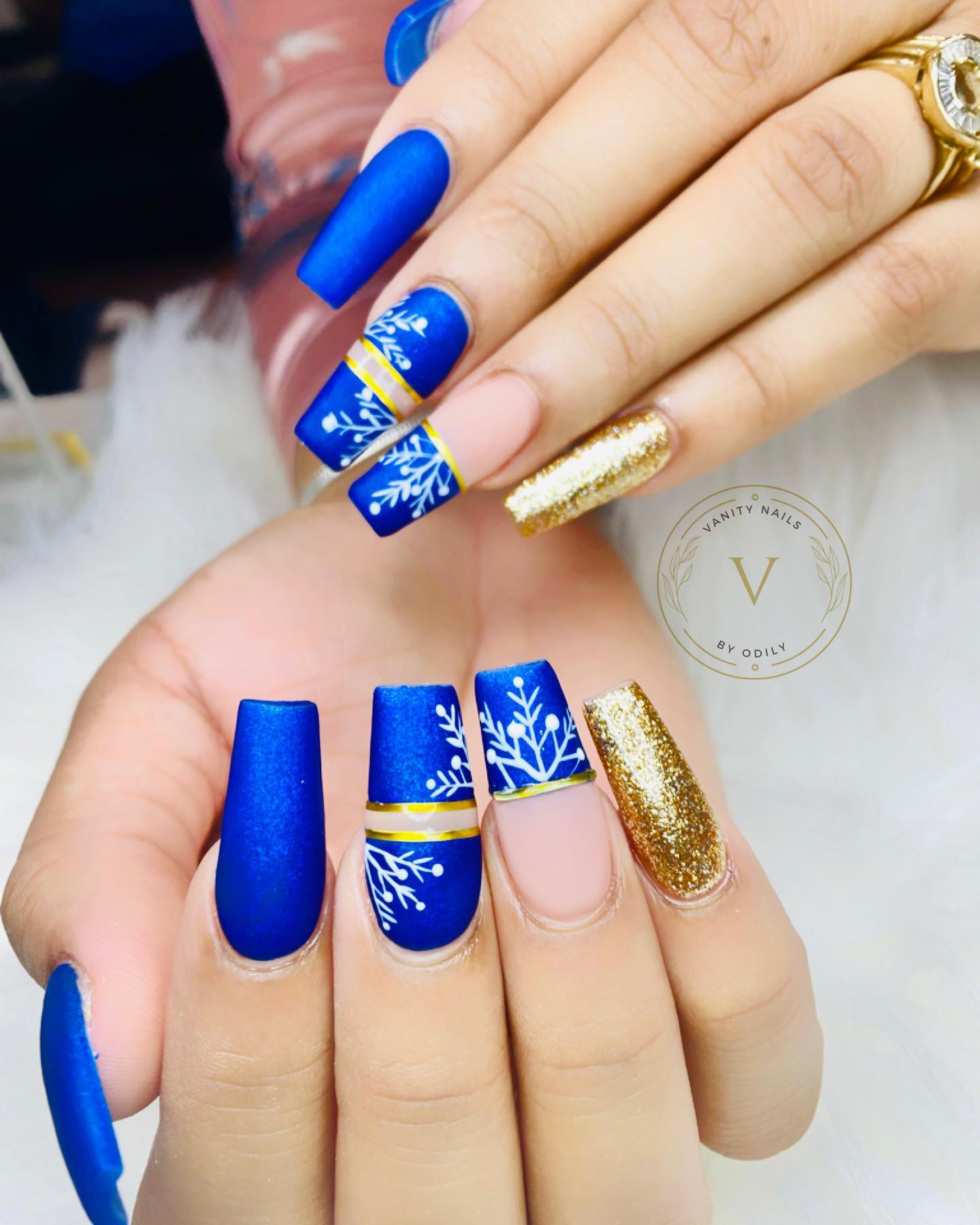 25. Gold Line Through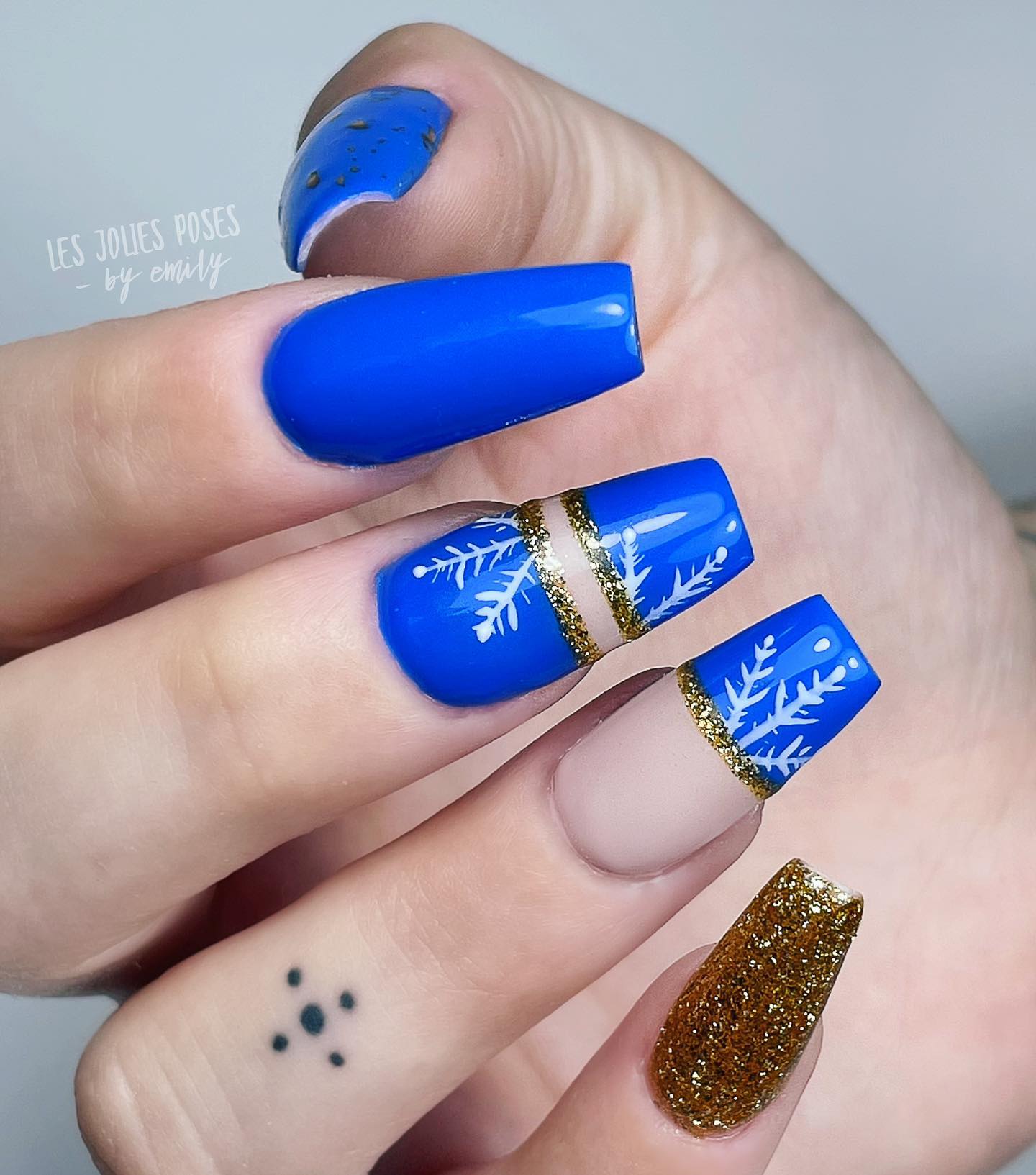 26. Alternating Nails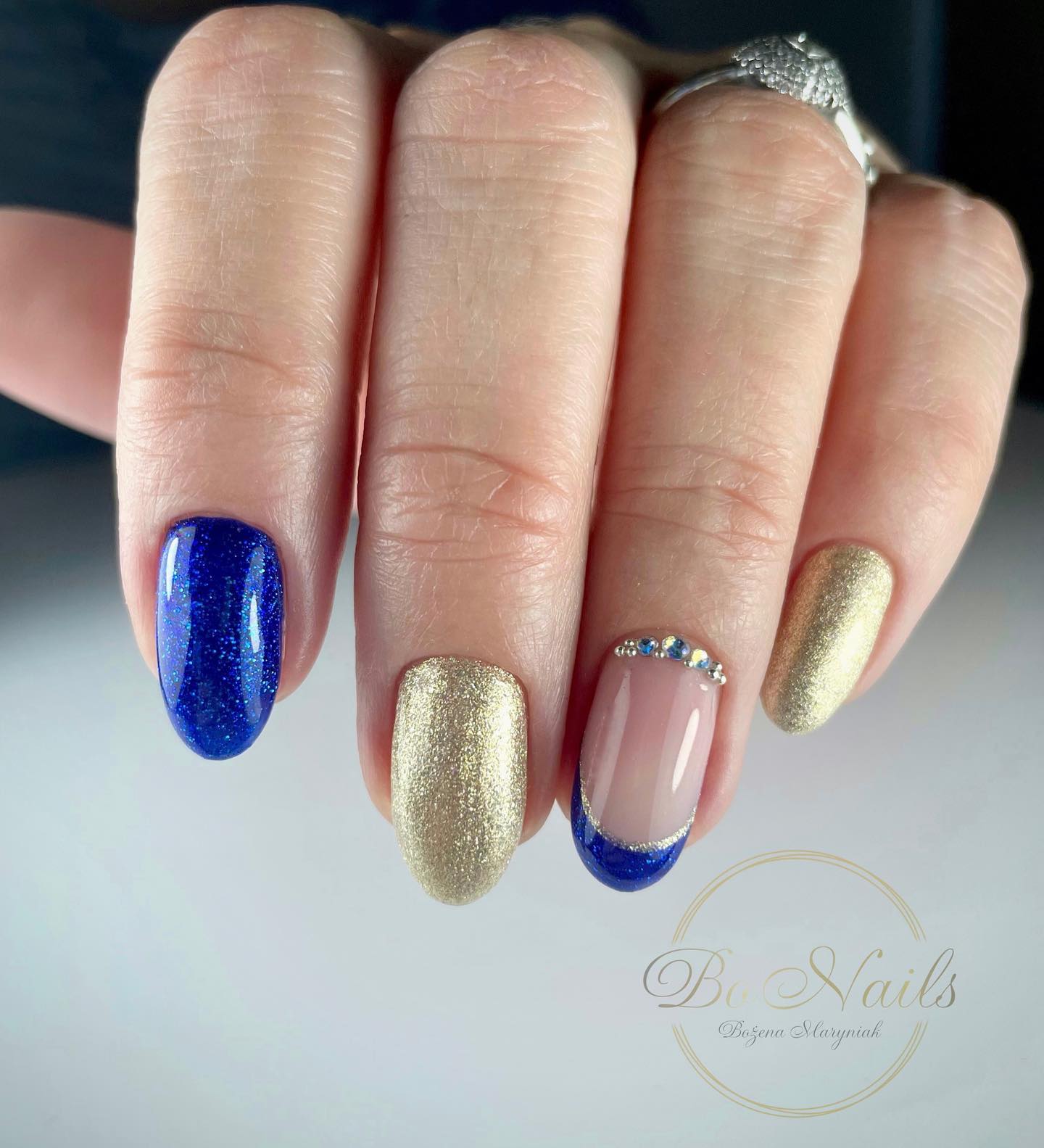 27. Stripes and Stars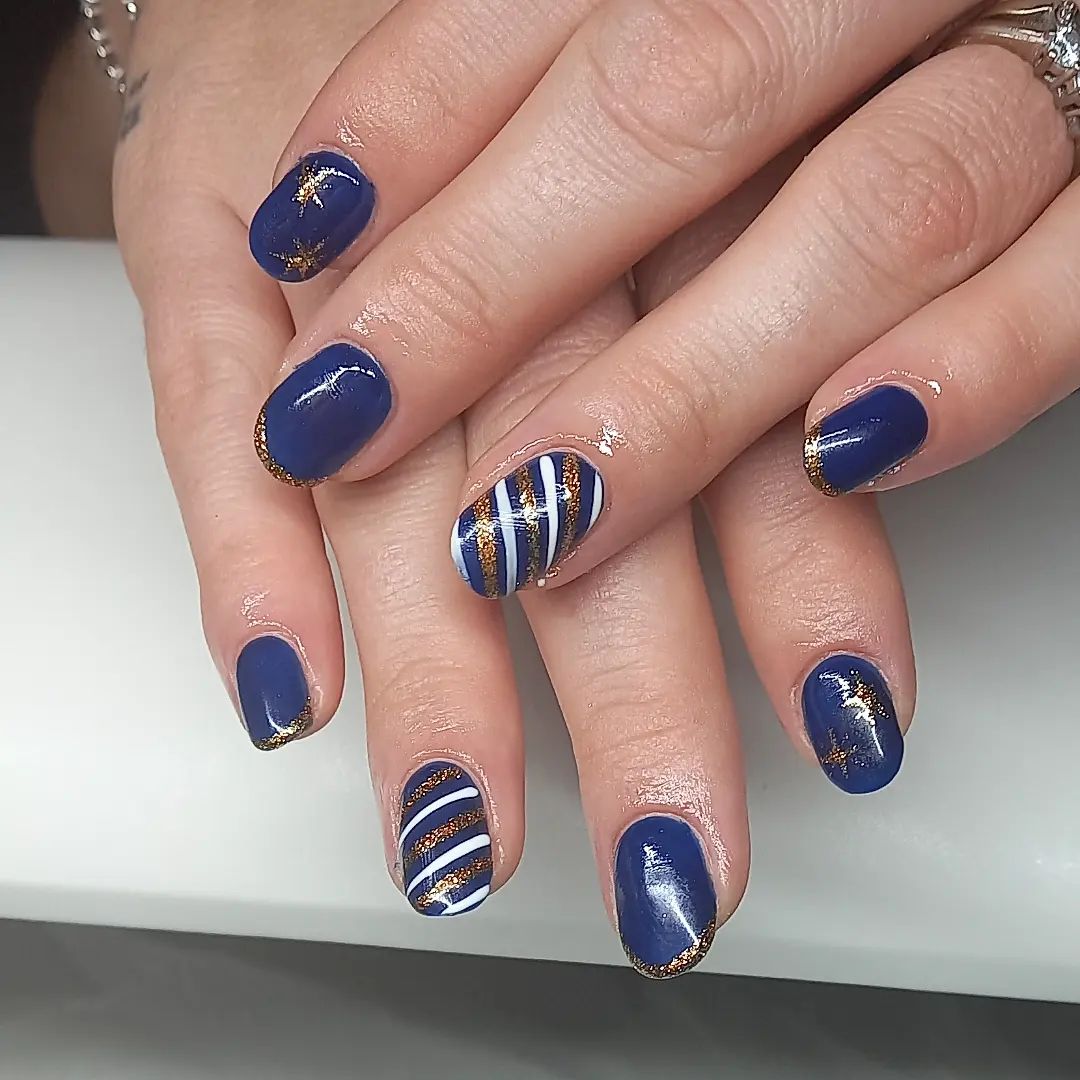 28. Short Stripe Nails
29. Gold Outline on Marble Nails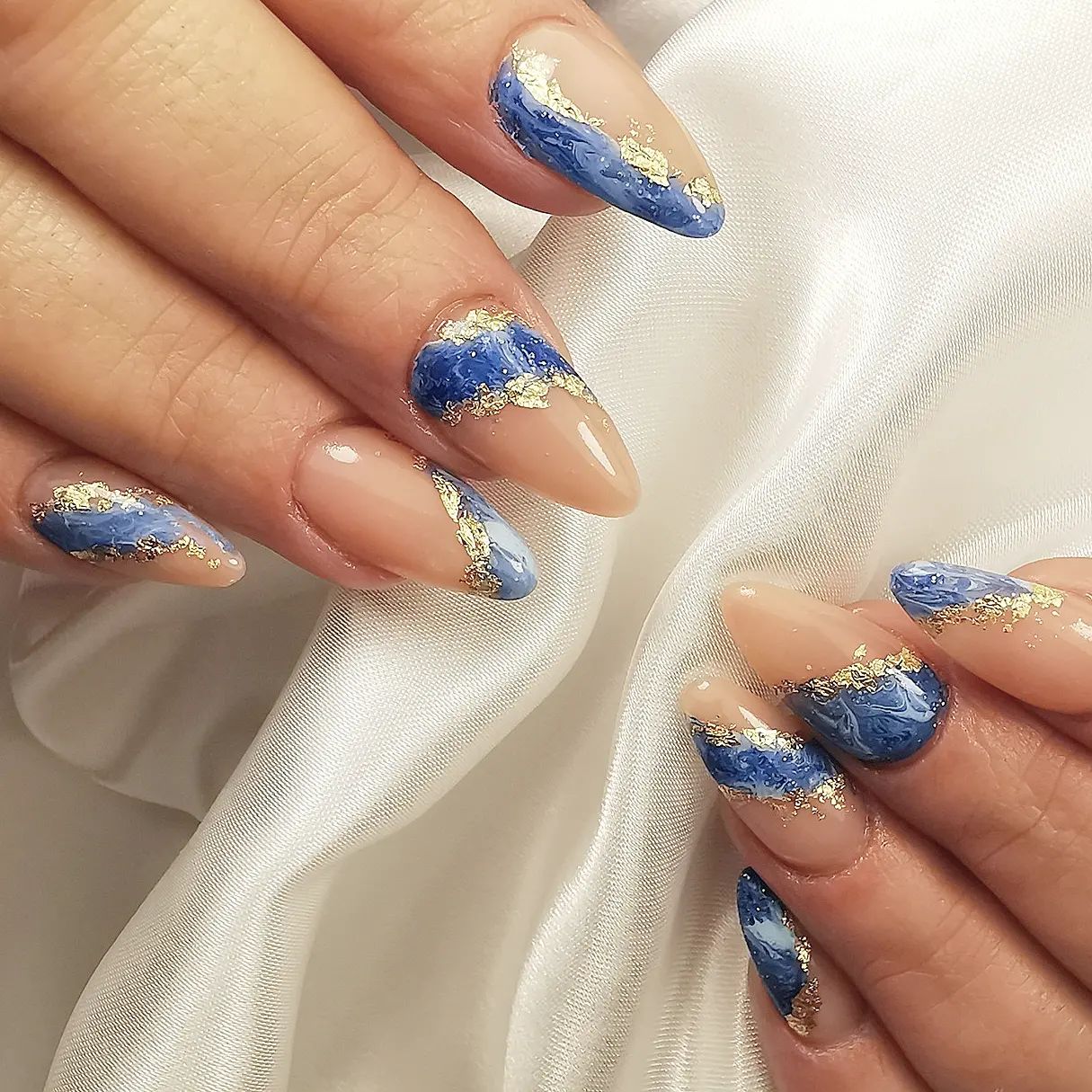 30. Gold Stripe on Matte Navy Nails
31. Gold Butterfly Nails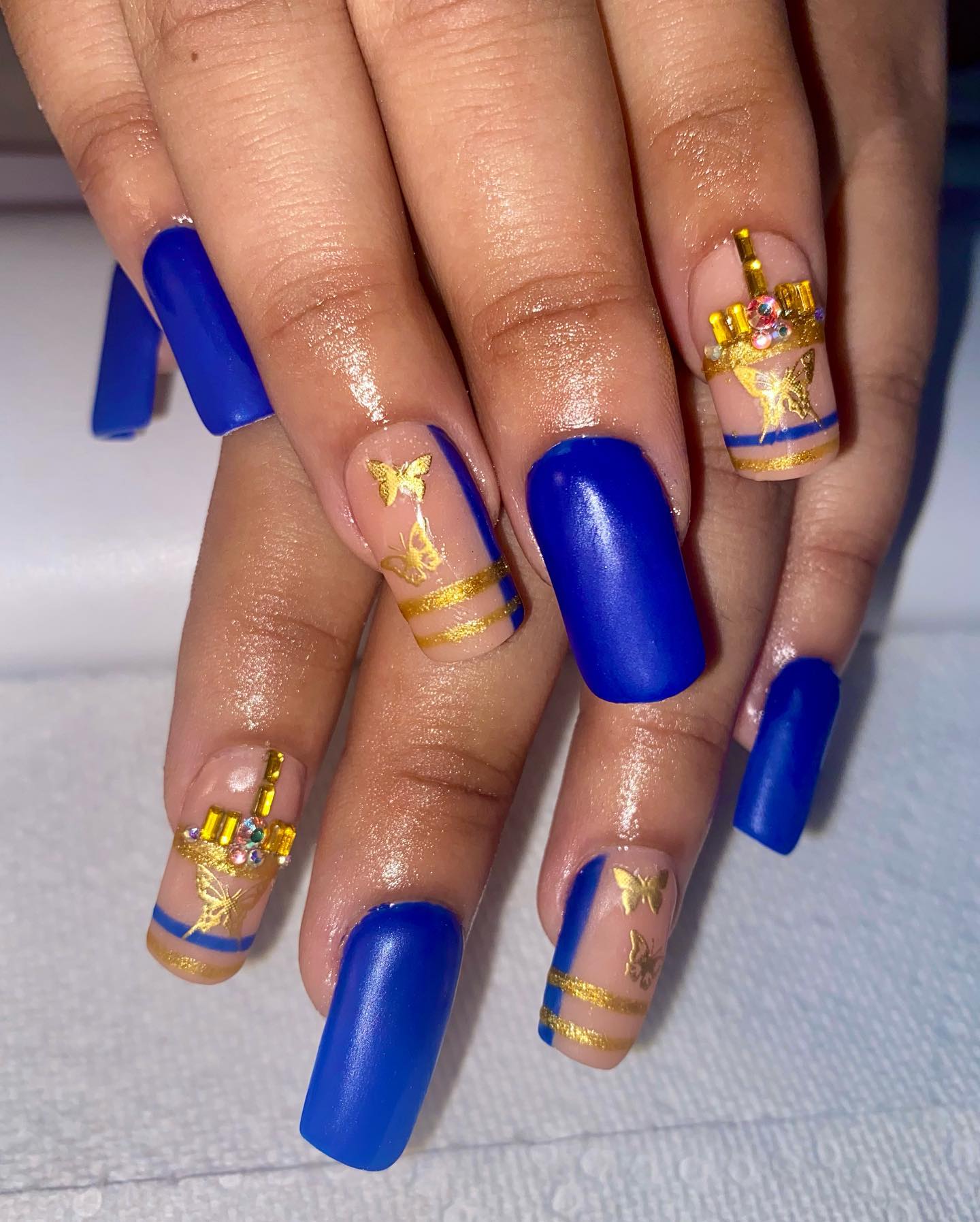 32. Gold Underline on Navy Nails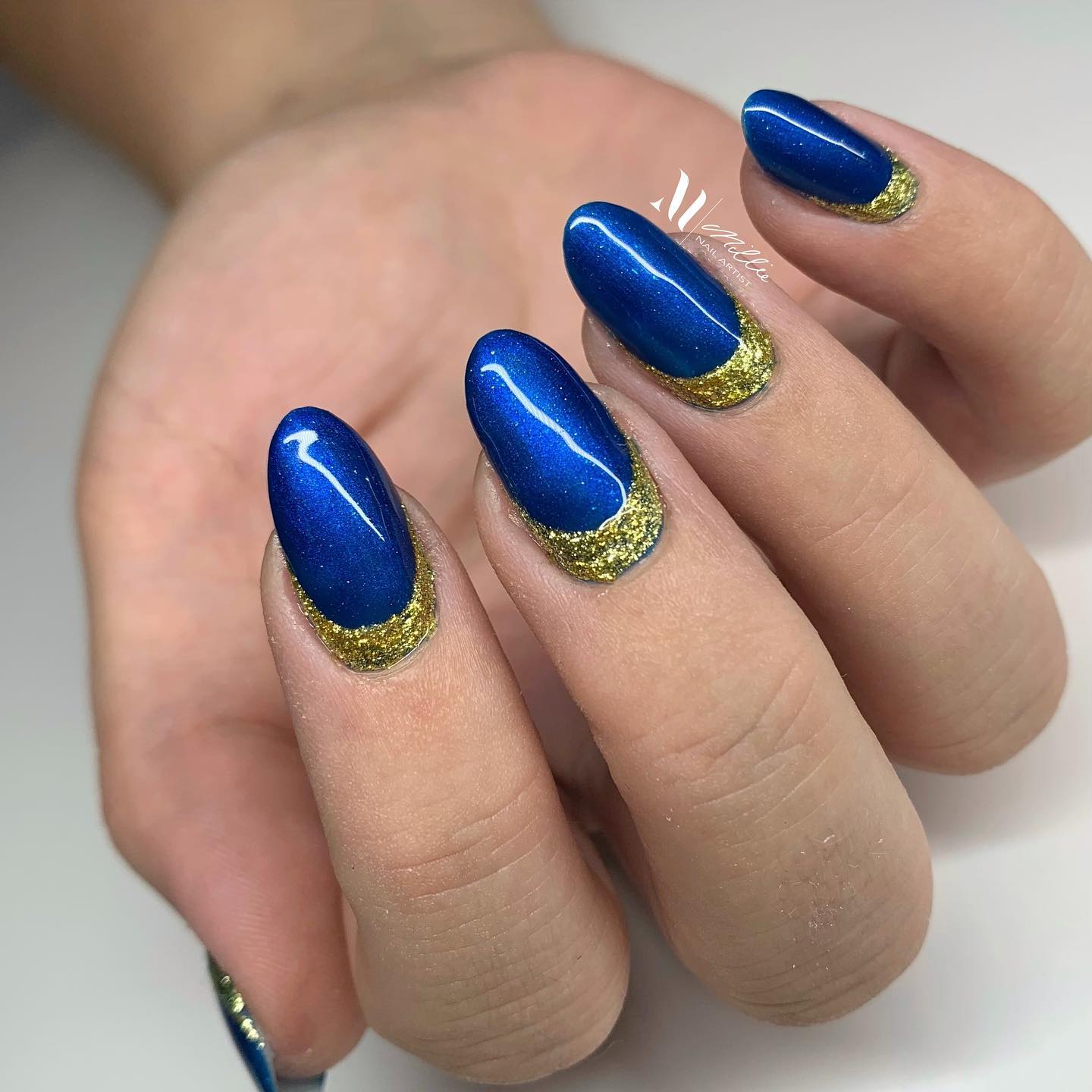 33. Gold Sparkle Short Nails
34. Dotted Gold Sparkle Short Nails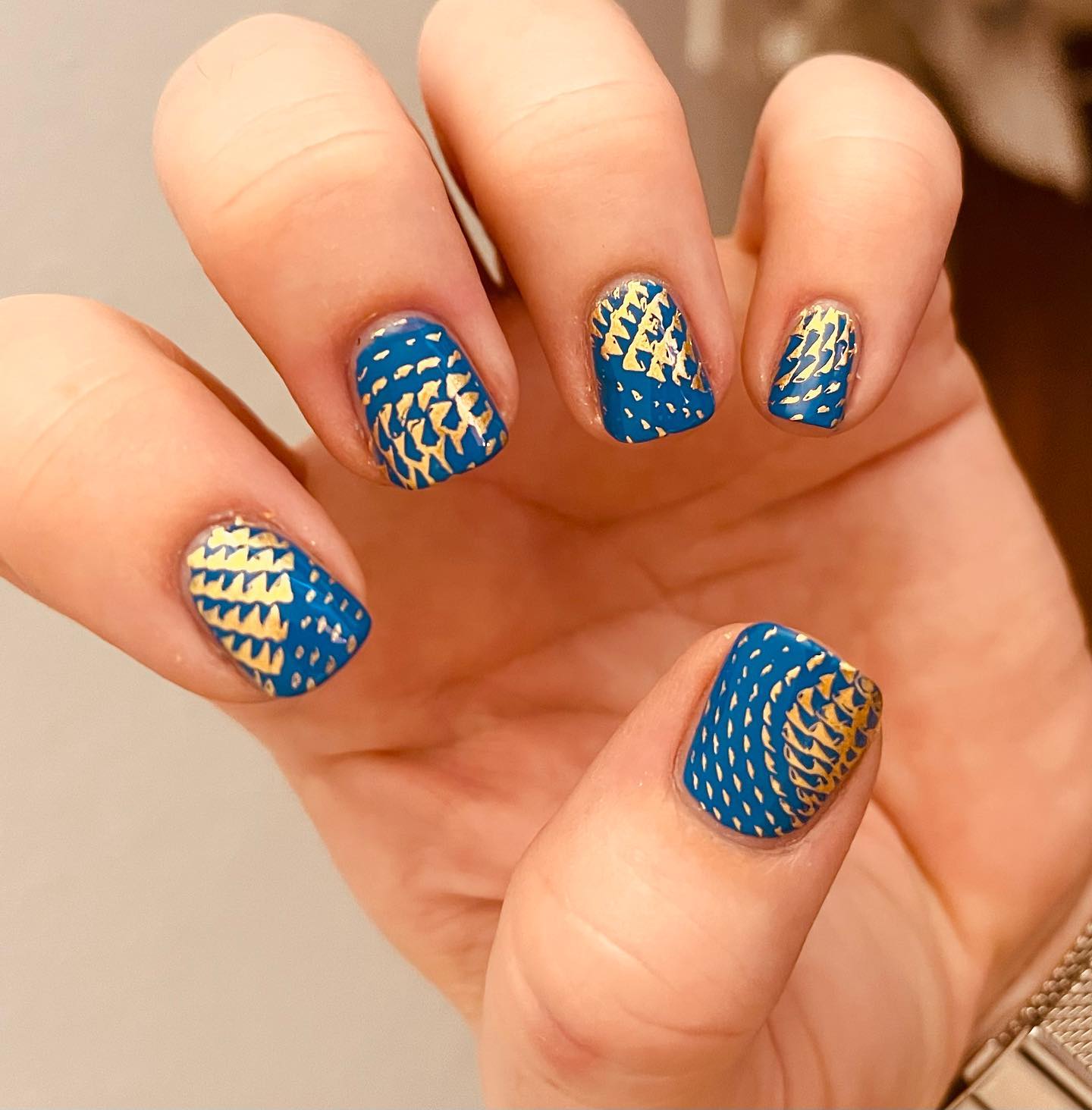 35. Minimalist Art Nails
36. Modern Art Nails with Navy Blue, Gold and Black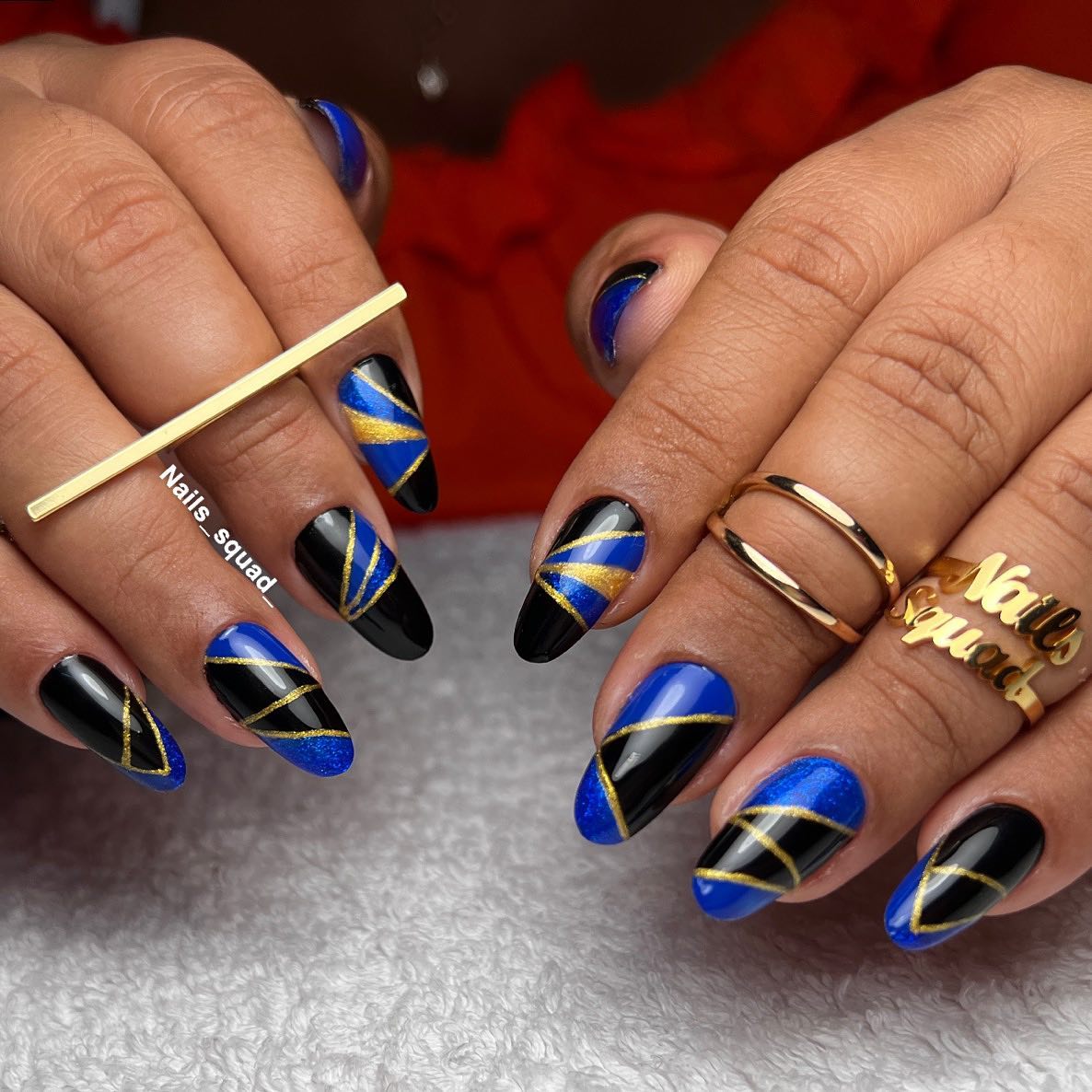 37. Half and Half Navy Blue Design with Gold Stripe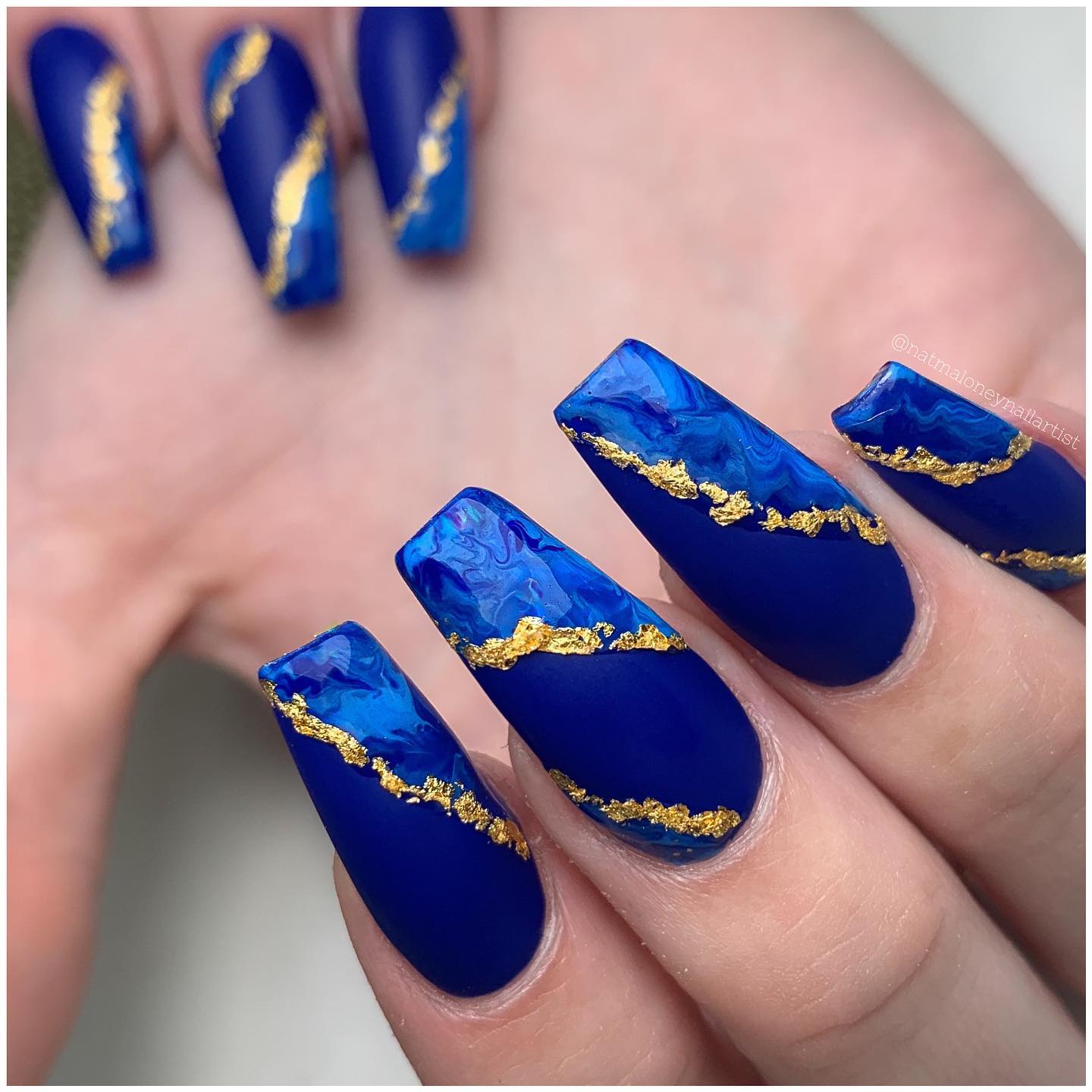 38. Snake Print Navy Blue Nails
39. Animal Print Navy Blue Nails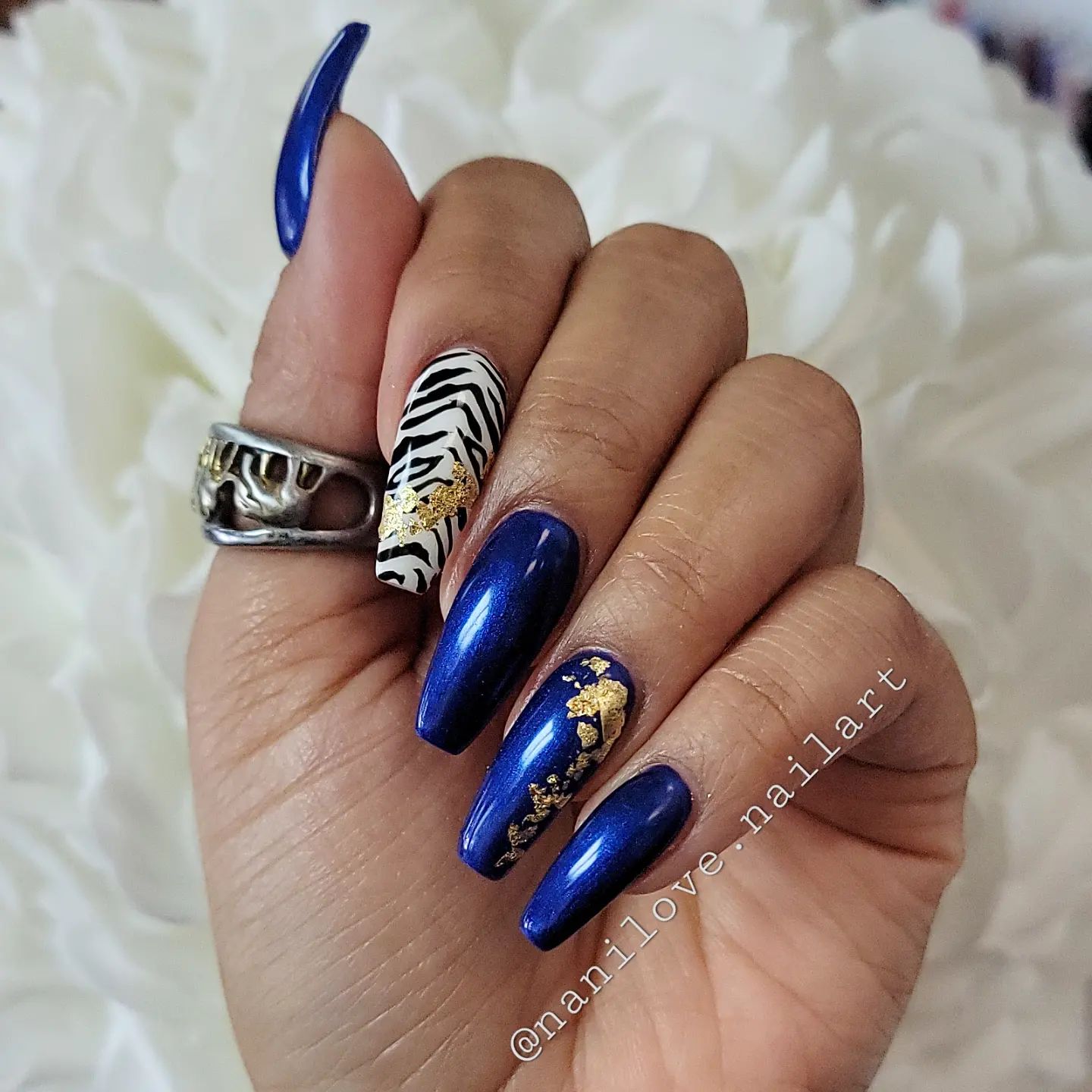 40. Chrome Gold and Navy Blue Nails
41. Gradient Gold and Navy Blue Nails
42. Ice Queen Gold and Navy Blue Nails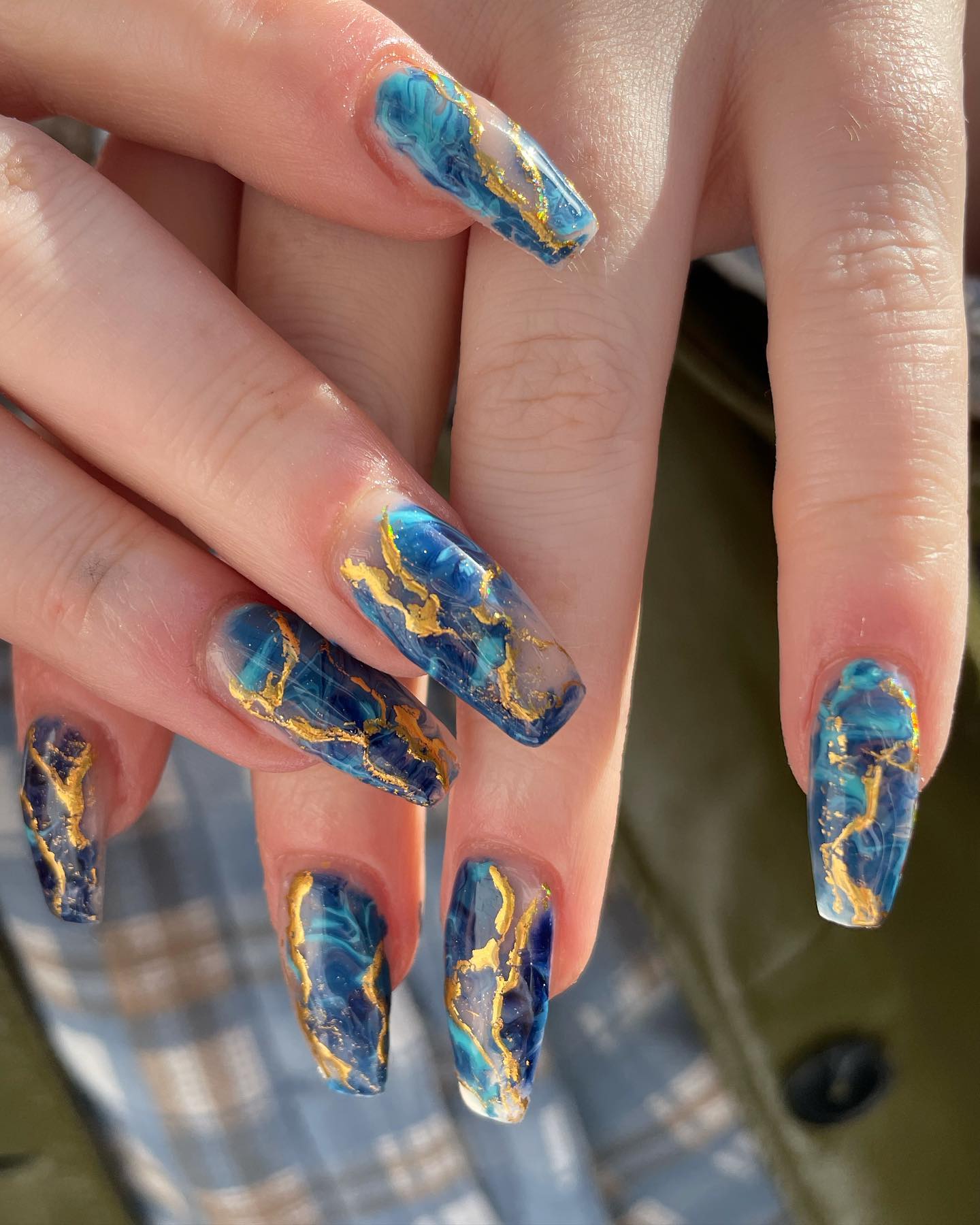 43. Blue Fire Nails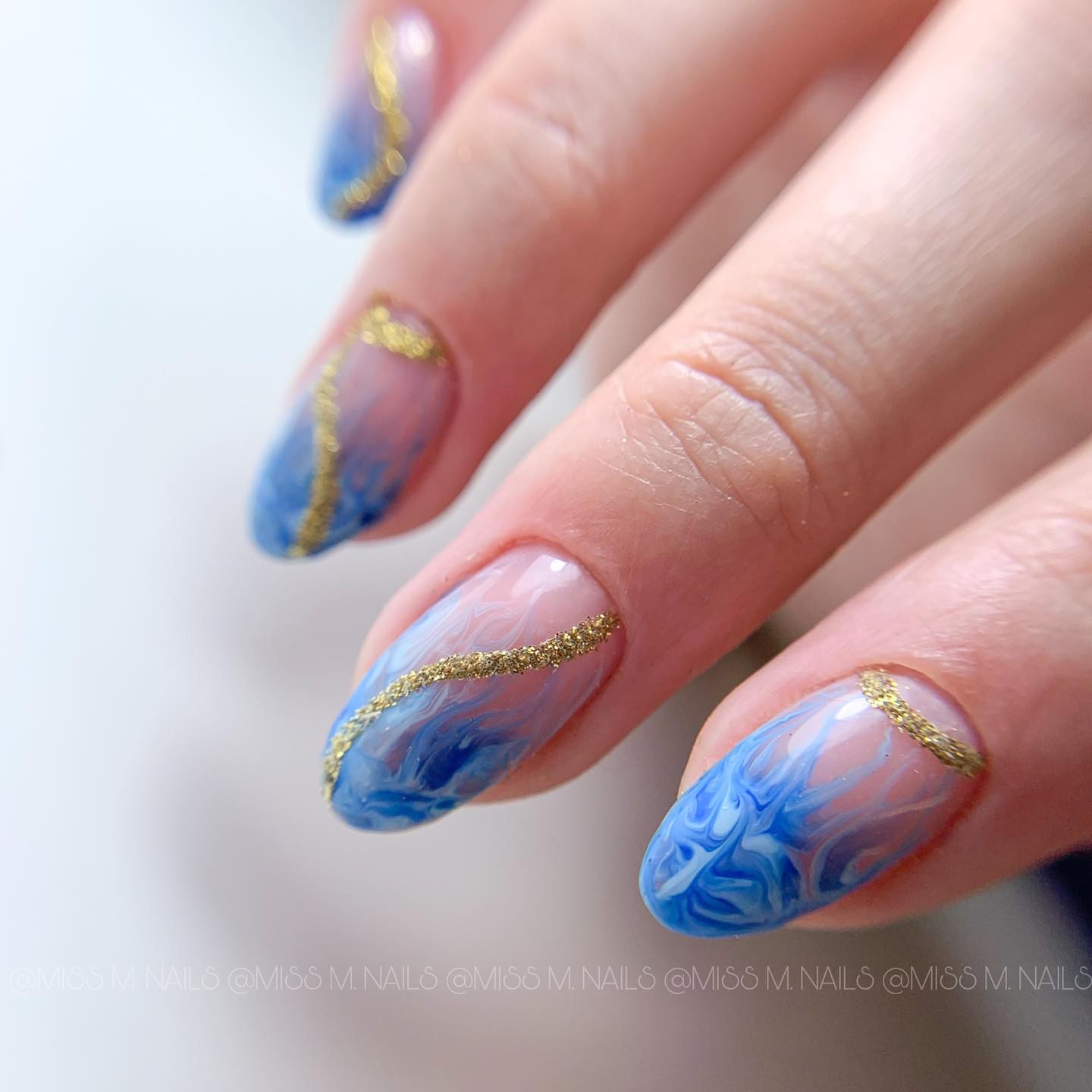 44. Winter Goddess Nails
45. Simple Long Coffin Nails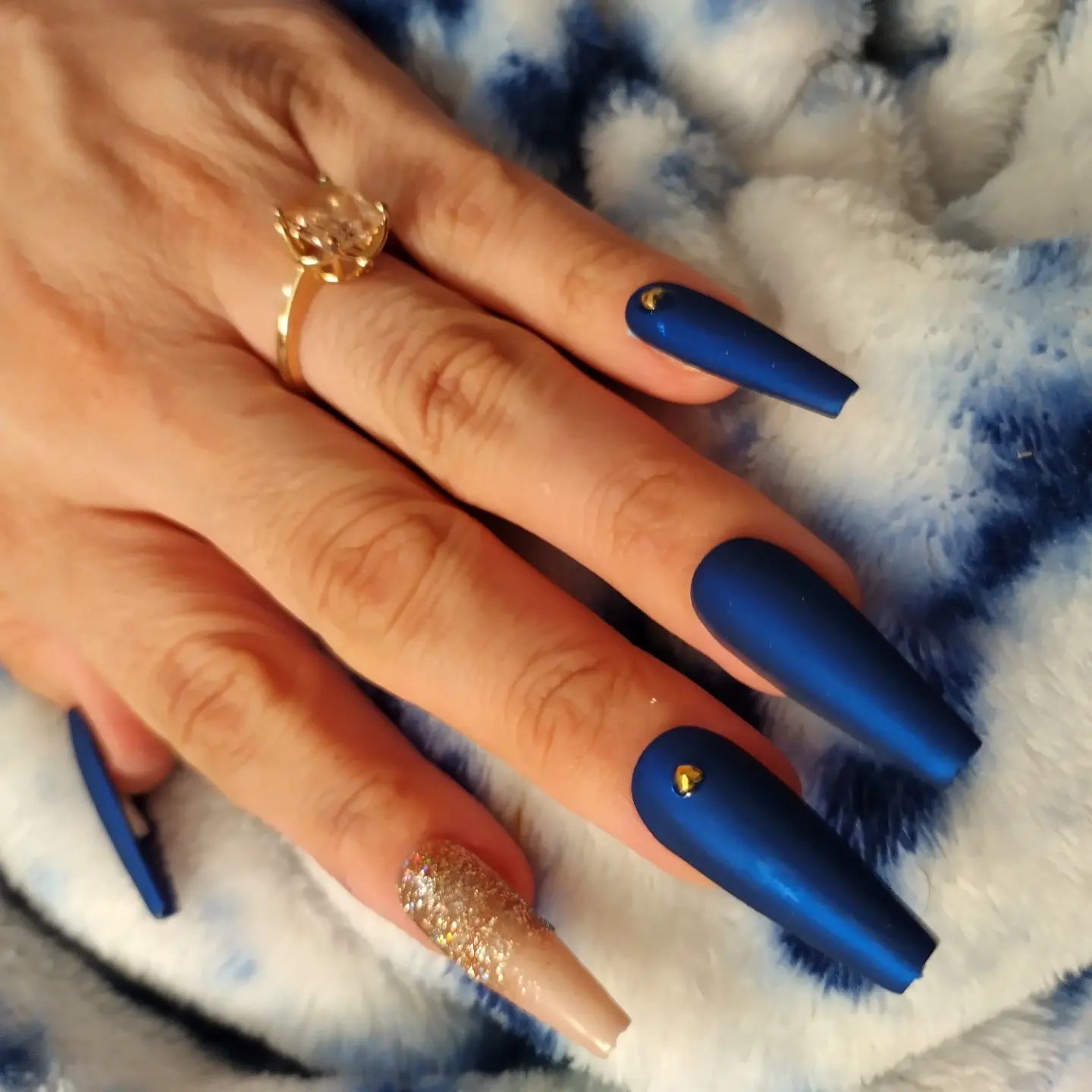 46. Spring Blue and White Manicure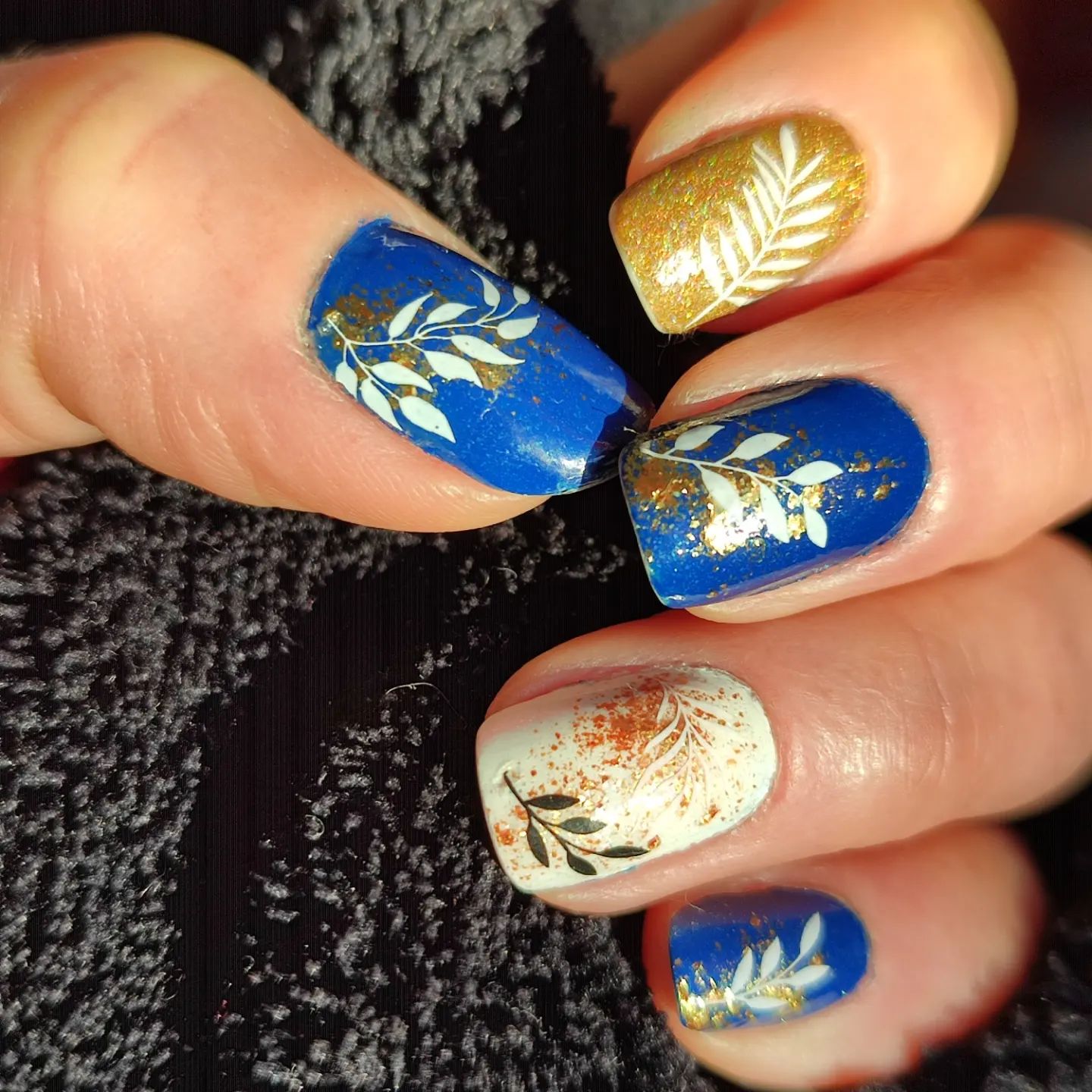 47. Navy Blue, Light Blue with Gold Outline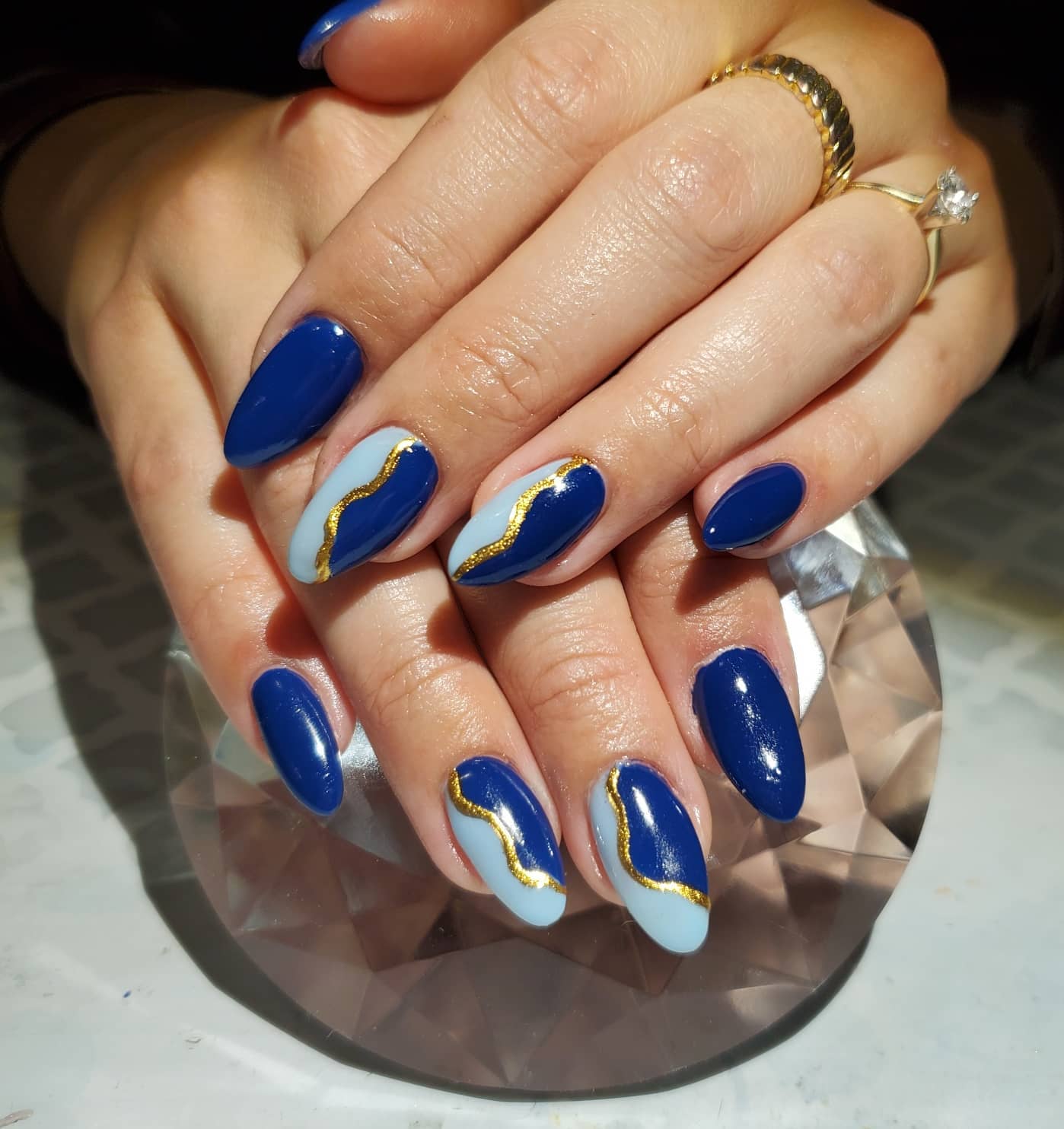 48. Floral Motives with Gems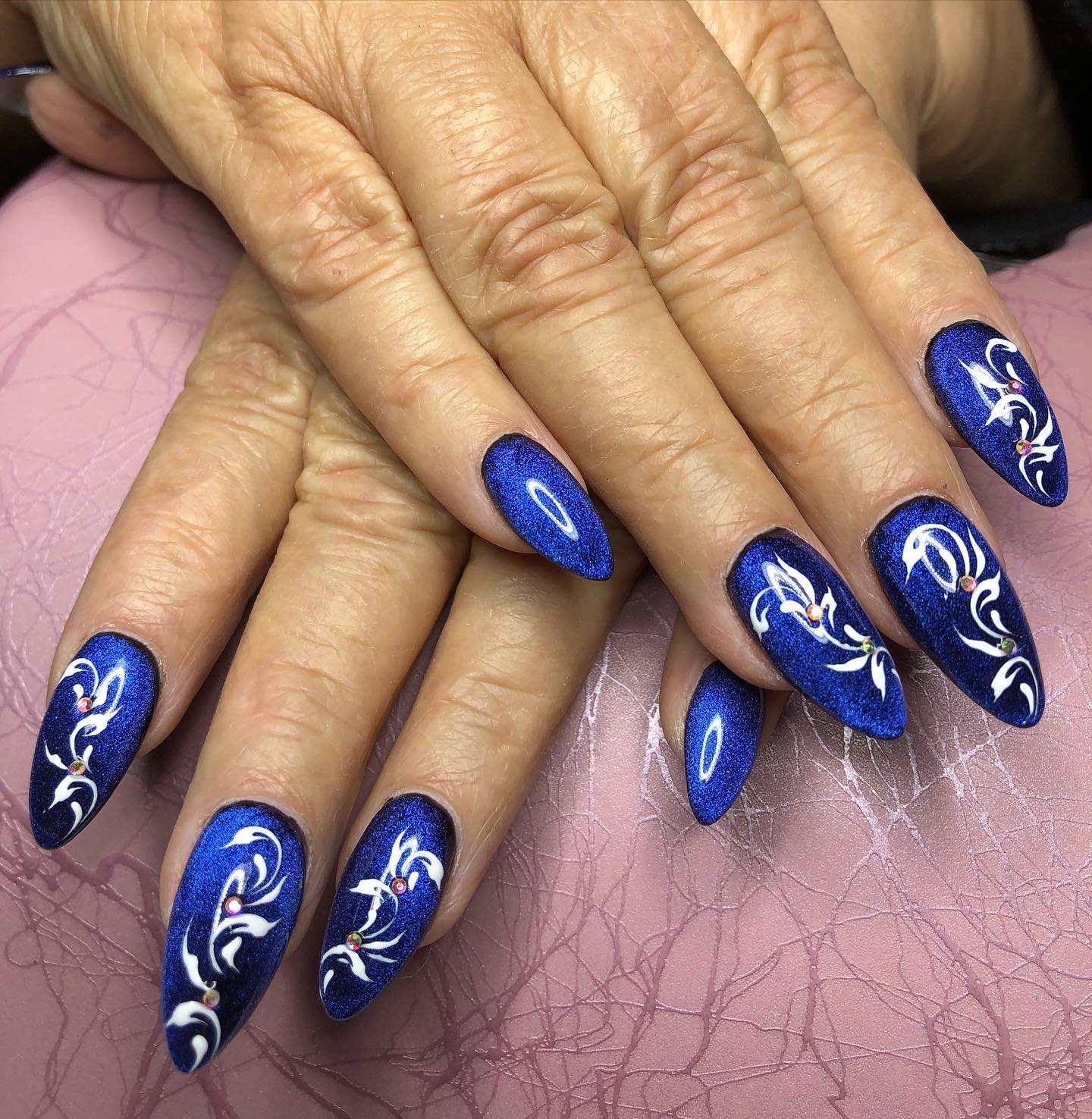 49. Simple Almond French Tips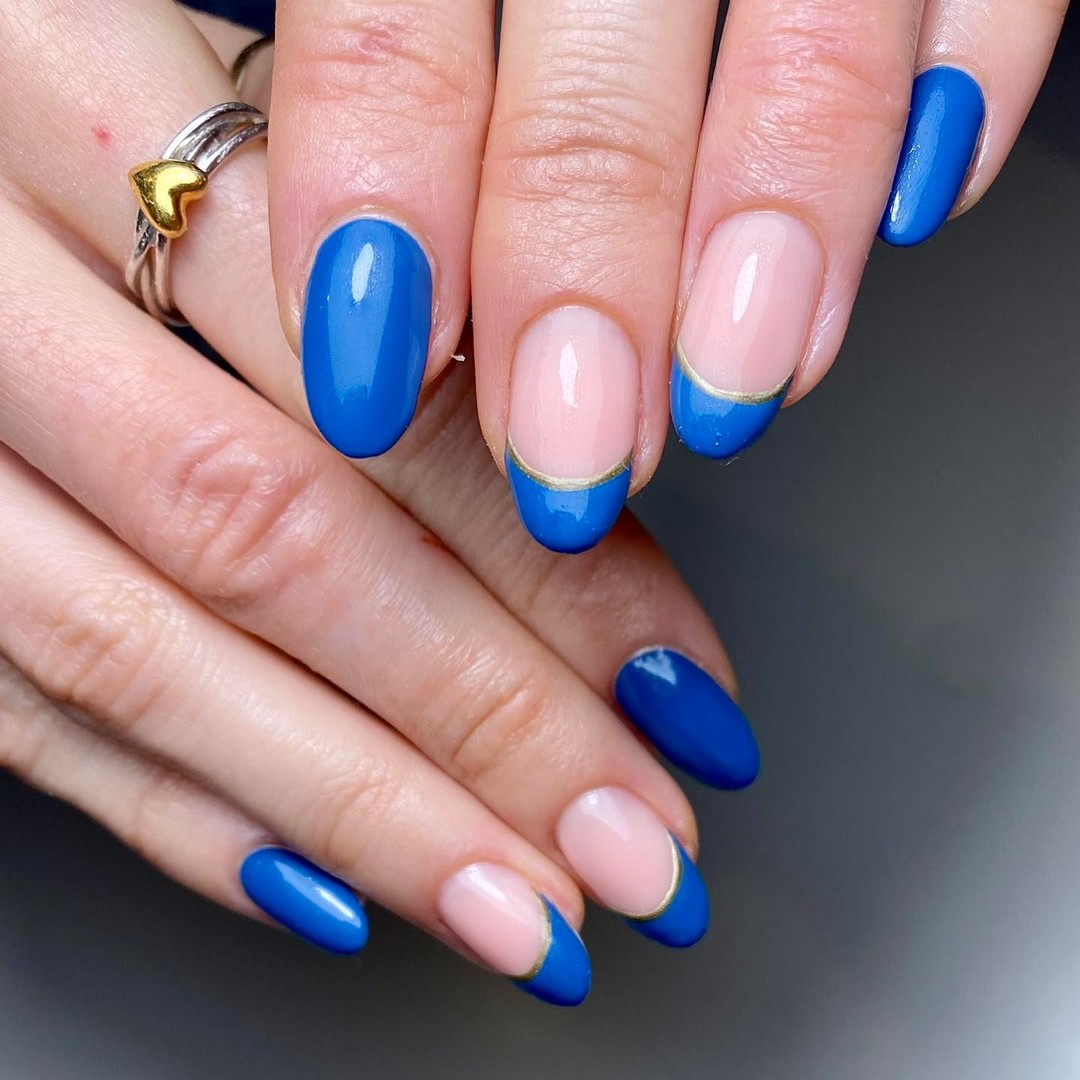 50. Navy Blue Coffin French Tips
51. Pretty Gems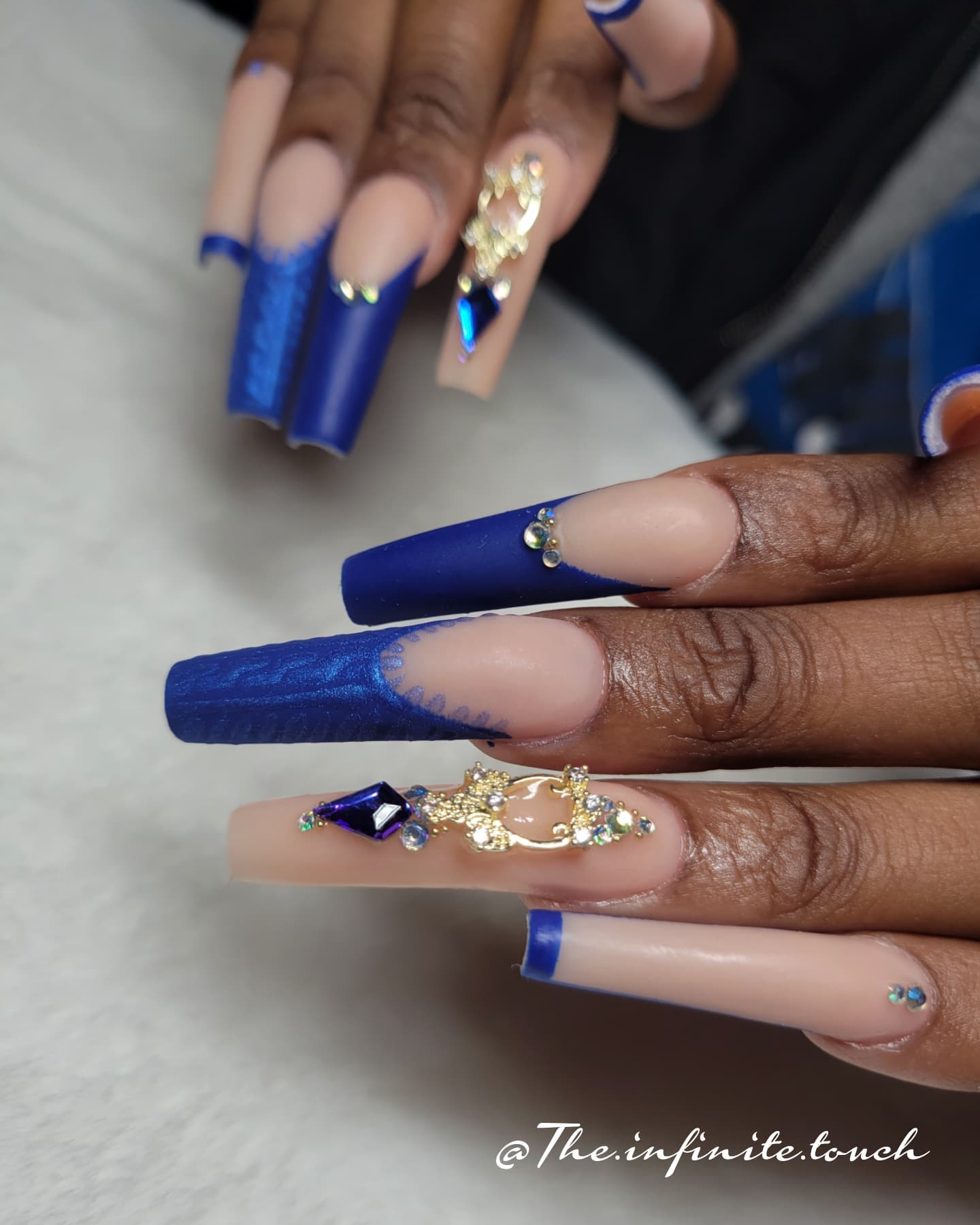 52. Half Gold Coated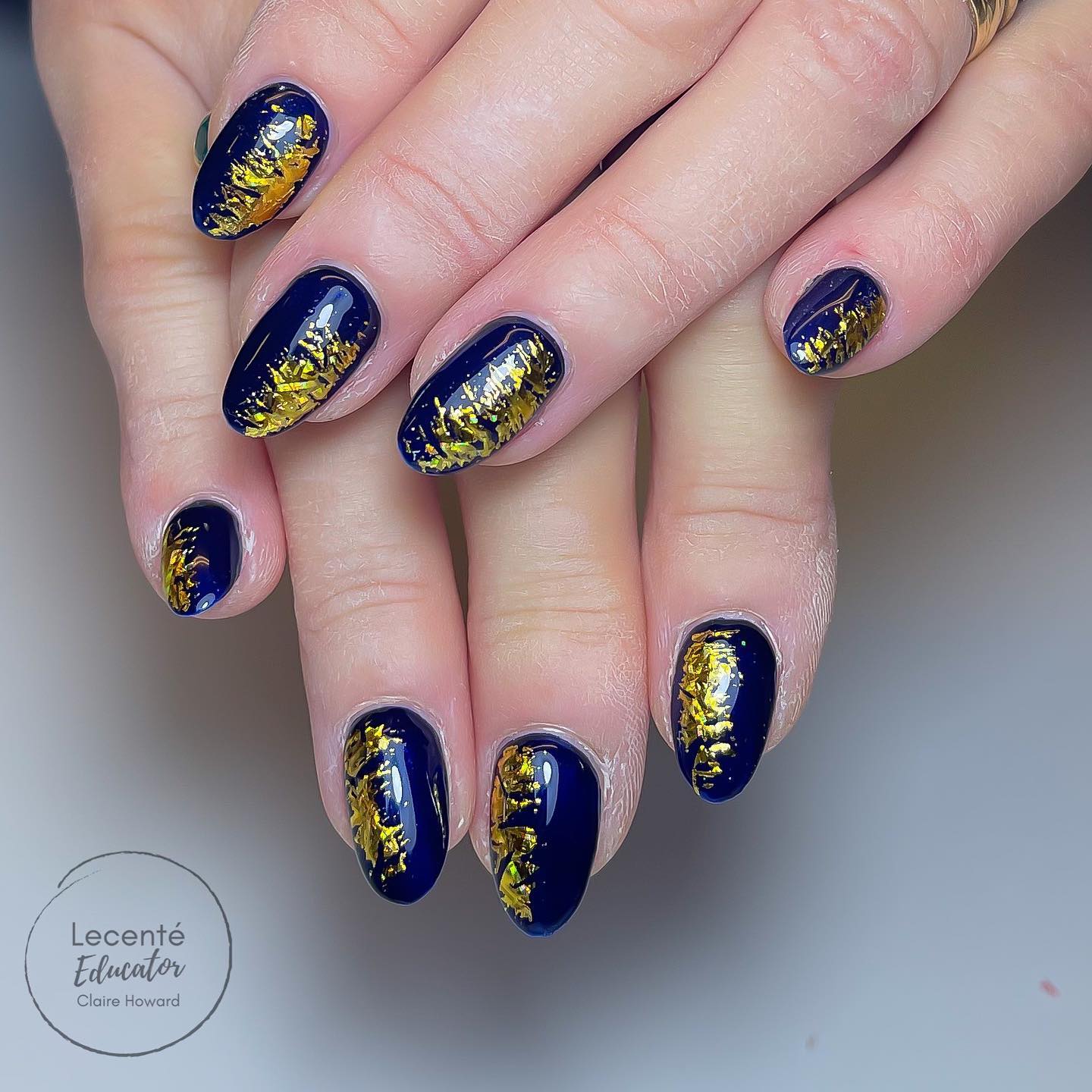 53. Marble and Gold Foil Nails