Do you love the look of natural nails? In that case, you need to try lavender natural nails this month! Our team of nail experts compiled this roundup of over twenty different nail design ideas to give you plenty of inspiration for your next manicure project.
Why lavender nails?
This pretty color is an all-time favorite for all seasons and occasions, but especially for spring and summer. This pastel color tone pairs wonderfully with natural nail shapes and allows you to explore a variety of nail design options. It is also easy to mix and match with different outfit, making it a versatile choice for manicure.
Whether you love to do your own manicure or planning some inspiration for your next trip to the nail salon, we have compiled over twenty beautiful nail designs that will give you plenty of ideas for both options.
So what are the current trends for lavender natural nails? The common themes we see repeated over and over on social media as these:
Geometric Shapes – these can be as simple as a single stripe on your nails, or as complex as different swirl shapes. This nail design option is great for making at-home manicures as you can go very simple yet achieve quite a sophisticated look for your nails.
Ombre Nails – even with short nails you can pull off the ombre look which makes a nice transition between lavender and nude nail color. If you want to attempt a version of this at home, you can simply paint each nail with a gradient shade of lavender color.
French Tips – if you don't have super short natural nails, lavender French tips are a great option for you!
Beige and Lavender – for a color combination that looks natural and doesn't add too much contrast, choose the combination of beige and lavender
Botanical Nail Art – add a touch of nature to your manicure by incorporating simple botanical shapes.
Video Tutorial for Outline Lavender Natural Nails
If you want to try some lavender nail design at home, this simple video tutorial is a great option. Video via youtube OPI channel – check out more from their videos here.
23+ Pretty Lavender Natural Nails
Here they are, the prettiest of them all – check the round below to see our picks from Instagram and Pinterest.
Get inspired and check even more ideas in our Pinterest board, and while you're there don't forget to follow us too!
1. Lavender & Pink With Geometric Art
2. Lavender & White Swirls
3. Nails with Face Art
4. Nails with Hearts
5. Pink Botanical Natural Nails
6. Golden Line Nails
7. French Tips and Moon Nails
8. Stylish Stripes Nails
9. Dotted Nails with Glitter
10. White Bloom Lavender Nails
11. Personalized Lavender Natural Nails
12. Gradient Lavender Nails
13. White Stripe Lavender Natural Nails
14. Natural French Tips
15. Bokeh Lavender Natural Nails
16. Short Natural Nails with French Tips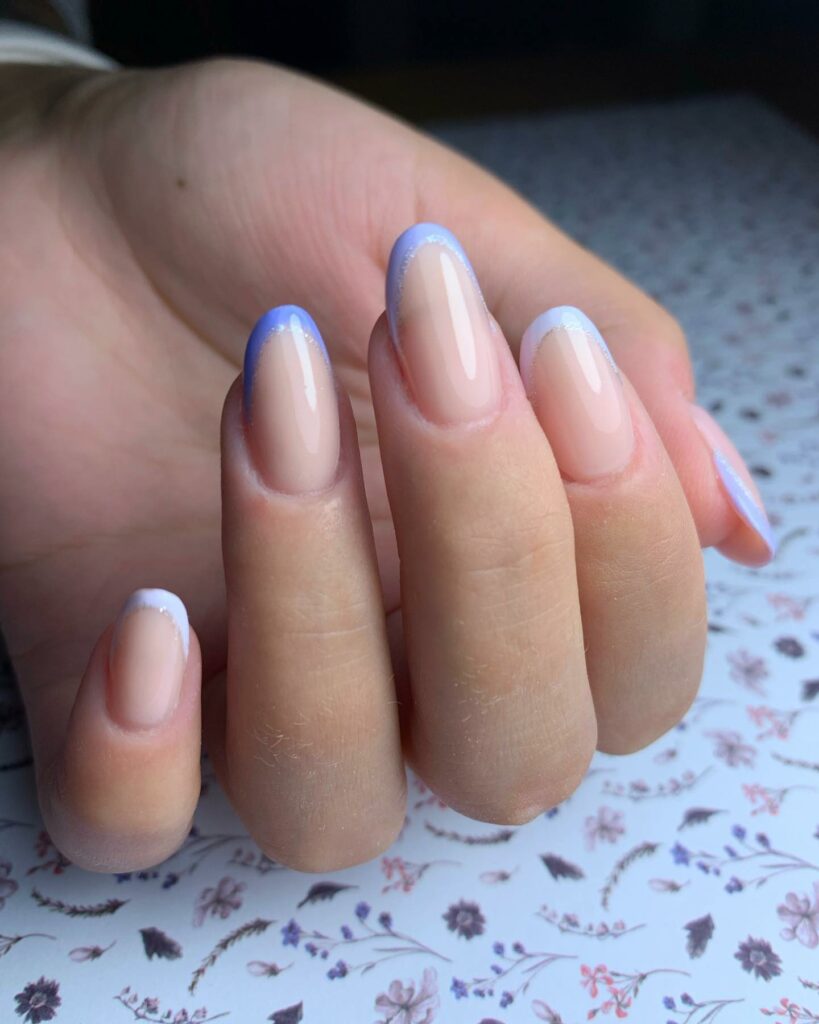 17. Multi Color French Tips
18. Ombre Lavender Natural Nails
19. Full Color & Glitter Lavender Natural Nails
20. Pretty Nail Art on Lavender Nails
21. Modern French Tip Nails
22. Natural Lavender Ombre with Glitter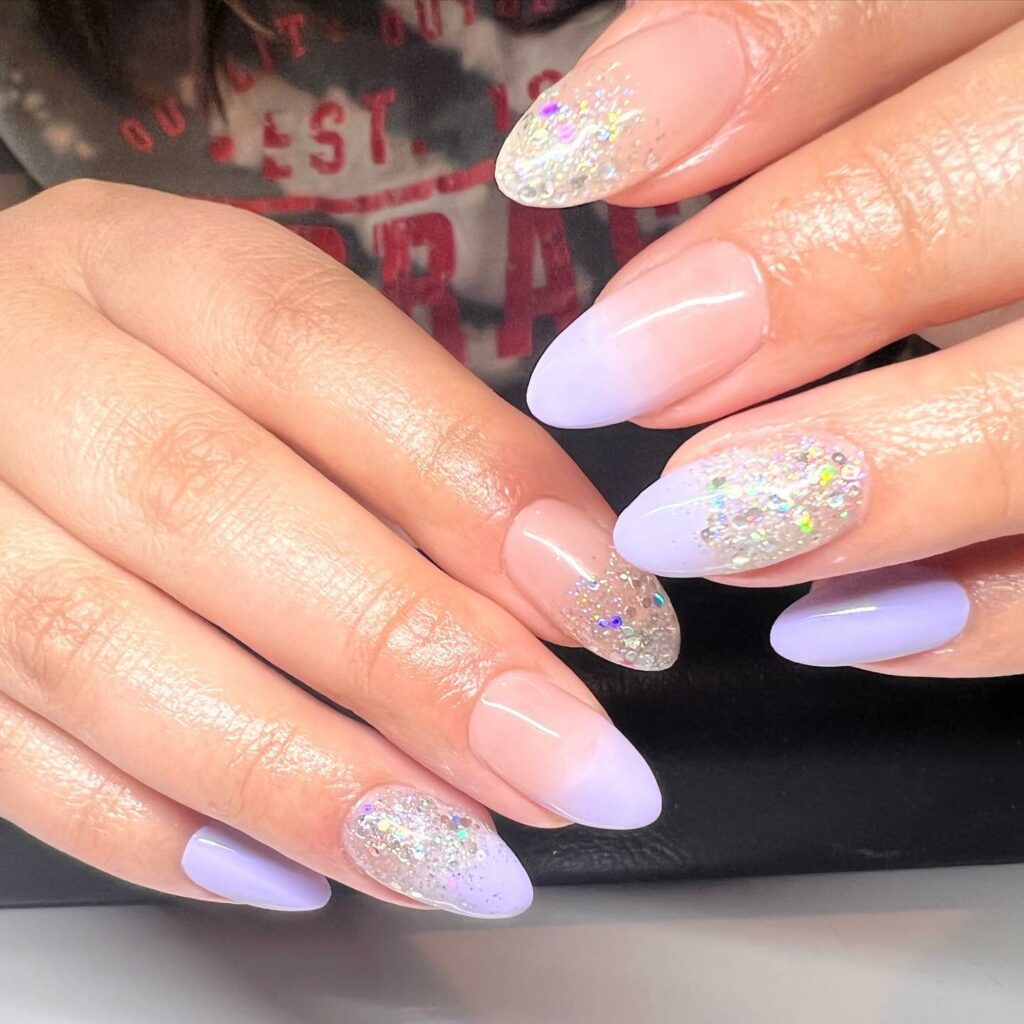 23. Lavender and Beige Nails
24. Marble Lavender Natural Nails
25. Work of Art Nails
We hope you found lots of inspiration in our roundup! If you need even more ideas for your next manicure project, check out the articles suggested below.
Thank you for reading!