Live on the wild side and try one of these super stylish zebra French tip nails!
Our team has put together this curated selection of the prettiest styles from talented nail artists, to give you plenty of ideas for your next manicure project. Whether you're looking for something you can try at home, or want to take some photos for your next nail appointment, you will find lots of beautiful nail design ideas in a variety of styles.
So what's popular in 2023?
The trending themes and styles for zebra print French tips are these:
Neon zebra stripes with a variety of colors
Classic monochrome look on coffin nails or almond nails
Natural tones for zebra stripes
Mismatched manicure with one or two French tips
Asymmetric French tips with mismatched zebra stripes
Monochrome stripes with a bright base color
Shades of pink for zebra stripes are the color of the year
Are you ready to pick your favorites?
17+ Best Zebra Print Nails
So here they are, the most beautiful zebra French tip nail designs – save your favourites to Pinterest, and check out the zebra nails Pinterest board where we have saved even more ideas for inspiration.
If you want to stay on top of nail design trends, don't forget to follow our Pinterest account – check it out here.
1. Pink Zebra French Tip Nails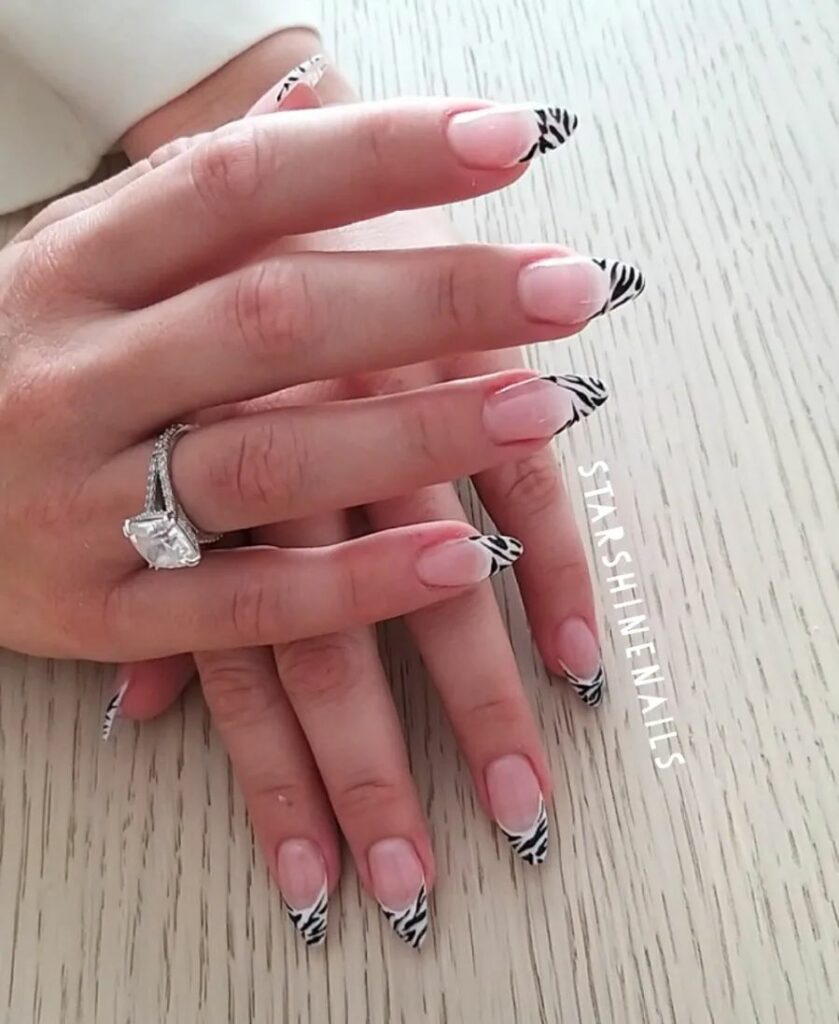 2. Mismatched Zebra French Tip Nails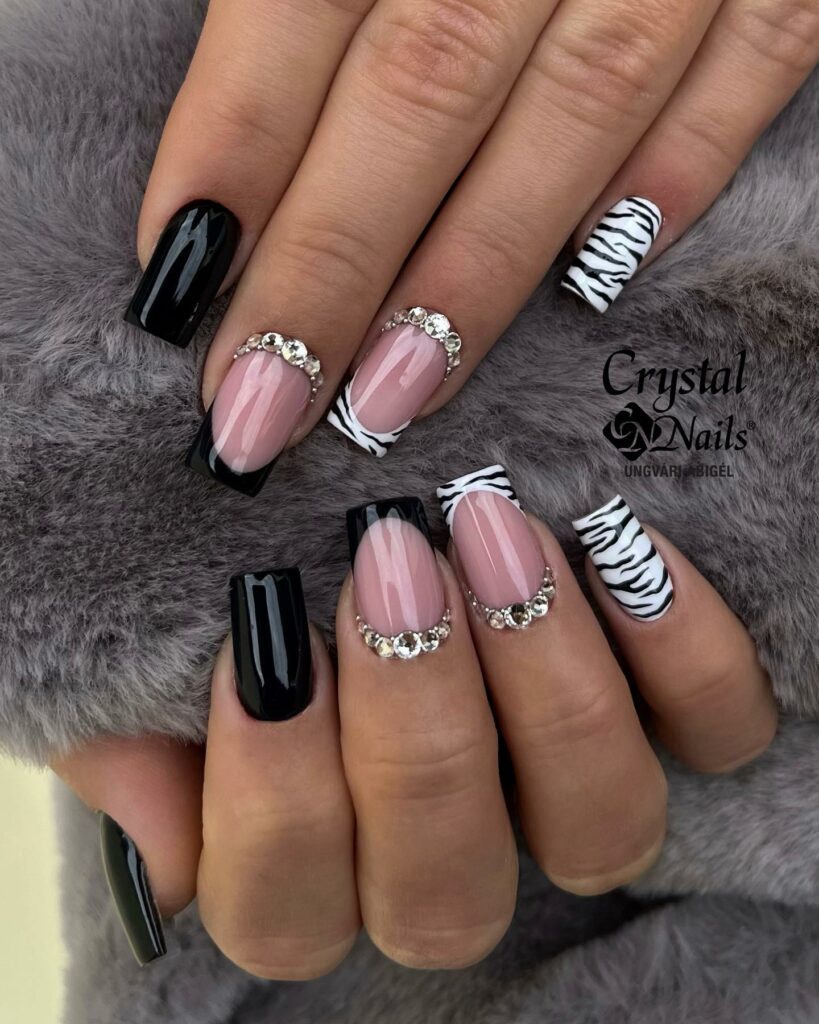 3. Monochrome & Silver Zebra French Tip Nails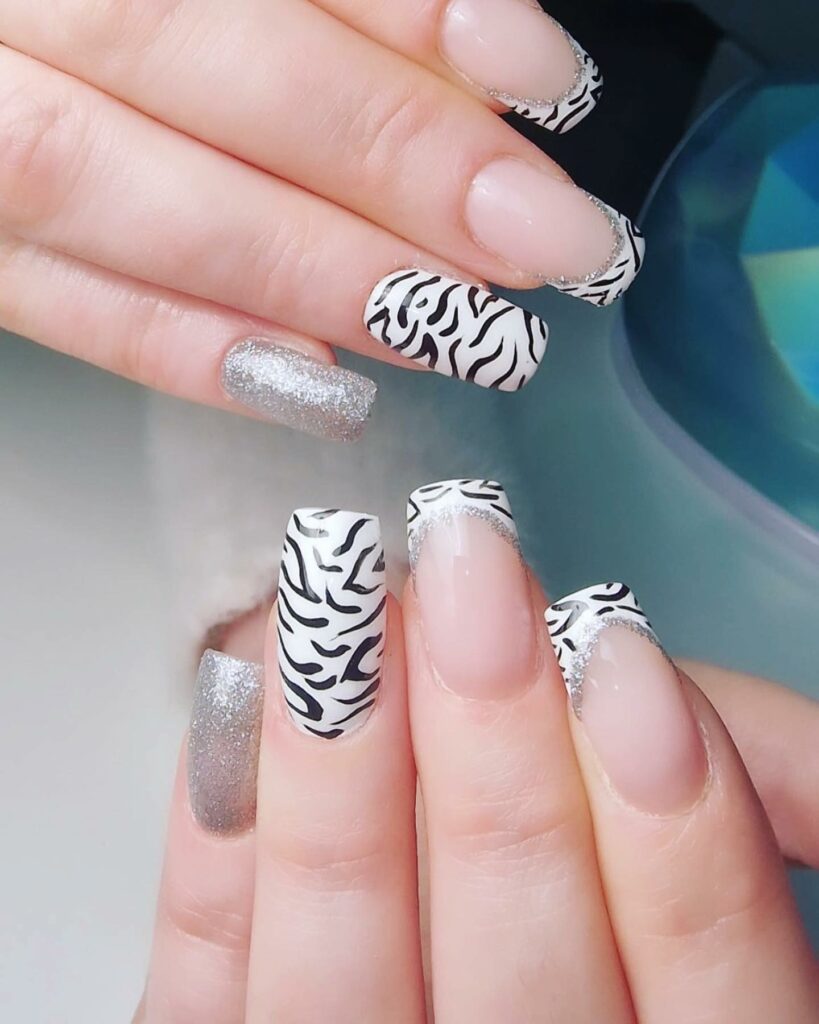 4. Monochrome & Red Zebra Nail Design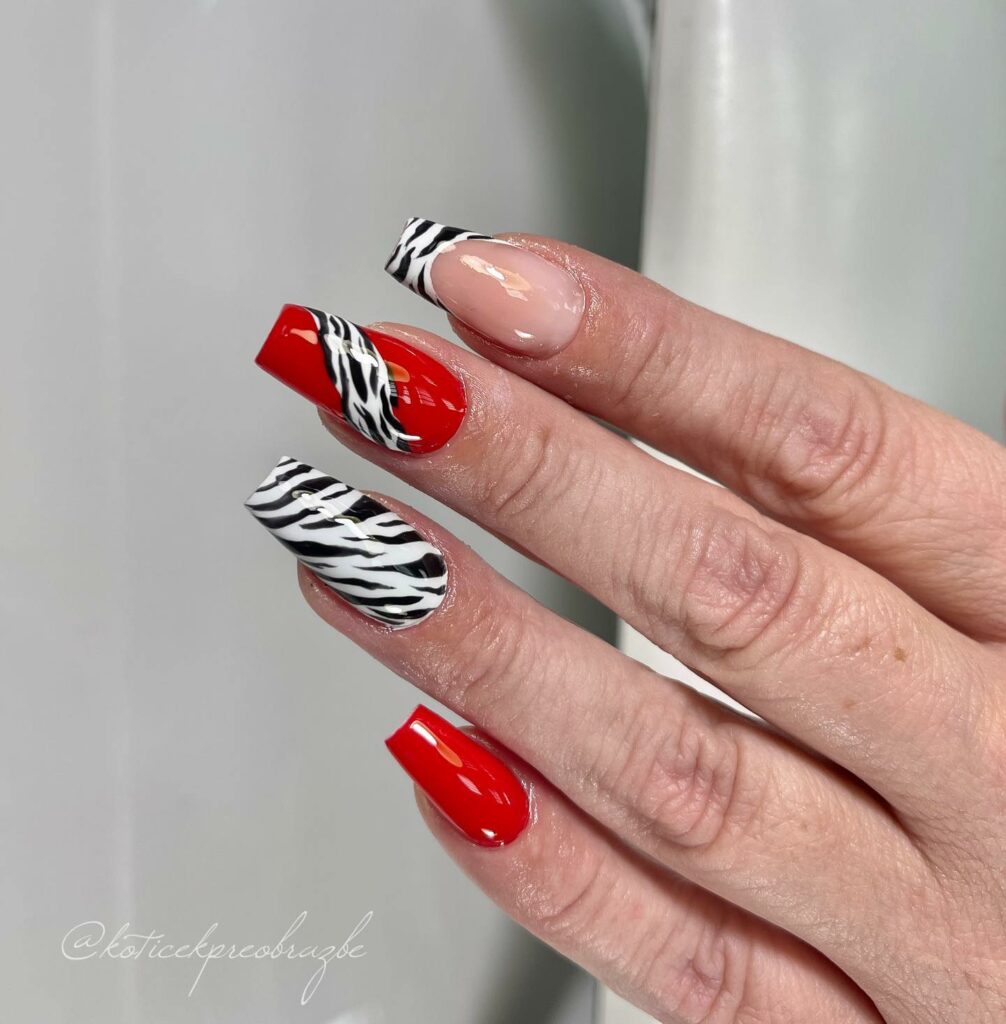 5. Zebra French Tip Almond Nails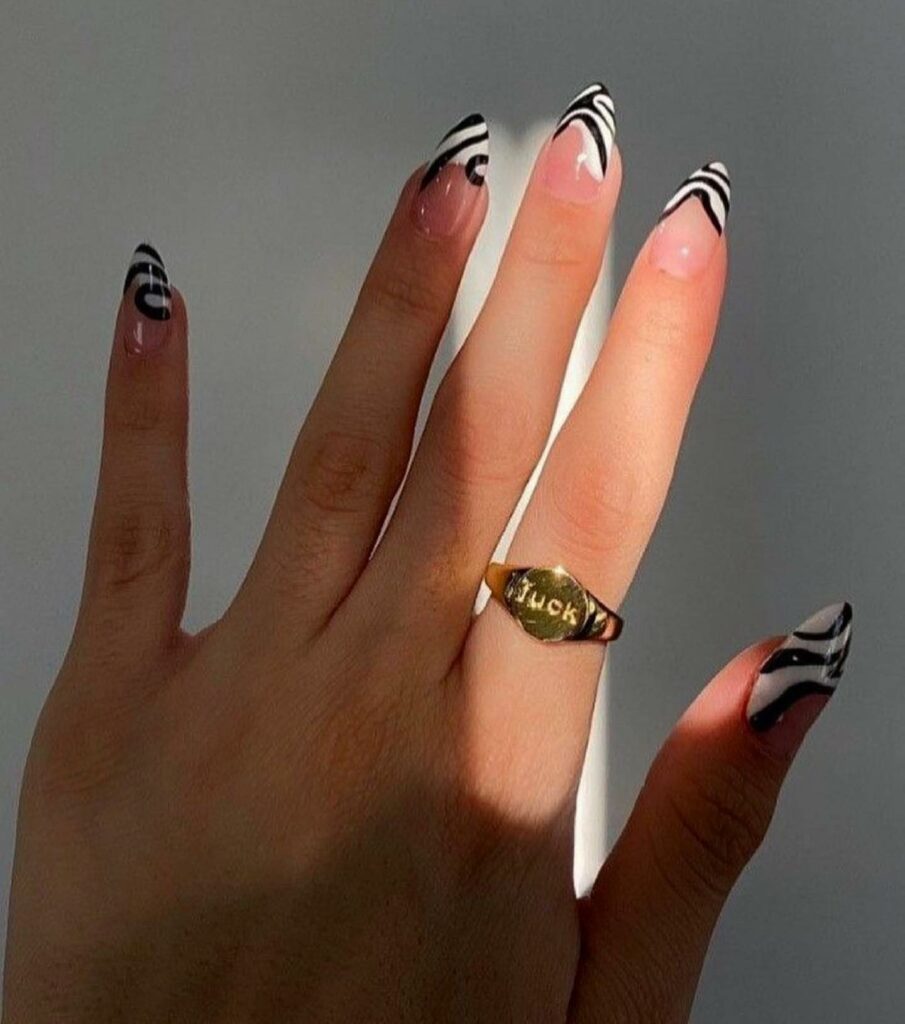 6. Mini Zebra French Tips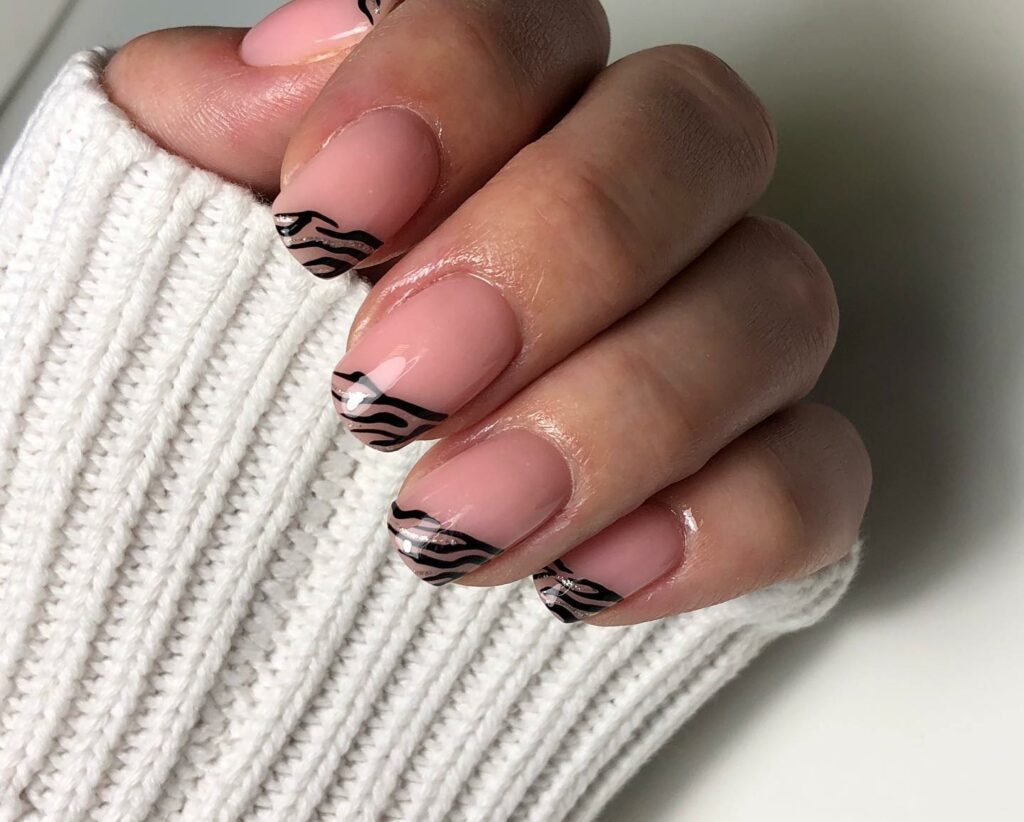 7. Blue Zebra Nail Design on Coffin Nails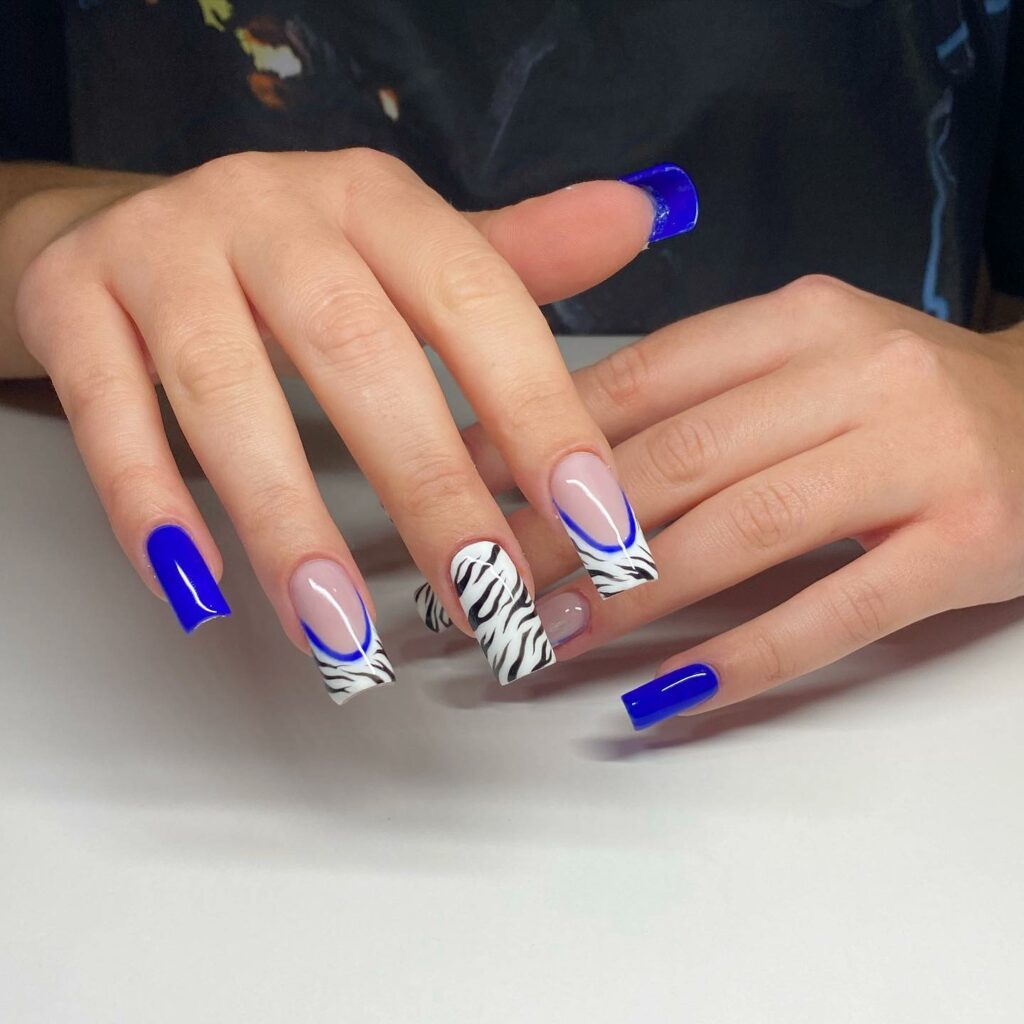 8. Coffin Nails with Zebra French Tips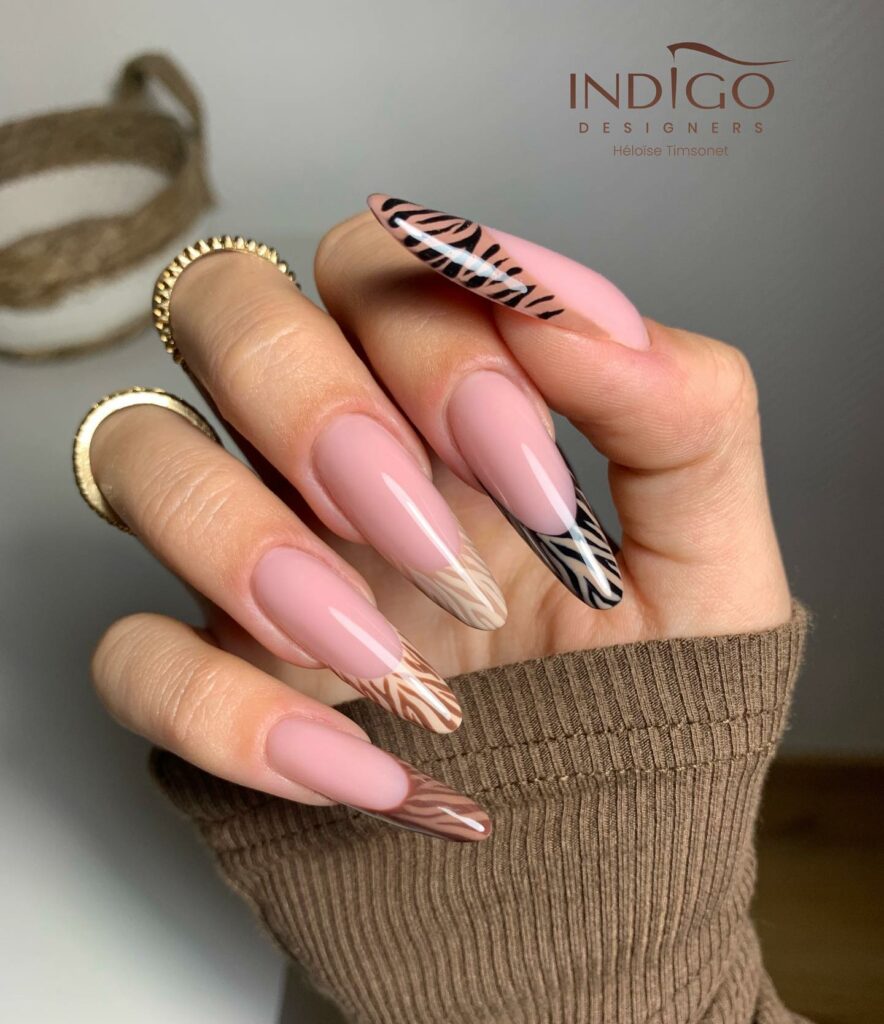 9. Bright Red Zebra French Tip Nails
10. Hot Pink Zebra French Tip Nails
11. Short and Sweet Zebra French Tip Nails
12. Multicolor Coffin Zebra French Tip Nails
13. Pink Coffin Zebra French Tip Nails
14. Minimalist White Zebra French Tip Nails
15. Neon Zebra French Tip Nails
16. Hot Pink Zebra French Tip Nails
17. Almond Shaped Zebra French Tip Nails
18. Long Coffin Zebra French Tip Nails