Do you need some color in your life? We've got plenty of ideas on how to add color and character to your manicure – just check out these ideas for colorful zebra print nails!
Zebra print is a super popular manicure style all year round, especially for the summer. If you're looking for a design that will make you stand out from the crowd, adding a splash of color to this timeless look is a sure way to get noticed.
So what styles and colors are popular for this type of manicure?
Trending Styles for Colorful Zebra Print Nails
Hot pink base color with zebra print
Natural tones like brown or beige with zebra print
Neon shades as a base color or stripe color
Alternating mismatched looks with bold colors like yellow, pink or orange
Soft pink undertones with bold black stripes
Gold or silver stripes instead of using traditional black
Zebra French tips with either the stripes or the base color in bold hues
No matter what your preference may be, this article has plenty of inspiration for this pretty manicure that fits almost any nail shape and nail size.
If you're planning to try this manicure at home, perhaps purchasing some nail stickers will be an easy workaround to get the right look for your zebra stripes.
Alternatively, you can try following the tutorial below by Sonia Castaneda and get a bit of practice.
Video Tutorial: Colorful Zebra Print Nails
17+ Ideas for Colorful Zebra Print Nails
So here they are, the most beautiful zebra designs – save your favourites to Pinterest, and check out the zebra nails Pinterest board where we have saved even more ideas for inspiration.
If you want to stay on top of nail design trends, don't forget to follow our Pinterest account – check it out here.
1. Pink and Black Zebra Nails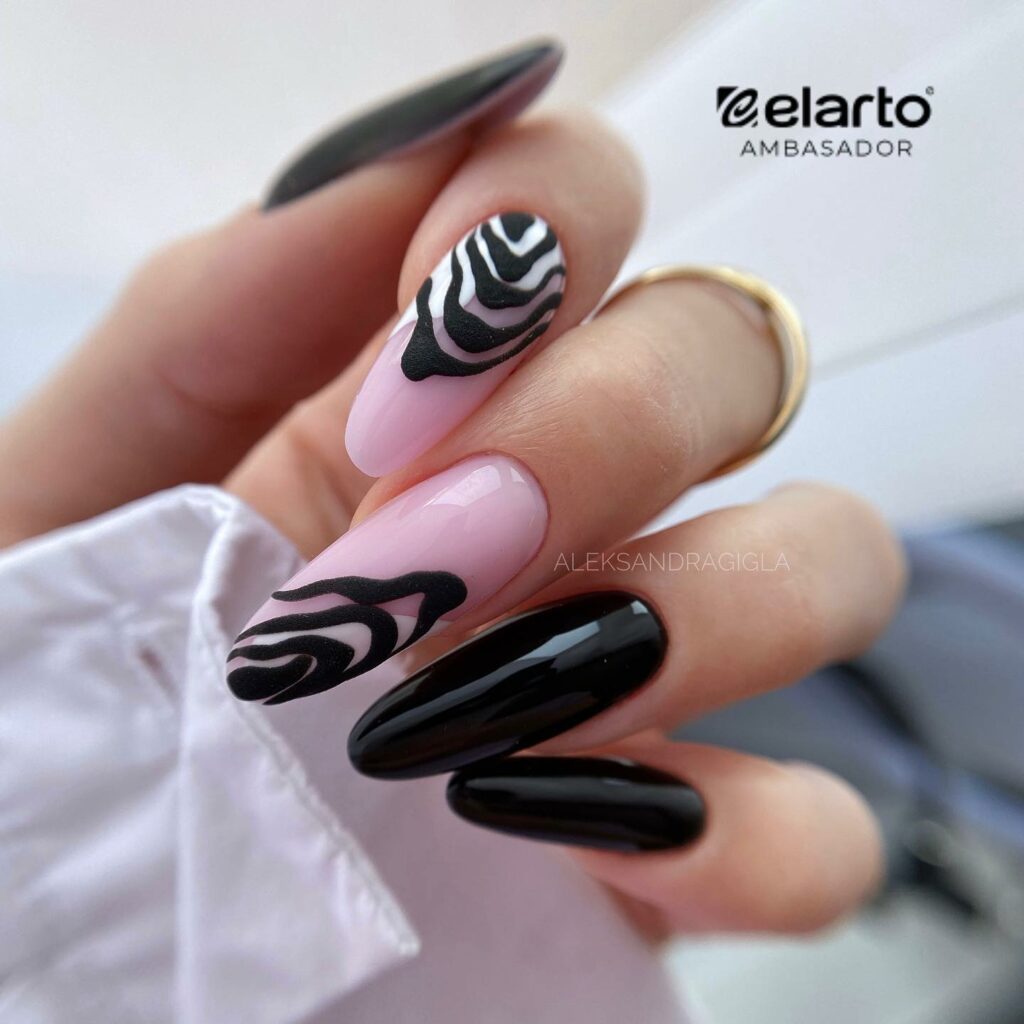 2. Burgundy and Black Zebra Nails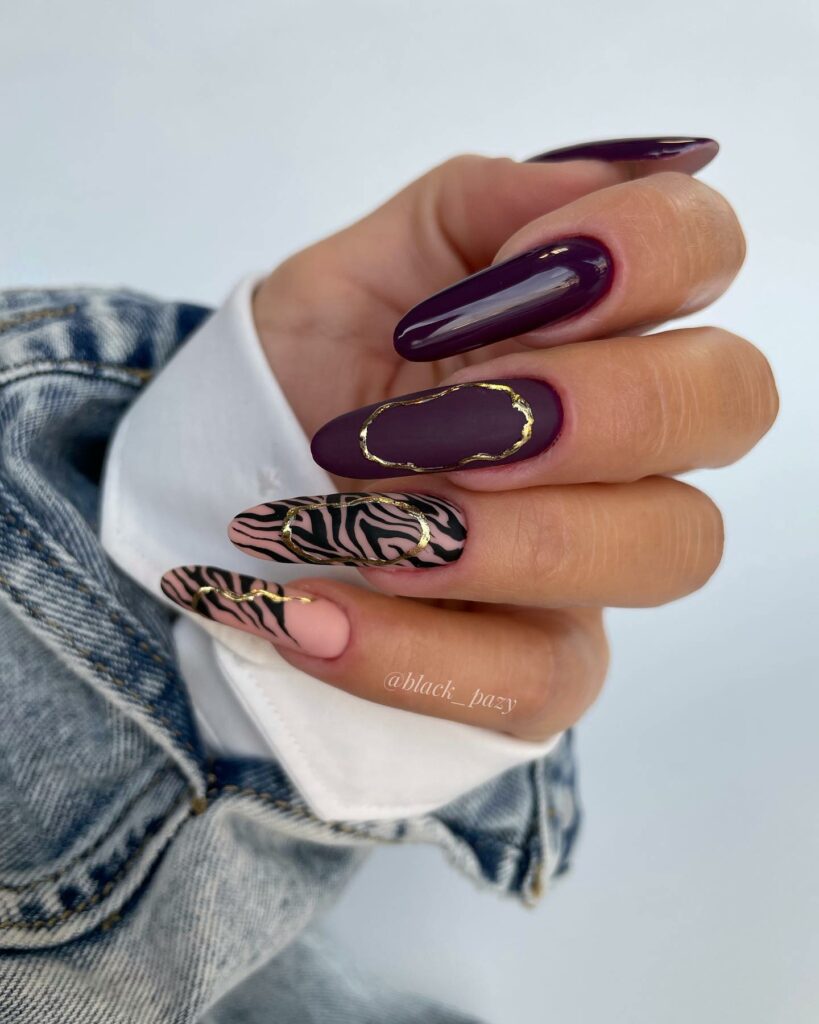 3. Gold Outline Zebra Nails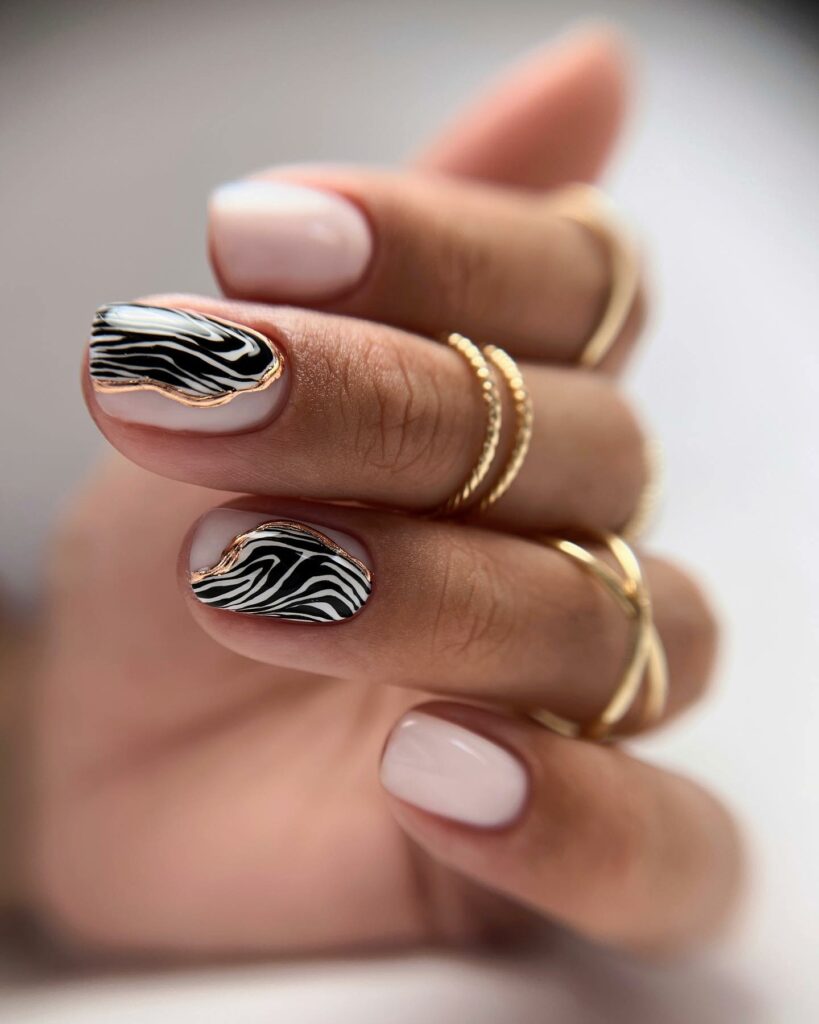 4. Fuchsia & Purple Zebra Nails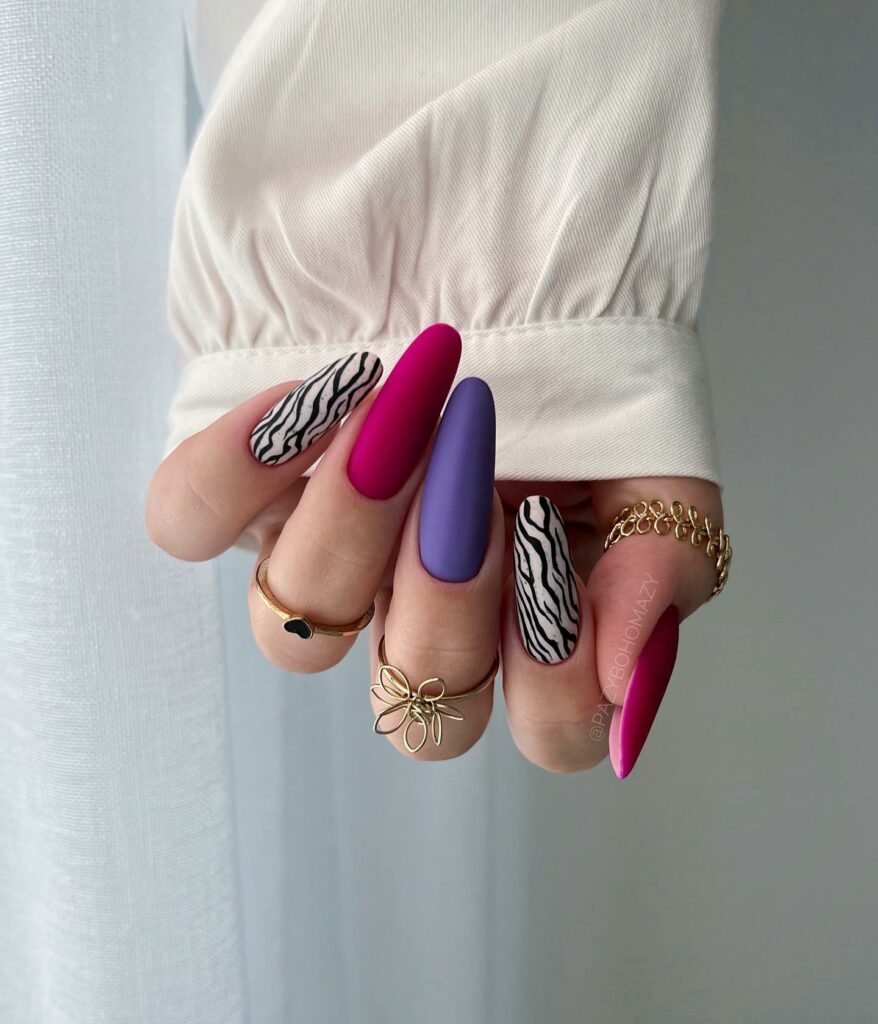 5. Mismatched Purple Zebra Nails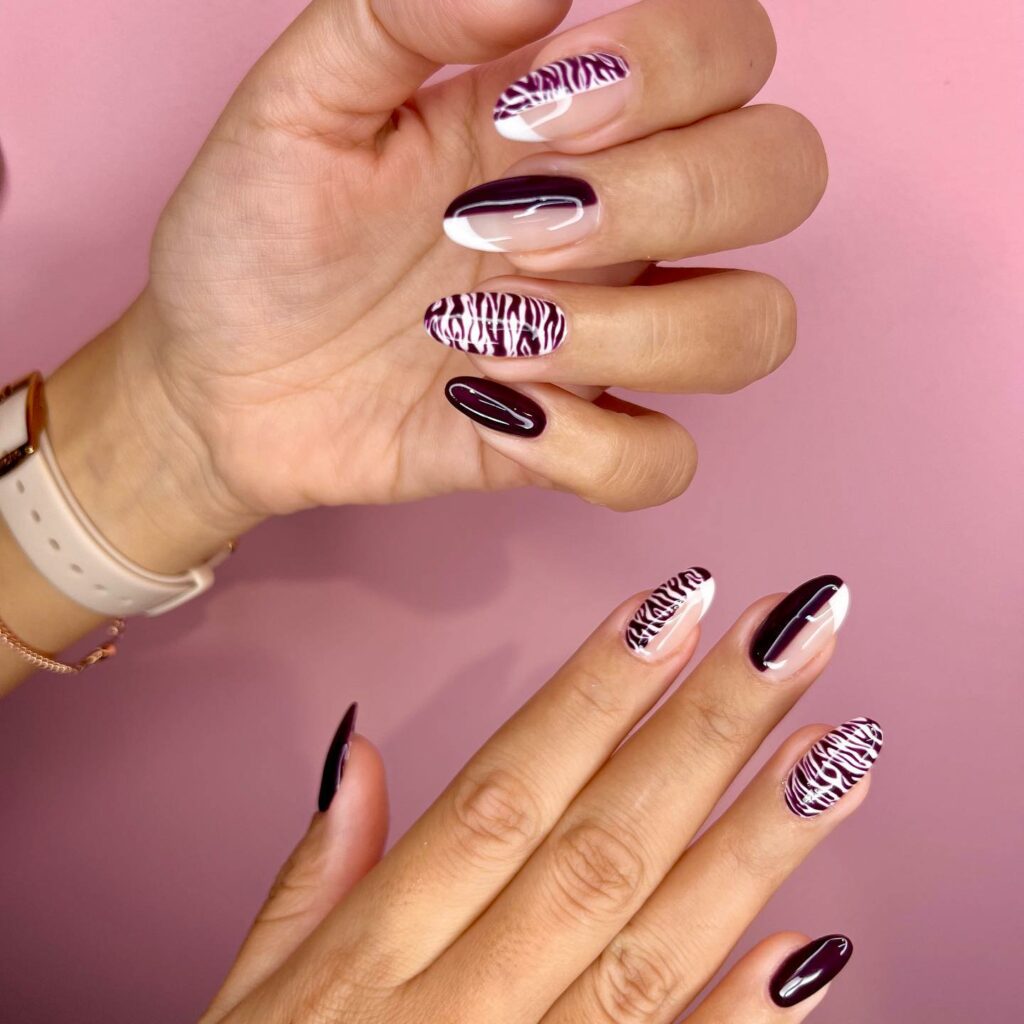 6. Monochrome & Red Zebra Nail Design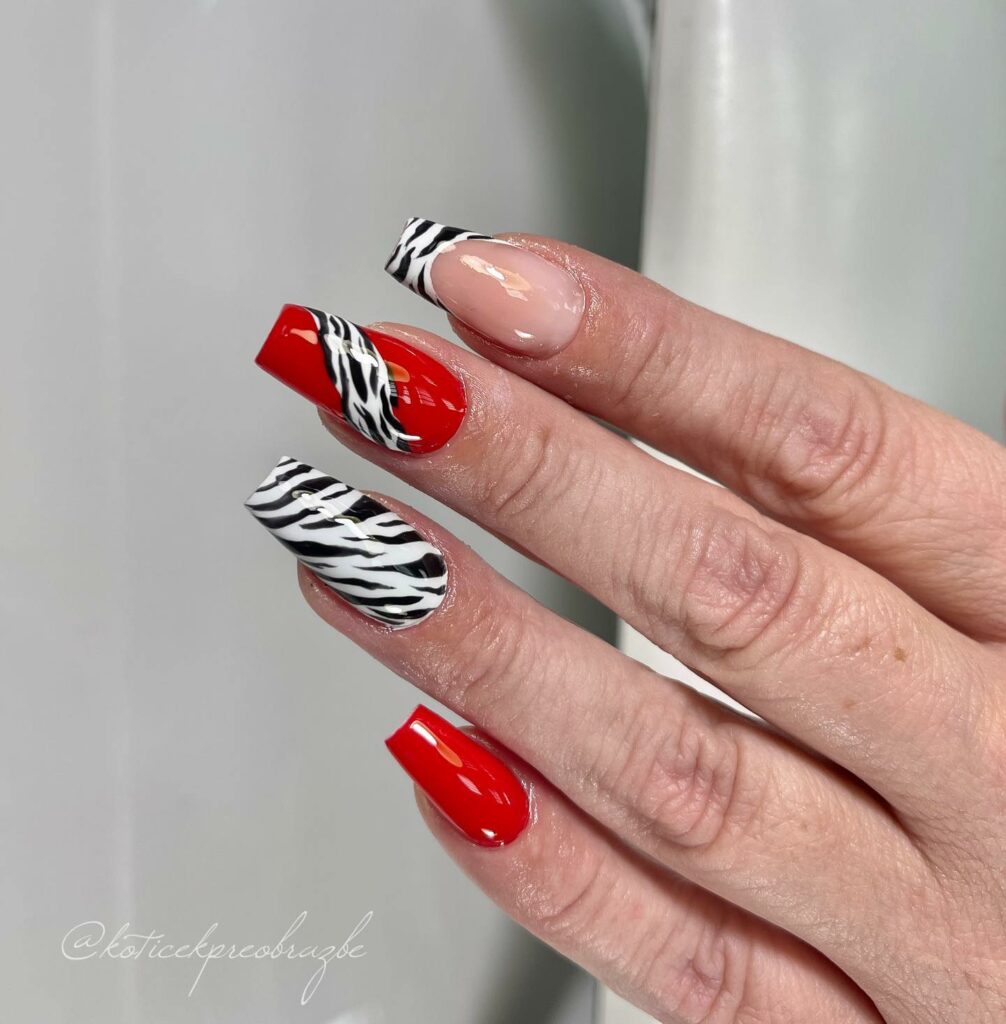 7. Duo Tone Zebra Nail Design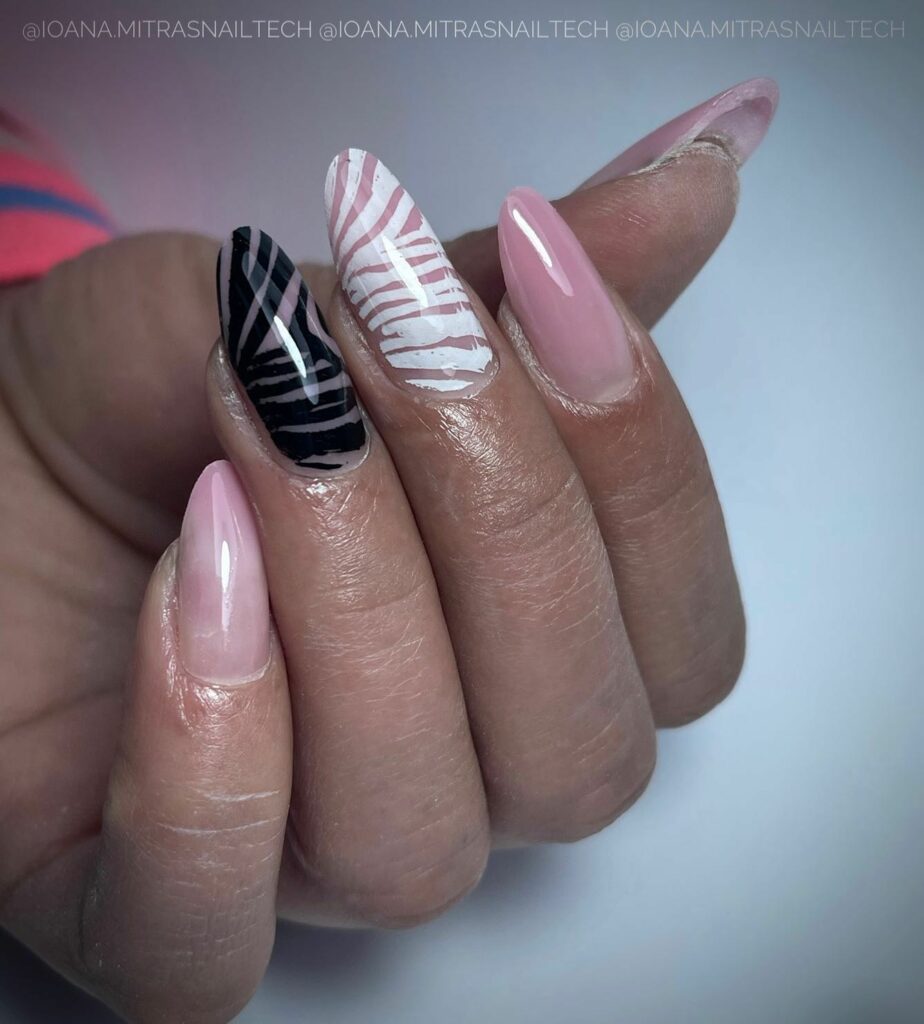 8. Golden Zebra Nail Design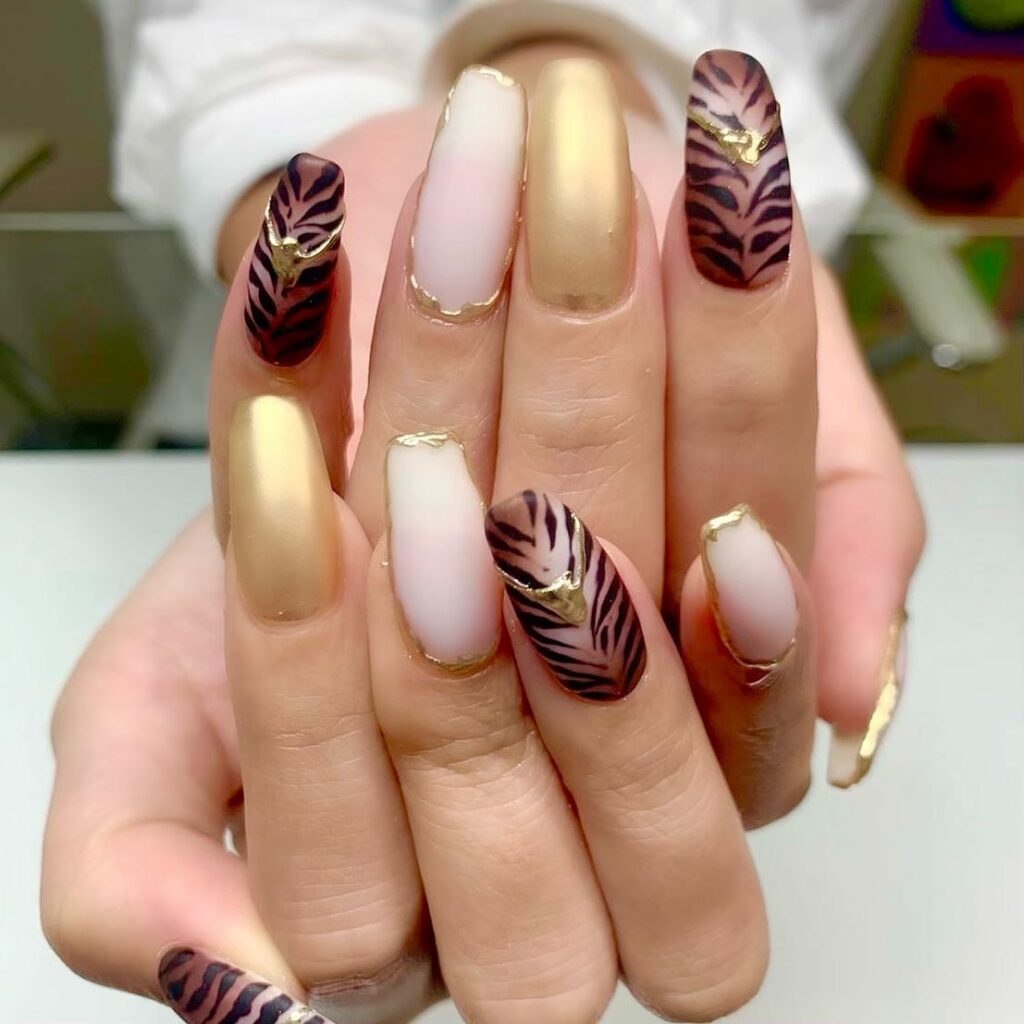 9. Zebra Print Nails with Red Manicure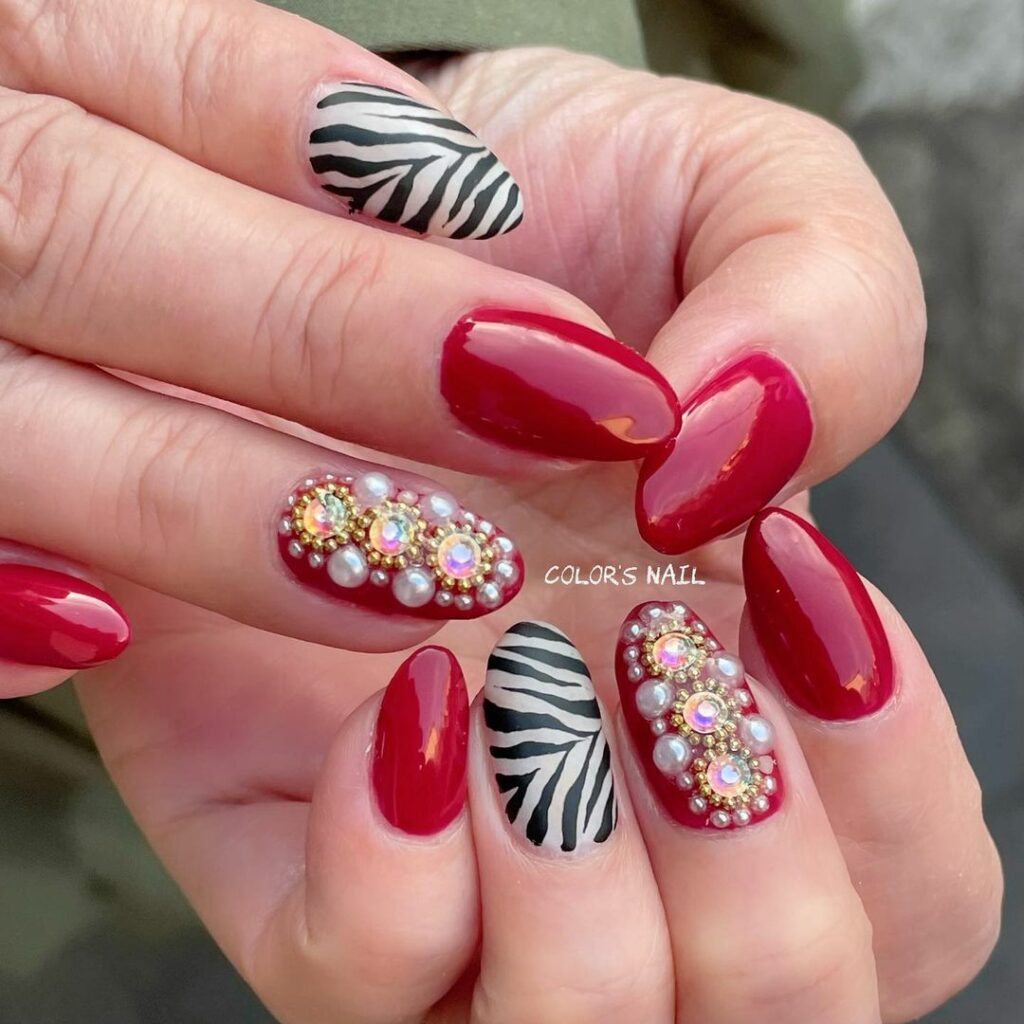 10. Elegant White Zebra Print Nails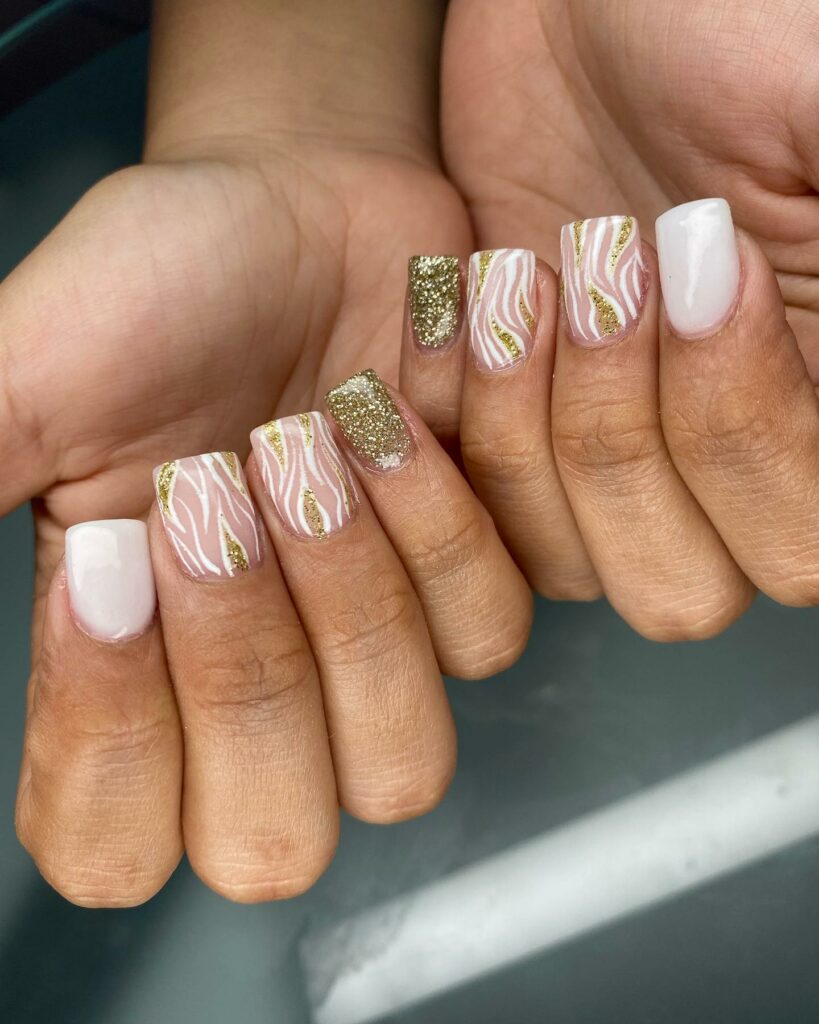 11. Purple Neon Zebra Print Nails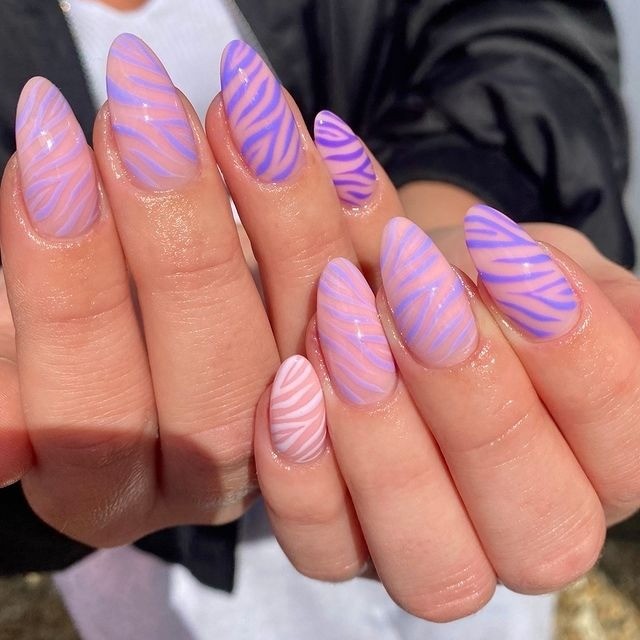 12. Pretty Wine Red Zebra Nail Design
13. Blue Zebra Nail Design on Coffin Nails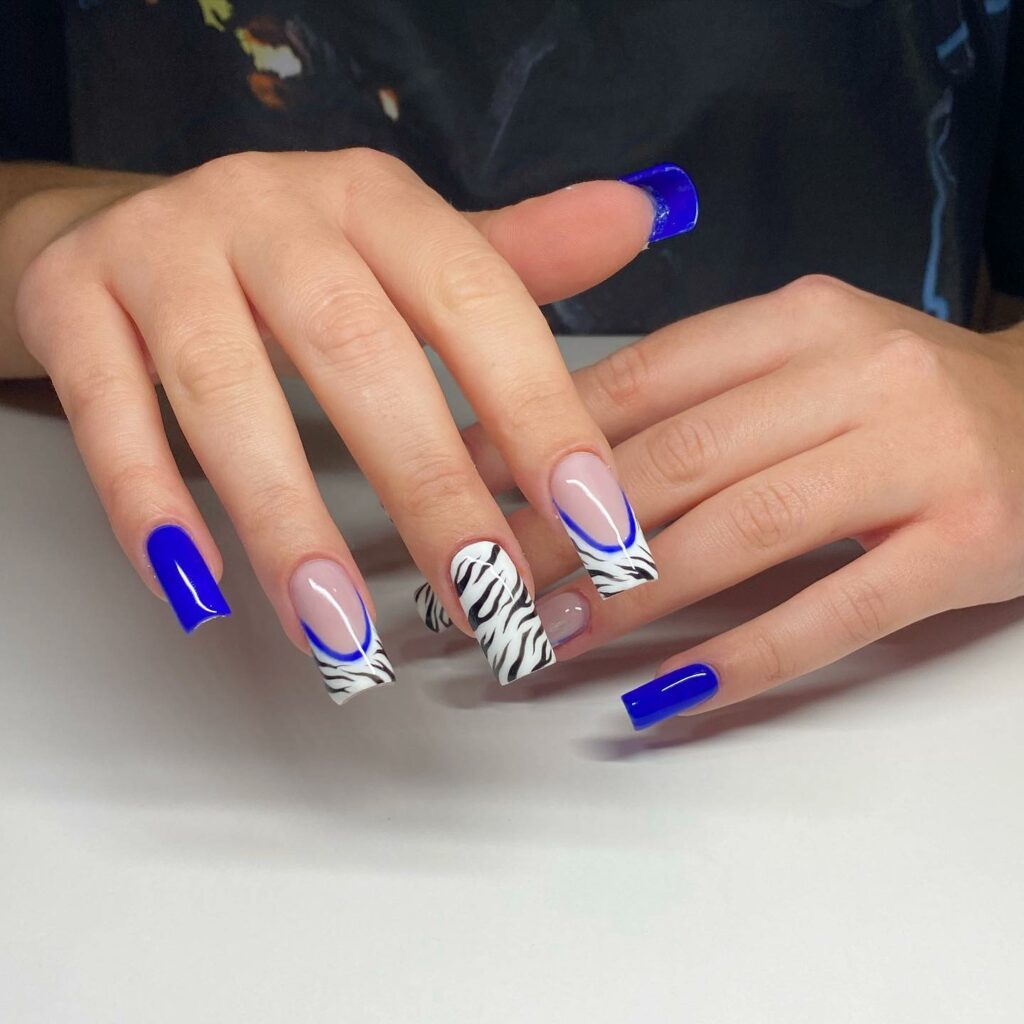 14. Mixed Color Zebra French Tips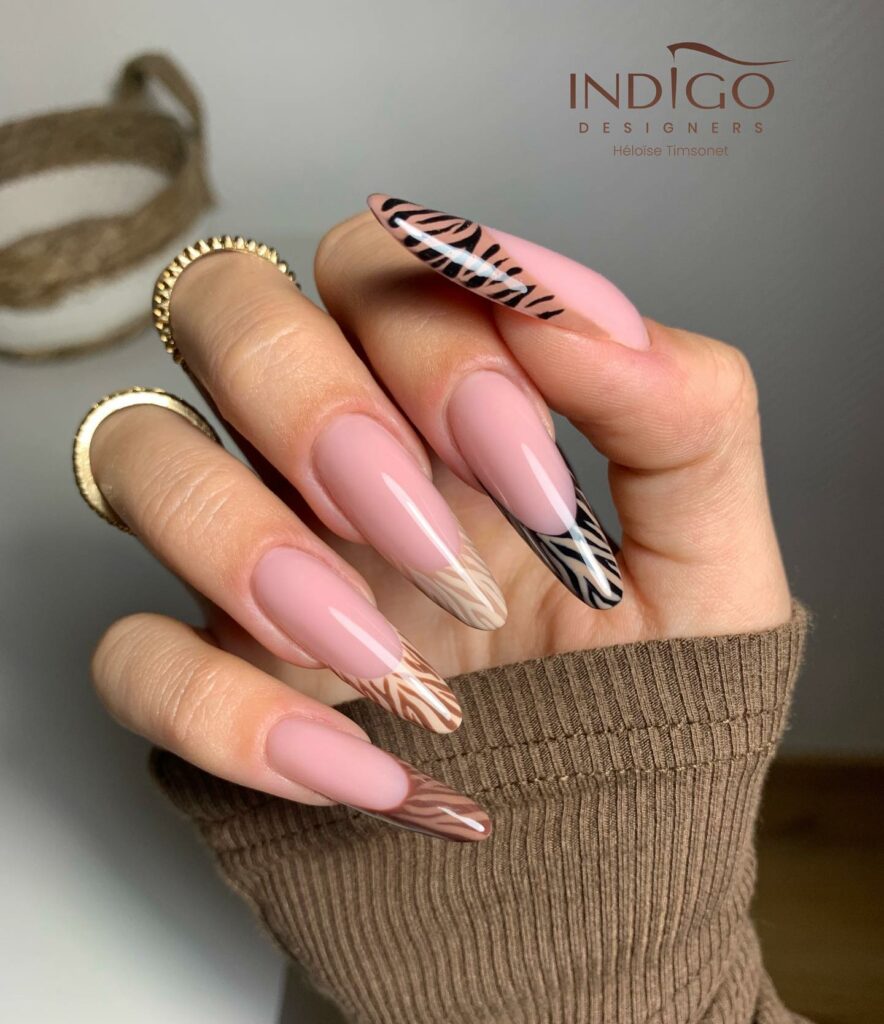 15. Neon Zebra Print Nails
16. Mismatched Neon Zebra Prints
17. Pretty Pink Zebra Prints
18. Mountain Peak Coral Zebra Nails
19. Gold and Beige Zebra Stripes
20. Hot Pink Zebra Stripes