With the spring on our doorsteps, you're probably wondering what color choices and designs to go for when it comes to spring nails. If that's the case, then pastel green nails are the answer!
In this article, we have curated a collection of almost forty of the best nail design styles with this gorgeous trending color, to show you all the different options you can choose, whether you have short natural nails, super long coffin nails or anything in between.
Why pastel green?
This color is associated with spring and Nature waking up from the winter snooze. It's a soft delicate color that doesn't attract too much attention and pairs beautifully with white nail polish, or in case you need a party look, gold glitter nail polish or gemstones.
There are lots of different shades of pastel green available, so you can always find one that matches and compliments your complexion perfectly.
Scroll down below to choose your favorite looks and check our trend update for 2023 in the next paragraph!
2023 Trends for Pastel Green Nails
So what are the common themes and most popular nail design styles dominating 2023?
Here are some of the most popular options which you will see in our roundup too:
French Tips – French tips are one of the most popular looks for this year, and with pastel green, they look extra cheerful and sophisticated. This nail design is perfect for those who don't like too much color on their nails but want a manicure that is timeless and can be worn anywhere, from the office to a weekend party.
Ombre Nails – pastel green is a great color choice for ombre nails, especially when combined with beige or light shades of pink, it looks very natural and elegant on almost any nail shape.
Stripe Nails – if you want to add a bit of interest to your manicure without having to invest in any intricate nail art, some simple stripes in white or gold nail polish will completely transform the look of your nails.
Mismatched Manicure – if you can't decide what nail design you love the most, choose two to three best ones and create a mismatched look for your manicure. This look is especially popular for coffin nails where you have a lot more room to include various designs and techniques.
Abstract French Tips – this is a modern version of French tips where the tip is moved down to the side, or created with an abstract shape instead of the perfectly shaped oval.
Classic almond nails – classic is always the best, especially if you have beautiful natural looking almond nails – they make the color look fantastic.
Floral Nails – spring is a season that calls for some florals – we've seen flowers in all shapes and sizes featured heavily in this manicure and luckily a floral shape is also easy to create at home!
Video Tutorial: Pastel Green Nails
If you would like to try your own nail design at home, take a look at this video which will show you how to do easy pastel green nails with glitter!
37+ Ideas For Pastel Green Nails
Are you ready to choose your favorite manicure ideas? Here is our curated collection of nearly 40 gorgeous ideas for the hottest spring manicure!
If you need even more inspiration, check our dedicated Pinterest board where we have saved up even more ideas. At the end of this article, you will also find recommended topics which will help you brainstorm more manicure ideas. Enjoy!
1. Pastel Green French Tip Almond Nails
2. Pastel Green Nails with Stripes
3. Solid Color Pastel Green Nails
4. Pastel Green Botanical Nails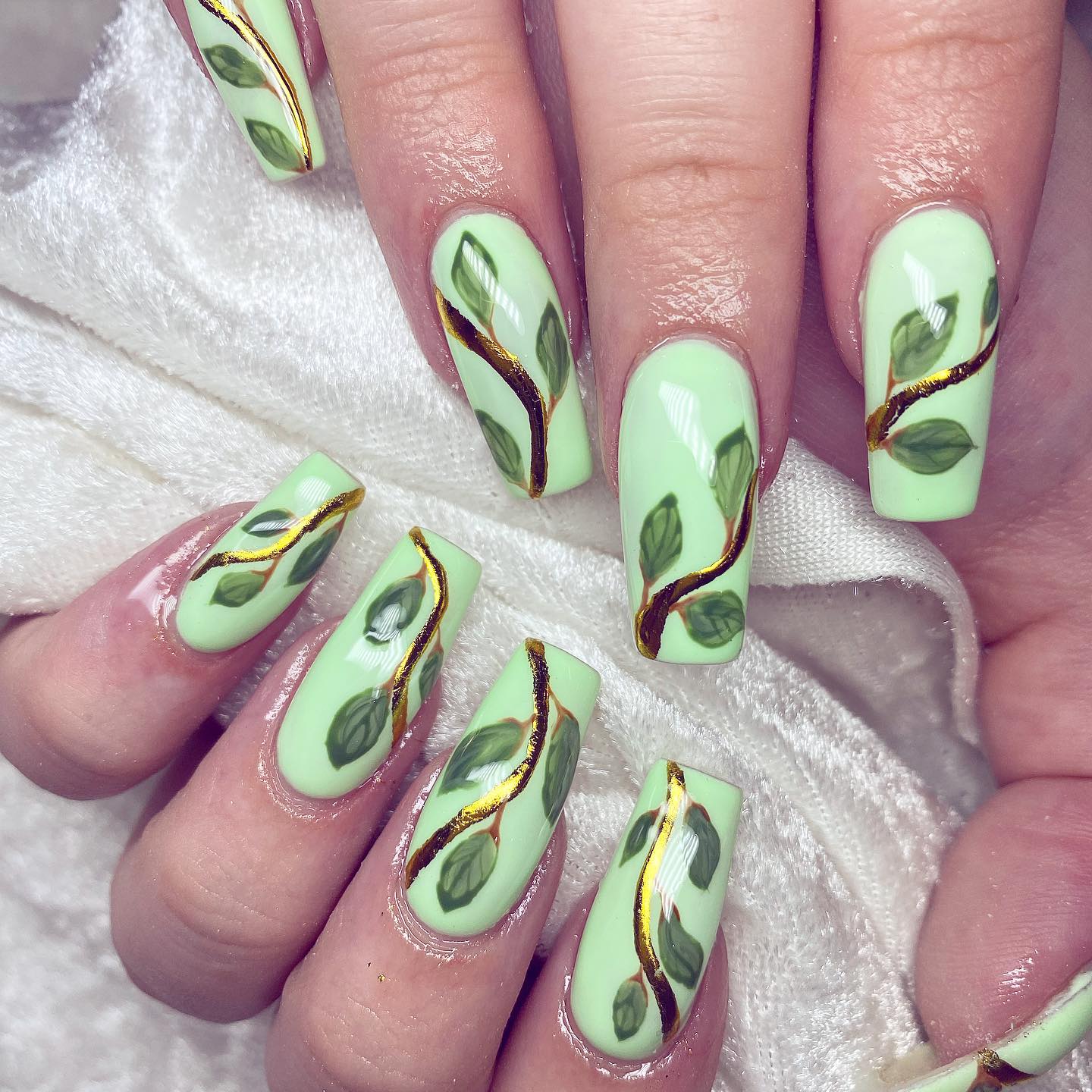 5. Short Coffin Pastel Green Nails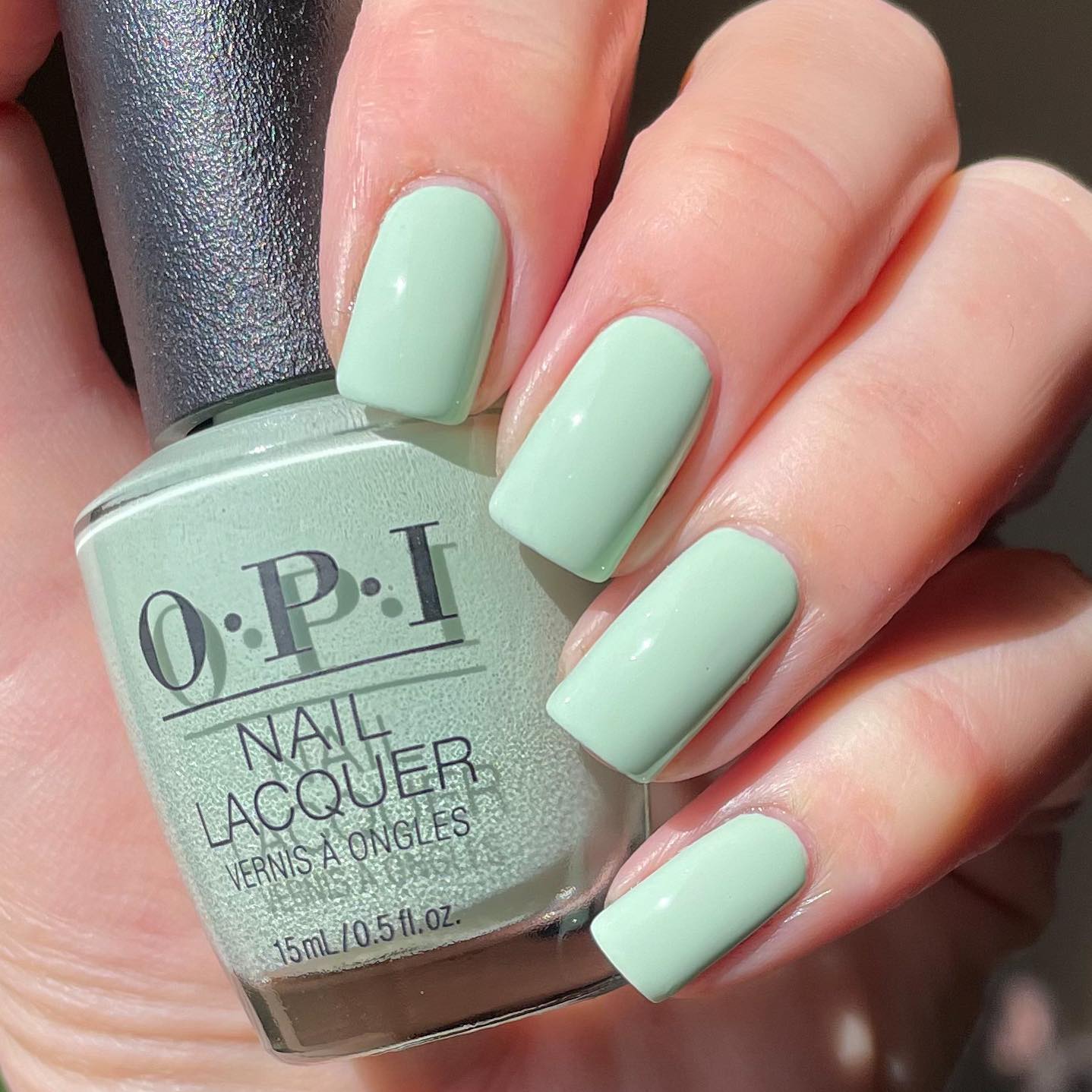 6. Pastel Green Ombre Nails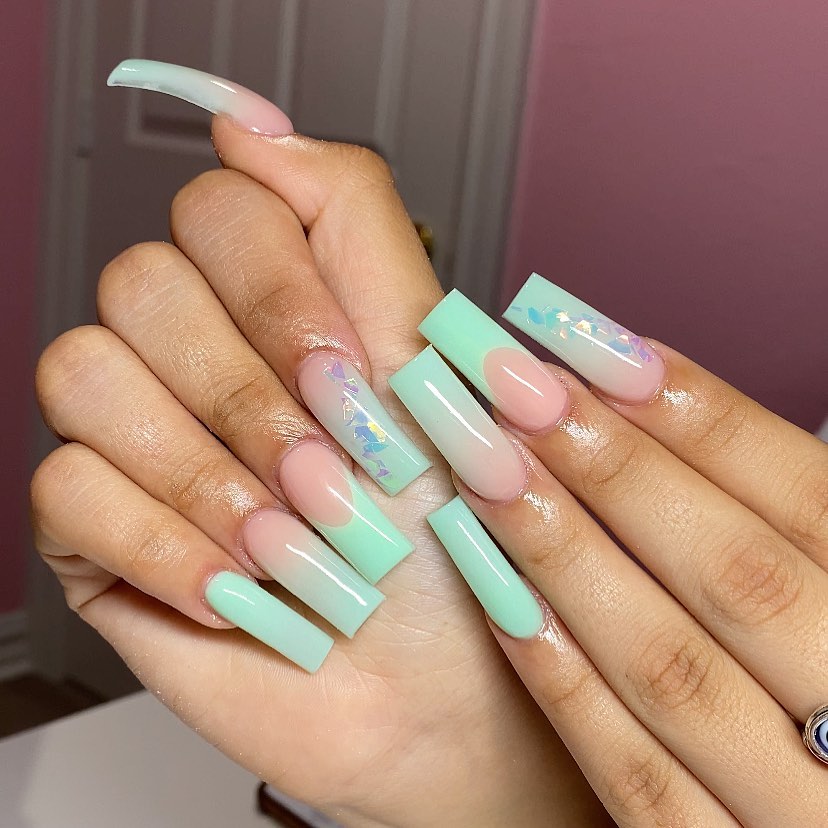 7. Pastel Green Almond Nails with Botanical Nail Art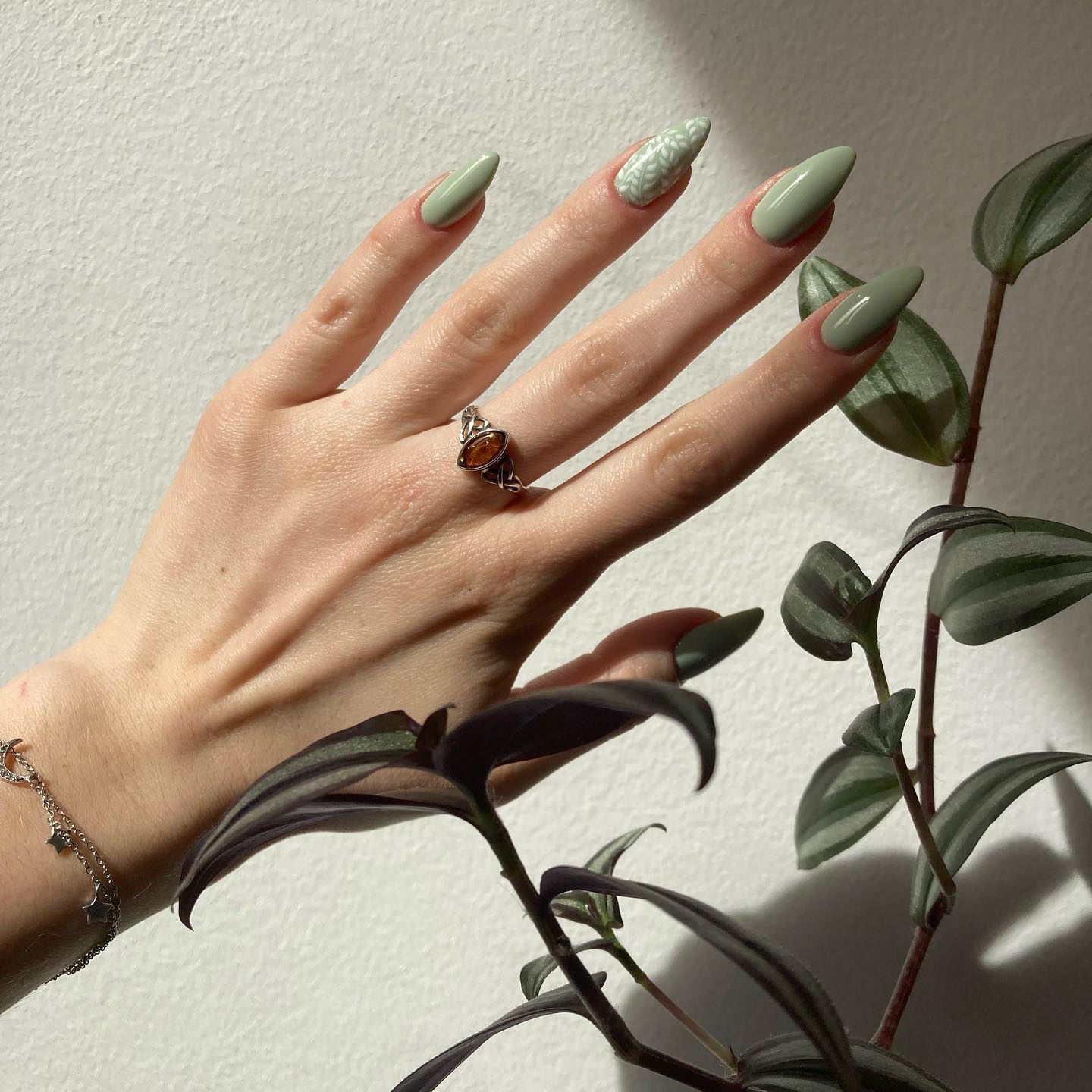 8. Minimalist Short Pastel Green Nails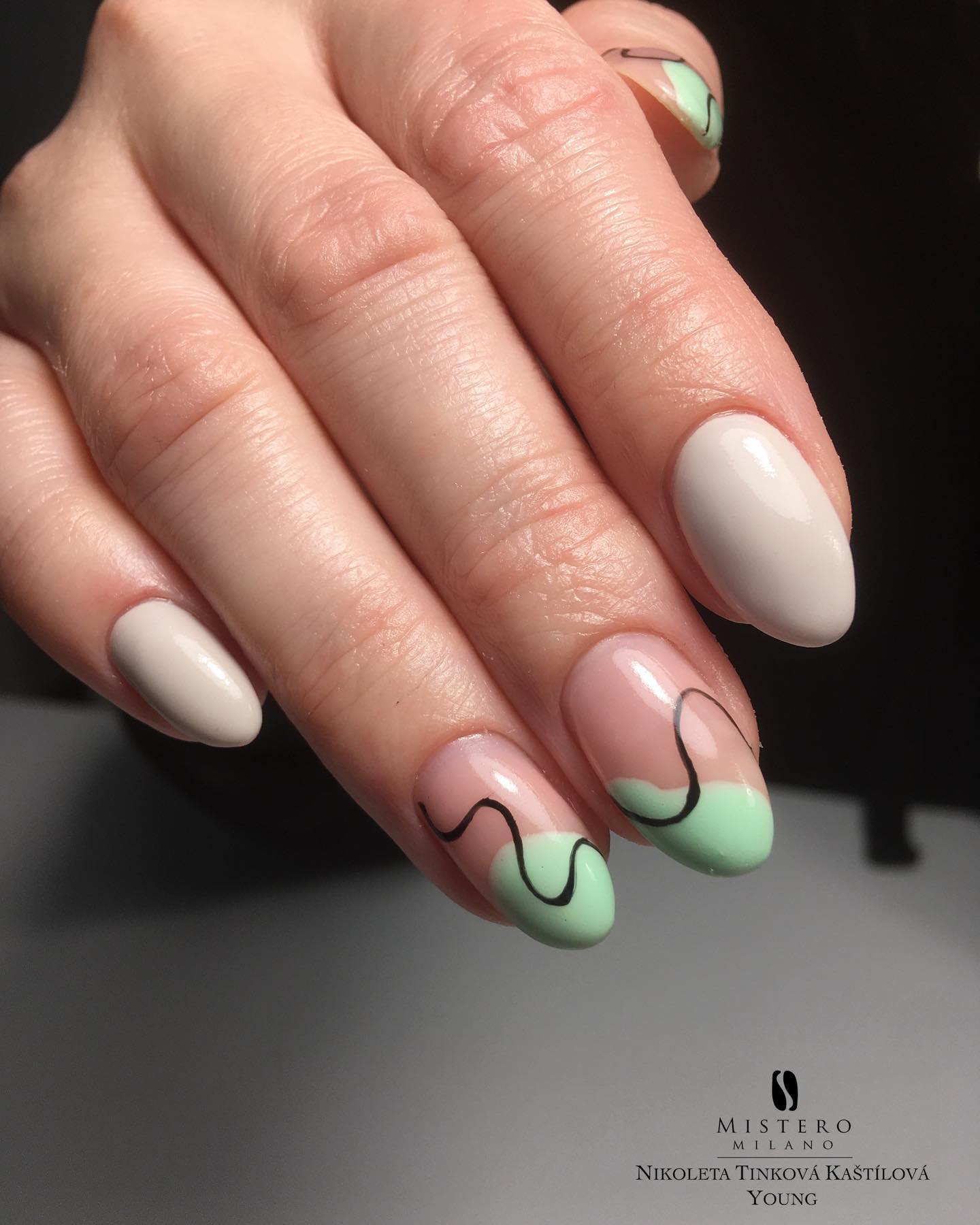 9. Coffin Cut Short Pastel Green Nails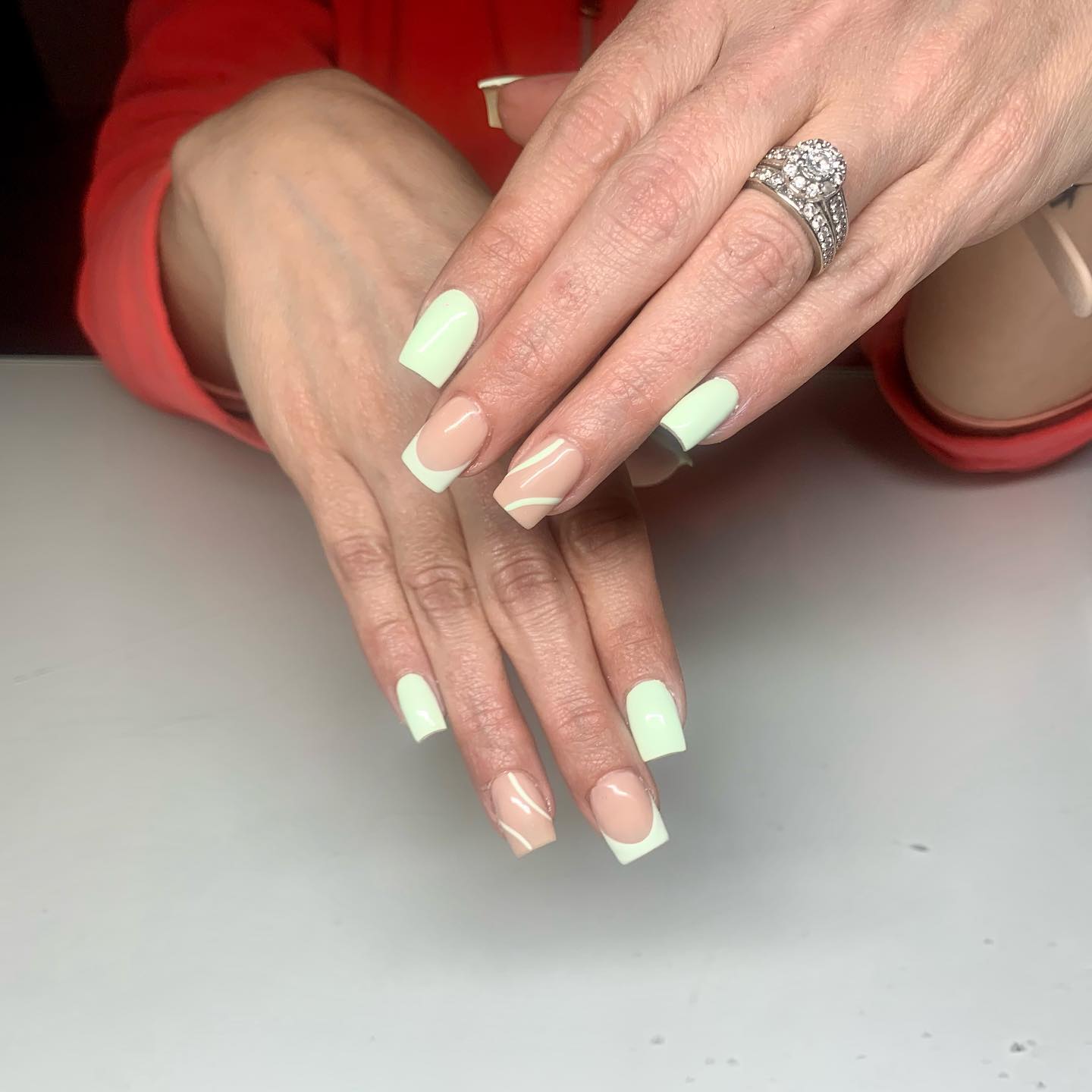 10. Short 3D Pastel Green Nails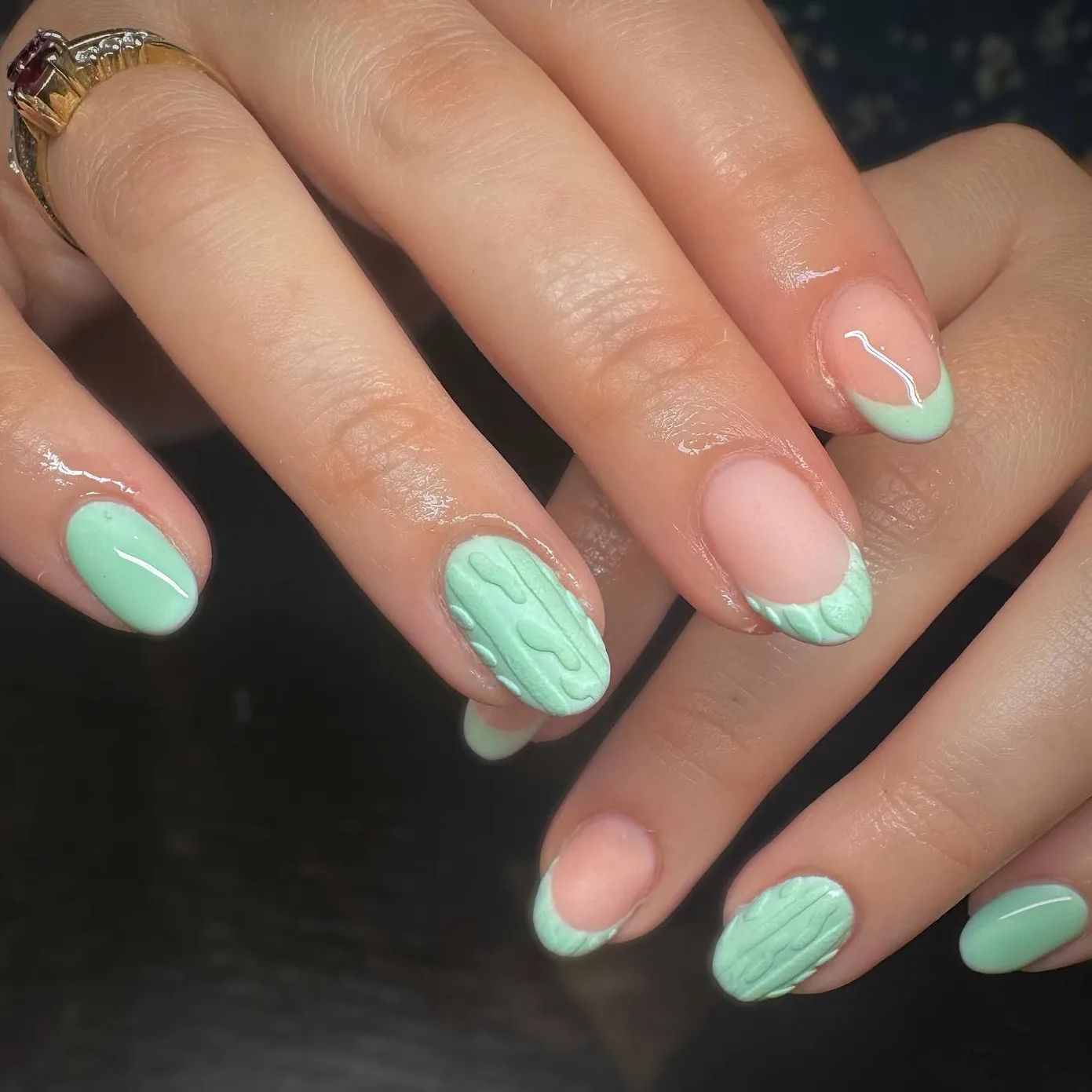 11. Neon Stripe Pastel Green Nails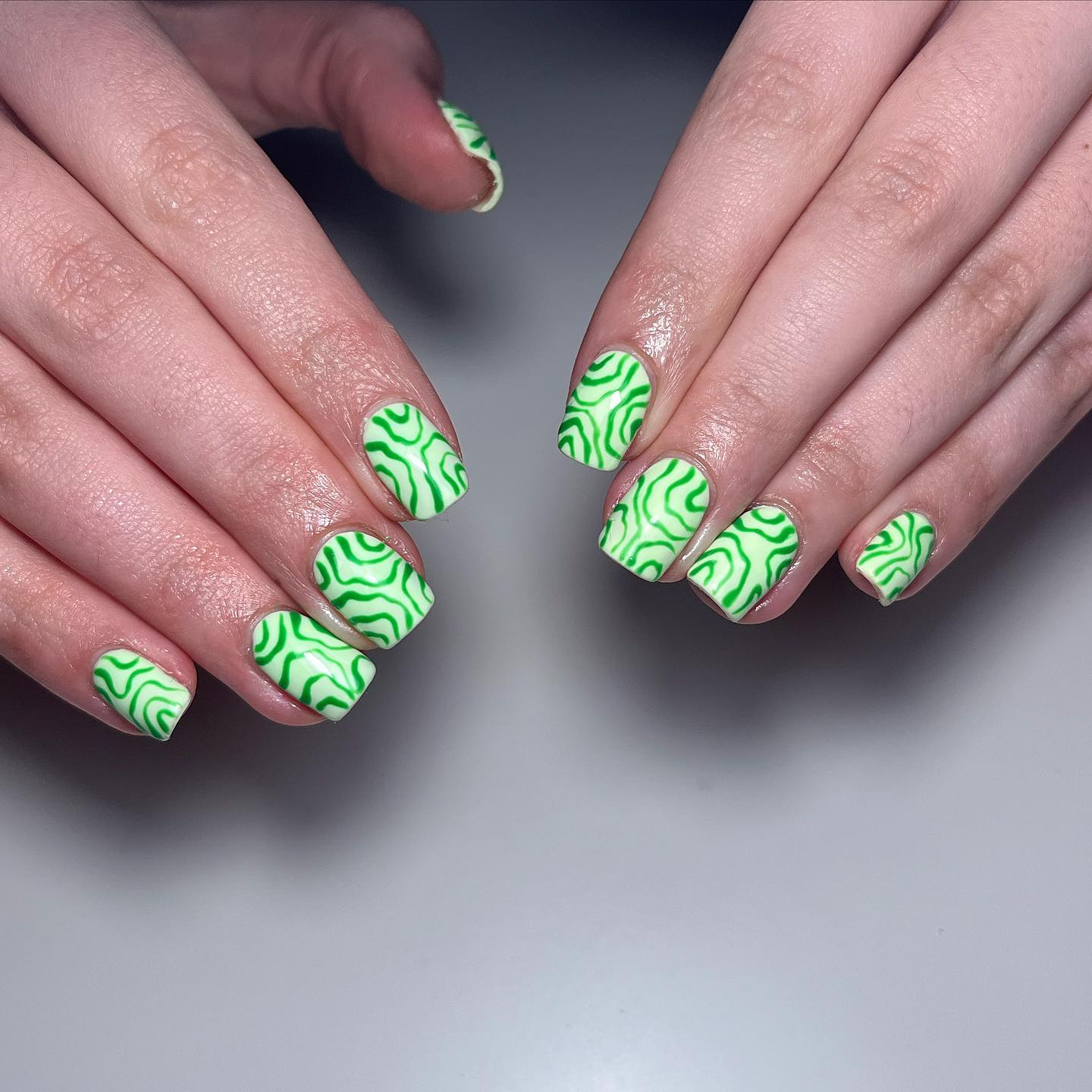 12. Cactus Nails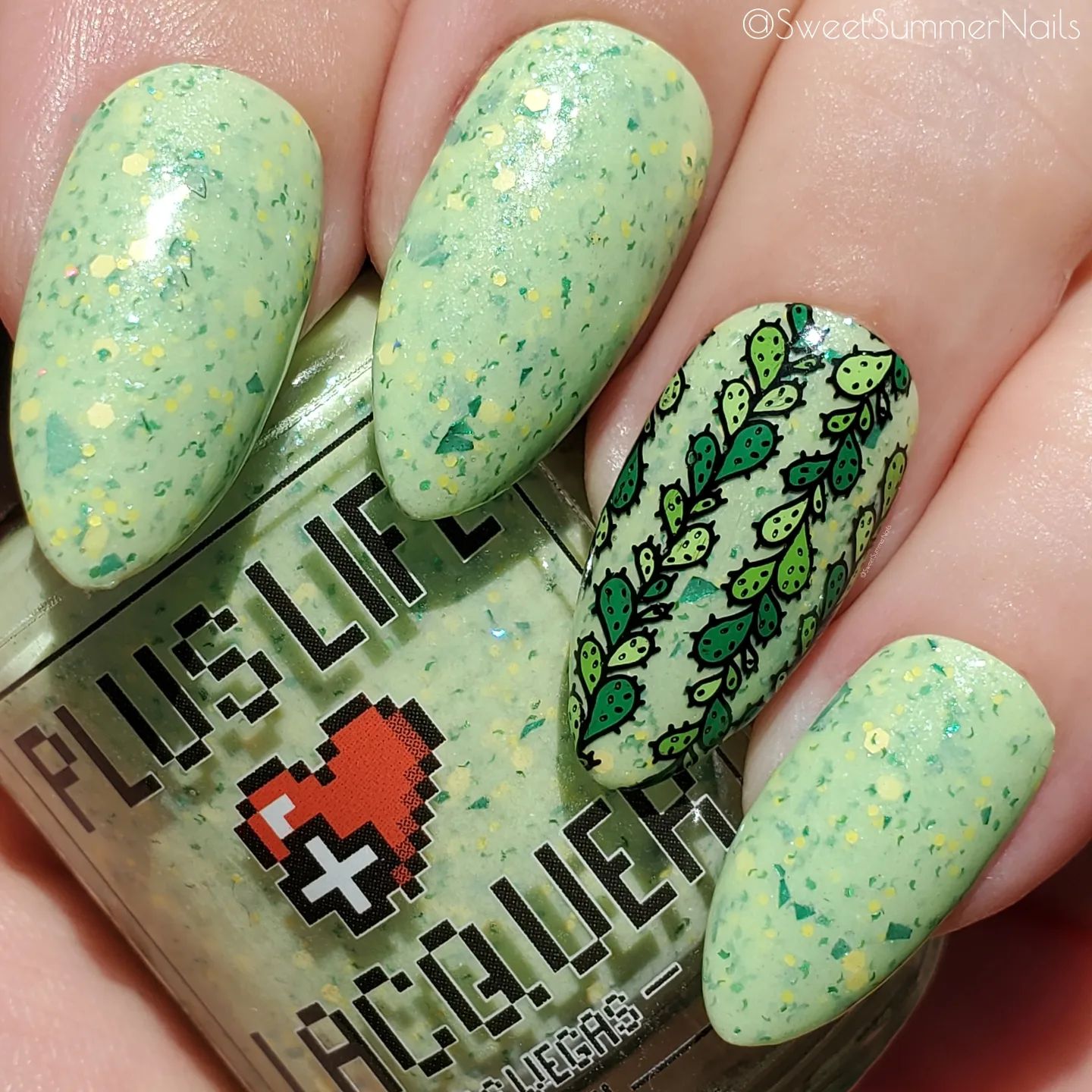 13. French Tips and Swirls with Bright Green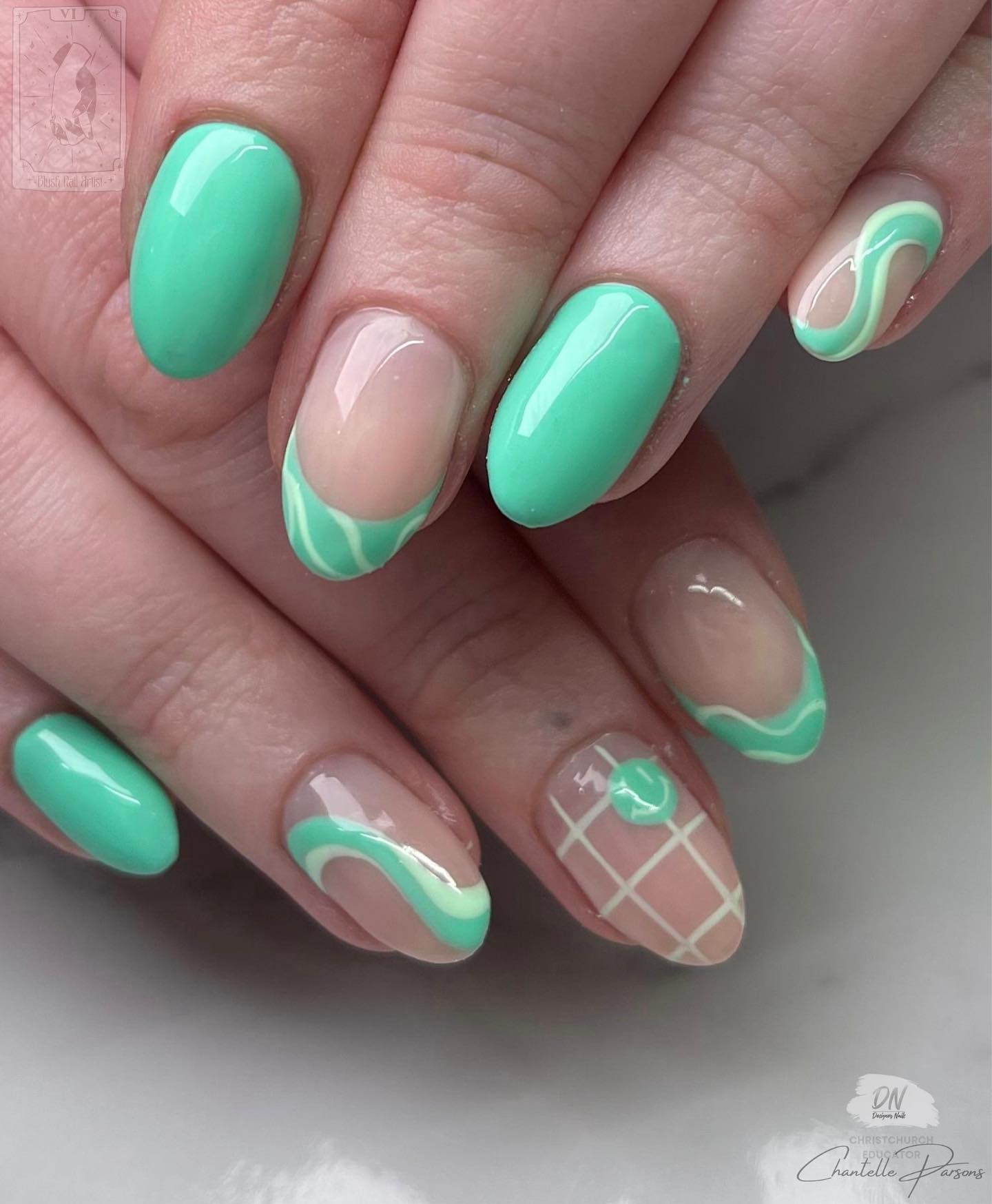 14. Spring Green Nails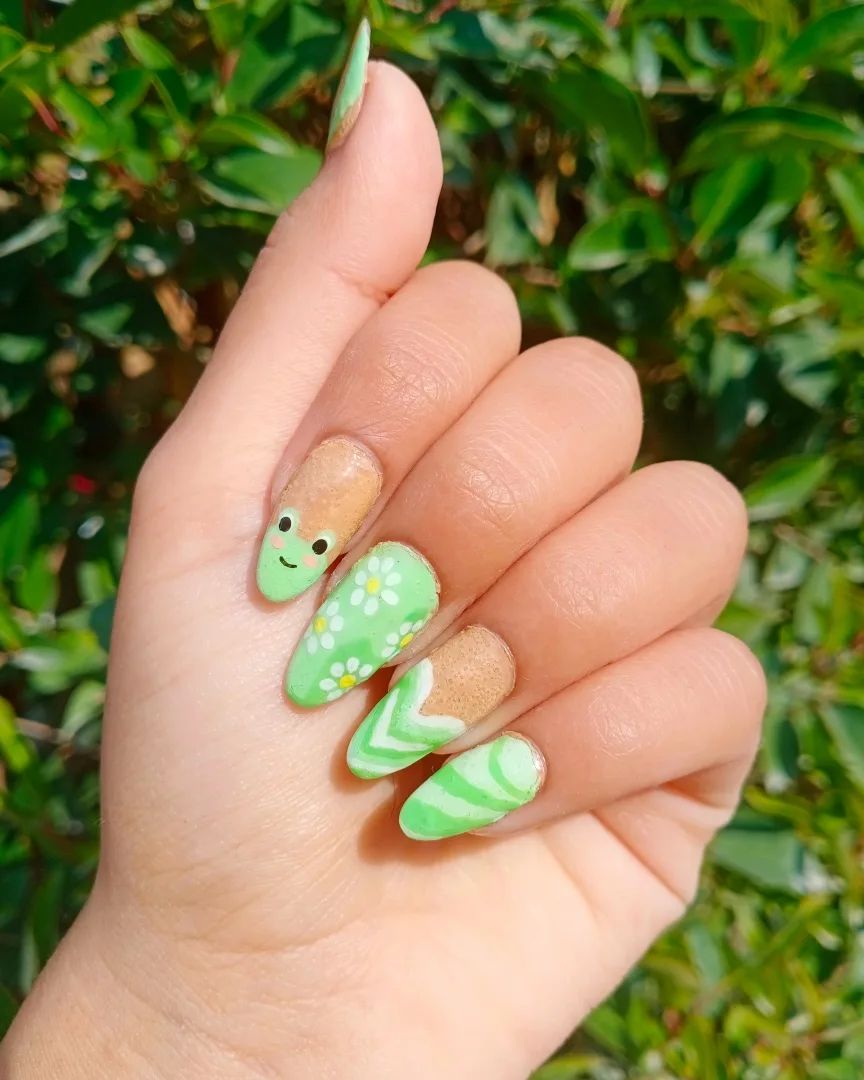 15. Speckled Egg Pastel Green Nails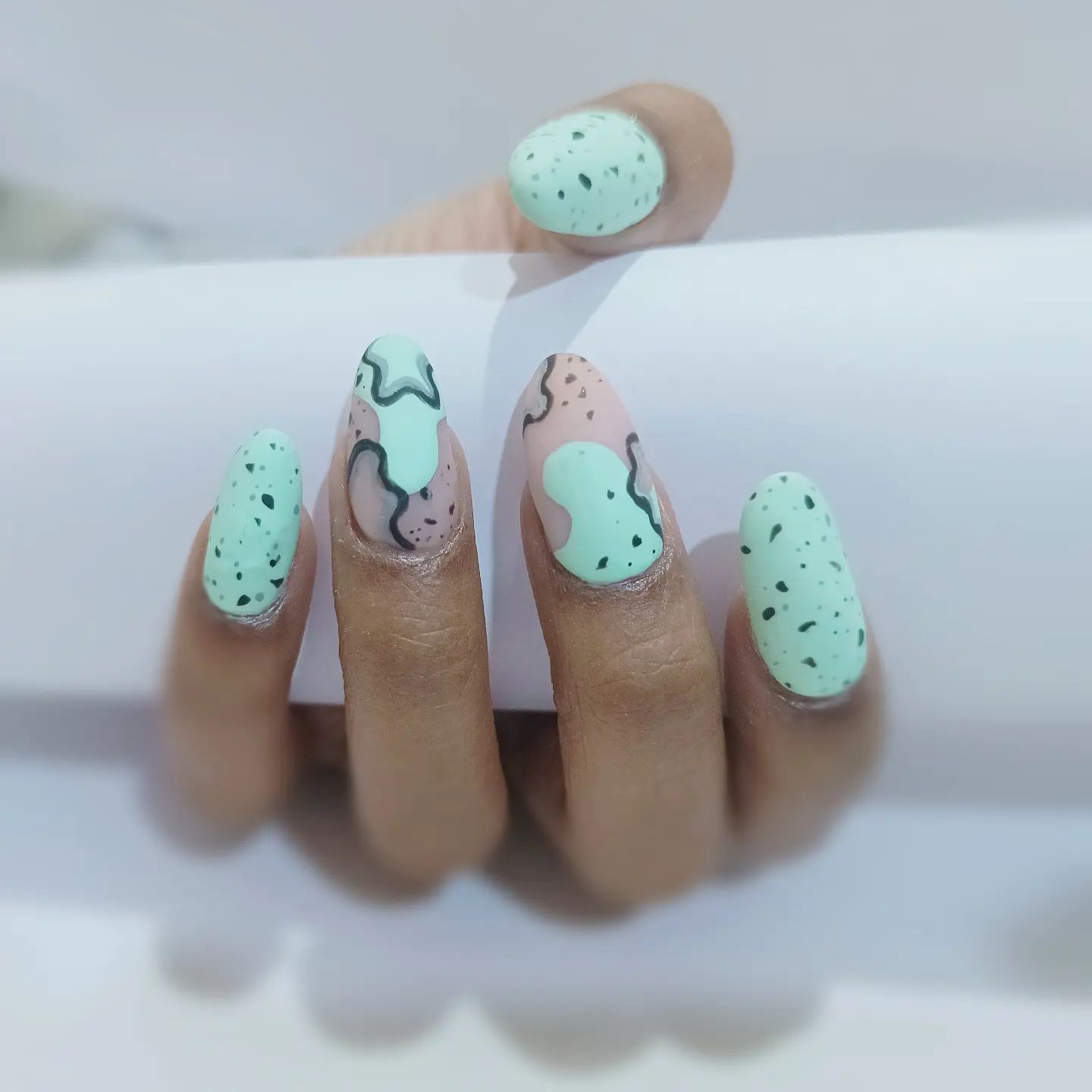 16. Pastel Green French TIps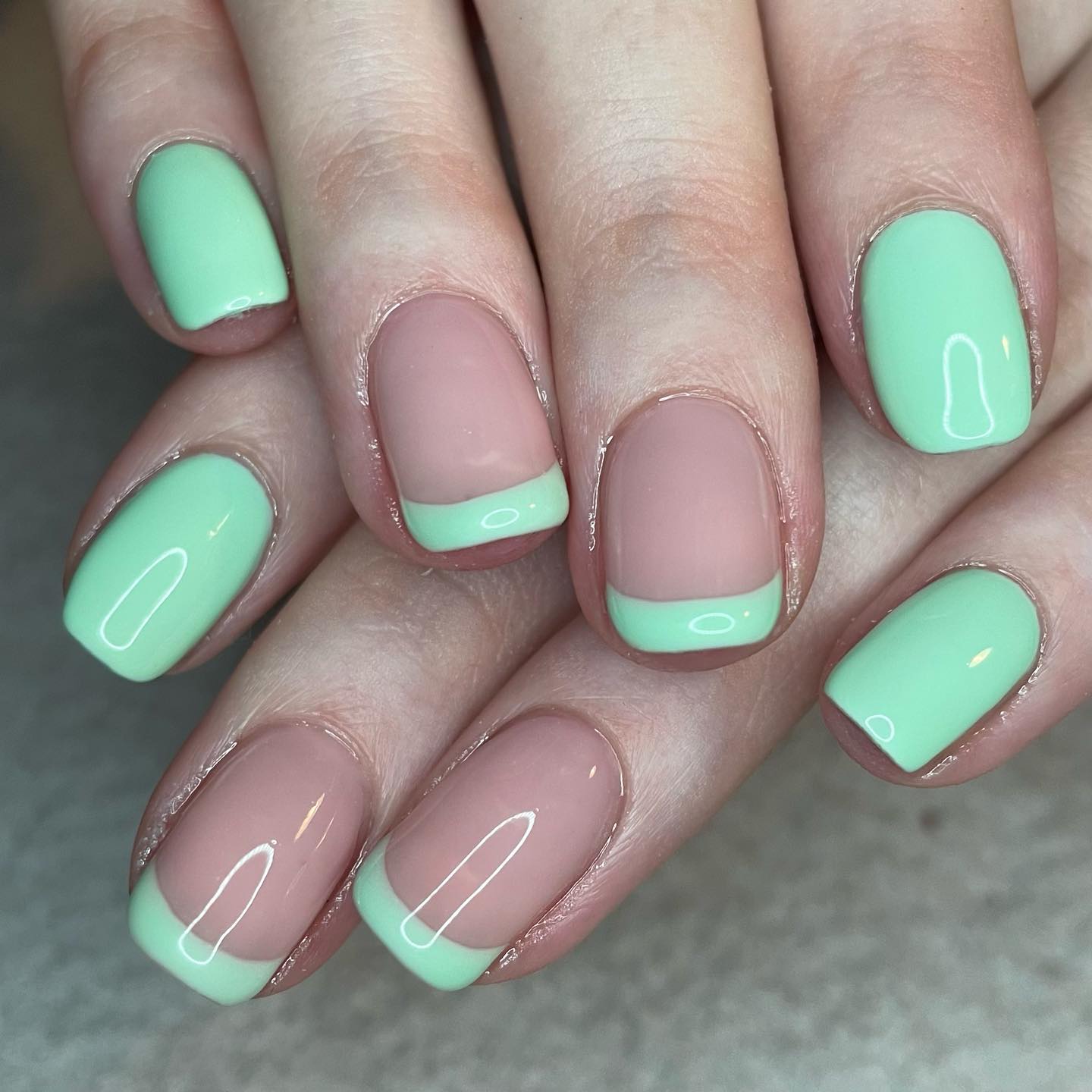 17. Black Feather Nails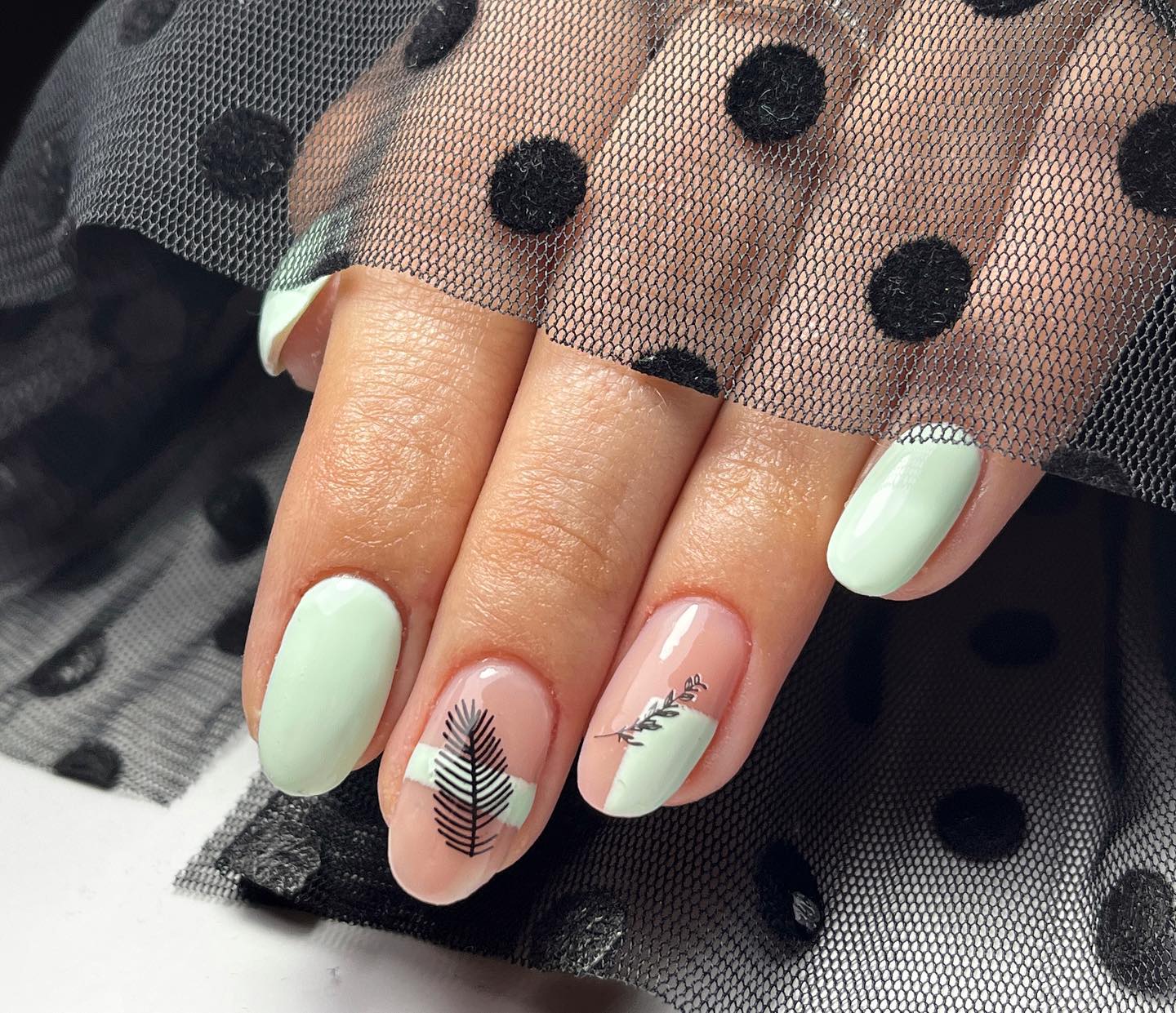 18. Pastel Green Stripe and French Tip Nails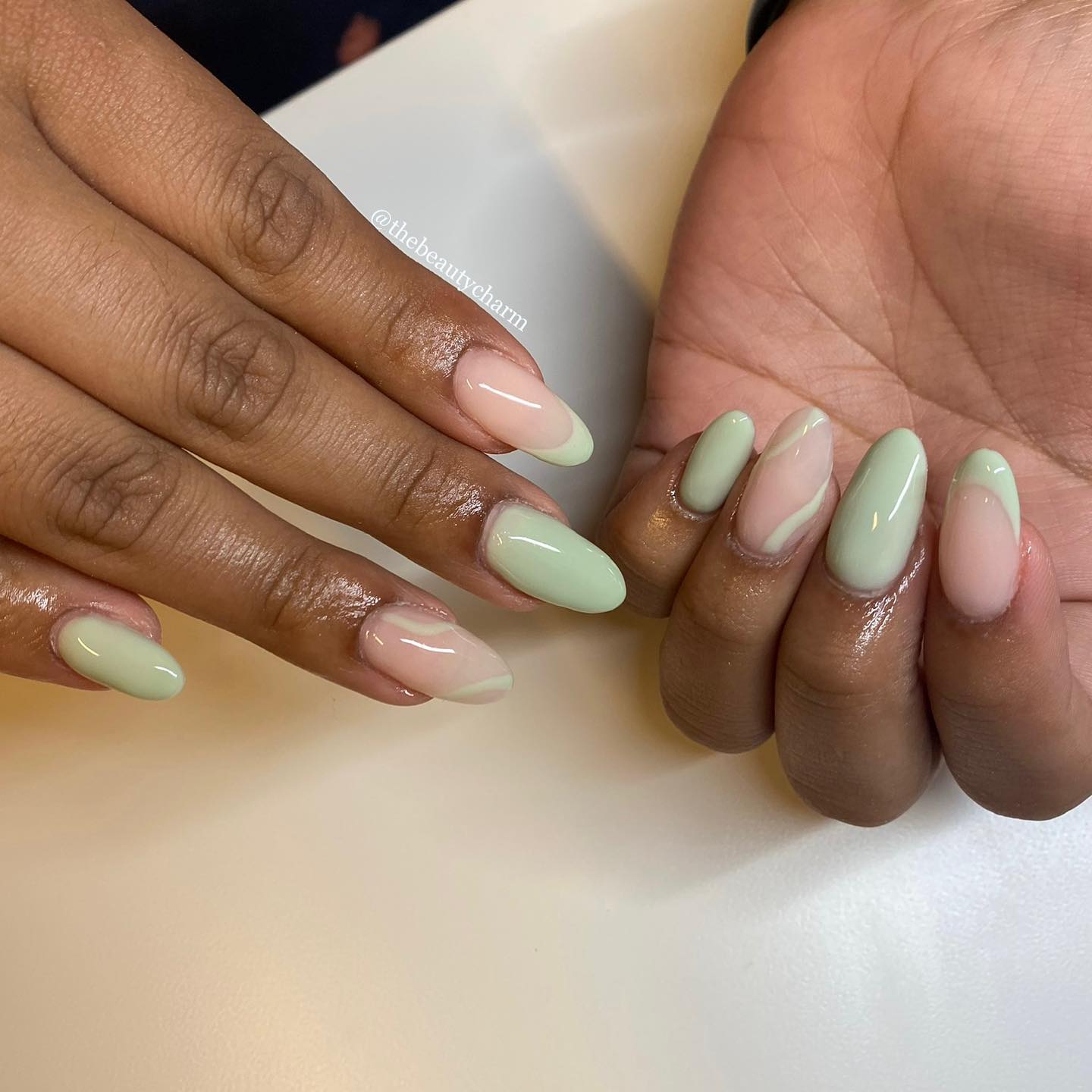 19. Pastel Green Nails with Gold Glitter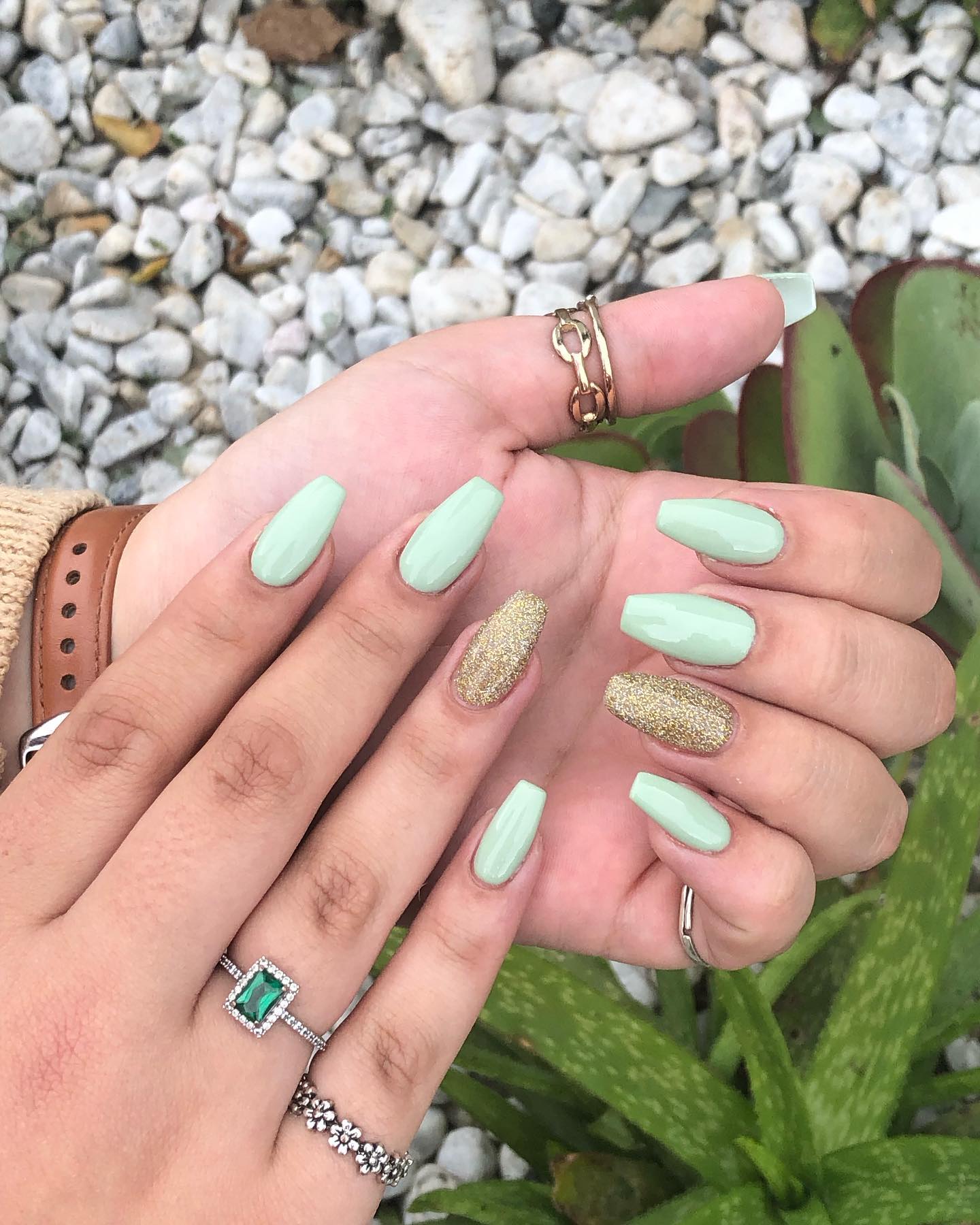 20. French Tips with Gold Outline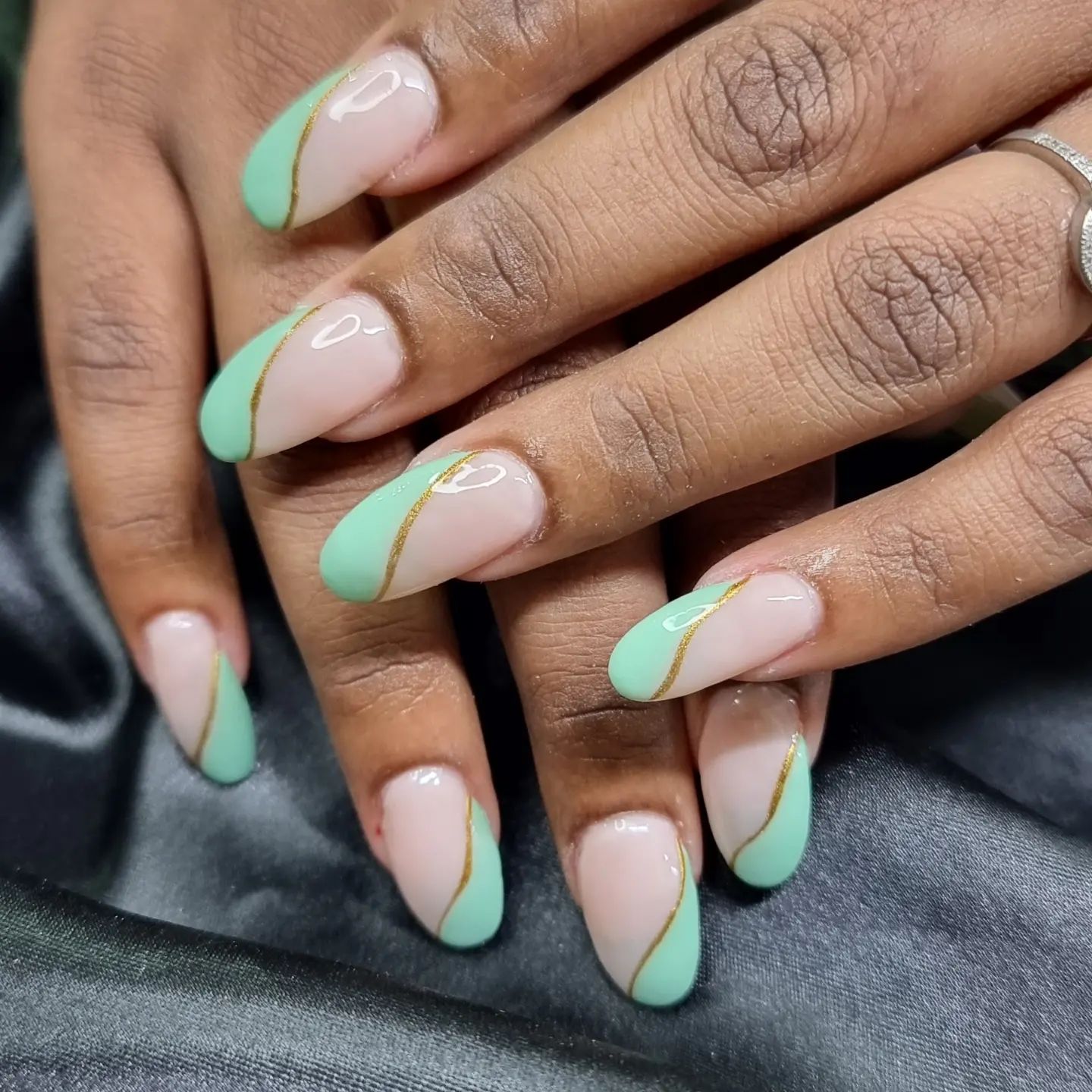 21. Pastel Green Almond Nails with Gold Flakes
22. Tropical Inspired Green Nails
23. Floral Bright Green Nails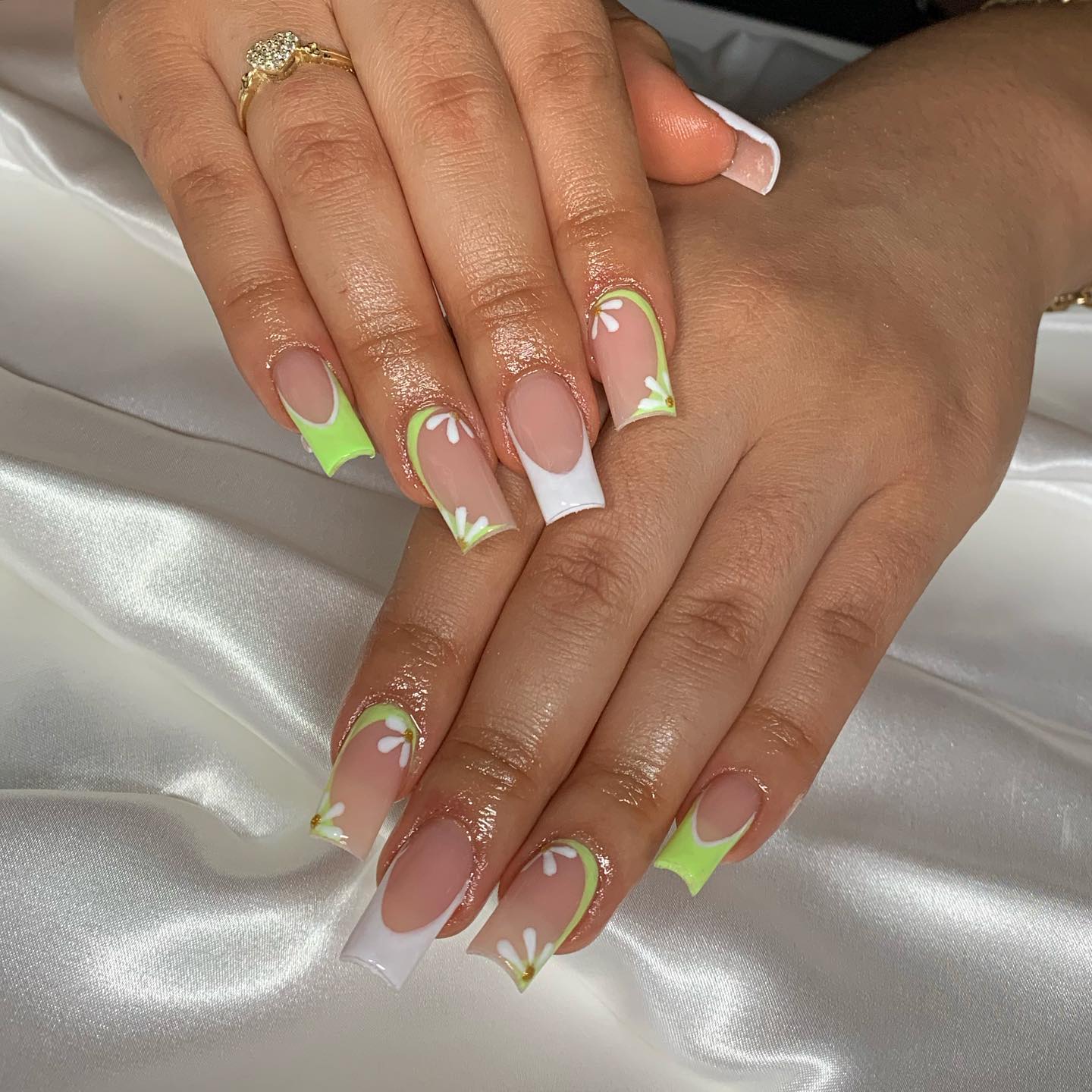 24. Spring Flower Nails
25. Long French Tips with Gemstones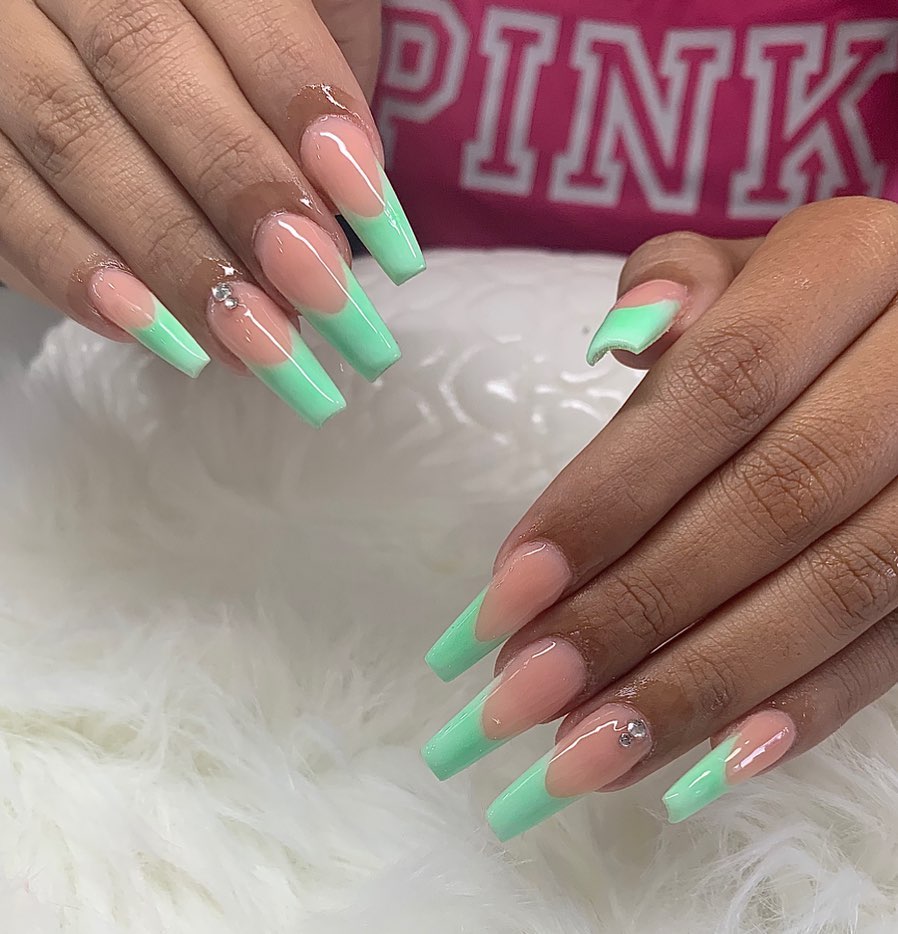 26. Long French Tips with White Outline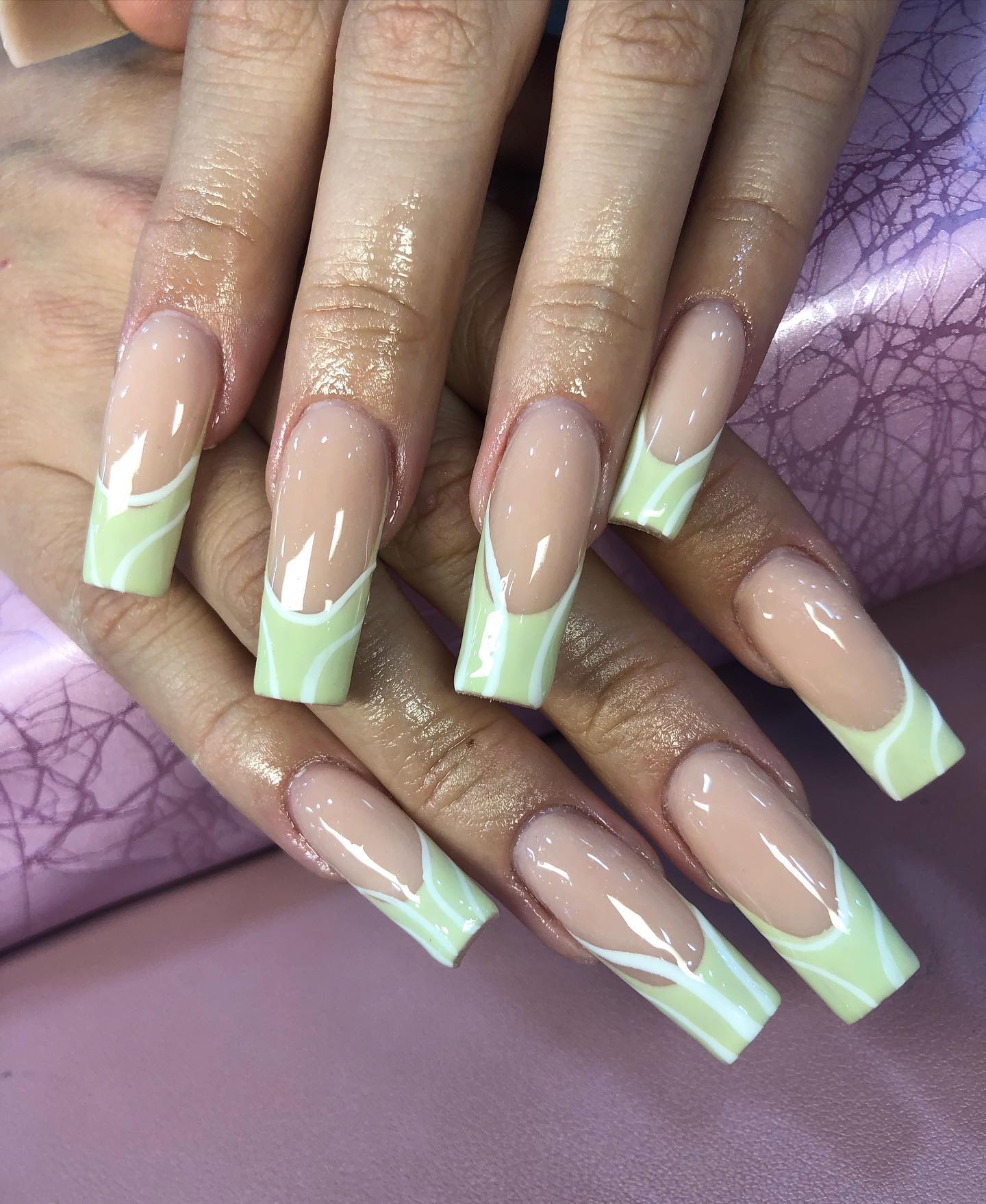 27. Mixed Pastel Green Coffin Nails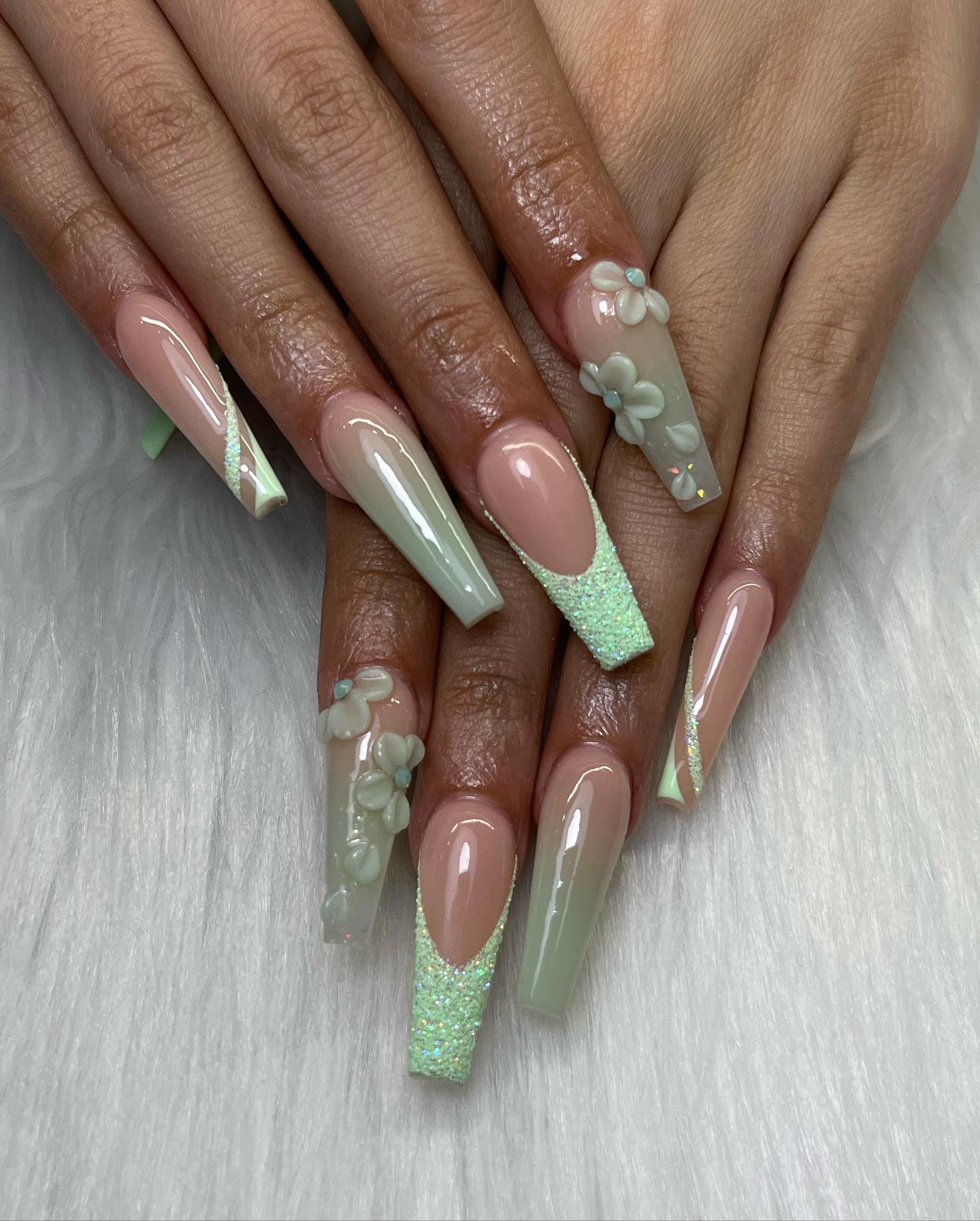 28. Arrow Shape White French Tips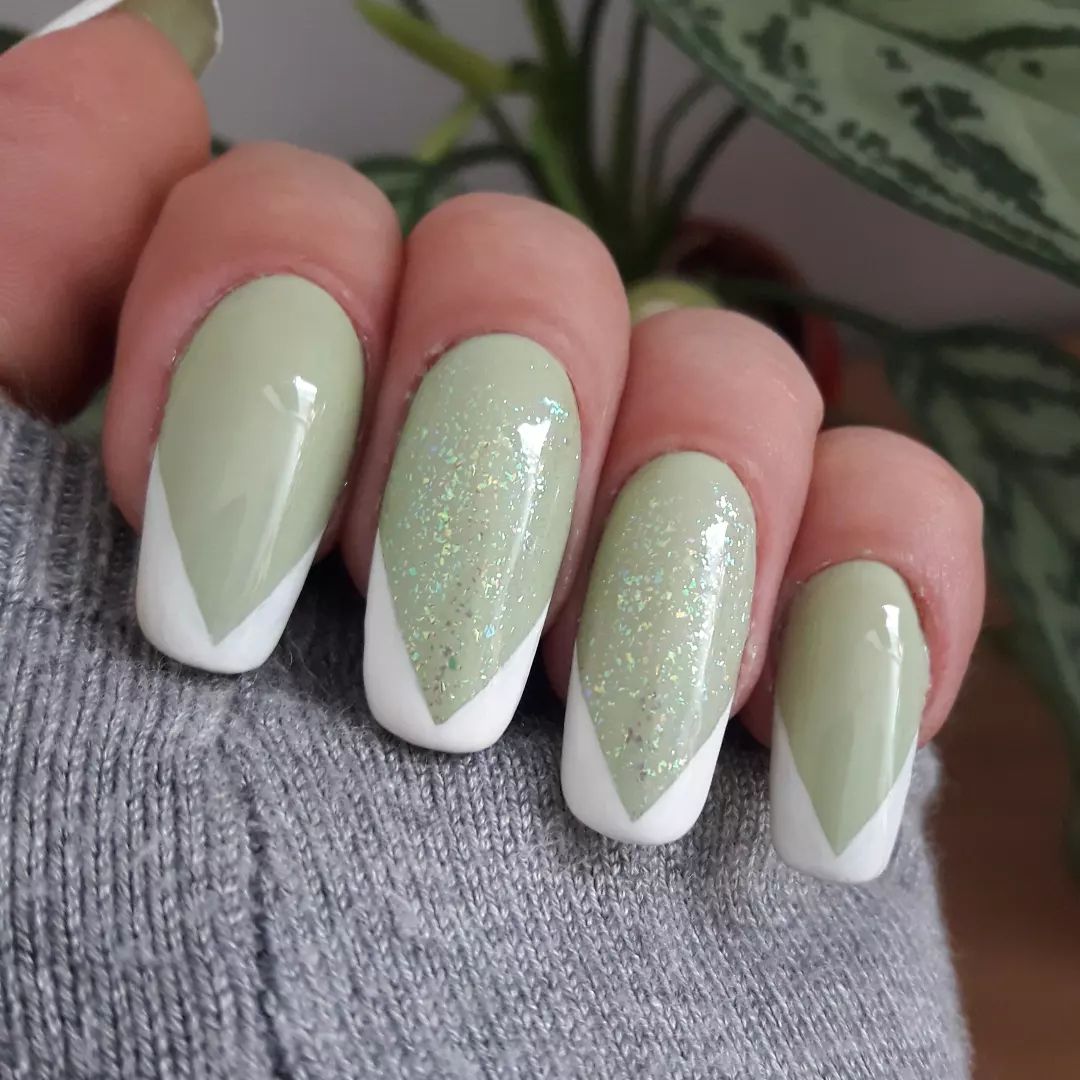 29. Bright Pastel Green French Tips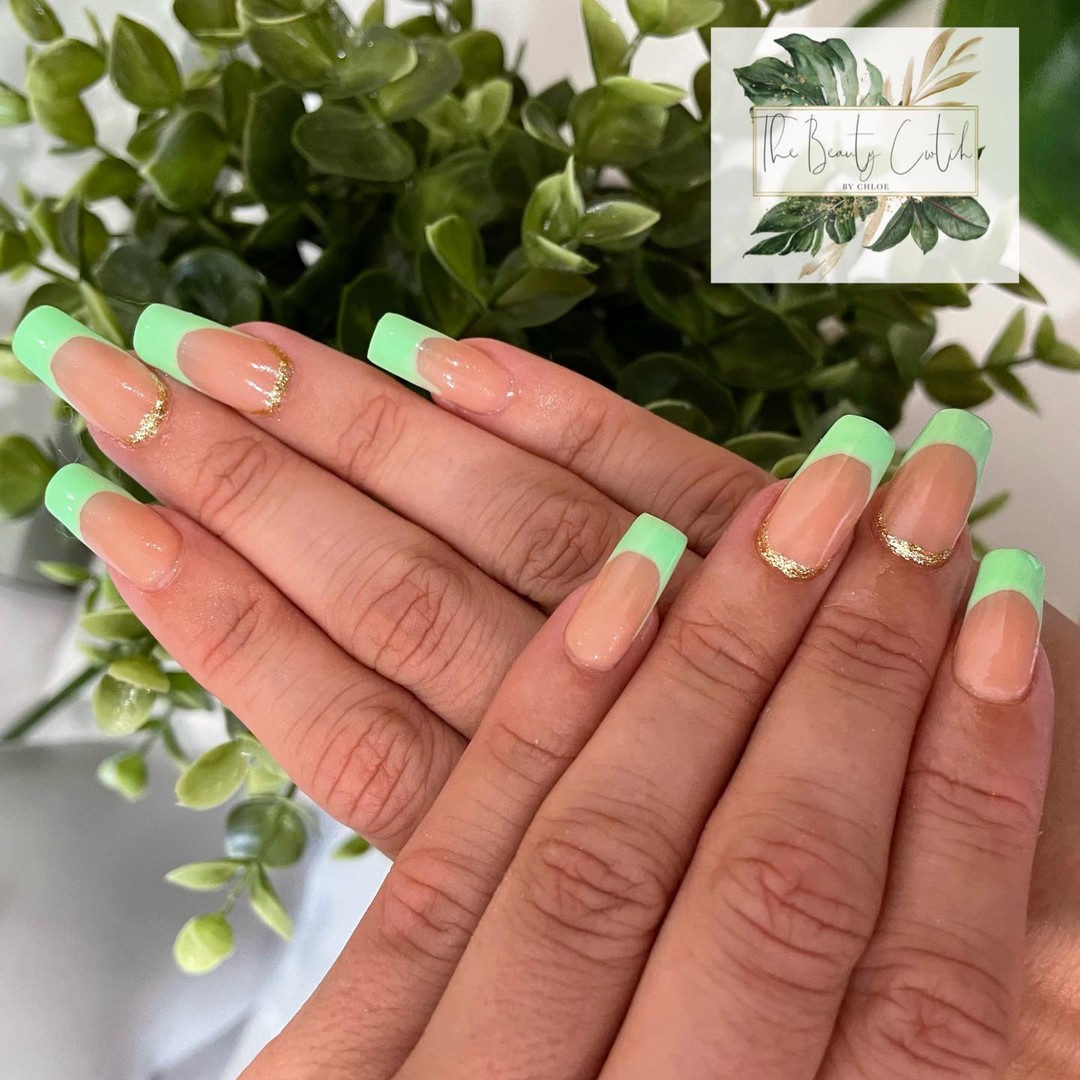 30. Straight French Tips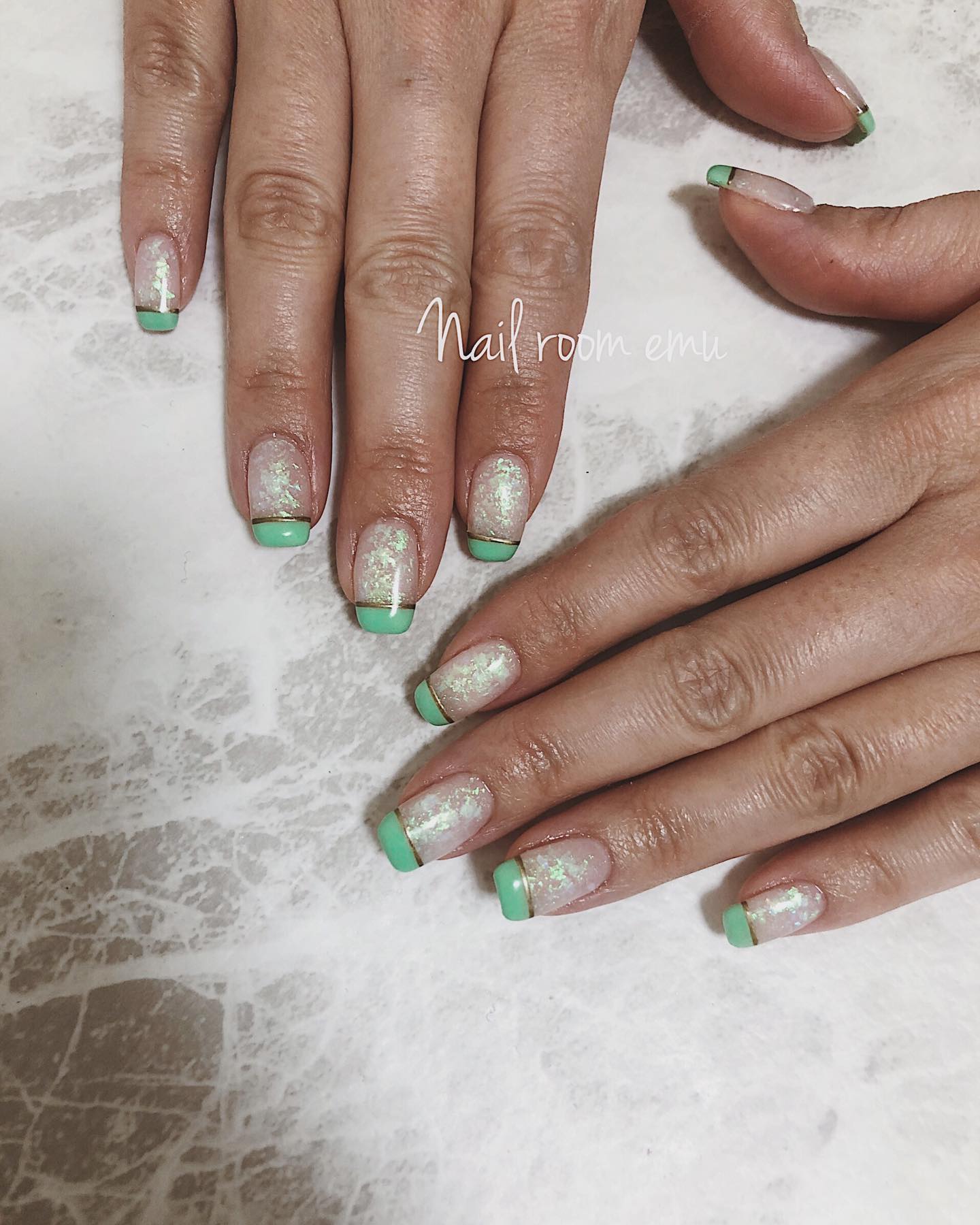 31. Yellow and Green Flower Nails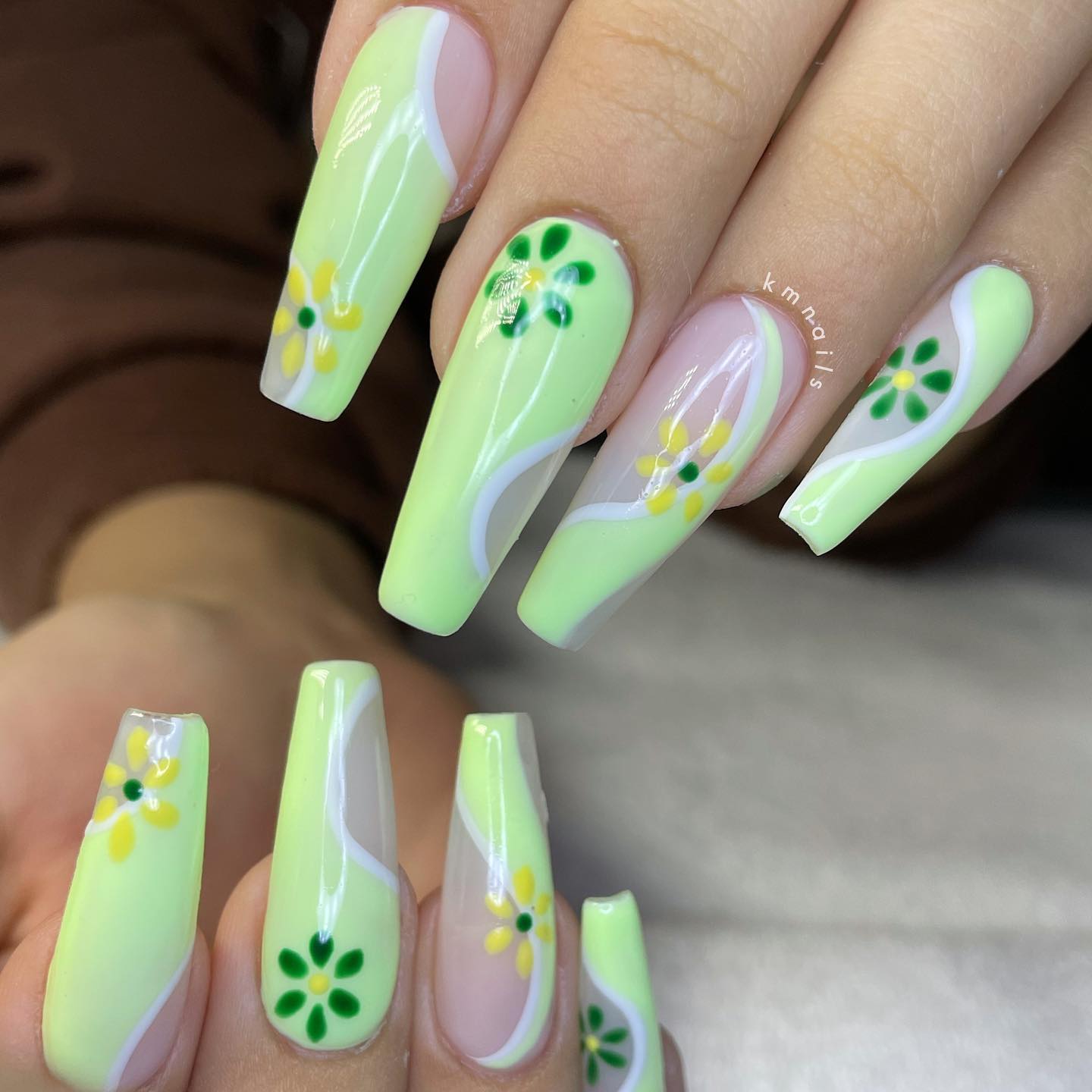 32. Pastel Green Marble French Tips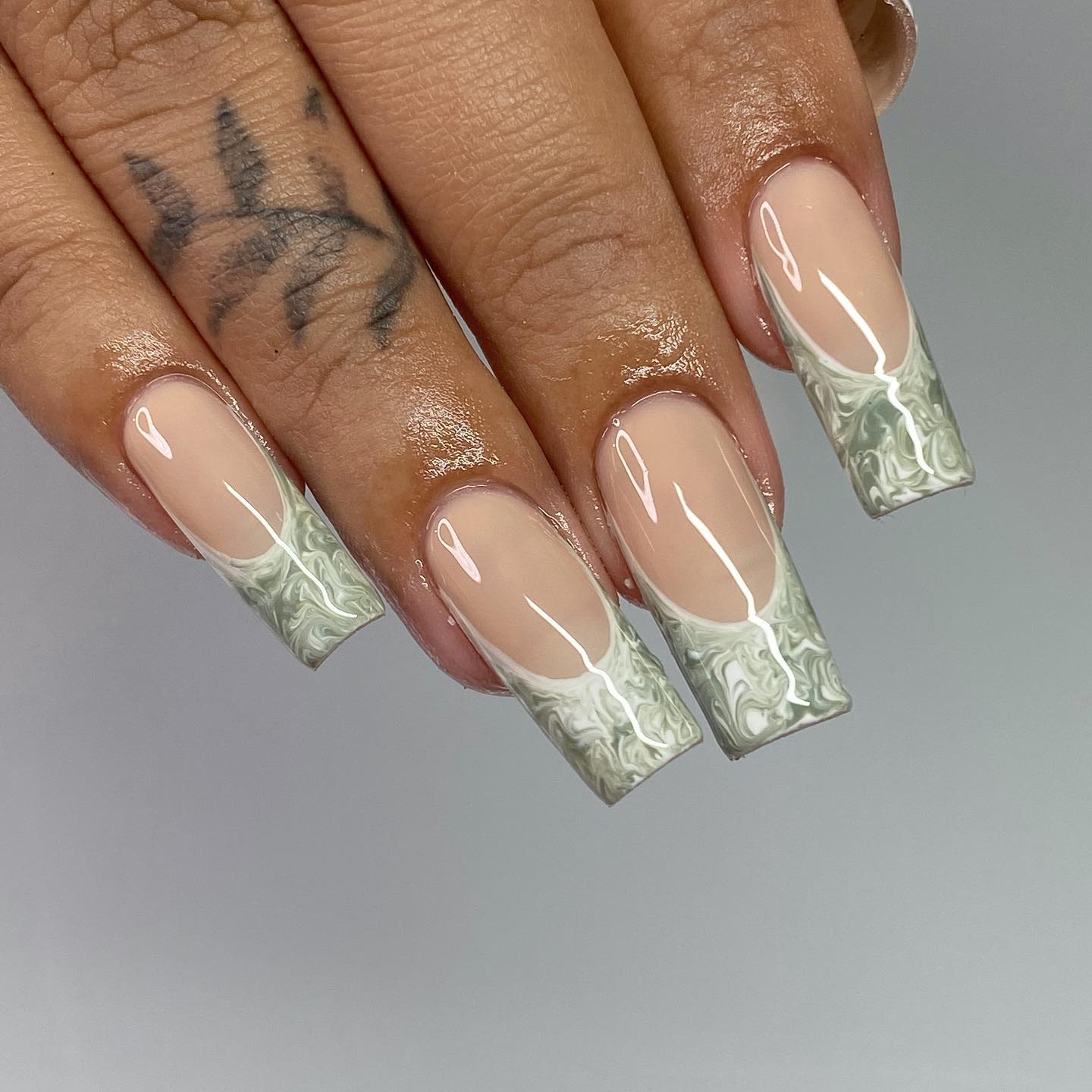 33. Glitter Pastel Green French Tips
34. White Flowers with Pastel Green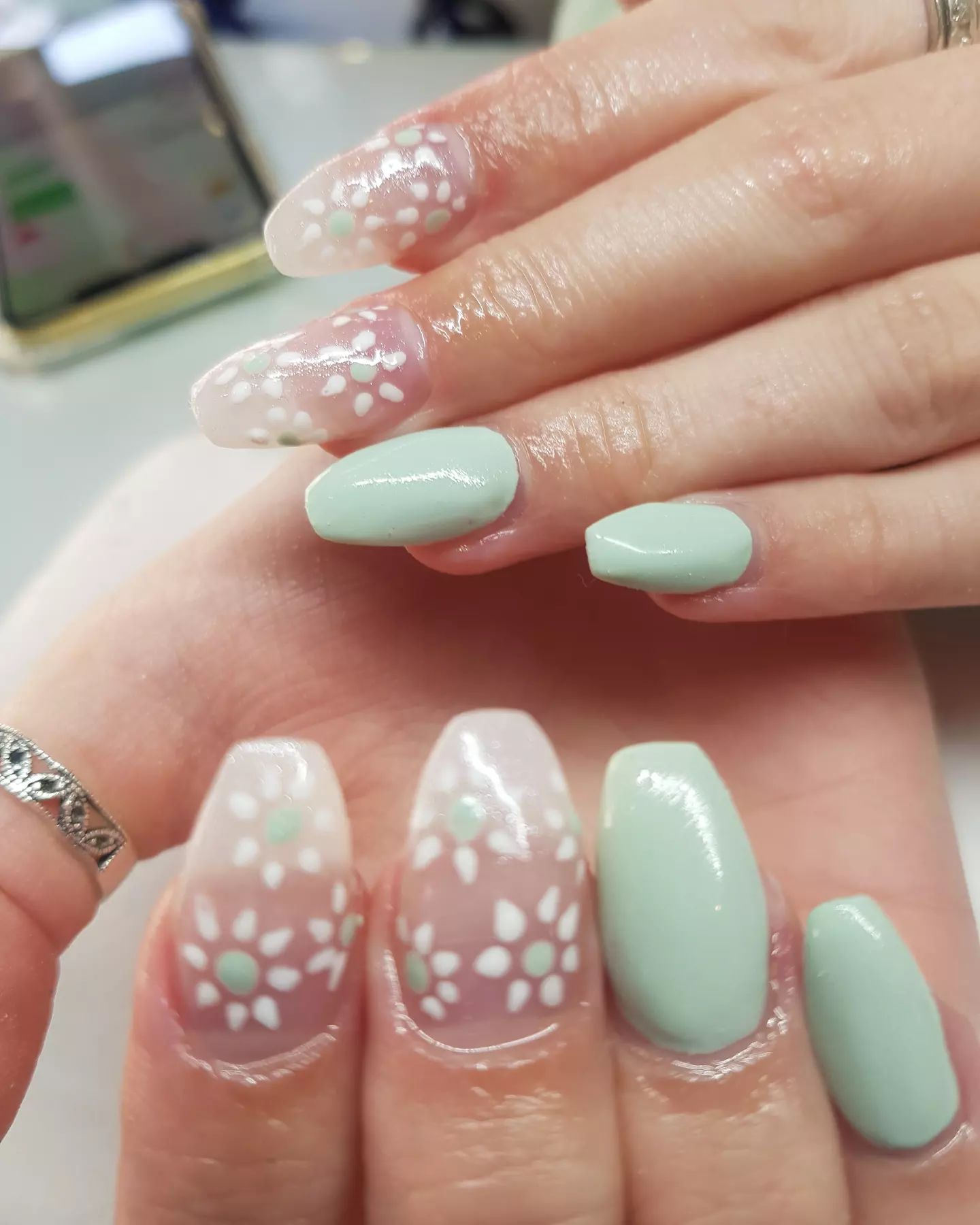 35. Minimalist Elegant Green French Tips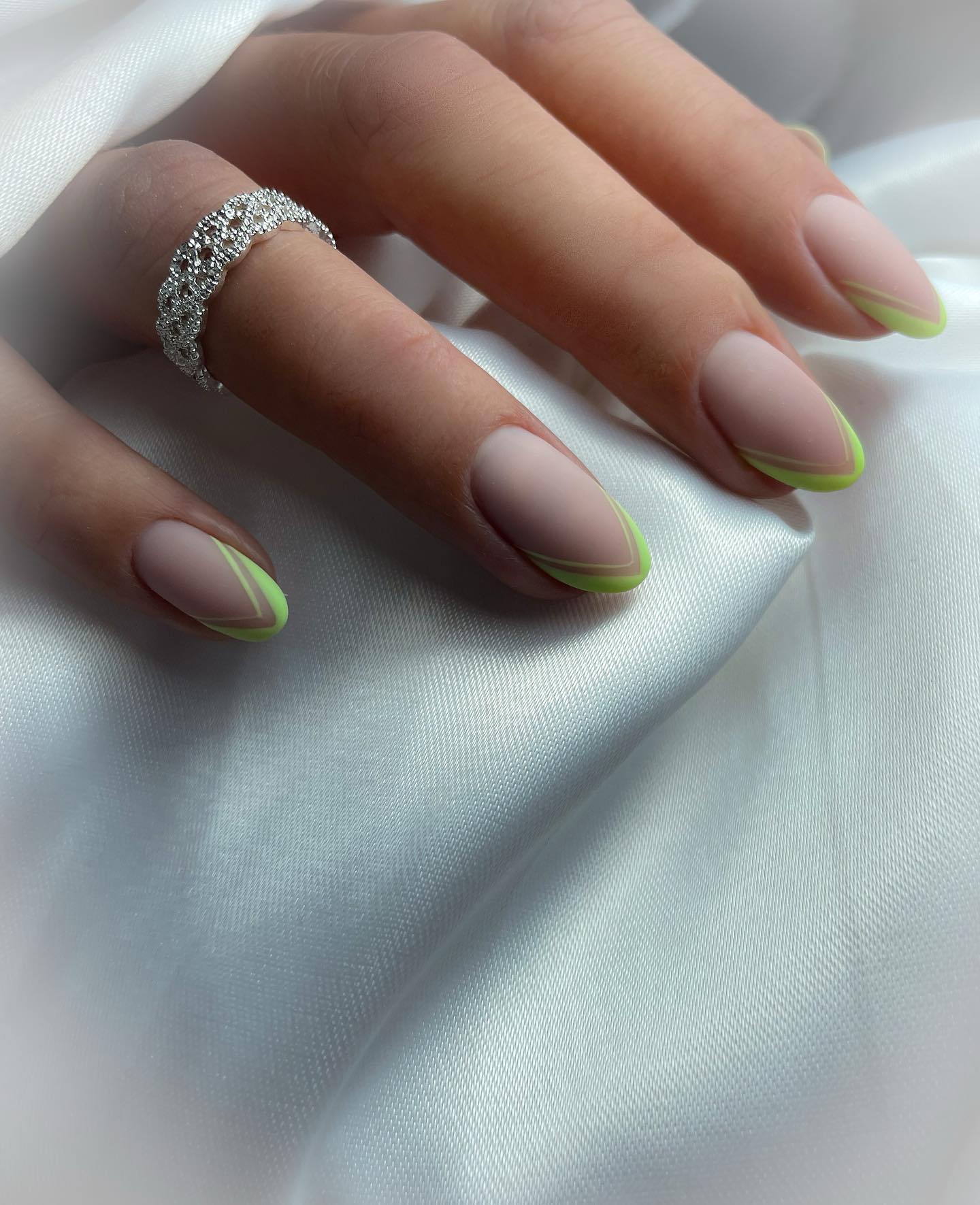 36. Cute Summer Pastel Green Manicure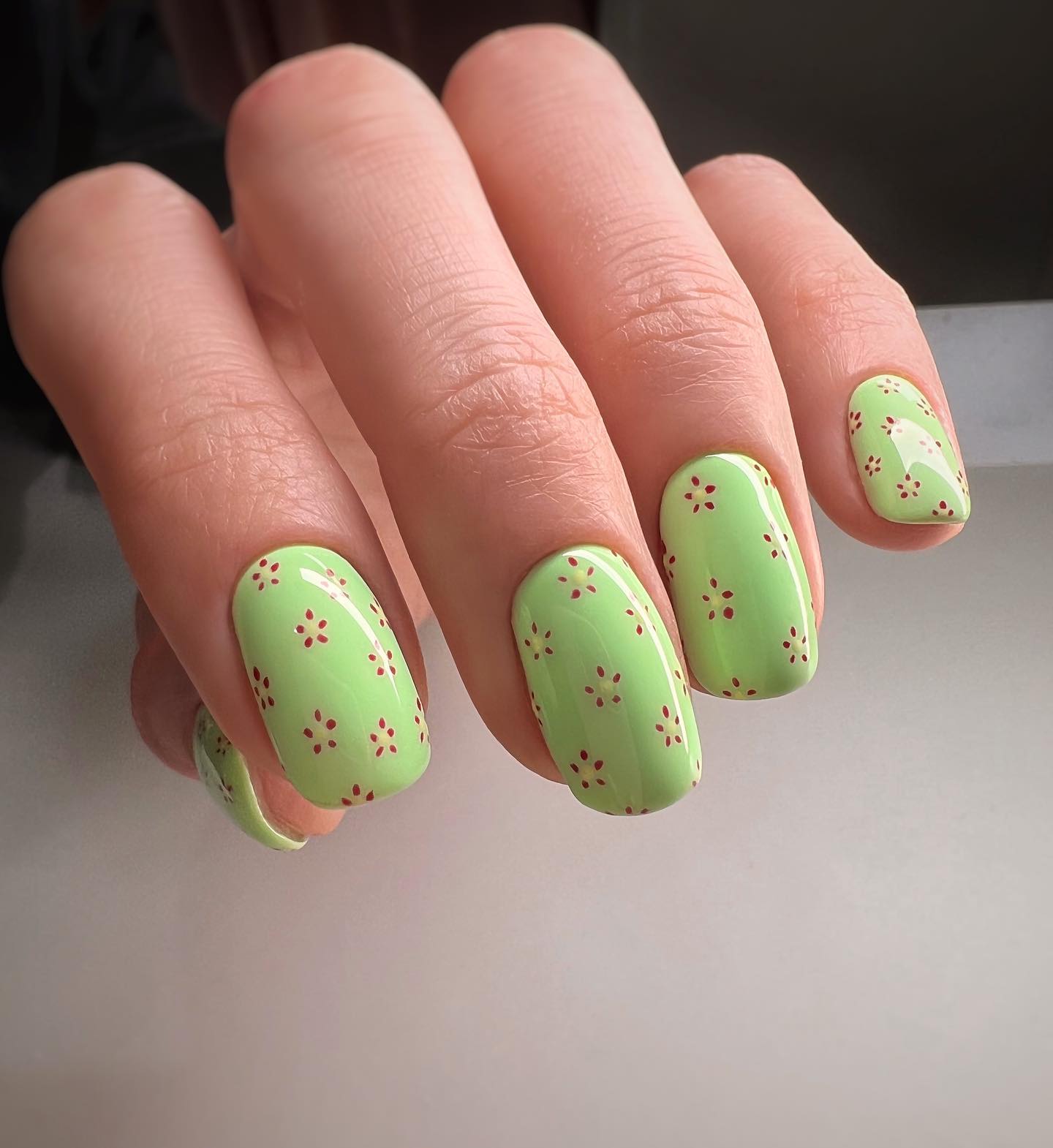 37. Summer Flower French Tip Manicure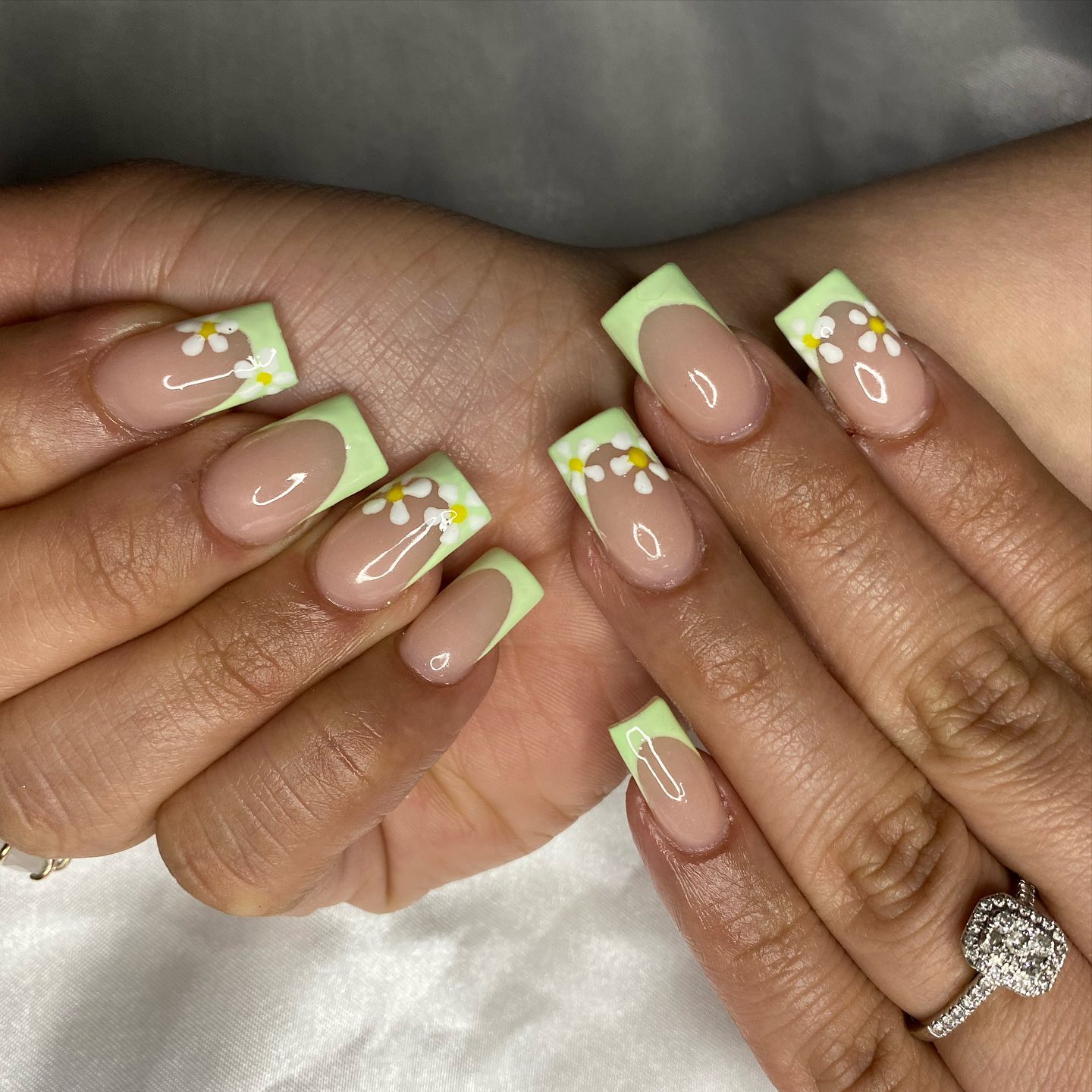 38. Abstract Green French Tips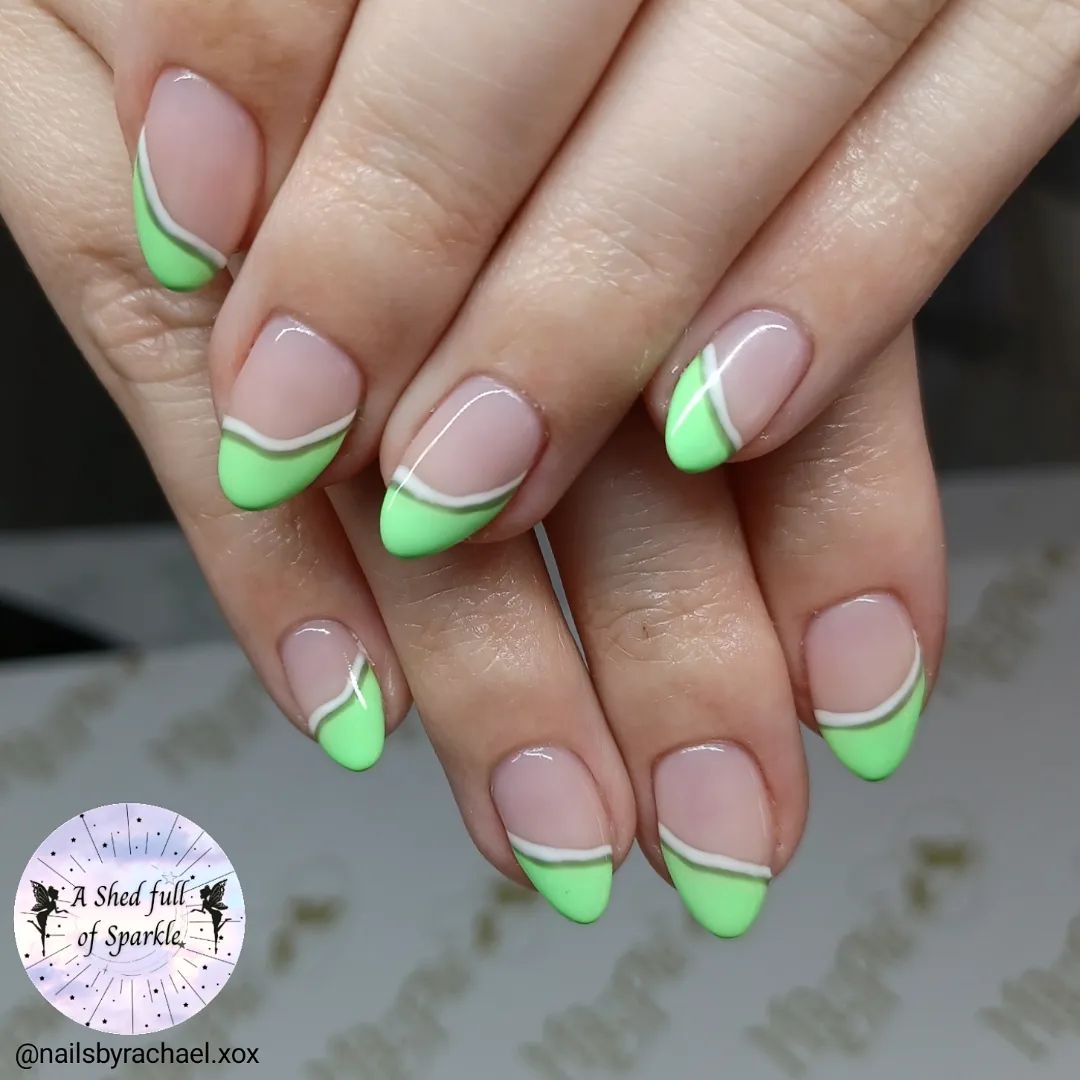 39. Classic Almond Pastel Green Nails