Thinking of Christmas nails? Think pink!
Pink Christmas nails are super popular every holiday season, and we have prepared a selection of the best style you will love to try! Whether you have short nails, coffin nails, almond nails or another nail shape, this pretty festive manicure looks pretty on any nail.
Christmas is not just about red, white and green. Other alternative colors like pink are gaining popularity as they give you a chance to break the mould and do something a little different. Pink might be the last color you think of when you say holiday season, but these pretty manicure ideas for Christmas will convince you otherwise.
Whether you're looking for some simple pink Christmas nails you can do at home, or more detailed nail art which you can take for your next nail salon appointment, this article has plenty of ideas for both options.
Below is our curated collection of over 30 of the prettiest pink Christmas nail designs, and a video tutorial for a more advanced technique in case you would like to try this at home.
Video Tutorial: Pink Christmas Acryclic Nails with Sweater Effect
Here is a video tutorial for mismatched Christmas nails – skip to around 12 minute mark to see the design. Prepared by Glammed Beauty via youtube.
30+ Prettiest Pink Christmas Nails Ideas
Here is our collection of over 30 of the prettiest pink Christmas nail ideas! If you need even more inspiration, you can check our Pinterest board where we saved up dozens more ideas for this festive look – go check them out.
Don't forget to follow us on Pinterest to get updates on the latest nail design trends and the latest styles.
1. Golden Snowflakes
2. Sugar Hearts
3. Peppermint Candy
4. Peppermint Hearts
5. Snowflakes and Gingerbread Man
6. Pink Glitter
7. Pastel Pink and Black
8. Glitter and Pink Reindeer
9. Pink Sweater Knit and Silver
10. Pink, White and Red Stripes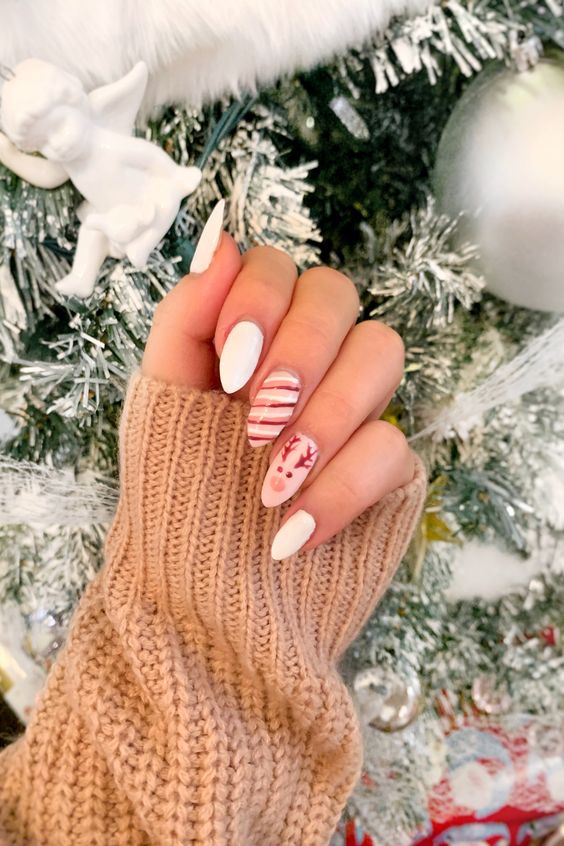 11. Gingerbread Love
12. Sparkling Pink Christmas Nails
13. Pastel Pink with Snowflakes
14. Pink with Dark Green
15. Pink Christmas Nails with Golden Touch
16. Nude with Sparkling Reindeer
17. Golden Touch
18. Golden Christmas Trees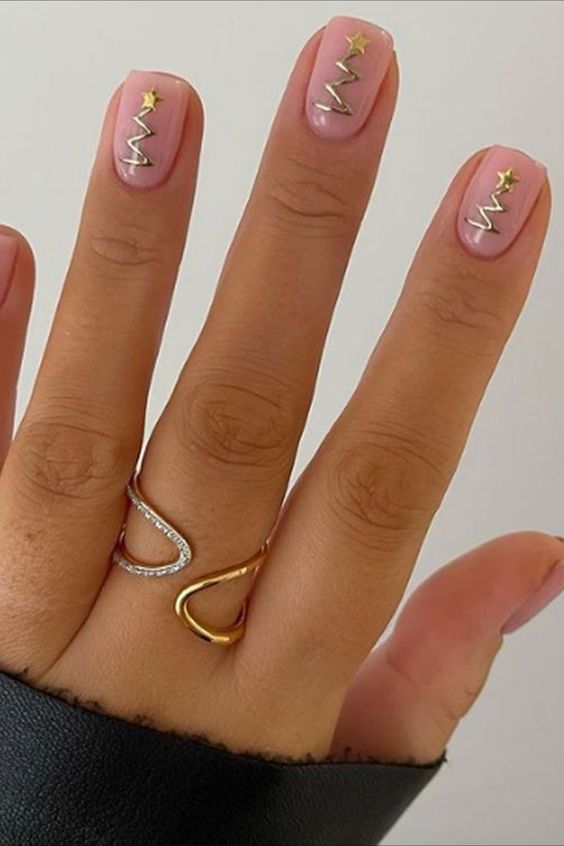 19. Pink Christmas Nails with Hearts
20. Festive Fairylights
21. Merry and Bright Pink Nails
22. Green and Pink Glitter
23. Mistletoe on a Pink Base
24. Nude Pink Gingerbread
25. Fuchsia Pink
26. Pink Santa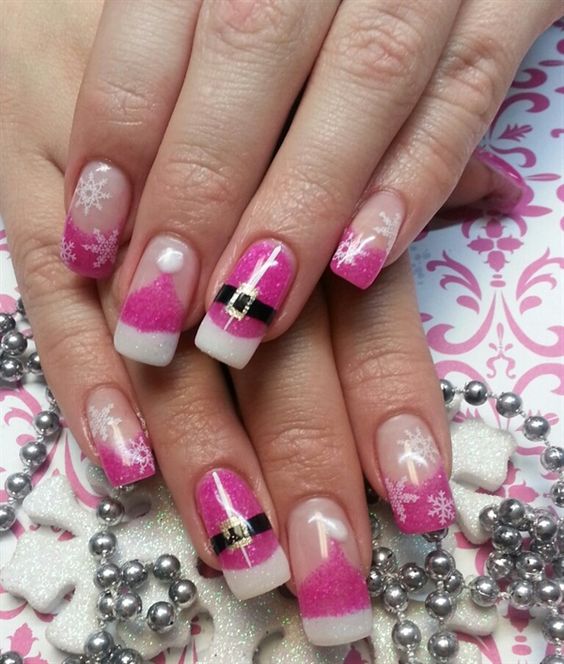 27. Bright Pink with Gems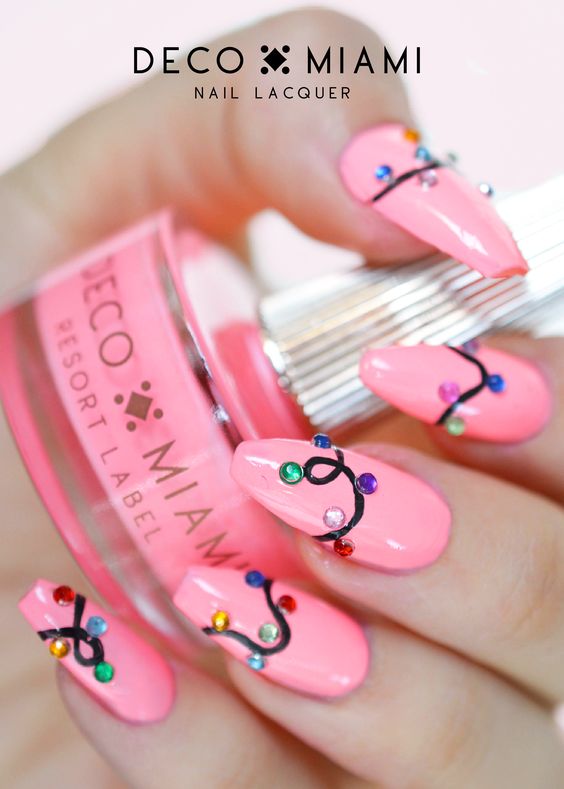 28. Pastel Pink Ombre with Snowflakes
29. Festive Pink and White Nails
30. Nude Pink and Brown
31. Pink Sparkles
32. Pink and Rusty Gold
33. Pink Christmas Ombre
34. Pearl Christmas Tree