Do you love the look of black ombre nails?
You can take this design further by adding a bit of glitter nail polish! In this article, we have collected 30 of the best ideas on how to pull off this look, including the inspiration for a variety of colors and design trends you can incorporate.
Check out the most popular styles for this manicure below, followed by a collection of curated inspiration right after that. Enjoy!
Popular Styles of Black Glitter Ombre Nails
Gold and black ombre glitter nails – black pairs beautifully with shiny shades of gold. If you're planning to use it on this manicure, just remember that less is more in this case – add just a few flakes of gold foil or a sprinkle of gold glitter nail polish.
Red and black ombre glitter nails – when creating the ombre effect on your nails, you can experiment with a variety of colors that will add more contrast to your nails, for example even red nail polish (some ideas are listed in our collection below)
Silver and black ombre glitter nails – for added shine and sparkle, you can elevate this pretty manicure further by adding a bit of silver glitter nail polish – just don't overdo it! Another popular way to incorporate this additional color is to add simple outlines or swirls to the nail design.
Fake French tip nails – you can use the ombre nail design to create the appearance of French tips, by making the transition less smooth. This way you achieve two in one look!
Pink and black ombre glitter nails – pink is very close to our natural nail color and makes a pretty base for your ombre effect, just don't choose nail polish tones that are too bright, focus on muted tones.
Smoke effect manicure – with black ombre, you can get really creative and design your nails in a way that they resemble an artistic smoke effect, elevated further with the use of glitter nail polish.
Minimalist nails – if you prefer to keep things simple, make the ombre part of your nails smaller, to achieve a more simple minimalist look
Multicolor glitter nails – fancy a bit of color? Before you reach for the color nail polish, just get yourself a multicolor glitter coat to transform your simple manicure into a party-ready look.
30 Black Glitter Ombre Nails
If you're looking for some good ideas on how to execute this manicure trend, look no further – our team has curated a collection of 30 best styles, in a variety of designs and also trending color options, feel free to browse them below.
If you need even more inspiration, don't forget to check our dedicated Pinterest board!
1. Smoke Effect Black Glitter Ombre Nails
2. Pink and Black Glitter Ombre Nails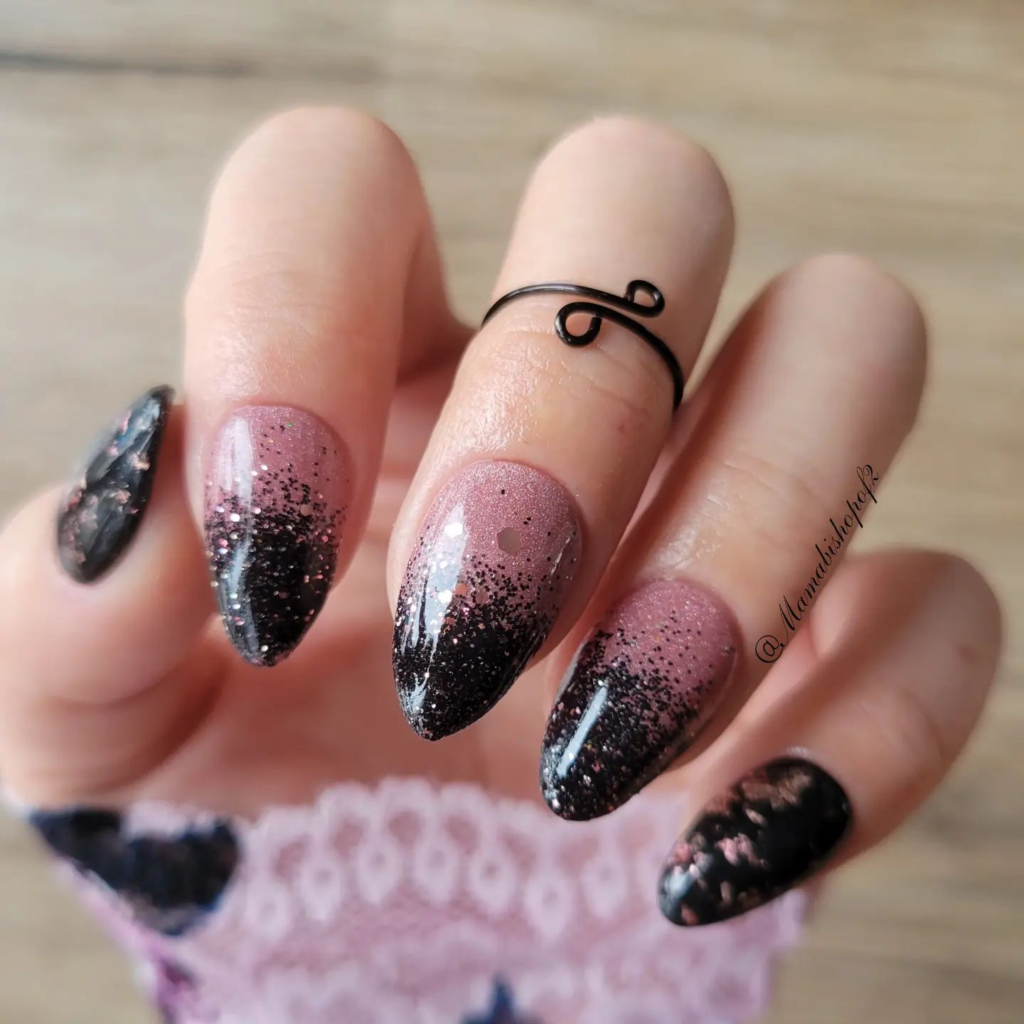 3. White Outline Black Glitter Ombre Nails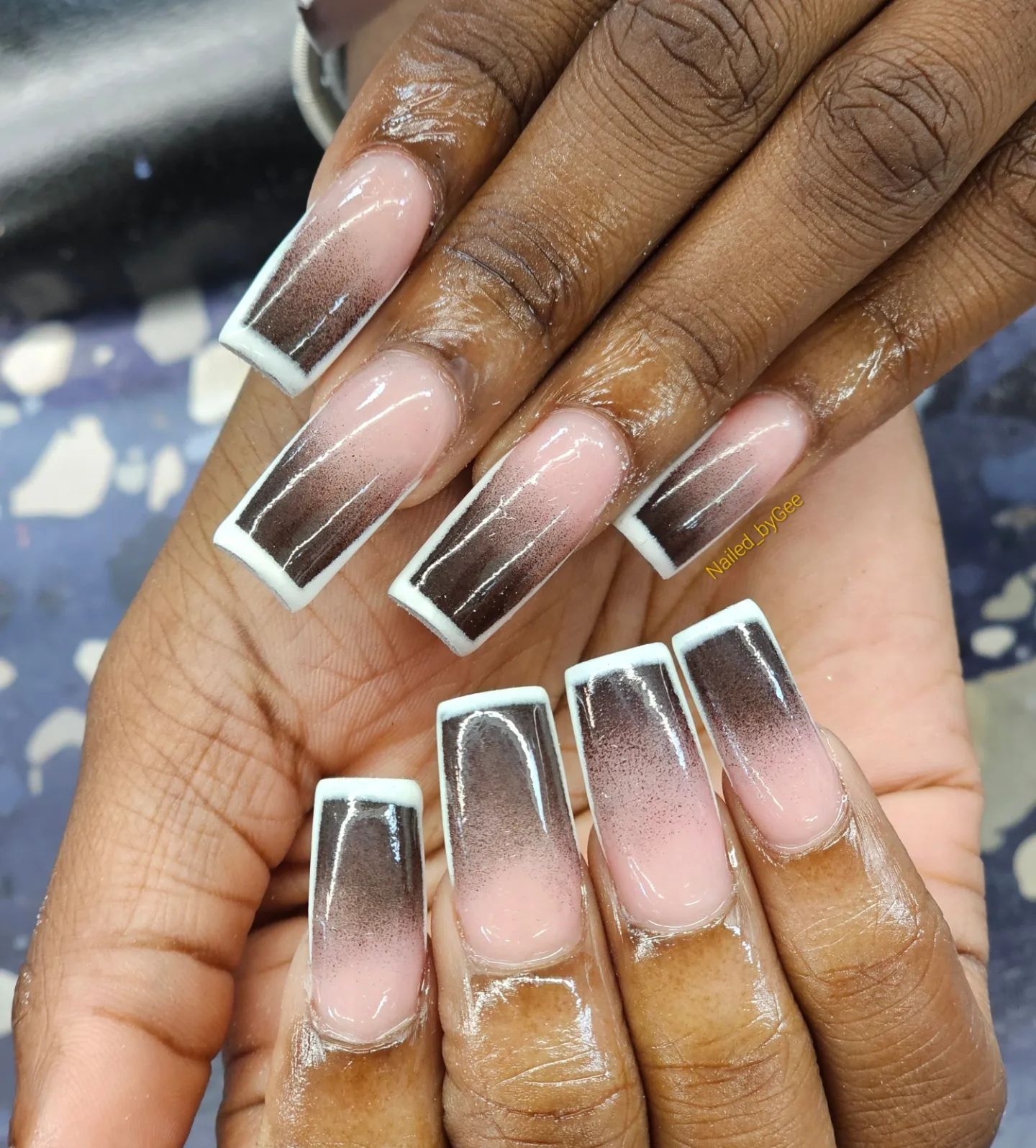 4. Black Glitter Ombre Nails with Gems
5. Red and Black Glitter Ombre Nails
6. Coffin Black Glitter Ombre Nails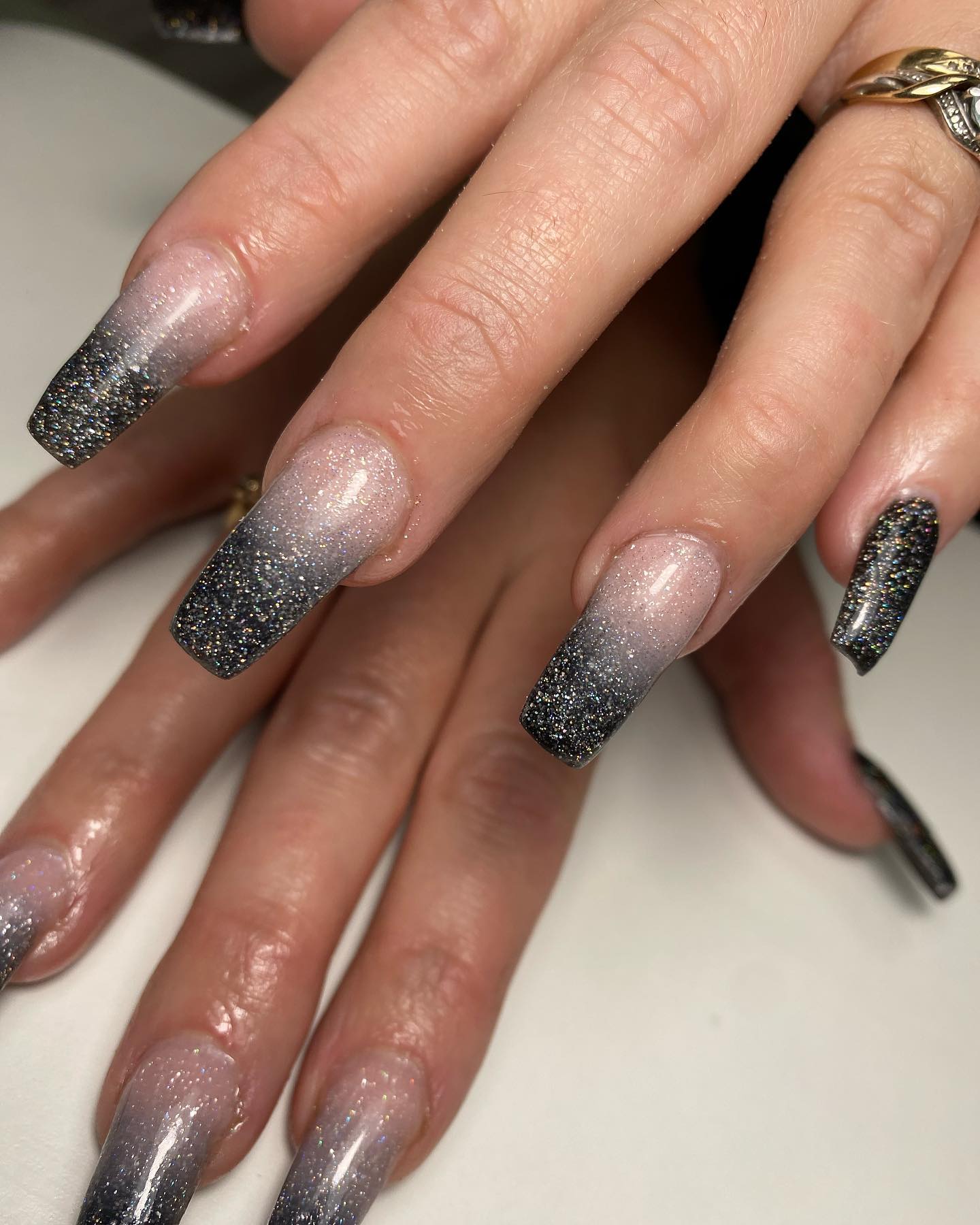 7. Midnight Sky Ombre Manicure
8. Milky Way Ombre Nails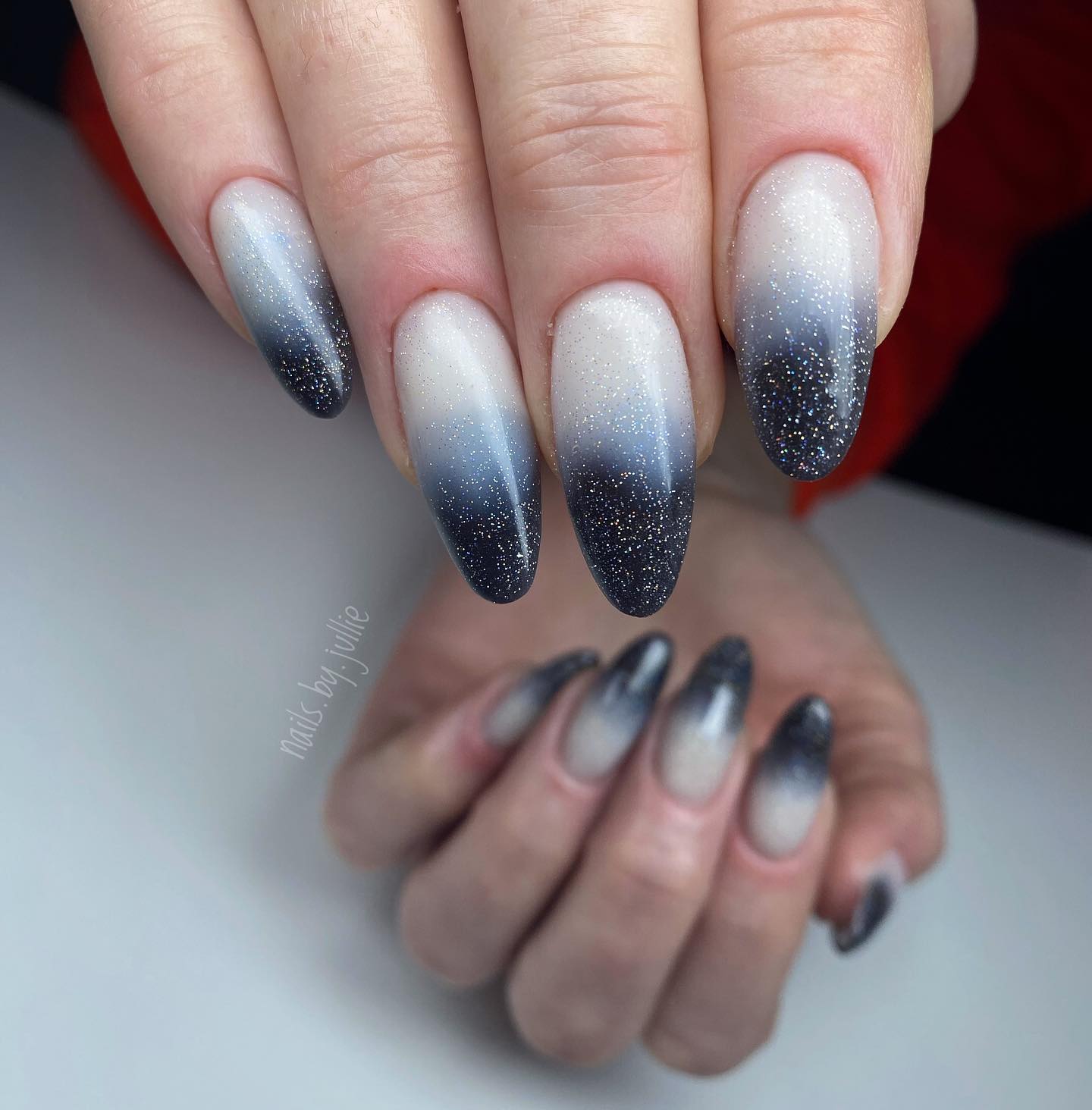 9. Black Glitter and Ombre French Tips
10. Simple Black Glitter Ombre Manicure
11. Red and Black Glitter Ombre Manicure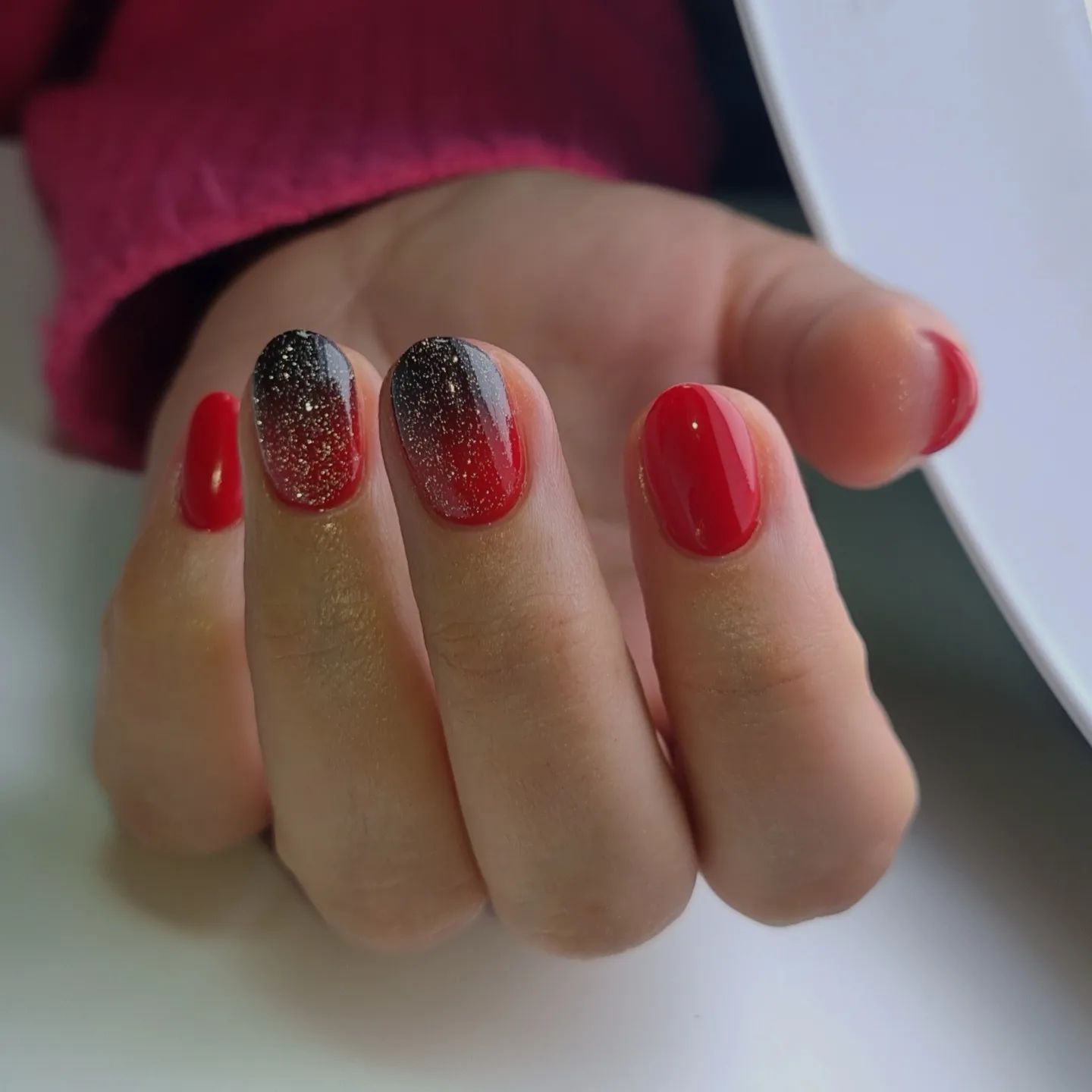 12. Silver and Black Glitter Ombre Manicure
13. Winter Almond Shape Black Glitter Ombre Nails
14. Gold and Black Glitter Ombre Nails
15. Gold Dust Black Glitter Ombre Nails
16. Long Coffin Nails with Black Glitter Ombre Nails
17. Star Dust Nails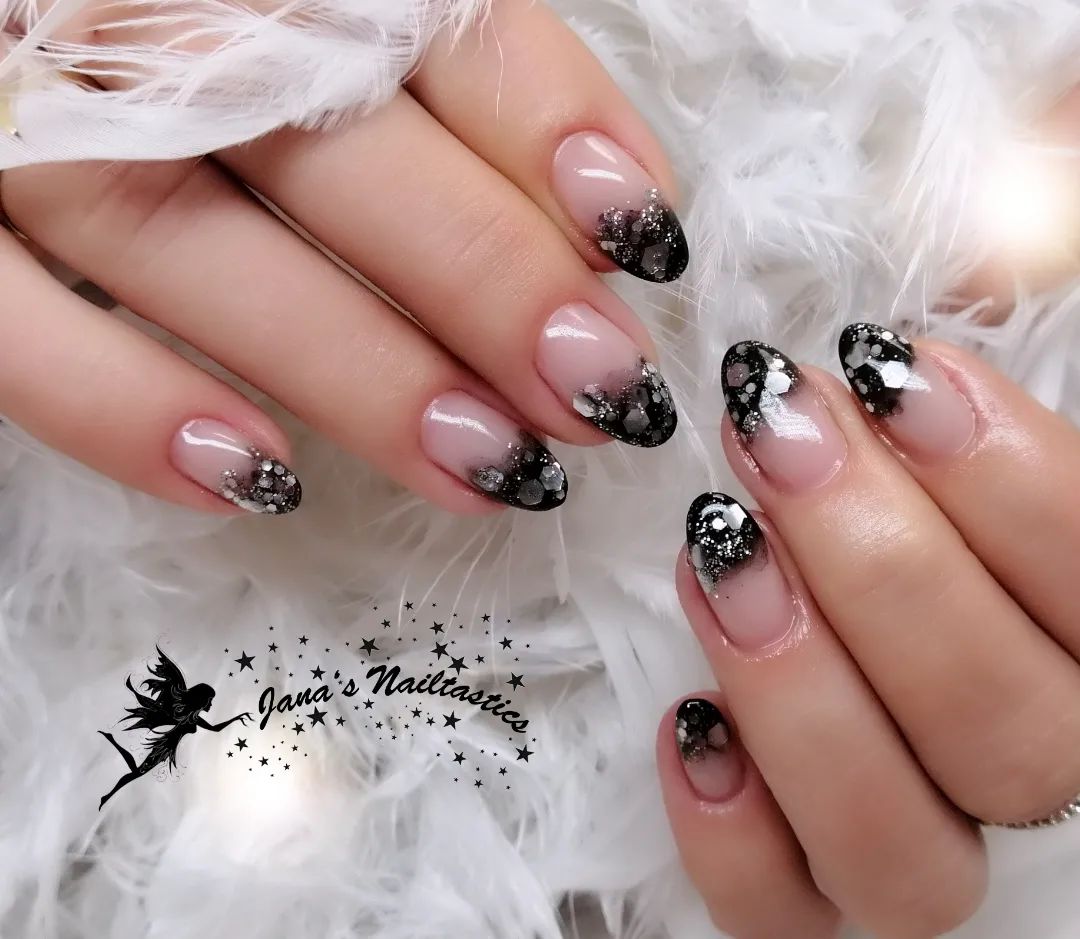 18. Winter Motive Glitter Ombre Nails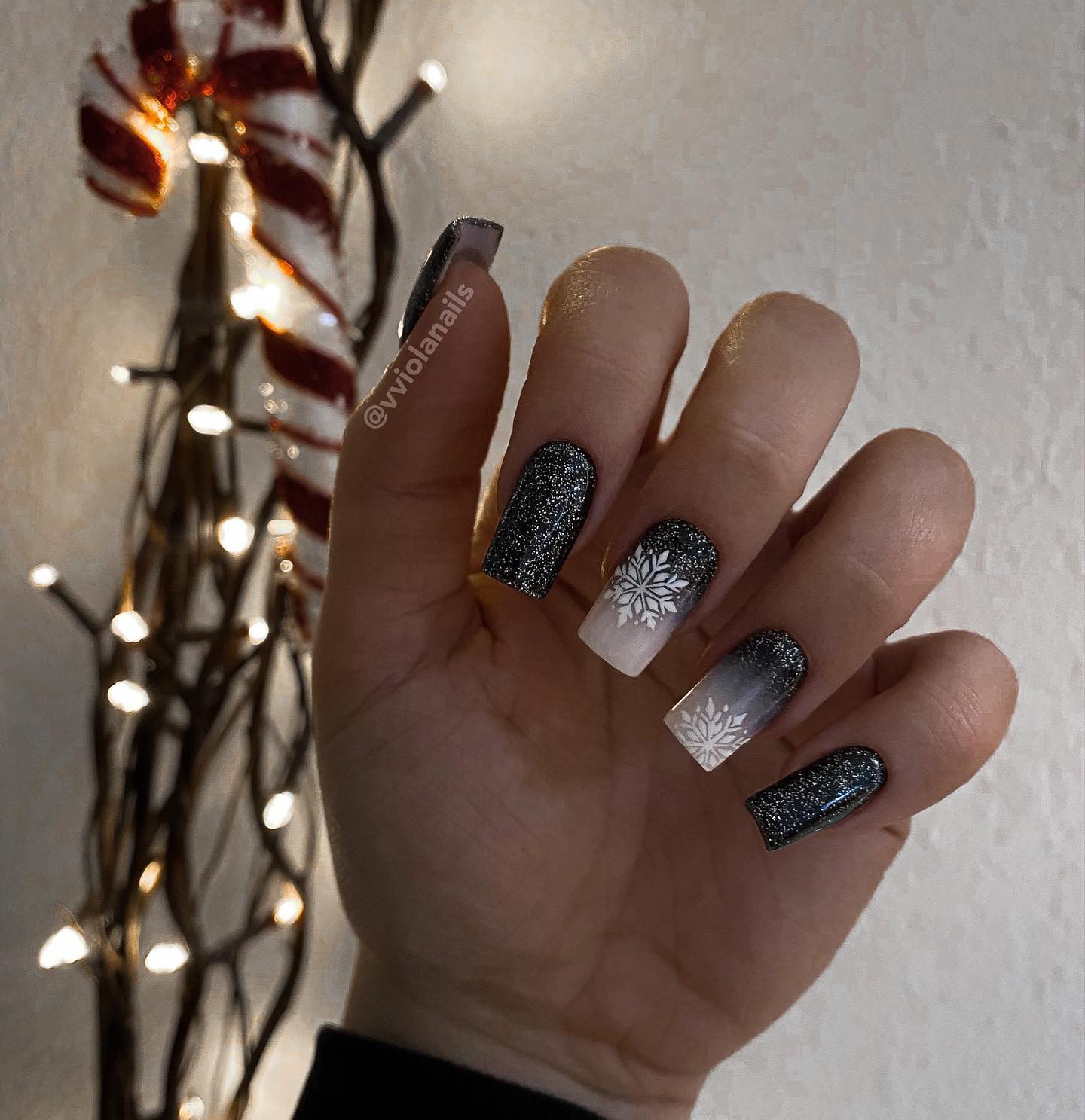 19. Green and Black Glitter Ombre Nails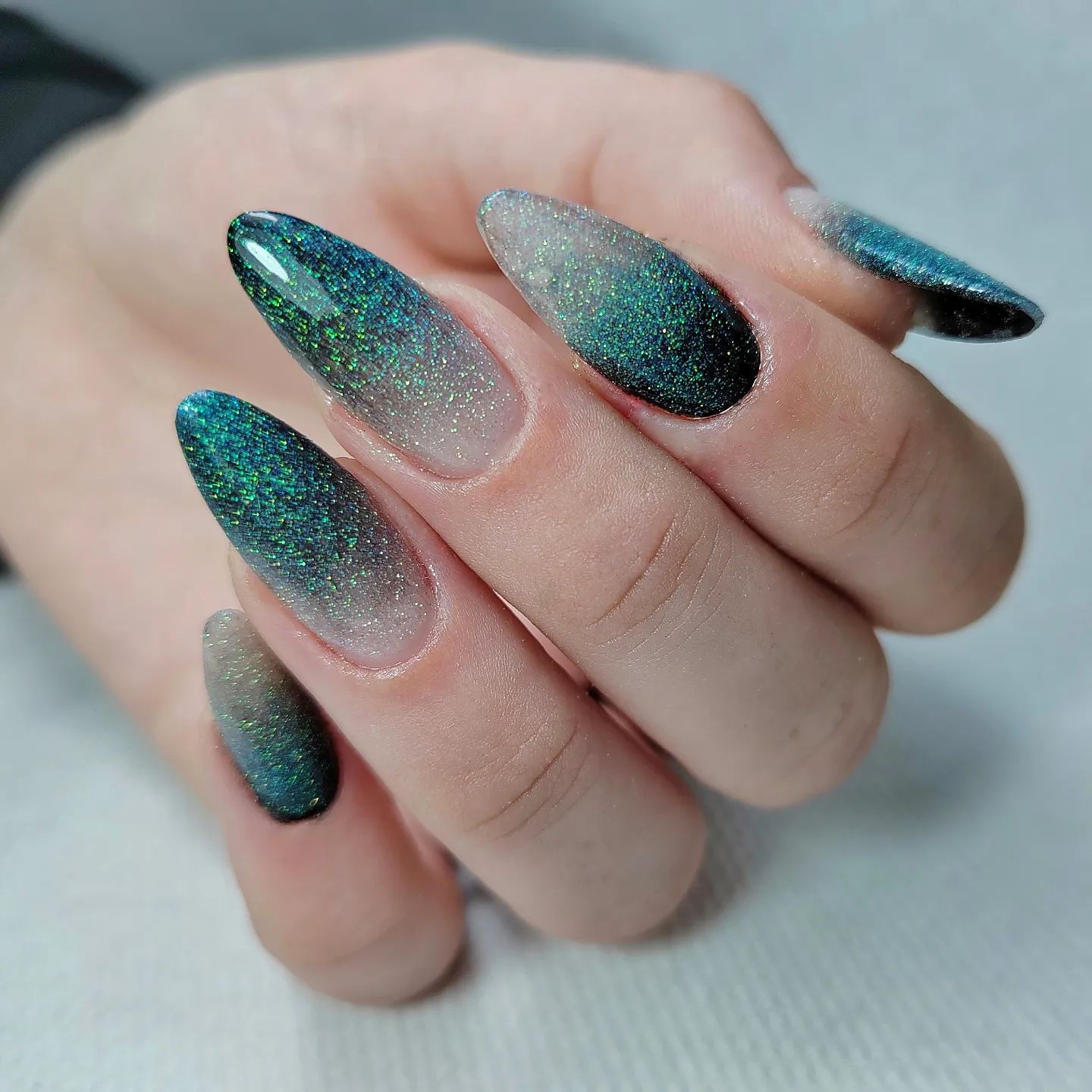 20. Green Shine Black Glitter Ombre Nails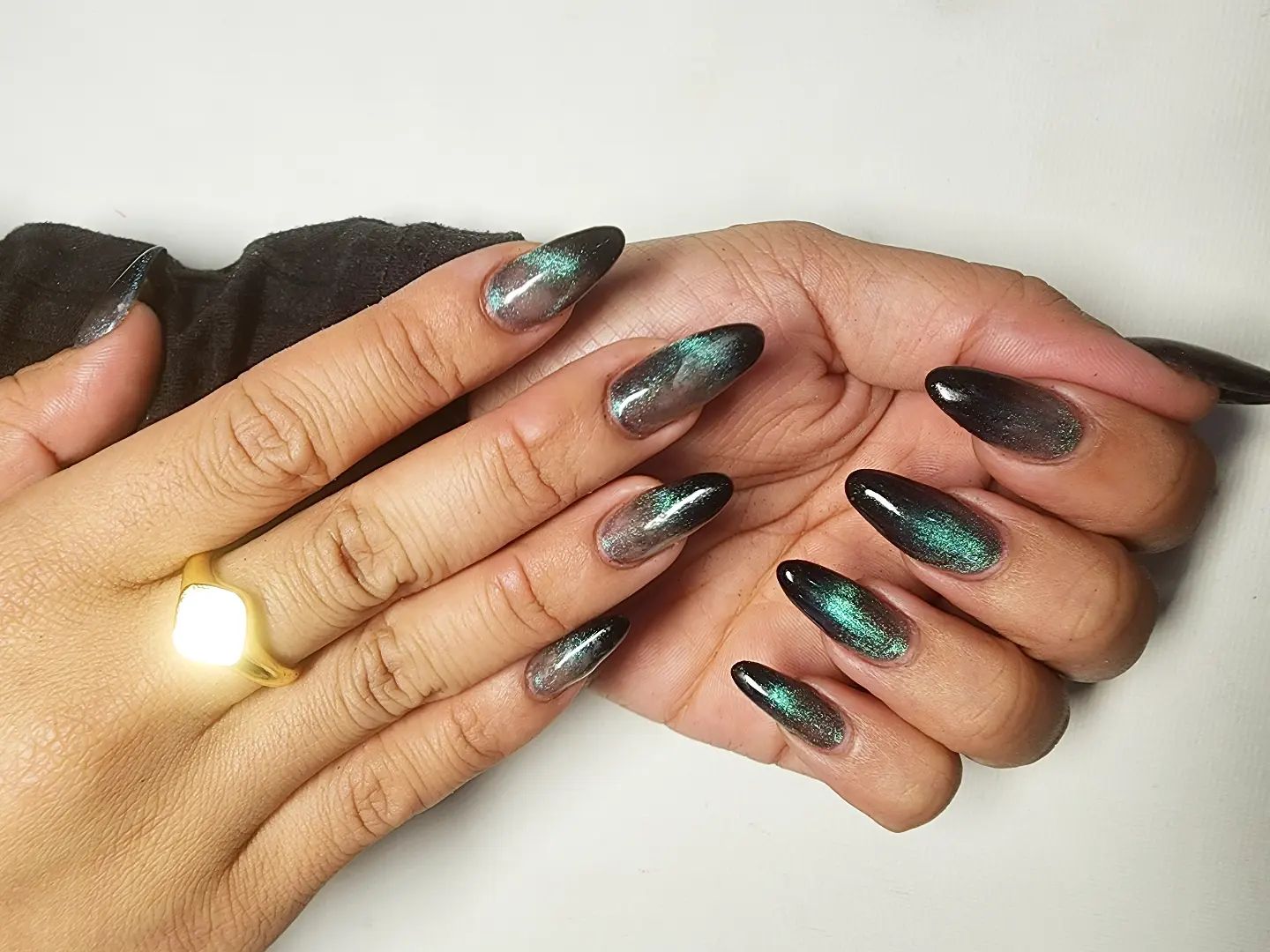 21. Minimalist Black Glitter Ombre Nails
22. Silver Dust Black Glitter Ombre Nails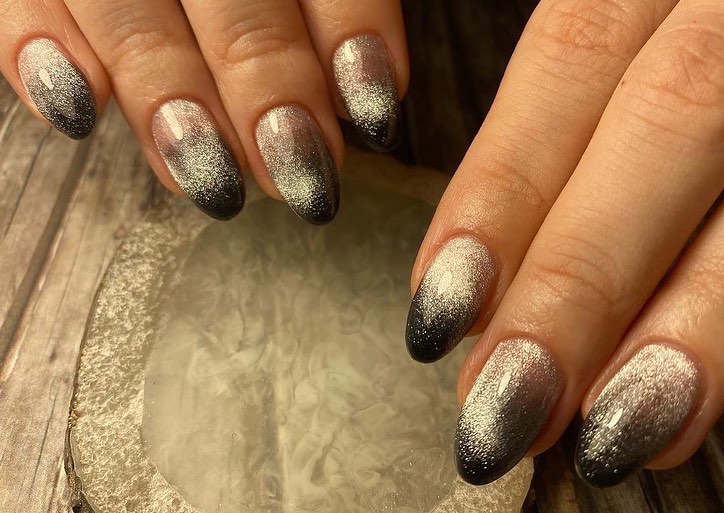 23. Grey Sparkle Manicure
24. Gold Dusted Manicure
25. Black and Gold Glitter Ombre Stiletto Nails
26. Spider Web Almond Nails
27. Multicolor Sparkle Manicure
28. Glitter Outline Nails
29. Black and Gold Ombre Nails
30. Brown and Black Ombre with Glitter